I love nothing more than heading into the city to view a good press event. One of the best I've seen by far this year has to be the Jaeger AW18
We're more than halfway through the year already. The summer sales are in full swing and soon the Autumn/Winter stock will be trickling into stores. Oh, how I hate the winter months! New season trends and Christmas are the only thing to look forward to! But I will say, winter fashion is just so much more glamorous at wintertime rather than summer I think.
The story created around Jaeger's AW18 was just the best!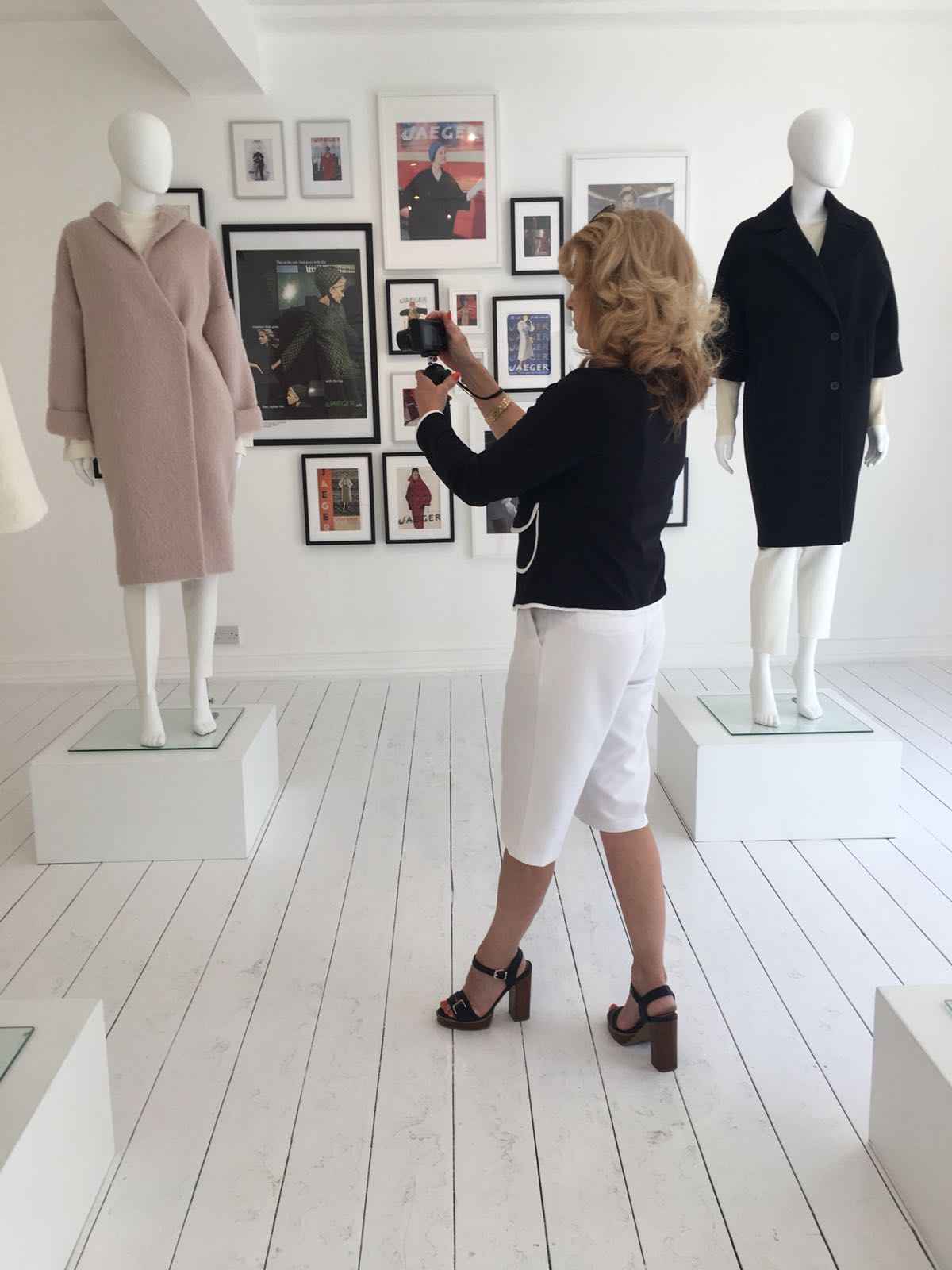 The event was held over three or four floors of a building. It was all so very glamourous! The coats I'm filming above are actual designs that have been brought back to life from the Jaeger archives. I found this so very interesting.
Coats that were worn many years ago, yet they don't look one bit out of place with today's fashion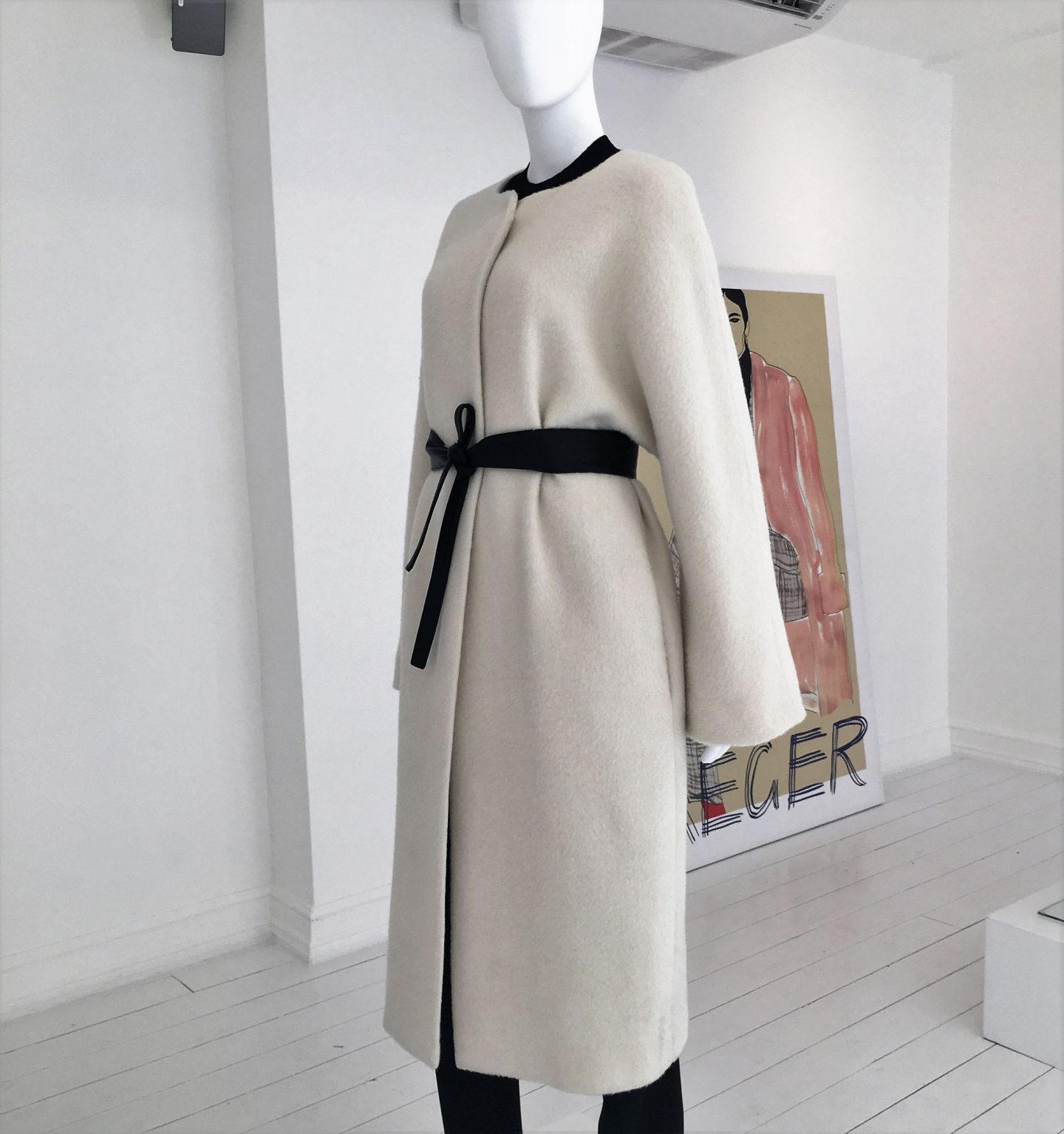 Each of the coats histories had been put up on the wall in framed pictures behind spelling out it's very own story. I could have stood there taking it all in all day!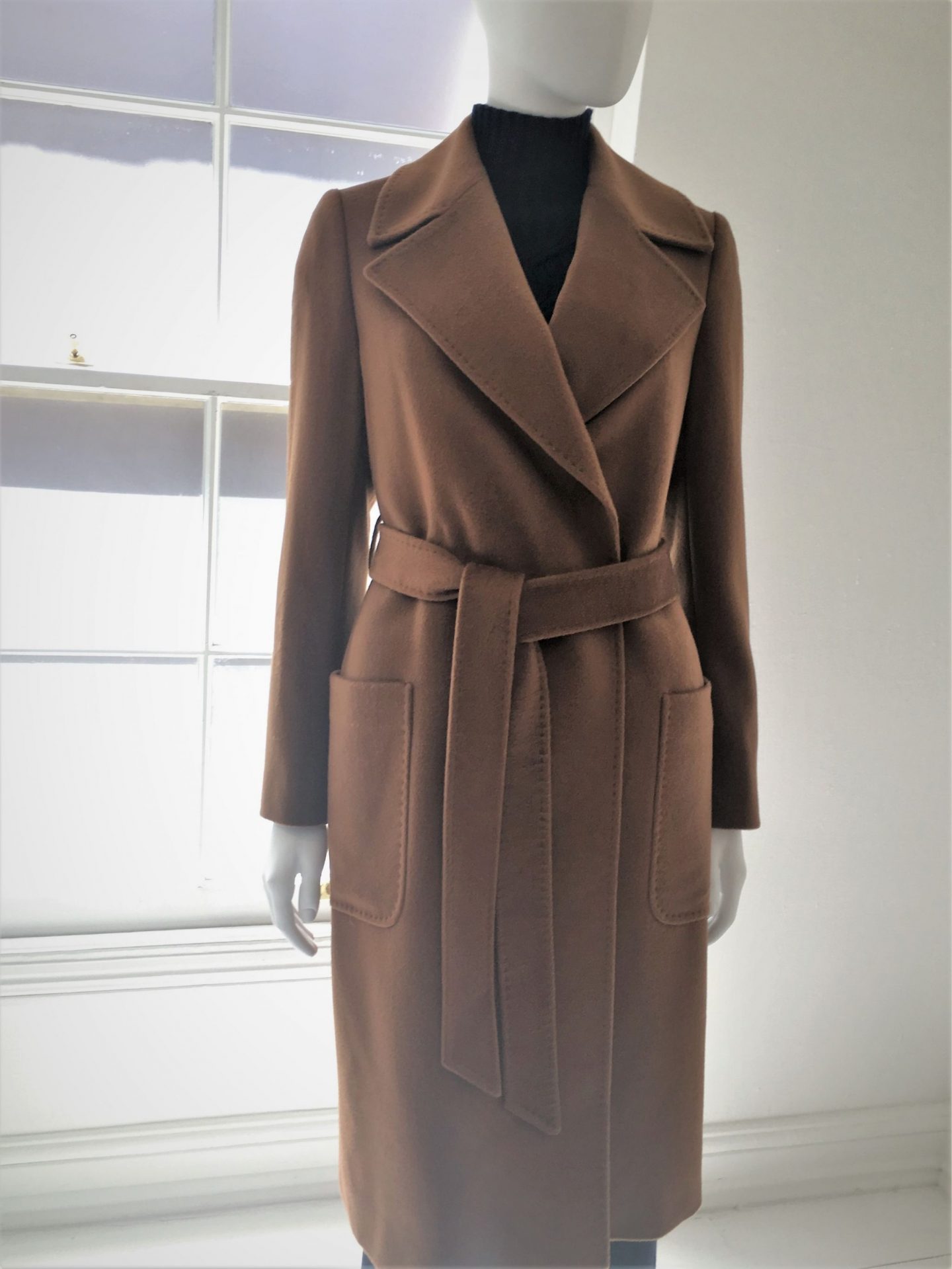 The famous Jaeger camel coat! This was really rich in colour, a deeper Camel tone. Do you know that the iconic Jaeger Camel coat in 1908 had Camel hair woven in as a fibre to the material?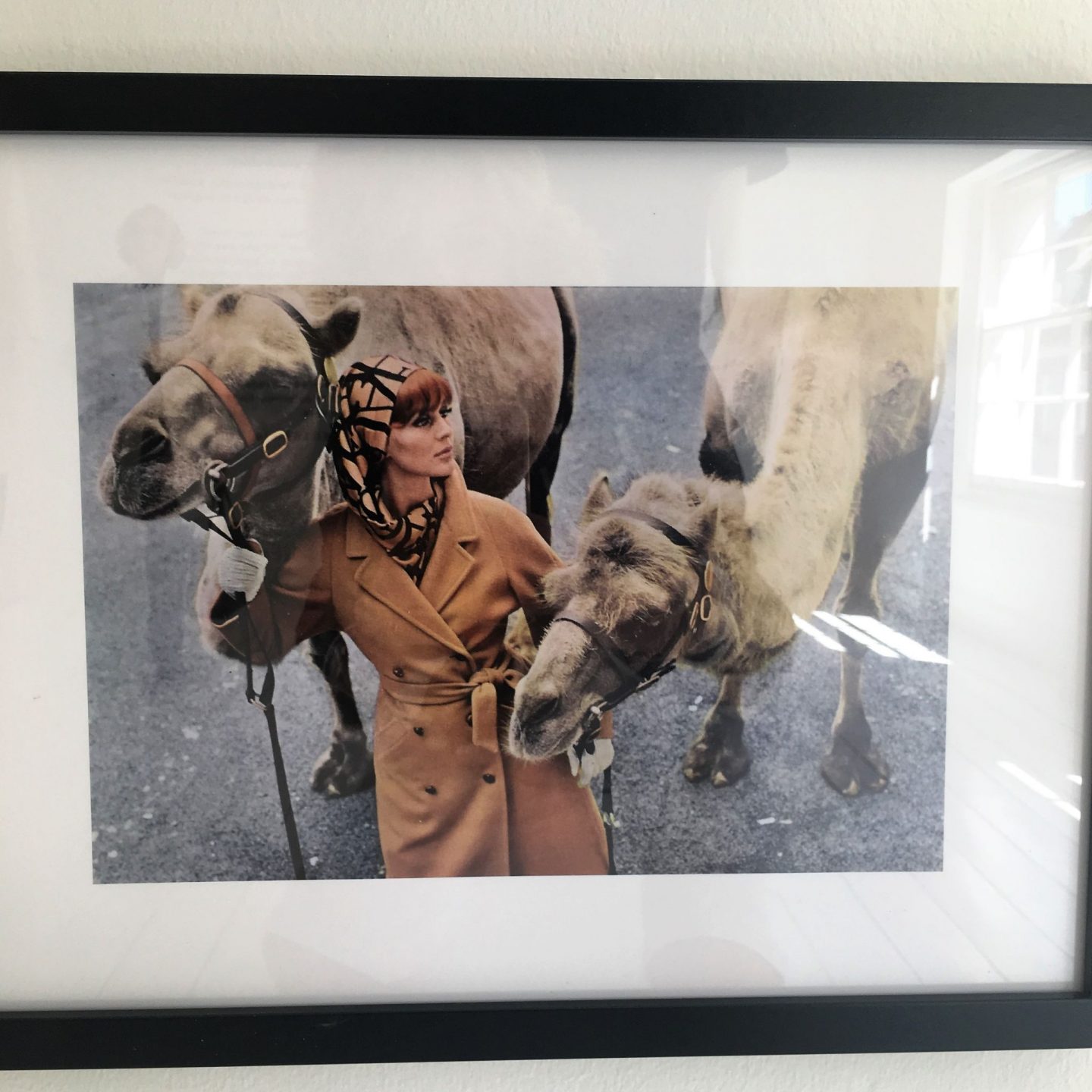 And what a clever way of advertising! A model walking through the King's Road London with a Camel either side of her. I just love that.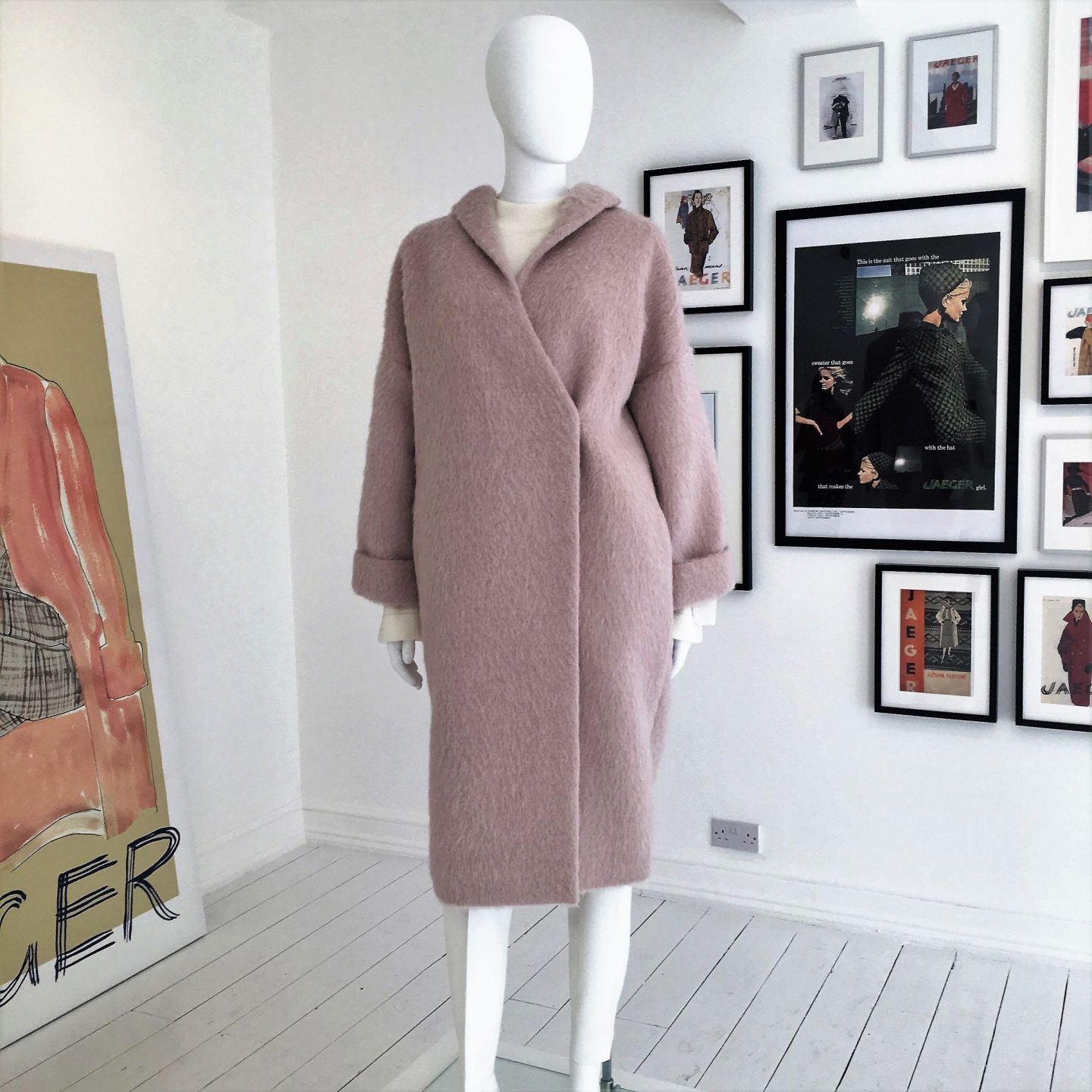 This Blush coloured coat will be so popular I think. How cosy does it look. And not a bit out of place in today's fashion.
I want to collect the vintage Jaeger scarves!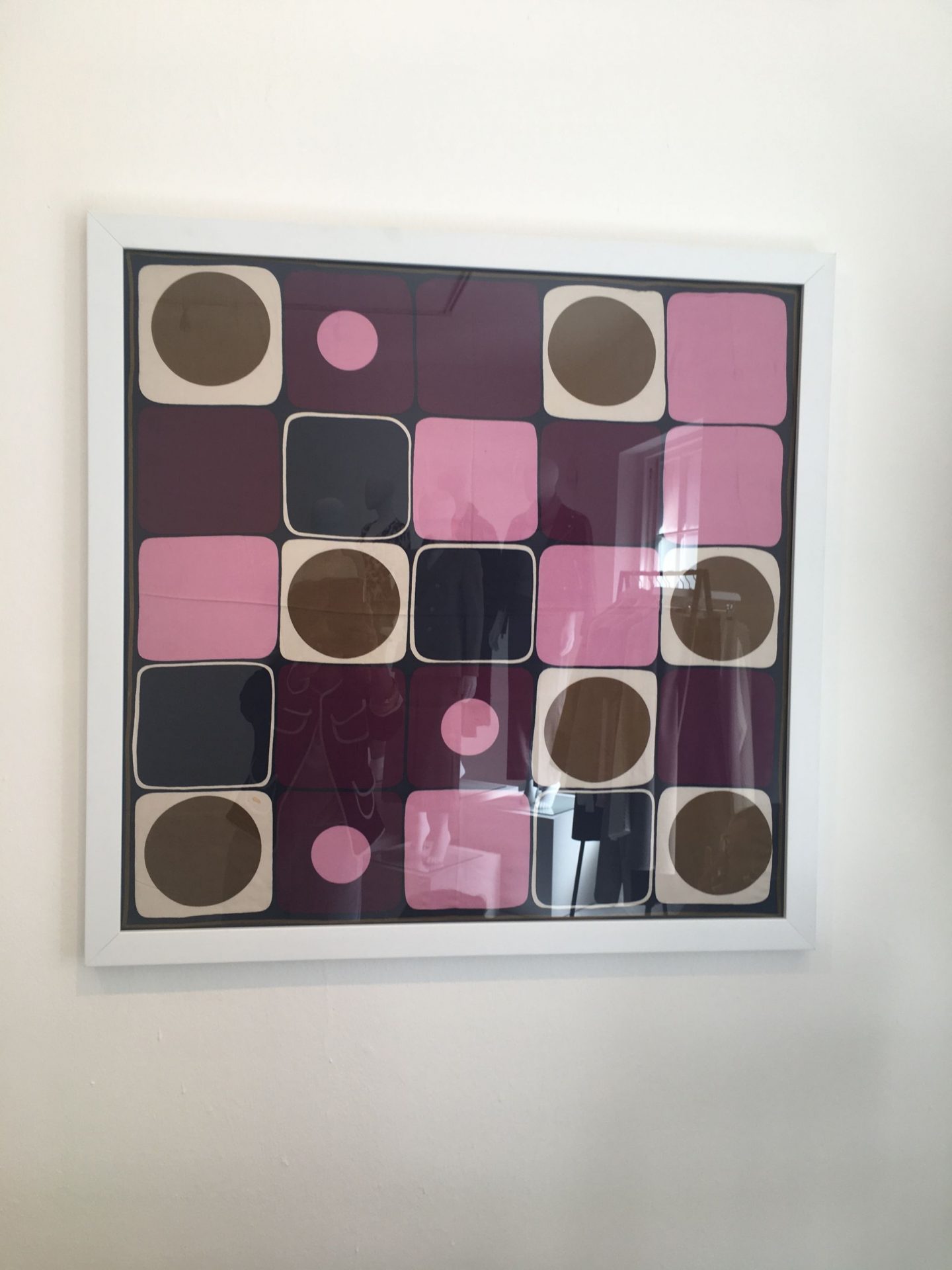 Vintage scarves in frames on the wall looked so cool. There were so many! These were found in the Jaeger archives and it actually got me thinking. I started a search for my own Jaeger vintage scarves.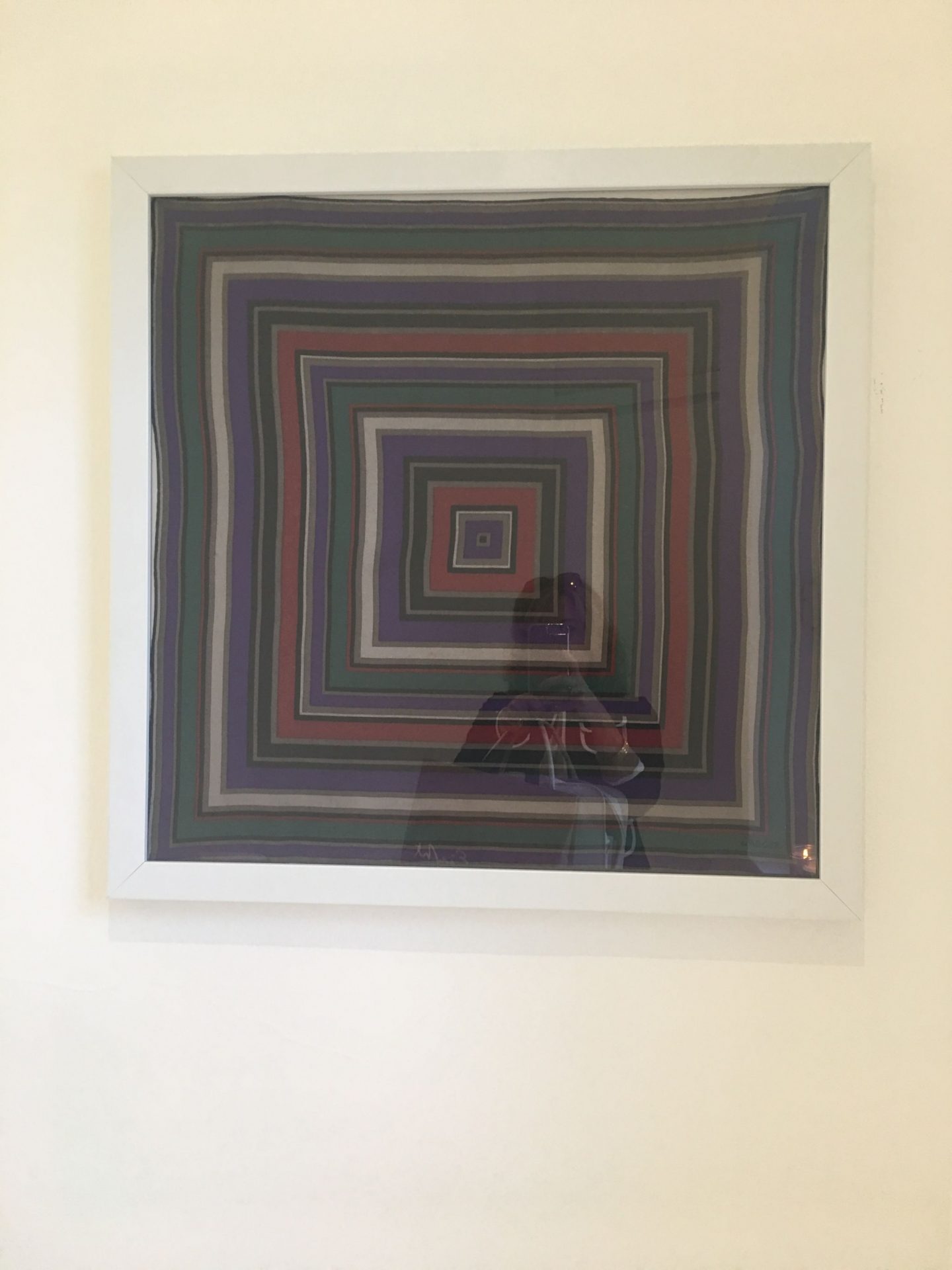 How gorgeous is this one? I love the colour hues. There's a video link down below, I hope you pop over for a look. You will see so many more there.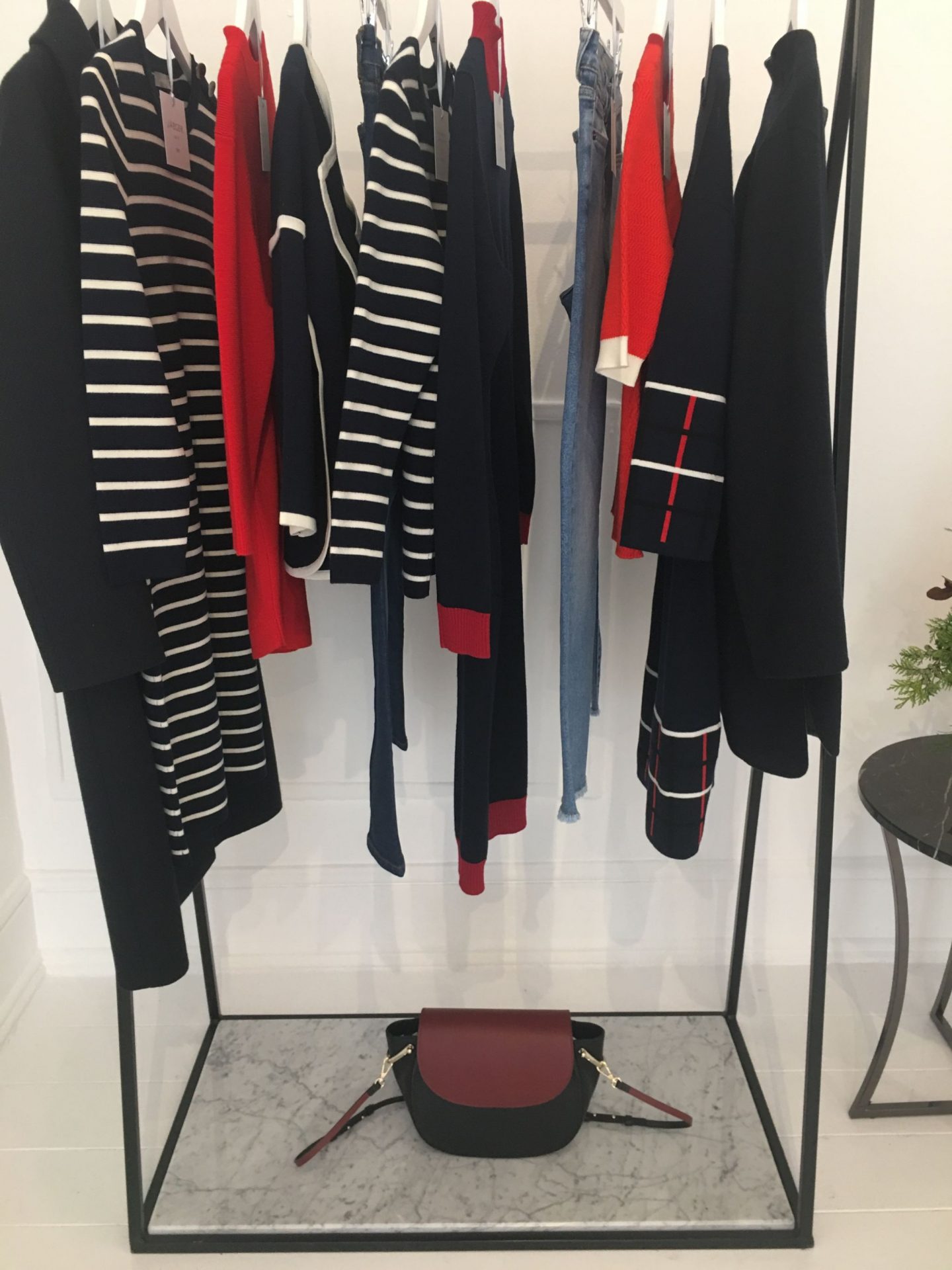 Classic colours that will live on and on. Vibrant reds, Navy and Blacks but on the video, you will see some really fresh different colours that will be available at Jaeger this year. Golds and Mustard tones are really refreshing. There was a pleated skirt there that I absolutely fell in love with. You can see it in the film.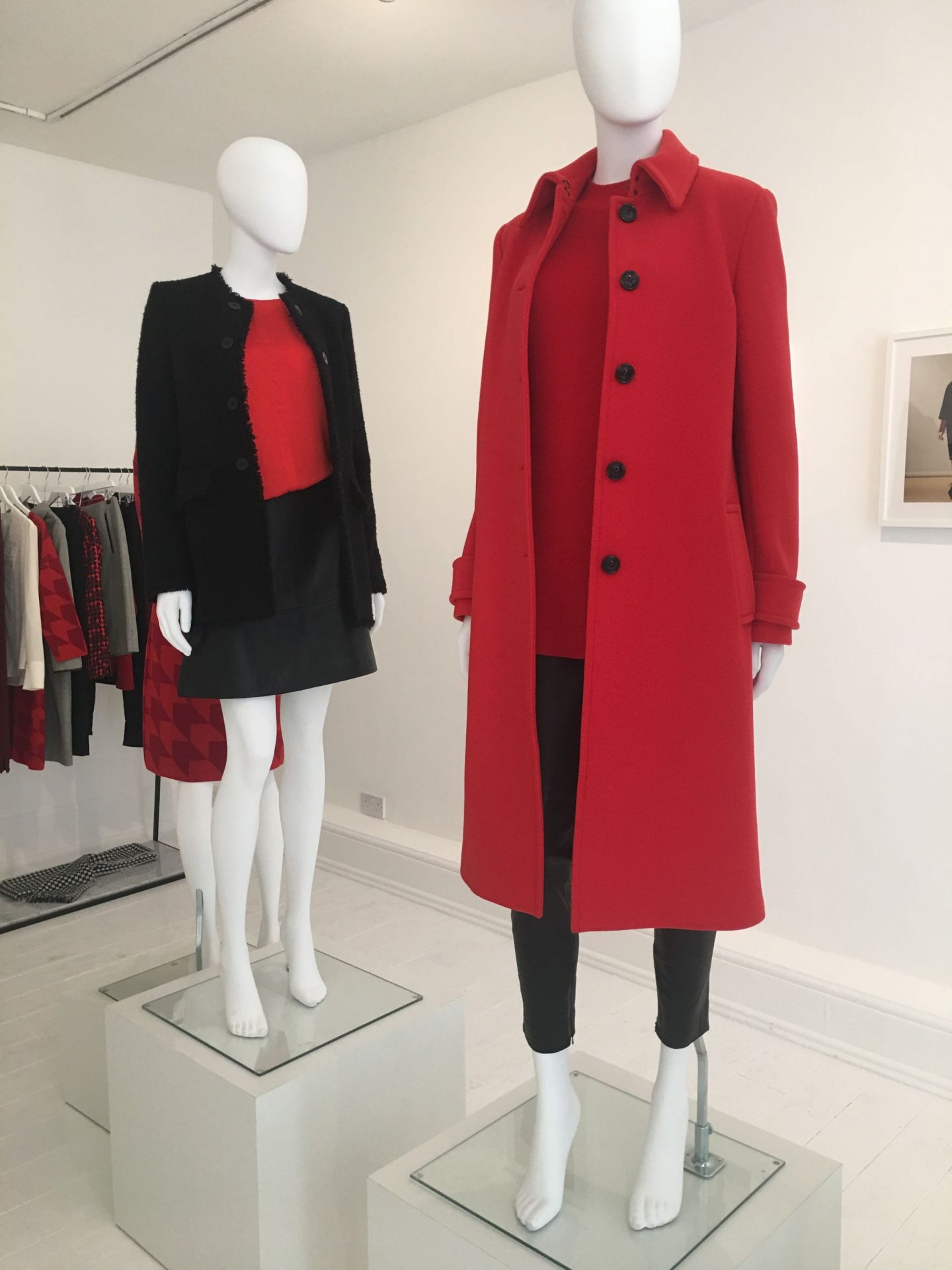 Do you have anything in your wardrobe from Jaeger? Classic styling and tailoring that's not going to date is worth spending a little extra on I think. The items you know that you're going to wear year after year.
Or you can be shopping savvy and spend like I do. In the sales! Jaeger has a brilliant sale on at the moment. (see the link below) I have my eye on a couple of skirts. One is a floral pleated one and the other is a button through skirt with a linen mix. The accessories in sale are amazing too!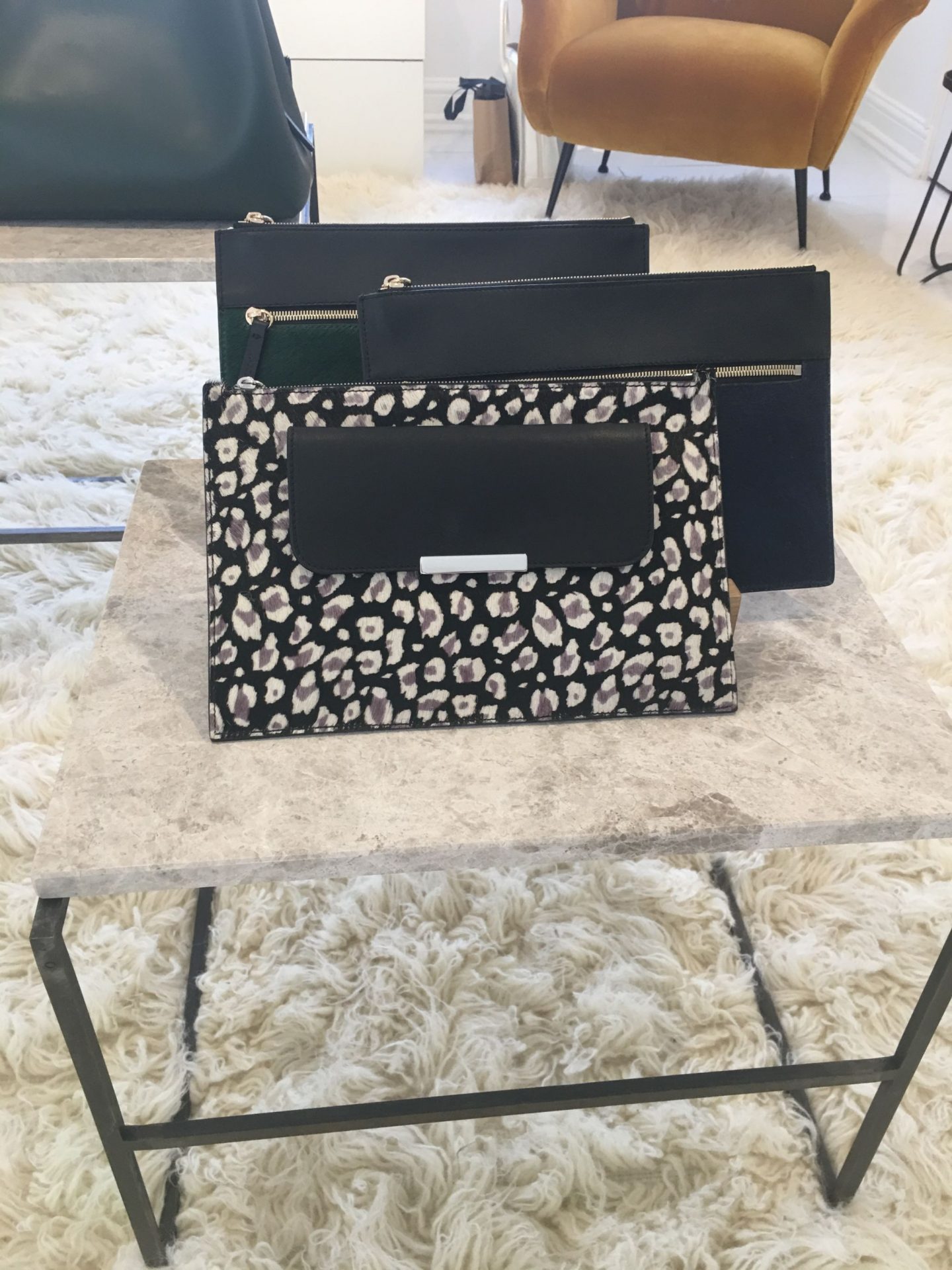 Simple classic detailing for accessories are brought on trend with print. I really liked this bag. I was gifted a gorgeous clutch from the AW18 and I can't wait to share it with you.
Still on the blazer trail…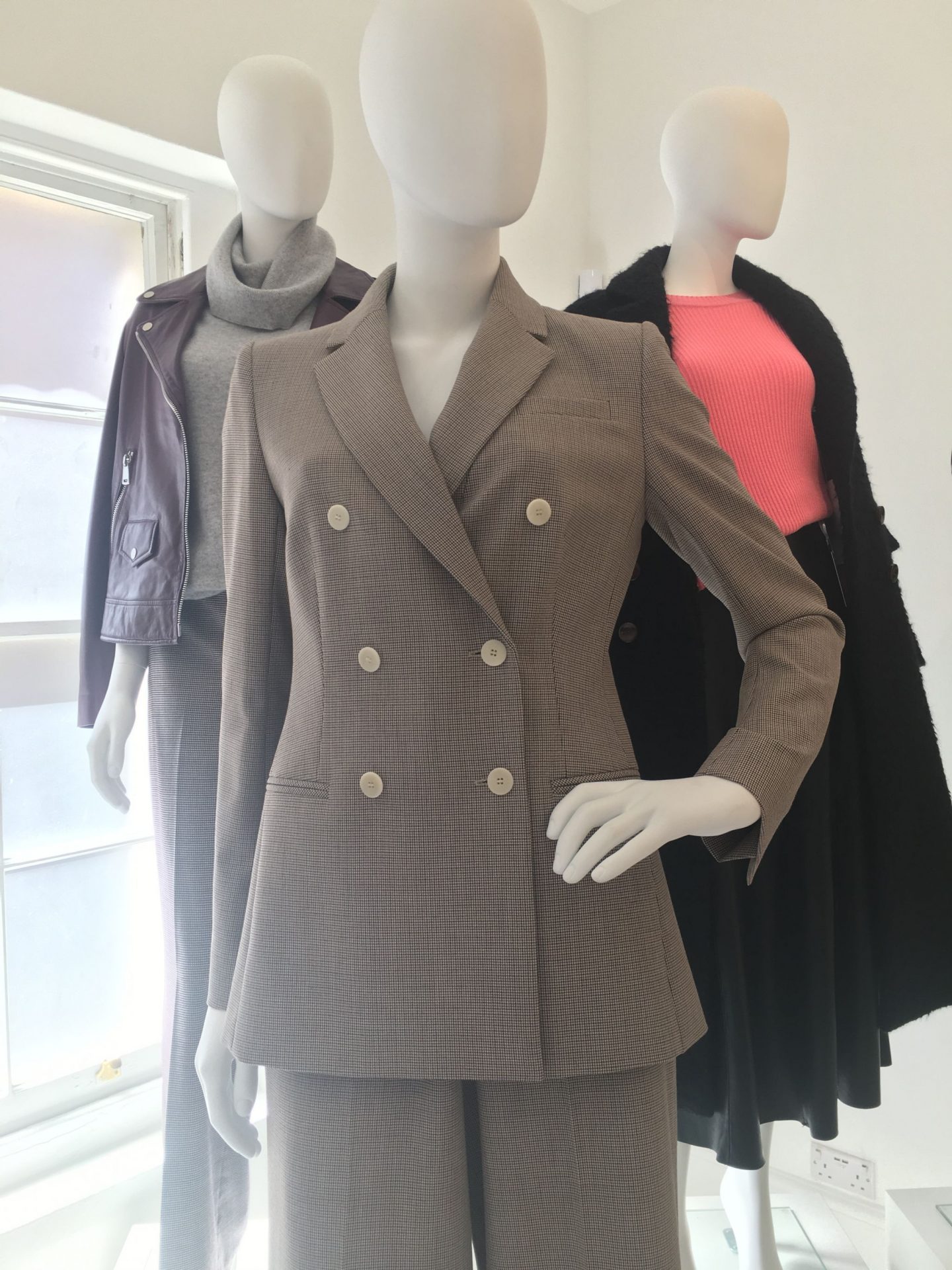 I'm still having a huge love for blazers and the colour and print of this double-breasted one. Perfect for the lighter tones that I want to add to my Autumn wardrobe.
Thank you for stopping by!
Receive every post by clicking subscribe on the right-hand side.
Xo Laurie
Subscribe for the latest updates!