One of the great things about Instagram is discovering new brands, big or small. It's like finding little gems that I sometimes get to share with you. On this occasion, This time I'm sharing one of my new favourite finds. The Italian Handbag Company.
Catherine Johnson is a woman I truly admire. After taking a holiday in Italy and finding gorgeous handbags made of good quality leather, Catherine decided to throw in the towel at her workplace and set up an online shop of her own selling the most gorgeous Italian leather handbags.
The designs are classic, the quality is good and I'm often ooing and arrhring with my cup of tea in the mornings going through her delightful Instagram feed. There's not one handbag that I don't like!
Meet Rina! Tan and Gold from The Italian Handbag Company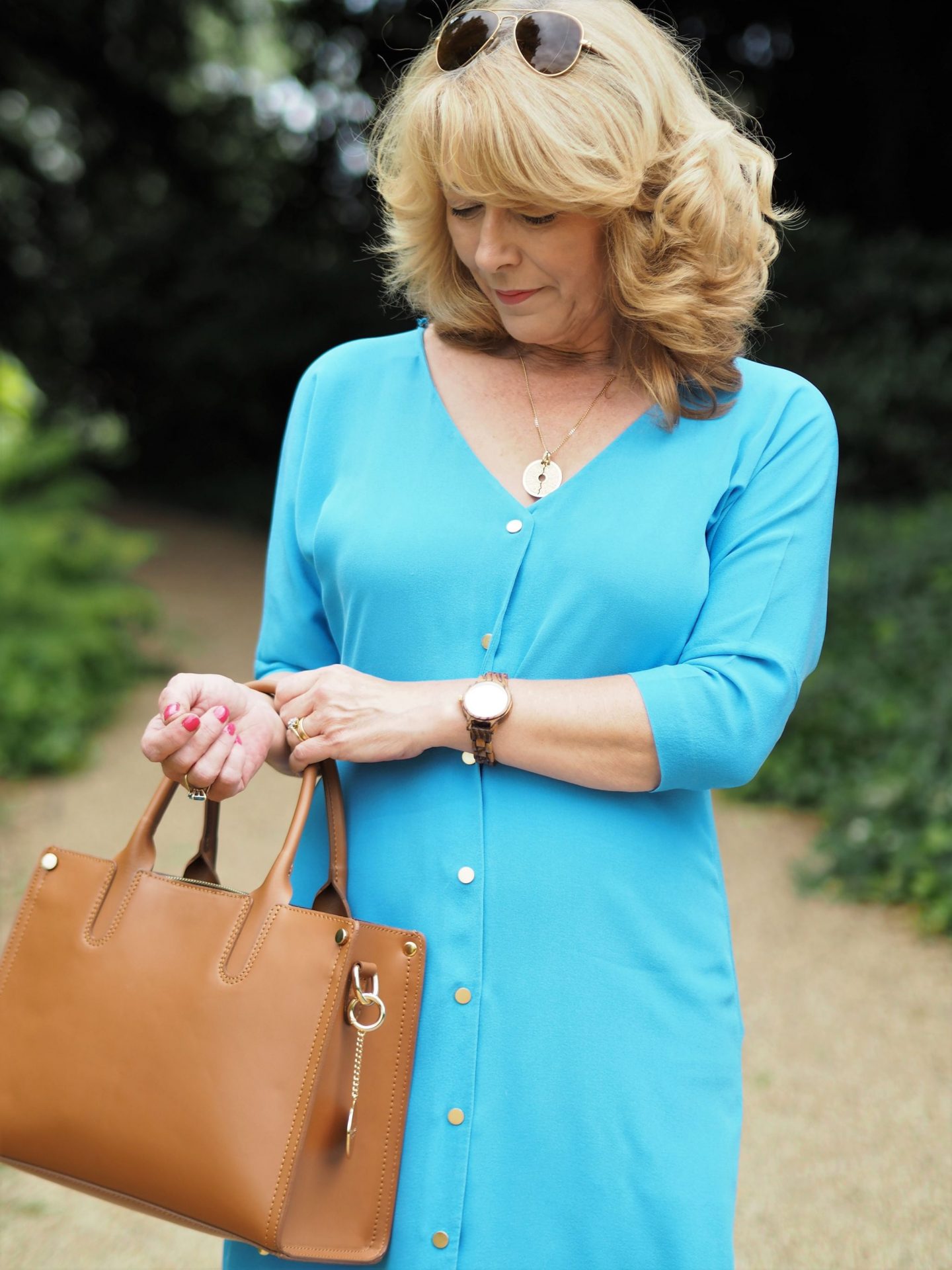 On being asked to choose a handbag to share with you, that's when things got a bit tricky. Which one do you choose when you love them all? What colour? Casual or smart? What will go with everything? Decisions decisions!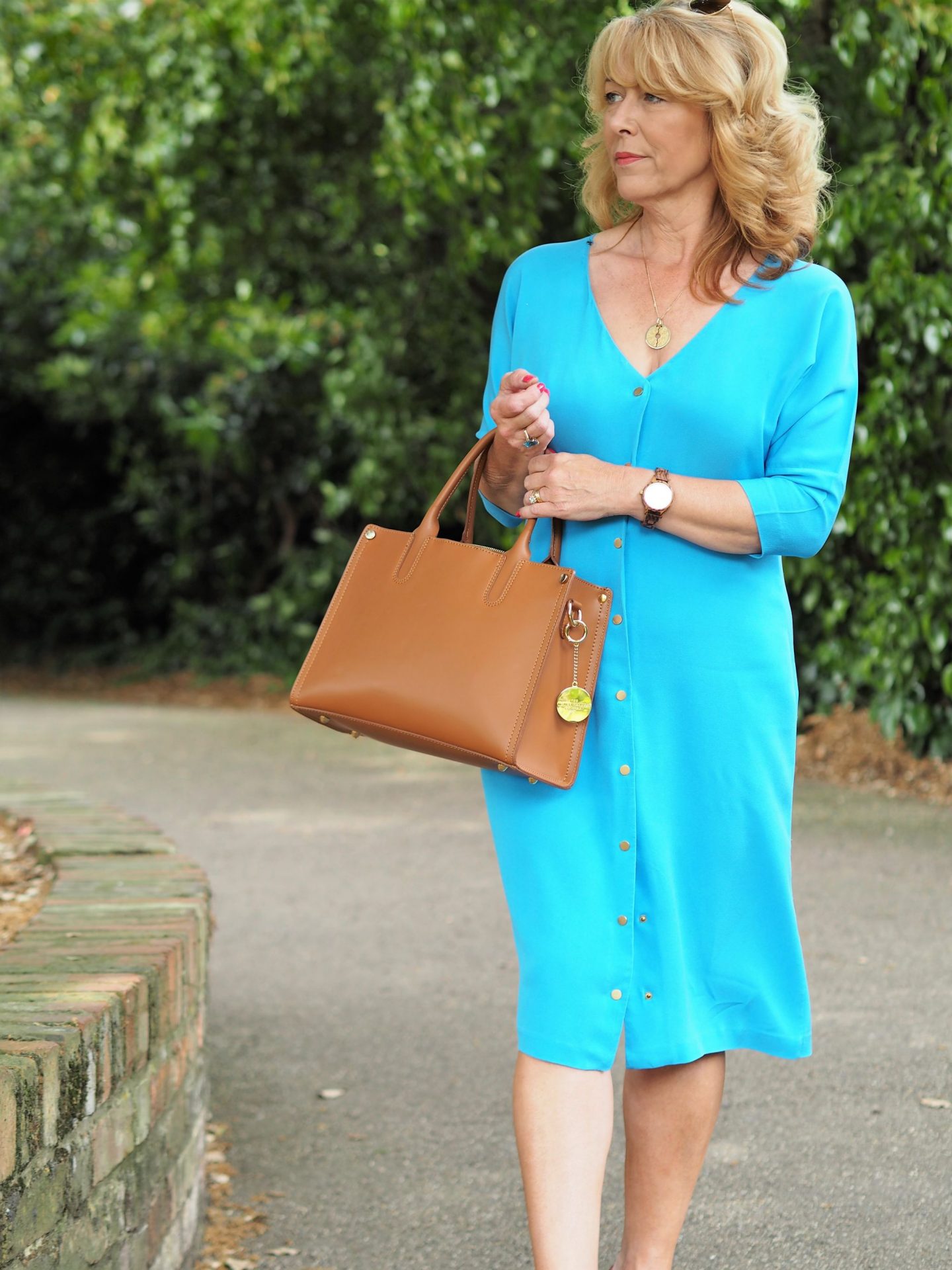 If you're a regular reader here, you will often see me sporting a Tan handbag of some sorts. I have a few different styles of Tan handbags (see here)but not a leather one. The Italian Handbag company provide different colourways for all of the handbag designs available. White, Red, Navy, and Black is also available for this style called Rina that I have chosen
If you're going to spend a little money on a good quality handbag, Style and colour have to be the most important decisions I think. I tend to use my other Tan handbags a lot & Here are my reasons for choosing Tan
Tan is great for any season. Winter-Spring or Summer
Tan will work well with most colours. Blacks and Browns in winter, Creams and florals in summer (I'm styling my Rina bag here with Blue) Khaki/green look great with Tan
Tan accessories are great for more casual denim days yet the style of the Rina bag is also a very smart styled handbag and will work well with a more formal outfit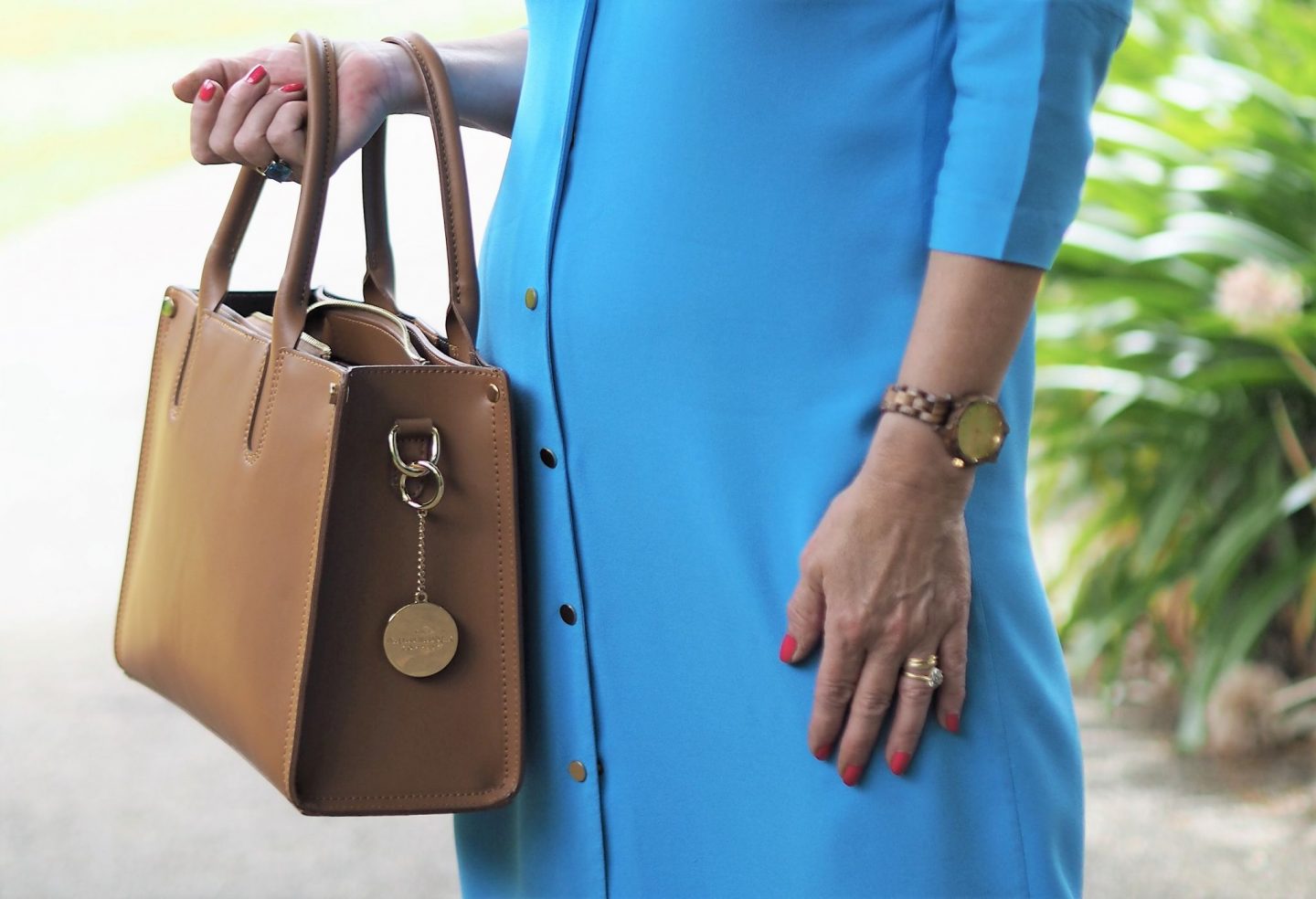 Classic and elegant, the Rina bag is made from the best smooth leather, double stitched with Gold hardware rivets at the top corners. Gold studs are also attached at the underneath for protection.
The bag consists of three pockets. Two press studded pockets front and back and a zipped compartment to the middle. It feels quite robust, you know it's going to last for years to come. I'm super impressed with this bag!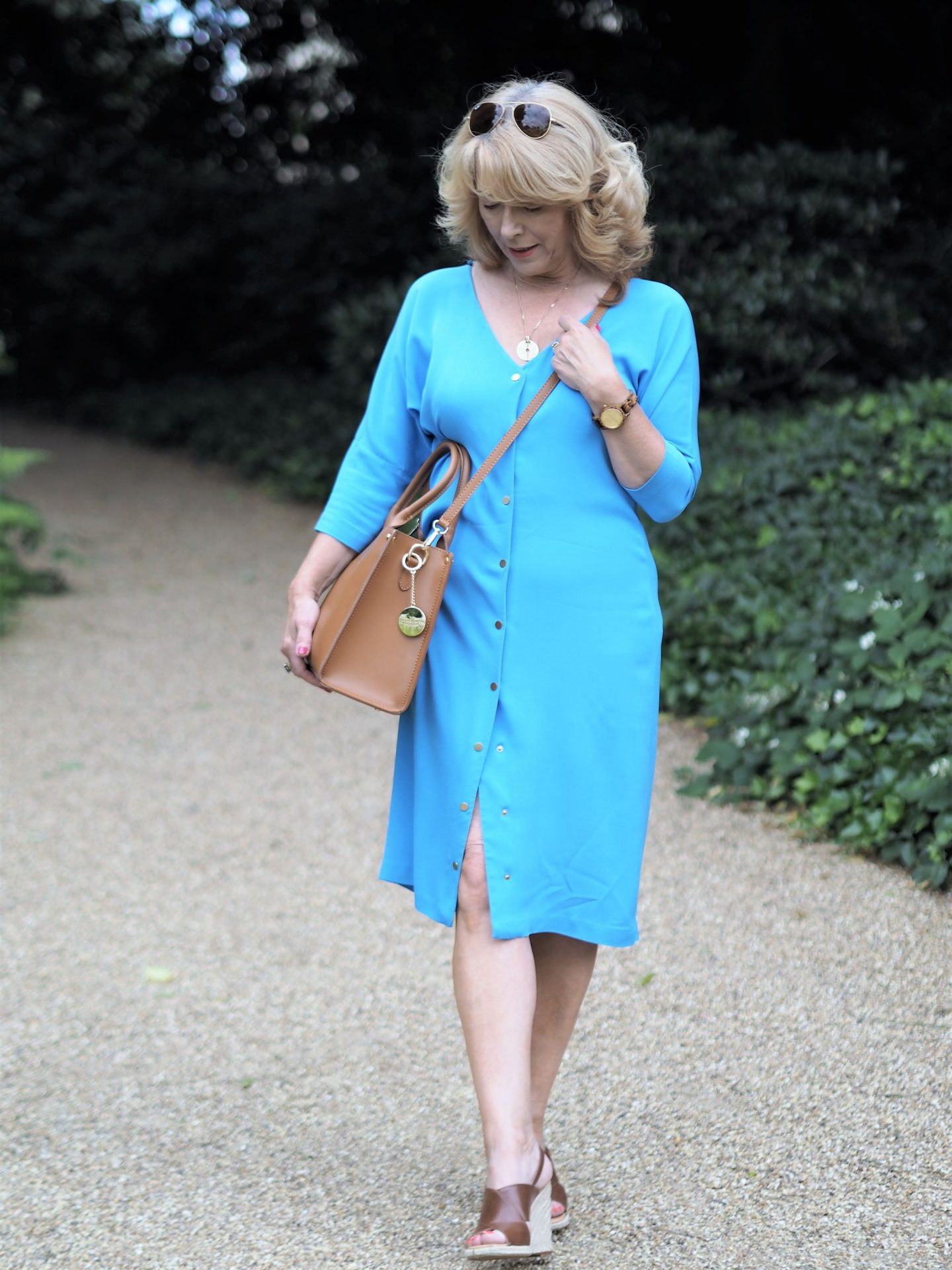 There's an optional side strap to attach if you wish. On the website, it's shown perched on the shoulder, but if I use a long strap I prefer it to be crossbody. The Rina bag also comes with a keyring attached to the end. It finishes the style of the bag nicely.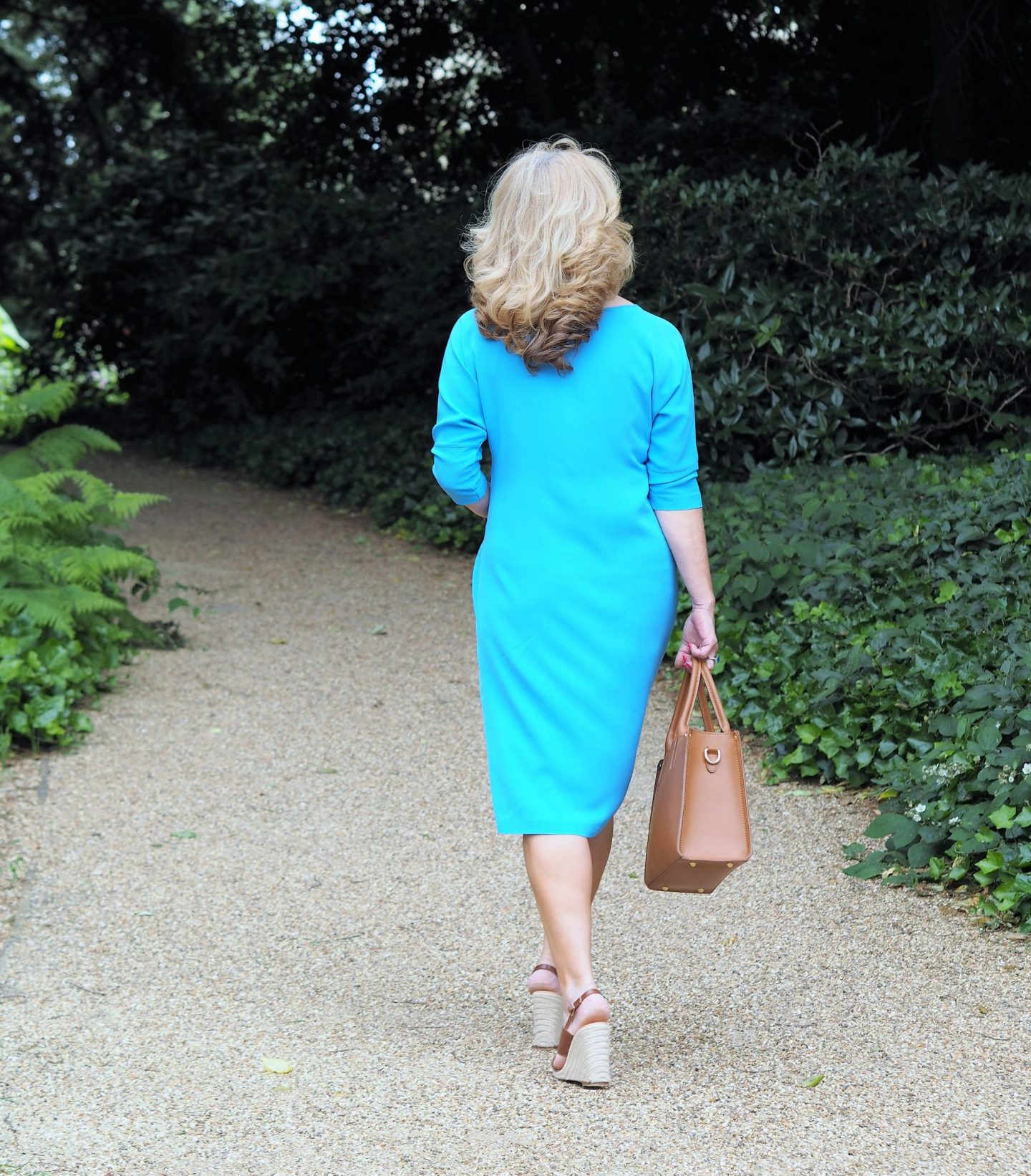 How gorgeous has our weather been? And there's more to come apparently! It's lovely to be able to wear dresses and shorts in the last few weeks. I normally have so much summer wear waiting patiently to be worn only to get put away again without seeing the light of day but this year so far everything's going to plan. We're actually getting a proper summer! This silk Diane Von Furstenberg dress was gifted to me by one of my friends. I love the colour!
If you were going to choose a forever bag which colour & style would it be?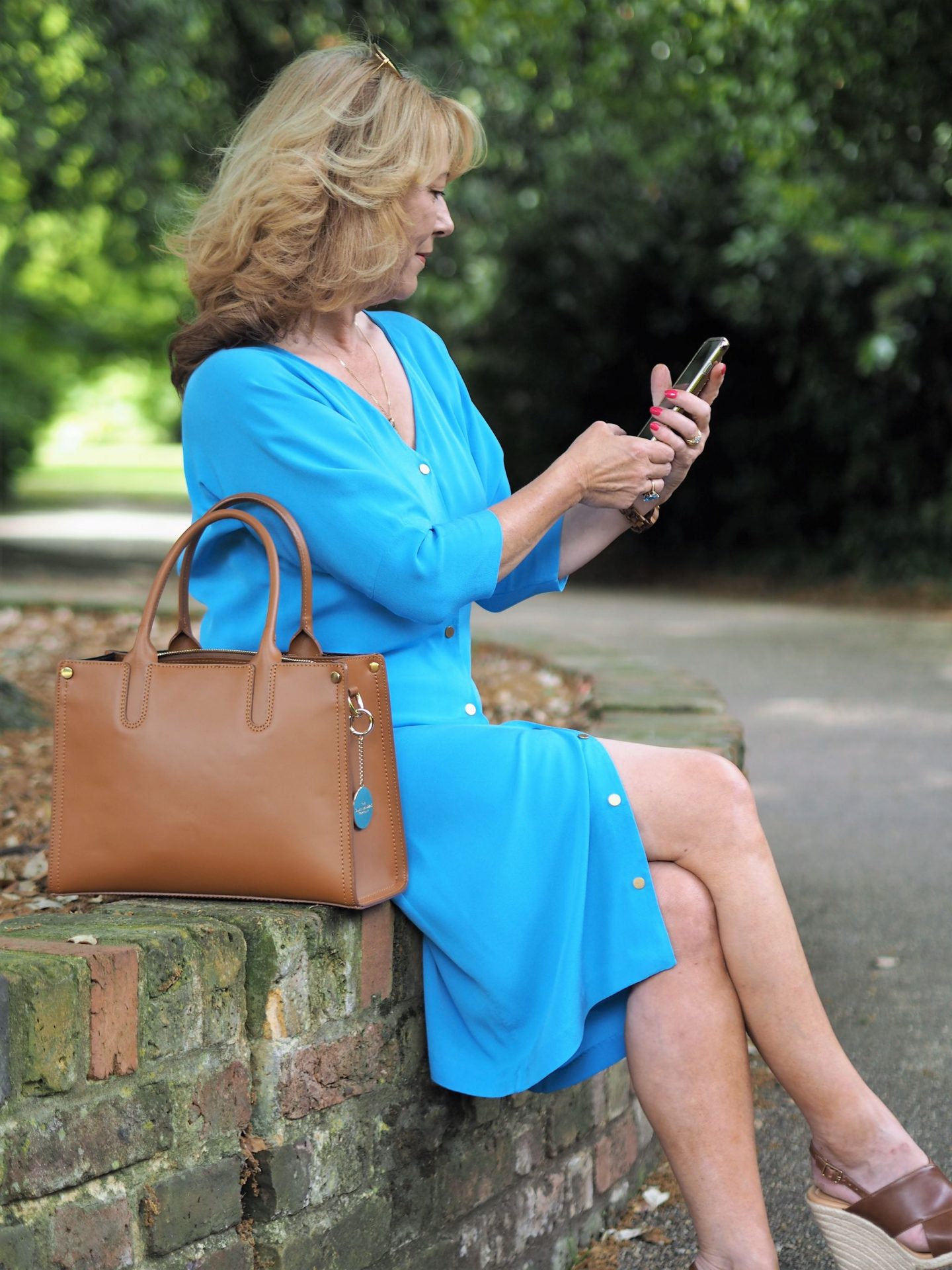 Do you think I chose well? I very nearly chose the Rina bag in White. An all-rounder summer bag is next on my list. I have a good quality leather clutch bag in White but no leather everyday bags in this colour. It's time to start my collection I think. I also nearly chose the Enza bag, a gorgeous Tan Tote bag.
Trend or classic?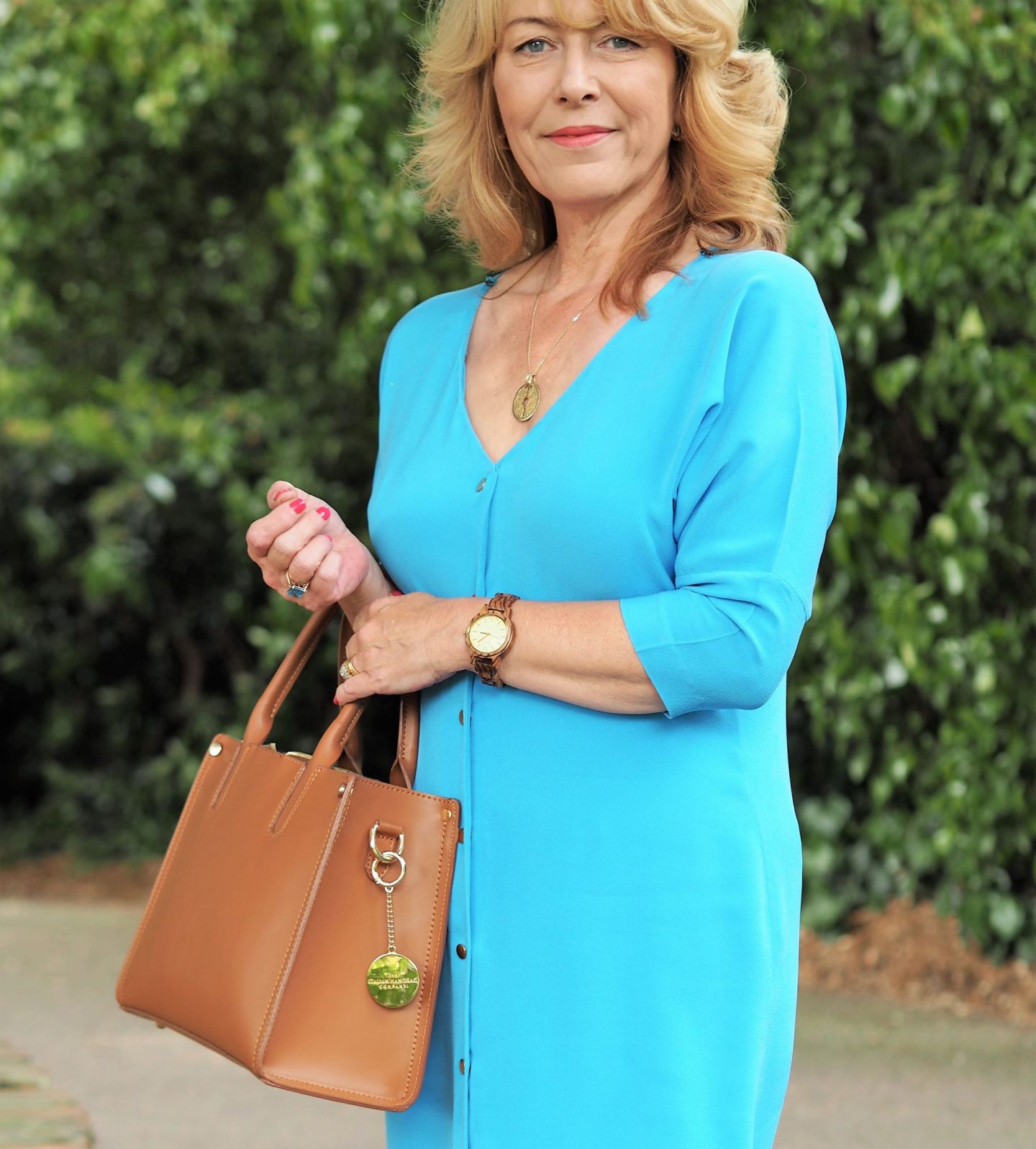 And what about style? What's your favourite style when choosing a handbag? I've chosen the Rina for the classic style that won't look out of place in years to come. After all, I'm a classic dressing kinda girl, so this fits in with my wardrobe well.
The Italian Handbag Company has some bang on trend styles too like the striped Tara Tote (see below) I was very tempted to choose that! See below my other choices, pop over and let me know what you would choose. I like the idea of knowing this bag is not mass produced either. So much nicer to get something from an independent retailer that has something different to the department stores.
Rina bag Co/ The Italian Handbag Company
Dress- DVF Similar
Watch Co / Jord
Xo Laurie
Subscribe for the latest updates!