Are you finding it hard to dress in this heatwave? I'm barely wearing anything indoors! But we have to venture out, don't we?
Shorts and a T or anything loose fitting and light has been my mantra for a good few weeks now. Visiting friends I chose to wear this gorgeous tropical print maxi dress. Simples! A one-piece floaty number. You may remember how over the moon I was with my maxi from Roman Originals last year
Same design, completely different look. Today calls for a tropical print!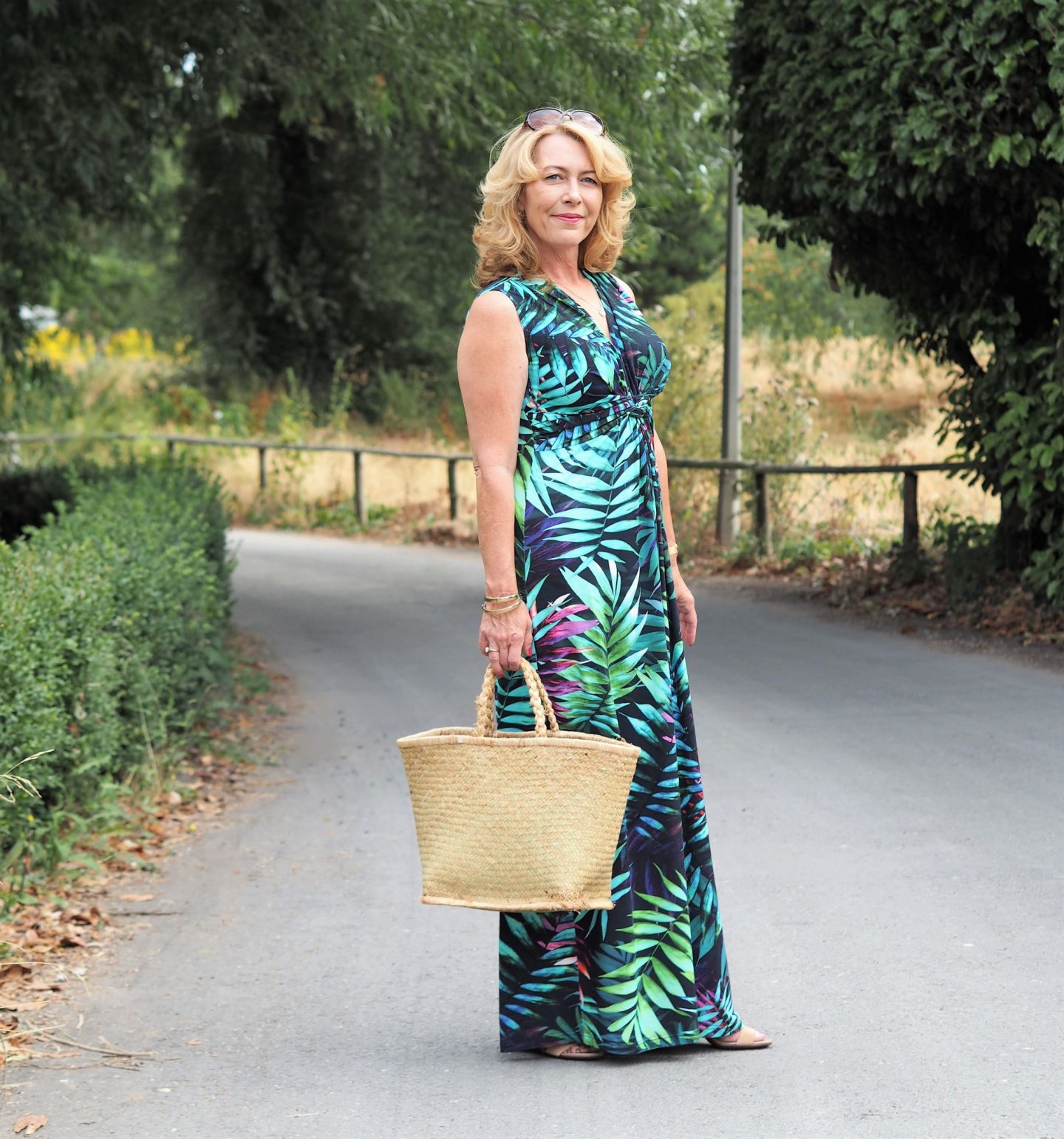 I just love the colourways in this dress. Lots of green shades with hints of pink. Very comfortable to wear, and no ironing required. This dress is an identical design of my Chevron striped dress from Roman Originals, and I packed it for my holiday to Malta. It came out of the suitcase crease free and I love it!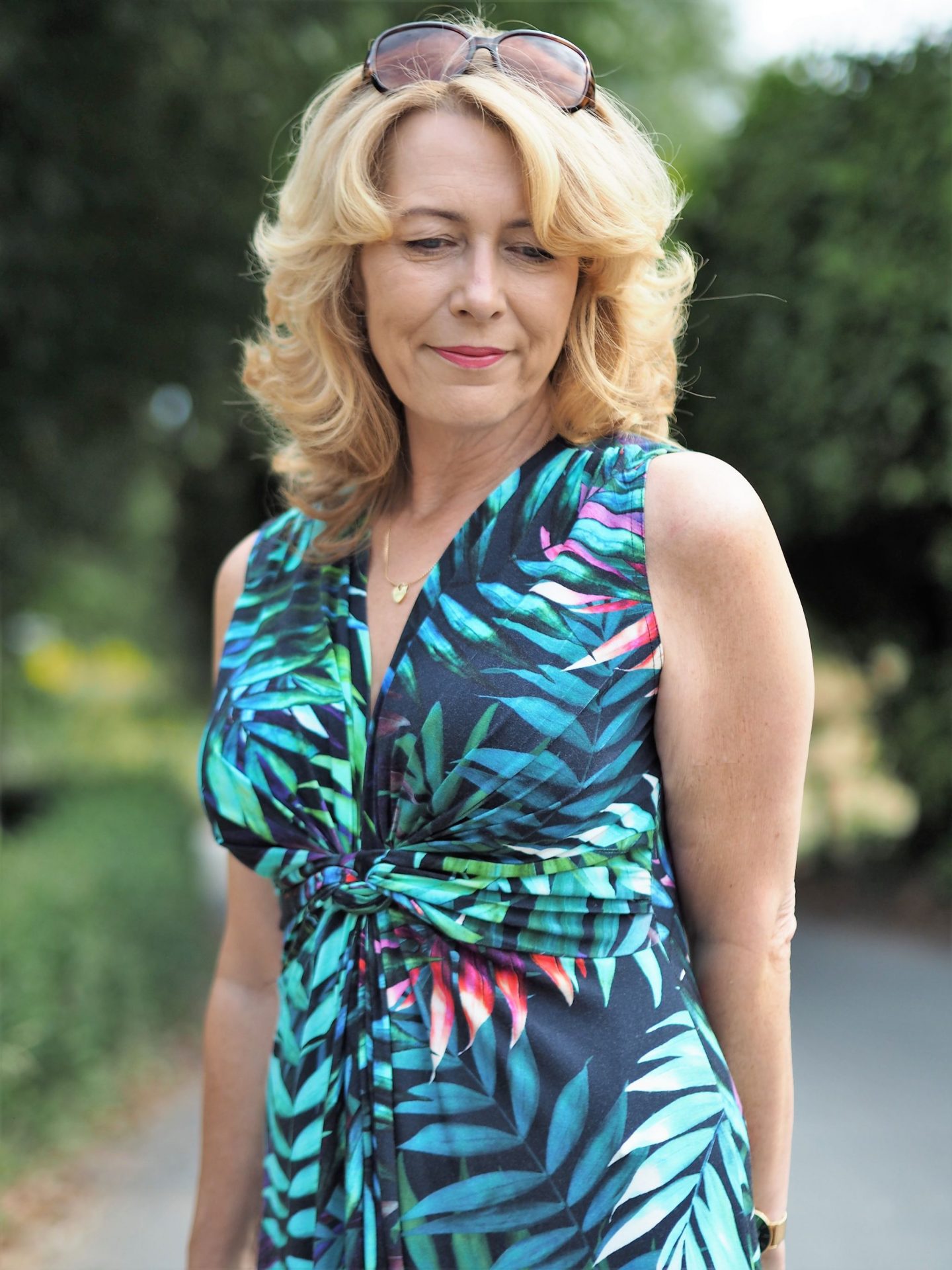 A simple knot design at the front of this tropical maxi dress is what really adds the interest to the dress. Very clever! And very comfortable too! The shoulder straps are quite deep and I like that. The dress is cut so well.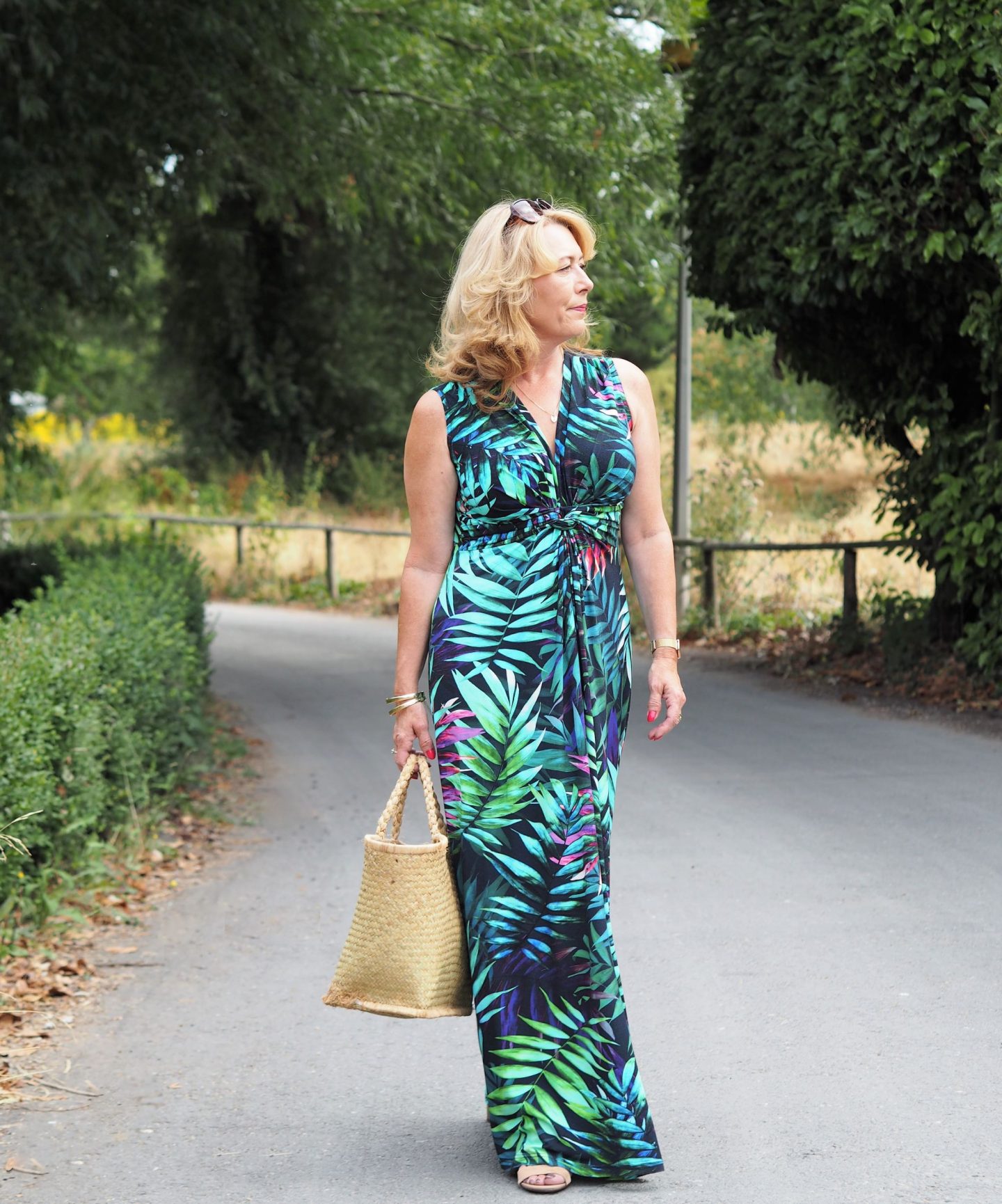 What do you think about the colours in the dress? I've dressed up my Chevron stripe Maxi for an evening out and I'm wondering how I would accessorize this tropical print one.
That's the great thing about maxi dresses, they are so versatile. You can switch them from daywear to nighttime glamour with a change of accessories.
A straw bag and a watch are the only accessories needed for day wear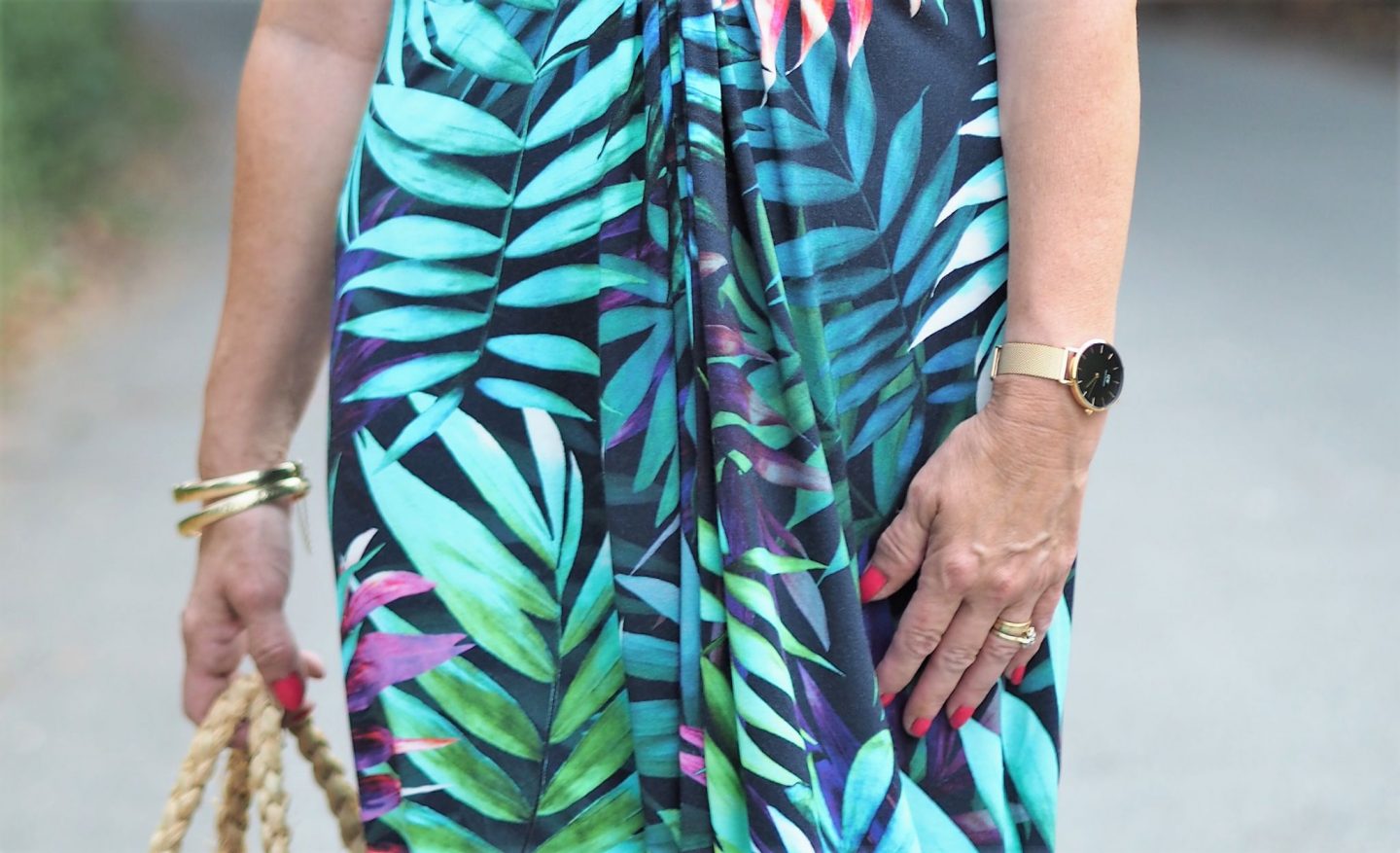 I've kept the look simple here by just wearing my watch and a straw bag. Add an evening clutch, heels and more dressy jewellery and you have a great evening look.
Finding shade in the leafy country lanes was a godsend! The breeze was so welcomed!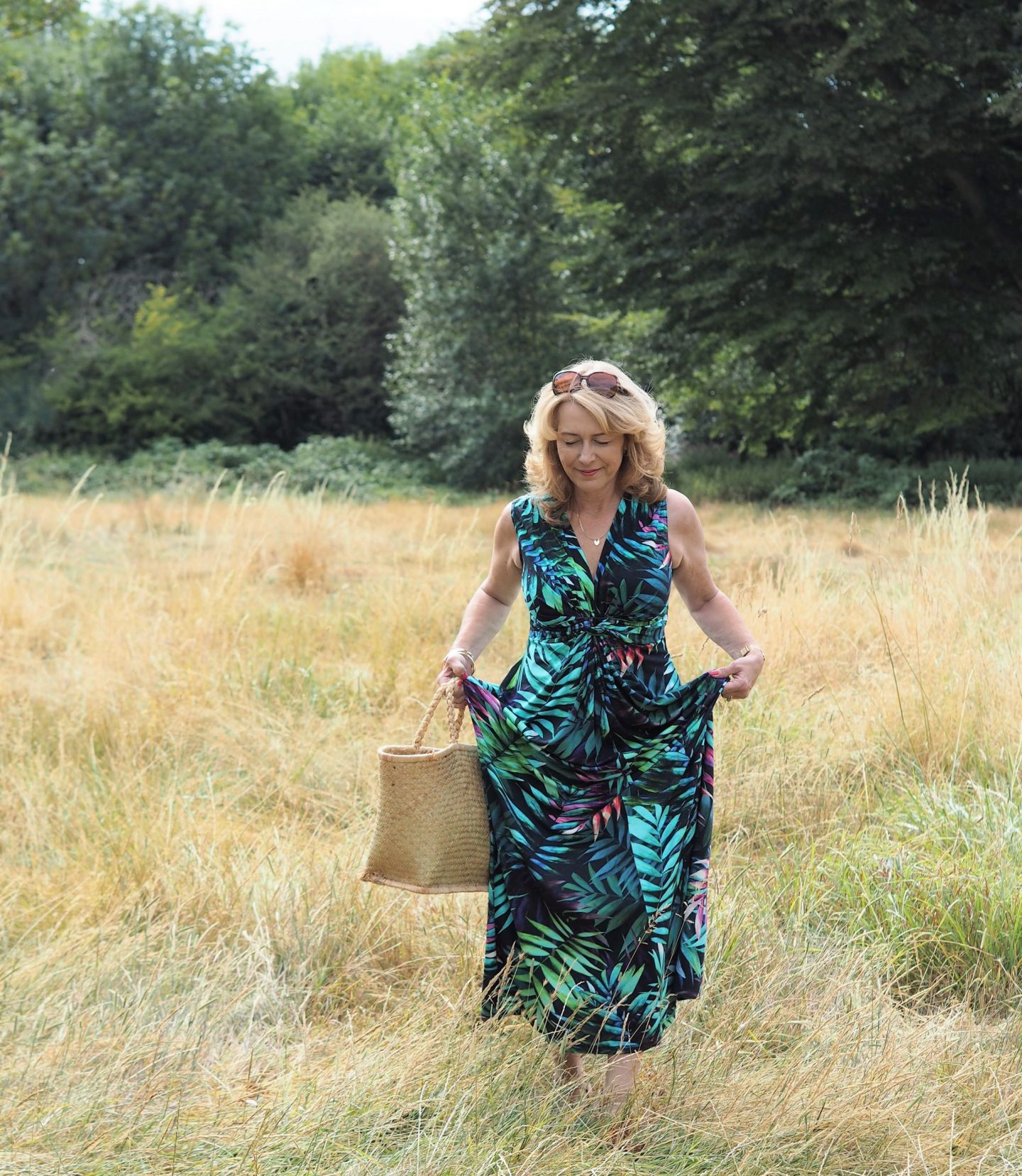 I've wanted to do a field shot for ages! Not many country fields in my neck of the woods, I decided to take the opportunity! Not so easy in heels though!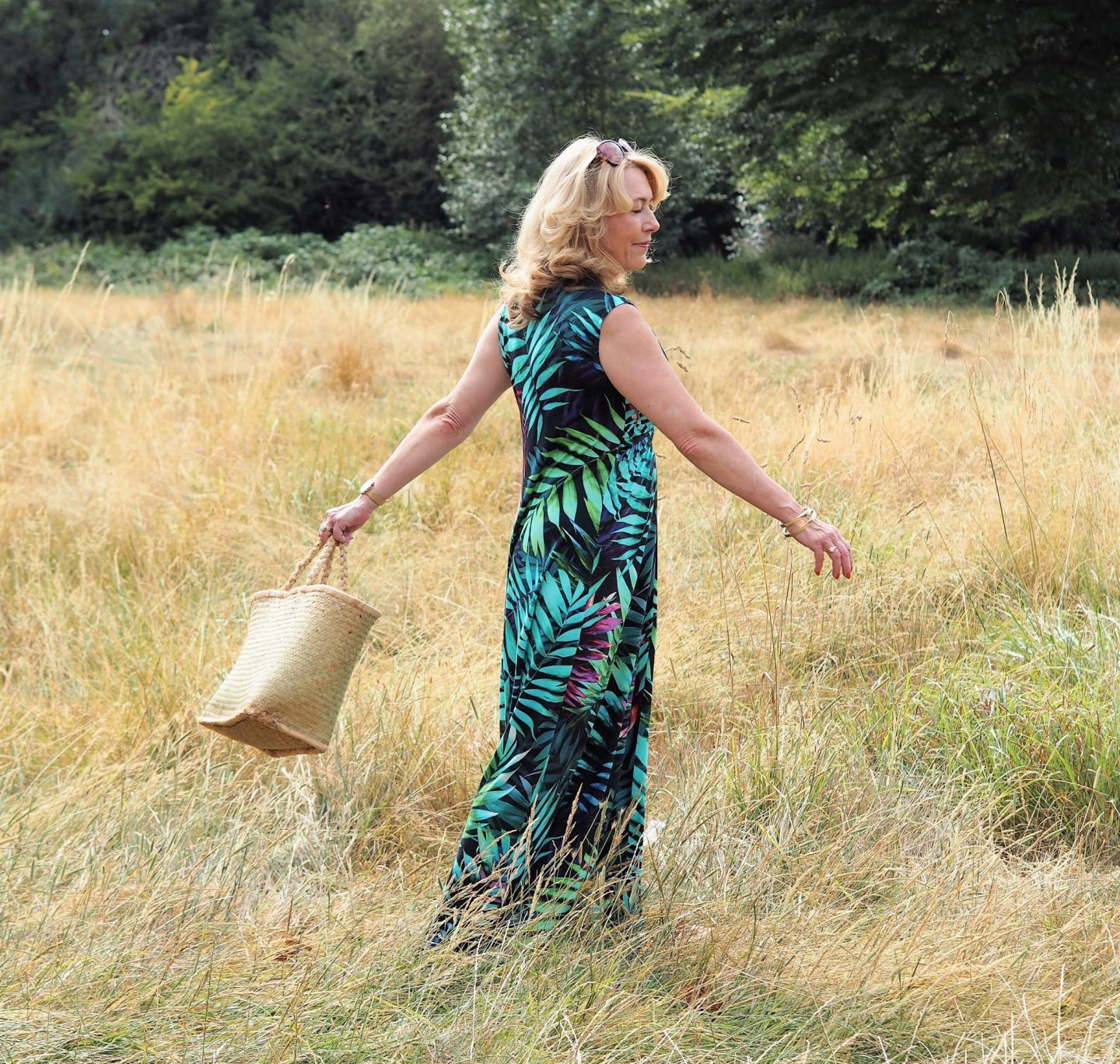 It's times like this I wish I wasn't a city girl. It seems so much cooler in the country too. I might have to pack a bag and shack up at my friends for a while!
Do take a look at the Maxi dresses Roman Originals have to offer. You won't be disappointed. I've also listed my Chevron Striped Maxi dress below. Relaunched this year. Proof of popularity!
Tropical Maxi Dress Co/Roman Originals
Thank you for stopping by!
Receive every post by clicking subscribe on the right-hand side.
You May have a friend that's interested in this? Please use the share buttons
Xo Laurie
Subscribe for the latest updates!