An evening spent down by the river was perfect timing for this dress to be worn. No cardigan or jacket required for our gorgeous warm summer evenings. This floral frill hemmed dress is a real pleasure to wear and when you find out the price of this beauty you will be surprised!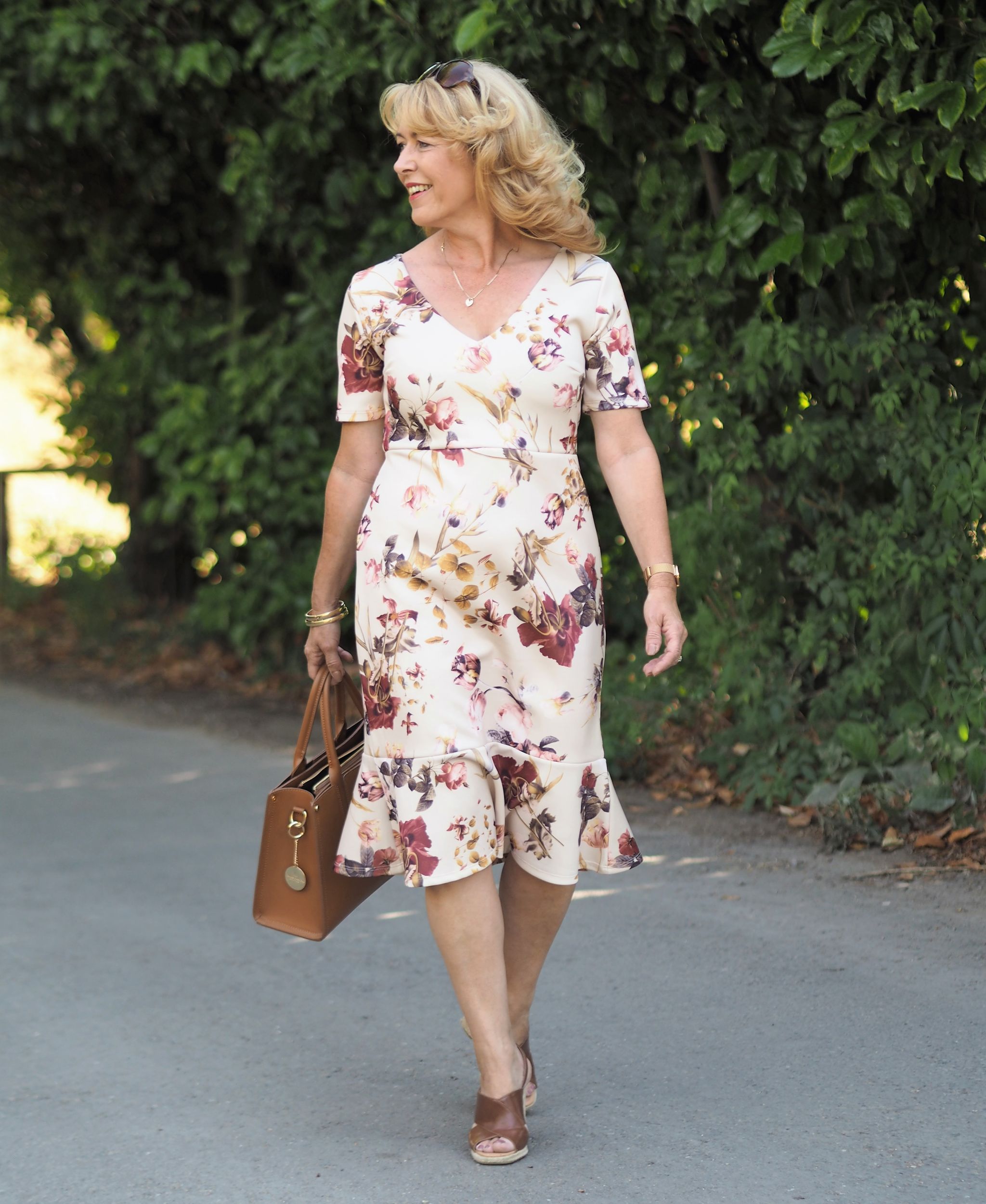 As soon as I spotted this dress, the colours attracted me immediately. I'm not a lover of anything overly floral or patterned but the underlying cream mixed with the berry, pink and taupe shades won me over.

One frill is just enough!
The floaty frill hem is a nice feminine finish to the dress. Too many frills on me and I can look like a dolly! The dress feels lovely on, Made from the same material as the last Havren dress that I featured in this post. Just machine wash, dry on a hanger and there's no ironing required! Bonus!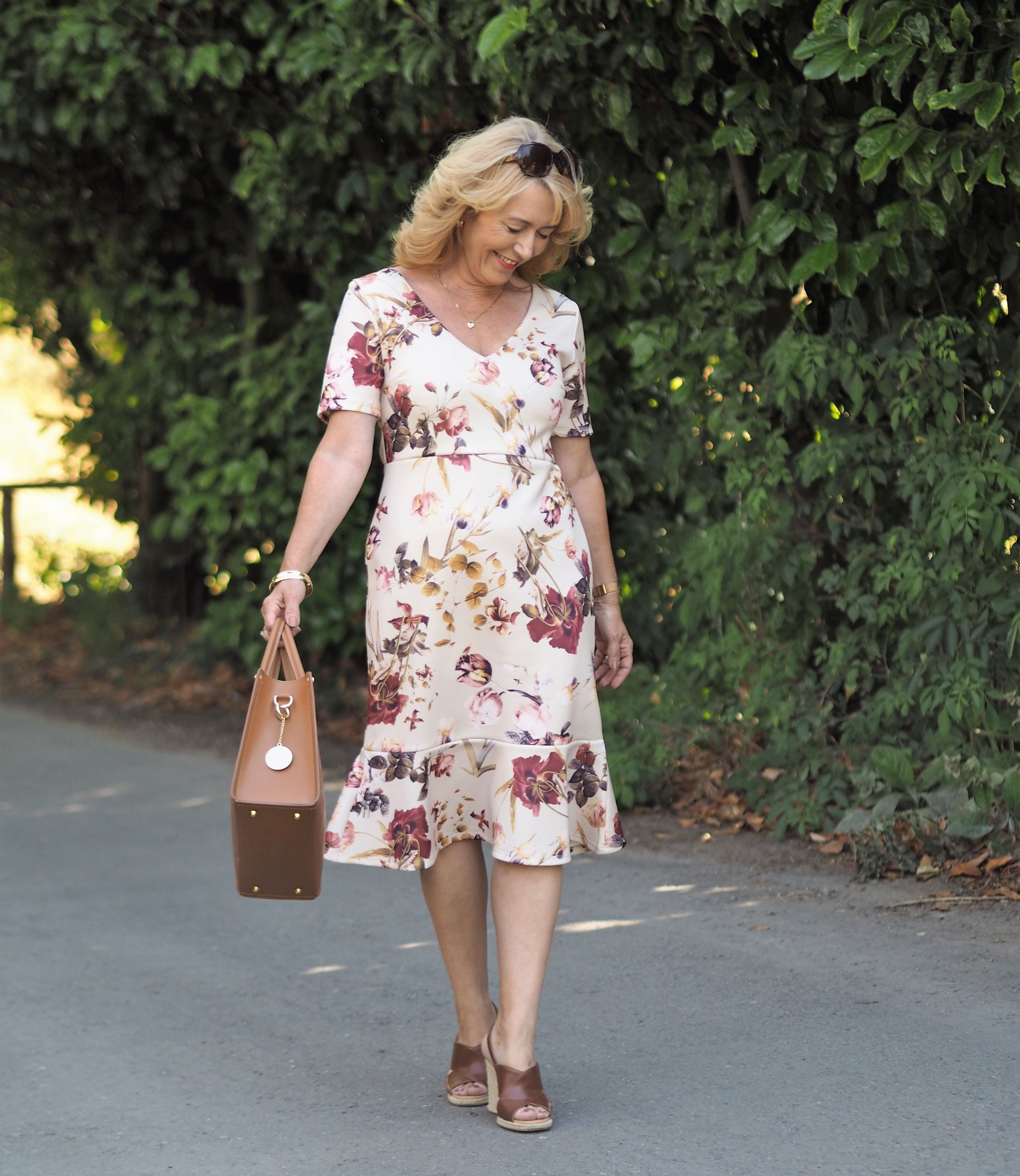 The sleeves are another good feature of this dress for me. I hate my arms! Well the tops of them anyway! So this length is perfect for me.
Havren never fail to please
Havren have never failed to please me. I have loved every item I've received from them and still wear the very first item that I shared on the blog nearly three years ago. The quality you get for such a small price is excellent.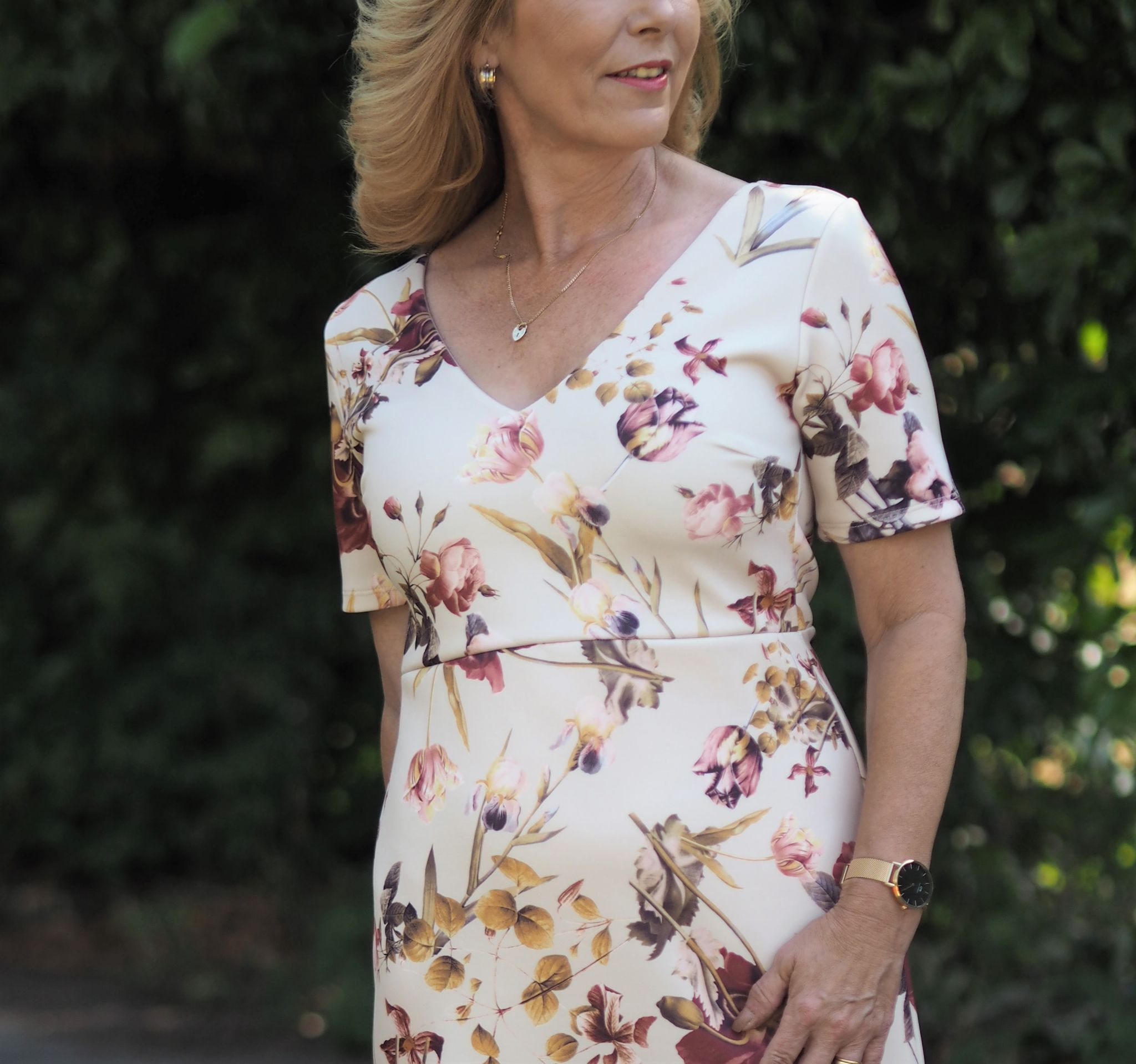 I kept the look simple, wearing my usual daily jewellery but I think this dress could be good for a wedding or special occasion. Just add different accessories. A hat and elegant heels with a clutch bag added will do the trick.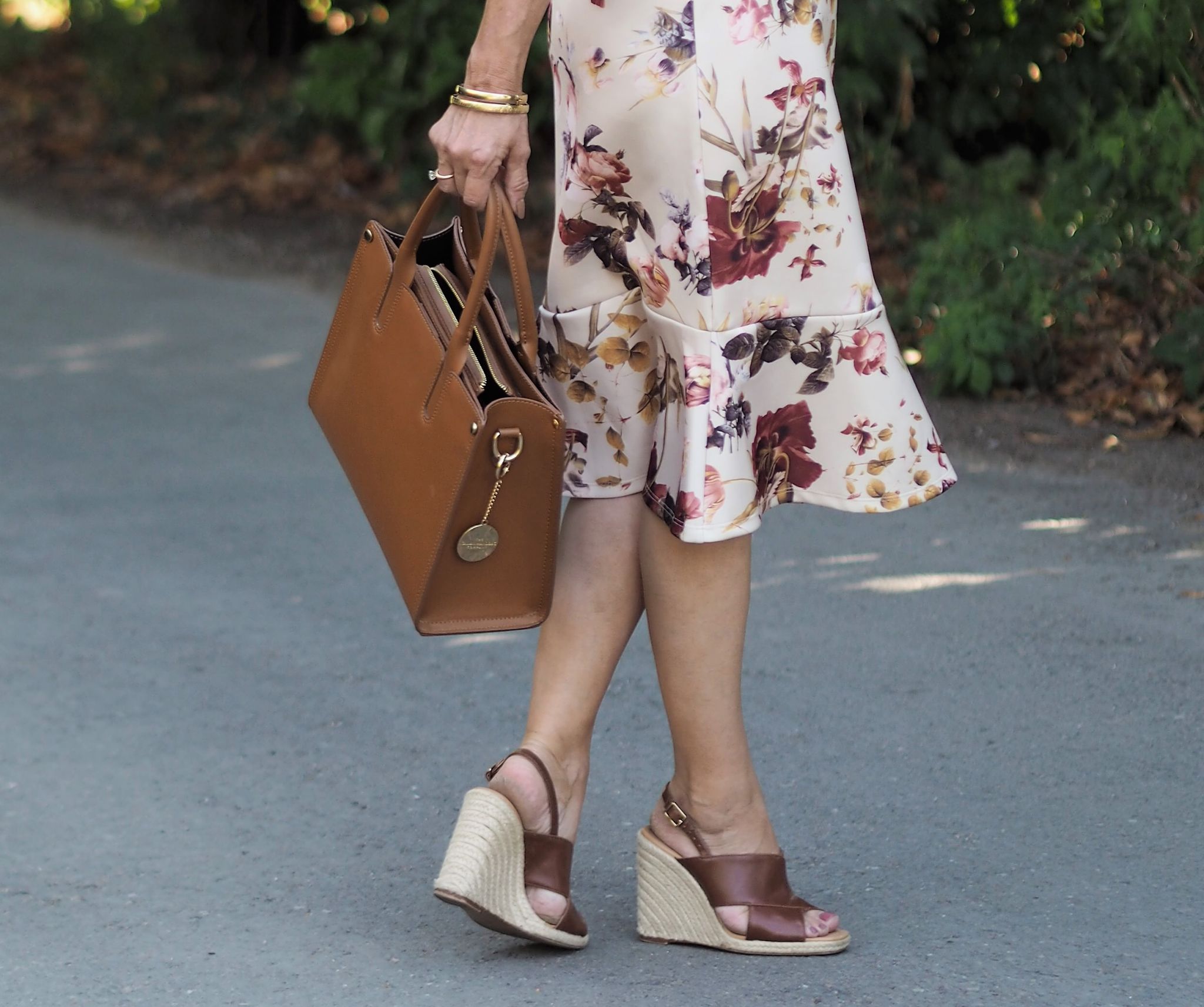 I've chosen to bring out the darker tones of the dress by wearing my favourite Tan accessories but there are so many other colours in the dress that could be paired here.
Pink, Taupe, and I love the golden colour along with the Berry shades. I can see me pairing the dress with a Berry coloured jumper and boots in winter. Watch this space!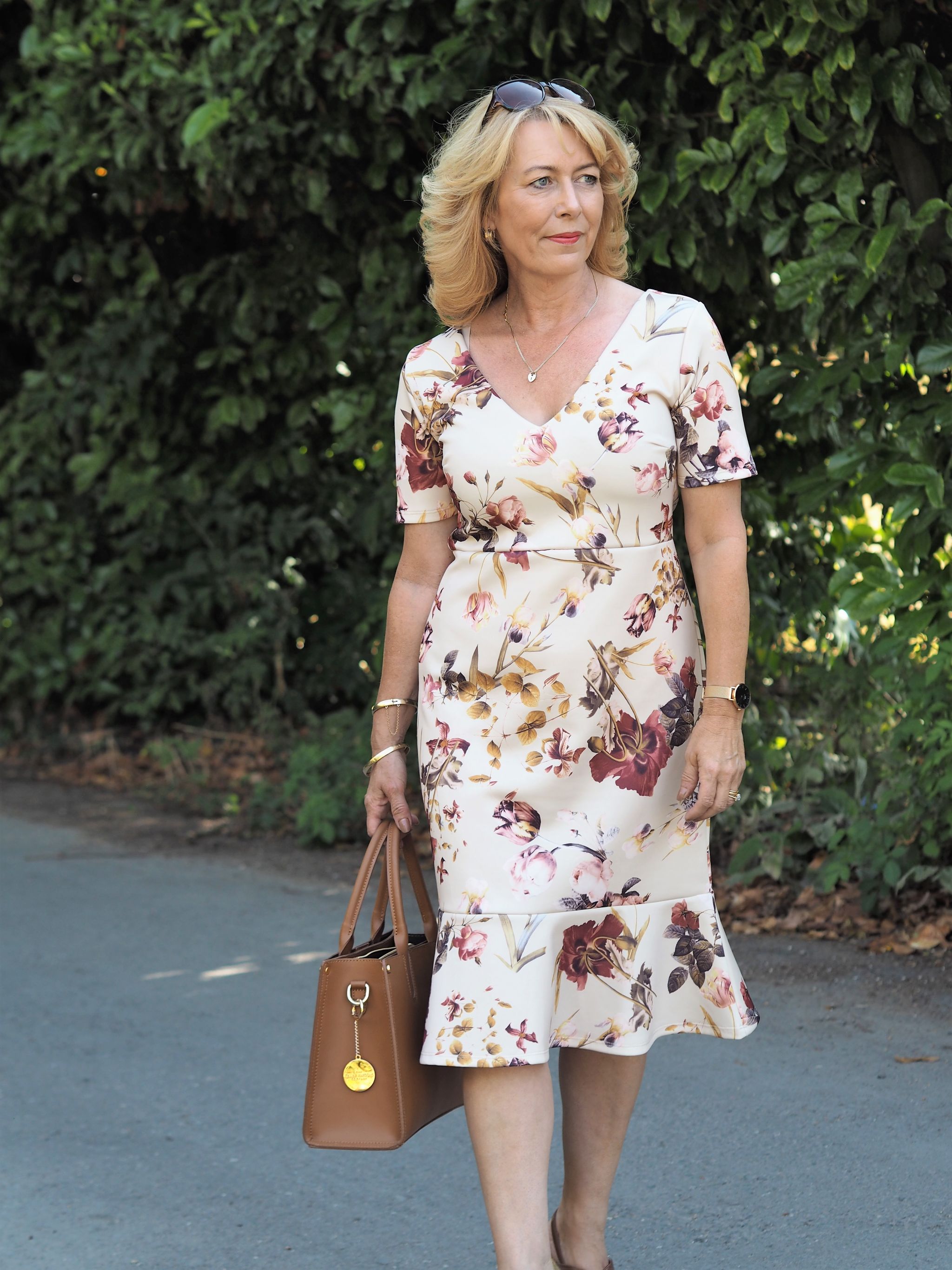 I've saved the best part till last! the price! this dress is a mere £20.00!! I couldn't believe it when I checked it on the website today!
It's on sale from £59.00 to just £20.00 an absolute bargain! Available in size 10 – 14 so be quick ladies!
Blanche frill hem dress Co/Havren
Thank you for stopping by!
Receive every post by clicking subscribe on the right-hand side.
You May have a friend that's interested in this? Please use the share buttons
Xo Laurie
Subscribe for the latest updates!