What a huge change in the weather! Here I am getting the usual windswept look! I'm sharing this wardrobe staple denim dress with you today. I'm really pleased with this. It's time to start thinking about warmer AW18 clothes.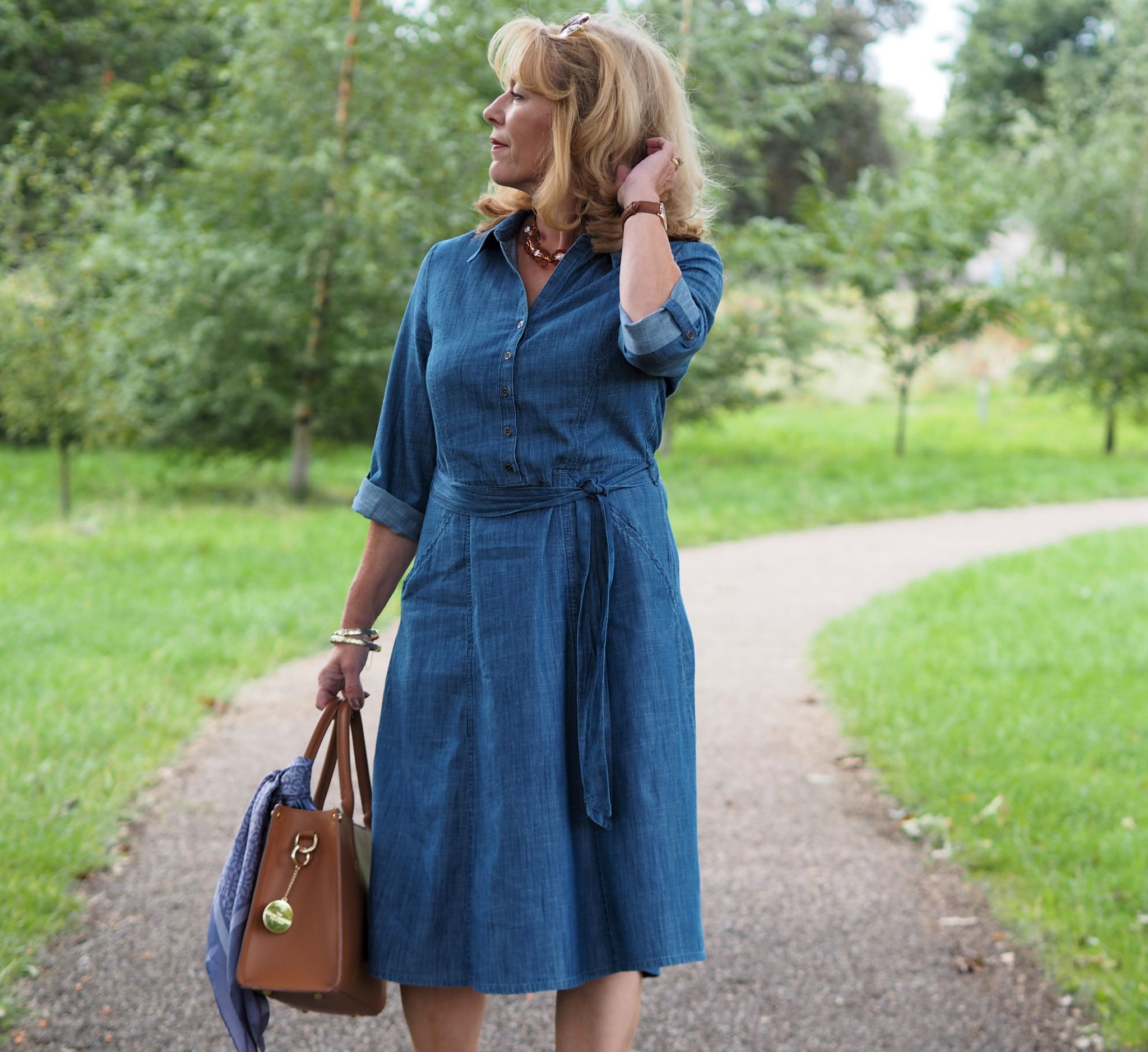 As soon as I saw this dress on the Bonmarche website I knew that it would be an item that I would wear a lot. Thinking about it, when it comes to dressing on a daily basis a lot of my items reached for are from Bonmarche!
The AW18 is starting to drop onto the website and there are loads of items I have my eyes on! I will be wearing my jacket from last season soon, and that's what I like about the brand, it's pretty timeless.
A denim dress with pockets!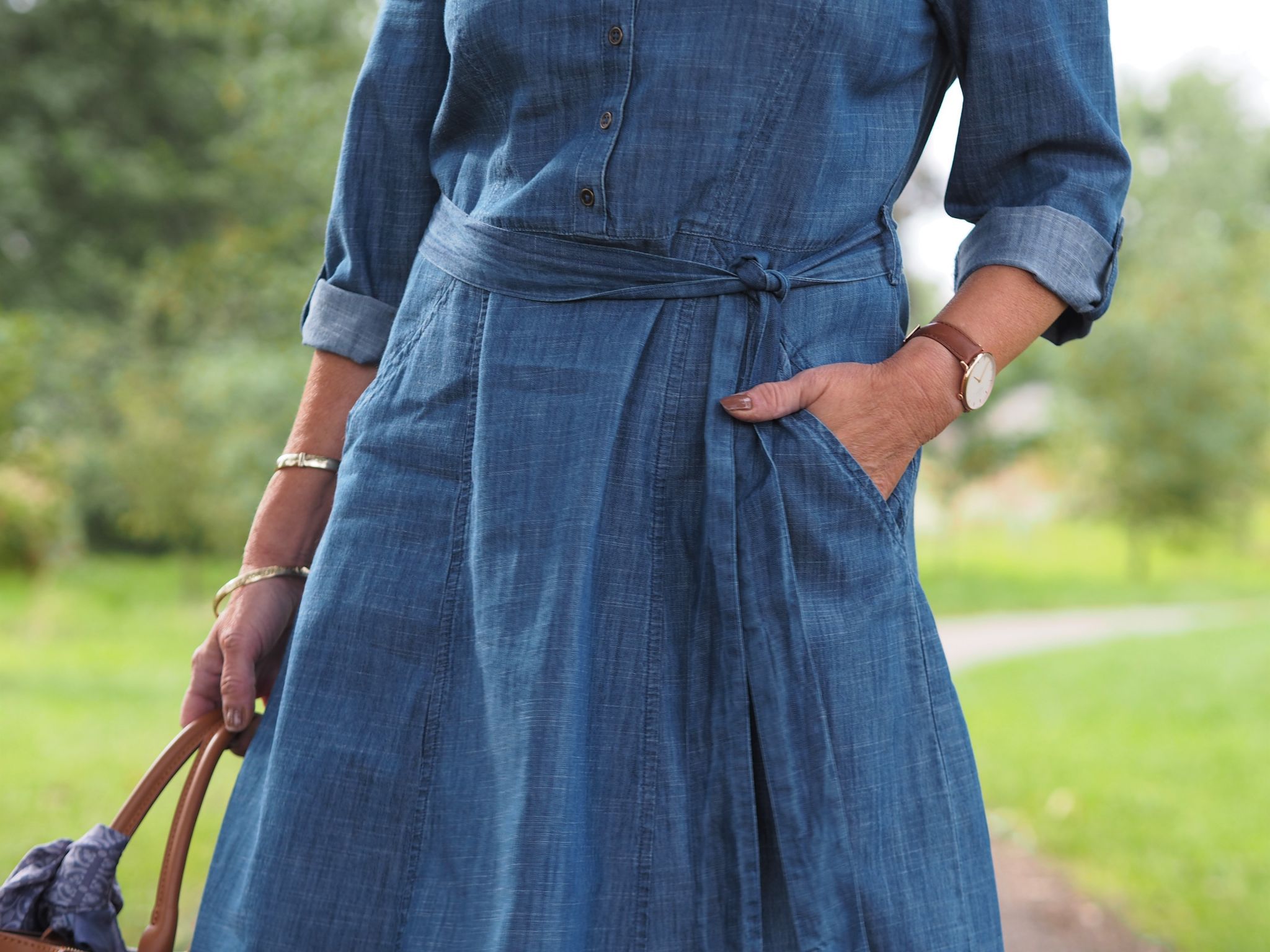 I like the detailing on this dress. The self-tie belt, it's not an overly fitted dress, comfortable and perfect for your casual days. The sleeves have roll-up button cuffs (I actually prefer the sleeve long) It buttons half way and it has pockets! Isn't it funny how we are always drawn to an item of clothing with pockets!
This will switch to winter wear so easily!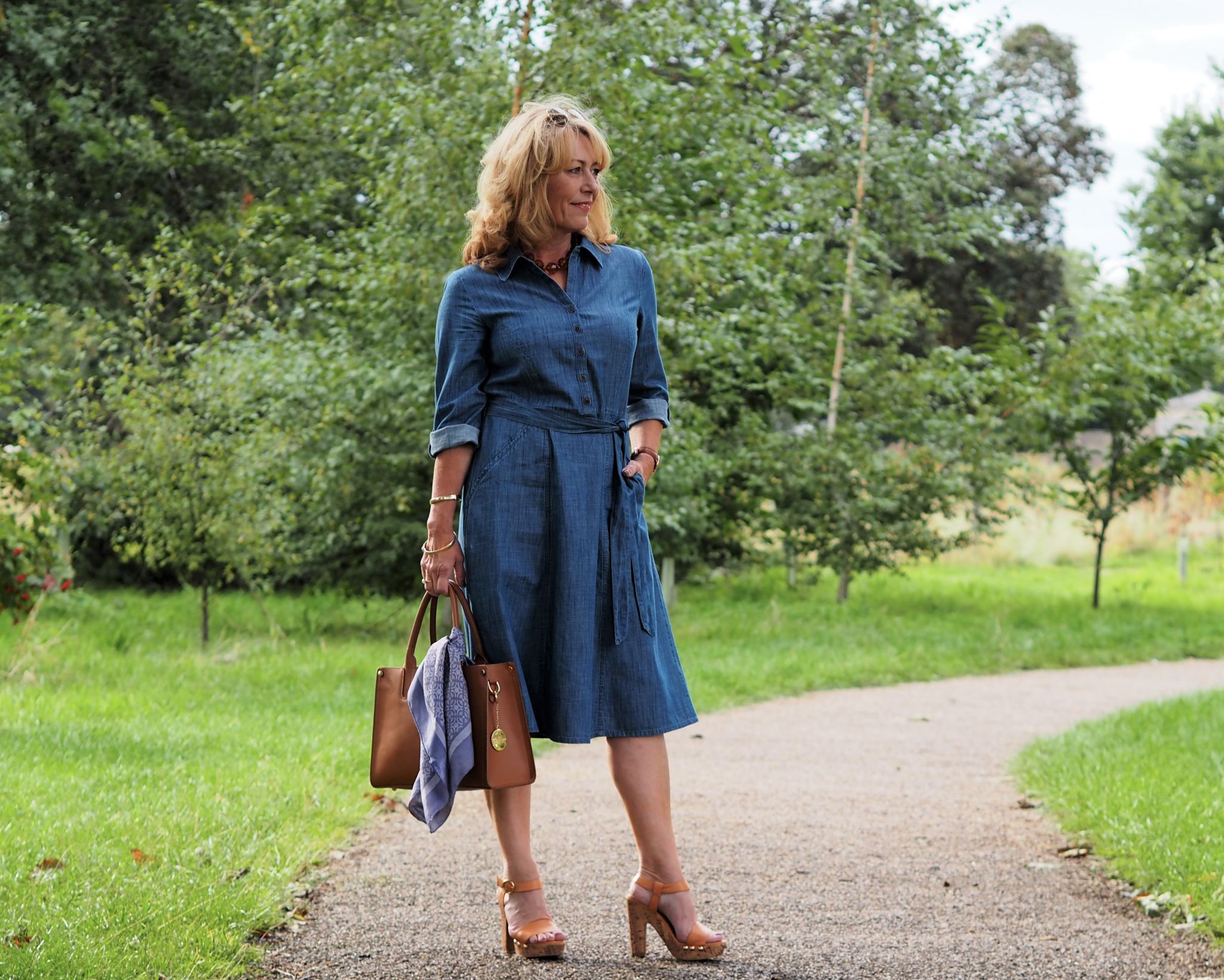 I've styled the dress with sandals today, Tan accessories all the way, but it will look great with boots a little later on. A long sleeve T-shirt will be good underneath when it's a lot colder and add extra colour to alternate styling.
Denim and Tan work perfectly together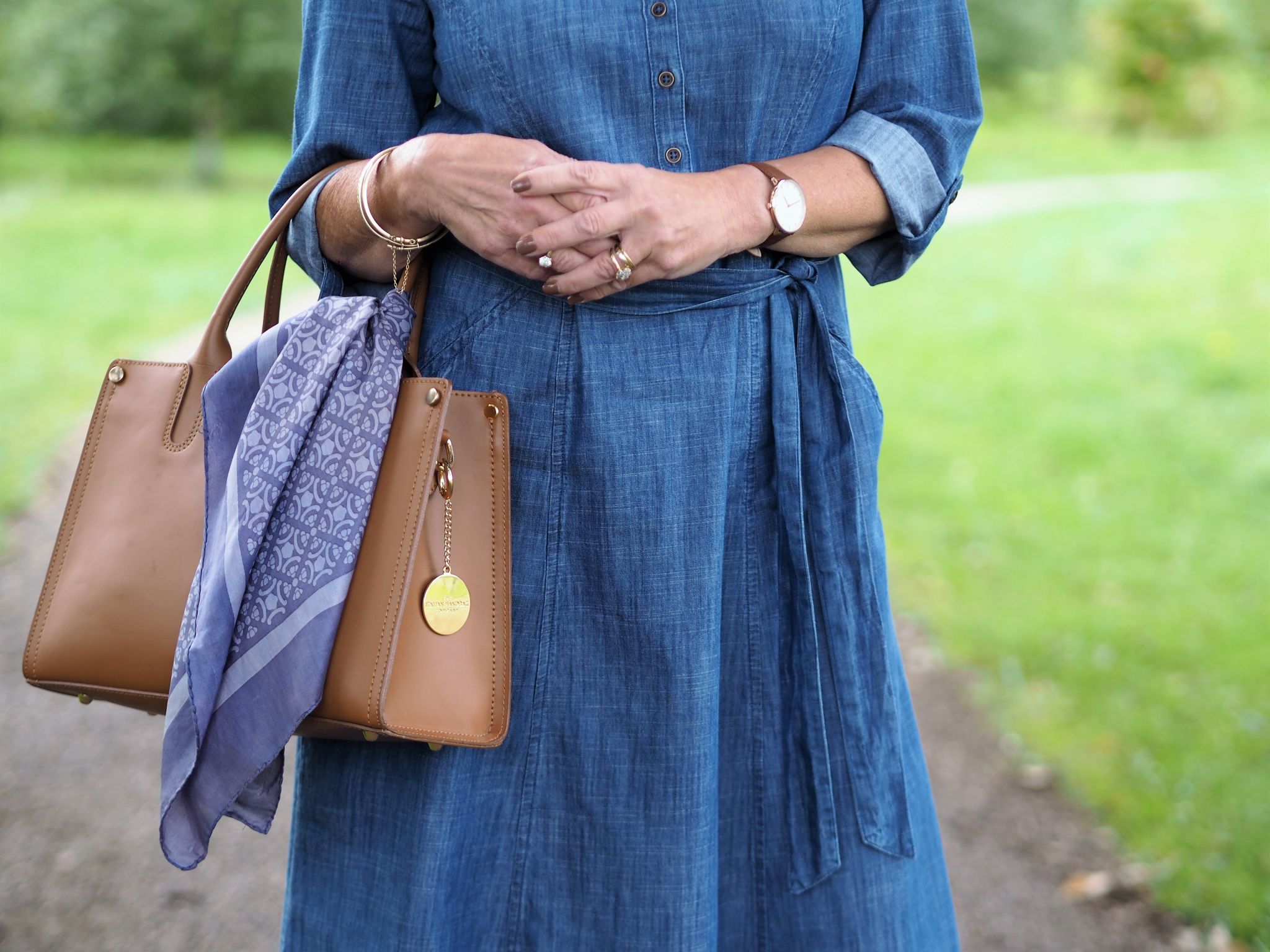 Tan bag and my new Tan leather strapped watch finish the look. Monochromatic me always! I have added a vintage Jaeger scarf to my bag to add interest.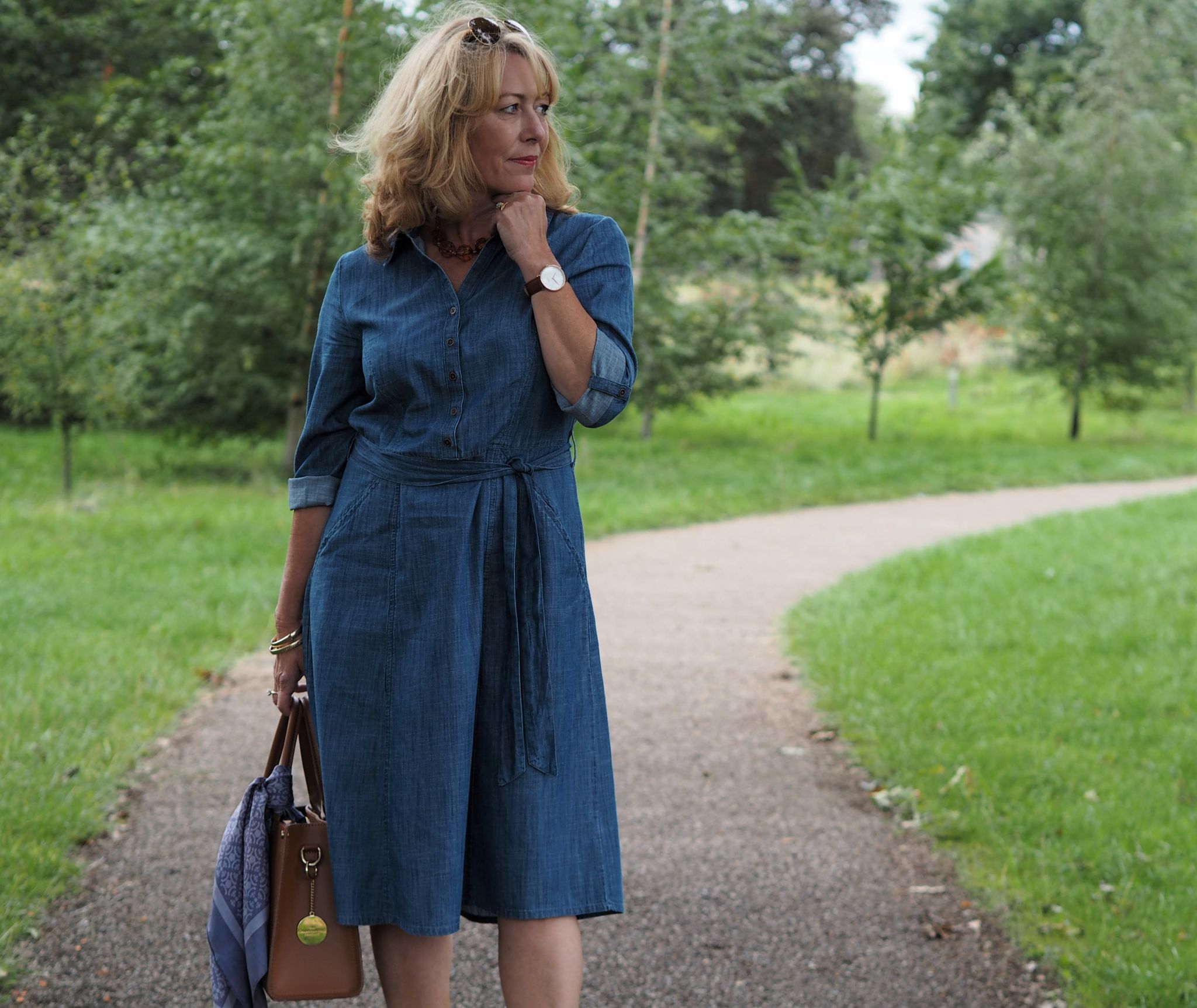 I'm looking forward to styling this denim dress in different ways. A jacket, a jumper or cardigan. That's the thing about denim, isn't it? Goes with everything. It's nearly time for that wardrobe changeover! What do you have in mind to try regarding new trends this year? I like to try a couple but I'm really a classic girl through and through.
I have a couple more items from the Bonmarche range to share with you all so I hope you will join me for those.
Denim Dress Co/Bonmarche
Shop The Look
Thank you for stopping by!
Receive every post by clicking subscribe on the right-hand side.
You May have a friend that's interested in this? Please use the share buttons
Xo Laurie
Subscribe for the latest updates!