I had another very pleasant visit to my favourite beauty clinic a couple of weeks ago. Bodyvie. This time for a different treatment from last year. The Hollywood facial. Have you heard of it? Or tried it?
I was over the moon with my last course of treatments at Bodyvie. Radiofrequency really does the job when it comes to anti-ageing. You can read about the treatment here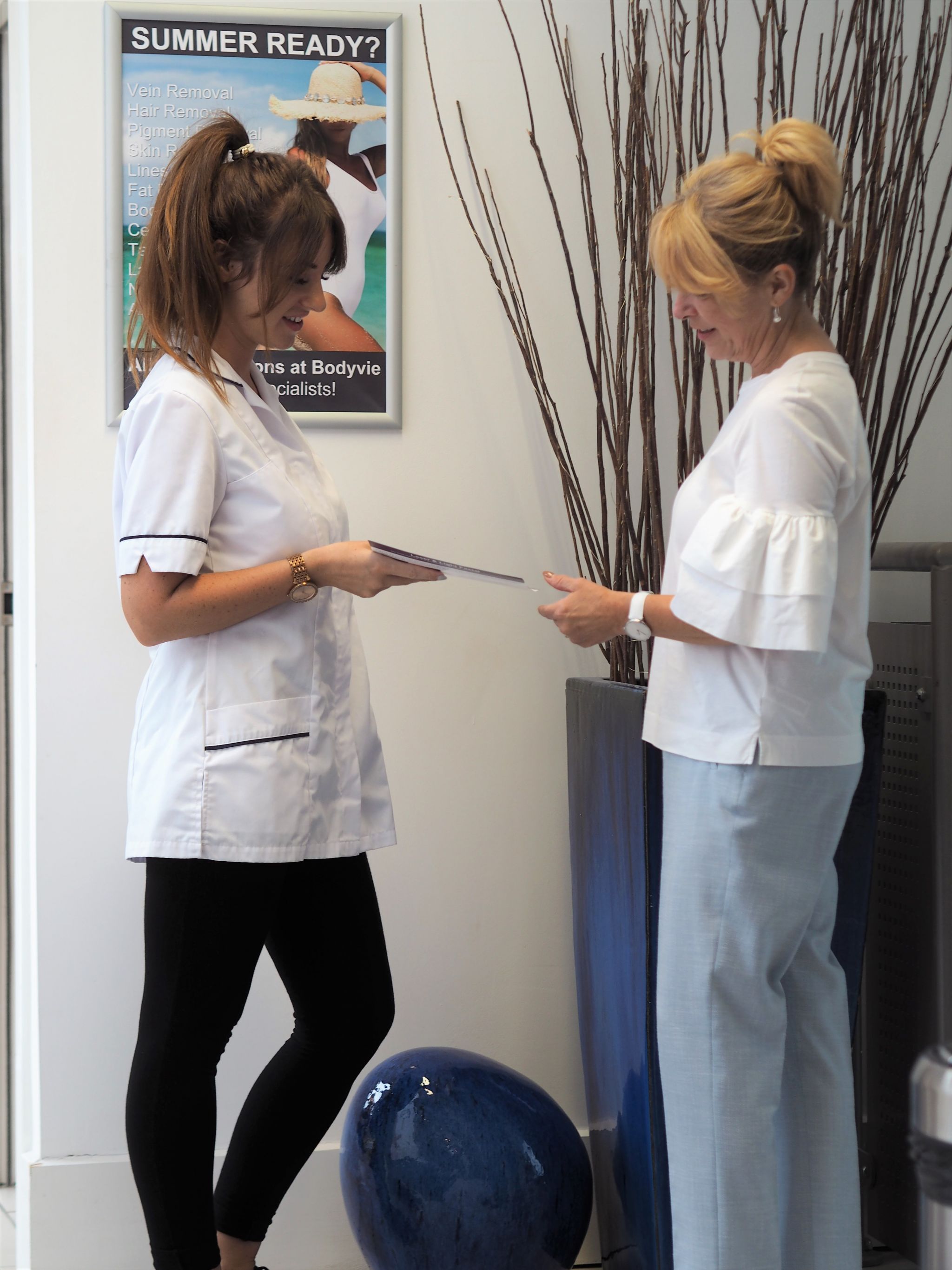 The staff at Bodyvie are amazing. Nothing is too much trouble and you can ask questions about any type of treatment and they will go through and explain everything with you. The Hollywood facial doesn't require any downtime at all. It takes around 45 minutes to perform this treatment and it's amazing what can be done to your skin in such a short space of time.
The Hollywood facial. Let me take you through the steps to rejuvenated skin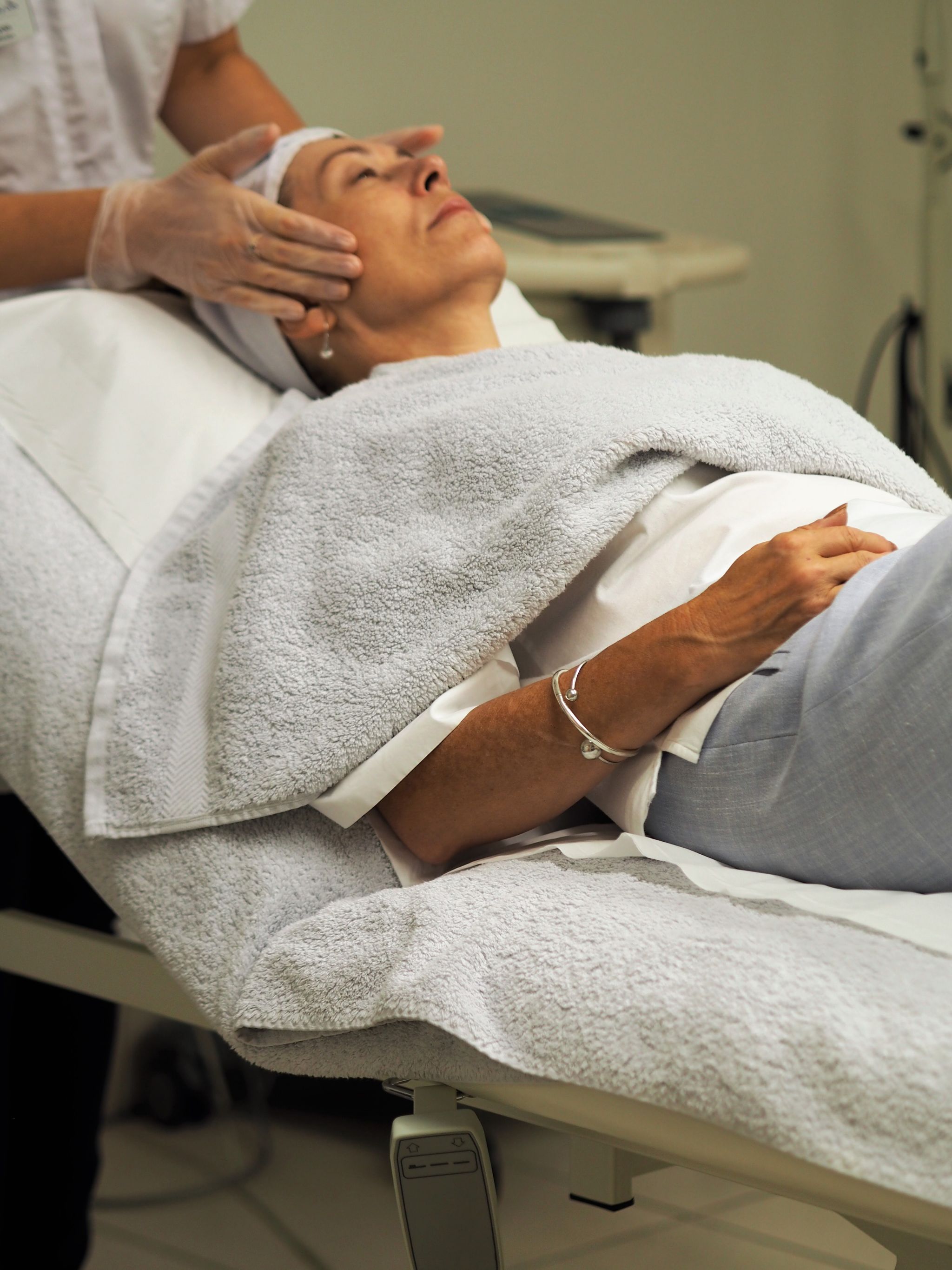 I say that you can ask anything about skincare, but you are asked questions too. Any health issues or queries regarding your skin is asked. The staff at Bodyvie know how sensitive I am and a patch test was done prior to me having this treatment. All was fine.
A quick cleanse and an examination of my skin, I laid on the bed ready to be relaxed. It's one of the few times I switch off from the world totally!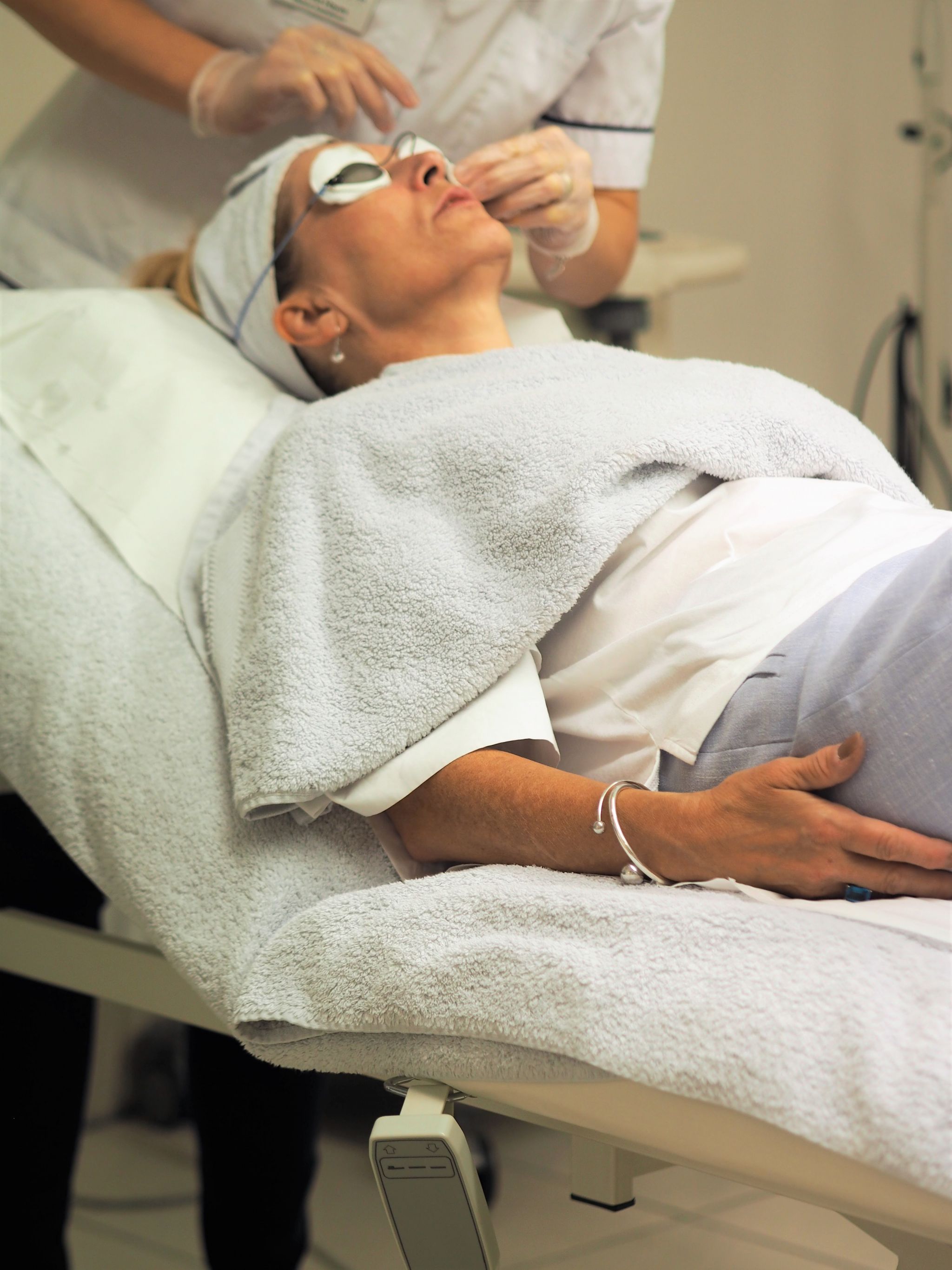 Cotton pads and protective eyewear are applied throughout the treatment. Ready for the first of the three stages of the Hollywood facial.
First up is a laser that creates a high-intensity pulsed beam light. This helps with pigmentation and stimulates Collagen. It is a heating device but it didn't feel uncomfortable. It makes a noise like a cap gun! Zapping away all that badness! I could feel a little tingling, it didn't stop me from relaxing.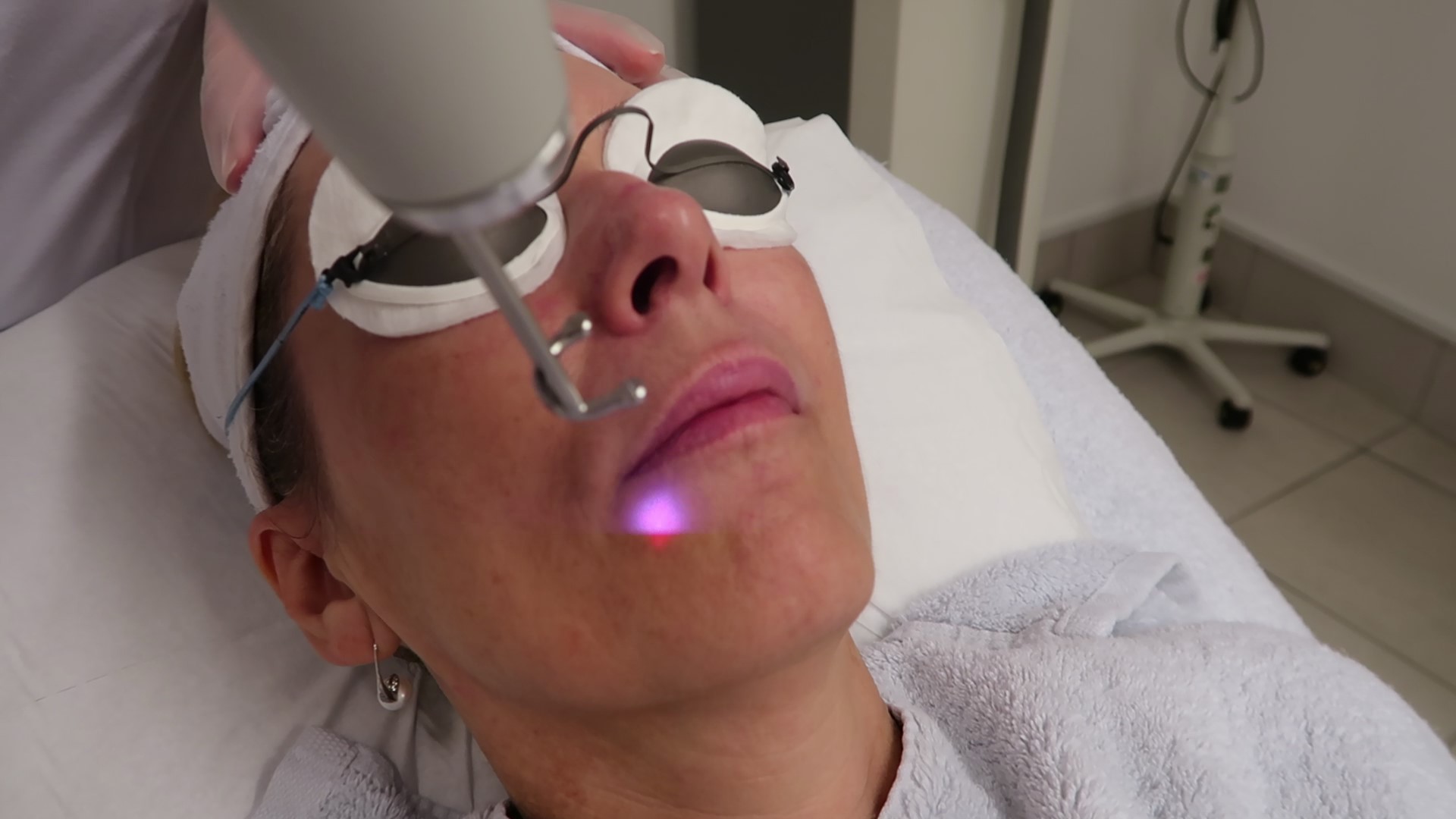 Step 2 – A Carbon Peel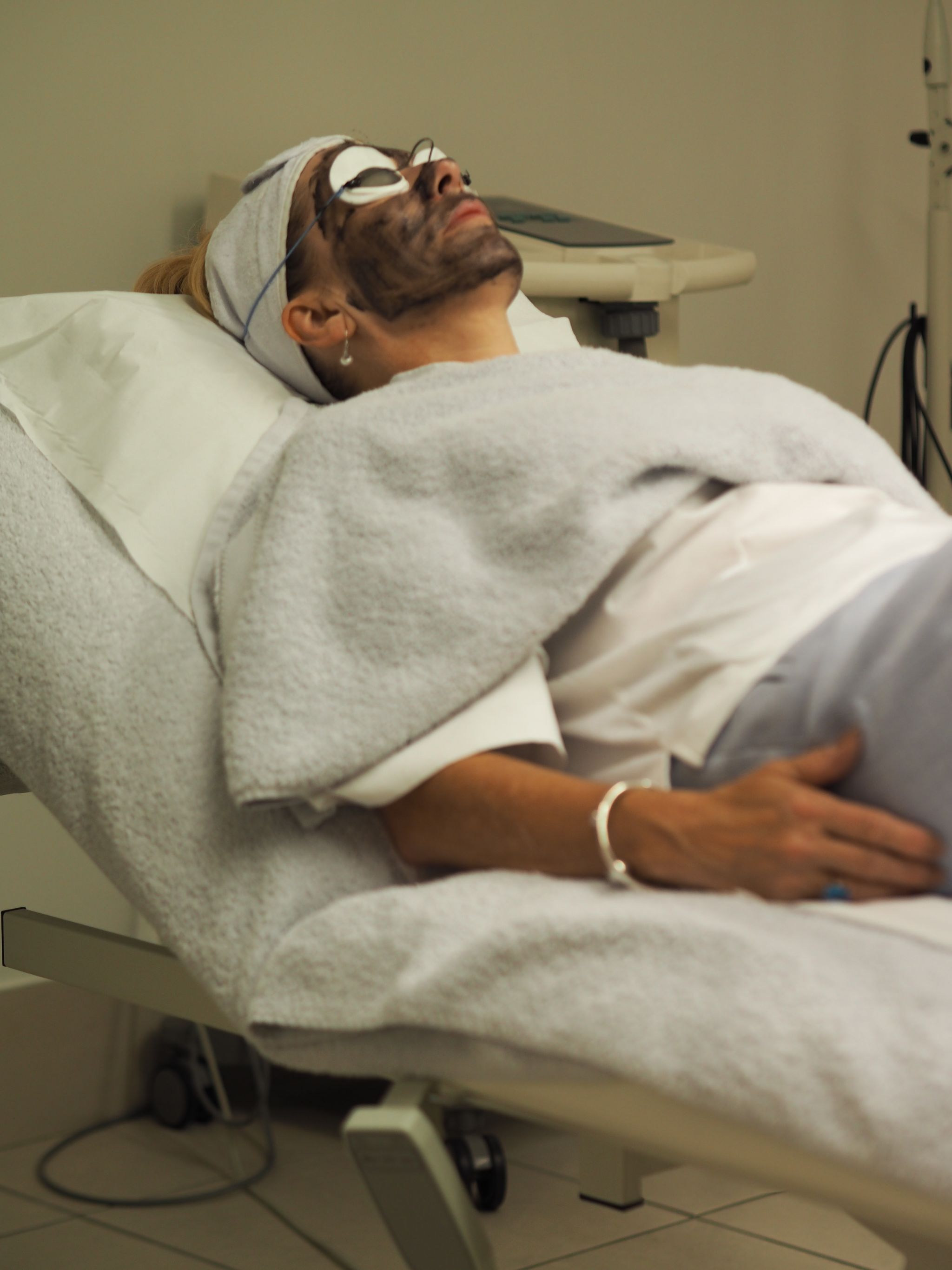 A Carbon peel is applied (this is what I had the patch test for) An organic detoxifying and potent antioxidant mask. The carbon paste absorbs dirt from the pores of the skin and exfoliates.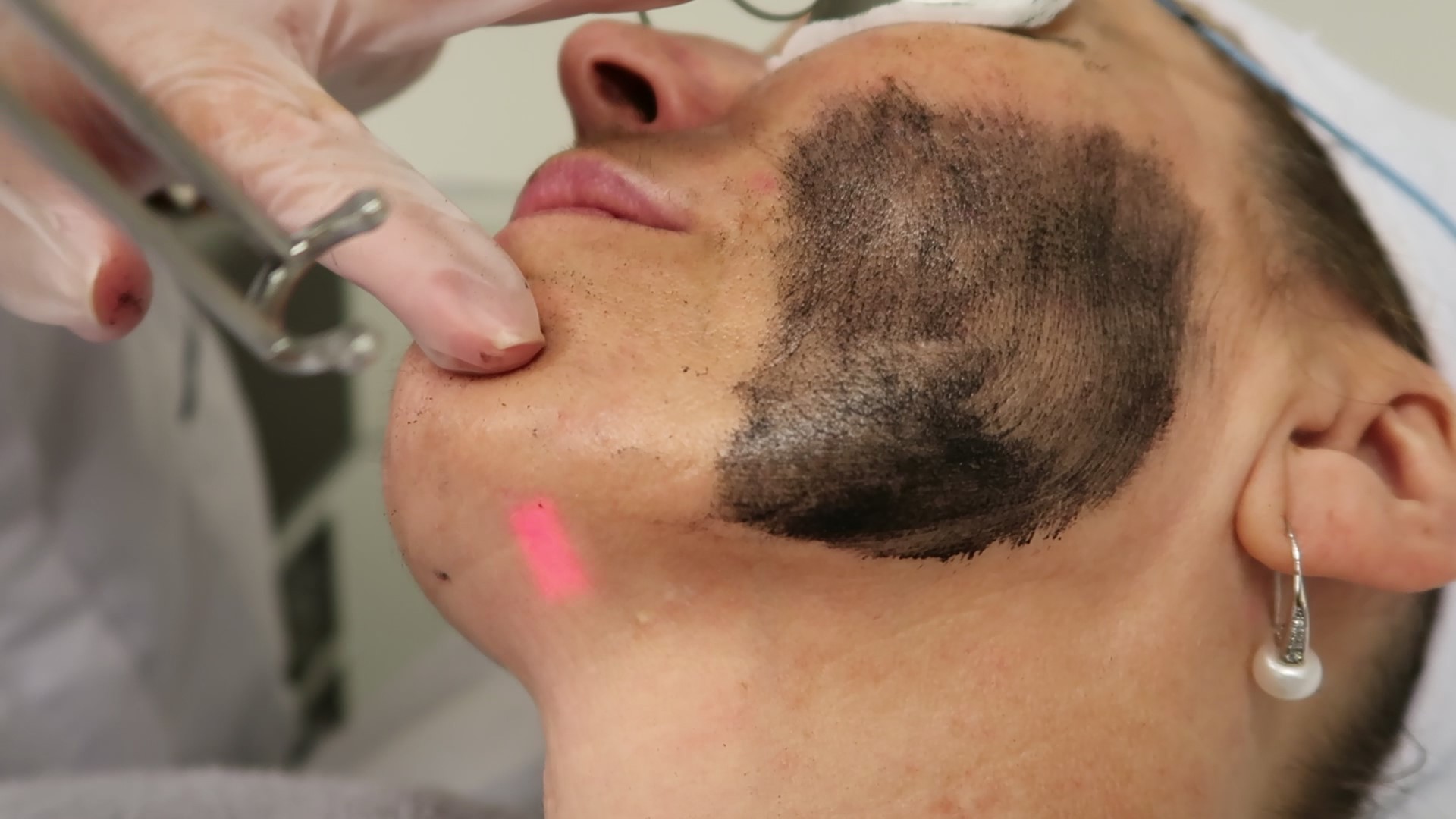 Now, this part reminds me of those toy cards with the man that needed a shave and you used a magnet to remove the beard! Remember them?
The laser is glided above the carbon mask and as the laser glides it disintegrates the carbon. Taking away all the dirt and heating underlying collagen, plumping up the skin. I will be including a video of my treatment on Sunday, so please do pop by and take a look at this post again.
There is also a film to watch on the Bodyvie webpage and this treatment is explained in more depth. All the other treatments are interesting to read about too. Please take a look here.
Last stage of treatment – IPL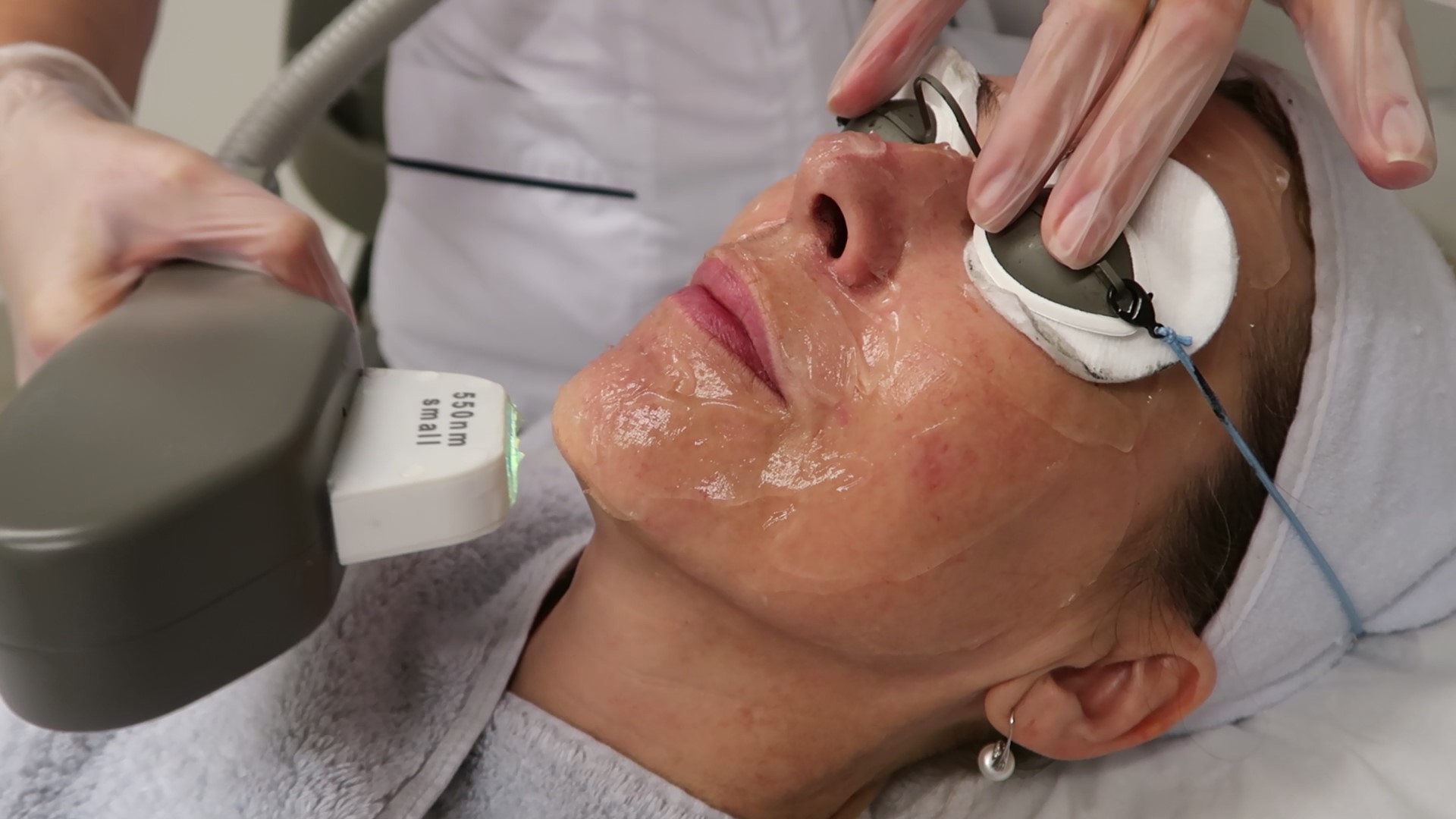 The final stage of the treatment. A gel applied and IPL (Intense Pulse Light) is applied. This treatment is great for thread veins and acne scarring or rosacea. I still have a spot on my nose (broken vein) that is proving very hard to shift. I also have a lot of thread veins around my nose, so the machine was applied here too to cure those.
It works by a wavelength which is easily absorbed by the blood in veins and superficial pigment which causes veins to break up into smaller particles which are easily filtered away.
IPL also has an antibacterial effect on acne by heating up surrounding tissue and stimulating the body's natural healing process. The overall effect leaves skin, clean, refreshed, brighter and glowing. The perfect primer before any big event.
The result
After the treatment, my skin was a little red, although I couldn't feel any tenderness at all. The redness went down after about an hour and I put my make up on. No one would have known the treatment had been done.
I did, however, notice how clean my skin felt and the vein lines around my nose have really faded. I also noticed a difference over the next few days too. My skin was so much clearer and the plumping up of the collagen really helped. A few people said how well I looked! It was noticeable. I noticed it, but when others notice, you know it's been worthwhile.
A huge thank you to Bodyvie for my pick me up treatment. The Hollywood facial is great.
Thank you for stopping by!
Receive every post by clicking subscribe on the right-hand side.
You May have a friend that's interested in this? Please use the share buttons
Xo Laurie
Subscribe for the latest updates!