Ok, so it's been so hot everywhere! What I'm wearing around the house is very little! I've gone from lightweight loungewear to cotton PJ's then onto the Kaftans and now just underwear!
I'm not moaning about the gorgeous summer we're having. I've loved it. But those later in the daytimes when it's time to relax has become a little testing in such heat.
The chemise has become my new best wearable friend!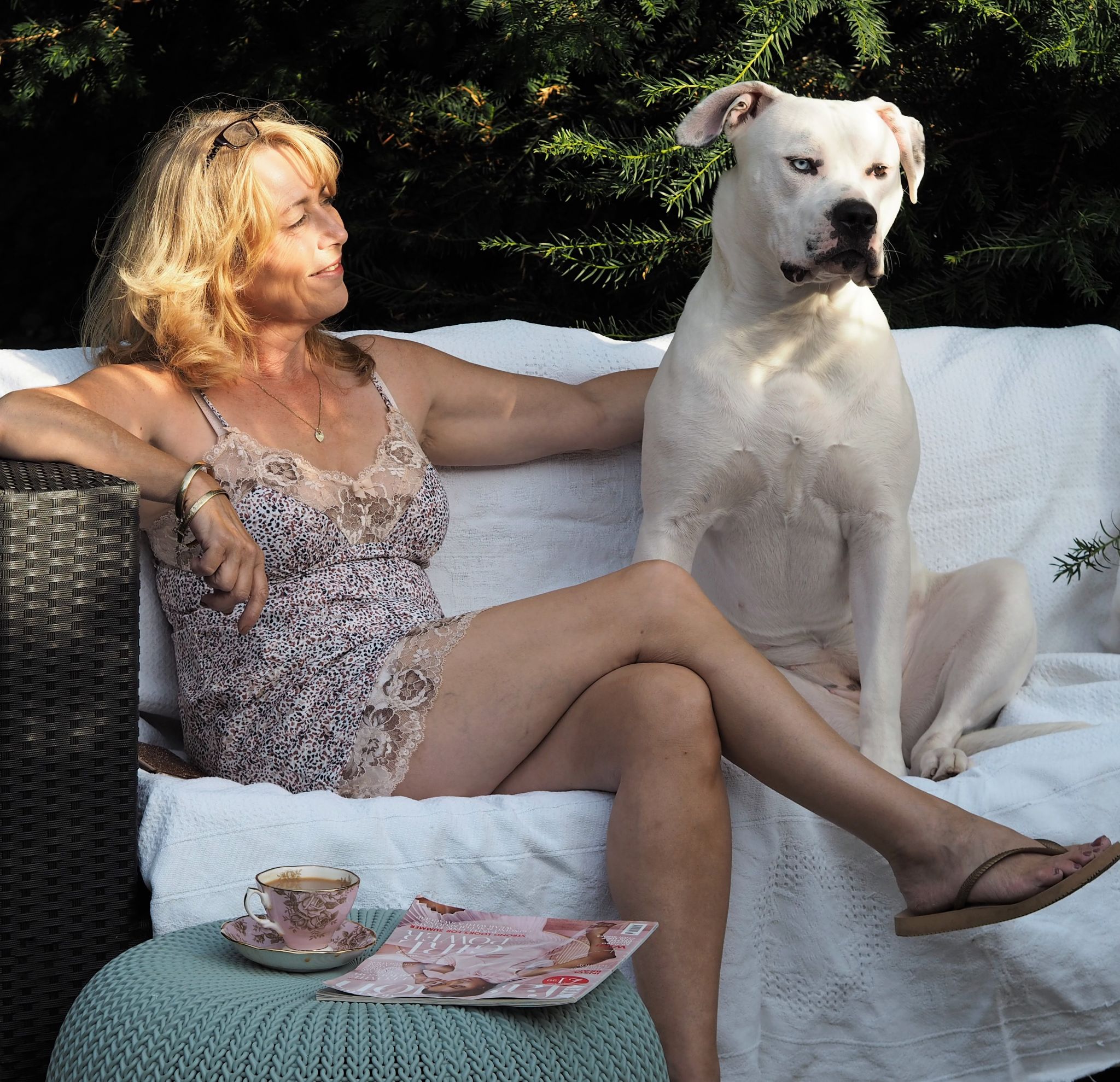 7 pm has become my new favourite time of the day. I head down the bottom of the shaded garden, wearing as little as possible, a cup of tea my and my favourite mag and of course Beau always likes to join me. Remember how tiny she was? 11 months old now and I'm beginning to think I've got myself a little pony!
The idea I had in mind to introduce you to the Fantasie brand was how good a piece of kit a Chemise ( I call them petticoats) can be to have in your underwear collection.
Later in the year, I will be in no doubt, wearing some form of knitted wear. I love a knitted dress and a petticoat is fantastic to wear underneath. Anything that's slightly clingy, a petticoat will solve any issues helping to achieve a smooth finish.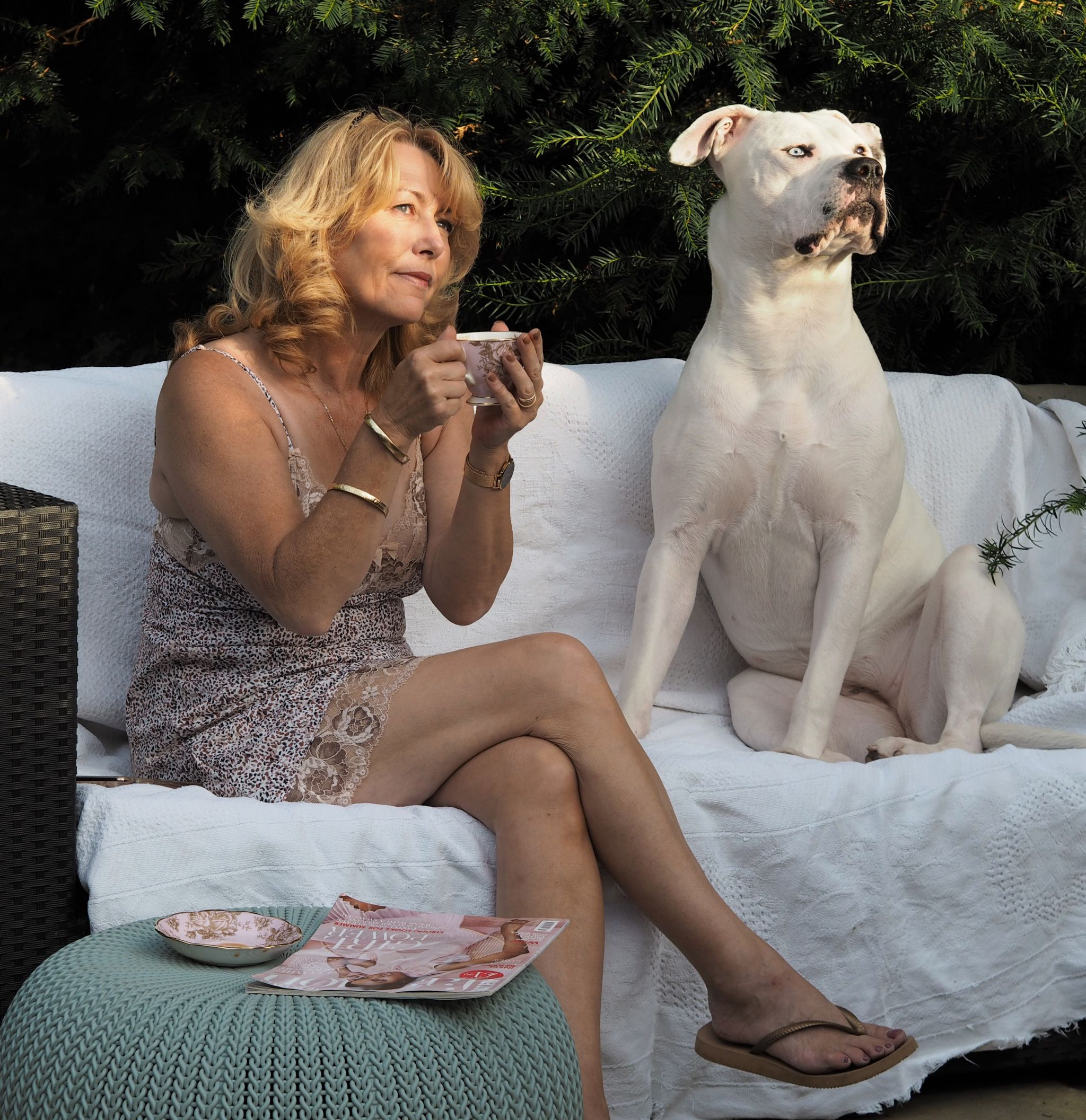 A petticoat is also great under a silk dress or even polyester, and I always find that if I'm wearing tights or stockings, they can create a static looking mess with your clothes just sticking to your legs! so they're handy for that too!
I have a couple of petticoats hanging in the wardrobe for these reasons and when I was asked to choose something from the Fantasie brand to share with you, this pretty one popped out at me. I love that it's light in colour, so it won't show under my lighter winter colours.
I would never have thought I'd be wearing this underwear so soon! Or as much!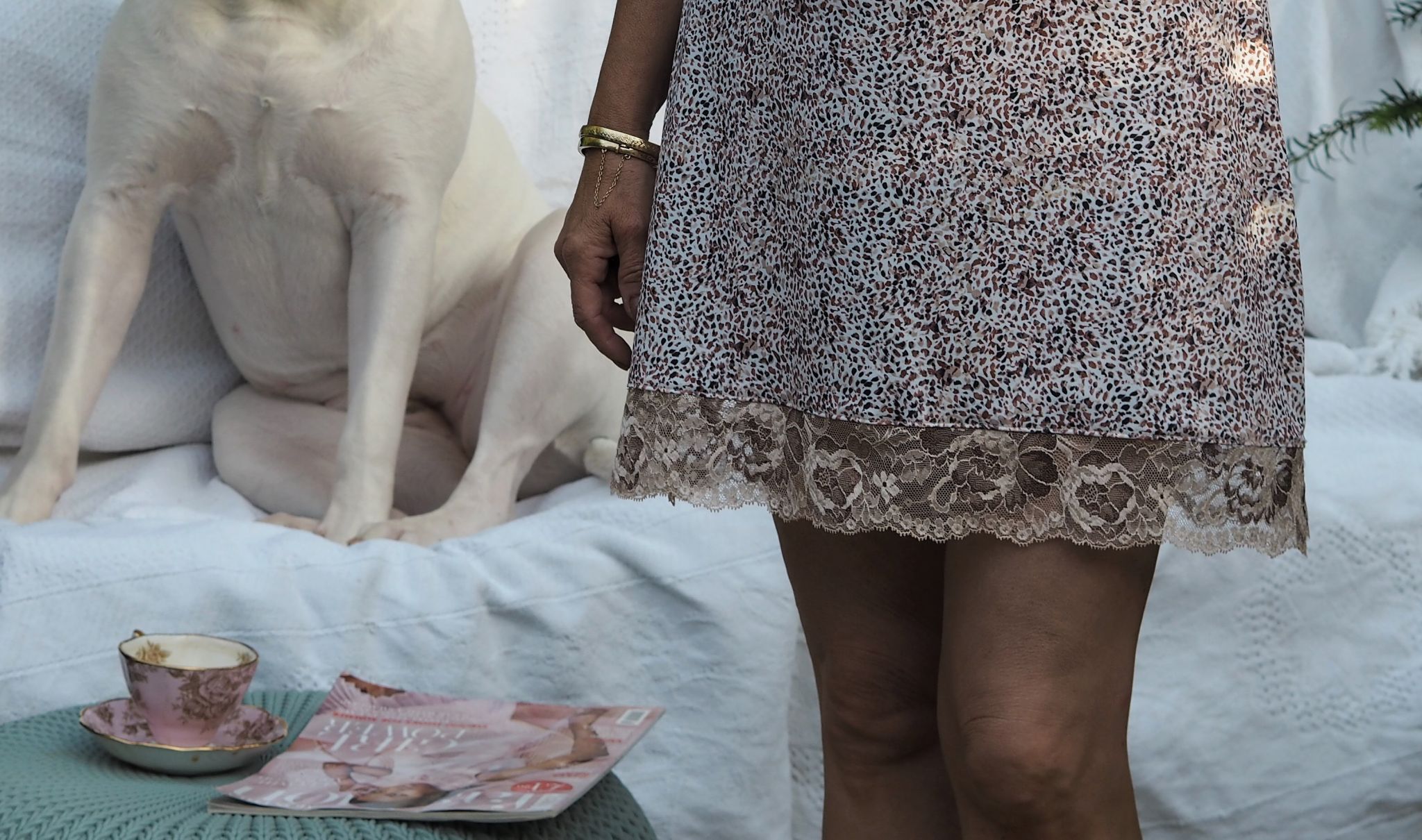 The print and the lace are so pretty and go so well together. The quality is excellent and the fit is very good. Comfort is key when buying underwear I think.
Underwear – Bra and Briefs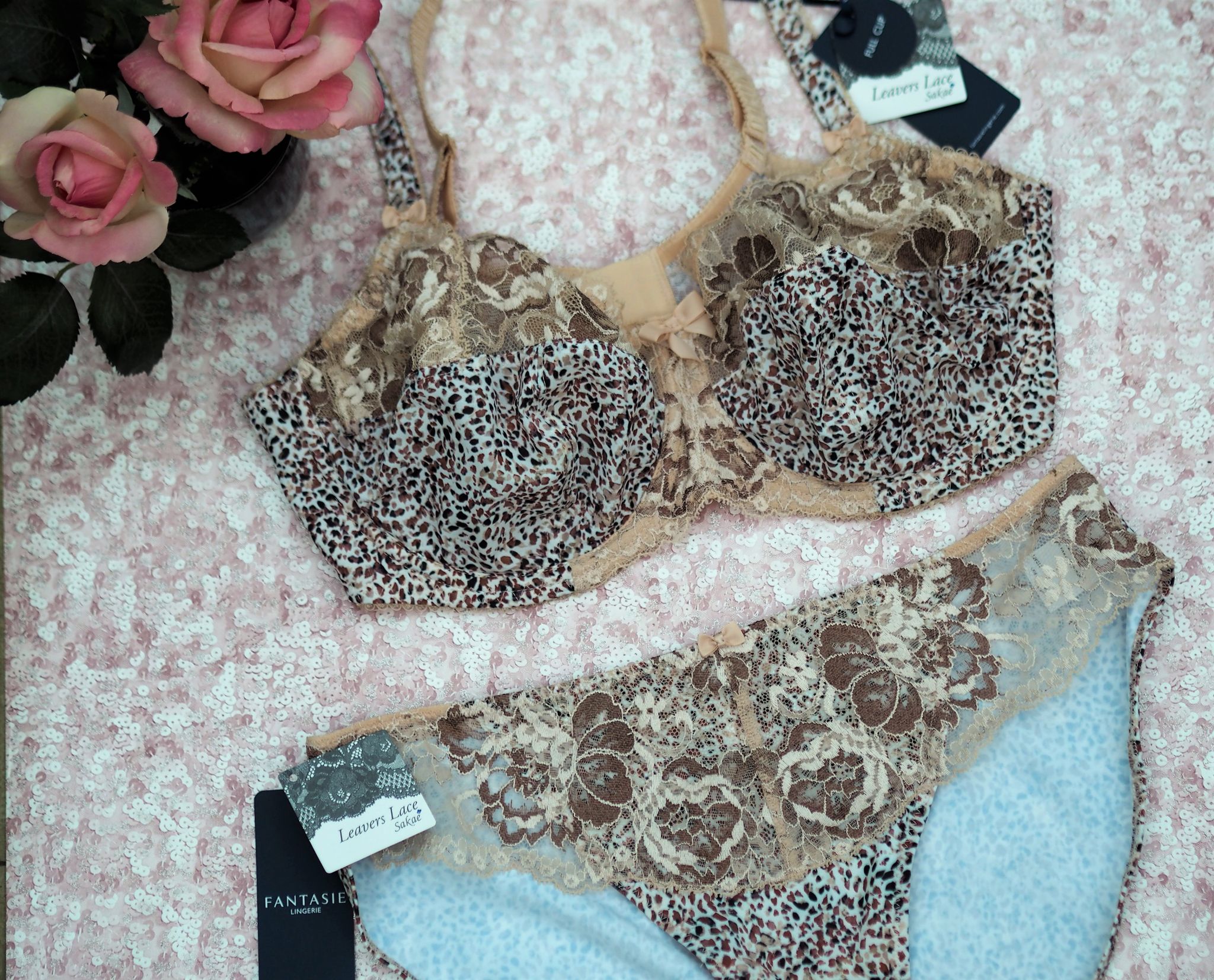 Here are the lovely matching Bra and Briefs to match the Chemise. Now, when it comes to choosing my Bra's I'm very fussy!
I get measured professionally once a year in case there are any changes. my size has come in at 34 DD for the last few years and when ordering this online, I did wonder if the size would be accurate. (don't worry! I'm not modelling this set for you!)
The size did turn out perfect. I'm told that so long as the cup size is good and the little piece in between the two cups is laying flat it's a good fit, and this does just that. It is a good fit and feels fantastic on. The Bra gives a great shape too.
I got a "woo hoo" from the other half too when trying this on! It really is beautiful on! I don't know what it is but I always feel that little bit more special knowing that I'm wearing lovely underwear. Do you feel the same?

Fantasie lingerie is available in more than 30 countries. You can click here to find a stockist. I know it's available in the UK in major department stores such as House Of Fraser – Debenhams – John Lewis and Figleaves
Thank you for stopping by!
Receive every post by clicking subscribe on the right-hand side.
You May have a friend that's interested in this? Please use the share buttons
Xo Laurie
Subscribe for the latest updates!