Remember when Boots launched the famous serum Protect And Perfect? It even made the national news it was that popular! Who doesn't want to keep wrinkles at bay for as long as possible?
I too was in the queue to buy and I loved it. It did what it said it was going to do and became a beauty staple of mine. if you asked me to name five top serums, Protect and Perfect would be one of them, right up there.
The reason I stopped using the serum was when the formula changed from original to advanced. This irritated my skin and I was gutted. Do bear in mind that I'm super sensitive in the skin department! I'm sure if you're a regular reader you will already know that, so don't let that put you off giving it a try if you haven't already.
Reviewing No 7 Line Correcting Booster Serum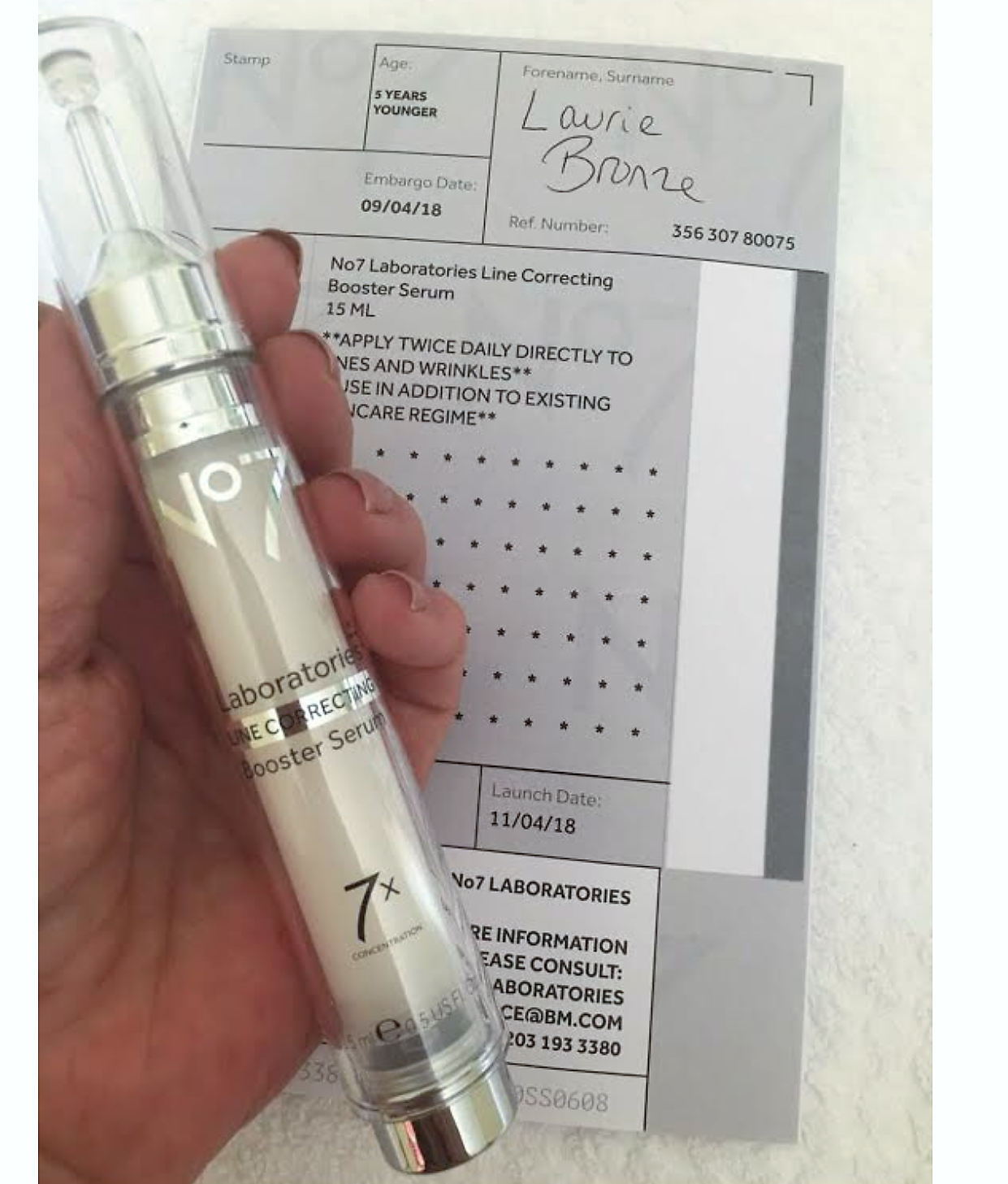 When Boots asked if I would like to trial the new Line correcting Booster Serum I jumped at the chance with fingers crossed. It does state on the box that it's suitable for sensitive skin.
I normally like to trial any beauty samples for a month to really get an idea of how they work on my skin and deliver results to my readers, but I've been using this serum for a mere two weeks and couldn't wait to tell you all about it
"Introducing New No7 Laboratories Line Correcting Booster Serum Clinically Proven To Reduce The Appearance Of Wrinkles By Up To 5 Years"
That's a big hefty promise! Here's what Boots has to say about the product
This clinically proven, targeted booster serum is our most concentrated line correcting serum. It's been designed to be applied directly to lines and wrinkles to deliver fast, visible results where you want them most.
7 x concentration = 7 x more Matrixyl 3000 Plus™ than our previous clinically proven serums.
Proven to visibly reduce the appearance of even the deepest, most stubborn lines and wrinkles.
In one week women saw a visible reduction in the appearance of lines and wrinkles on the forehead and around the eyes. After two weeks women saw visible improvements in six targeted wrinkle areas:
• Forehead
• Crow's feet
• Lips
• Between brows
• Under eyes
• Nasolabial folds
Women said this serum gave the best results they had seen and better results than they thought possible from skincare.
No7 Laboratories Line Correcting Booster Serum is suitable for sensitive skin and can also be used as a booster by mixing into your usual moisturiser, eye cream or foundation to supercharge them with line smoothing power.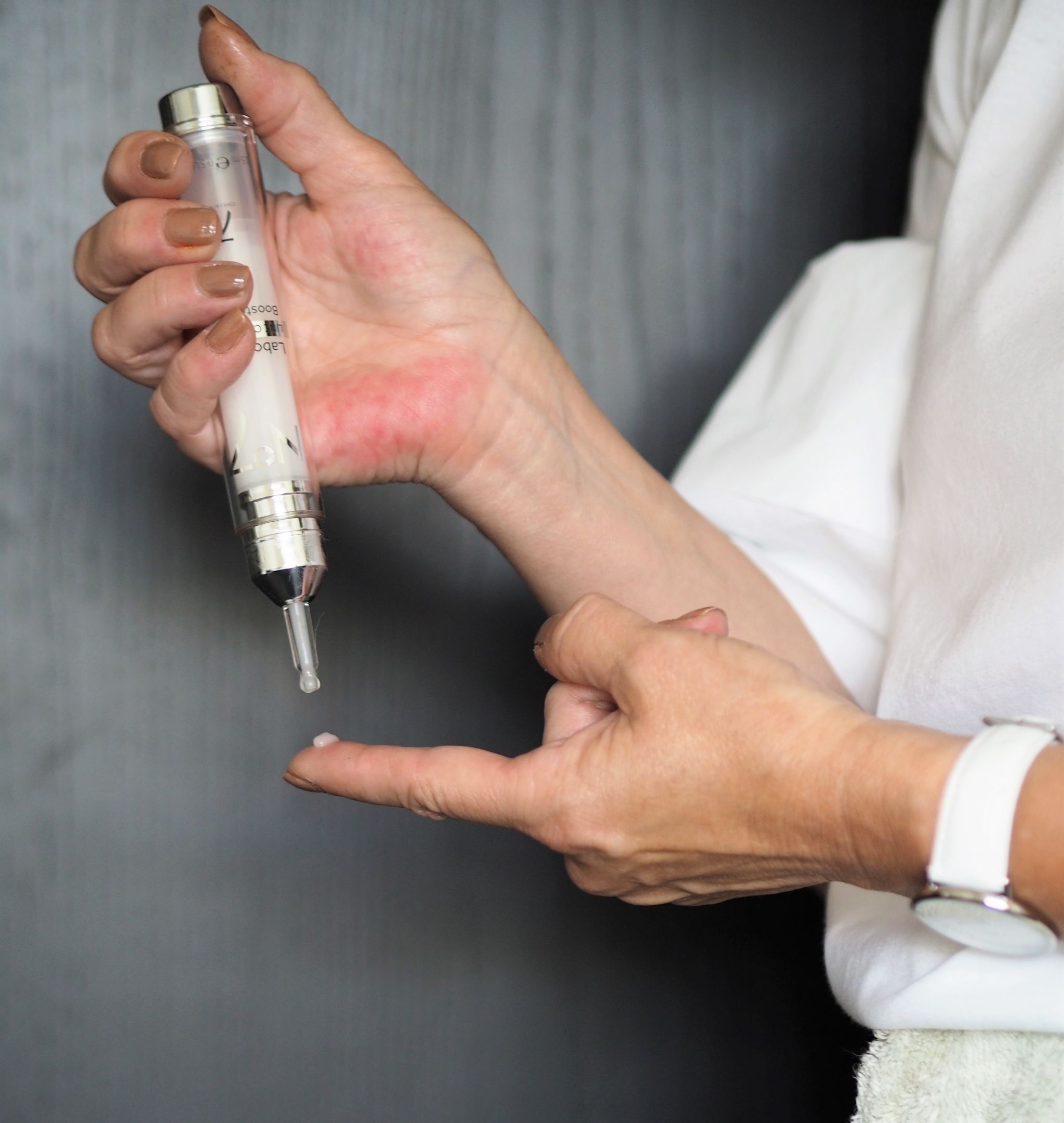 It does say to apply the serum at targeted wrinkles, but I used the serum all over except my eyes. I used it under the eye area though. I found three pumps from the syringe more than enough to do this. You can see how much three pumps looks like on my fingertip.
I noticed a visible difference in the second week!
No irritation! Hooray! My main concerns to target are the deep line between my eye's, my forehead, lip area and the deep line between my nose and cheeks. Please note this is not a lifting serum, it's just to target the wrinkles, although Boots do have the Lift and Illuminate range to target that. Or if you really want to treat yourself you might like to try This treatment
The results
Wow! is my reaction! It works! I can really notice the difference! I notice it mostly in the smile area, you know when you smile and all those little lines appear on your cheeks? Barely noticeable! The line between my brows is definitely less deep although still visible as are the lip lines, but I can really see how they are softened. My forehead lines are really reduced too.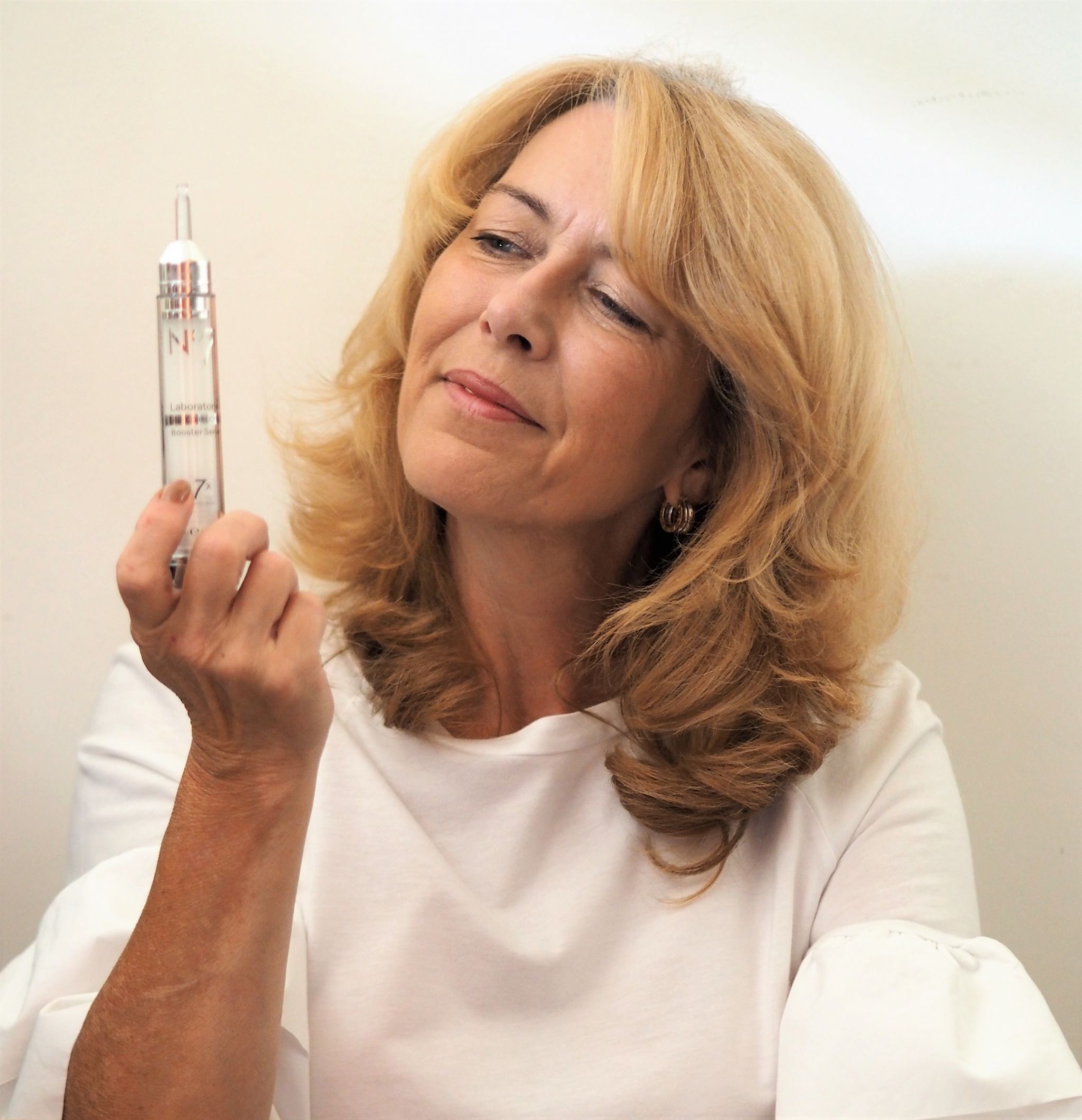 I've been using the serum Morning an night and like I said three pumps is what I've found is enough to cover all the areas I wanted to target.
The serum takes around five minutes to sink right in, so I apply my daily moisturizer after that. I've not used a night cream with the serum. I wanted it to work all by itself as this is the time our skin is doing all its work, renewing etc and my skin has not felt at all dry.
That is the only thing I can say that is a negative to this serum is the amount of time it takes to sink in. Not much of a minus considering the good results.
Give it a try!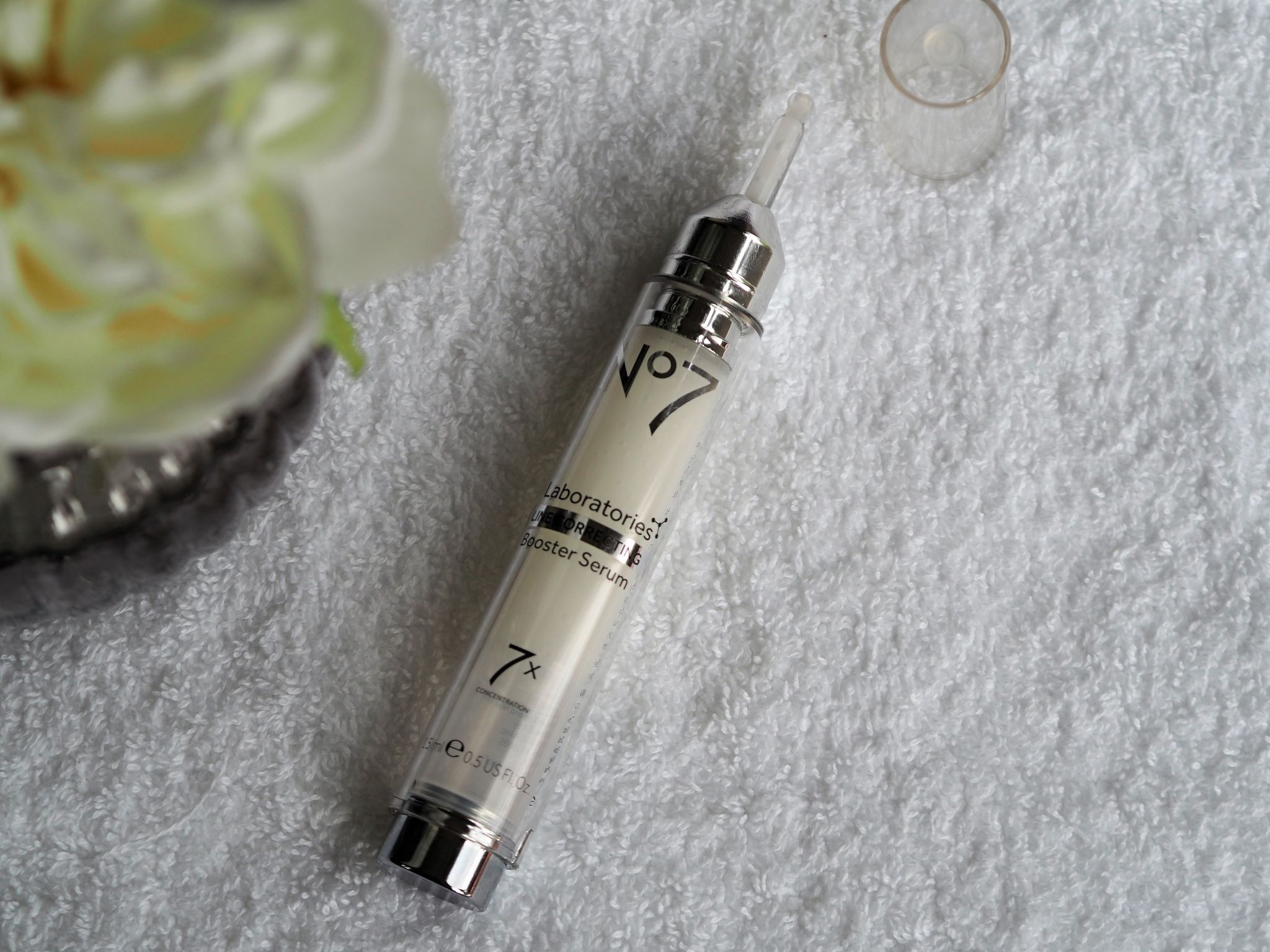 My view on this Line correcting booster serum? Go and give it a try! I won't be without this serum now. After just two weeks I want to say it's fantastic and the results are pretty remarkable.
Thank you to Boots for introducing me to this little miracle worker. There's 3 for 2 on at Boots at the moment too. Bonus!
Boots Line Correcting Serum Co/ Boots
Thank you for stopping by!
Receive every post by clicking subscribe on the right-hand side.
You May have a friend that's interested in this? Please use the share buttons
Xo Laurie
Subscribe for the latest updates!