I am a true carbon copy of my mother. Every health issue that she had I have gradually acquired through the years. Mum had an irregular heartbeat and it used to miss a beat every two beats! I too have an irregular heartbeat although my little ticker doesn't miss a beat.
We both suffered from palpitations too. Mine started at sixteen and both our blood pressures bordered on the low side. As mum reached her very late years, high blood pressure ensued and lots of mini-strokes happened. This led to a pace-maker being fitted due to the irregular heartbeat too.
In my fifties, my blood pressure is still really good. Spot on, not bordering on low anymore but I just know I will follow in mum's footsteps. When an email dropped into my box about the Braun ActivScan I jumped at the chance to review this up to date blood pressure monitor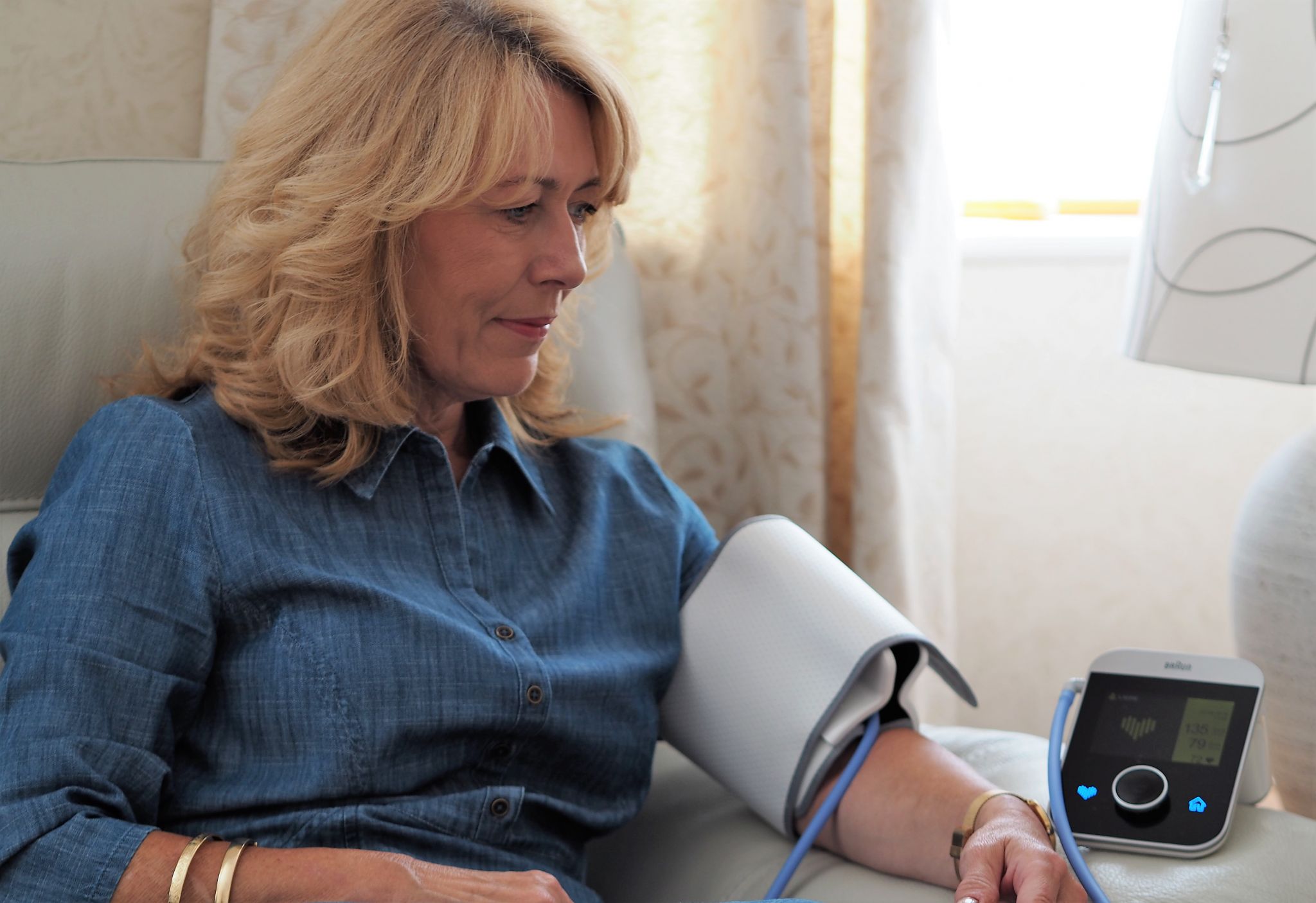 Keeping an eye on that blood pressure!
The Braun ActiveScan 9 blood pressure monitor really is a useful piece of kit. It links to your smartphone too. When I received the monitor I took it to my local chemist to make sure it was accurate and it was spot on. I started to monitor my blood pressure at the same or near same time of day as suggested and so far all is good. I'm in the Green section!
Green – Normal
Yellow – Mild hypertension
Orange – Moderate hypertension
Red – Severe hypertension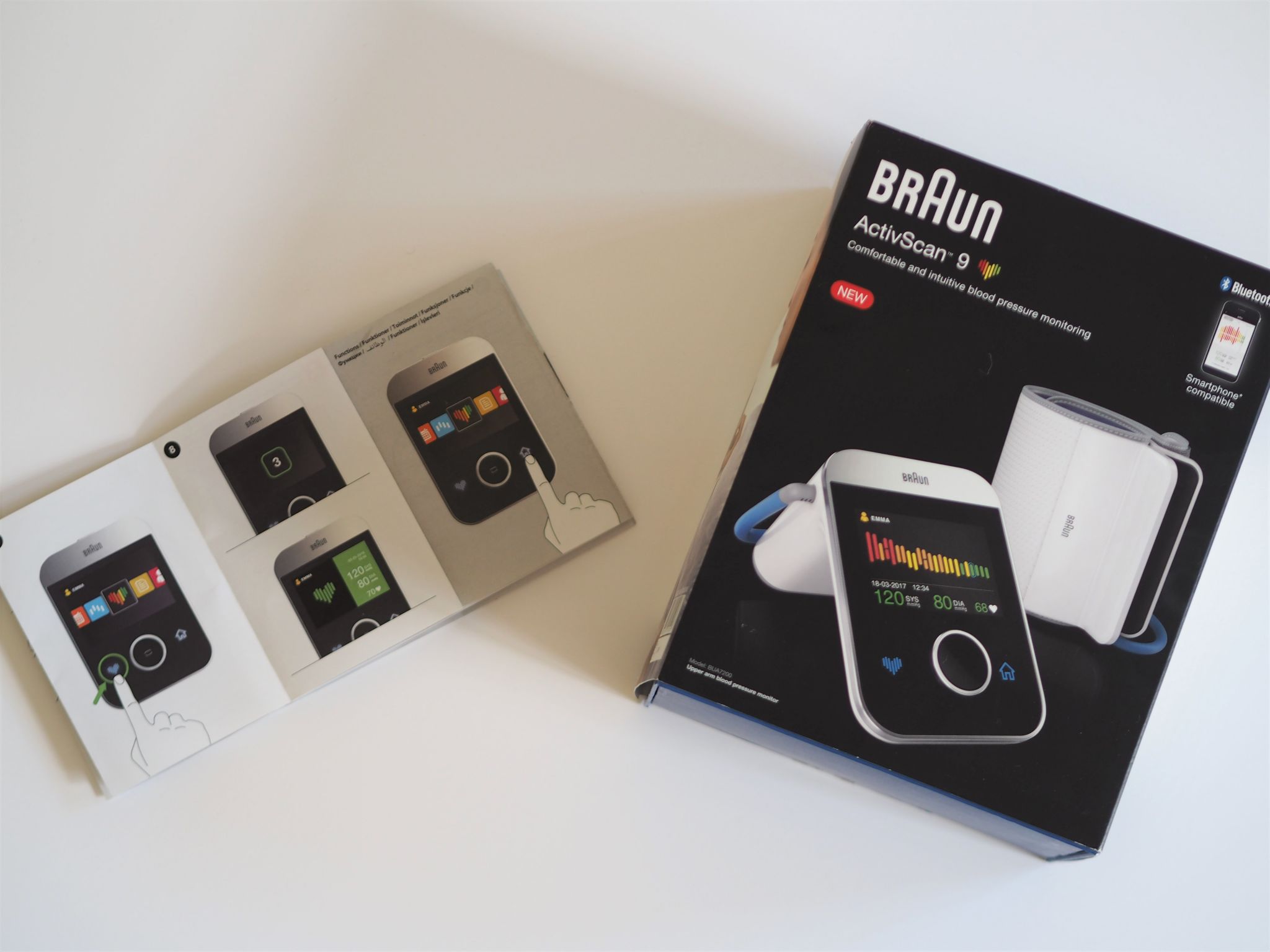 Here's what Braun has to say about the ActivScan 9
The ActivScan™ 9 is a comfortable and intuitive blood pressure monitor. It measures and stores your blood pressure, which you can access through the dynamic user interface. Data is displayed directly on the monitor in a simple way, creating an evolving snapshot of your heart's health.
Once it has read your blood pressure it colour-codes your results, from green to red so you can interpret your heart's health at a single glance.
The ActivScan™ 9 monitor displays all your blood pressure data simply and elegantly using charts and graphs. This way, you can get a single reading at a glance but then, with just a few clicks, see the bigger picture of your heart's health over time. The monitor is fully compatible with smartphone devices via the Braun Healthy Heart app, which lets you access your data anytime, anywhere and enter lifestyle data to create a complete picture of your health and lifestyle.
Our custom-made, pinch-to-open cuff fits easily around your upper arm and uses soft inflate technology. This provides gentle measurement, enabling you to discover your blood pressure comfortably.
The dynamic user interface is simple and intuitive to use and the full-colour display is controlled by an easy navigation wheel and soft touch buttons.
So at the touch of a button, from the comfort of your home, you can review your blood pressure as it changes over the day, the week or the month. Want to see the average for last week? No problem. Want to compare it to last month? Couldn't be simpler.
There is also a mini version of this blood pressure monitor available here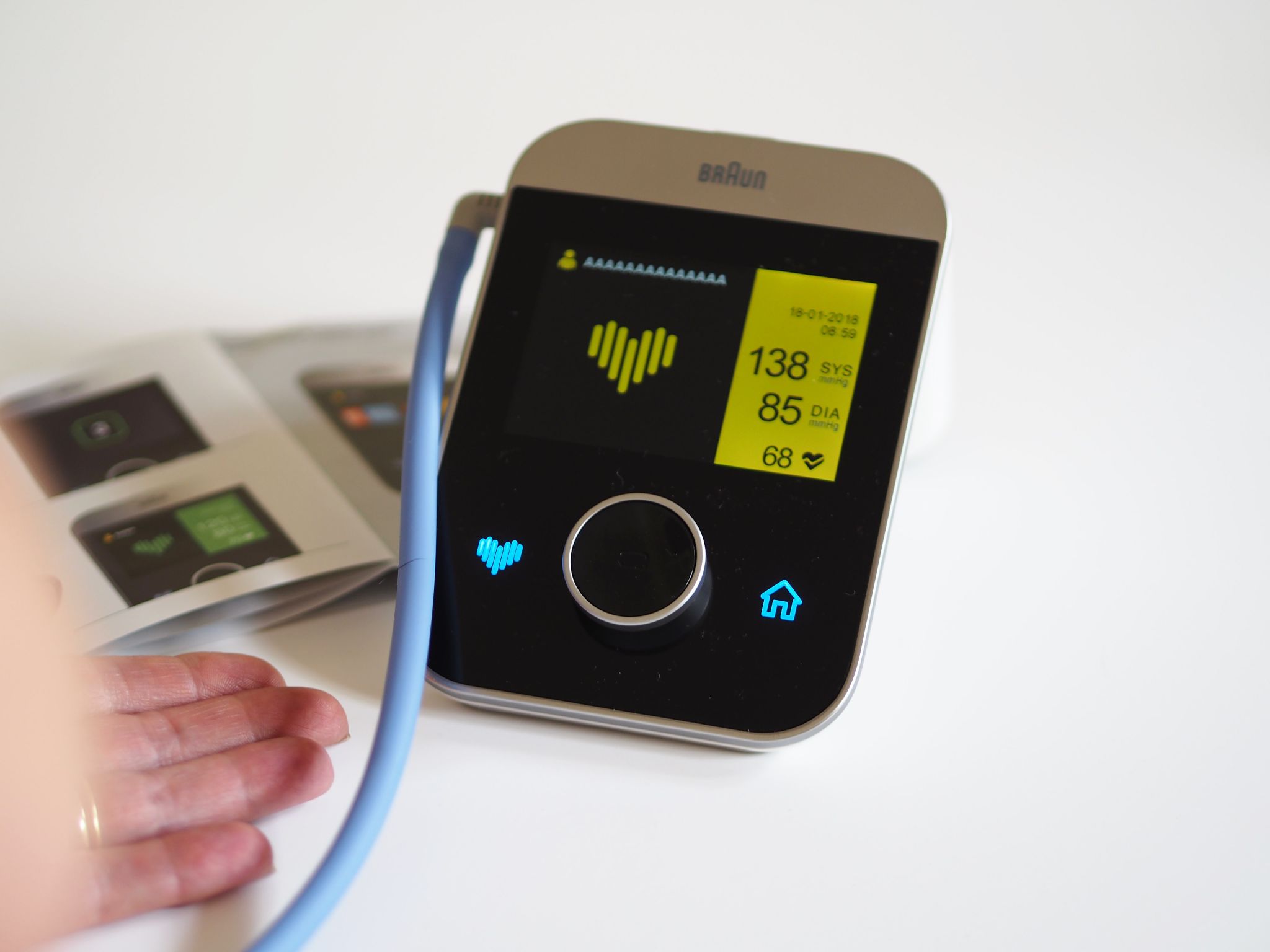 I like the fact that the whole family can keep a record of their blood pressure too
I've been sharing this blood pressure monitor with all the family too! Keen to show off my impressive new techno gadget. Techno? Don't let that word put you off this blood pressure monitor is really easy to use. If I can work it out anyone can!
It's really easy to use and it's very simple to understand. My aunt visited and was interested when I showed her the monitor. My aunt already has high blood pressure and takes medication for it. Her blood pressure was lit up in Orange. We used the monitor three times over a period of time and it stated Orange each time, So a trip to the doctors for her to get checked is in order. You see? It's really handy. Her meds may need changing.
Here's a short video of how the blood pressure monitor works
Do you have blood pressure? Or maybe someone in your family? I think it's important to have something like this to keep a check on your or your families health.
You can find the Braun ActivScan available at Boots
Thank you to Braun for sending me this blood pressure monitor. This is a sponsored post and all my thoughts about the monitor are true. Very impressed.
Thank you for stopping by!
Receive every post by clicking subscribe on the right-hand side.
You May have a friend that's interested in this? Please use the share buttons
Xo Laurie
Subscribe for the latest updates!