A girl can never have too many accessories right? Watches are so on trend right now especially the large faced ones. Good for me! I don't need my glasses to see it!
I was approached by Nordgreen, a Danish watch company that provides sleek watches in gold or silver for men and women and what caught my eye was the coloured leather straps. I have a gold watch and a silver but it's nice to have different coloured straps to pair with your outfits I think.
The Silver Native with White leather strap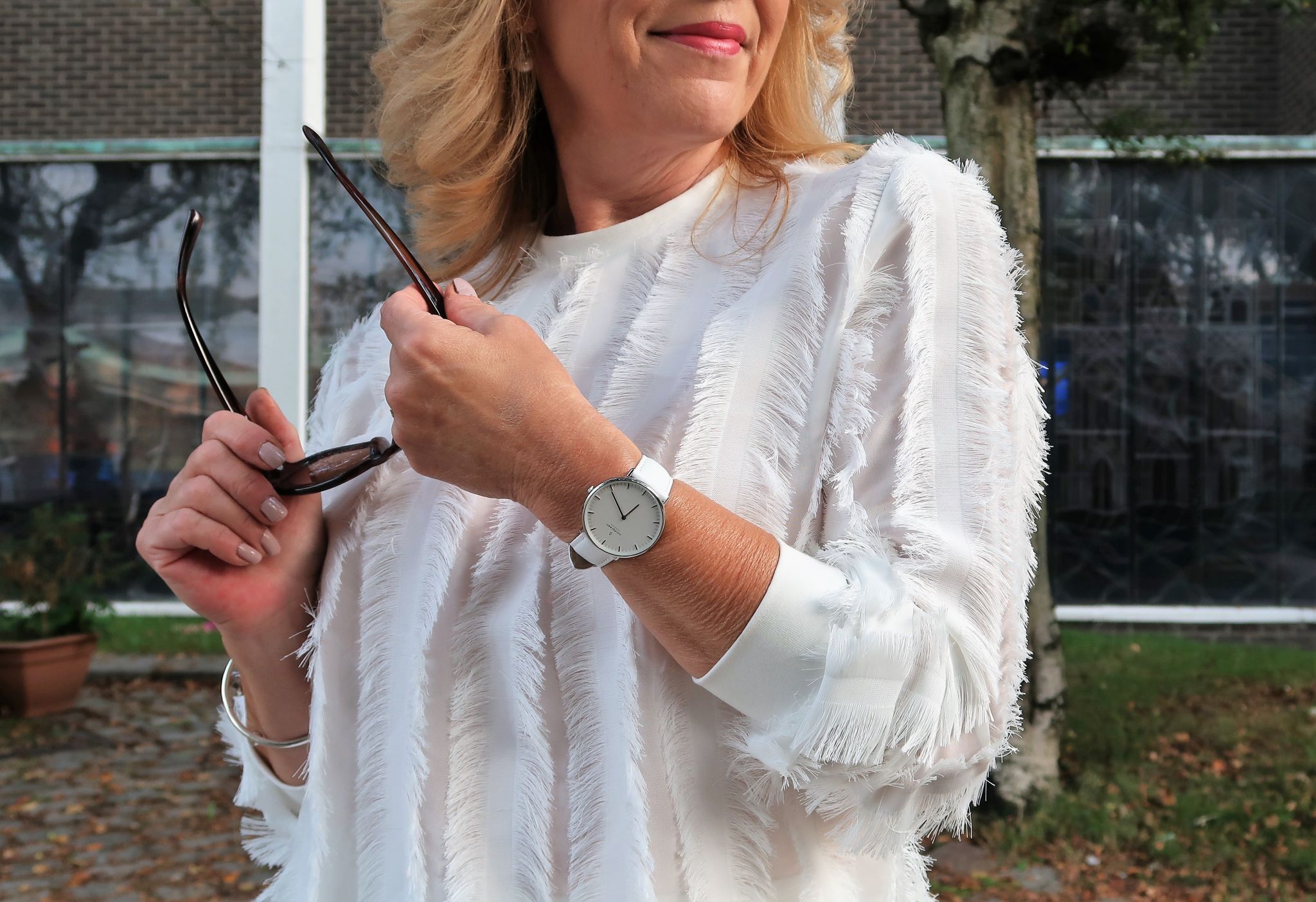 I've chosen the Silver native with a White leather strap and I can change that for a silver mesh strap or any of the leather coloured straps available later. I also have the Native in Rose Gold with a Tan leather strap or a mesh Rose Gold one. Tan accessories are my go to, so I know that will be worn a lot!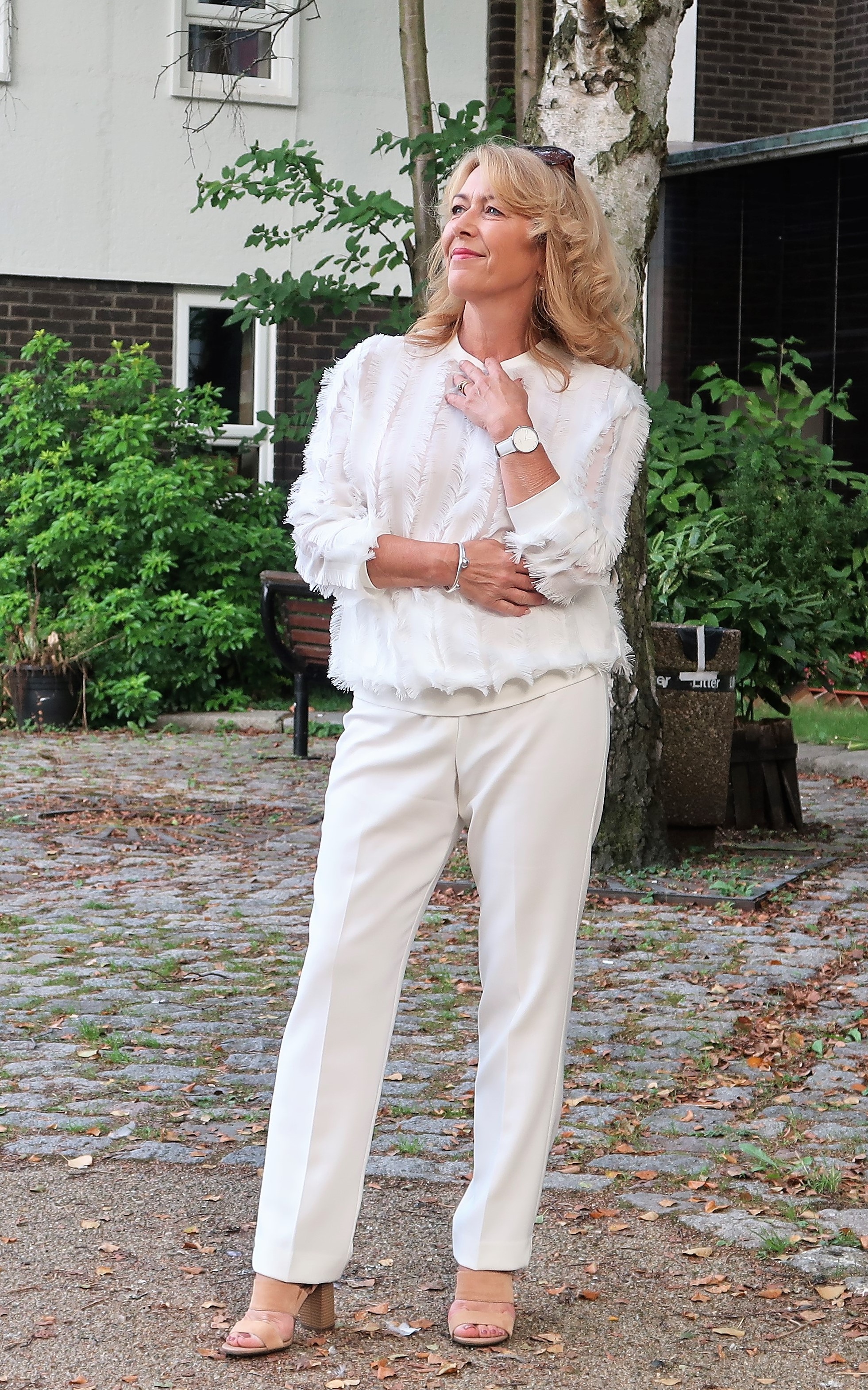 It's a total White out ensemble for this post! Off to a White party (and it's about to rain!) imagine those lovely puddle splashes up the back of these trousers! And whilst I'm on the subject of these trousers, I love them! These are from Eastex and I'm pleased to hear that the brand has been saved from disappearing from the high street. These trousers are currently on sale here at such a bargain price and available in all sizes. Great for evening wear or I will be adding a large cosy jumper with them later in the year. (when it's not raining of course!)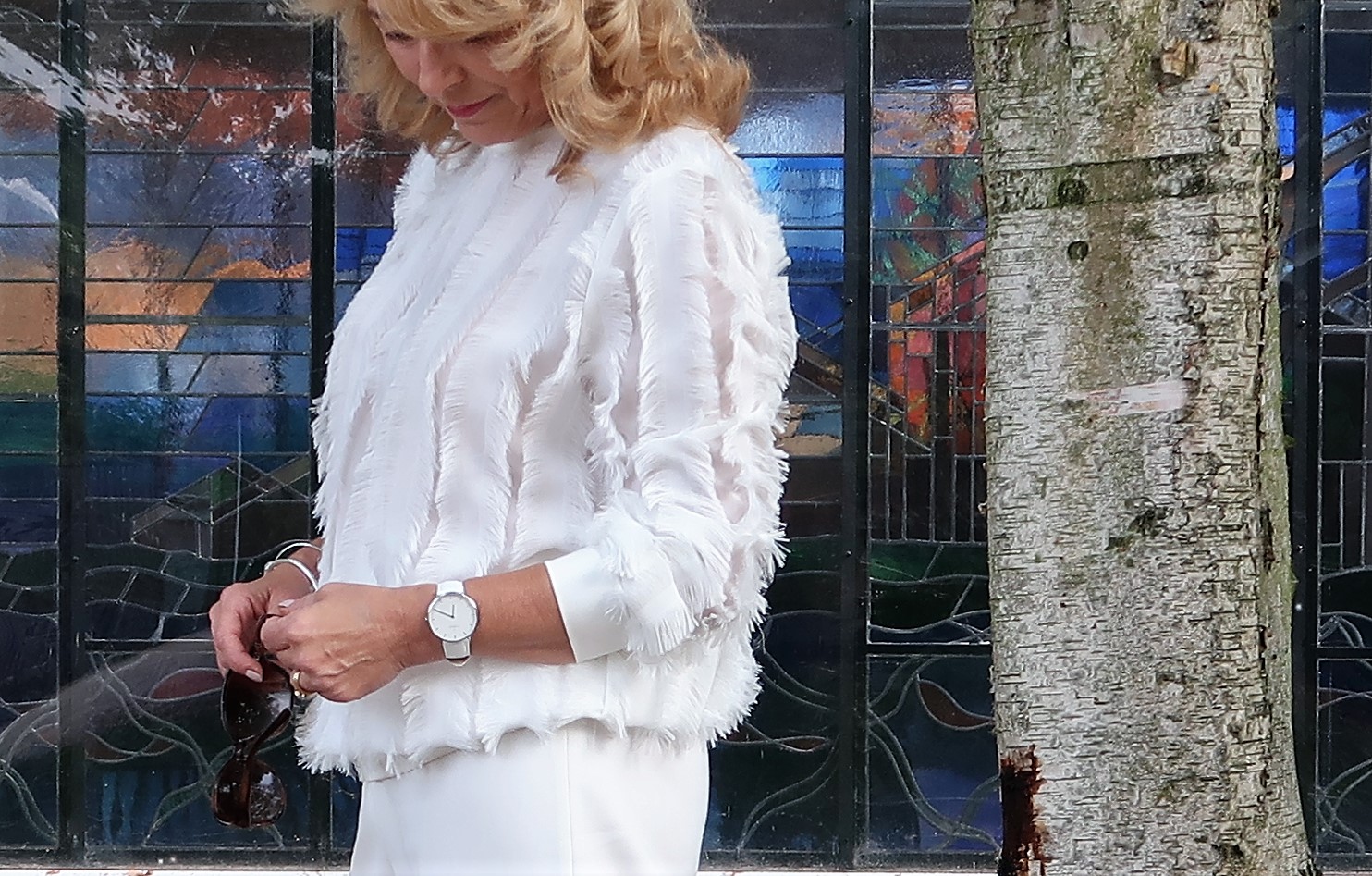 The watch has kept good time. I did wonder about the quality v the price but I can say I'm really happy with it. The Danes are famed for their quality aren't they? Not overly bulky I like how slim the watch is and sits nicely on my wrist.
The interchangeable straps come in different widths too. And all the watches are sizable. That's what I like about the mesh straps. My wrists are quite small and the mesh straps will size down to nothing. My daughter has really large wrists and they fit her too.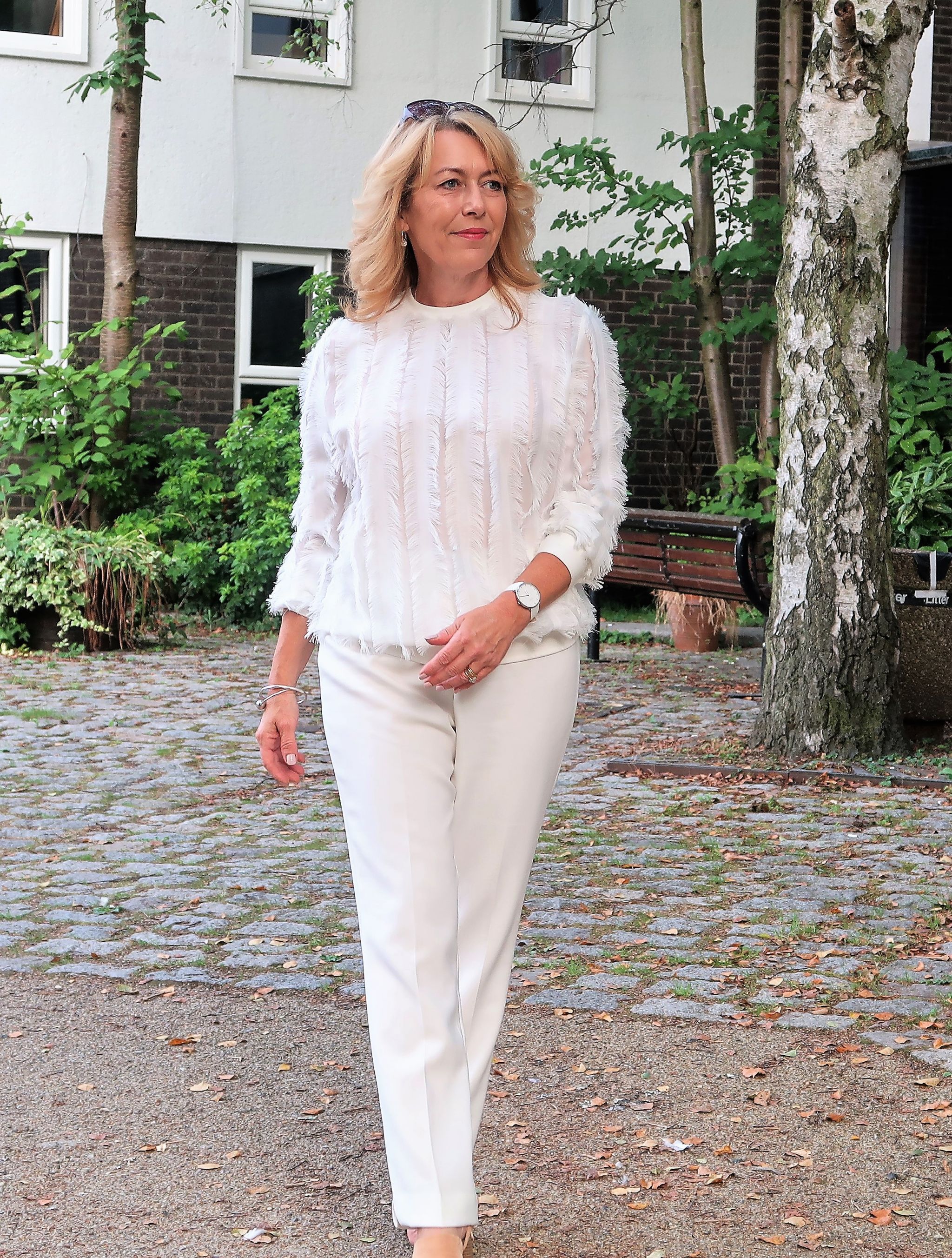 The top is from choice stores. A clothing shop that sells items from next and other well-known brands. This had sample written on the label for Next and I fell in love with it as soon as I clapped eyes on it. I wonder if they will release it online?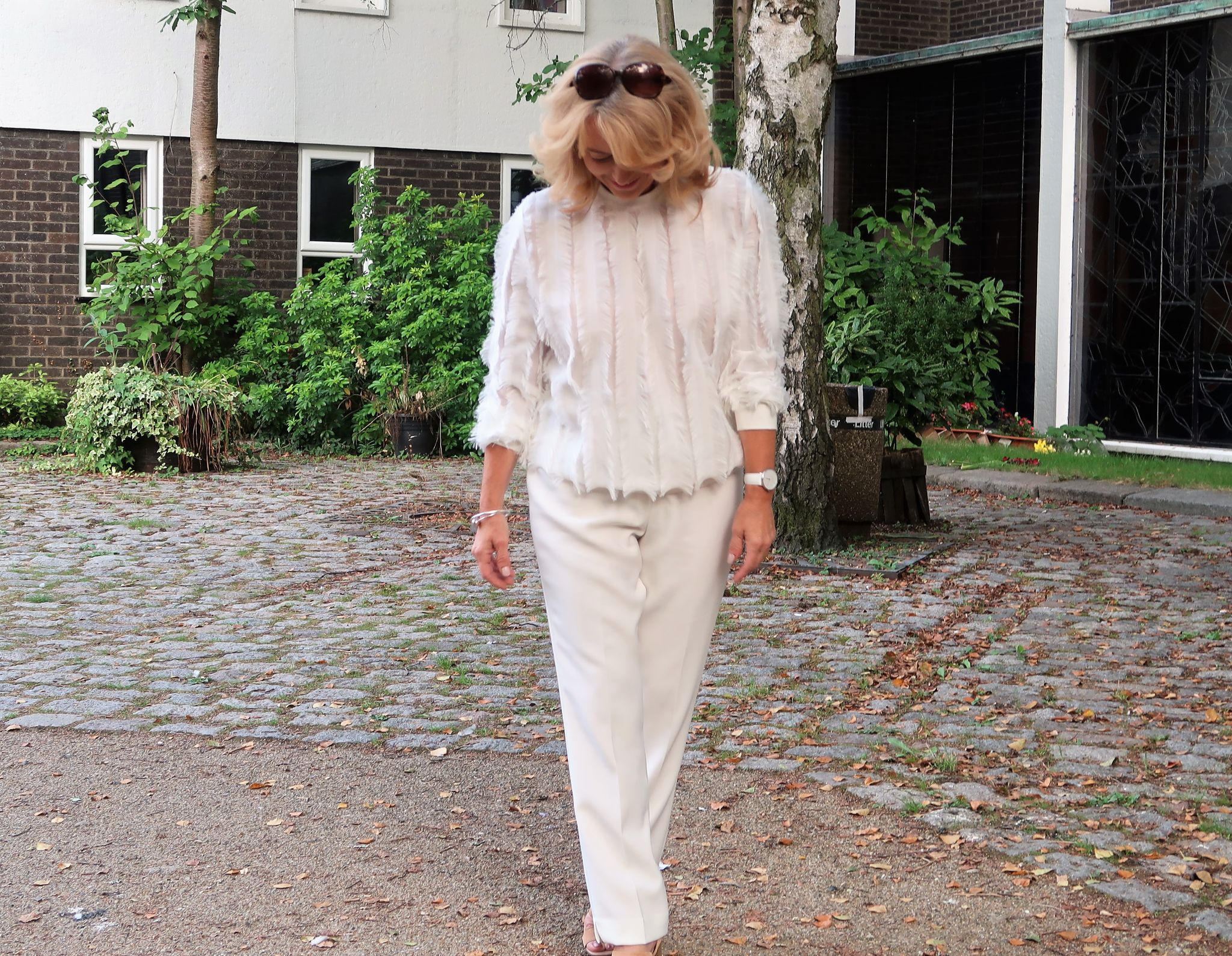 What do you think about the all White look? I feel like I'm sticking out like a sore thumb! It will be ok when I get to my all White gathering I guess?
There's a 10% discount code for you at the bottom of the post!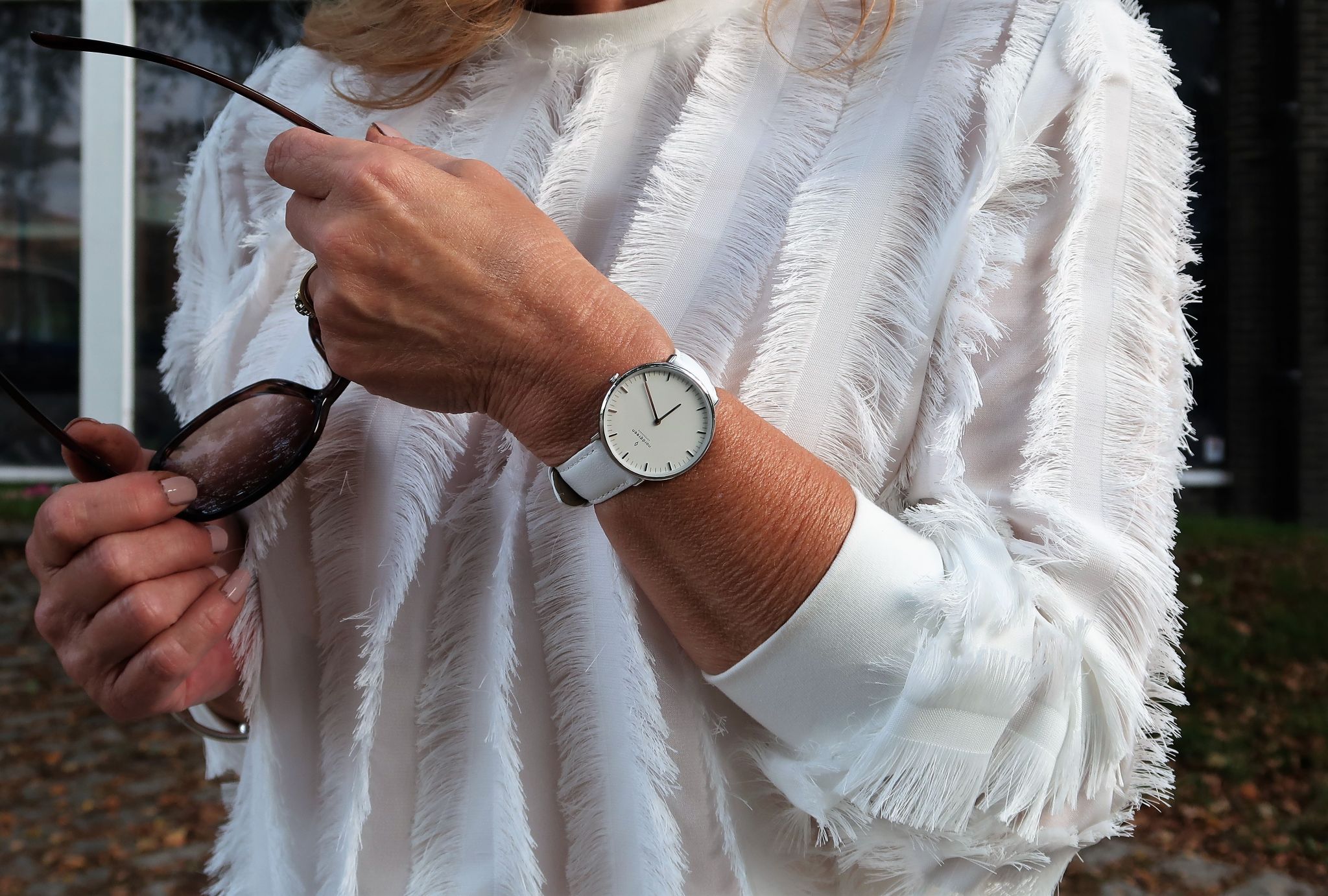 10% discount code  use – VANITYANDME
Native Silver with White leather strap Co/Nordgreen
Thank you for stopping by!
Receive every post by clicking subscribe on the right-hand side.
You May have a friend that's interested in this? Please use the share buttons
Xo Laurie