I do love spending time in lovely locations, I love to look around old stately places steeped in history, plus these places always offer a nice backdrop for some fashion shots.
I was very fortunate to have an email drop about a location that's been featured in most of the national newspapers and on the BBC! Dancers Hill House is a gorgeous vast property with amazing grounds. Would you like to own it? But you would need a live-in housekeeper if you did for sure!
Dancers Hill House a grade 11 listed property built in 1760 and is currently being raffled off to a winner for the small sum of £12.50!!
I was asked if I would like to spend the day there and take some photos and let my readers know about this opportunity. So I got some clothes together that I wanted to shoot and off we went! I was looking forward to a nose around!
I'm staging this post in two parts because there's a lot to tell and there was more involved that I want to share with you. So in this post, I will show you around this beautiful place and share with you my new found vintage item that belonged to mother.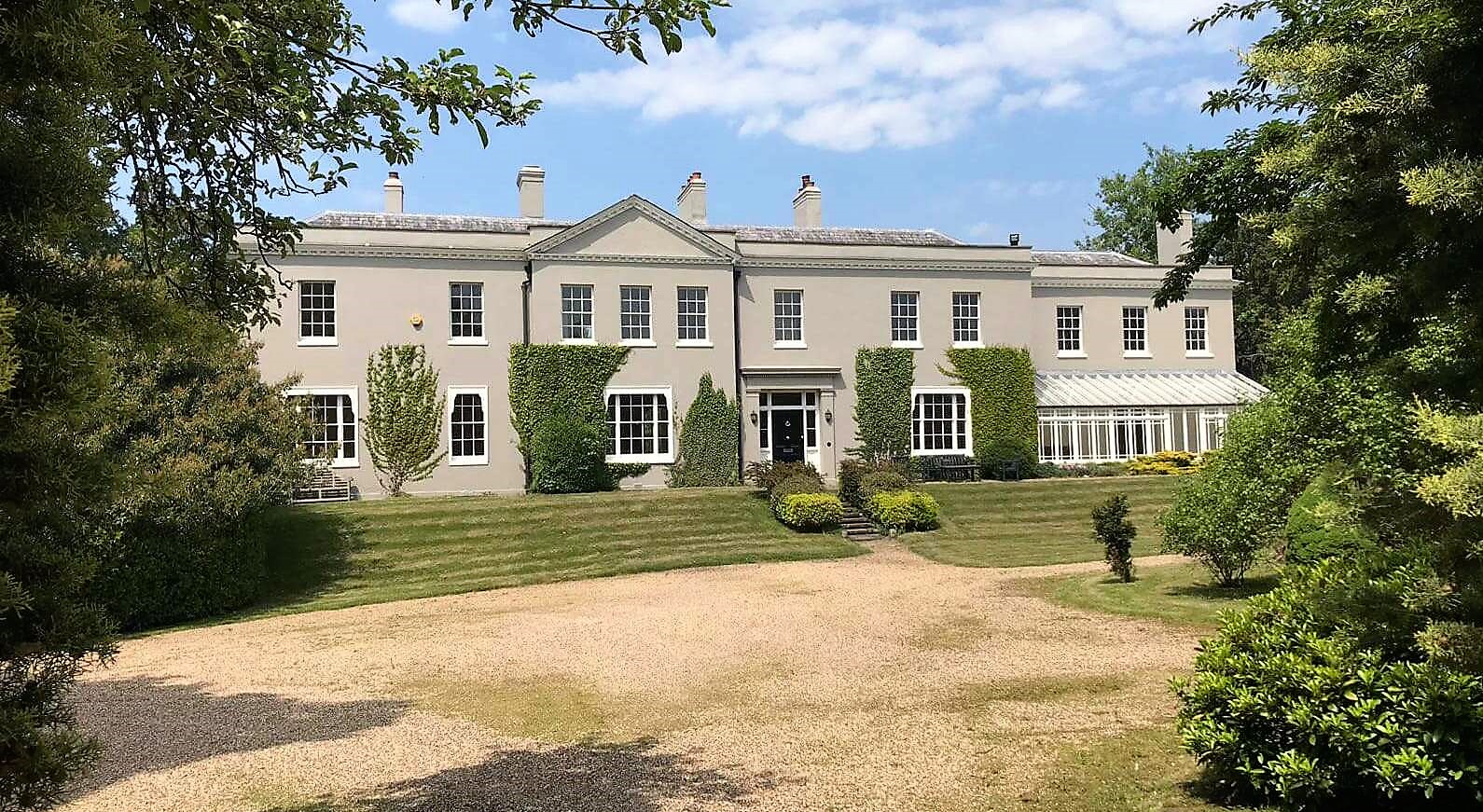 So this is it! Beautiful eh? I sat on the outside bench taking it all in, wondering what on earth I would do with something as vast as this. It would make a great business venture of some sort. There's a big lake full of fish too! You can find out everything you need to know and how to apply for your raffle ticket here. What would you do with a place like this?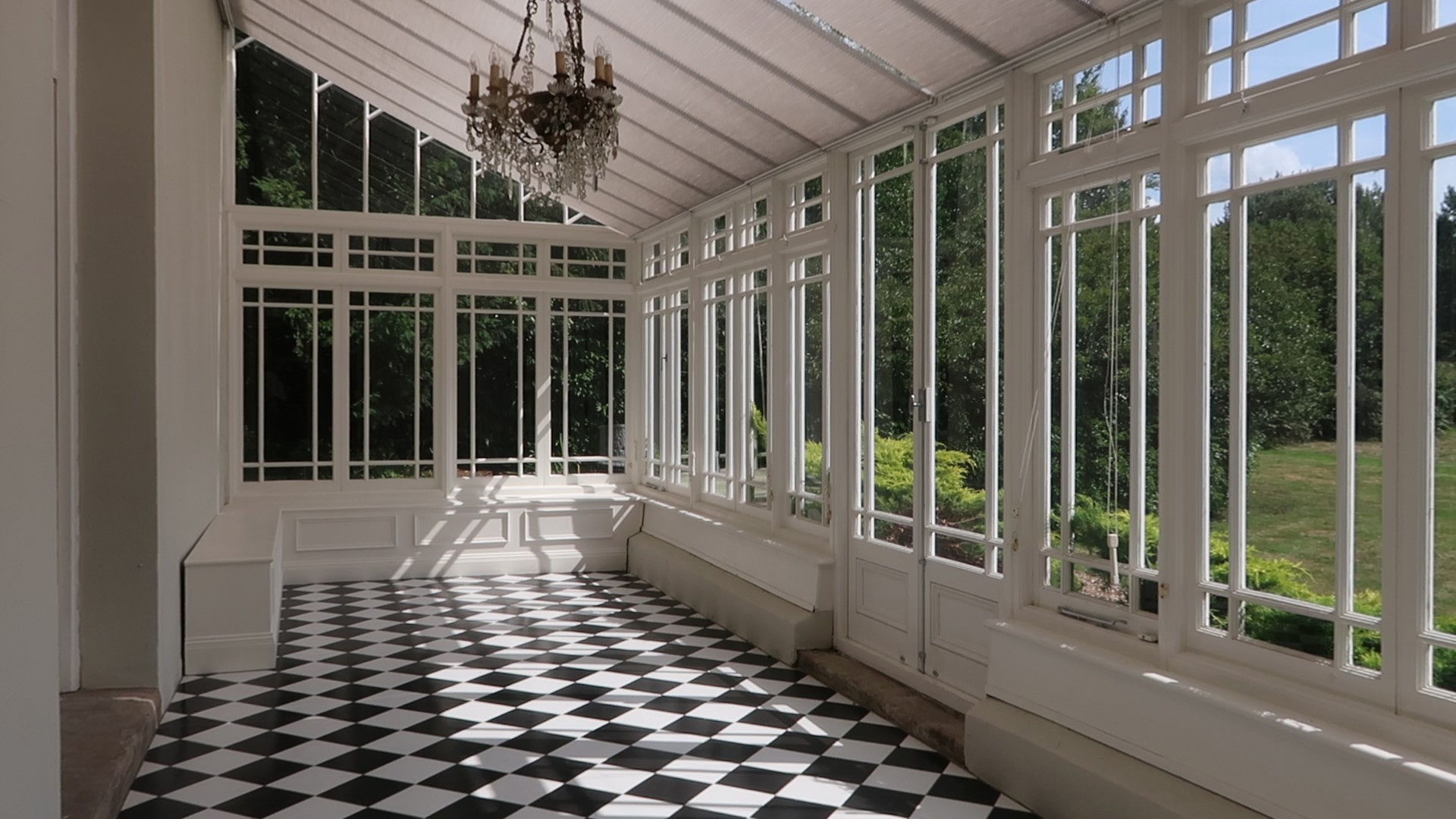 This was one of my favourite spots in the house. The conservatory was just so grand and looked out over the grounds of the house.
What would you do if you owned a place like this?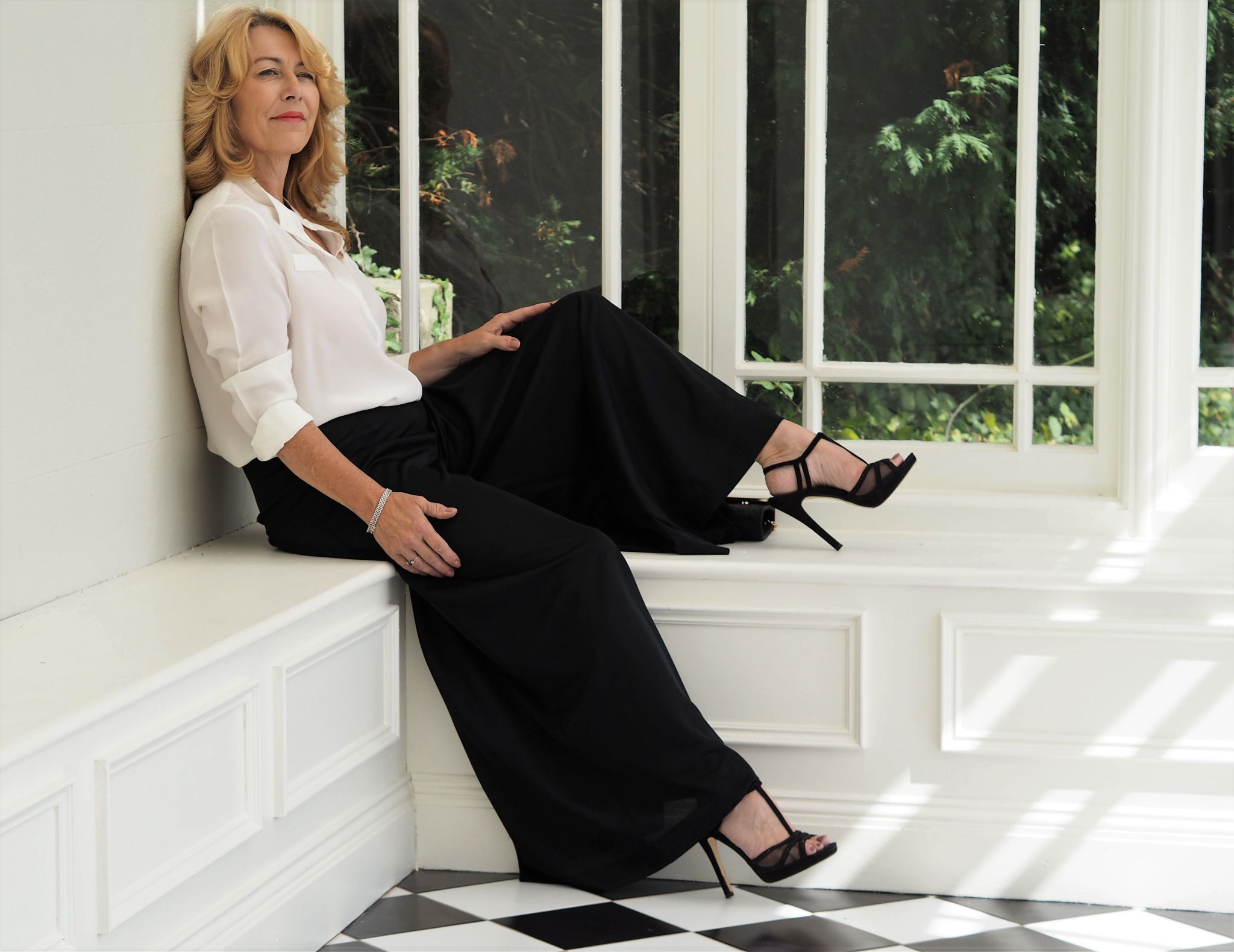 I've chosen a sophisticated spot to showcase mothers flared trousers from the 70's The bottoms are so wide they look just like a skirt when I'm standing still. They are like new and you could most probably find a similar pair in any shop today.
As soon as I found these it was like finding treasure. A perfect fit and the right length! I don't know why I never come across them before or she hadn't spoken about them.
I paired the trousers with a simple silk shirt and a black evening bag. Just look at that view! You would definitely need a sit on lawn mower!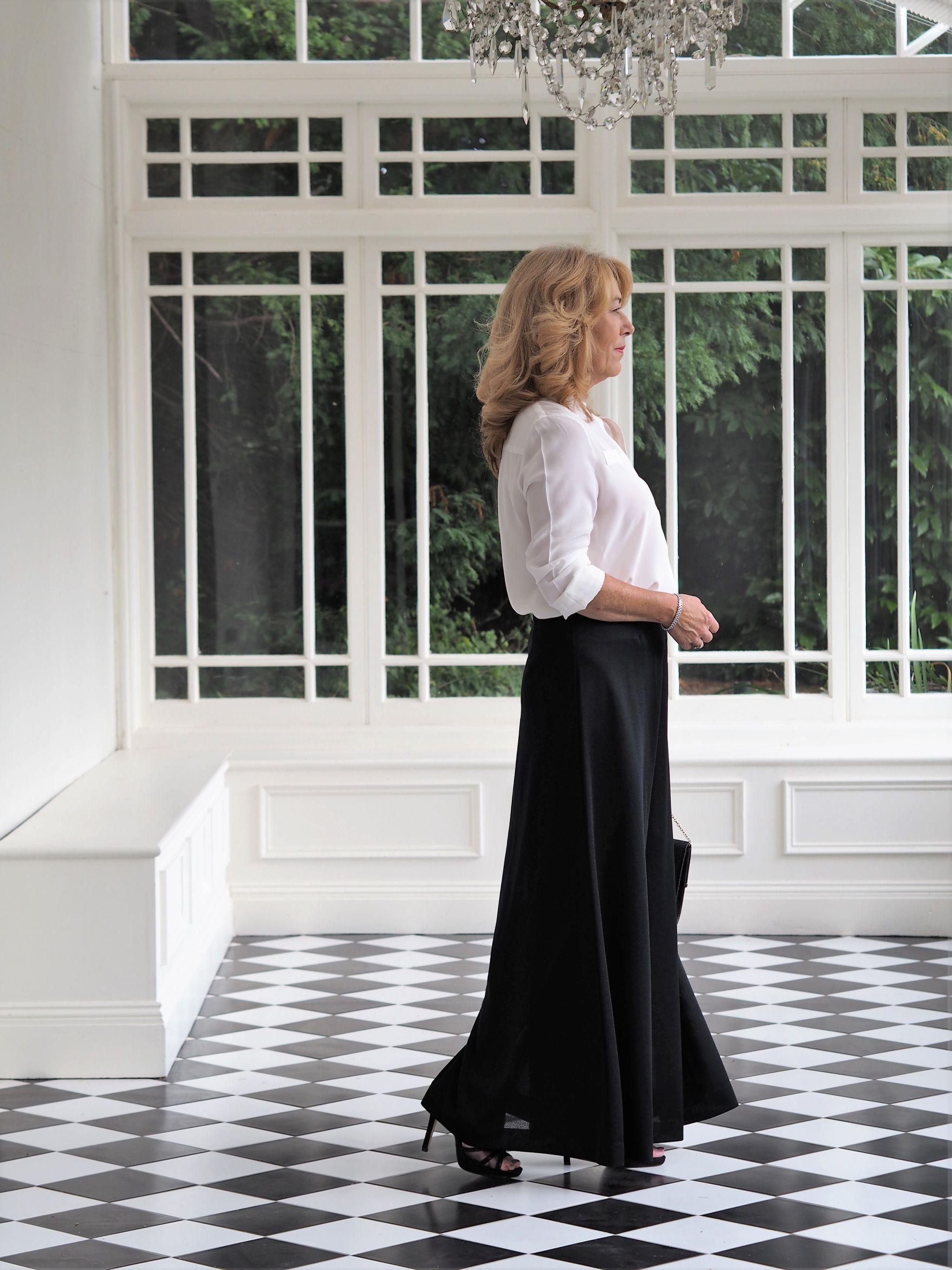 Perfect for a special occasion, I will treasure these trousers. It's almost like mum hid them for me to find!
Take a look at the house!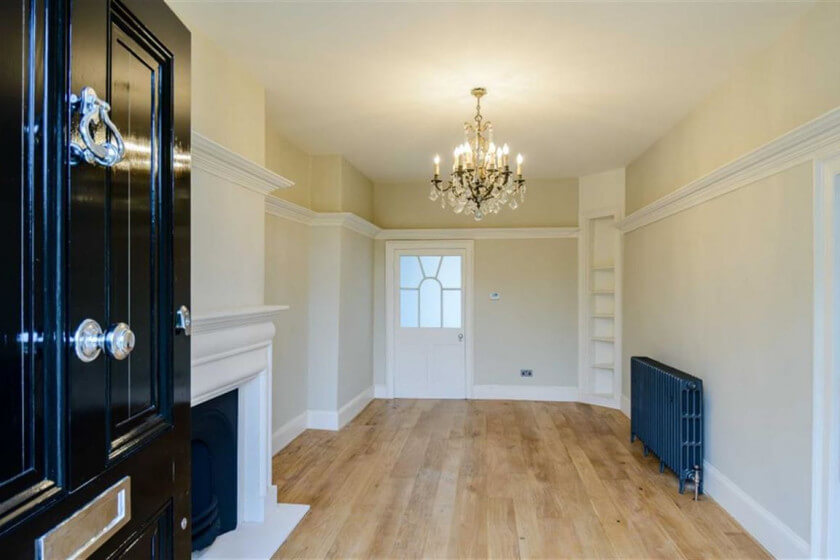 This hallway is around the same size as my tiny London flats living room! hat a grand entrance!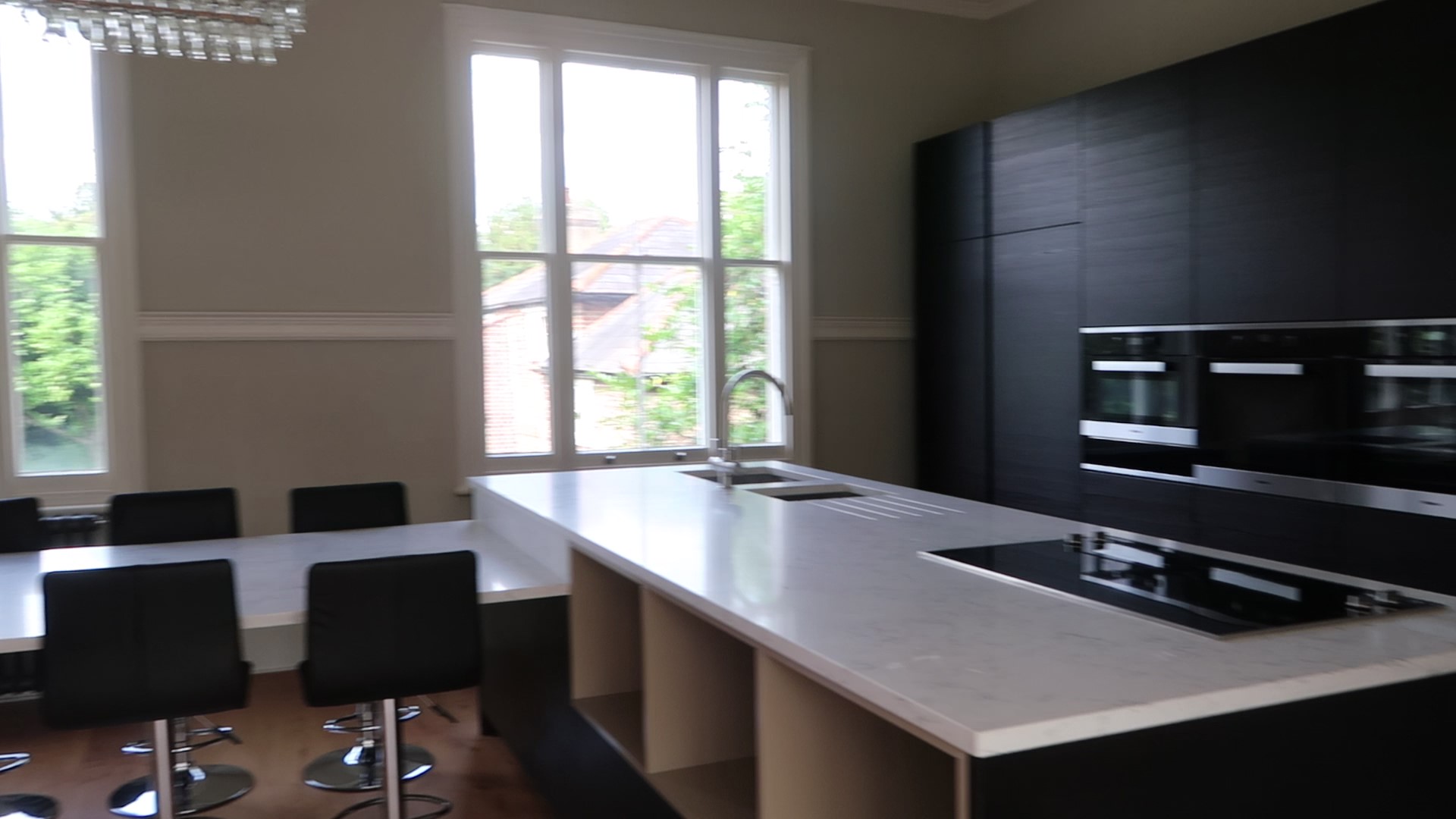 The kitchen is huge and very up to date, open plan into another reception area. It was all so dreamy! I think I Counted at least another four rooms this size. They were all empty with huge fireplaces in them.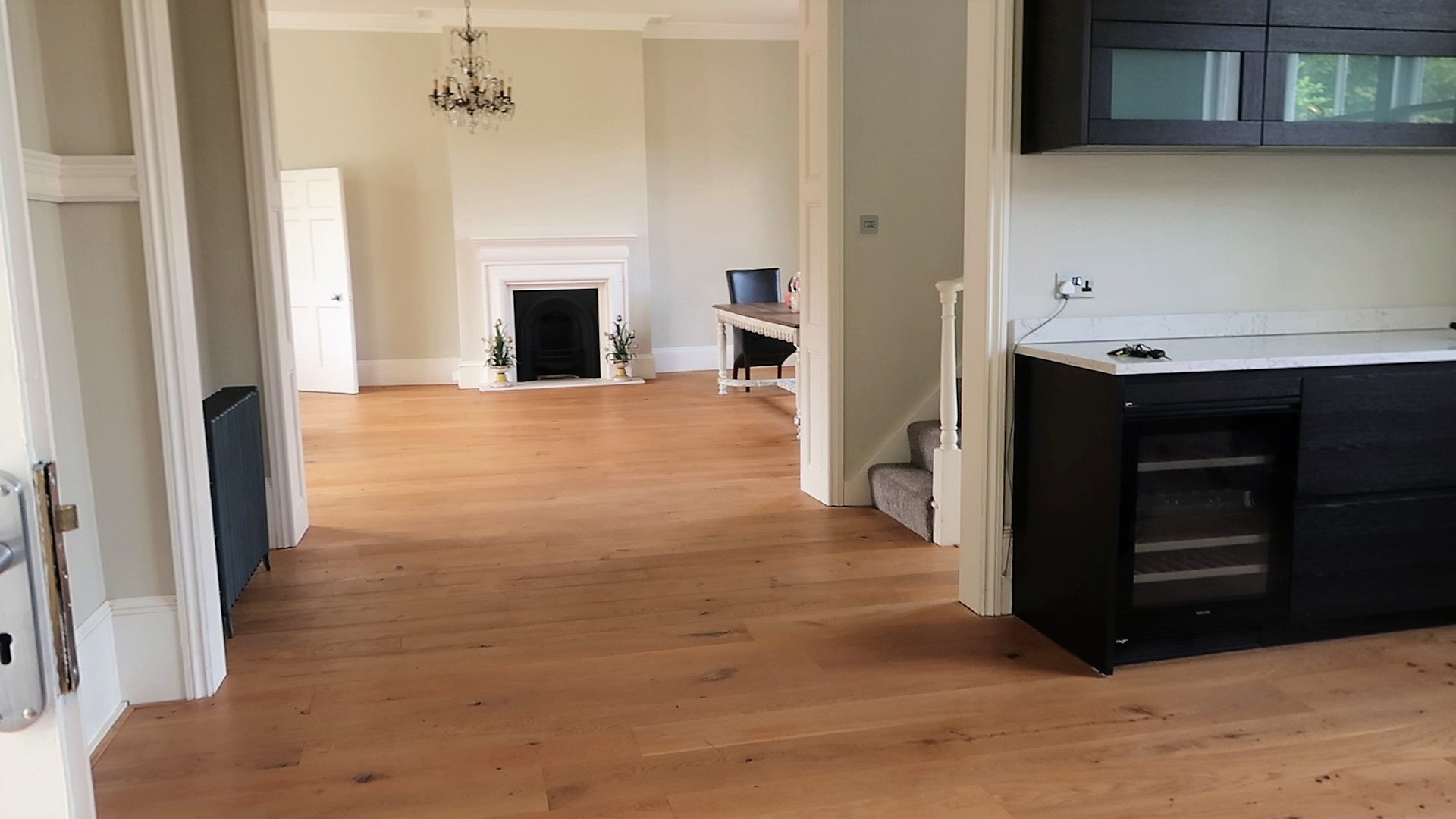 It's quite an open plan space in this part of the house, leading to a dining and seating area. Lots of gorgeous lighting, it's all been updated, painted and the plush carpet is laid everywhere.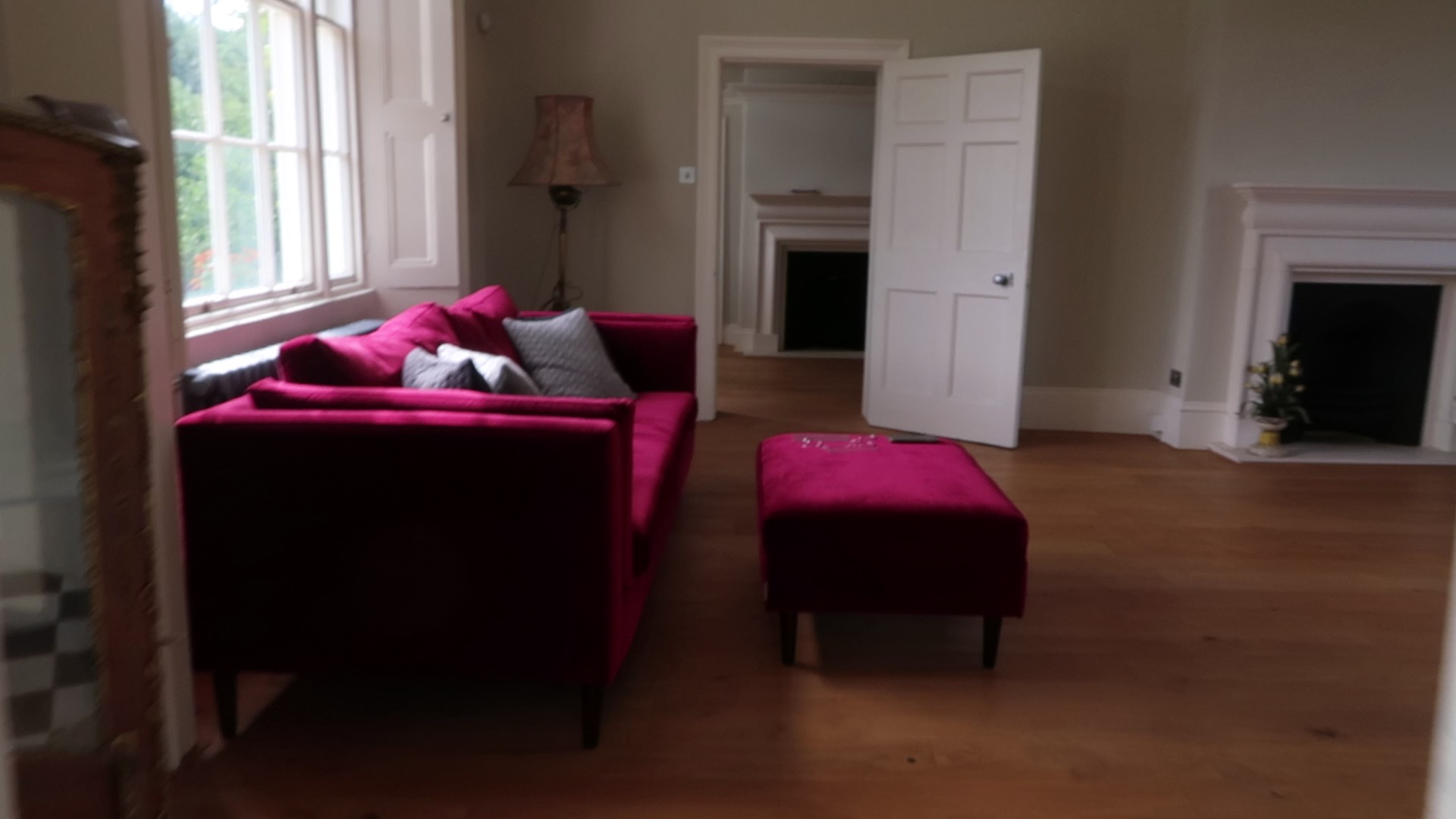 I would have been happy to take the sofa home! Very plush! I also liked all the lighting, there was crystal everywhere!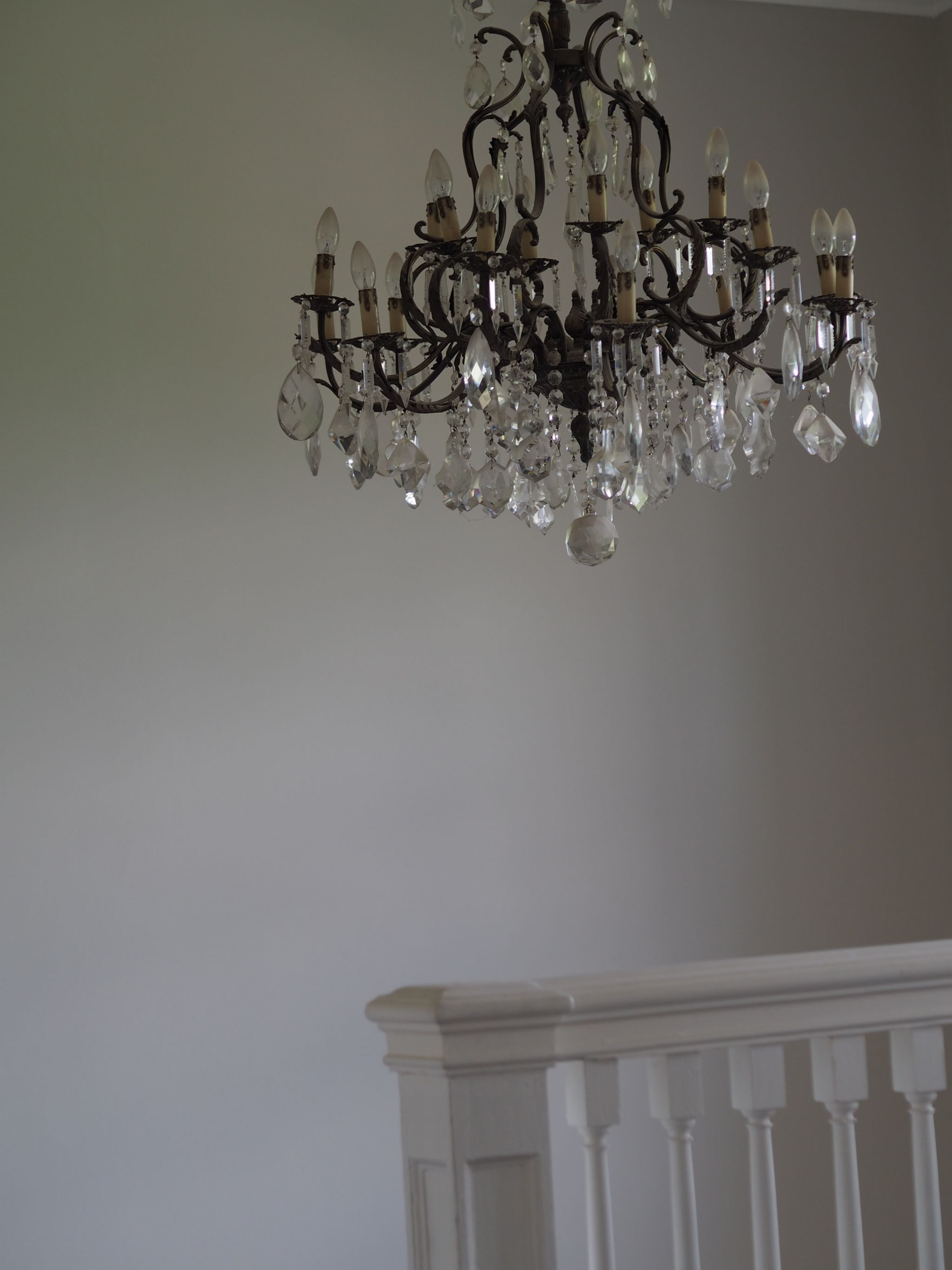 There are six bedrooms and six bathrooms in the house. Perfect for a guest house? Four acres of land along with the lake. Fishing anyone?
A gym, study, wine room and cinema are on the ground floor. The house is situated near Hertfordshire, well within easy reach of London too.
A beautiful view out of every Georgian window!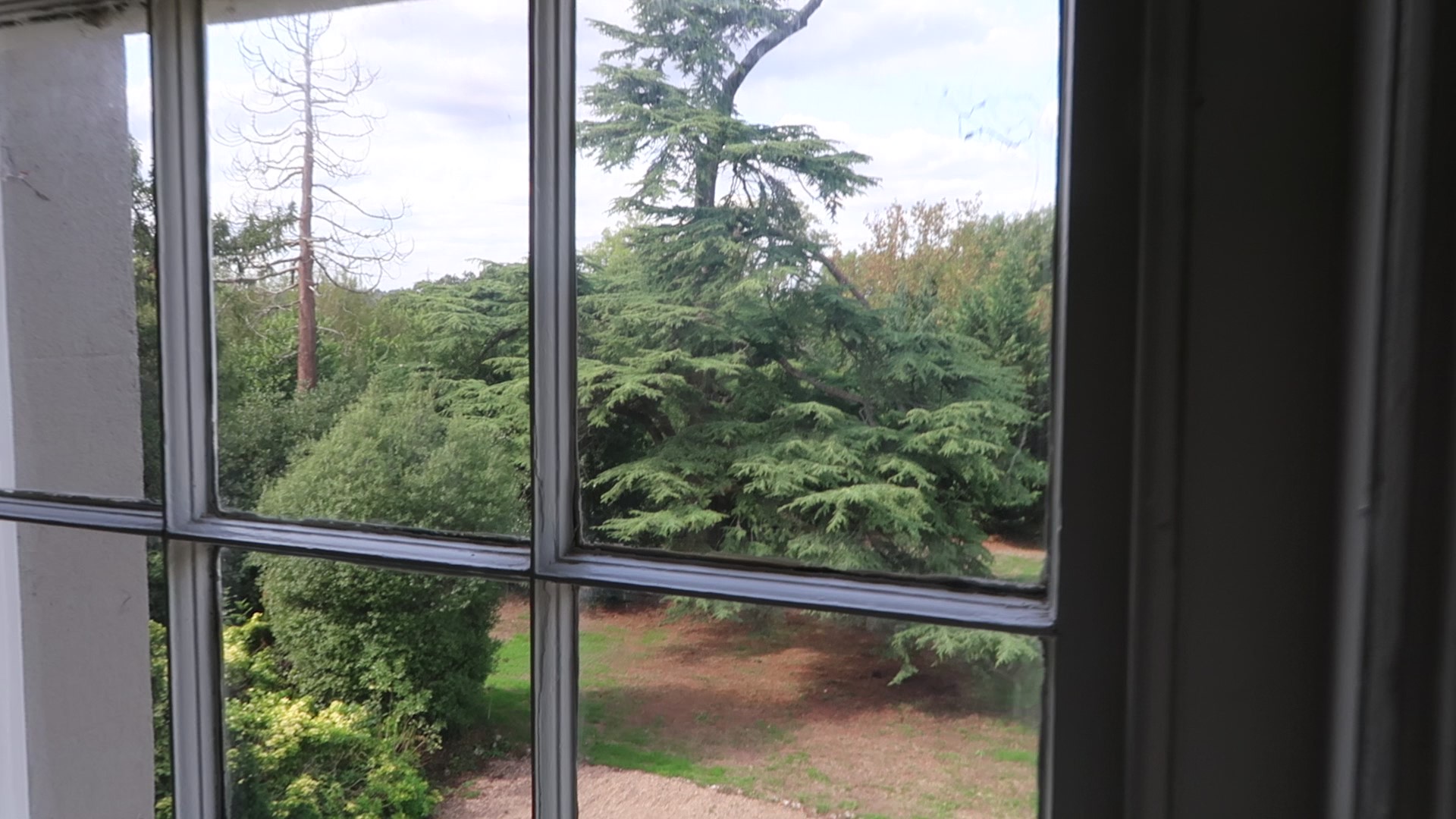 Outside is full of mature shrubs and trees. The grounds are vast. We sat and had a picnic in between shots thinking of what we would do with a place like this.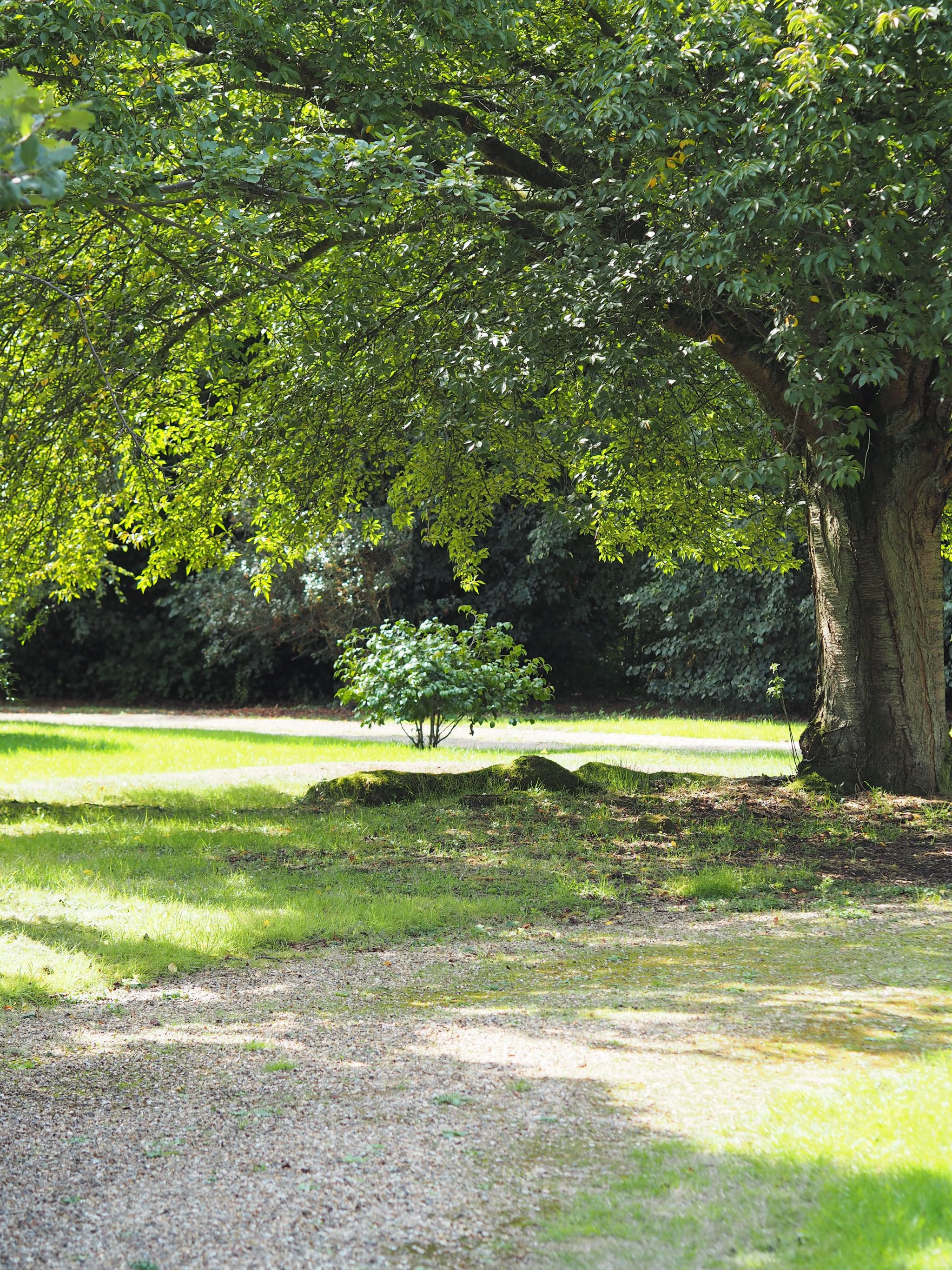 You would never have to wait for a bathroom again!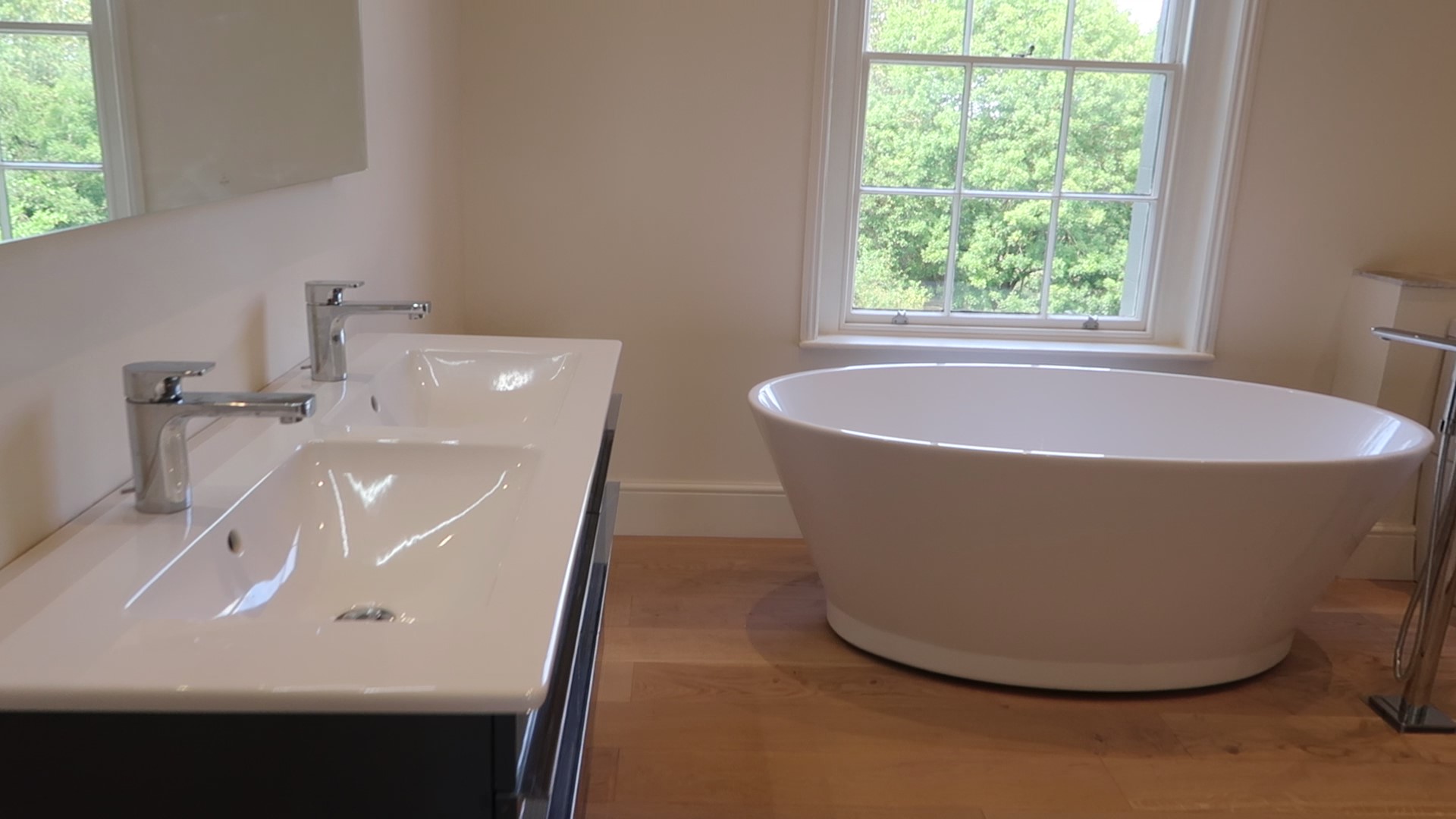 This is the bathroom off the master bedroom. Very nice! A big waterfall shower to the other side.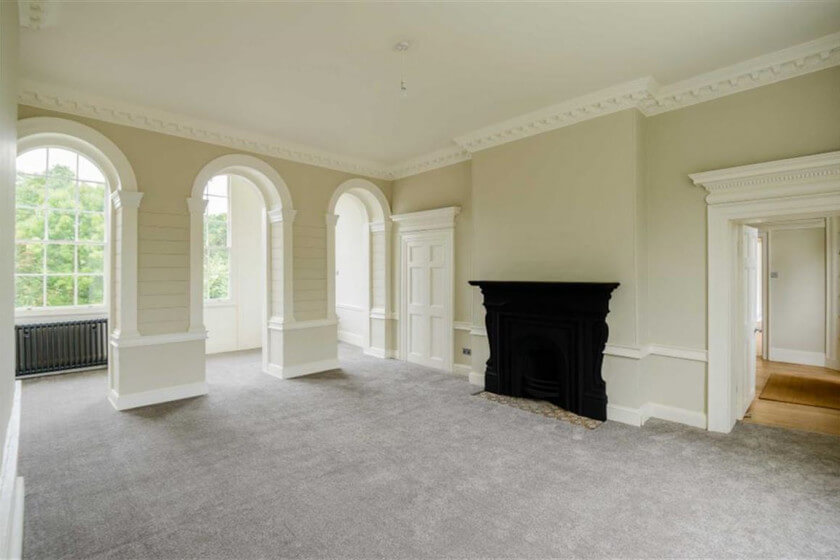 A perfect setting for breakfast or grand dining. I think if this was to be mine it would have to be a guest house.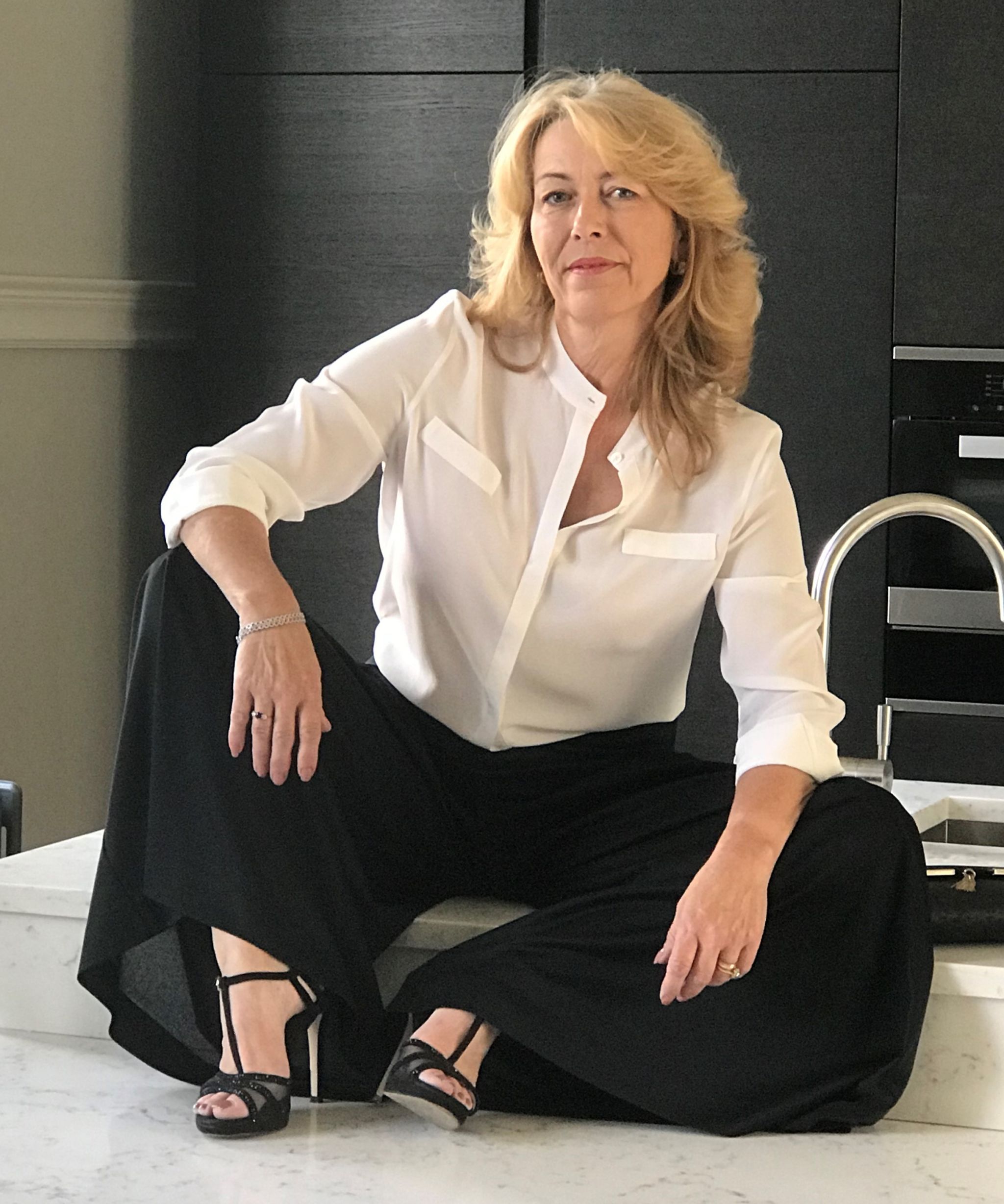 Go get yourself a ticket and start thing about what you would do with this magnificent place!
You can read how to get a ticket here. I would like to thank the owners of Dancers Hill House for letting me use this fantastic location to share with my readers.
There will be more to share next week, part two with some lovely sparkly items! I'm not saying any more than that!
Thank you for stopping by!
Receive every post by clicking subscribe on the right-hand side.
You May have a friend that's interested in this? Please use the share buttons
Xo Laurie
Subscribe for the latest updates!