I didn't publish a Pantone colour forecast this year but I think it's pretty clear that Mustard is leading the way in the colour charts this year. Along with Leopard, Snakeskin and Zebra being a very strong fashion trend too.
I've been keen to get some of this mustard into my wardrobe and I have a few pieces to share with you the next coming weeks,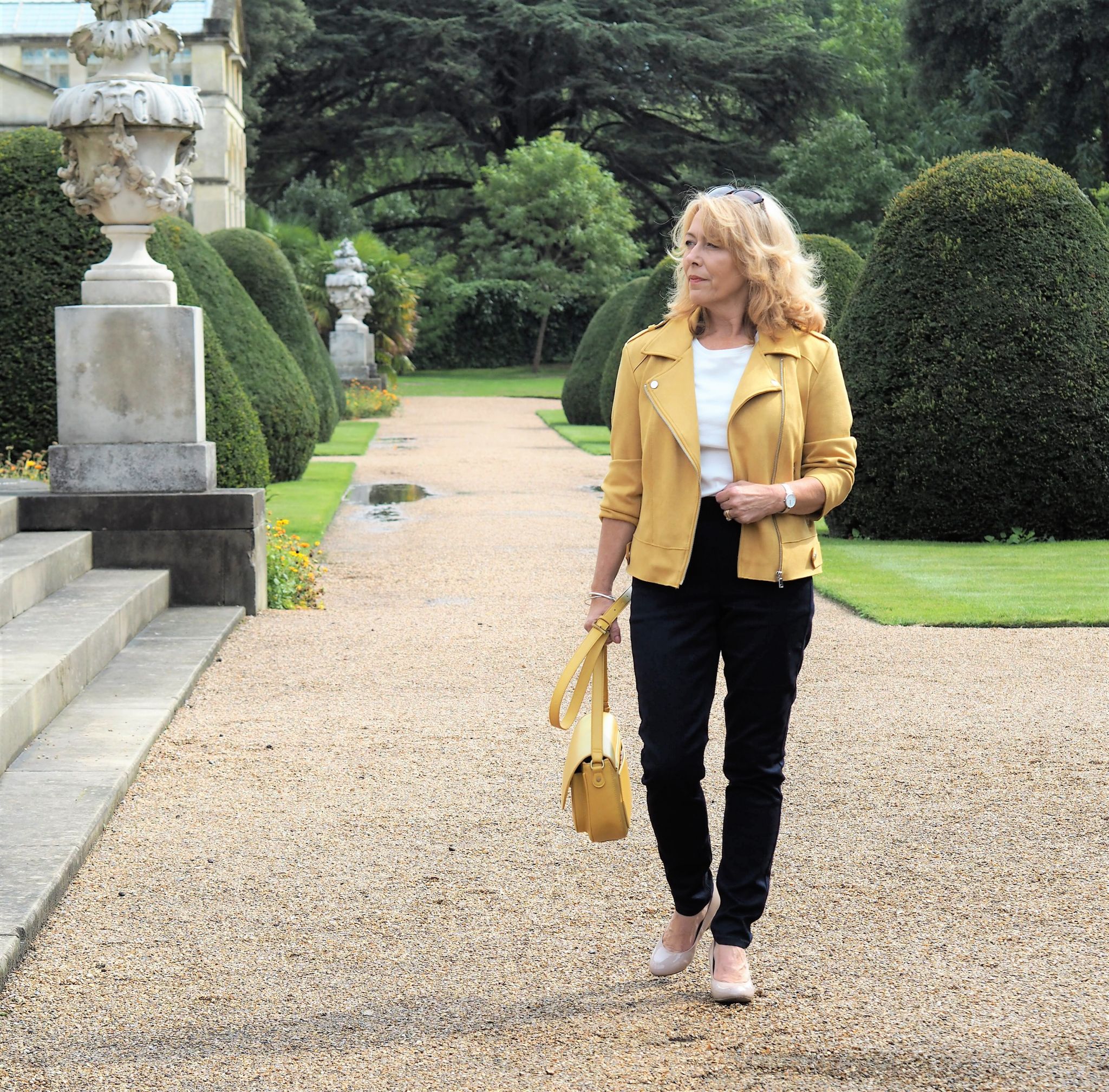 I've been searching for a Biker jacket for some time. I only have one in my wardrobe but the leathers very stiff therefore it rarely makes an appearance. As soon as I clapped eyes on this Mustard Biker it was love!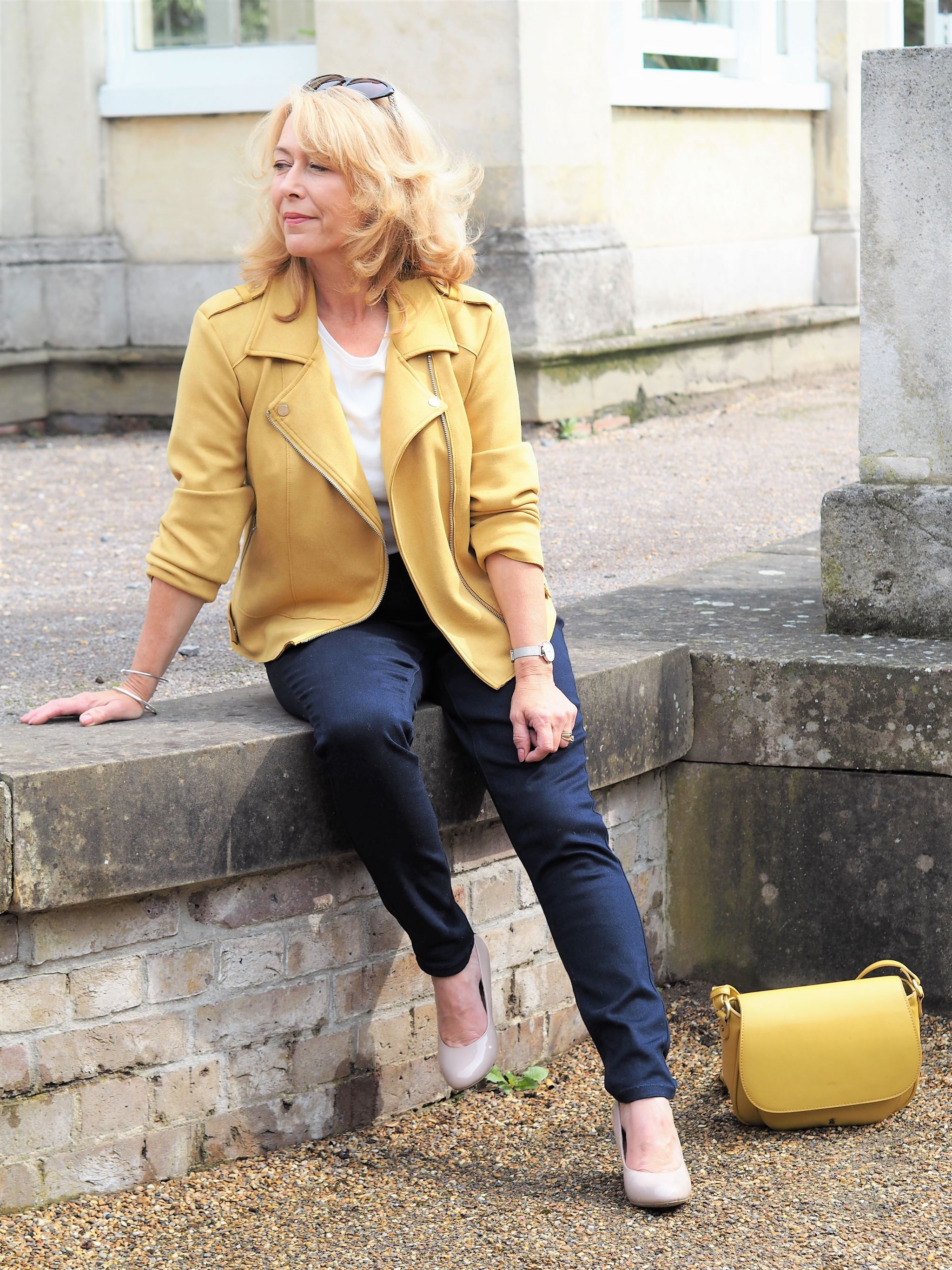 What do you think of this colour? I think it's so cheery! The faux suede feels like chamois leather, super soft yet it's no lightweight jacket, not heavy but heavier than it looks. This makes the jacket hang well and you would never think it was only £40.00 ( £32.00 until Thursday) It really looks like a high-end item of clothing.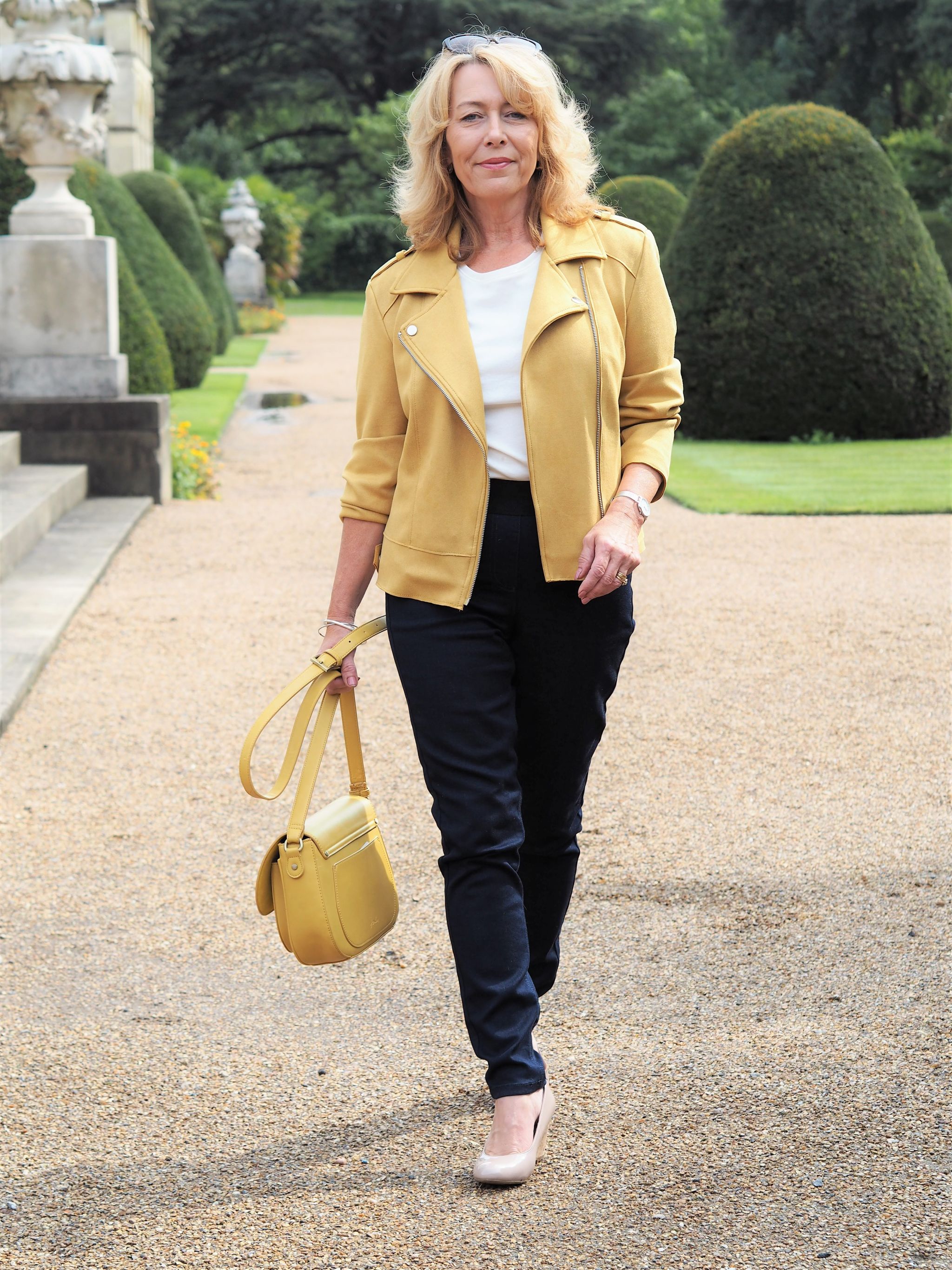 I've paired the mustard Biker with two other items from Bonmarche too. These Julie Jeggings are so easy to wear. A bit of a wardrobe staple aren't they? I don't think you can ever have enough Jeggings in your wardrobe. Again a bargain, and a nice fit too.
I'm always telling my daughter to look in Bonmarche when she's in town and she smirks at me! Saying it's for the old girls! When I turn up for a visit, she'll say "Oh I like that mum" And I tell her it's from Bonmarche. She loved the denim dress I featured here a few weeks ago
Anyway, I get a phone call the other day
" Mum. I'm in Bonmarche and I have to say there's so many things here I like. I can't believe I'm saying this!"
I've told her that I have to publish that sentence! But anyone that knows Bonmarche will know how much it's come up in the world the last few years. This year has been the best yet I think. The AW18 for this year is right up my street, go take a look on the Bonmarche Instagram and let me know what you think?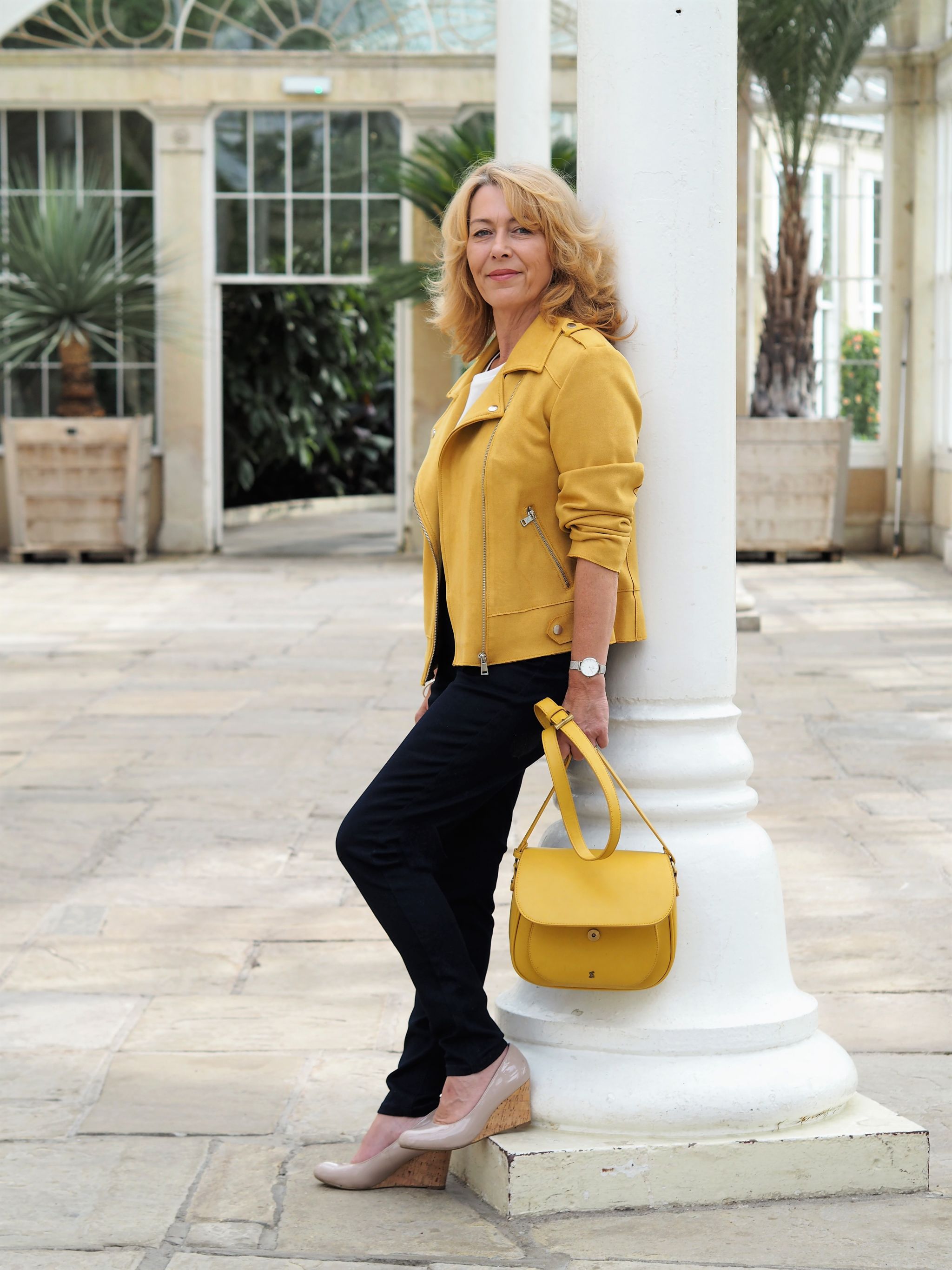 This conservatory that I'm standing in is at Syon Park. You must have heard me mention it before. I take a lot of my photos here in the gardens.
I'm loving the Vanity Fair series and one of the parties was actually filmed here. It was interesting to see how they had decorated this grand place for a party.
Mustard and Navy work so well together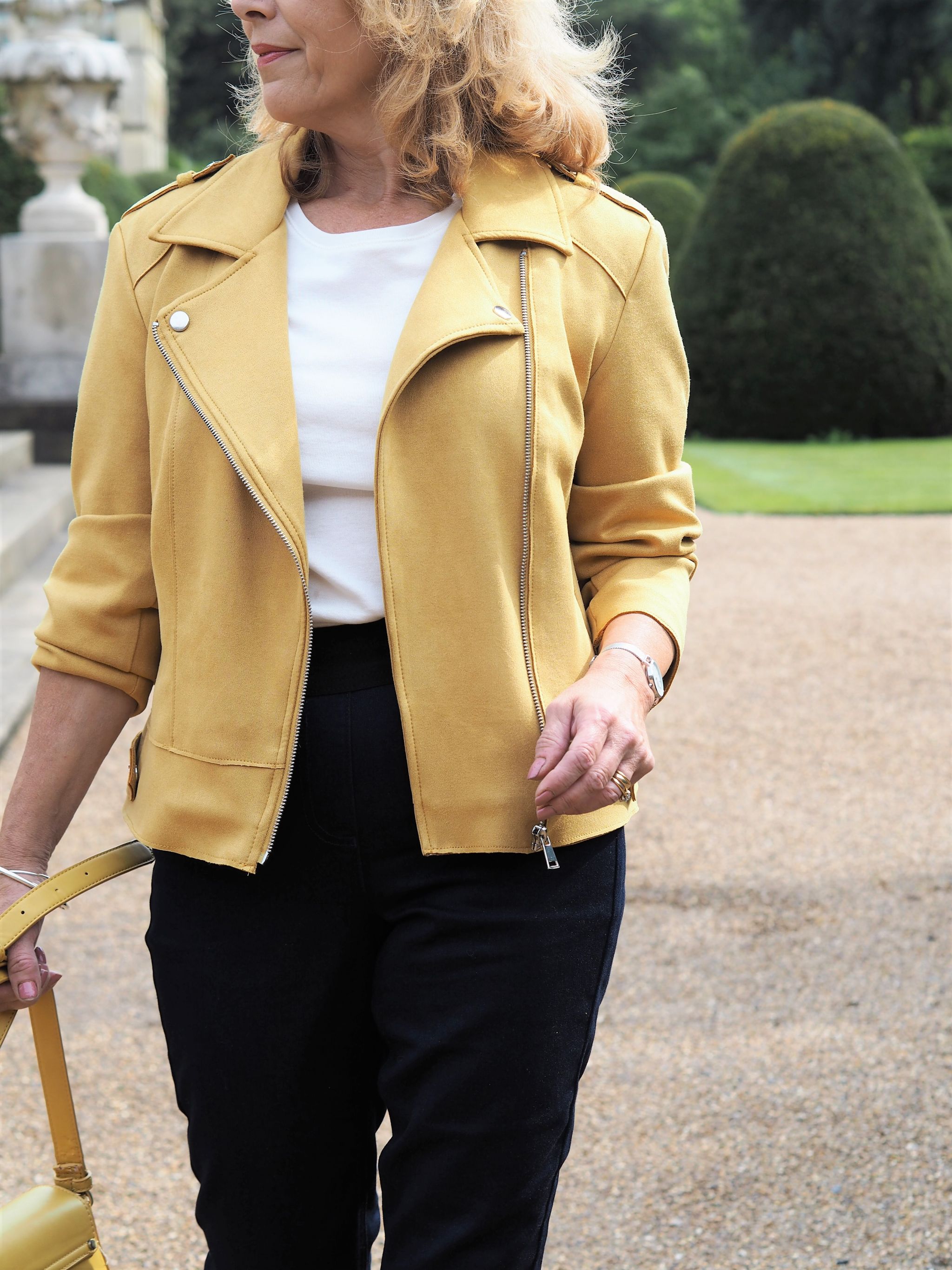 What Other colours would I pair this mustard jacket with? Black will look good, grey, green and teal or browns. I think I will get a lot of wear out of it. The jackets available in a lot of other colours I also like the grey and Charcoal. It's machine washable too!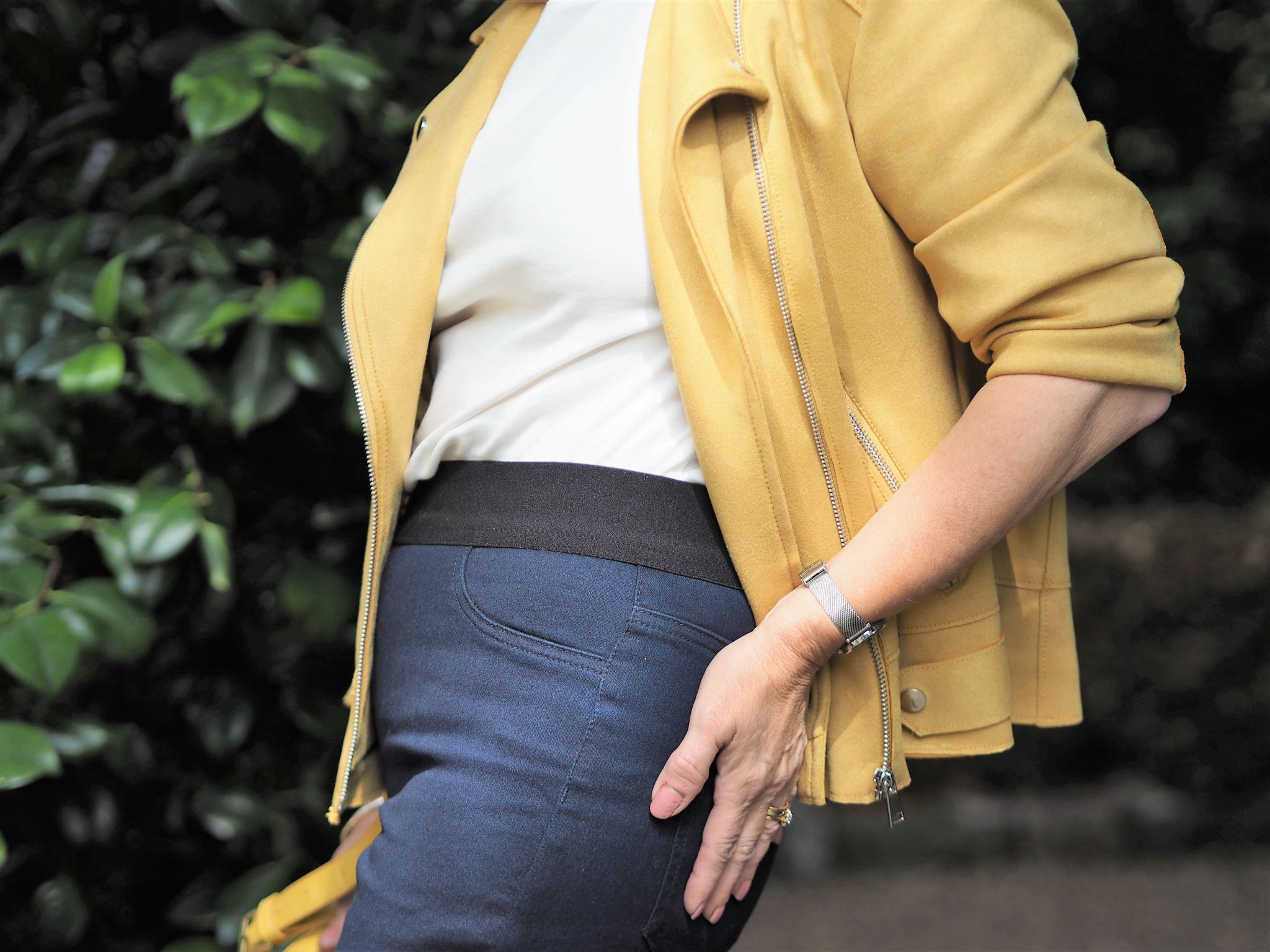 I just wanted to show what a good fit the Julie Jeggins are. I'm tempted to try them in black.
Suedette Biker Jacket Co/Bonmarche
Julie Jeggings Co/Bonmarche
Cream short sleeve T Co/Bonmarche
Thank you for stopping by!
Receive every post by clicking subscribe on the right-hand side.
You May have a friend that's interested in this? Please use the share buttons
Xo Laurie
Subscribe for the latest updates!