It's time to start adding a light layer over the last of my SS18 wardrobe. The mornings are definitely cooler as are the early evenings. If you're a regular reader, you will know how much I love a well-tailored blazer. I've been collecting them for a few years now (catch my blazer trail post here ) I'm featuring one today from Sumissura. A made to measure blazer just for me!
Sumissura – Classic – Timeless – Elegant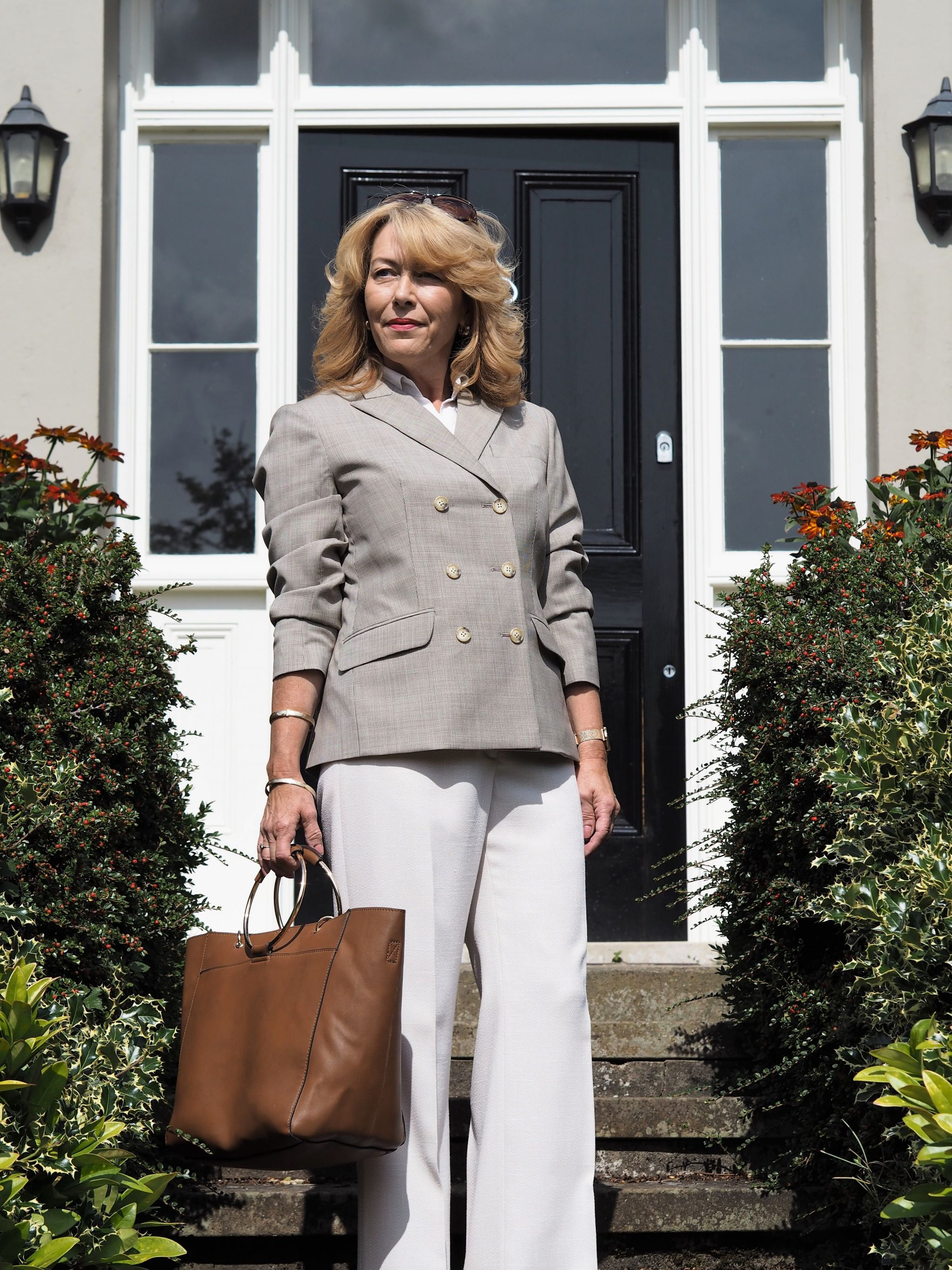 I've been watching the Sumissura brand on the media channels for some time now. Anything classic & elegant draws me in!
It wasn't until I took a look at the website that my tastebuds popped up. Sumissura makes everything to order. Dresses, jackets, coats skirts, shirts and trousers. You choose your own materials and add your measurements, then you can see your creation, how it will look. I played on the site for ages!
On choosing the blazer there are so many options. Button style, four or six? How many buttons on the sleeve? Single breasted or long breasted? Long bodied or shorter length? Even down to the lapel style.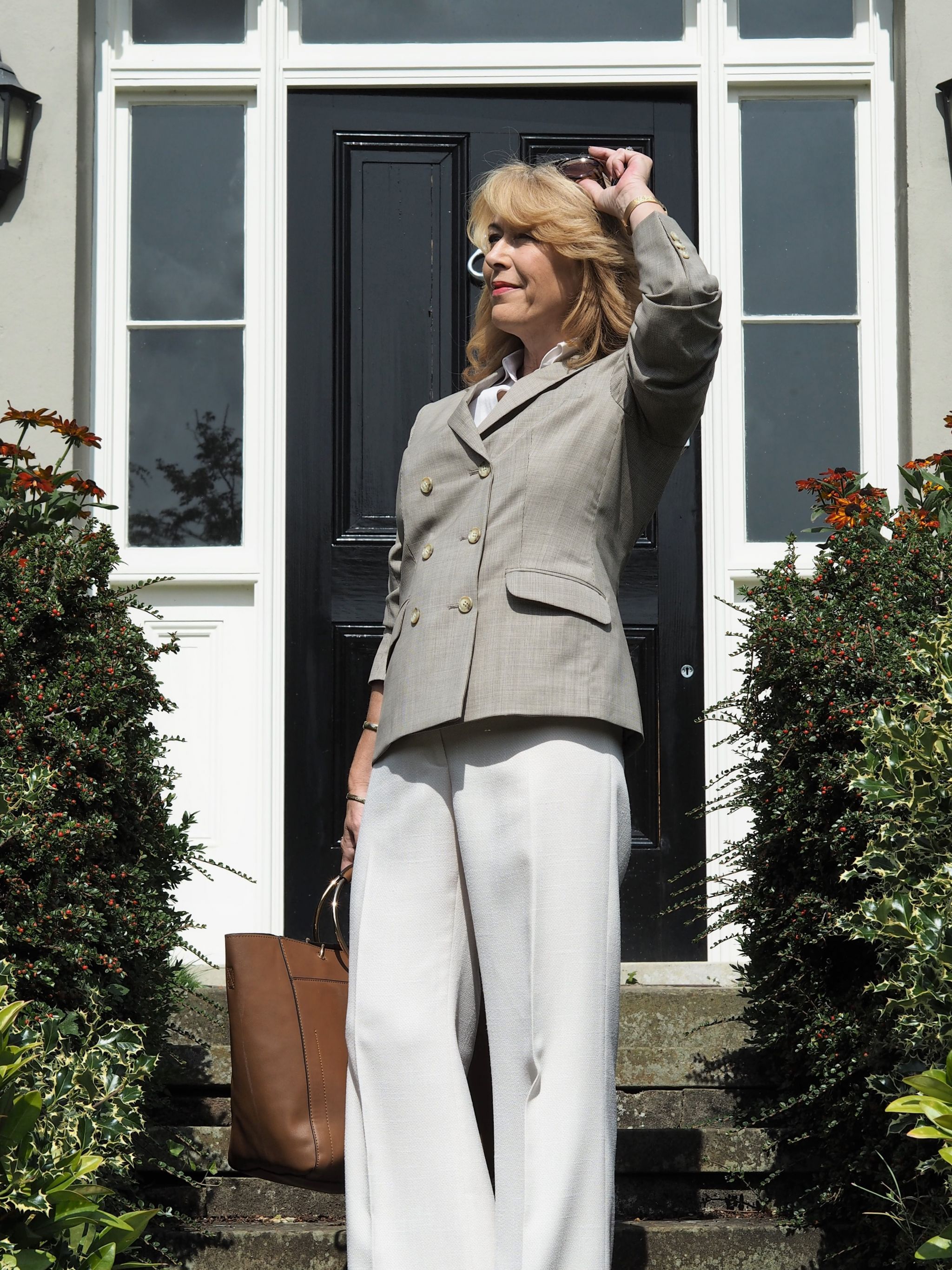 The Sumissura brand is not at all pricey either. From £99.00 for a made to measure, I did wonder when I ordered my blazer if the quality would be top notch? I kept checking what everyone else was wearing from the brand and it all looked so good.
The Design Process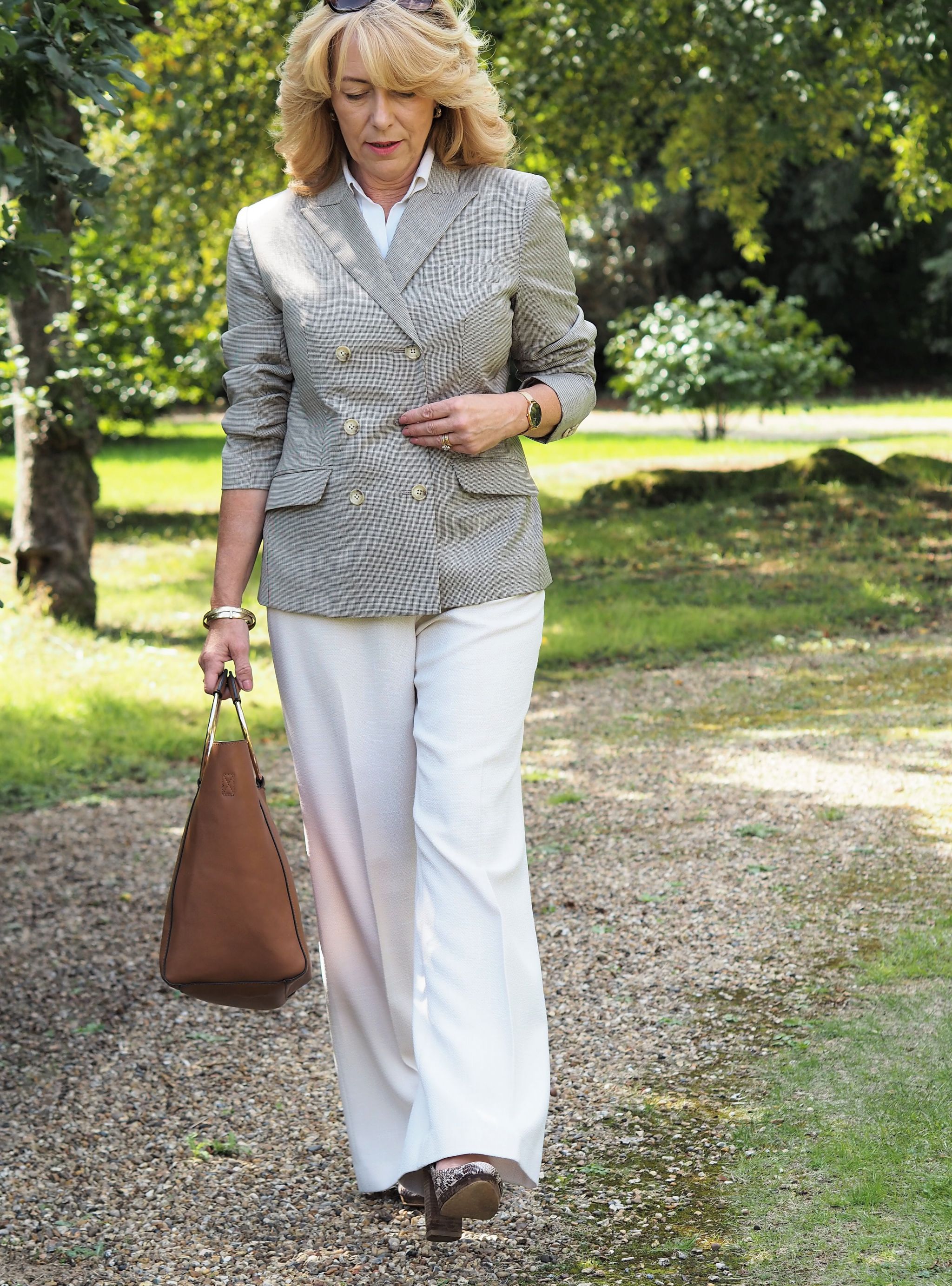 This is how it works. You choose the item of clothing and then material. Then a few measurements are asked. height, weight and age. The brand also asks what type of frame you are, right into bust measurements and sleeve length. The measurments are all stored in your profile for futher ordering too.
Perfect tailoring for petite like me or the taller than average woman
This is fantastic for petite me! I'm 5'2 but Sumissura take all measurements to provide the best fit and if you're taller than average it will work wonders for you too! They cater to men in the same way, on the brother site Hockerty. Delivery is swift considering, from ordering it only took fifteen days. Handcrafted and tailor-made for you in such a short space of time. Delivery is free on orders over £75.00 too
My Sumissura choice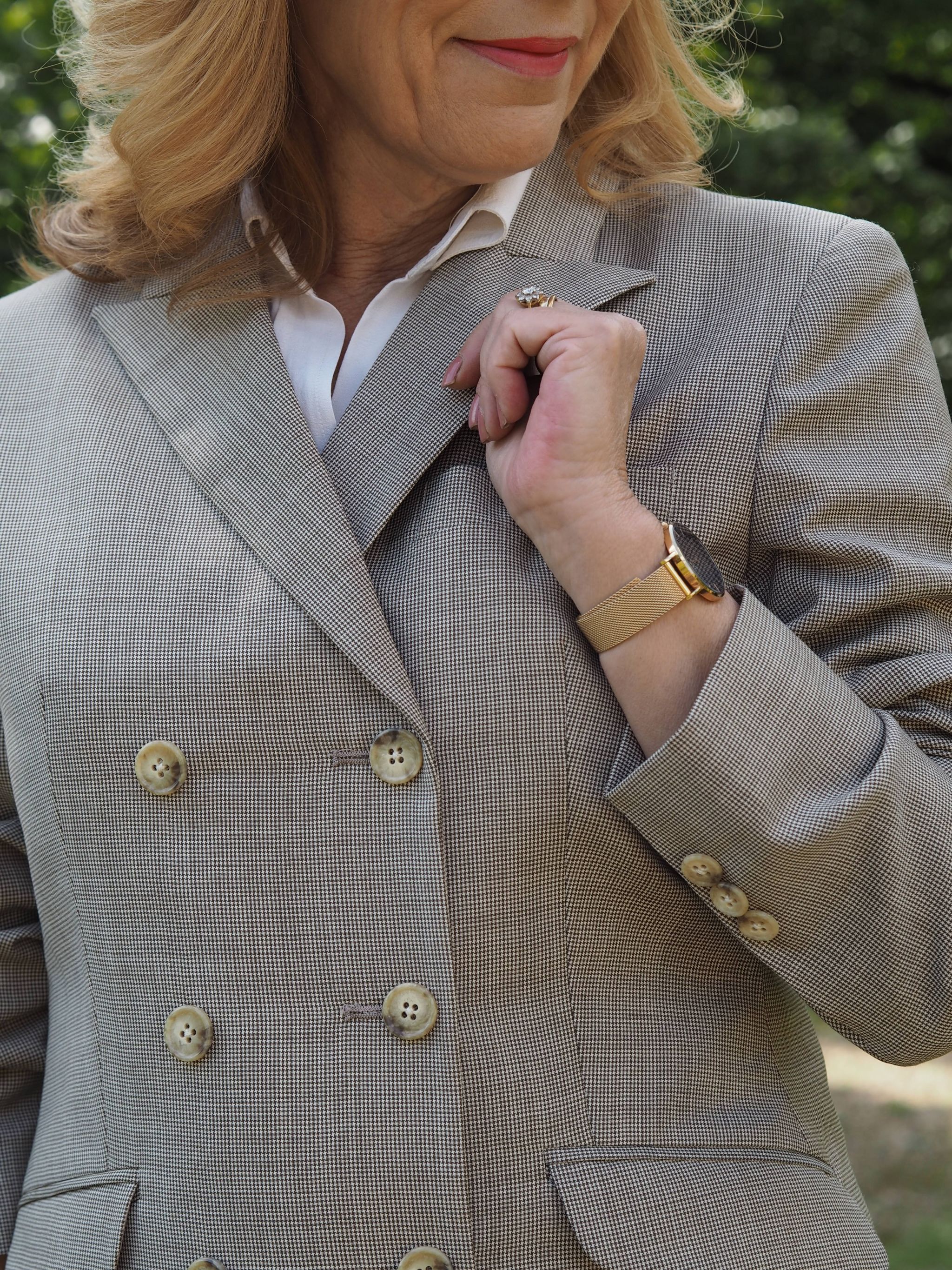 I chose my blazer to have a thicker lapel ( Peak Lapels ) double-breasted, a shorter style blazer (you can choose the desired length) with light coloured buttons six to the body and three on each arm. The material is called Jaquey, although I was very tempted by either a linen or Alder. a gorgeous Tan hue, for that Tan obsession that I have! But I decided on the Jaquey material because I think it will mix with literally anything.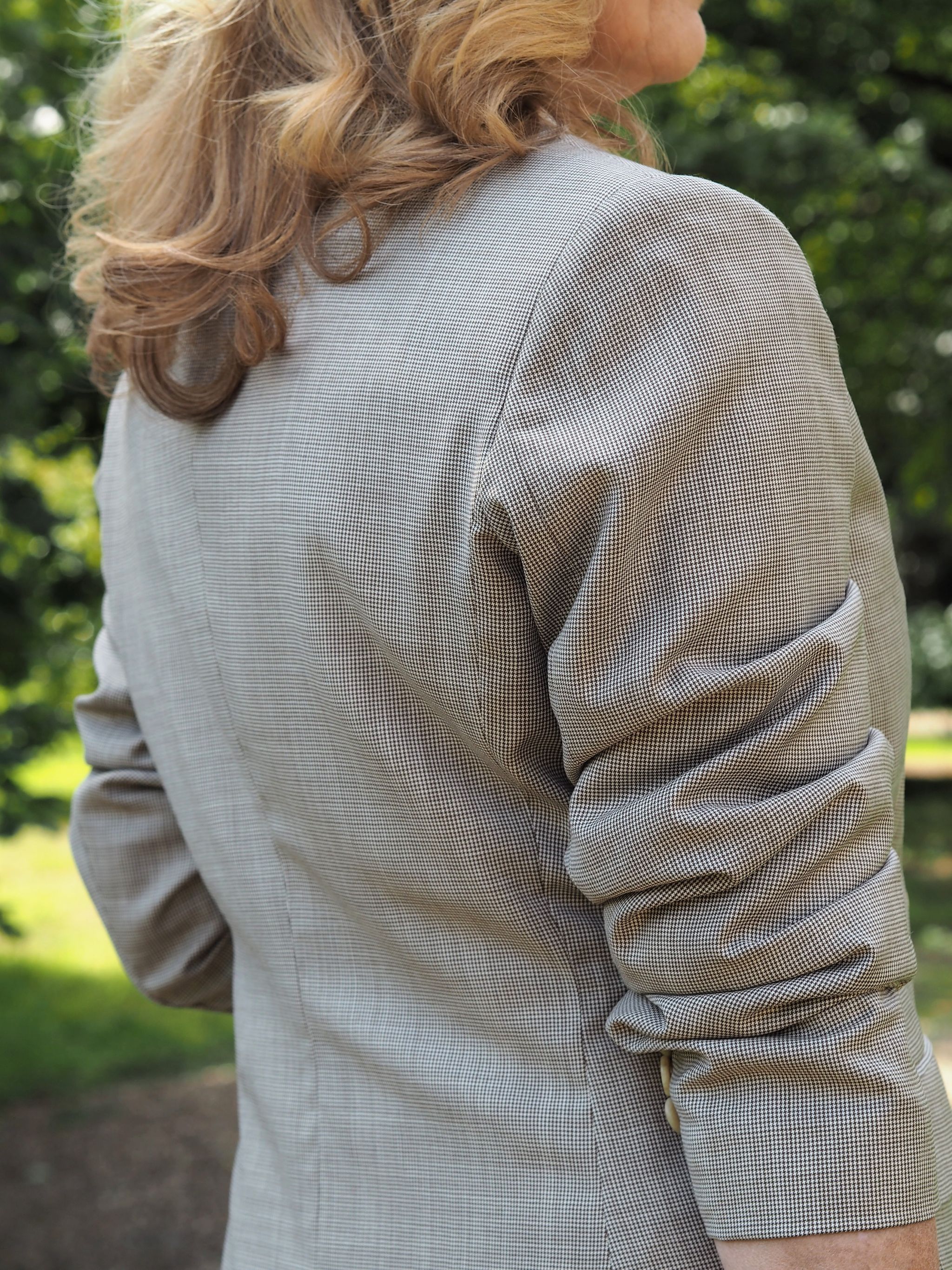 When the blazer arrived I was really impressed! The fit is perfect as is the sleeve length. I always wear my sleeves a little ruched up, so you will have to trust me on that one. I so wished I had thought about that! Sleeve length is such an important aspect of this story I think, I'm always having to turn my sleeves under. But you will be seeing this blazer styled in different ways on my Instagram, including sleeves down. I promise!
I would normally wear this jacket undone too but I wanted to share what a perfect fit the blazer is. I'm over the moon and as I said about the quality? Just look at the close-up shots!
A special location!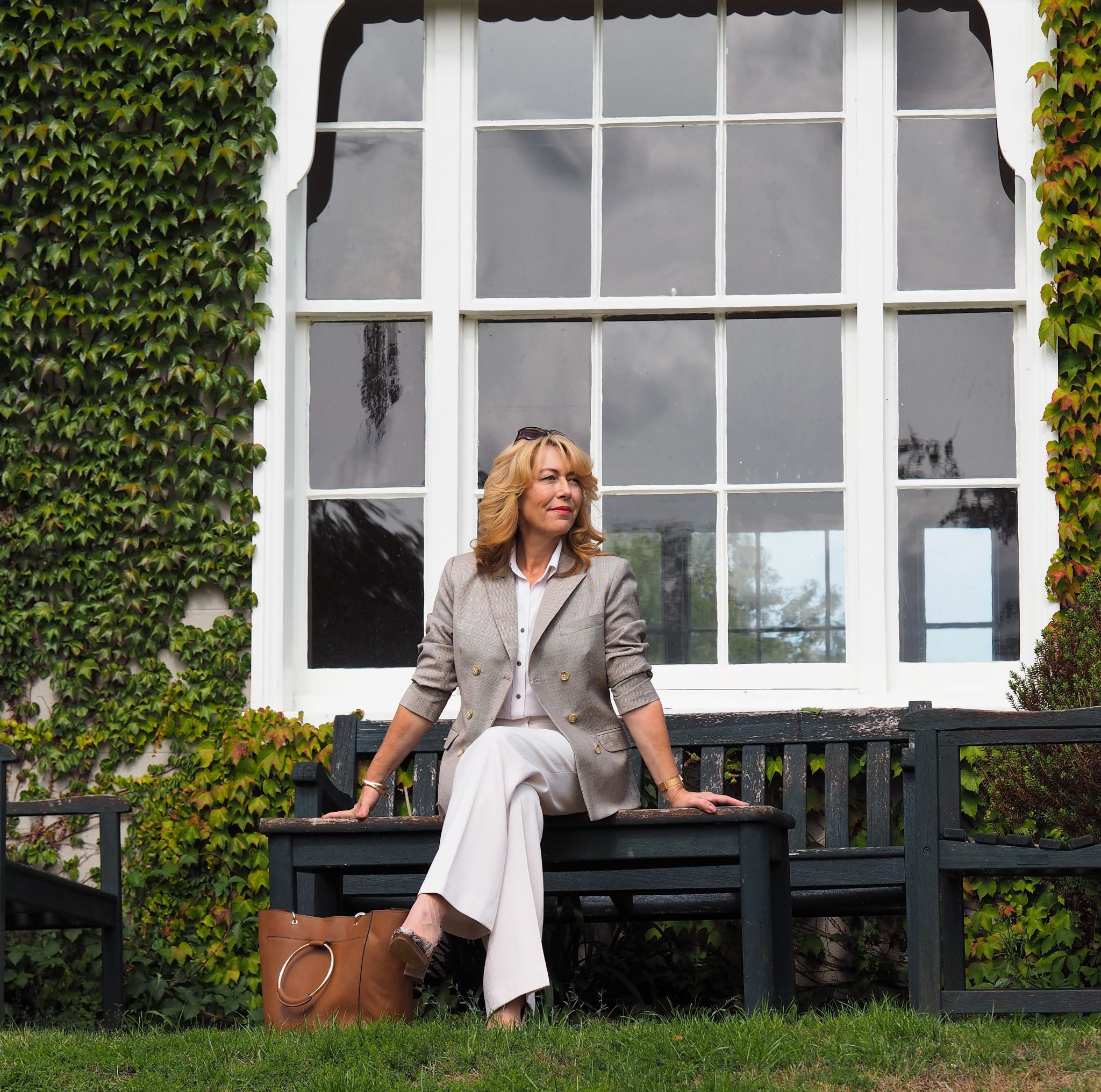 The photos for the blazer were shot at a special location that I will be sharing with you soon. It's been on TV and in the papers. I'm looking forward to telling all!
I'm absolutely thrilled with my blazer from Sumissura! Do check out this fabulous brand!
Blazer – Co/ Sumissura
Thank you for stopping by!
Receive every post by clicking subscribe on the right-hand side.
You May have a friend that's interested in this? Please use the share buttons
Xo Laurie
Subscribe for the latest updates!