If I'm ever invited to a special event, an occasion, a wedding, day or night, the first place that would spring to mind to shop would be Coast. Remember my Mother Of The Bride post? Again, the first place I chose to look was Coast and I hit the bullseye straight on. Things have changed as of late, Coast isn't just a destination to shop for that special occasion, they have so many daytime pieces too.
It all started in the summer with a skirt that I spotted on Instagram. A safari style skirt and it was love at first sight.
Everyone else must have spotted that skirt! It was constantly sold out and every day or so I would check into the Coast site to see if it was available. I'm now left to searching on eBay for that skirt, determined to make one mine for next summer.
During this time of checking to see if that skirt was re-stocked, I started to sit up, surprised at how many other items there were to catch my eye. Coast is definitely not just a stop off for weddings any more. There are items to suit any occasion. They've even slipped in some good casual wear too.
Two elegant items from Coast for a special occasion that can be worn on a daily basis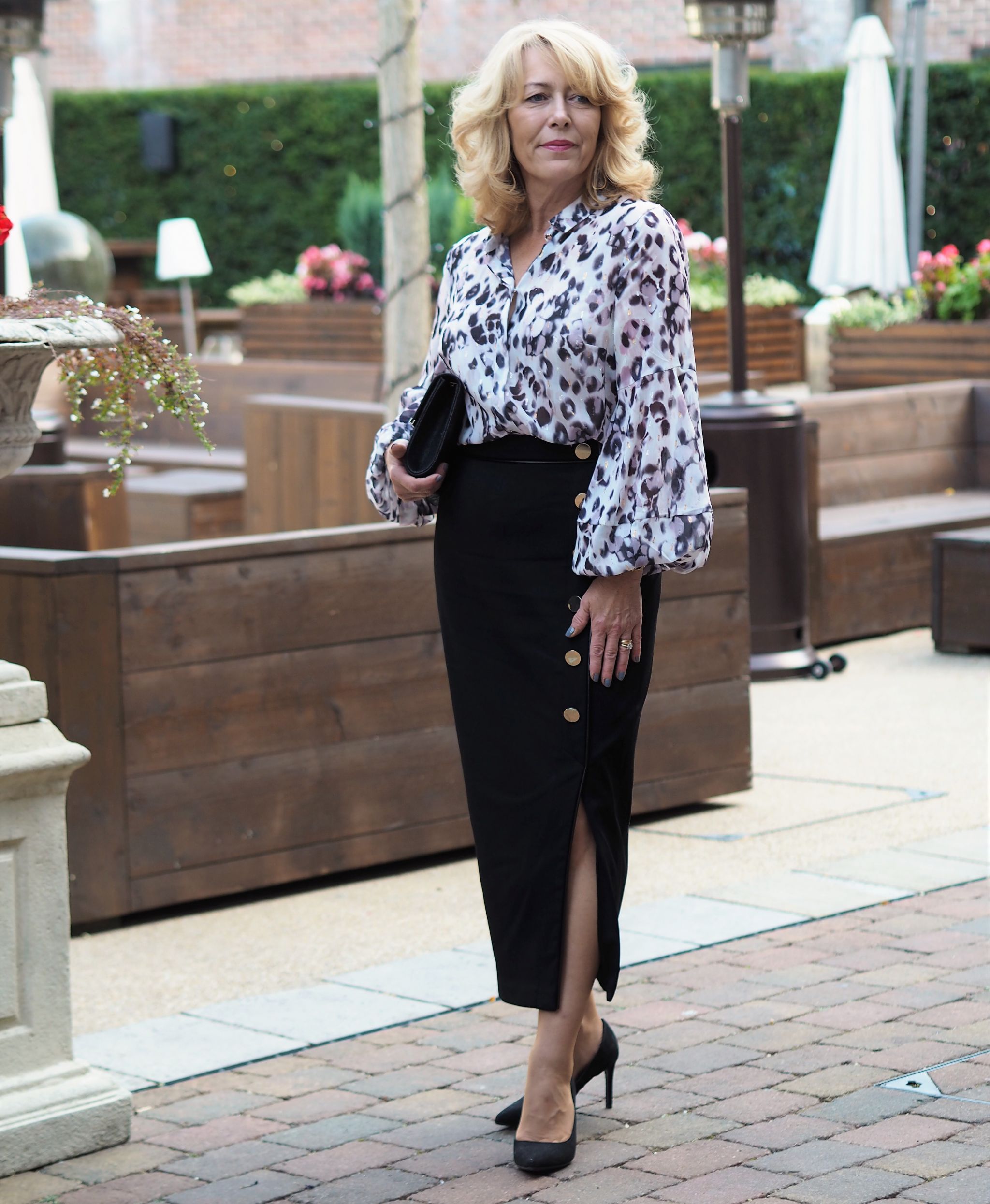 This skirt and top are from the new collection and this Wendy Animal Print Top got my eyes dilating as soon as I clapped eyes on it. The sleeves are what sell it to me. Straight a quarter way down and then a full puff statement sleeve.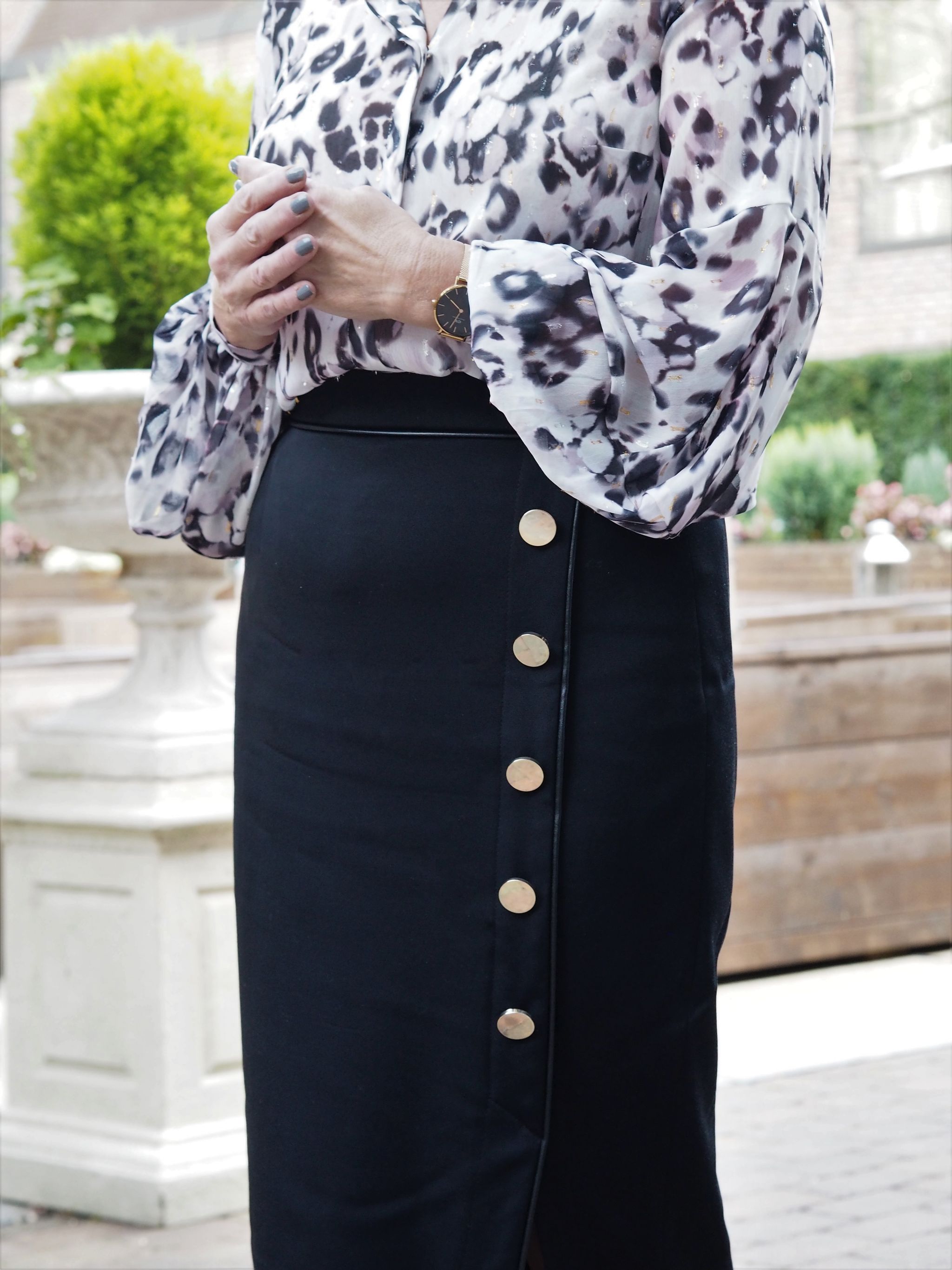 The skirt I have chosen is a little different for me but the elegance of the Ember Button Skirt just paired perfectly with the top,
I love the Gold hardware buttons and the piping at the waistband and down the opening split at the front. The fit is perfect.
A bit of a do..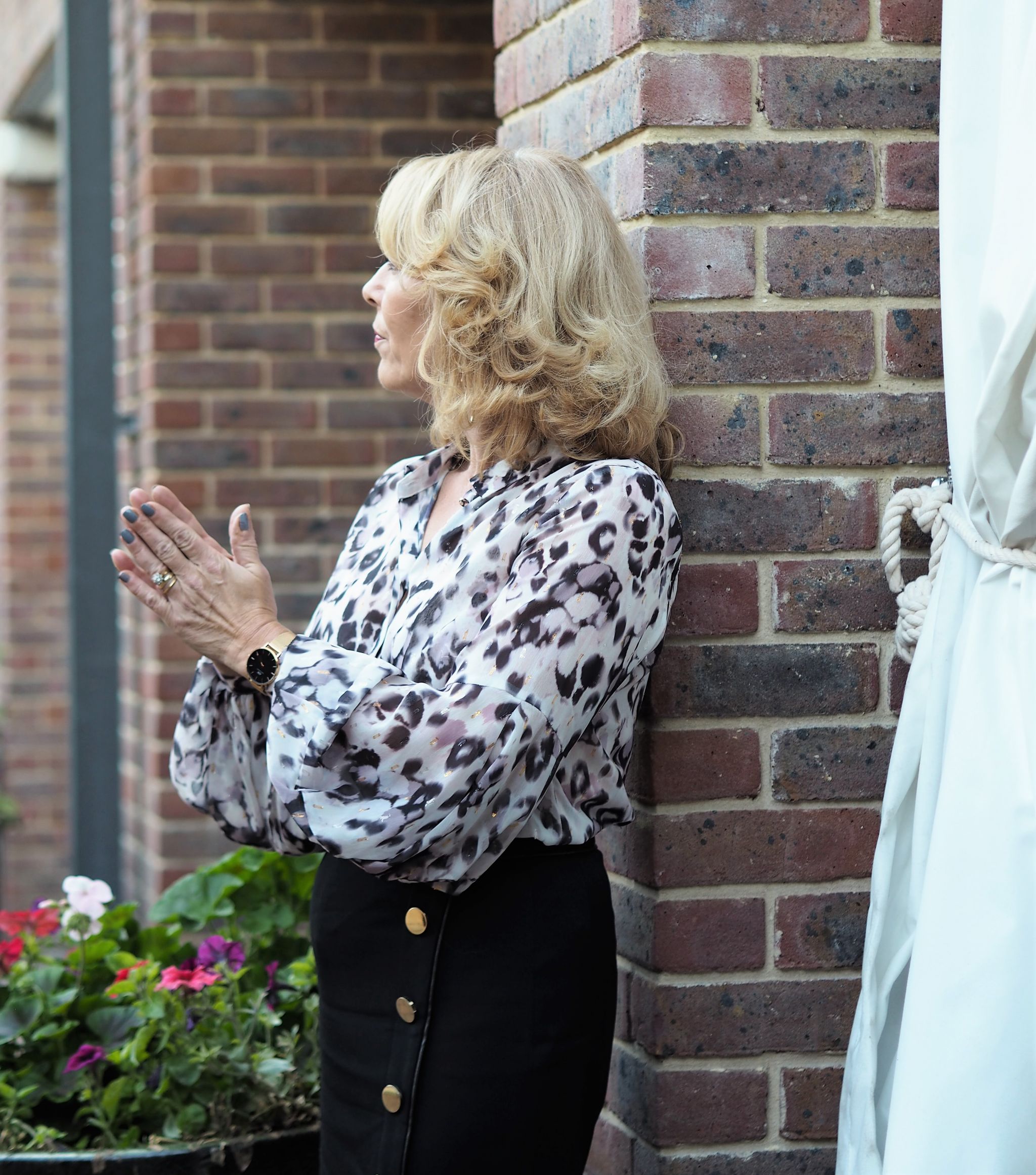 I'm at a friends gathering for birthday drinks and this outfit has worked out really well. The blouse has gold flecks running through it and that's one of the reasons I paired it with this skirt with the gold buttons.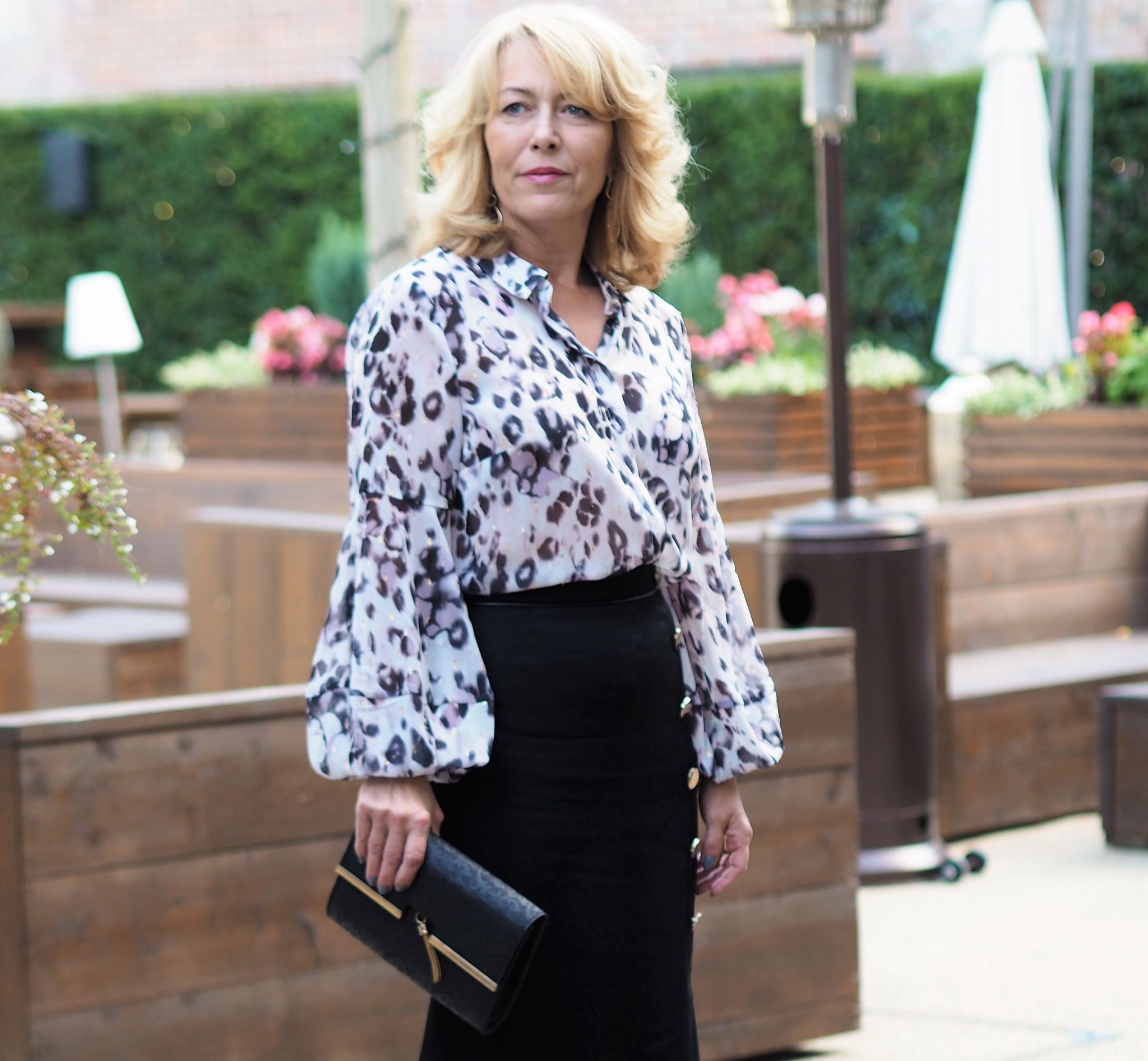 What I was thinking when choosing this outfit was the price per wear, thinking how these two items can be worn separately to create different looks.
Night To Day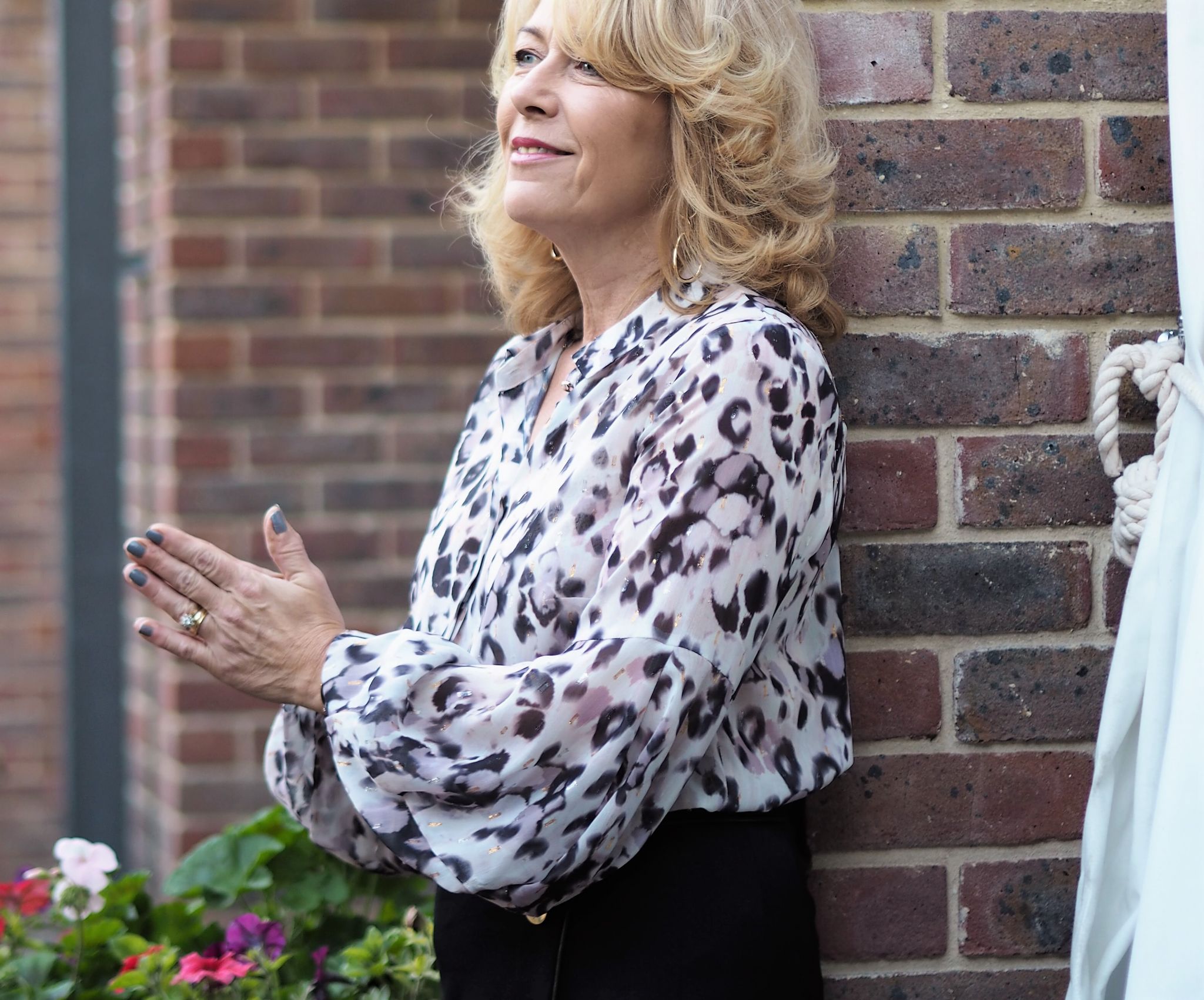 This blouse will work perfectly with some Grey jeans or faux leather trousers I think. Grey will look great. Did I mention that there's an inner camisole attached to the inside?
The material is as light as a feather, it moves beautifully (you will see in the new lookbook video coming soon) and it feels really special on.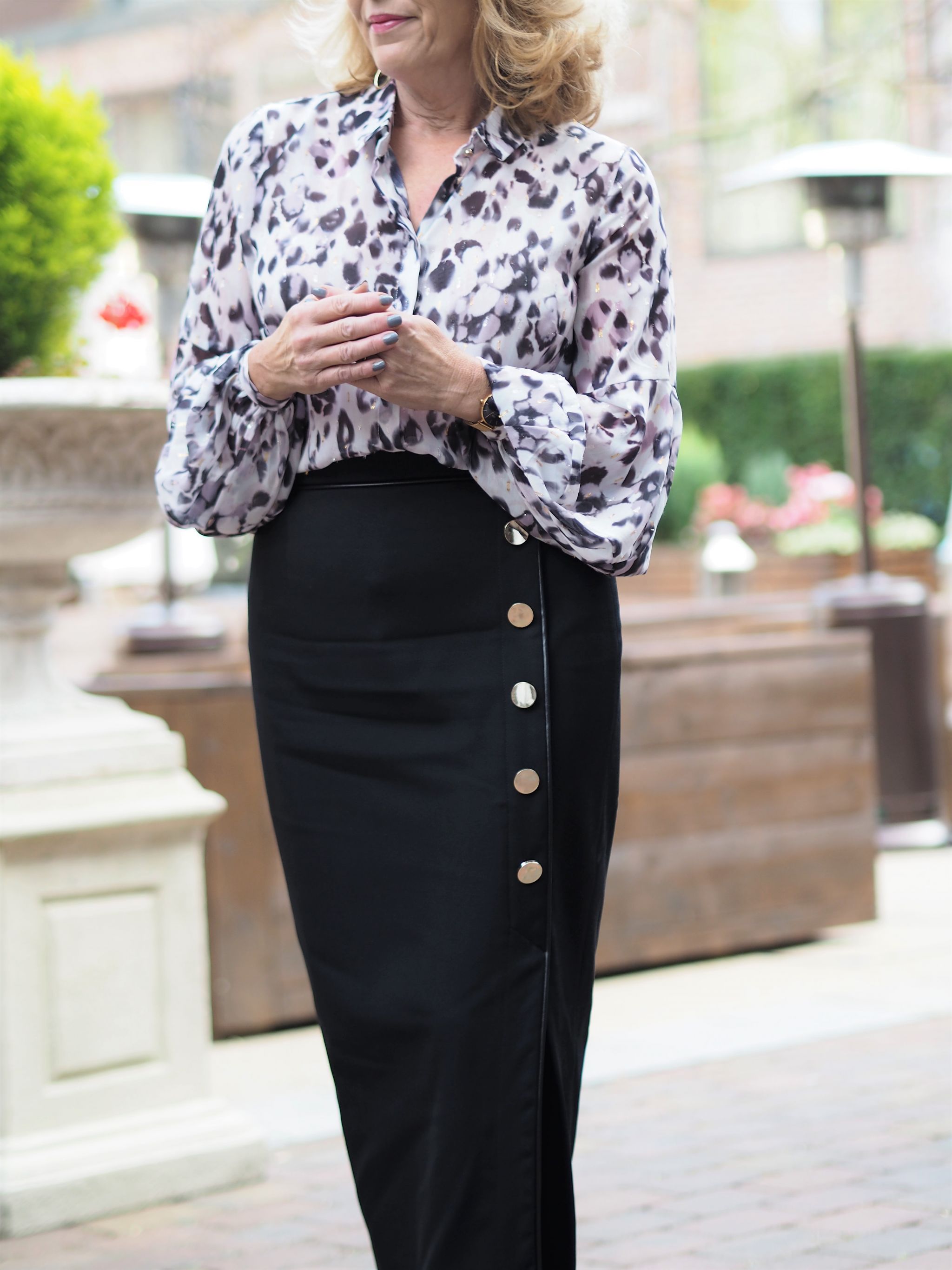 The skirt will look great with a chunky sweater and knee-high boots or this would make a great work-wear skirt. Very smart for the office. I nearly chose The Roberta skirt to go with the blouse.
There are some real statement items online. I know I'm going to enjoy creating new looks with these two items.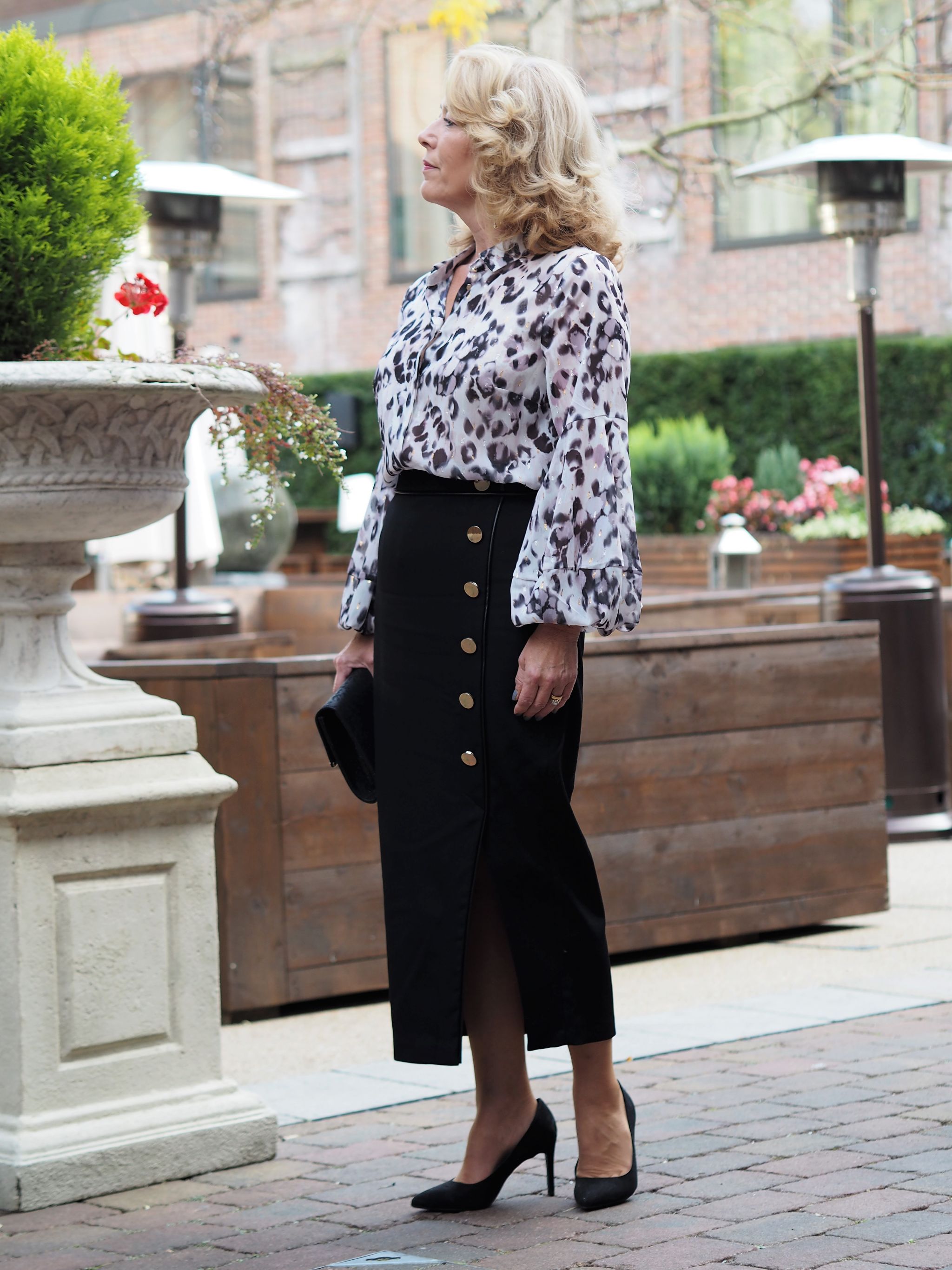 Wendy Animal Print Top Co/Coast Uk
Ember Button Skirt Co/ Coast Uk
Thank you for stopping by!
Receive every post by clicking subscribe on the right-hand side.
You May have a friend that's interested in this? Please use the share buttons
Xo Laurie
Subscribe for the latest updates!