As promised, here's the second post for Dancers Hill House, that place you can win for the price of a raffle ticket! That wasn't the only reason I was there though. I also had a day of feasting my eyes over some beautiful diamond jewellery! Surprisingly my favourite piece was the cheapest! The other half was surprised and I've hinted for a Christmas present!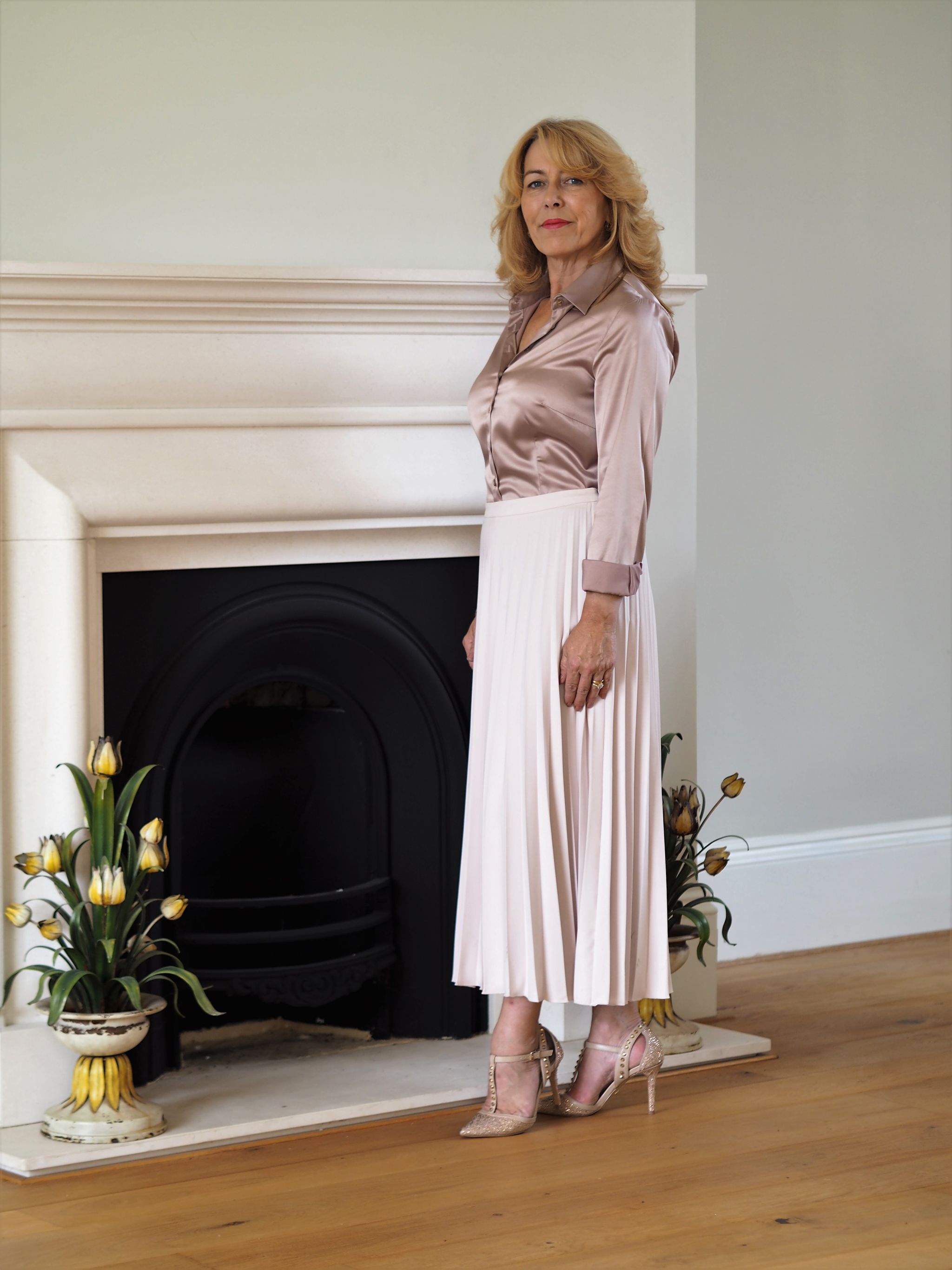 If you haven't read the first post about Dancers Hill House you might want to pop over! you will catch the details of how you can get your hands on a raffle ticket. I wouldn't mind spending a Christmas here with all the family come to think of it. I played a bit of dress up, imagining what I would wear if I was visiting friends for dinner!
Diamond – I do love a bit of sparkle!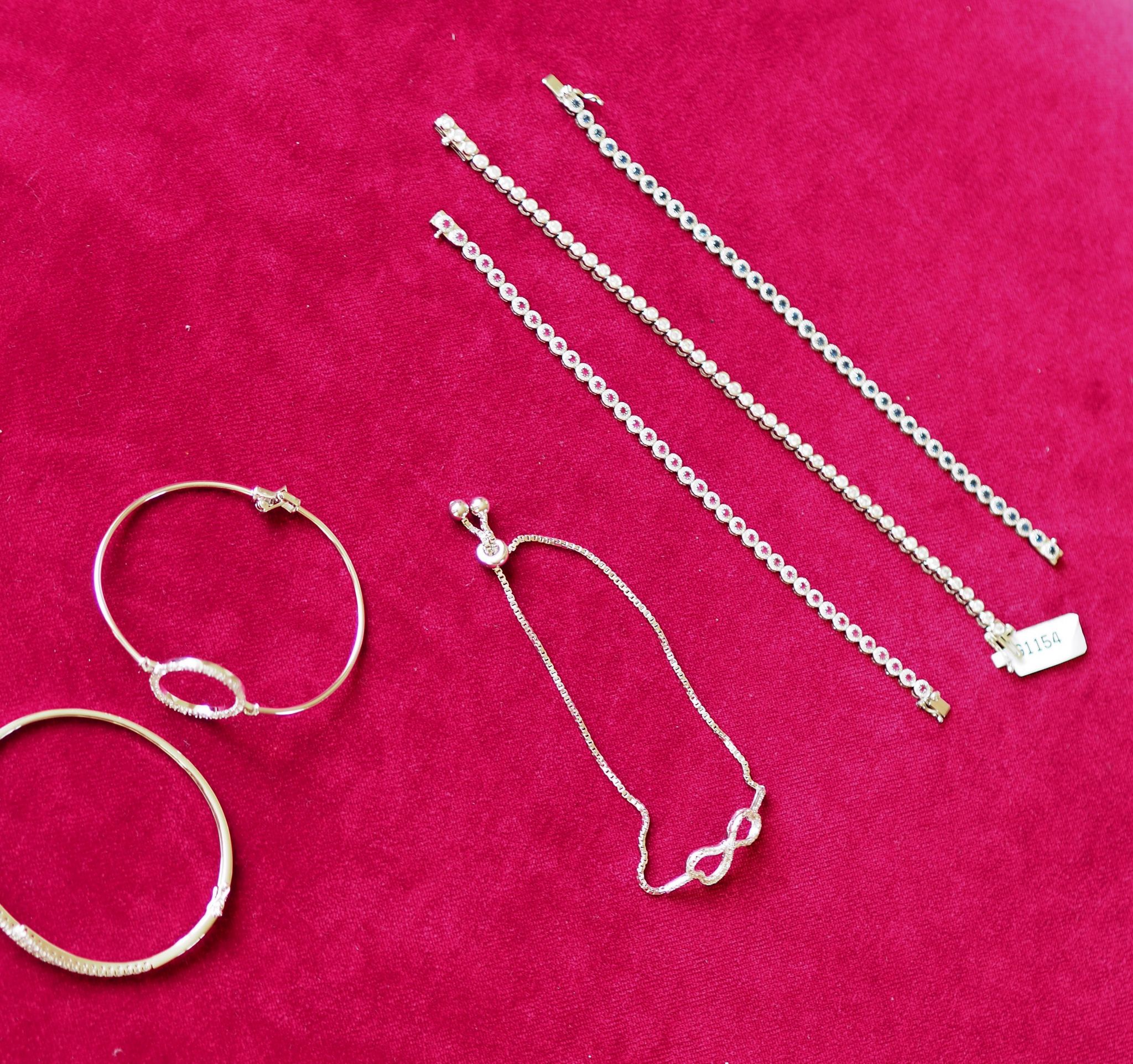 When I arrived at Dancer's Hill House I was greeted by a lady from The Diamond Store. Laid out, I was asked to choose some items that I would like to photograph with my outfits.
To be honest, bangles or Bracelets are always my first choice of jewellery. My hair makes my earrings disappear and I hate my neck! So I try and leave anything to attract attention to my hands. That's why everything here is either a bracelet or bangle. Because if I were to choose one item it would be that.
The Diamond Store is a vast website of beautifully crafted items here in the Uk. Not just Diamond, you can get all the other gems such as Ruby's and Sapphires, pretty much any They are all certified and prices vary greatly. I guess it depends on how many diamond, clarity, colour etc.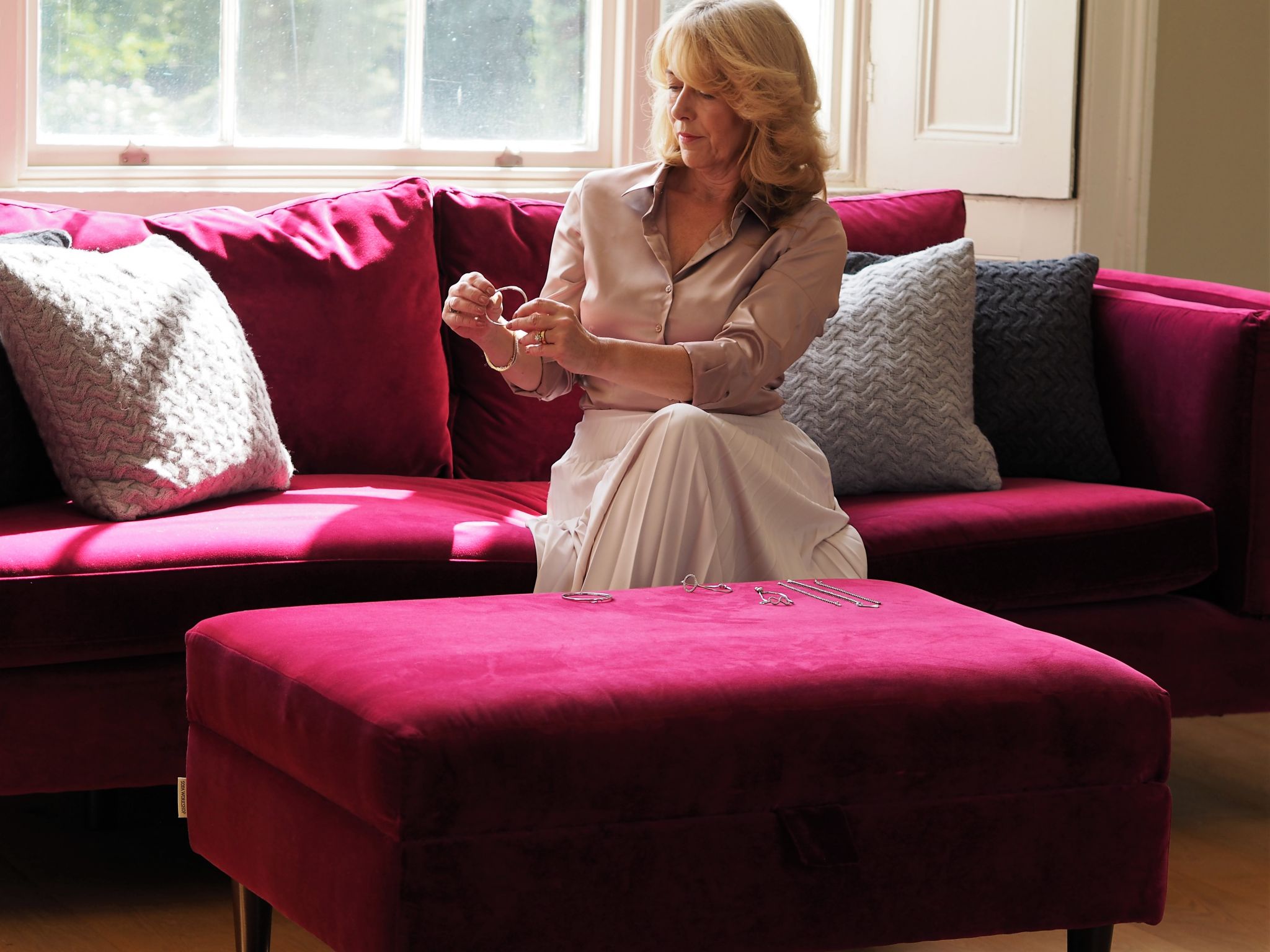 Once I had chosen the items to photograph off the lady went! Here I am left in charge of thousands of pounds of diamonds! And I enjoyed trying them all on! But like I said surprisingly it was the cheapest one that I fell in love with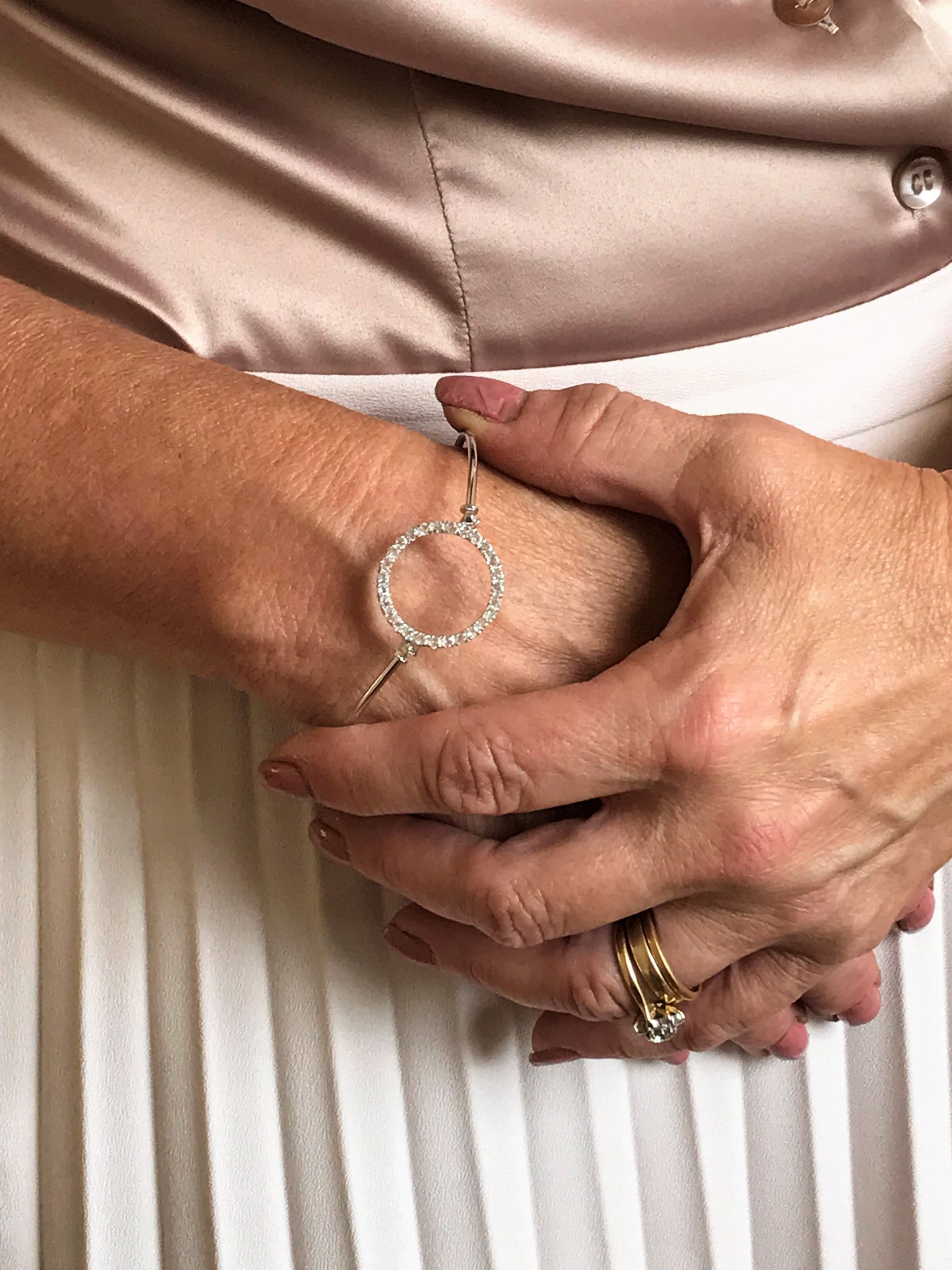 The Circle Of Life bracelet isn't actually diamonds, they're White Topaz. I would never have guessed that though, I didn't know until I looked it up on the website. I love its simplicity in design and colour. I would wear this a lot.
What I'm Wearing
My pleated skirt and Hawes Curtis shirt paired well together, along with the KanKan shoes. (perfect evening shoe)
Diamond Ruby and Saphire
Here with another outfit, I'm sporting two bracelets, similar to Tennis bracelets. One with Sapphires and one with Rubys. I worked it out that I'm wearing a total of £3668.00 here!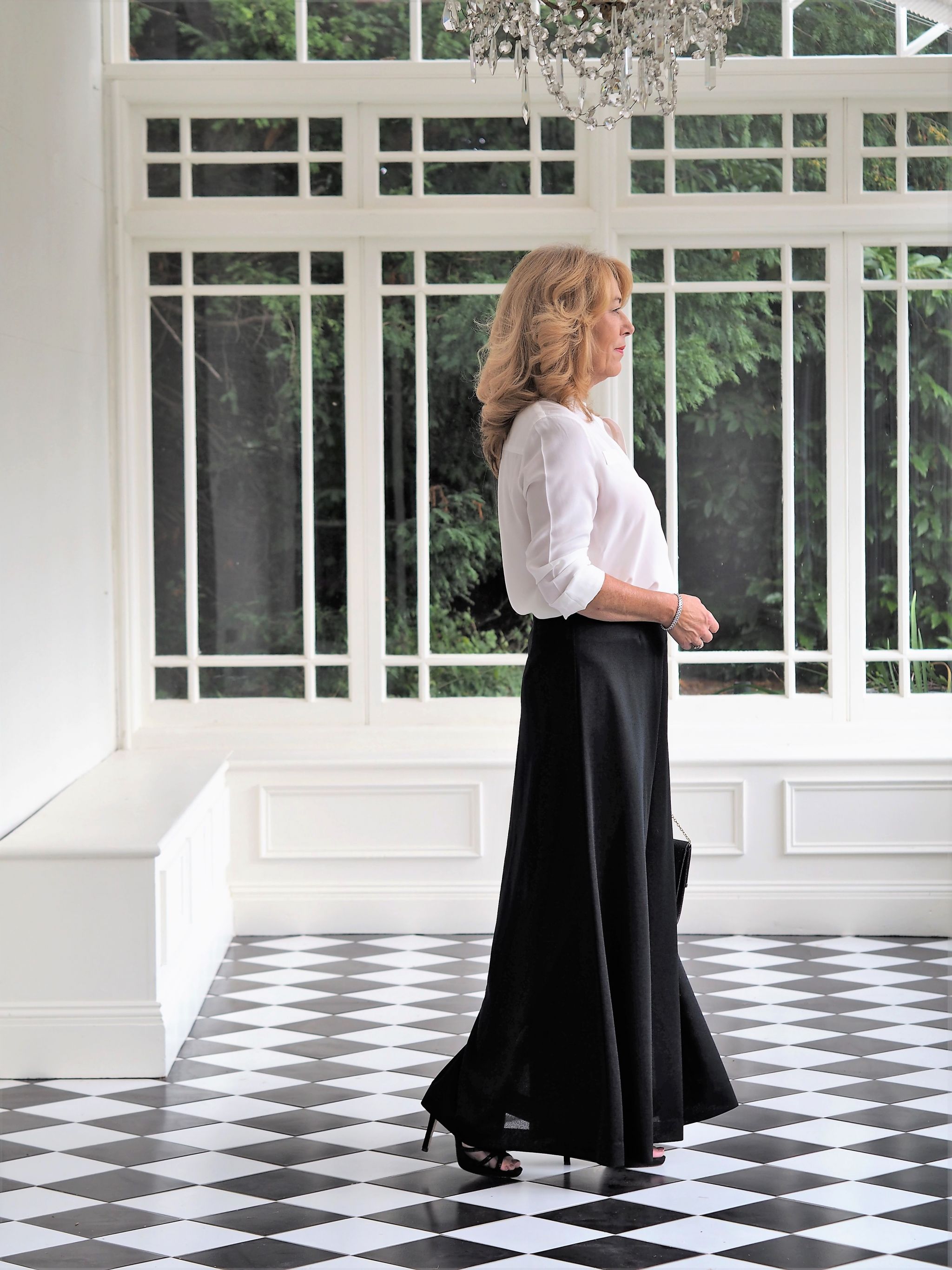 In the beautiful conservatory. You must pop over for a read about this place if you haven't already.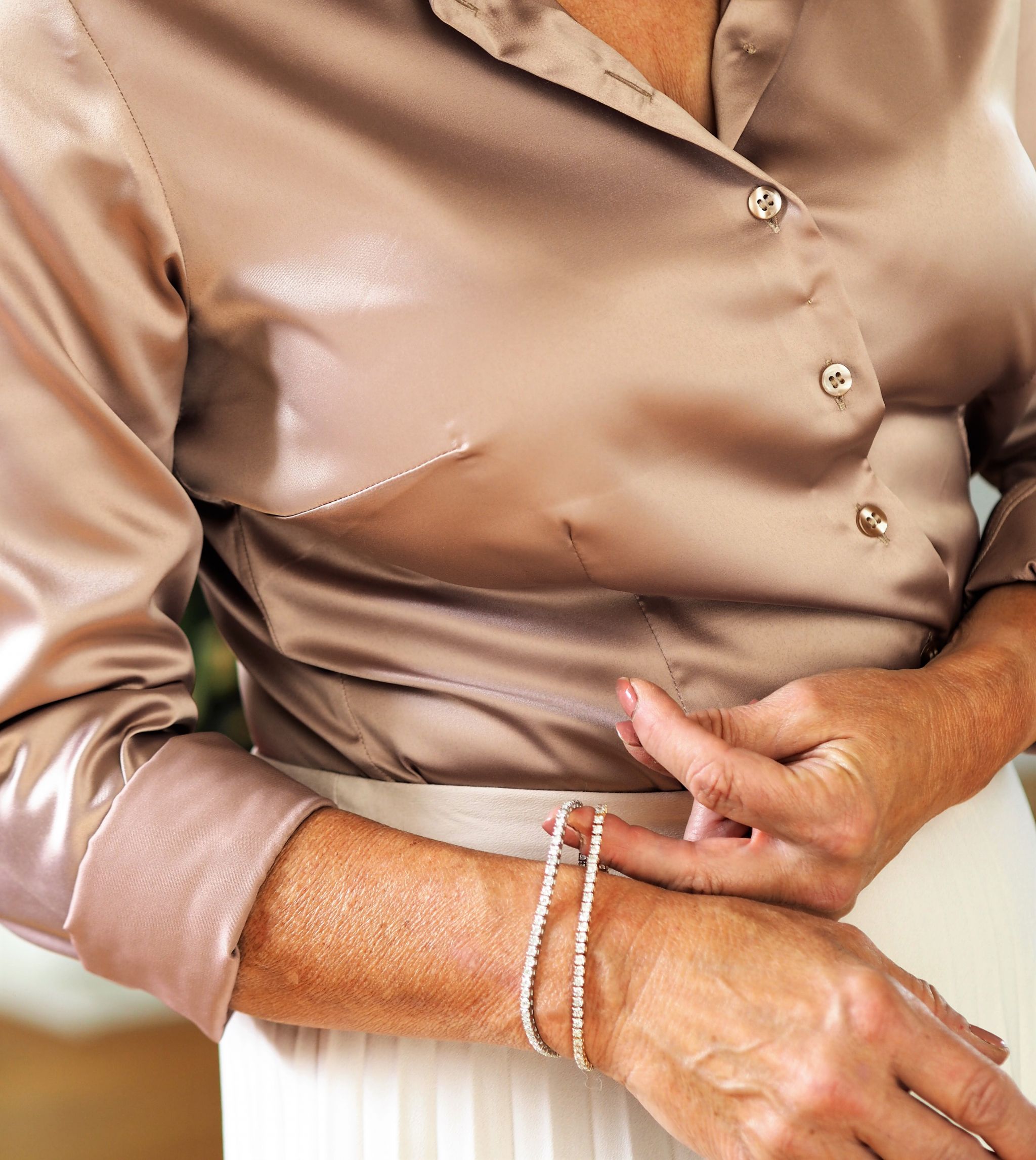 Just look at these! So beautiful. I don't think my photo does them justice. If I won the lottery eh?
The Tennis bracelets were of extremely high quality. They range in price from £350 – £4000.00 so if one has always been on your wish list, there's plenty to choose from on the website. Let me know what your favourite is featured here or what type of extravagant jewellery you wish for. Diamonds will always be my favourite. It's my birthstone too!
Thank you for stopping by!
Receive every post by clicking subscribe on the right-hand side.
You May have a friend that's interested in this? Please use the share buttons
Xo Laurie
Subscribe for the latest updates!