It's October and the weather is glorious for the time of year. I'm sure our warmer weather is lasting longer but then again so are our winters. Soon we will be like Australia! I've been frequenting my old haunts during my stay in Essex and the Langdon Hills Country Park on a gorgeous day was the perfect opportunity to share my new Vionic Whitney Boots
Monochromatic me!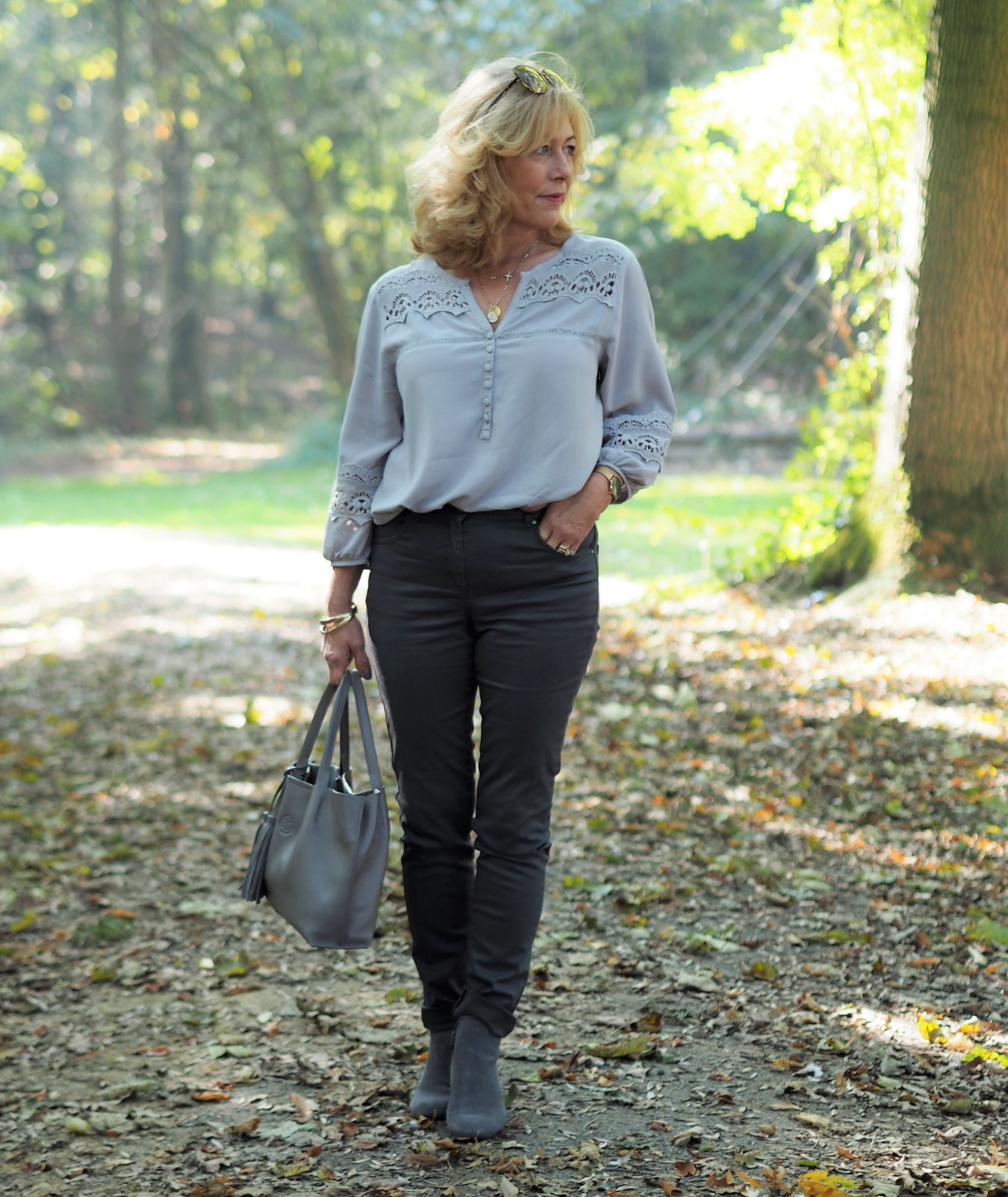 Grey boots were on my list for my growing Grey wardrobe. These Whitney boots are also available in Black for those who prefer that colour. I don't wear hardly any Black, Grey is my new Black and they will work hard with all the items I have.
Perfectly matching Grey accessories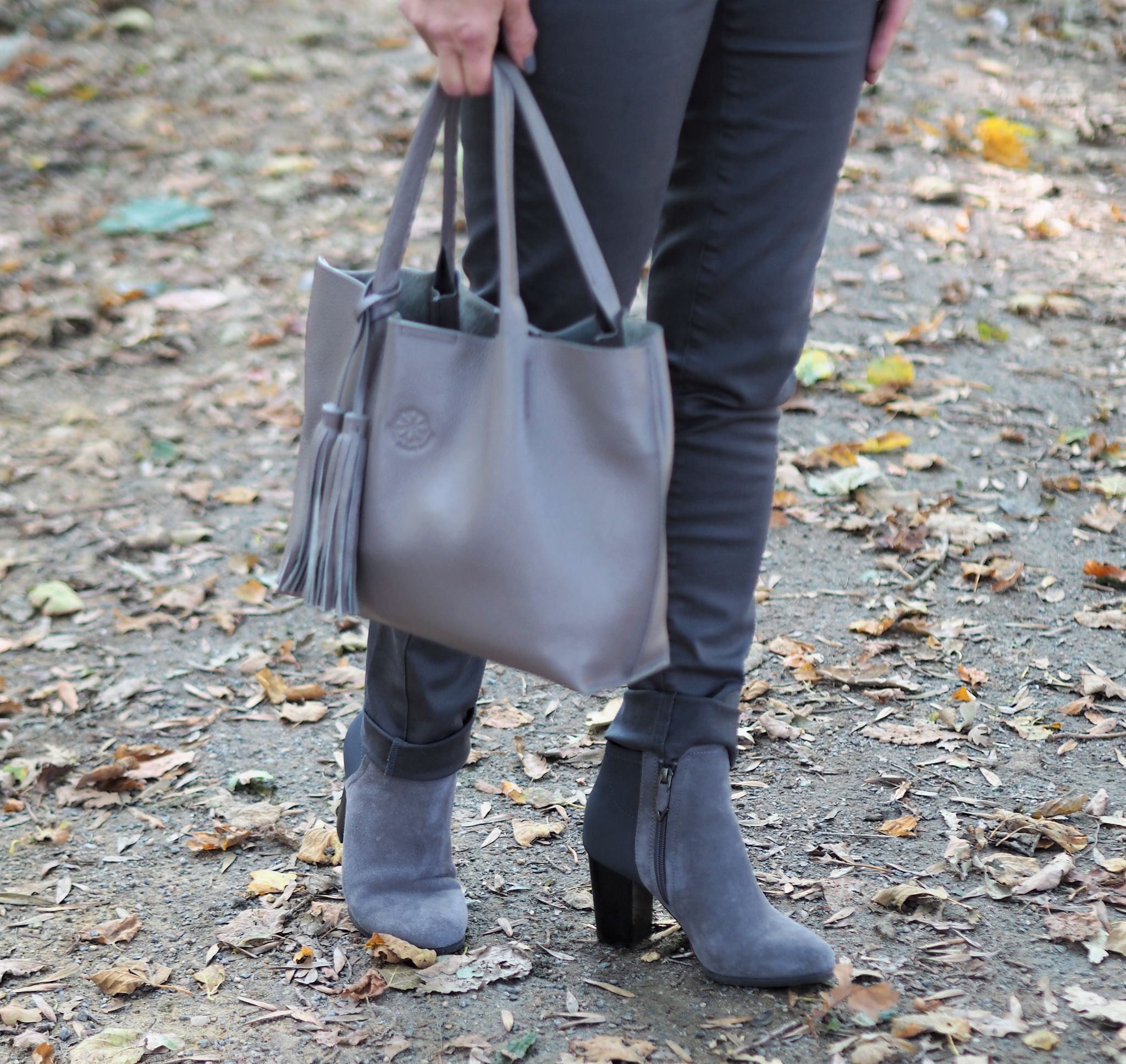 It was love at first sight when I spotted these at the Vionic Press Event, I couldn't take my eyes off them gliding down the catwalk. It's my first pair of heels from Vionic Uk and I wondered if they would live up to my other forever on my feet Vionics
Discover the secret about these boots!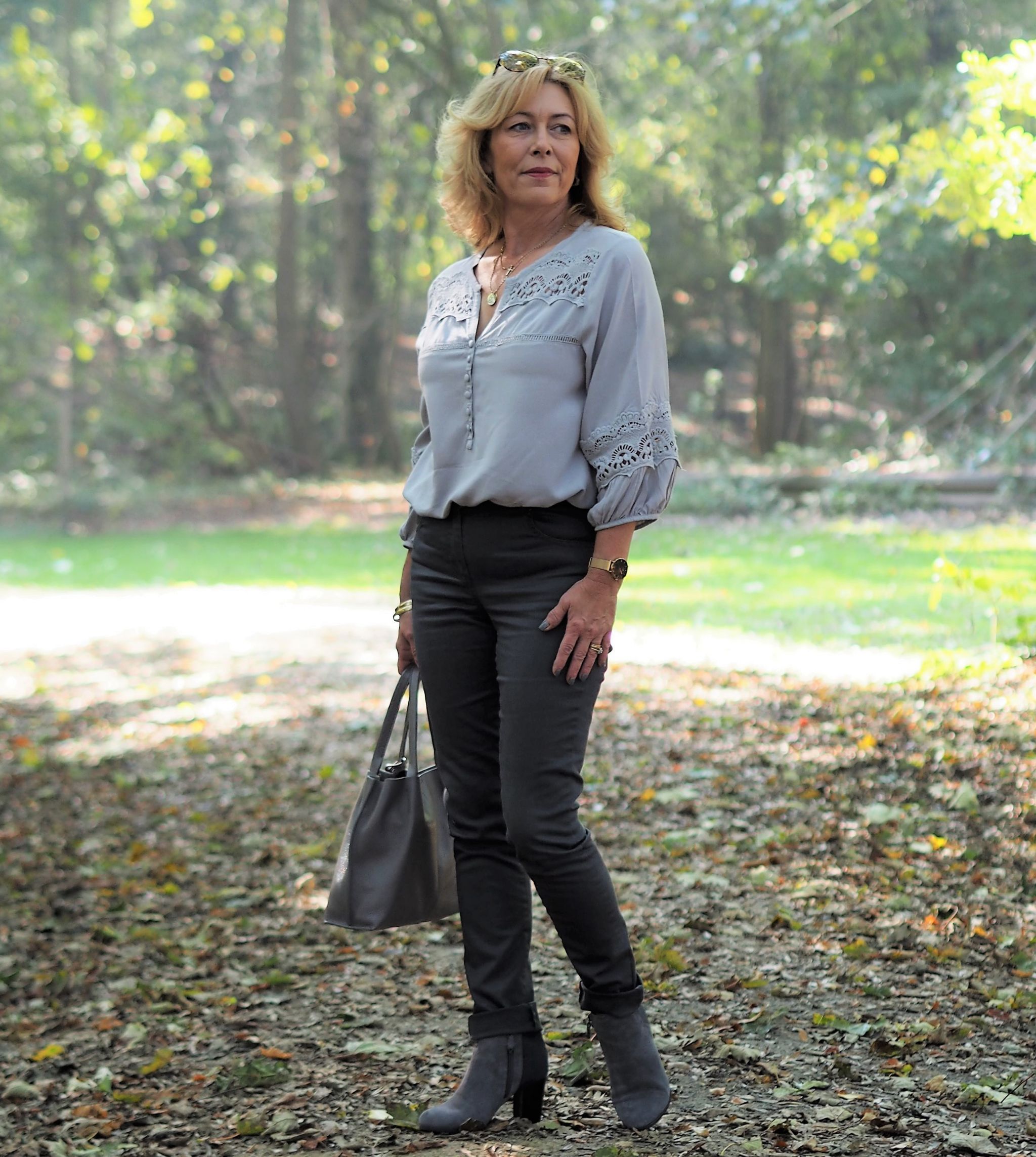 Cow Suede and Neoprene? Such a clever combination, these boots fit like a glove with the Neoprene gently hugging the back of your feet so soft. Plus don't forget the secret that any of the Vionic Uk shoes and boots possess. Have you discovered it yet?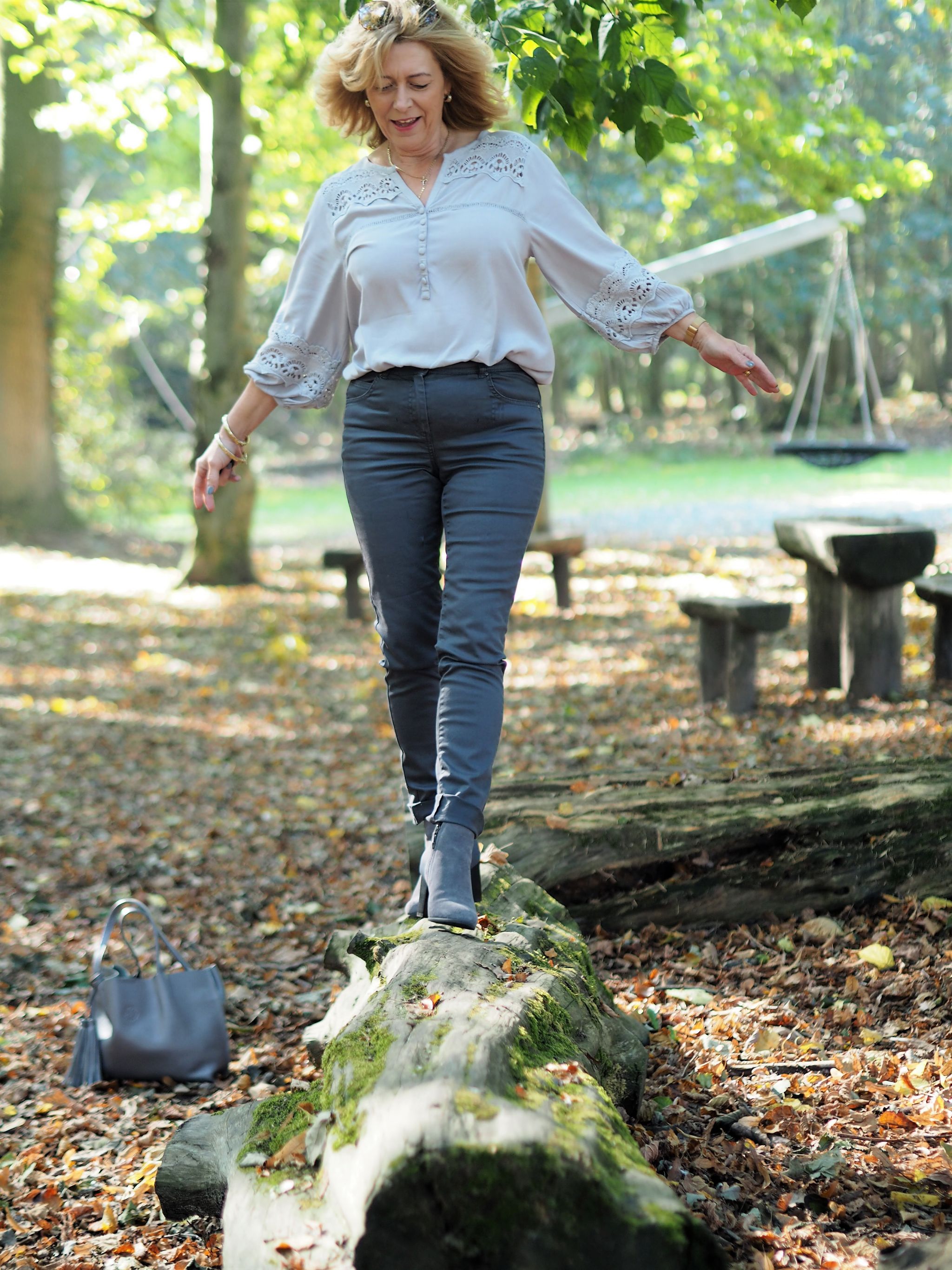 It's good to get out in the sun and take some deep breathes of fresh air! I used to walk the dogs here every morning. It's weird how you can smell how much fresher the air is compared to London. You have to live in London to understand that.
A challenge to walk this log in heels just goes to show how steady my feet are. I did complete this challenge! They don't feel at all high on and the heel is very stable, not like your stiletto type.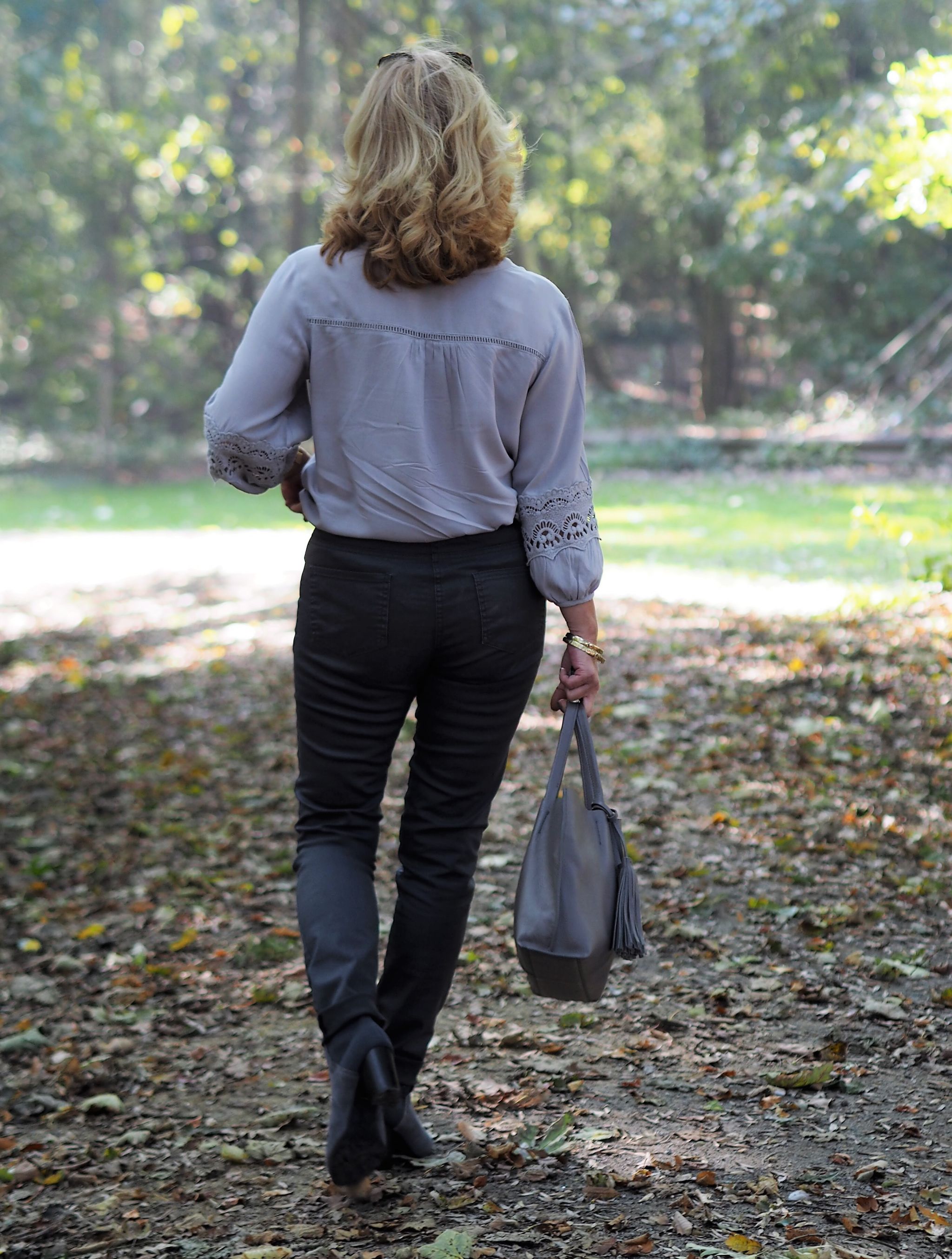 Super impressed with my new boots, I think the Vionic brand have really upped their game this year. I've been living in my Caroll pumps see here and if like me you're hooked on the animal print trend try the snakeskin Josie shoes I have them on my wishlist!
Which colour would you choose these Whitney boots? Are you all for Black or do you prefer Grey?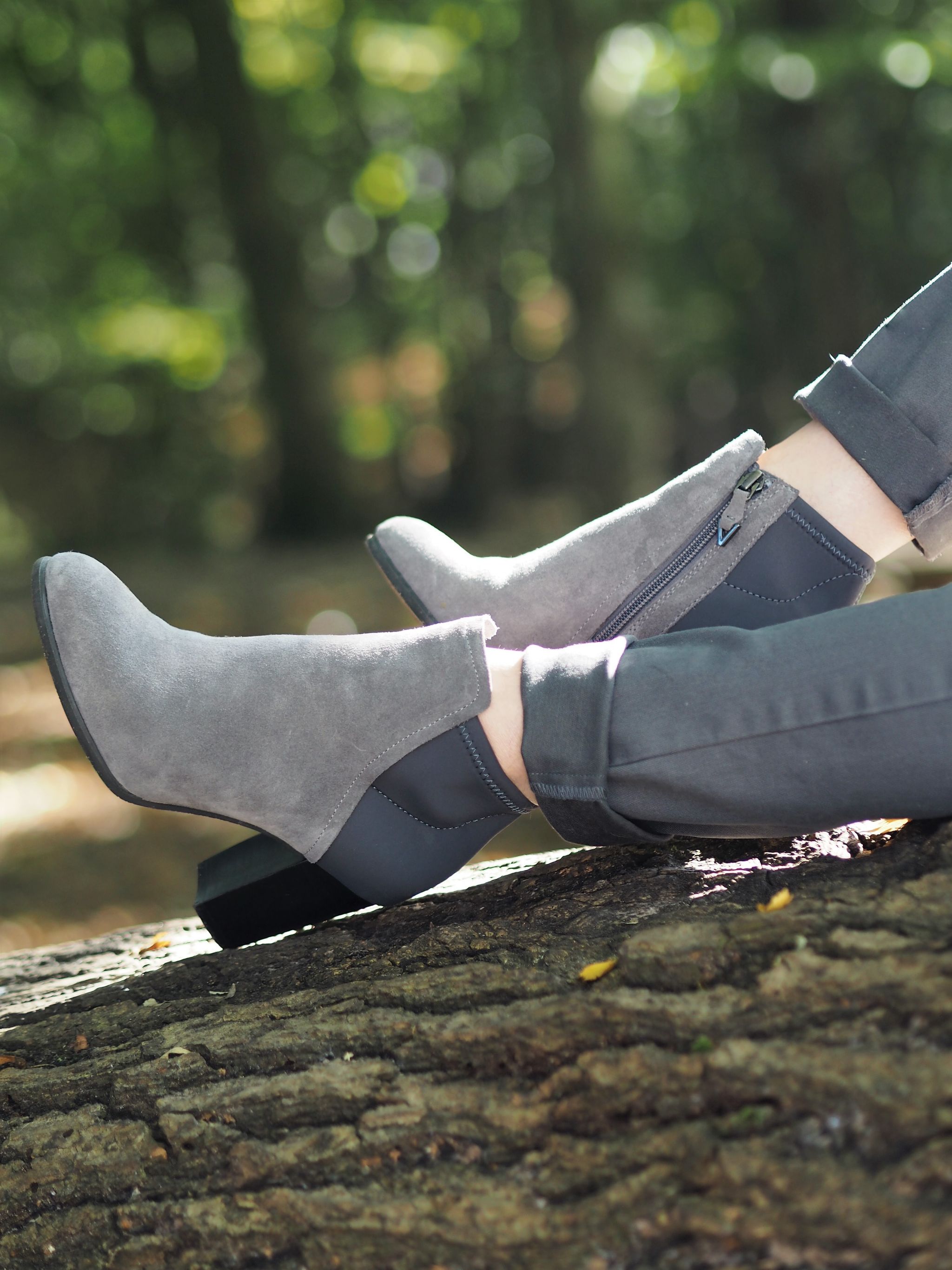 I know these will see me well through the winter. My knee high boots from last year are still like new and you will be seeing them on repeat too!
Thank you for stopping by!
Receive every post by clicking subscribe on the right-hand side.
You May have a friend that's interested in this? Please use the share buttons
Xo Laurie
Subscribe for the latest updates!