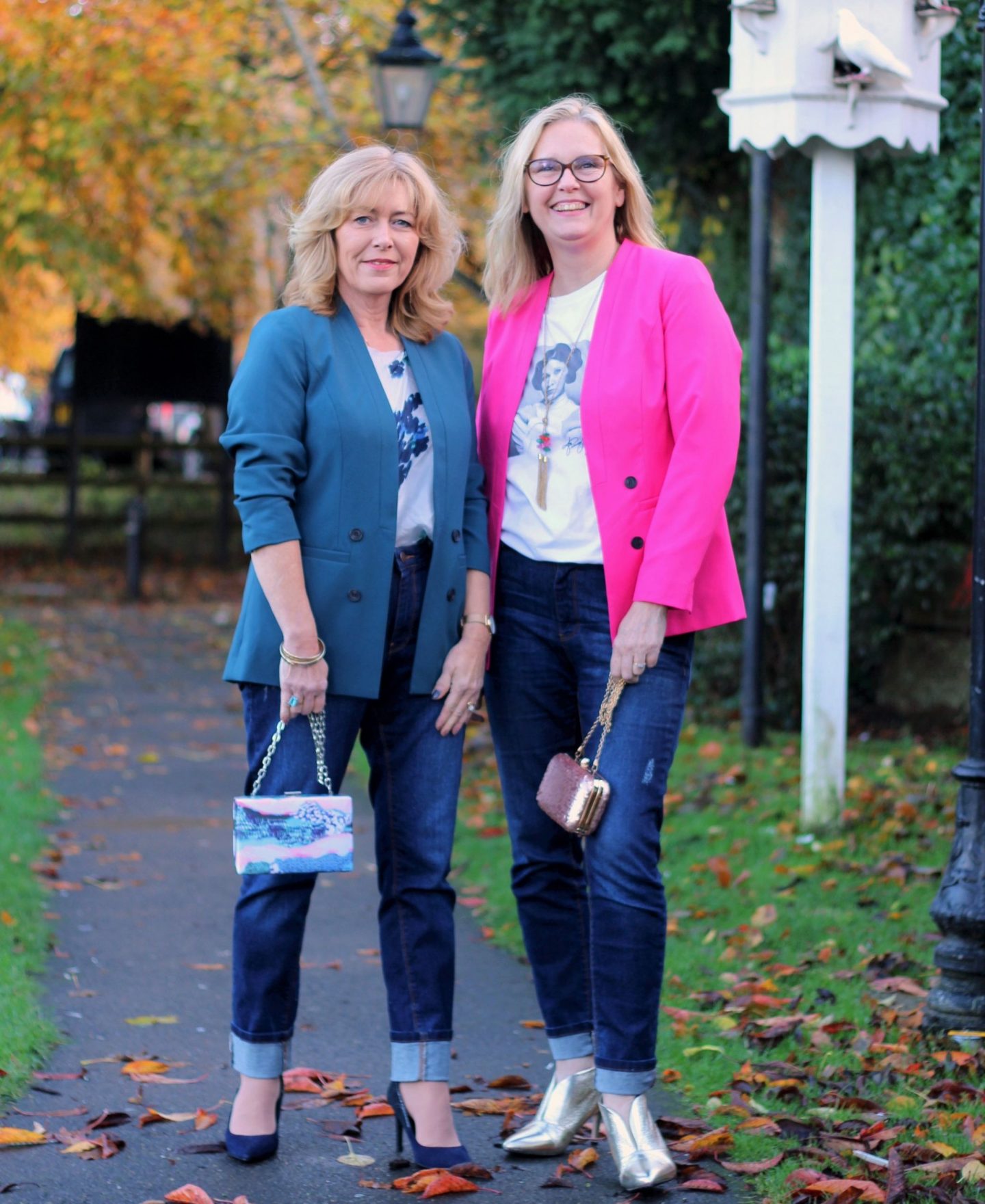 Having a good blogging buddy has for me, taken blogging from being enjoyable to really enjoyable! Ashley of Lazy Daisy Jones and I meet up regularly and she has stayed over at mine in between events that we have attended. Ashley lives in Dorset and I live in London so it makes sense.
A couple of weekends ago, it was time for us to make a date to drive to Ashley's neck of the woods. I was eager to see her house and where she lives. It's so much easier when you can picture what someone's talking about, isn't it?
We were gifted the same JD Williams Blazers in different colours and a pair of Sadie Slim jeans. We thought it would be interesting for you to see how we style our clothes differently. You can view Ashley from Lazy Daisy Jones look to see how different we dress…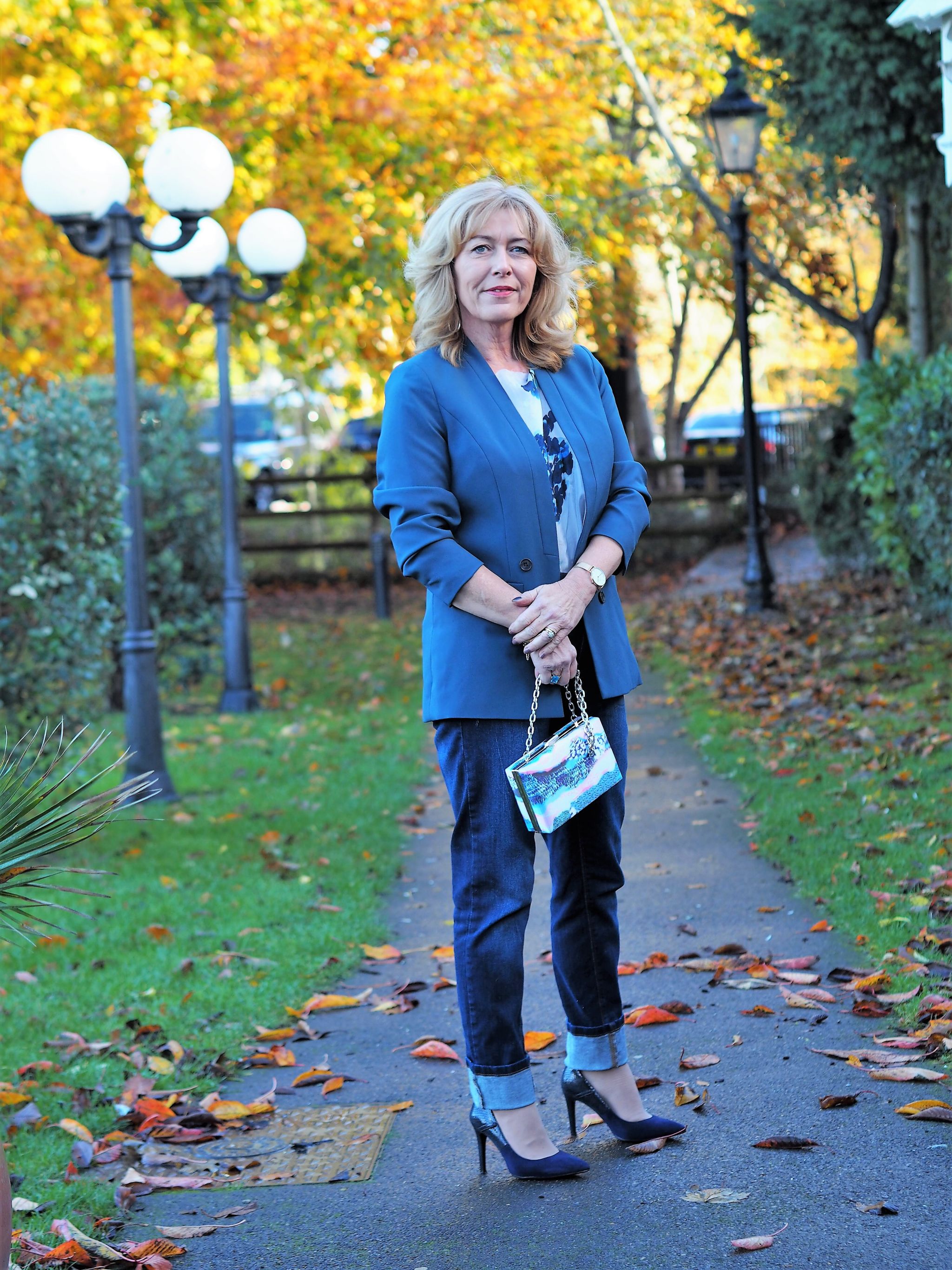 This classic style edge to edge blazer is perfect for day to night dressing. I love the colour, Teal. As you know I'm all about classic dressing but Ashley has more a cool girl style, so it's interesting to see how differently these Blazers can be worn.
I would swap a sweater or long sleeved T for daytime and us going out for this lunch date didn't require anything too dressy but add a sparkly cami to amp it up a bit and this look would be great for evening.
A new style more casual jean for me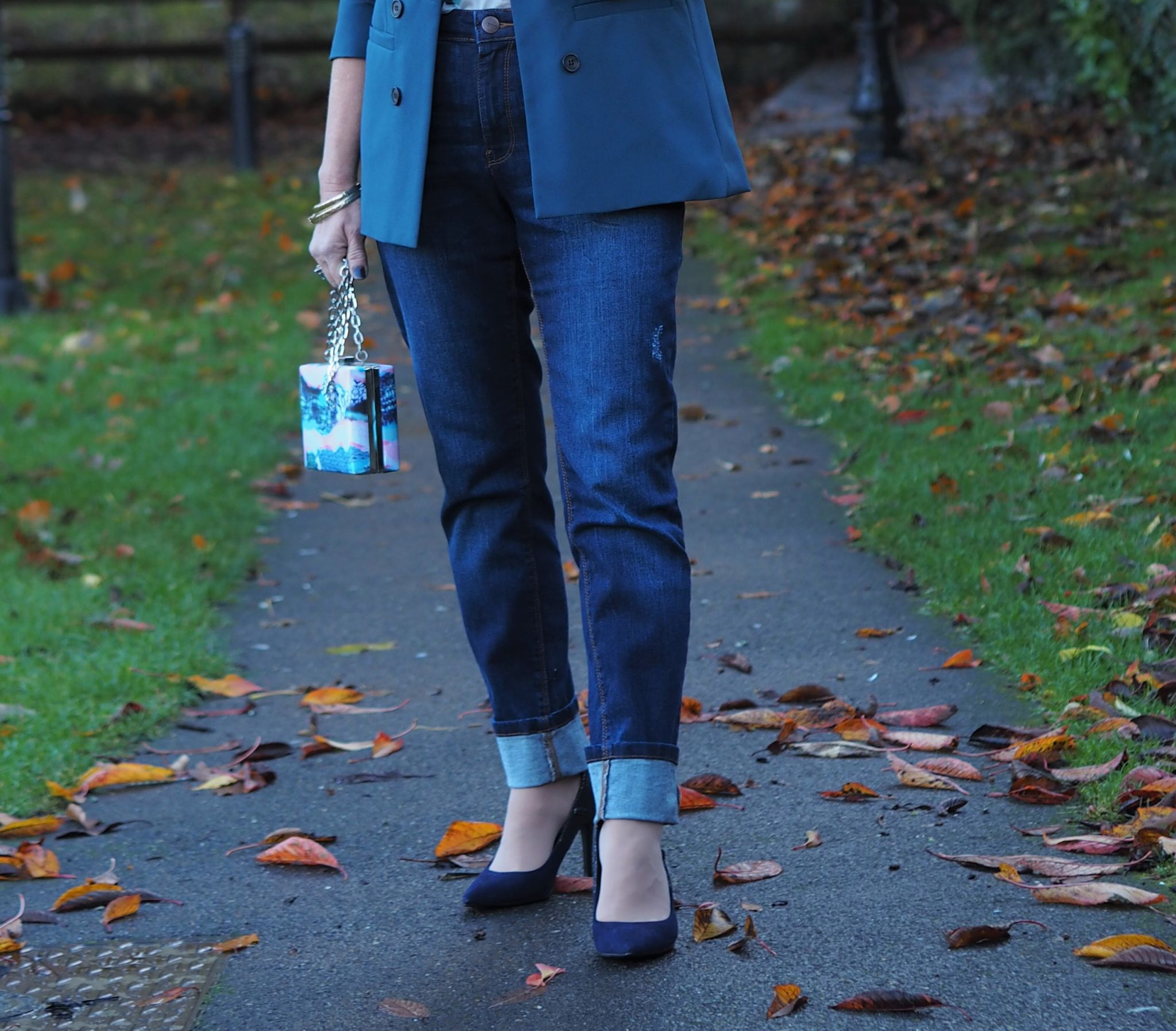 The jeans are a new style of jean for me, trying out new more modern styles these Sadie Slim jeans are a lot less figure-hugging than what I would normally wear and the turn up at the bottom creates a more on-trend look. I was wary of trying this new style with my shorter than average legs but I really like it. The fact that these are available in different leg lengths helps!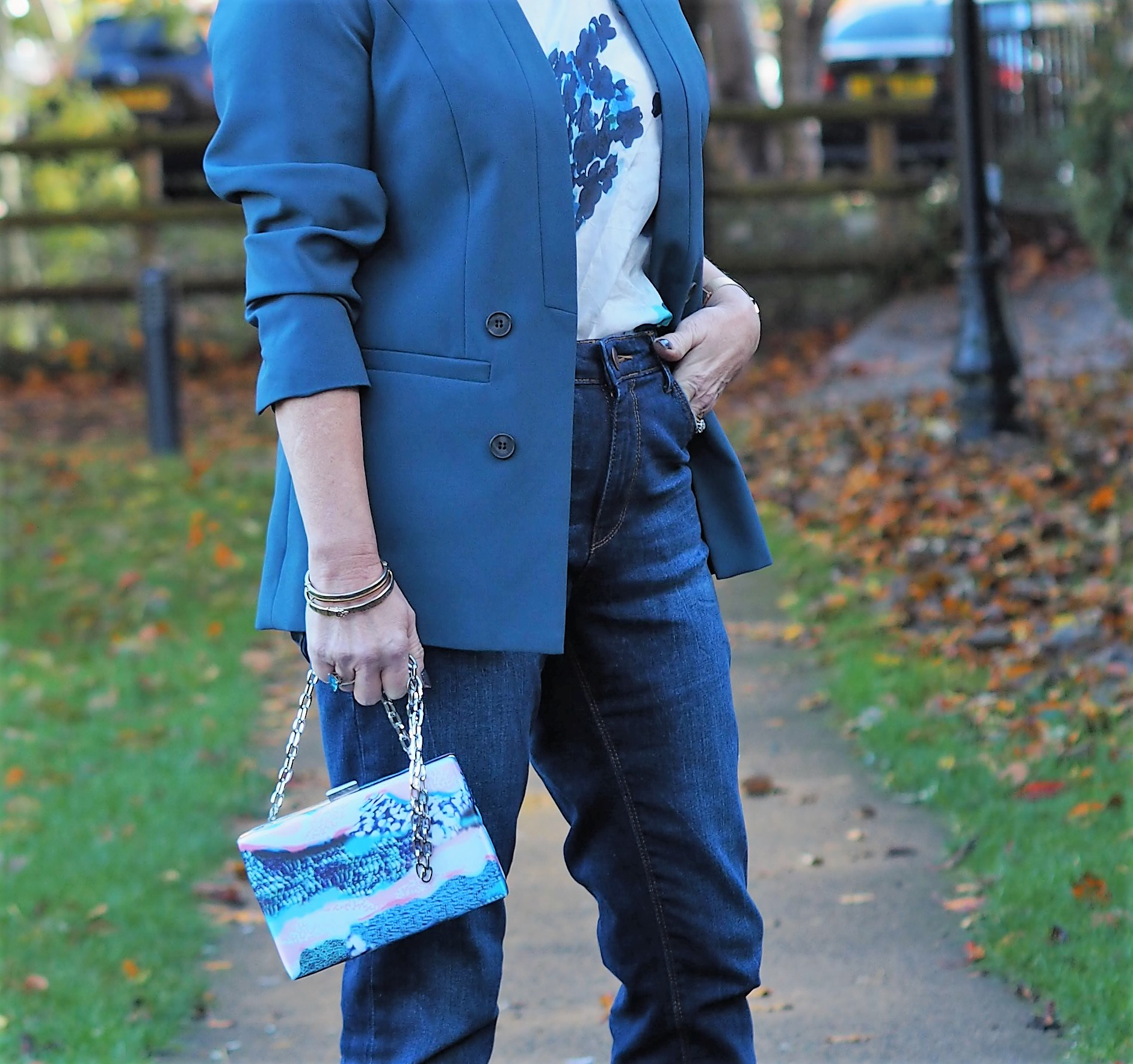 I travelled from Essex to Dorset and as per forgot my bag and shoes I had planned to wear for this post! I borrowed the bag from Ashley, a lucky perfect match I think!
Navy courts that I had with me came in handy but I did plan to wear my Teal satin courts that I wore for the JD Williams and Woman & Home event would have looked lovely, although the rain would have ruined them!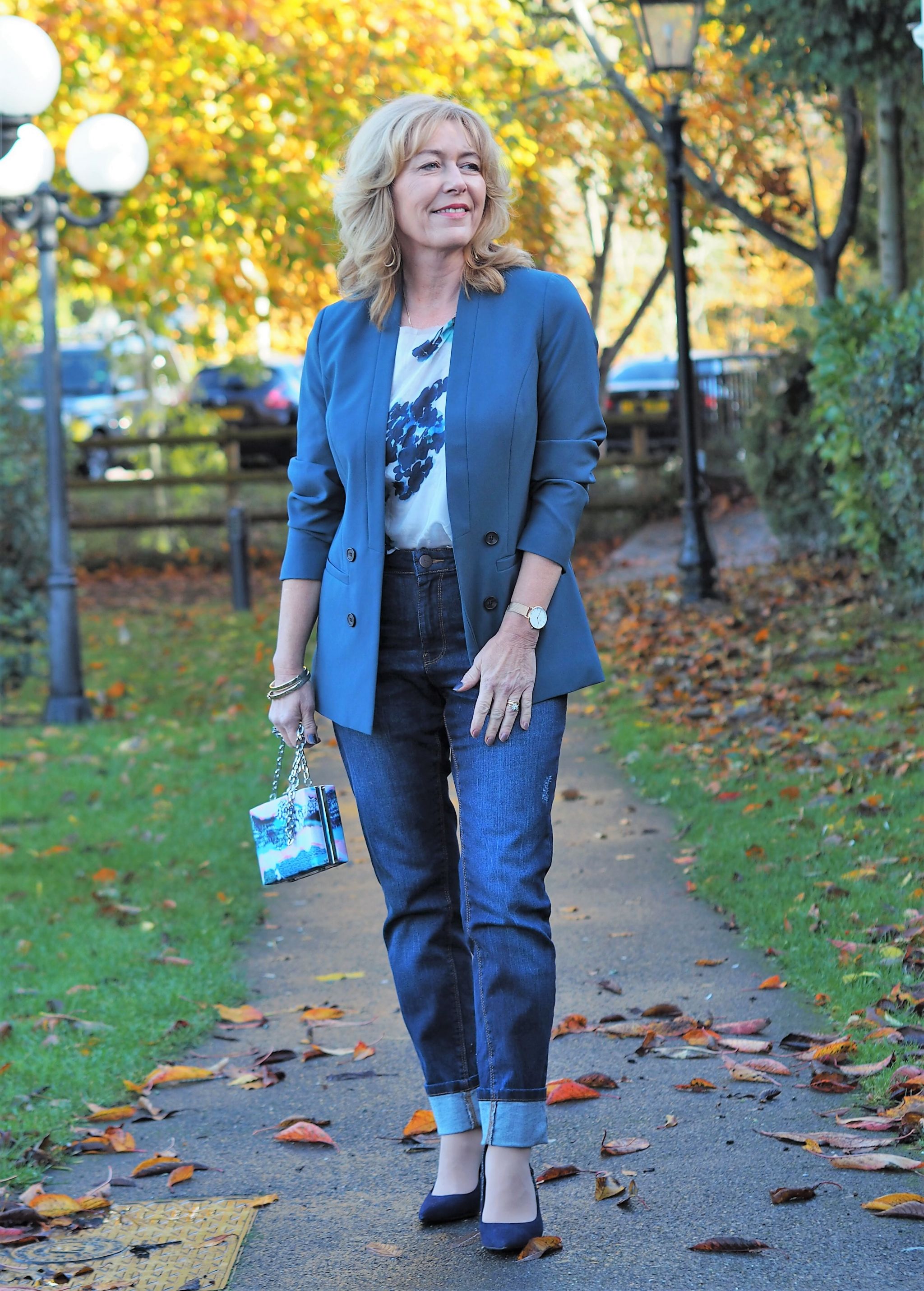 The top under the jacket? It's a long silk scarf! I cut a hole through the middle popped it over my head and tucked it in. Another way to wear eh? I do have a camisole on underneath and the scarf can still be worn as a scarf, ruched up around my neck you wouldn't know that there's a hole in it.
Day to date cool girl style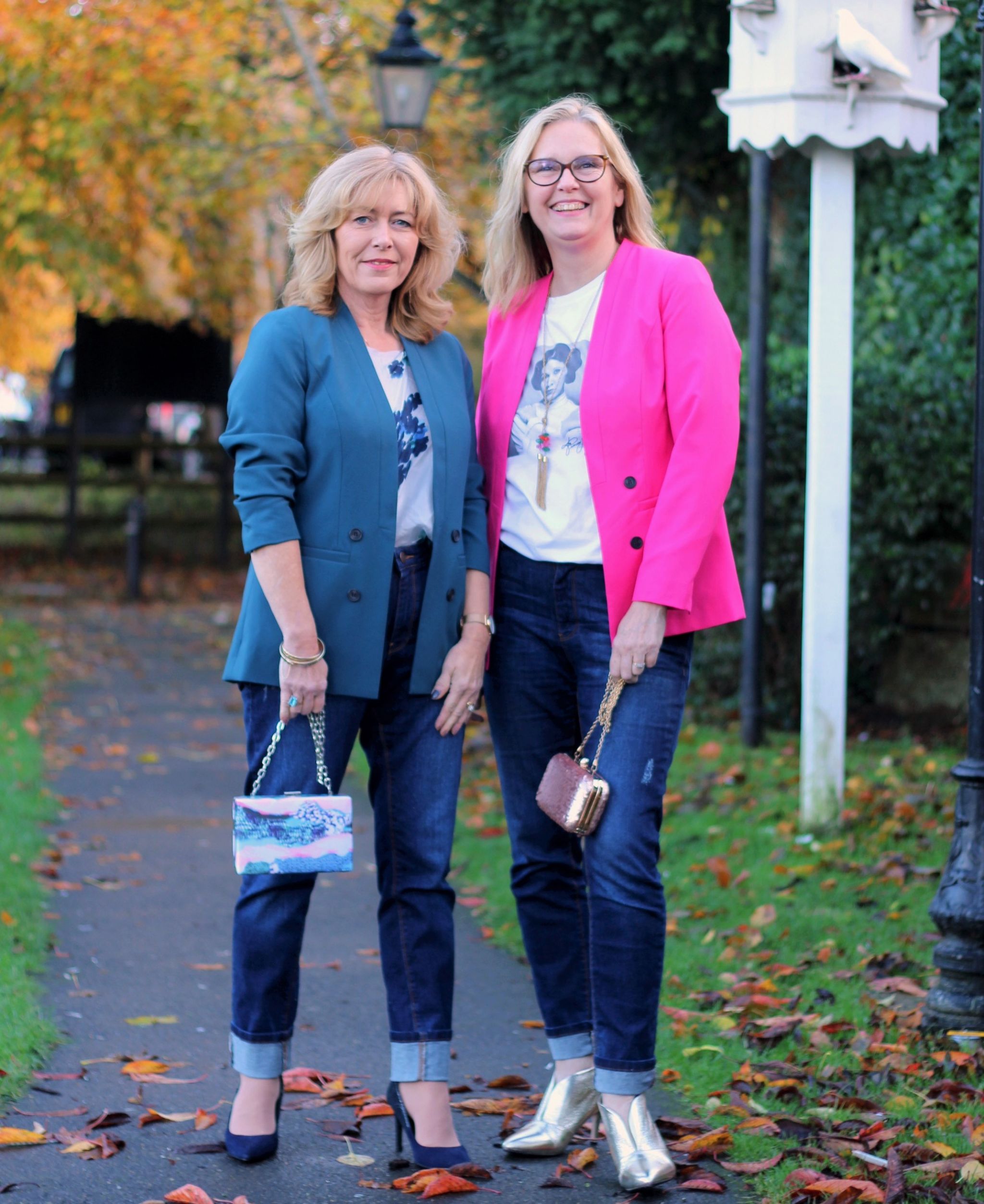 So here we are the two of us. Ashleys Hot Pink Blazer looks amazing and so much cooler worn with the T-shirt. The boots and bag completely switch the look to date dressing. Pop over and read how Ashley decided to put her look together.
Can I ask a favour?
Oh and I wanted to mention that Ashley is in the run-up for the UK Blog Awards. Please pop over and give her a vote. I want her to win! I'm way too scared and un-confident to enter something like that! But I'm flying the flag for Ashley all the way!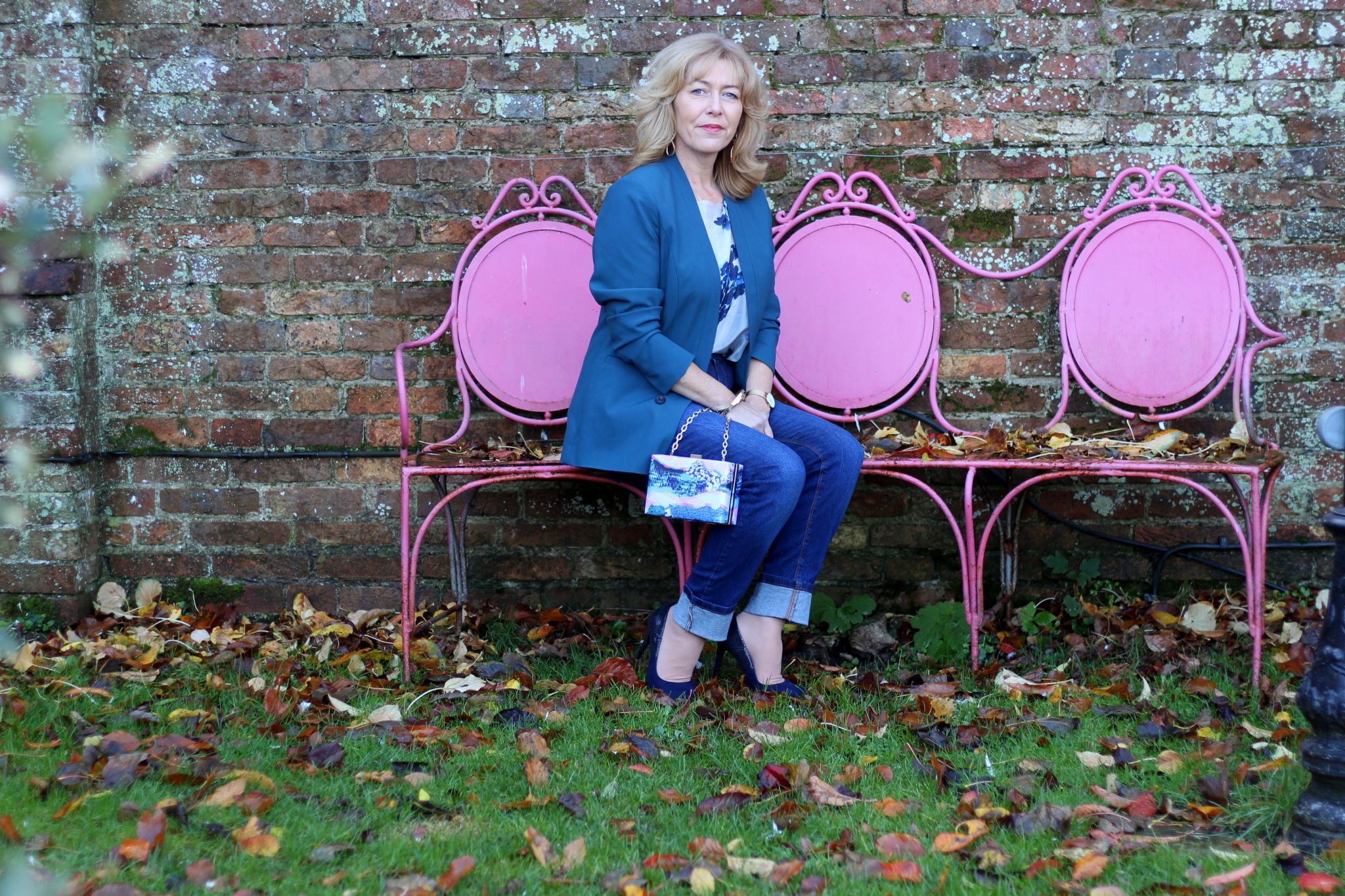 Ok it rained nearly the whole time and taking photos was tricky but the time spent with Ashley and her family was brilliant. Our other halves get on really well, that's the icing on the cake. They, of course, got the day off from being photographers and spent the afternoon in the pub.
Blazer Co/ JD Williams
Sadie Slim Jeans Co/ JD Williams
Thank you for stopping by!
Receive every post by clicking subscribe on the right-hand side.
You May have a friend that's interested in this? Please use the share buttons
Xo Laurie
Affiliate links
Subscribe for the latest updates!