Hands up who's afraid of the dentist? That would be me! More of a phobia, going way back to my teenage years, when I had one bad experience after another. Not only has this knocked my confidence and deterred me from visiting the dentist for years, it's also held back my confidence when it comes to speaking online.
Being a blogger, in those close-up shots, you will rarely ever see my mouth open as I hate my teeth! But now, as I'm getting my little filming channel off the ground, it's time to start thinking about what to do to make my teeth better. I would love to chat more on stories and YouTube and it's my teeth that are holding me back.
Time to be brave and boost that confidence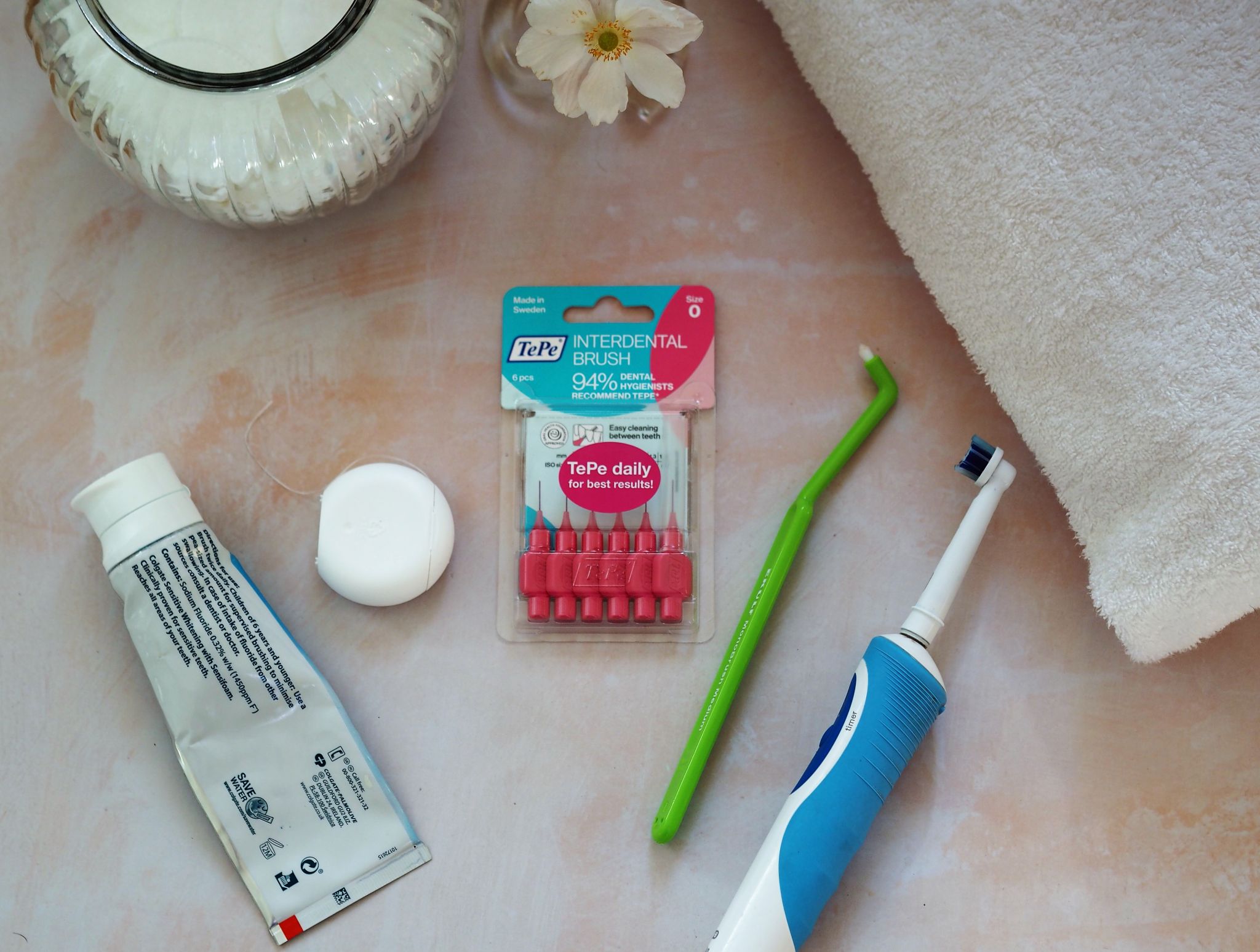 I was contacted by TePe, an oral care brand that specialises in interdental brushes, to see if I would like to share my experience using their products with my lovely readers. As this involved taking a trip to see a dental hygienist, my initial reaction was no thanks!
But I kept thinking about it and decided to bite the bullet. Now don't get me wrong, I have been visiting a dentist for the last five years, who is super gentle, and I trust her completely. While the thought of seeing someone new made my palms sweat just thinking about it, when I looked in the mirror, teeth on show, the determination came back.
The dental hygienist that I saw was amazing! Very gentle and explained everything she was going to do step by step. I've had my teeth cleaned at my local dentist but the magic this lady performed on me was amazing.
After having a deep clean and polish, my dental hygienist explained all about how to keep my teeth and gums in good condition and that's where these little TePe Interdental brushes get their intro. The difference they make is quite remarkable!
Here are the top tips I received from my dental hygienist:
Don't brush up and down. Use circular motions when brushing your teeth, preferably with an electric toothbrush

Use TePe interdental brushes daily to get into areas that the toothbrush alone can't reach. These help to remove plaque, which causes gingivitis, cavities and bad breath– this is what has really made the difference to my oral hygiene

If your gaps aren't big enough for interdental brushes, use dental floss both in the morning and at night

Use an interspace brush for those hard to reach areas (not sure this is right, is this a misunderstanding of an Angle brush ?)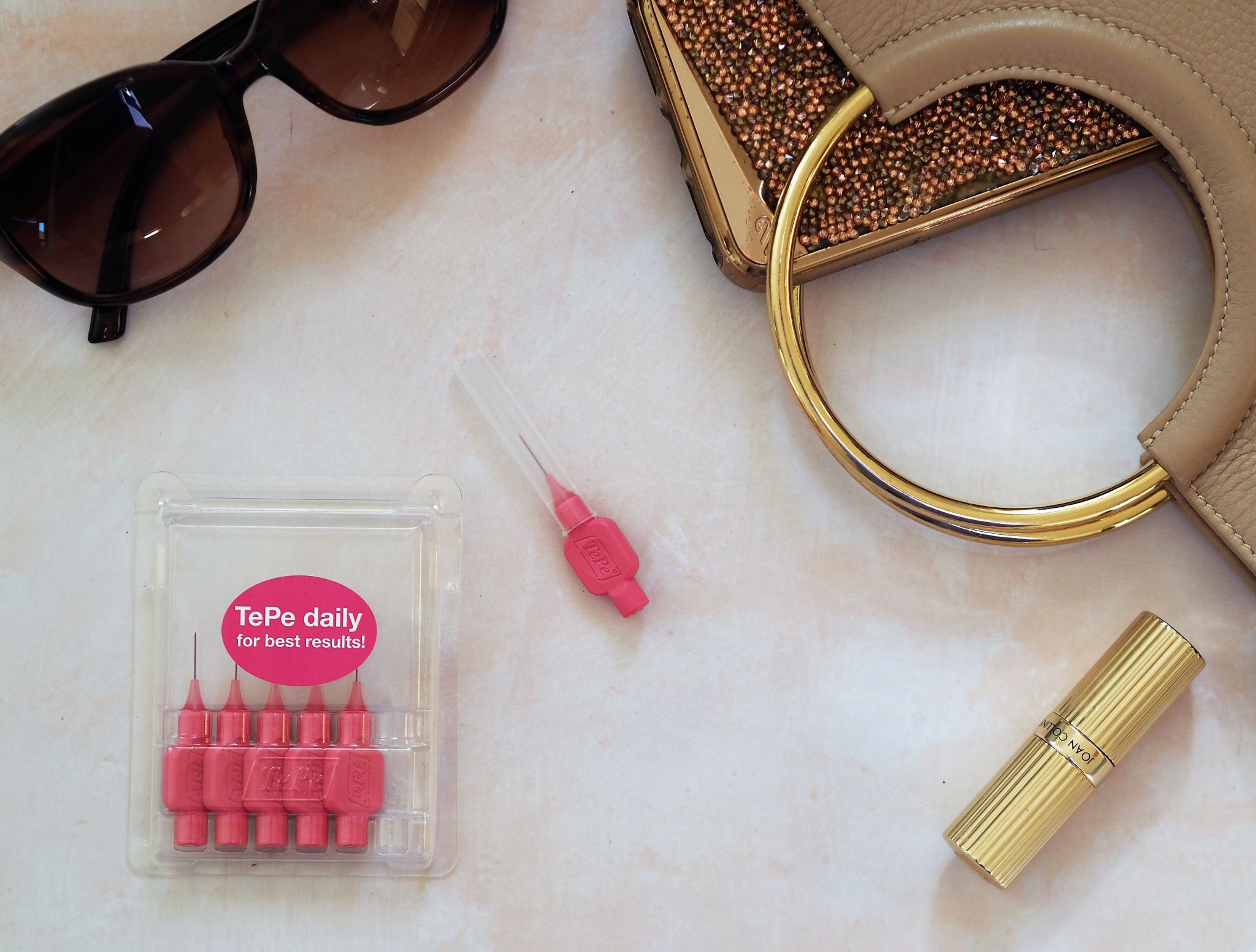 Some of the advice from my hygienist came as quite a surprise. I've always brushed my teeth up and down, but apparently, that makes your gums recede. I didn't know that, and I will push for more information from my own dentist in the future.
My hygienist also recommended that I use TePe interdental brushes in the morning and in the evening, along with brushing my teeth. The TePe interdental brushes are designed to clean the teeth in between even the tiniest of gaps and below the gum line. In fact, TePe interdental brushes clean 40% more of your tooth's surface than regular brushing alone. As I have quite crooked teeth, these are great for keeping them clean and makes sense of the dark lines I had appearing between gaps.
I even take my TePe interdental brushes out with me now, ready to use on the go, especially if I've eaten. They are available in a range of sizes and I'm using two different colours for the different size gaps in my teeth. They don't hurt at all to use, it's just like brushing your teeth the other way. If you're a huge coffee or tea drinker like me, it would be wise to give these a try!
Feeling the confidence and bearing all!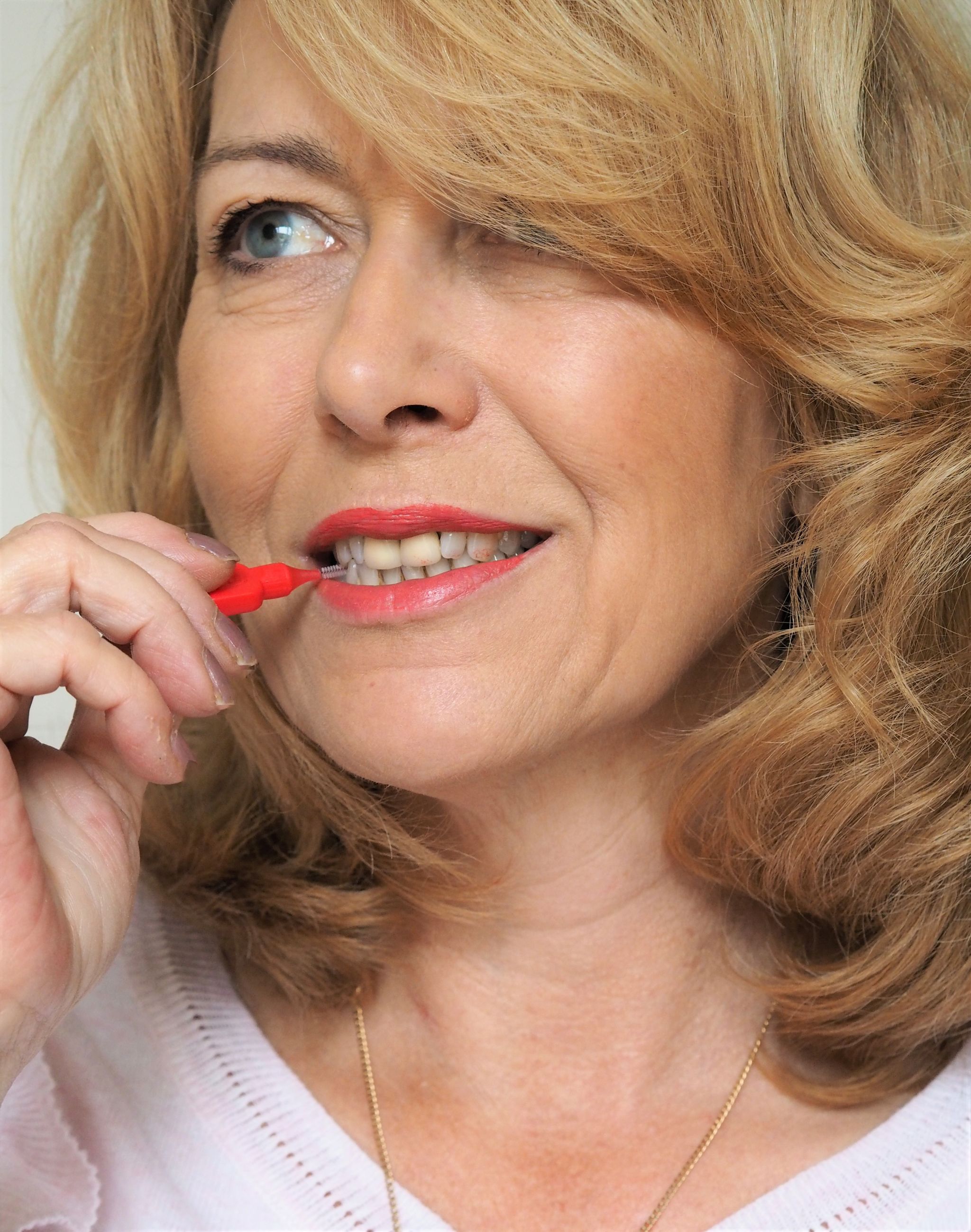 So here are my teeth for all to see! Not perfect but still a lot better than they were. I'm keeping up with the routine my dental hygienist explained and alongside using the TePe interdental brushes, I'm ready to smile with confidence.
TePe interdental brushes retail from £3.00. You can find TePe interdental brushes in most dentists, Boots, Tesco, Sainsbury's, Waitrose and leading chemists.
TePe interdental brushes Co/ TePe
Thank you for stopping by!
Receive every post by clicking subscribe on the right-hand side.
You May have a friend that's interested in this? Please use the share buttons
Xo Laurie
Subscribe for the latest updates!