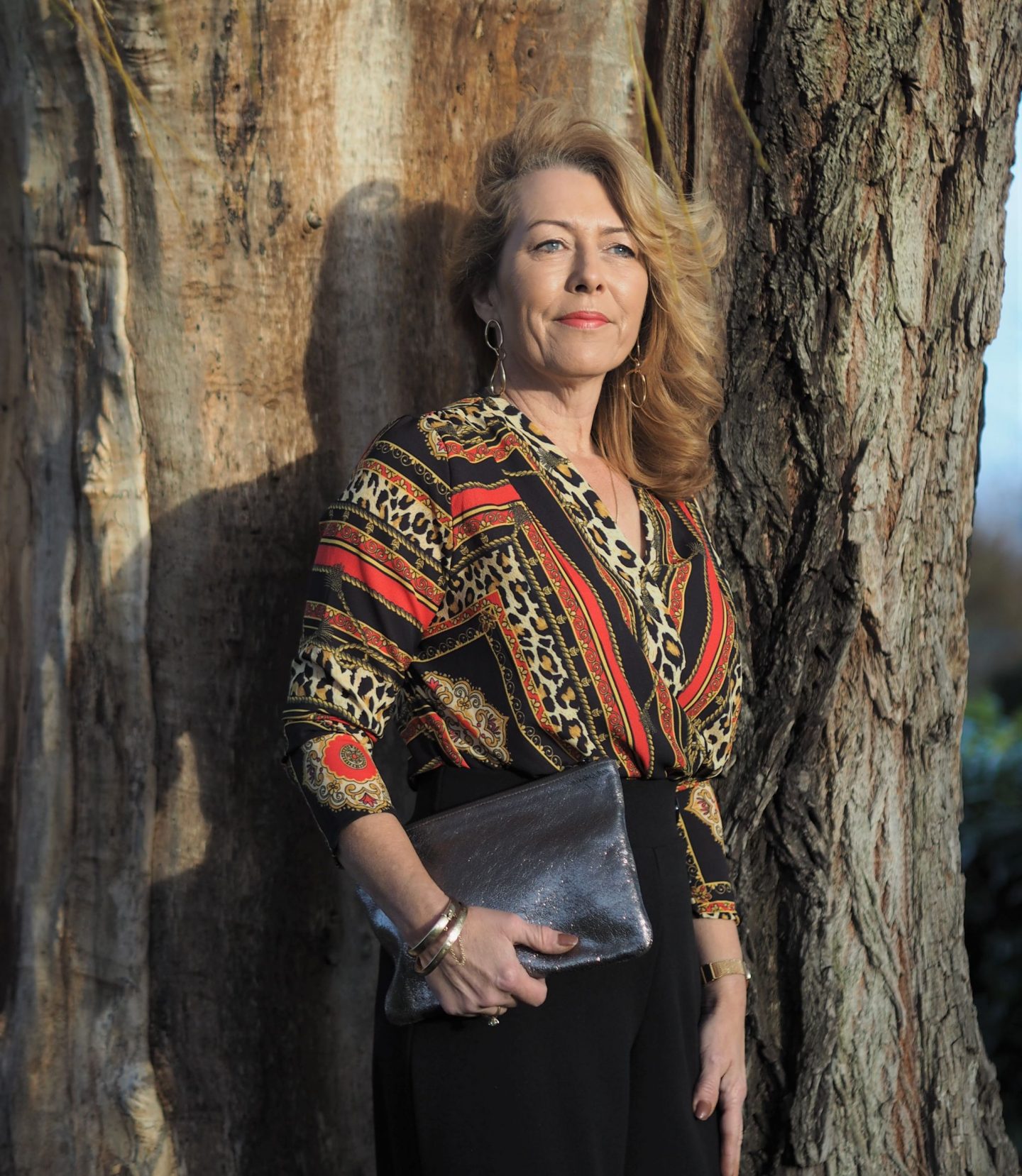 I shot these outfit photos today. A blustery cold and wet day! What us bloggers do! But this will be my last post of the year and I will be back on Tuesday the 1st of January 2o19. That's the first time I've written that year!
I've had the mother of colds and didn't get myself in gear to do any photos for a few days and I really wanted to post before everyone disappears for the celebrations to wish you all a wonderful Christmas.
A windswept outfit!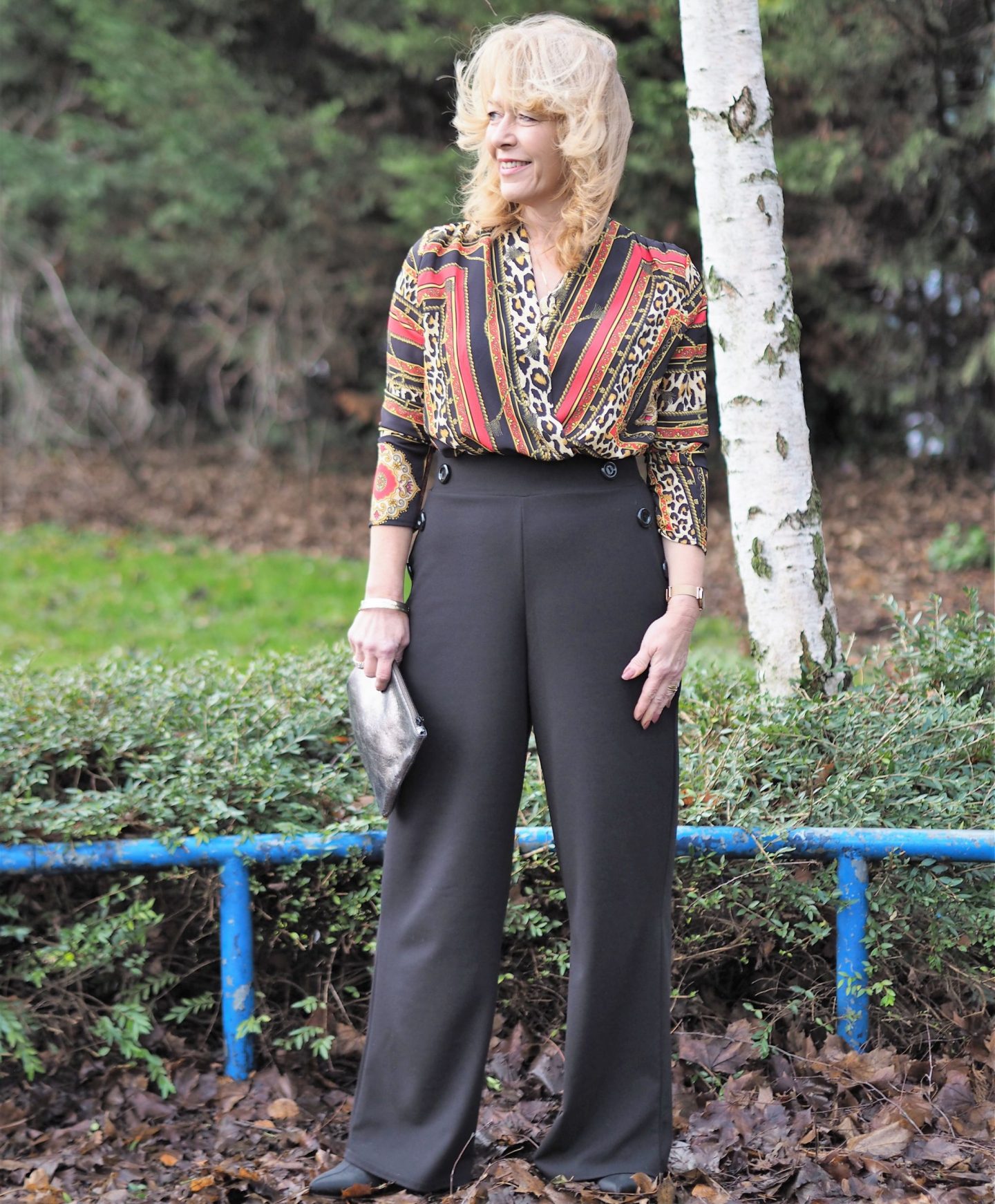 What can you do but laugh when everything doesn't go to plan during your outfit shots? I'm lucky to have my photographer other half patiently trying to get the best she could whilst getting blown about!
The bargain outfit is from Peacocks. You may have read about the boots that I've already featured a few times because I love them so much. Such a bargain at £25.00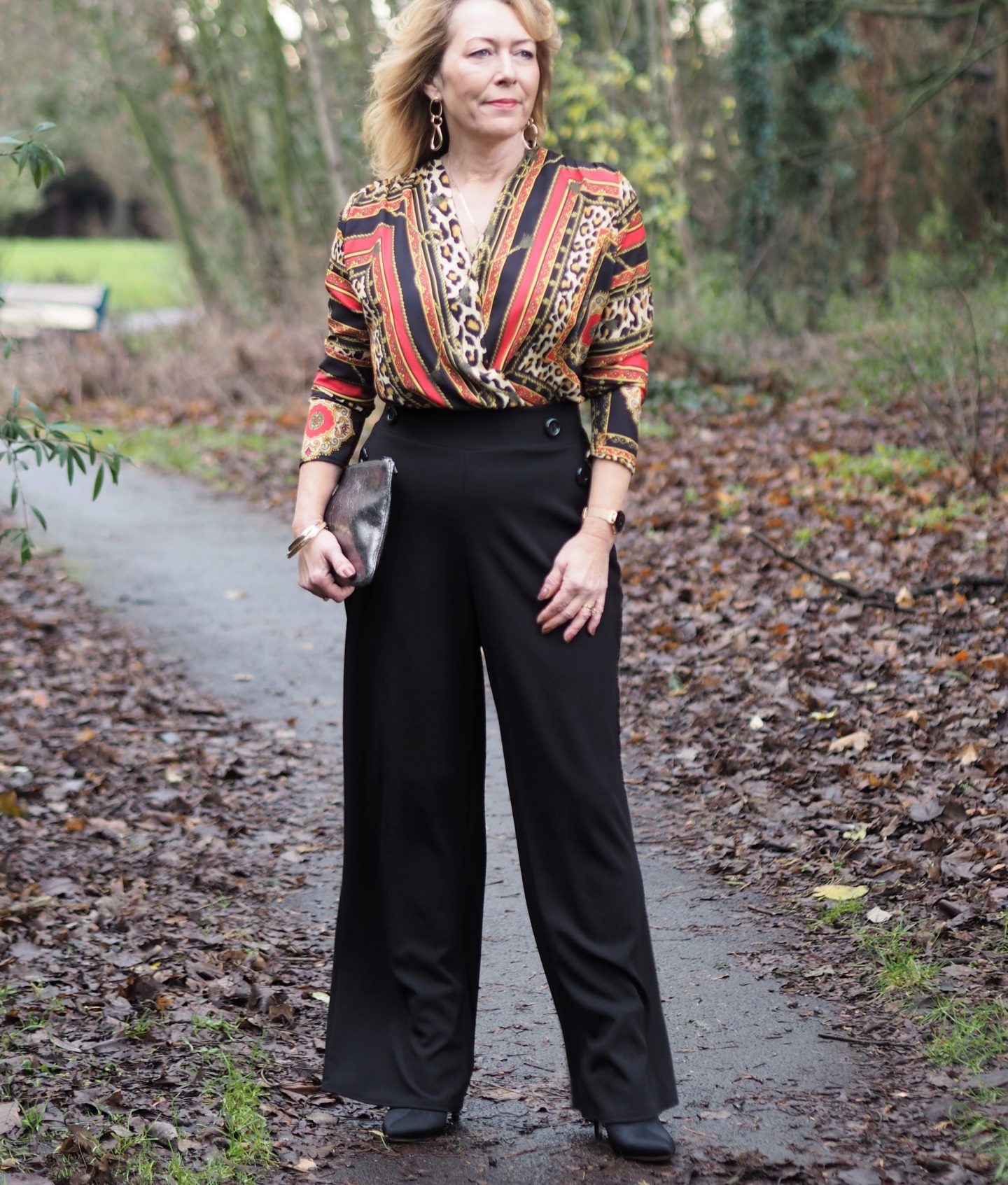 I was kindly gifted this outfit from Peacocks and when I was browsing through the website this Handkerchief body caught my eye like other items I've seen in the more expensive high street retailers. I was pleasantly surprised by the quality for the price at £20.00 like I was by the boots. The boots aren't any different to what you would pay £40-50 for
High waisted flared trousers a mere £22.00!!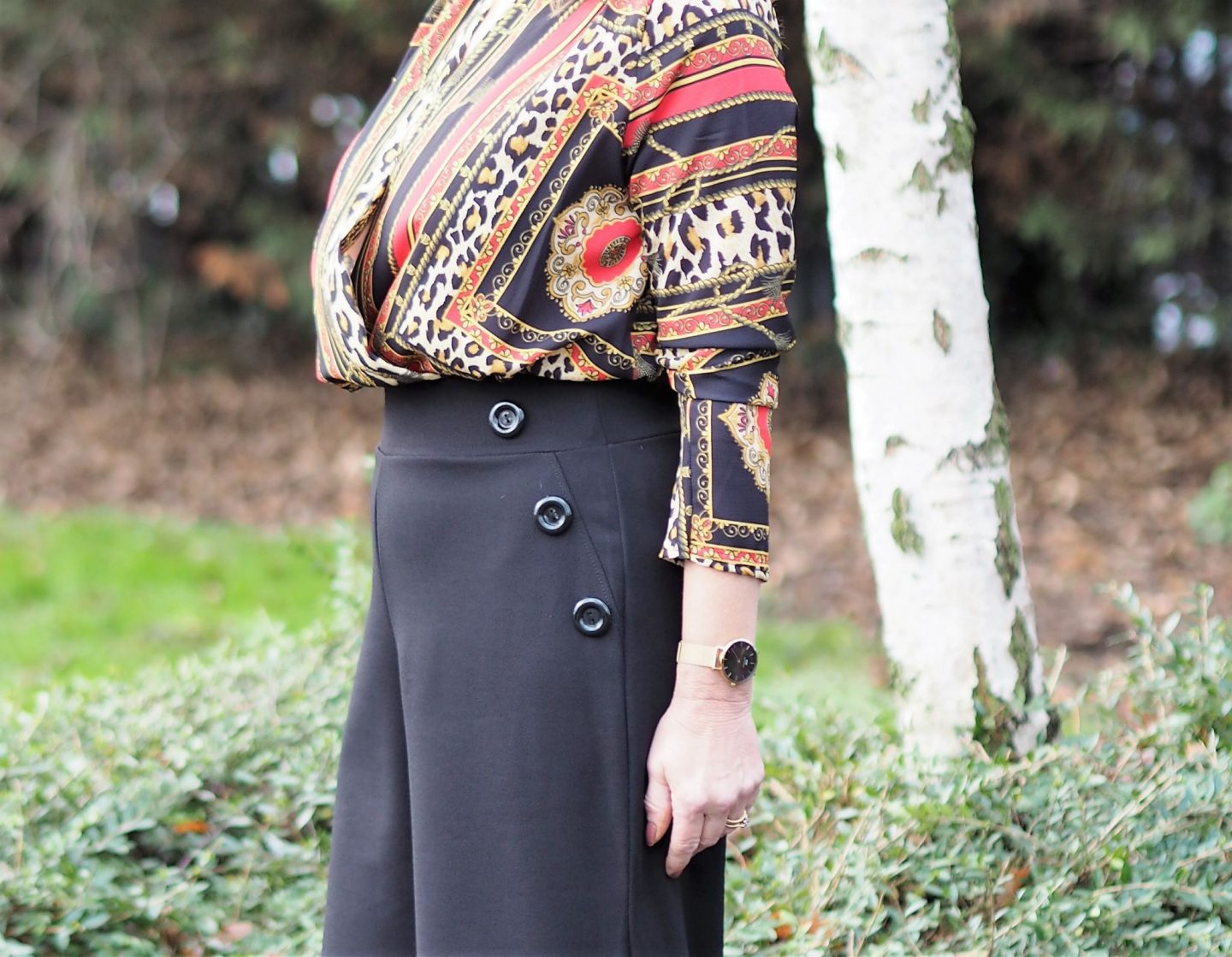 The trousers are high-waisted with button detailing and I would say the whole outfit fits true to size. For £22.00 an absolute bargain. I'm always tight for cash at this time of year after going overboard with present buying and it's usually a bargain that I would be looking for if I were to be buying anything new. Do you have a Peacocks near you? What do you think of it?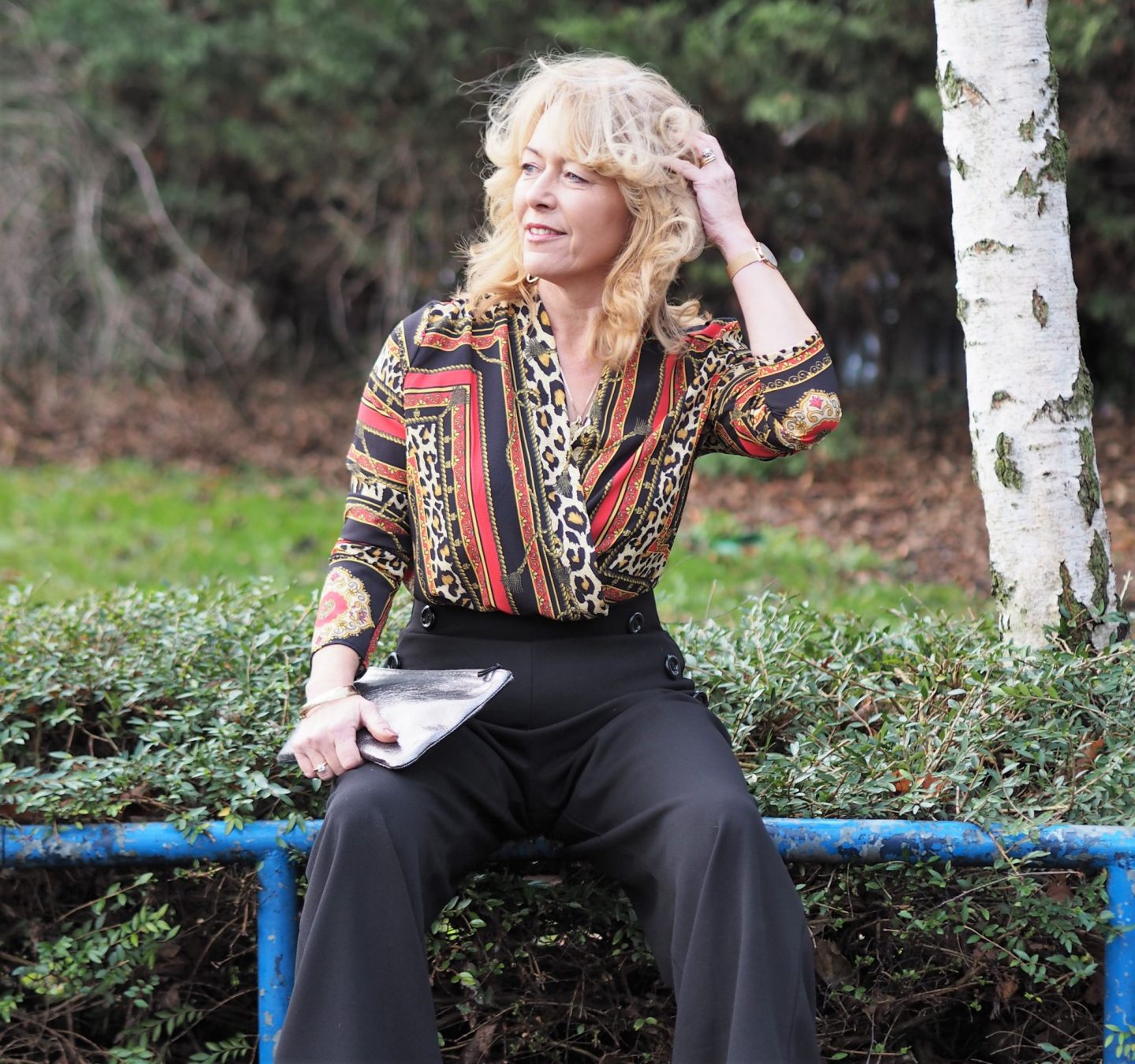 Loud patterns are not normally my "thing" but I really like this new handkerchief trend that's in the shops. If I'm going colourful then I normally look for something red and I like that the body is vibrant and not wishy-washy colours. There's also the animal print going on in the pattern too.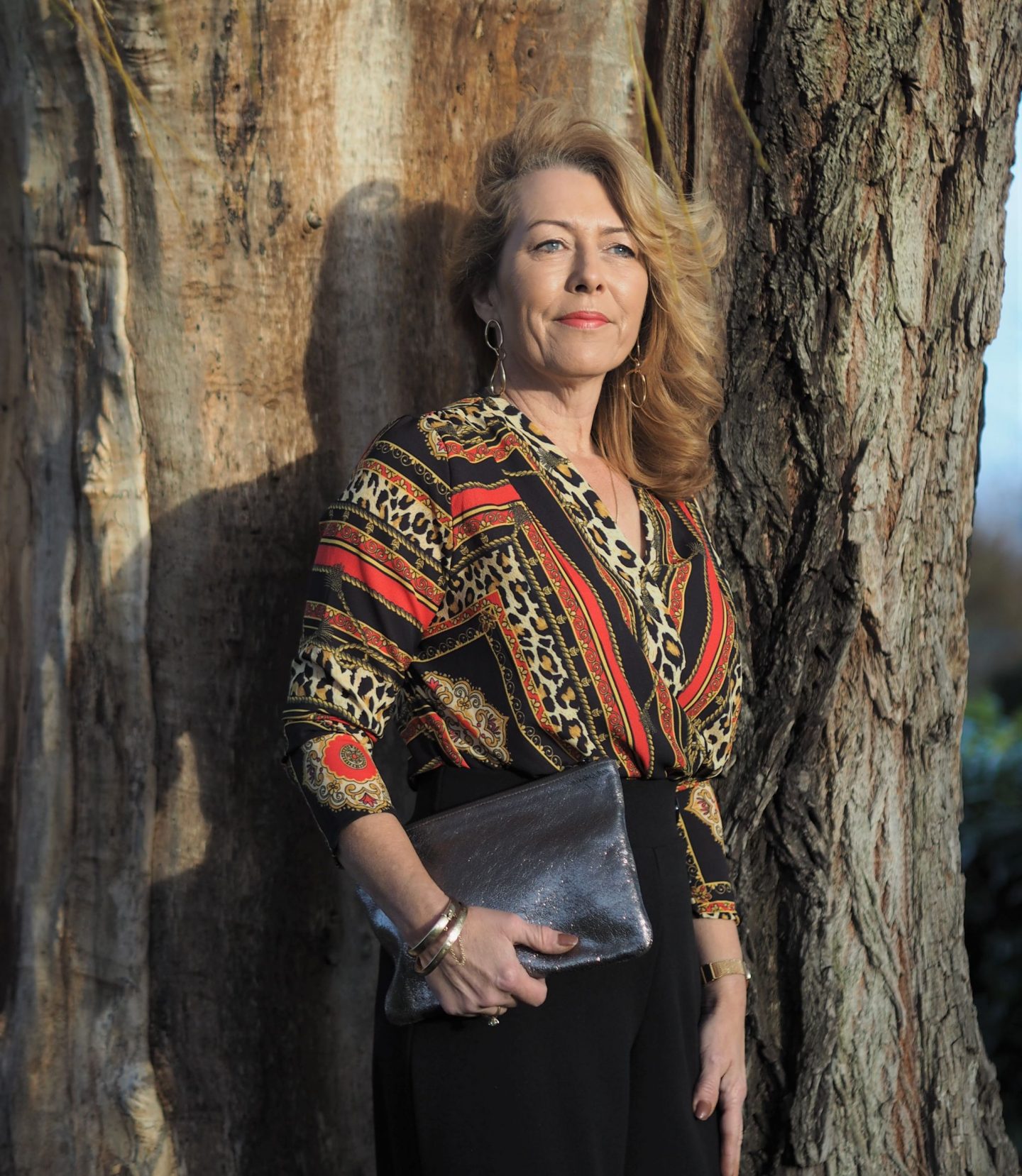 So all in all the outfit including the boots is a mere £67.00!
This was the only not too wind-swept photo! for one split second, I got lucky! Thank you to Peacocks for gifting me this party outfit. There's a 50% off sale as I write this. Go get a bargain ladies!
Wishing you all a wonderful Christmas!
Thank you for stopping by!
Receive every post by clicking subscribe on the right-hand side.
You May have a friend that's interested in this? Please use the share buttons
Xo Laurie
Subscribe for the latest updates!