I've got a fantastic new to me brand to share with you today. If there's one category that I need to add to my wardrobe it's knee high boots. I have loads of ankle boots but only two pairs of knee highs and those are Tan and Brown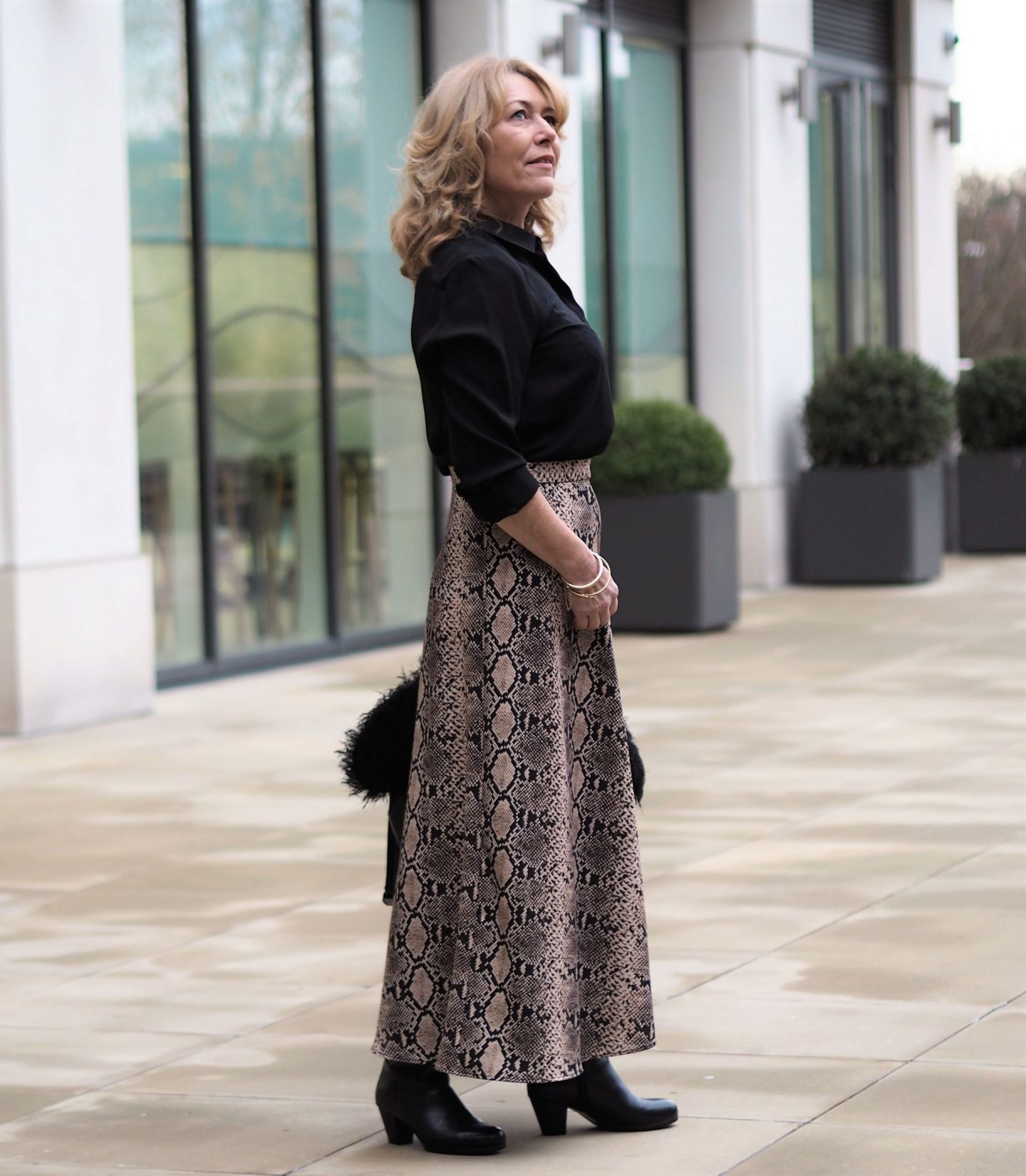 When these new semi-heeled boots arrived I was really impressed with the quality of them. There are not many brands where you will find full leather knee highs for a mere £79.00 (now £69.99!) So you can understand my surprise that the quality is so good!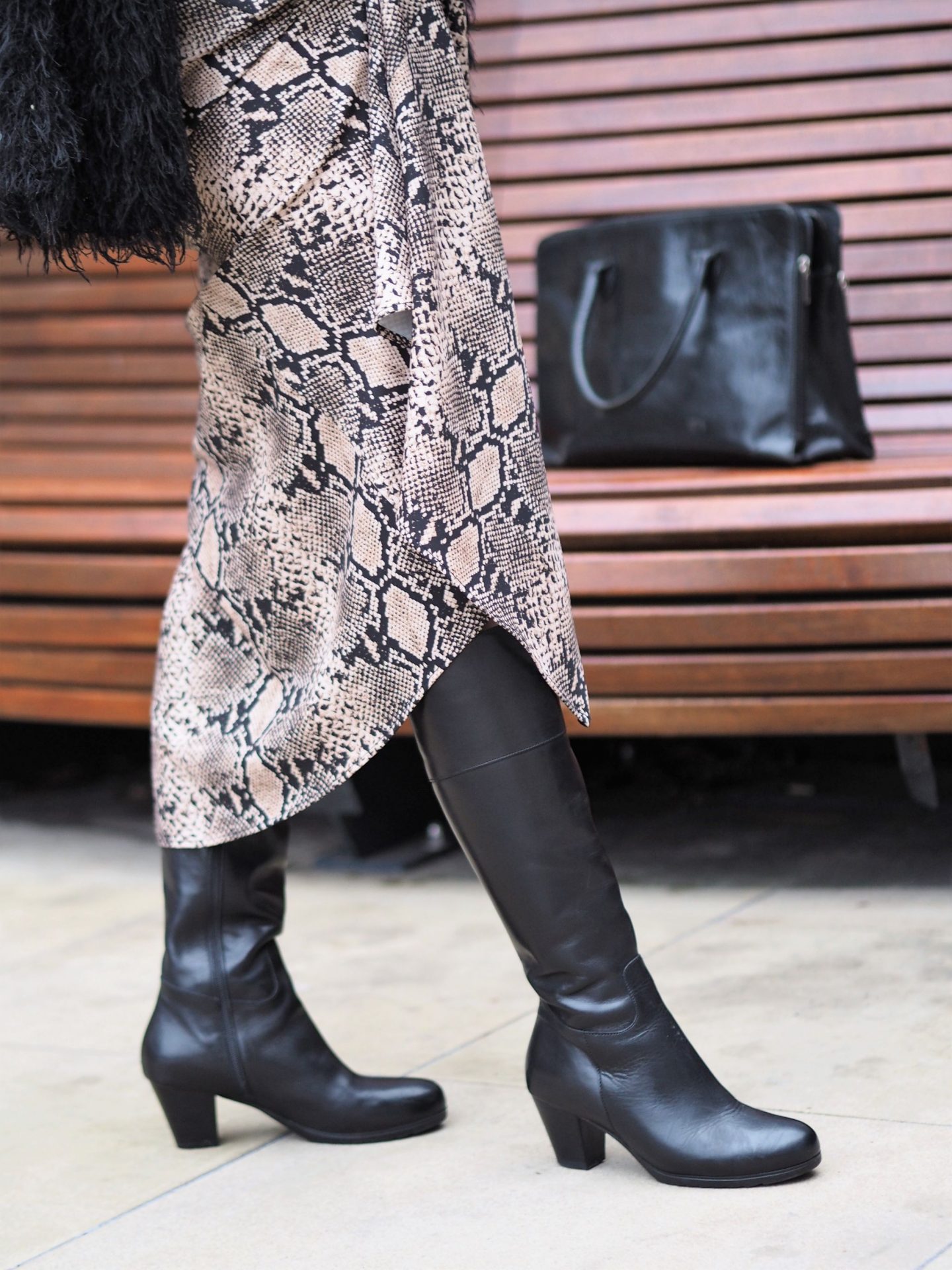 I have a small collection of longer skirts and dresses in my wardrobe that I aim to add to, and in the colder months, a pair of knee highs are what's required to keep warm. I'm such a trouser/jean lover as a rule that I've never had a call for knee highs until now.
The leather is not super soft nor is it rigid but you can tell they won't fall apart after a good few wears. I always worry about the quality of something cheaper until I have it in my hands to inspect.
A good quality everyday pair of knee highs
I'm wearing one of my favourite purchases of the season, this snake print skirt that I featured a while back with other colourways. The cardigan I'm wearing here is around ten years old! I've paired it with a plain black silk shirt, a colour you don't often see me in.
As I said, these boots have moved to the clearance section on the pavers site. They are available in all sizes but if they get sold off quick I also found this pair that is very similar.
Standard or wide fittings are available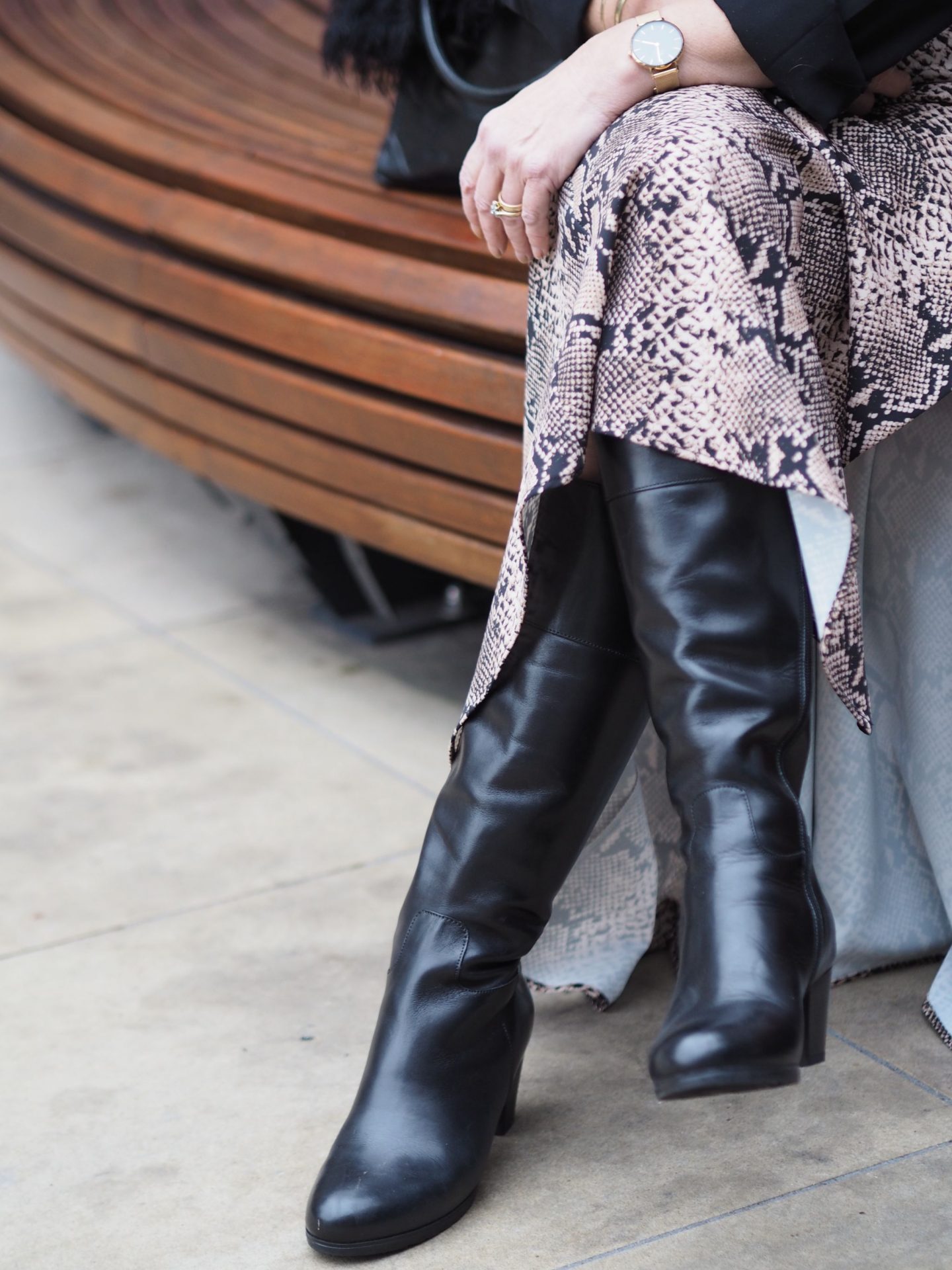 The Pavers site has quite a lot of brands to choose from as well. Hush Puppies, sketchers, Gabor. there's a whole A-z of them. You can also shop different widths that are available, from duel multi fitting to extra wide (E/EE)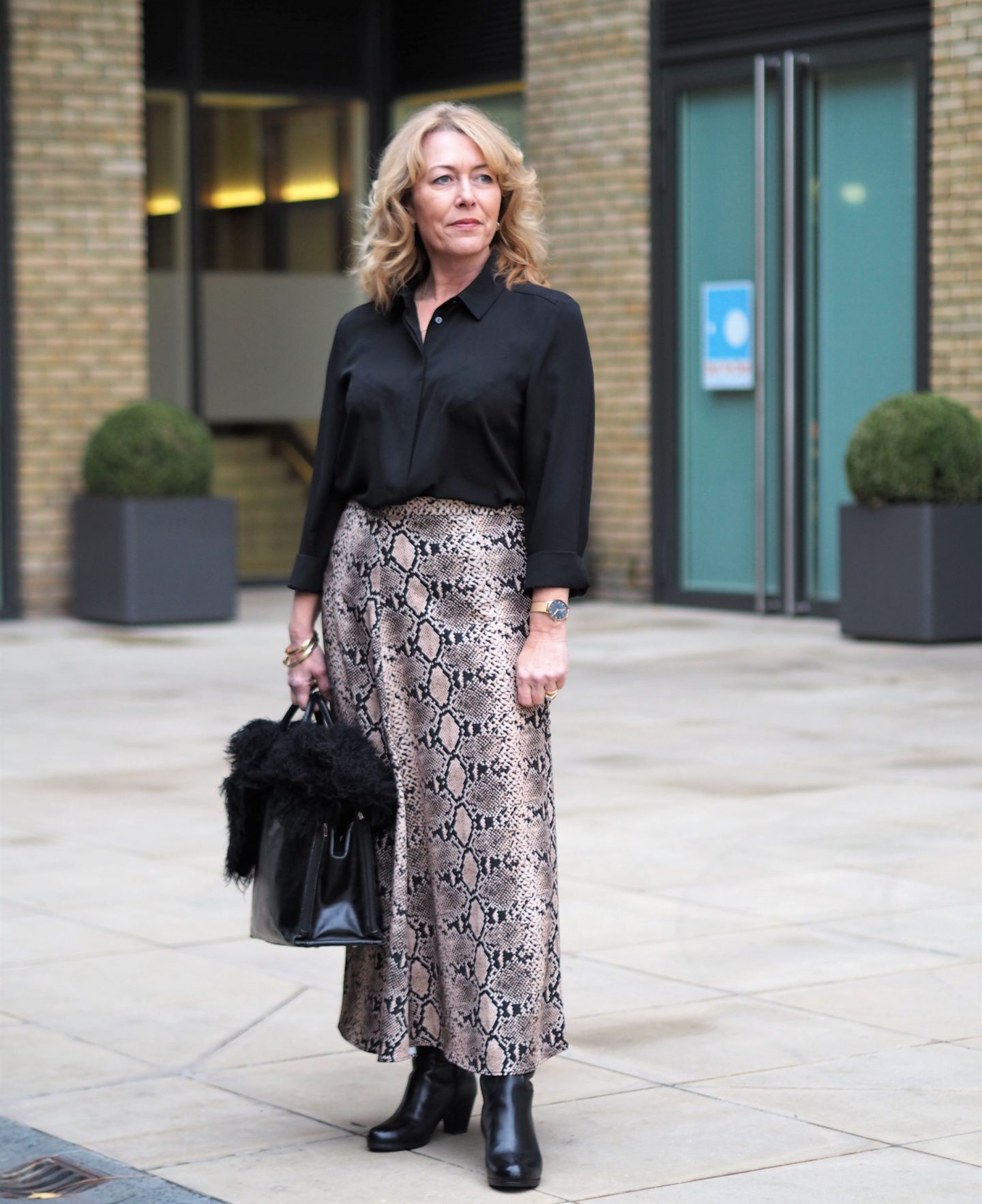 Boots – Co / Pavers
Thank you for stopping by!
Receive every post by clicking subscribe on the right-hand side.
You May have a friend that's interested in this? Please use the share buttons
Xo Laurie
Subscribe for the latest updates!