I'm sharing some neutral styles with you today. Some old and a couple of looks that you haven't seen before. As I've matured I've found which colours suit me and which don't. With hiccups along the way (looking back at photos "what was I thinking") But I think I can safely say I've found my way.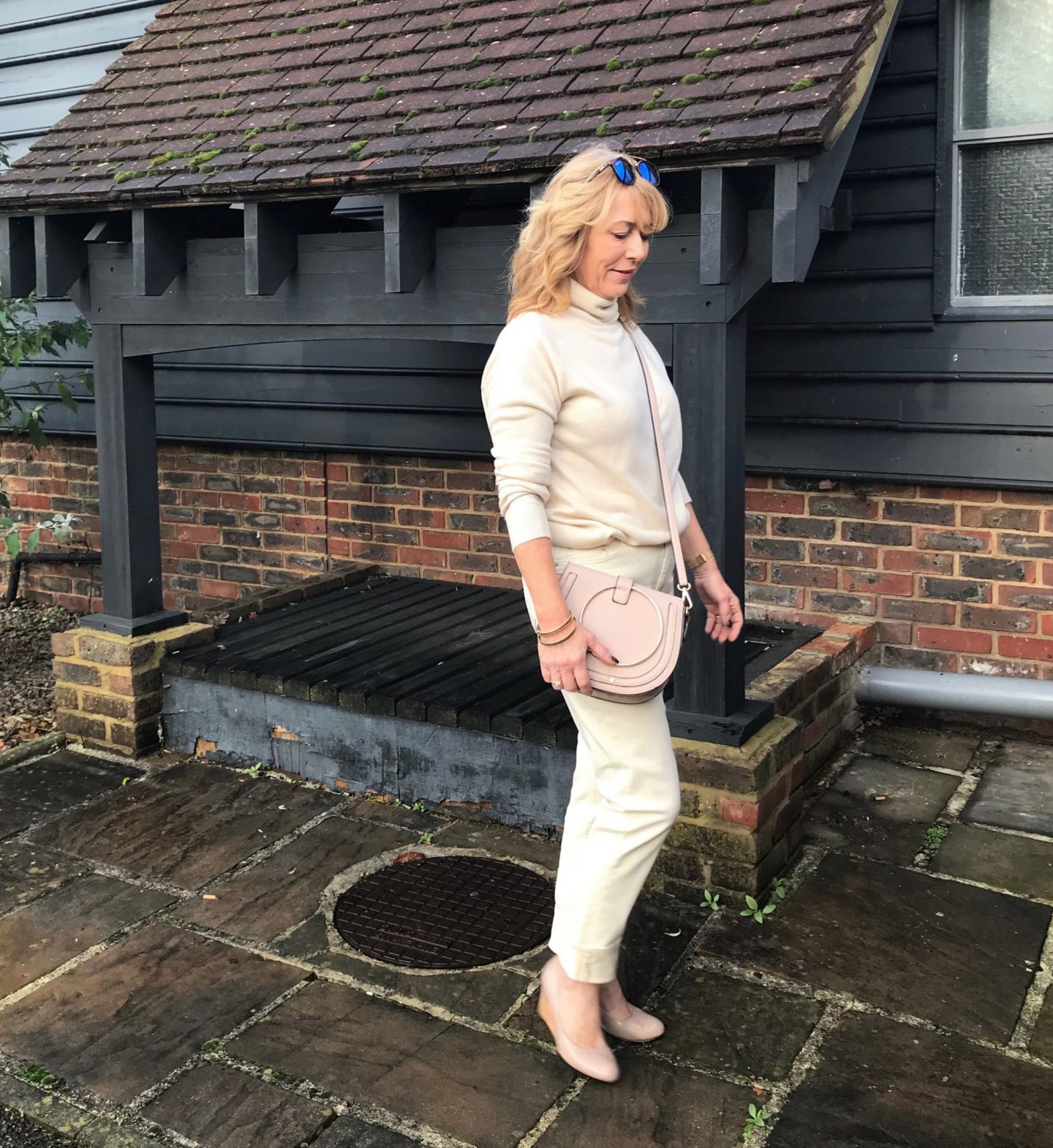 Strutting in these new Ecru slim leg jeans that I've found to be a good buy. A casual fit, these work perfectly with the Ecru/Cream (you decide) jumper. Nude shoes are a must for me. I feel like they just make my legs look a little longer up against the light colours.
Creams, Ecru, Grey, Camel, Fawn, Beige, Tan with a little colour thrown in is what works best for me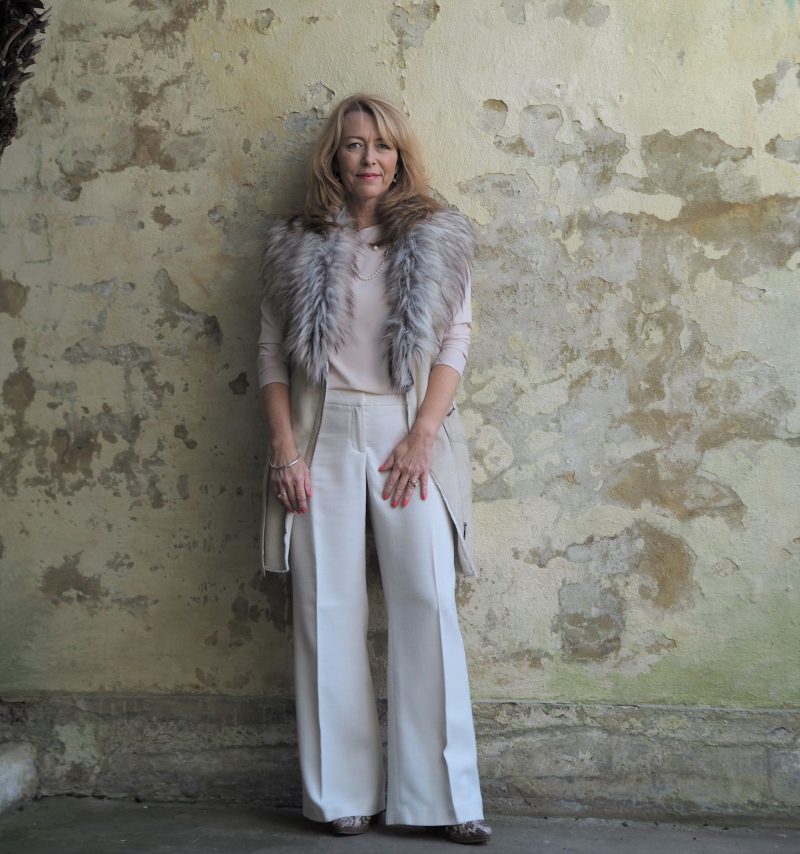 I always feel better wearing my neutrals, more polished for some reason? Nearly all of my outfits are pretty monochromatic. I find this helps my lack of height! Add a touch of fur for the glamour!
Neutrals mix with everything. More wear for my money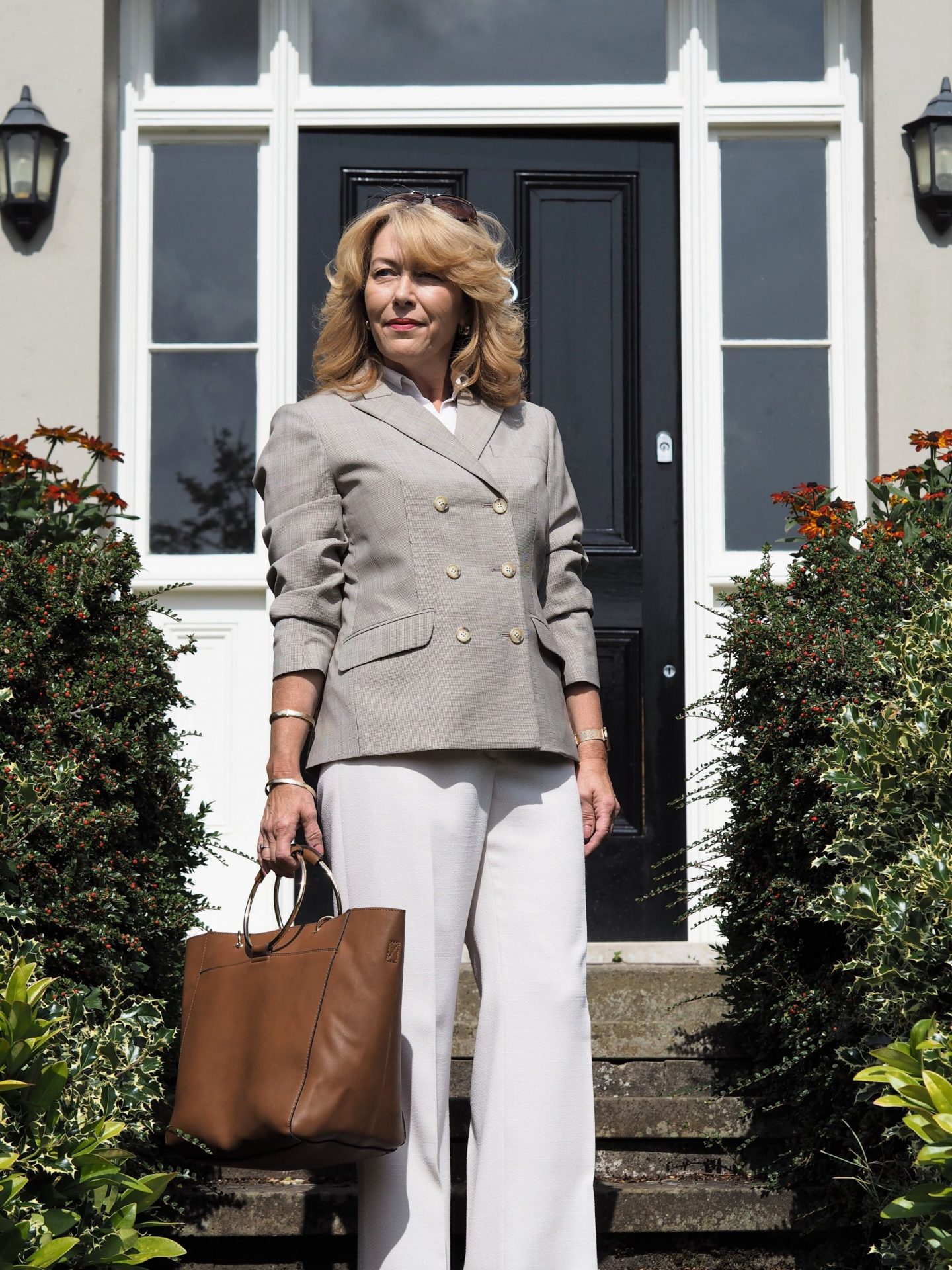 Here are the same trousers worn above with a similar top but with a different jacket. Again the jacket is a neutral colour and the cream flared trousers pair well. I've just worked it out that I've had these trousers for twelve years!
One pair of trousers – three different looks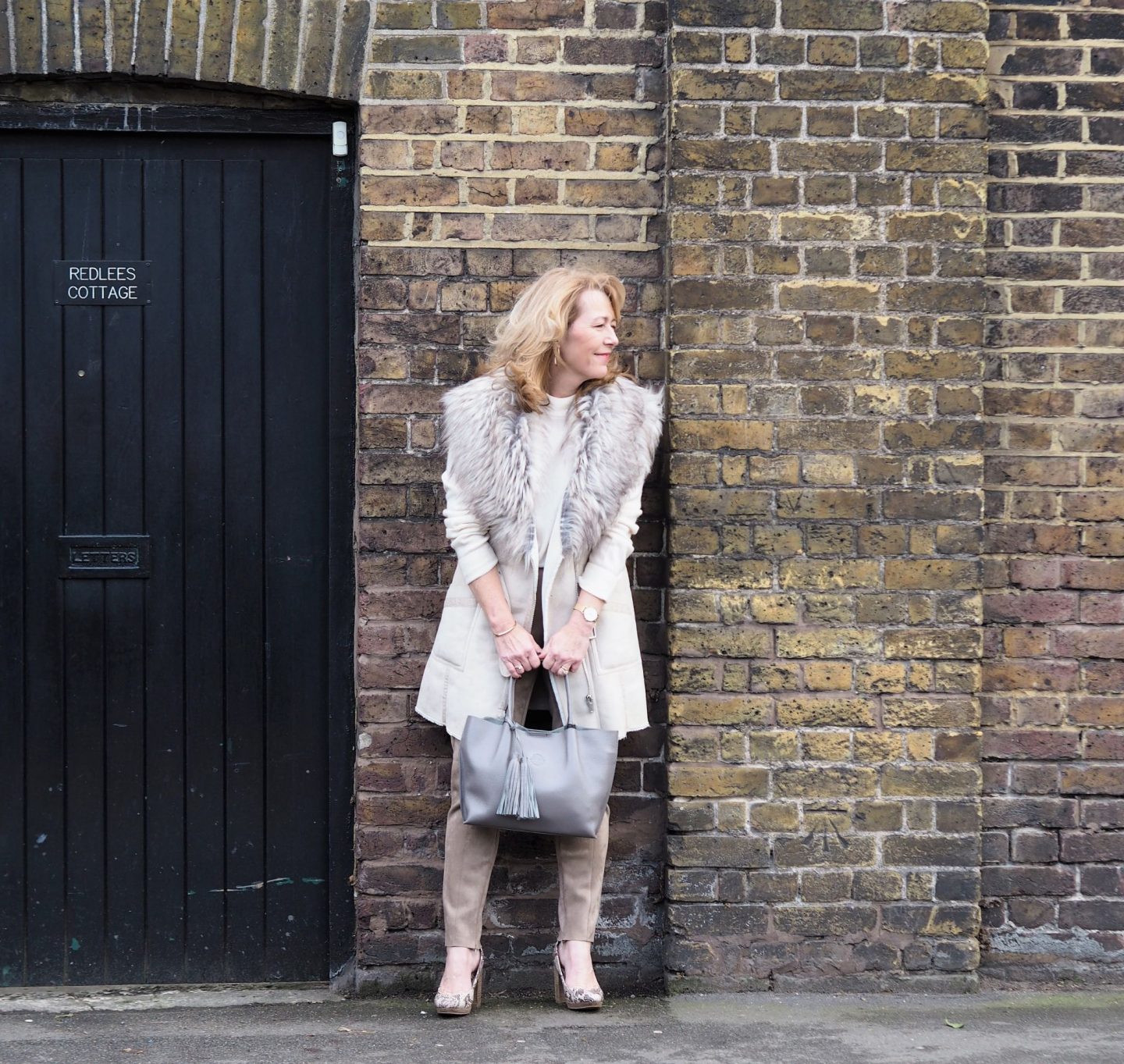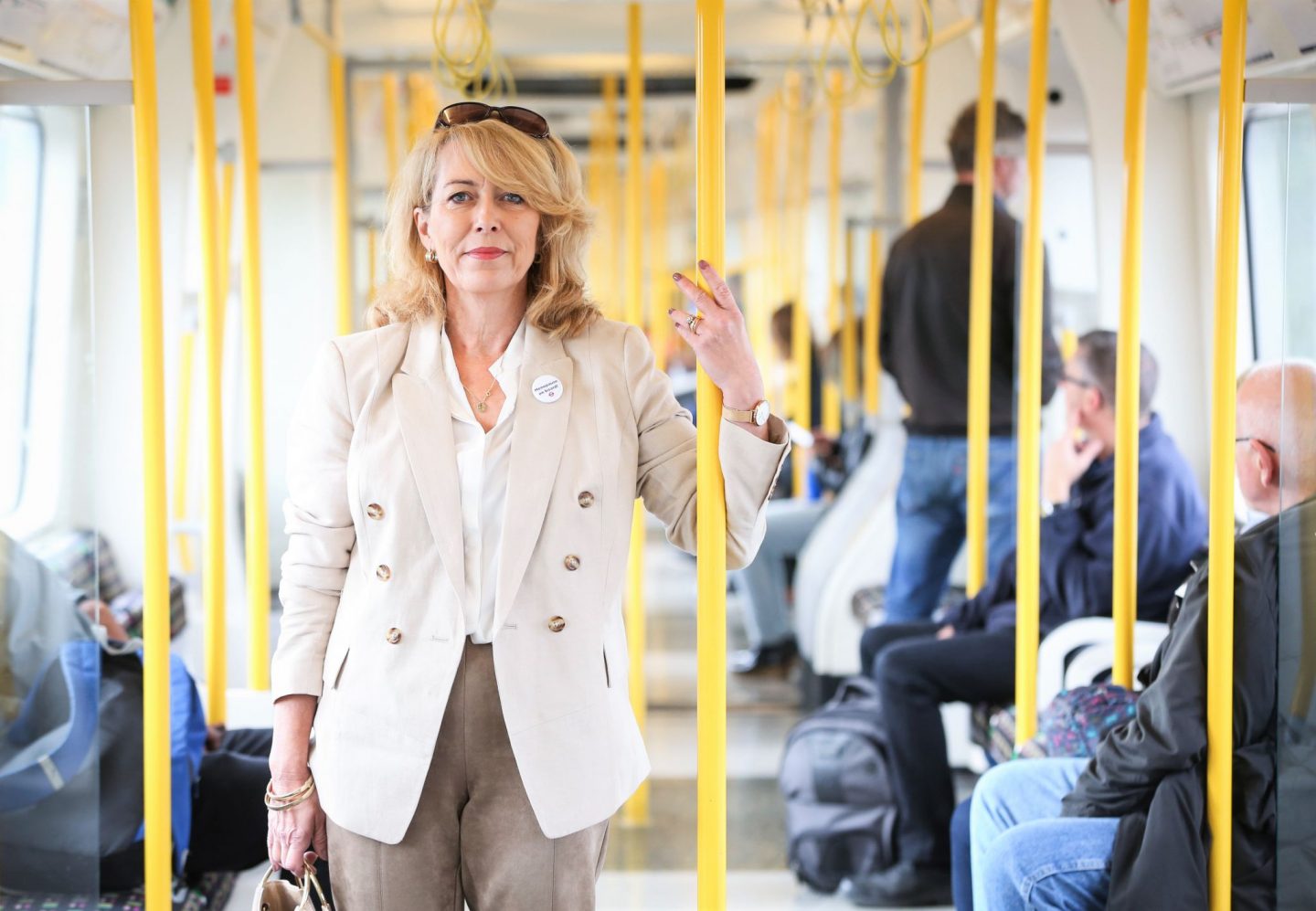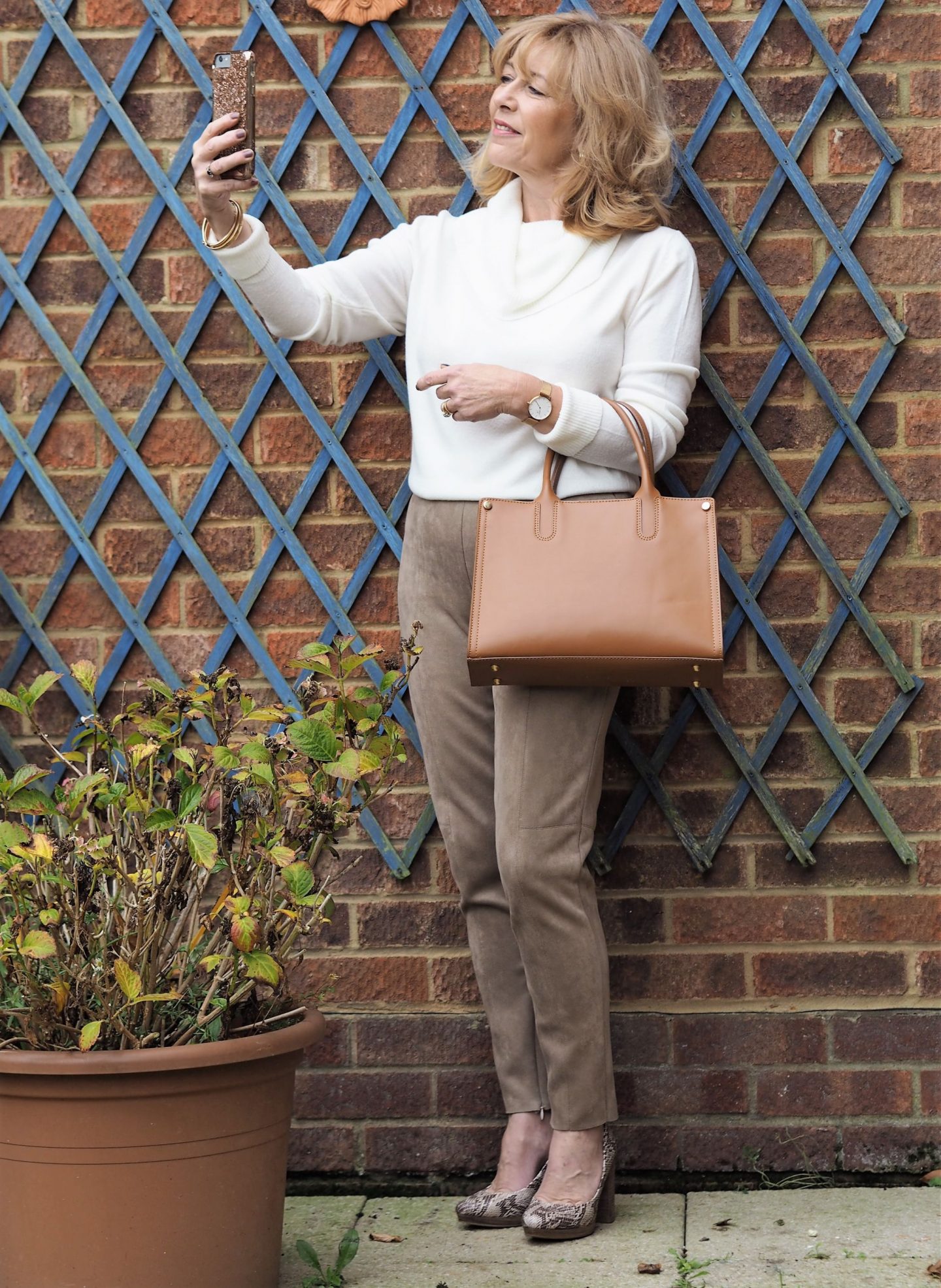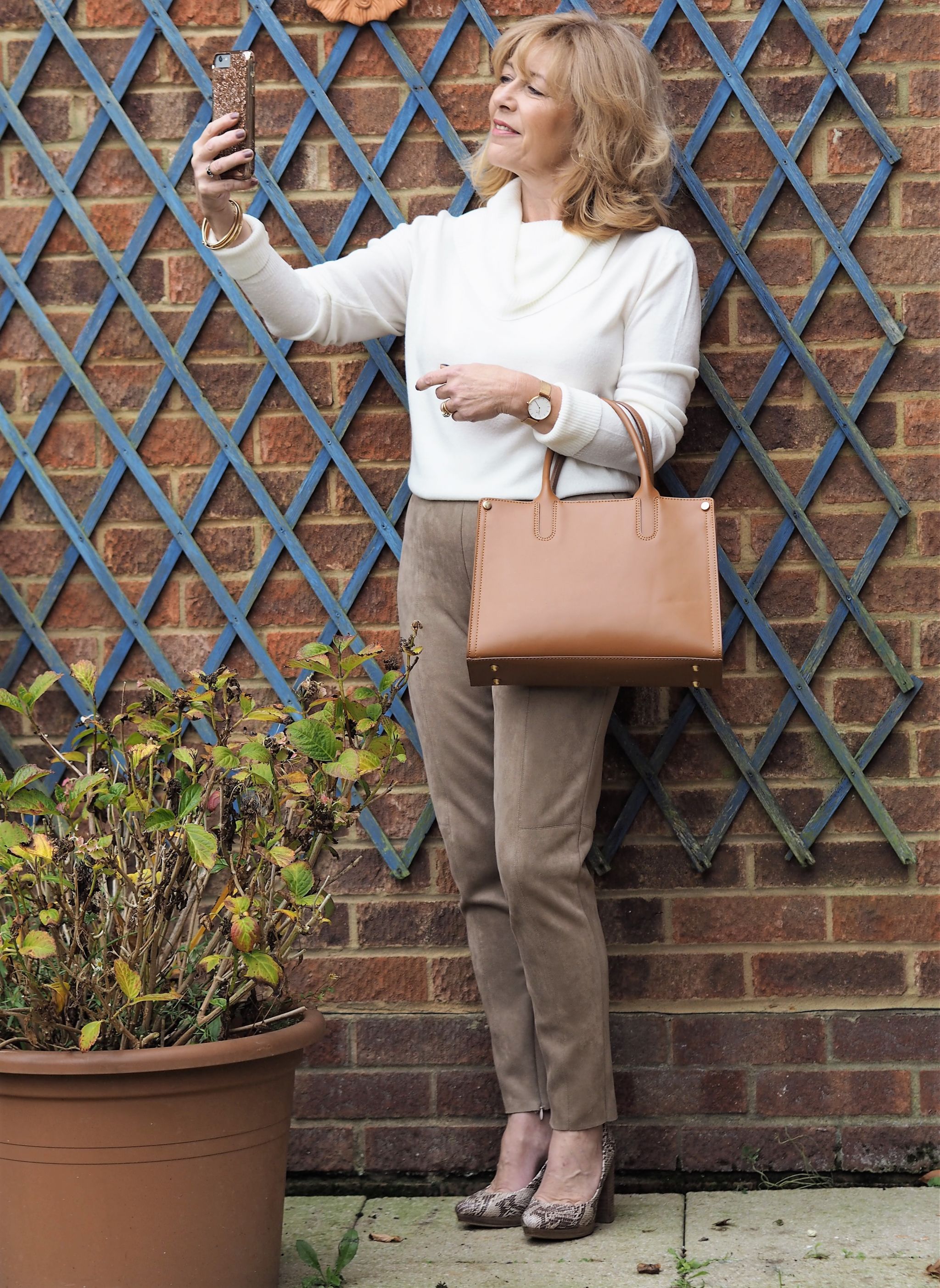 The faux suede trousers I purchased last year have been worn so many times! Worth every penny of £25.99 They also come in Black if that's your colour staple.
So it all blends perfectly together, all of these items can be mixed and matched so easily. Don't get me wrong I do like some colour in my life. The last post will vouch for that. But over the years it's just built into a sea of these colourways, these are the colours I wear most and they all match. Plus you can add any colour accessory to this little lot to create more interest.
Cream day to night trousers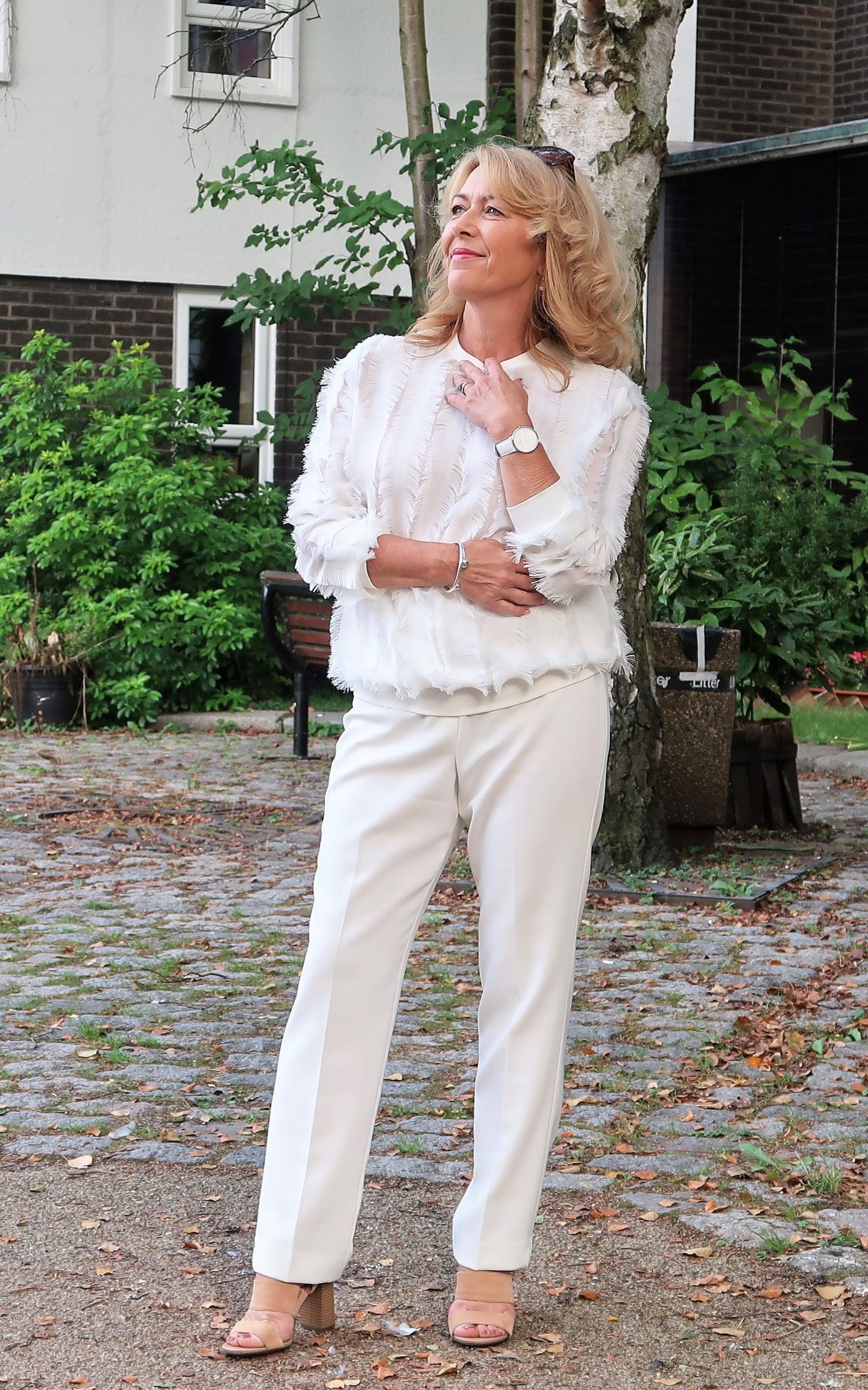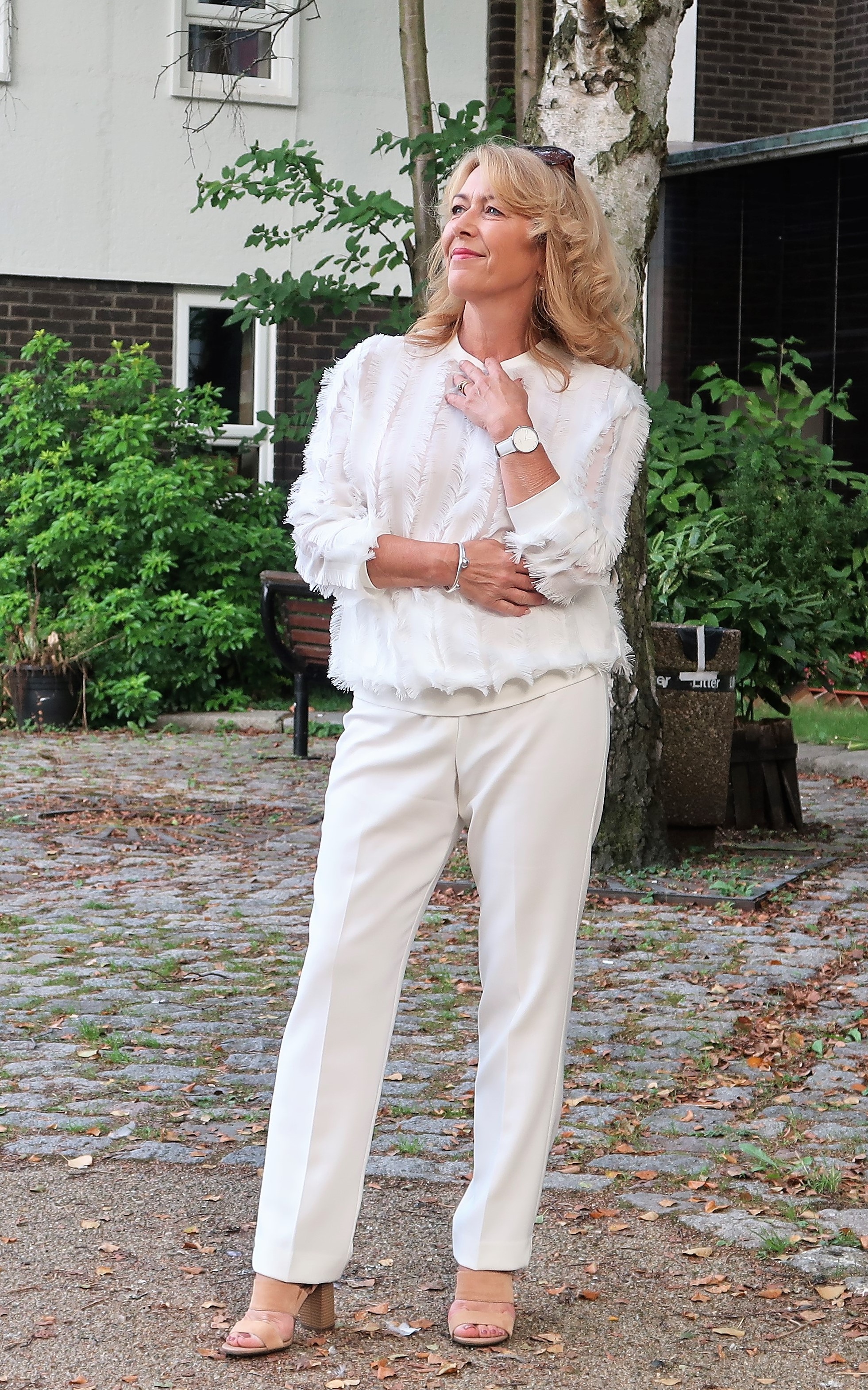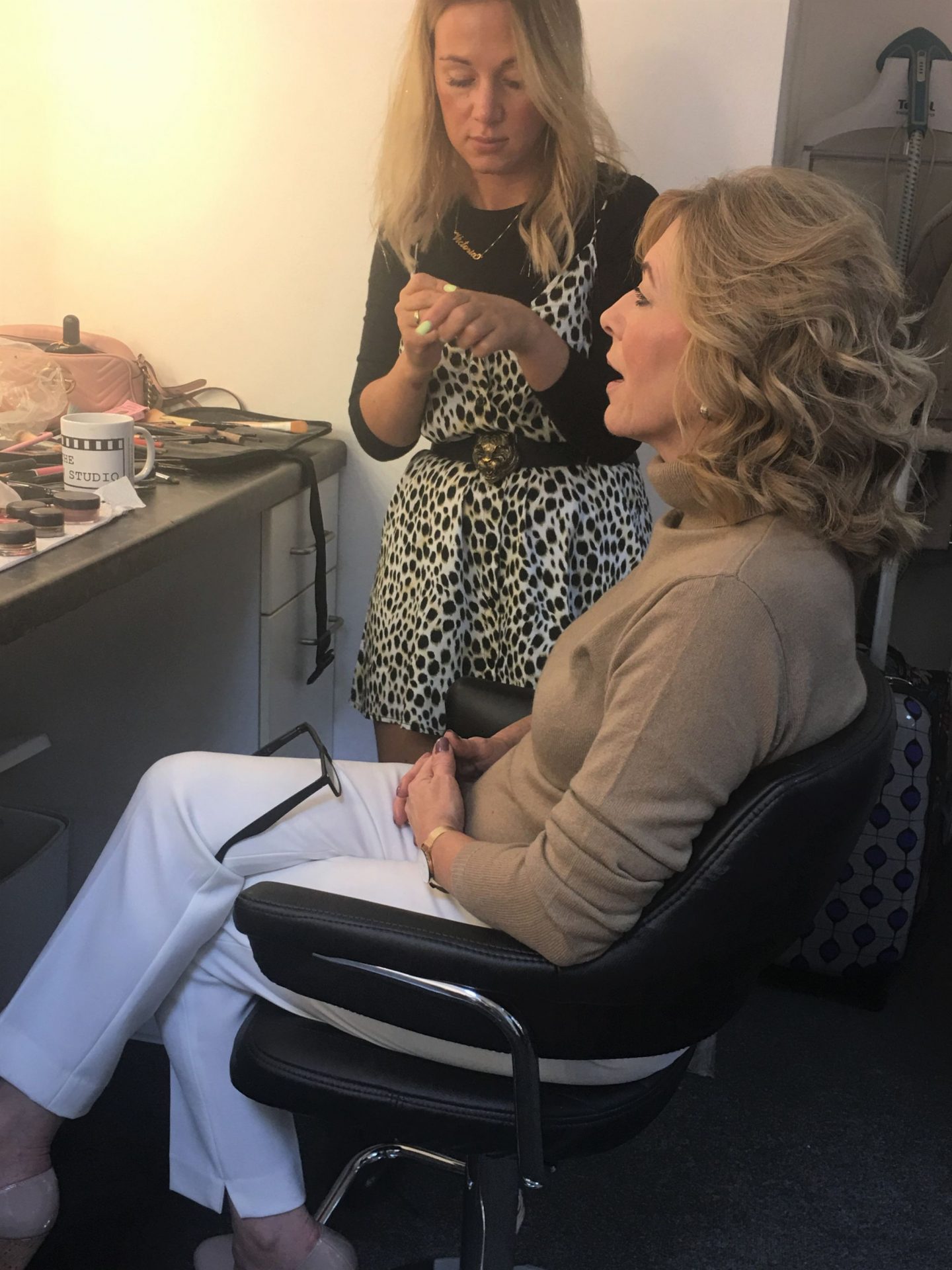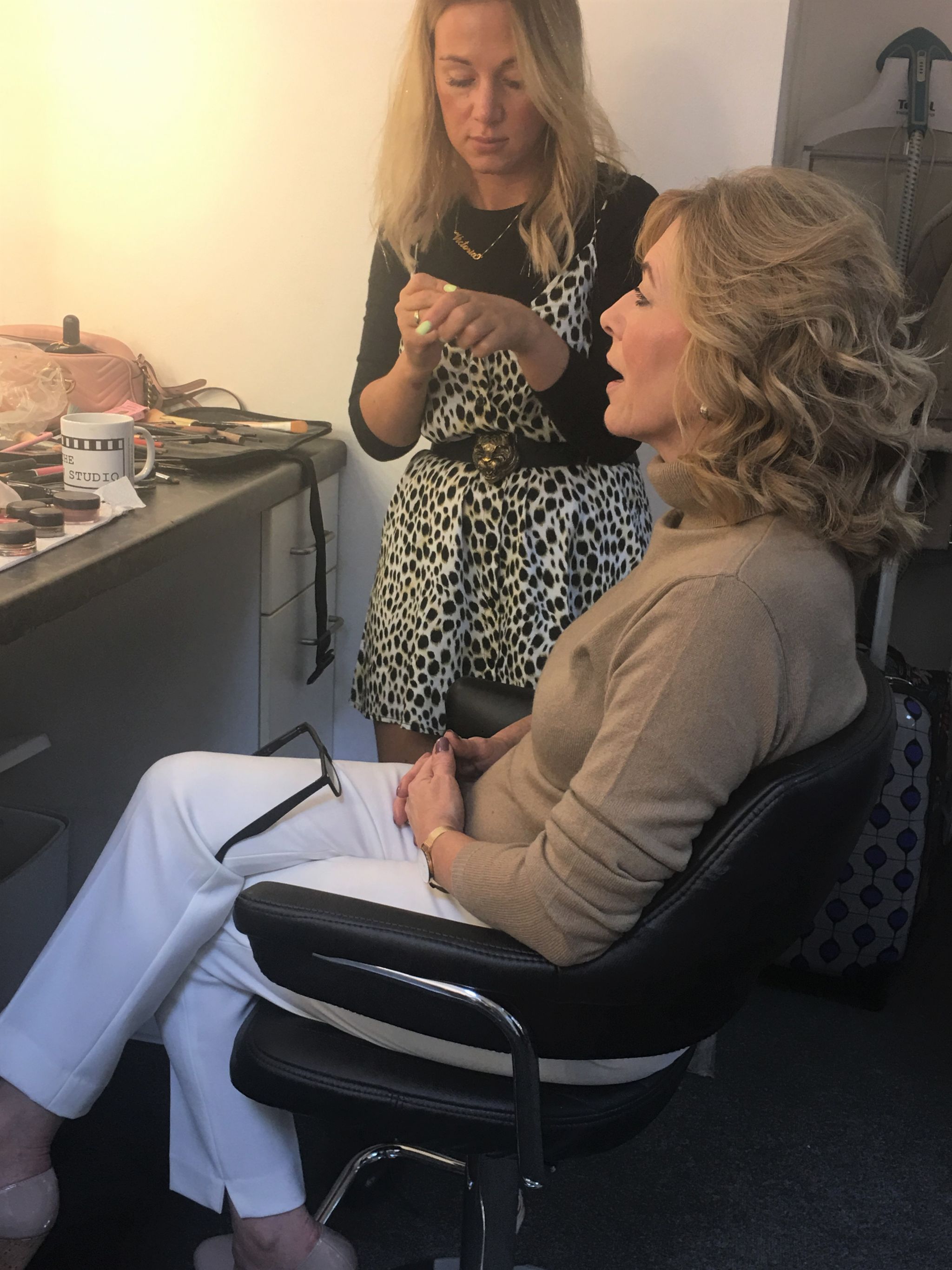 Shame I haven't got a full-length photo of my daytime look for these trousers. These have proved to be a good buy. They are currently priced at £29.00 and for the quality and cut, I think that's an absolute bargain. From one of my favourite brands Eastex. The outcome of what's going to happen with this brand since it went under in the summer is still uncertain. But at the moment there are some great bargains to be had on the Eastex site.
So that's my staple wardrobe. Easy peezy! What do you think about cream tones in winter? I think it's so easy to adjust these colours from summer right through to winter too. Do you have a staple colour that you build your wardrobe around?
Thank you for stopping by!
Receive every post by clicking subscribe on the right-hand side.
You May have a friend that's interested in this? Please use the share buttons
Xo Laurie
Subscribe for the latest updates!