I've been dying to share this new blazer with you! Not quite warm enough for daytime in the city, although as soon as the weather warms up a bit next year, you will see this on my back countless times.
This blazer is my third item from my new love label Baukjen. There's a great sale on over at their site which I will leave a link for you later.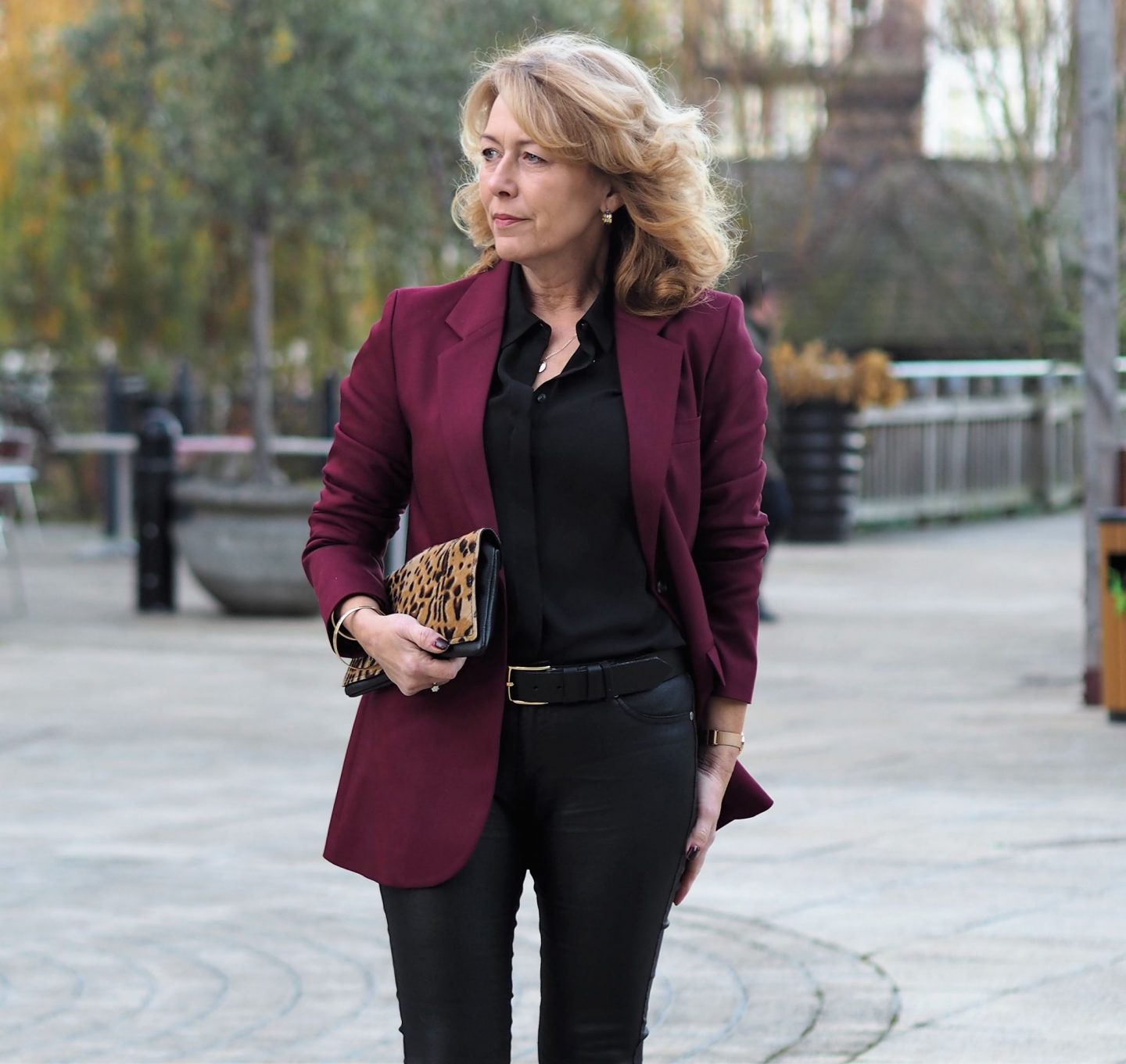 Heading off out to meet friends I've not seen for ages. I'm sporting what I would call a little bit of a rock chic look. Did you know I love rock music over everything else? Don't get me wrong, I love all music but if I had to choose it would be a good rock band every time! A lot of my friends call me the posh rocker, even though I'm far from posh!
A posh rocker in a posh blazer!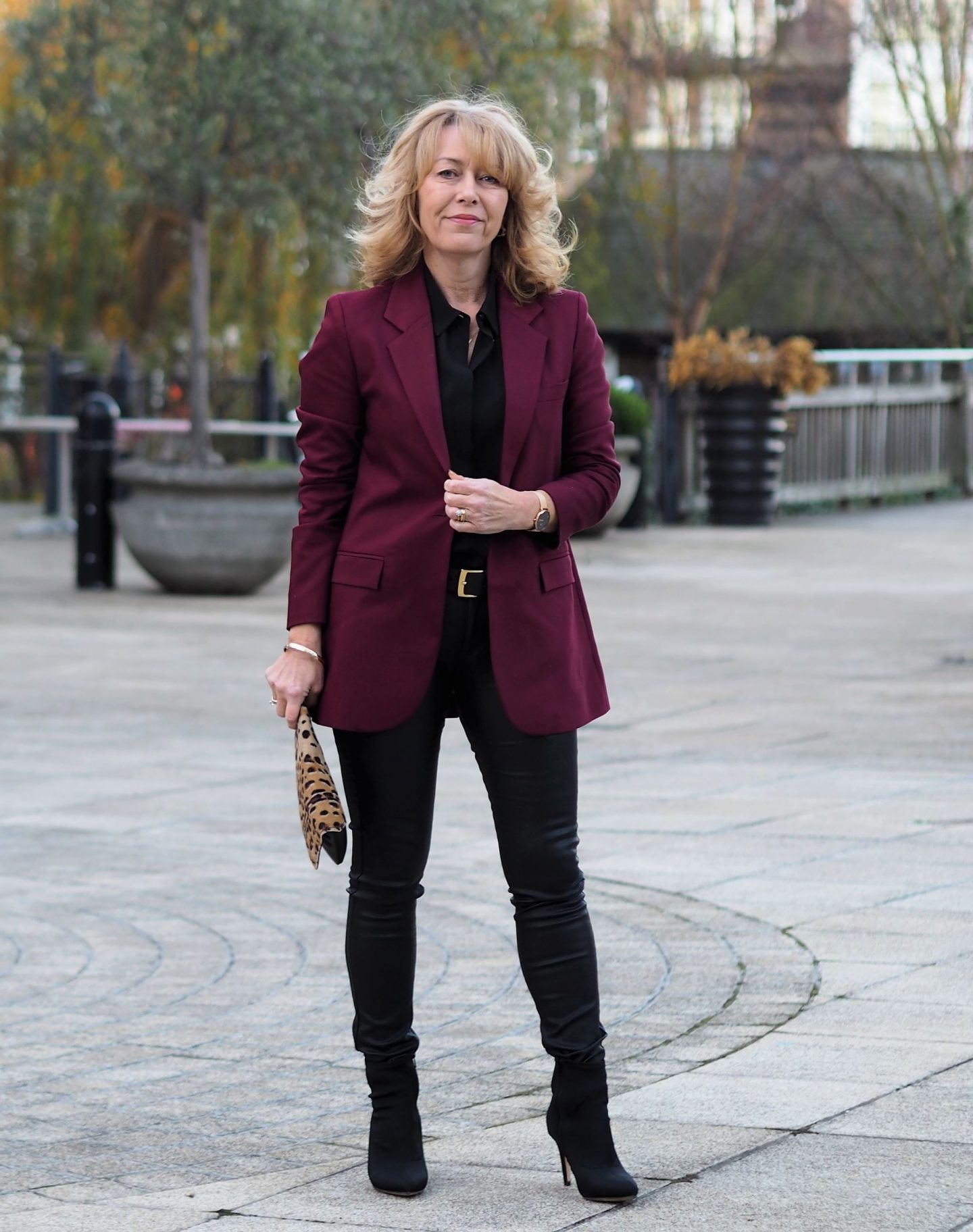 I love the wine colour of this Ashcroft Boyfriend blazer The quality is just the best and I love that its boxier than my other blazers. It's a little longer too ( covers the backside nicely!) and on a more casual day, I will pair it with the jeans from my first Baukjen post with a jumper.
showcasing my new animal print bag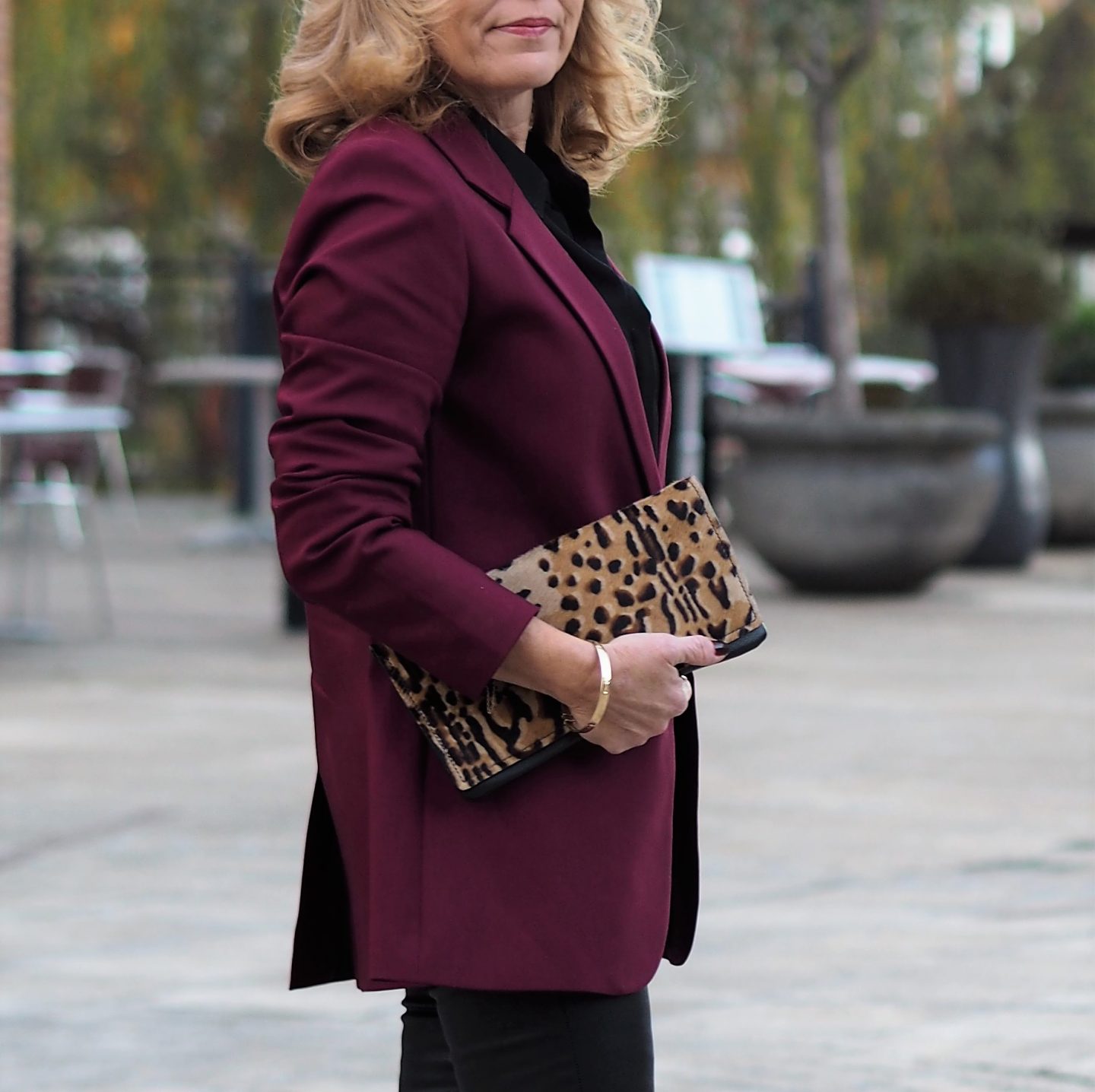 I've completed the look with this gorgeous animal print bag that was gifted to me by my other favourite brand Jaeger. I think it's completed the look perfectly.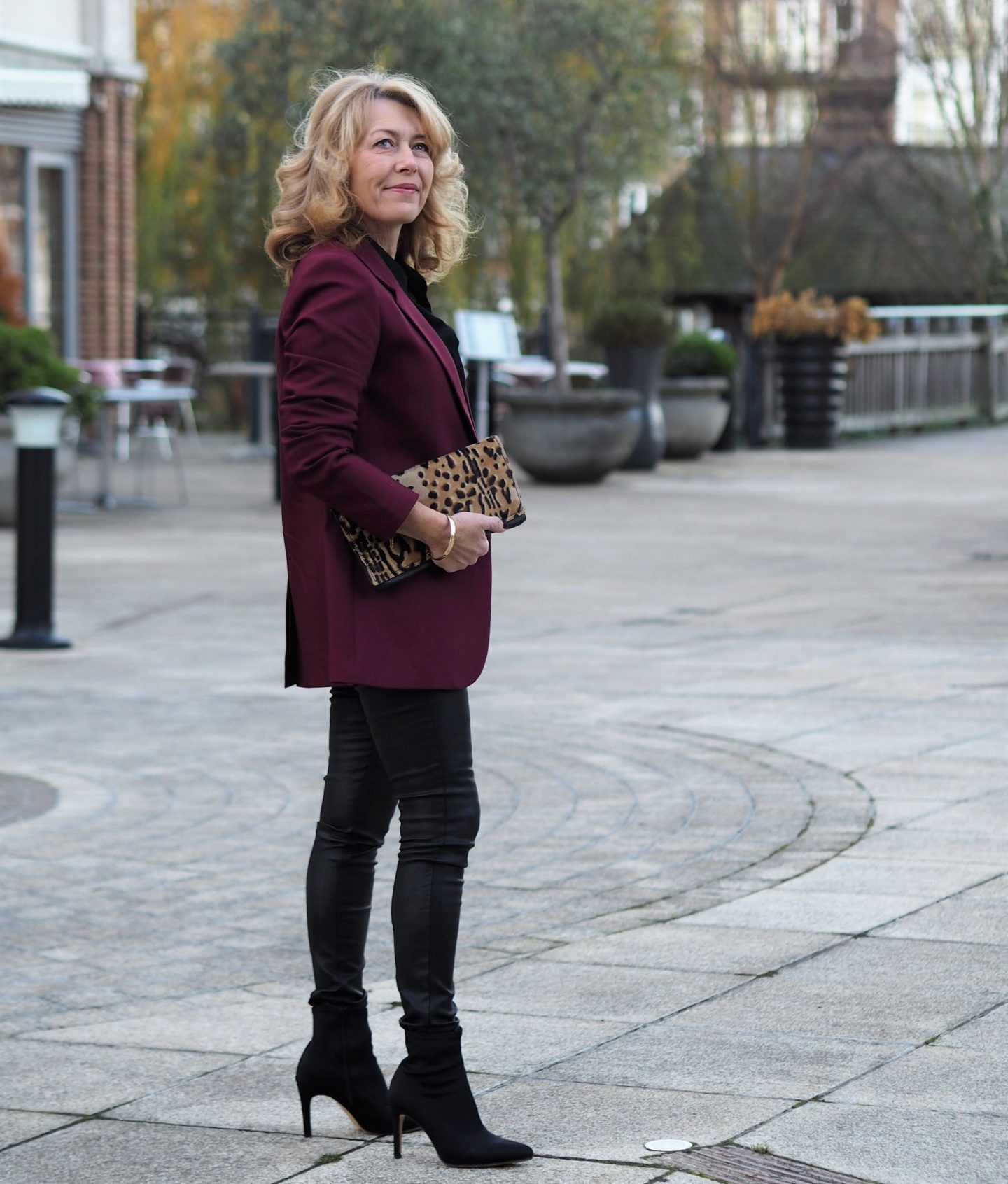 All Black underneath and my new sock boots give a streamlined effect to help me look a little taller. I don't often wear black as you know but underneath the blazer, I seem to be able to get away with it. The wine colour on top helps. Black on it's own can make me look really washed out.
I couldn't have wished for a more perfectly cut blazer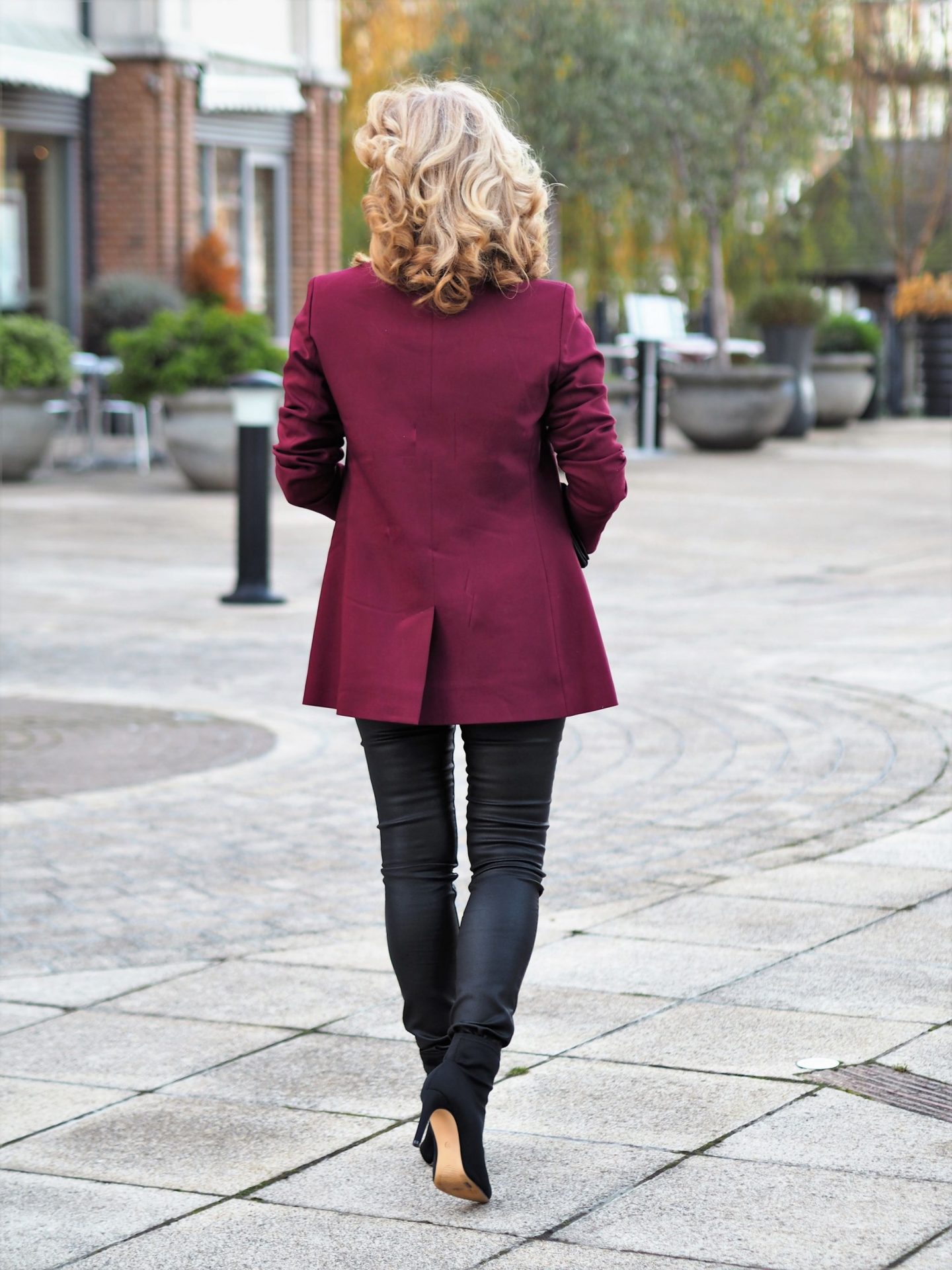 As I said earlier there's a sale over on the Baukjen site and this blazer has been reduced. There's up to 50% off some items and I have my eye on a few things. The Emin Jacket is calling me! I've added it to my wishlist for Christmas. You will find some wonderful designs on the website, simple classic, easy but stylish items to wear and I can't recommend you go look enough.
Available across the pond too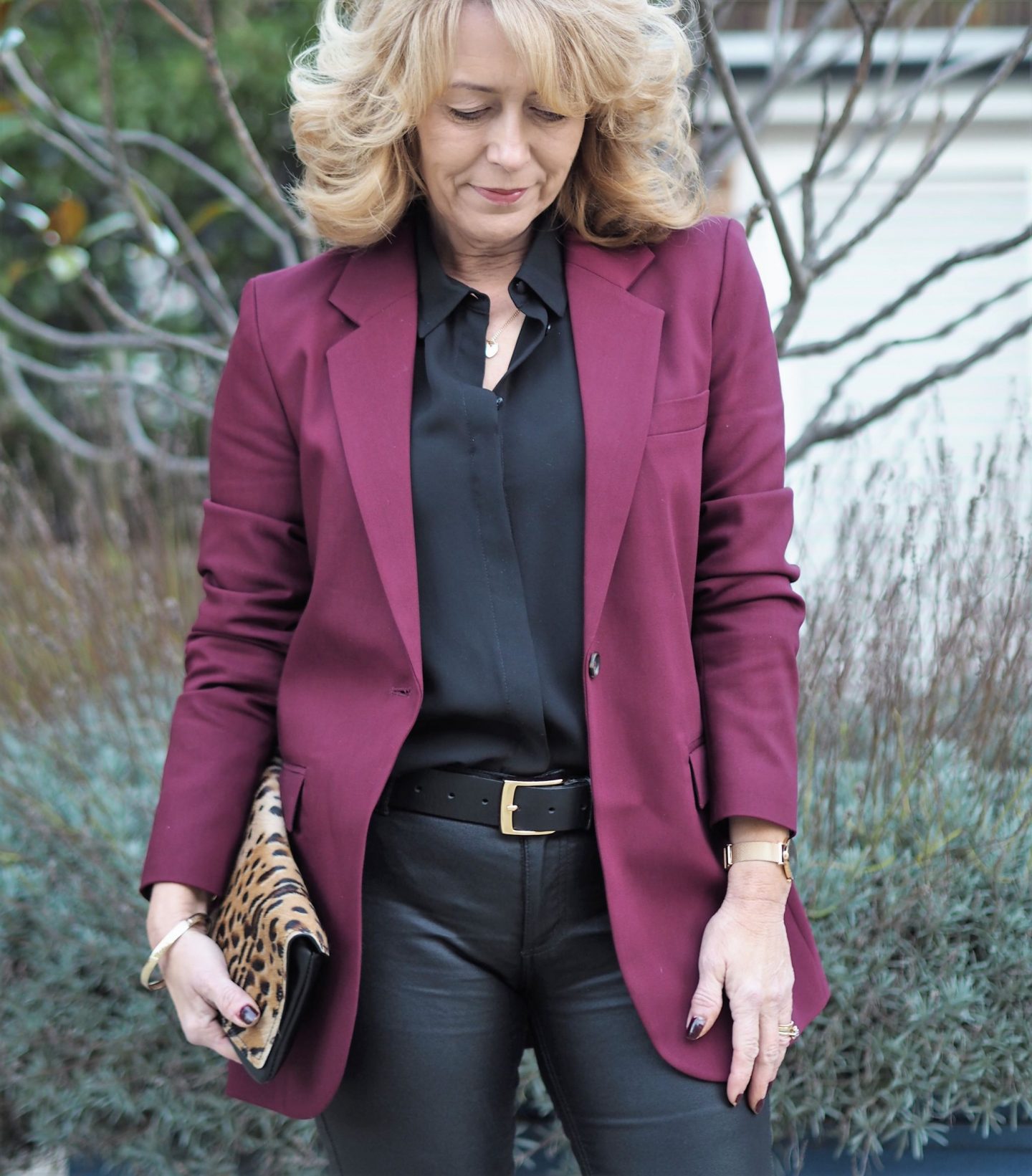 I mean't to mention that the Baukjen brand is available in America too. I know a fair few of my readers are across the pond and you can find the Baukjen site here
Ashcroft Boyfriend Blazer Co/ Baukjen
Silk Shirt Co/Lilly silk
Black Leather Belt Co/Baukjen
Animal Clutch Co/Jeager
Thank you for stopping by!
Receive every post by clicking subscribe on the right-hand side.
You May have a friend that's interested in this? Please use the share buttons
Xo Laurie
Subscribe for the latest updates!