After all the glamour of that wonderful hotel stay, I came back to reality with a bump. A lot of mess and upheaval going on as the renovation of my little London abode takes shape. It is slowly coming together and I'm getting excited now rather than thinking to myself " glutton for punishment" But the fashion is casual all the way!
So, what do you wear when your home is in disarray? no room to swing a cat and well, it's just chaos! I'm wearing jeans/leggings and more jeans/leggings! It's got to be comfortable easy to move in and warm. So casual sweaters and the above is all that's been on my body.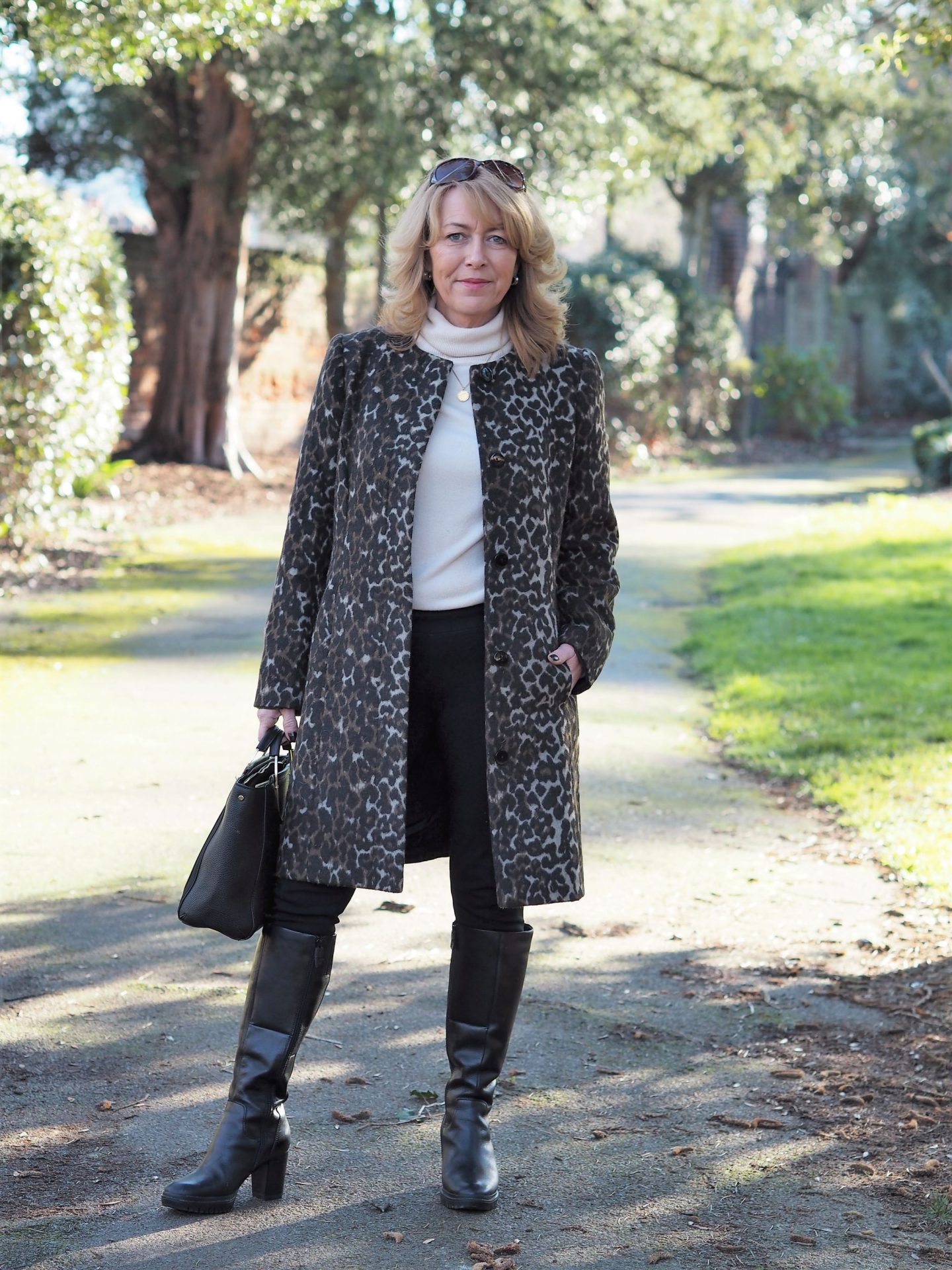 So when you're heading out the door to go shopping or in my case return/buy for the renovations (You can find a post about the reno here) and you have to dash out the door quick, I just put on a smart coat and a pair of good knee high boots.
These new boots from Jake Shoes have been my best friend of late. Quality and comfort, smart but not dressy. Your perfect pair of day-wear boots.
Add a decent coat and a pair of knee high boots, you're good to go.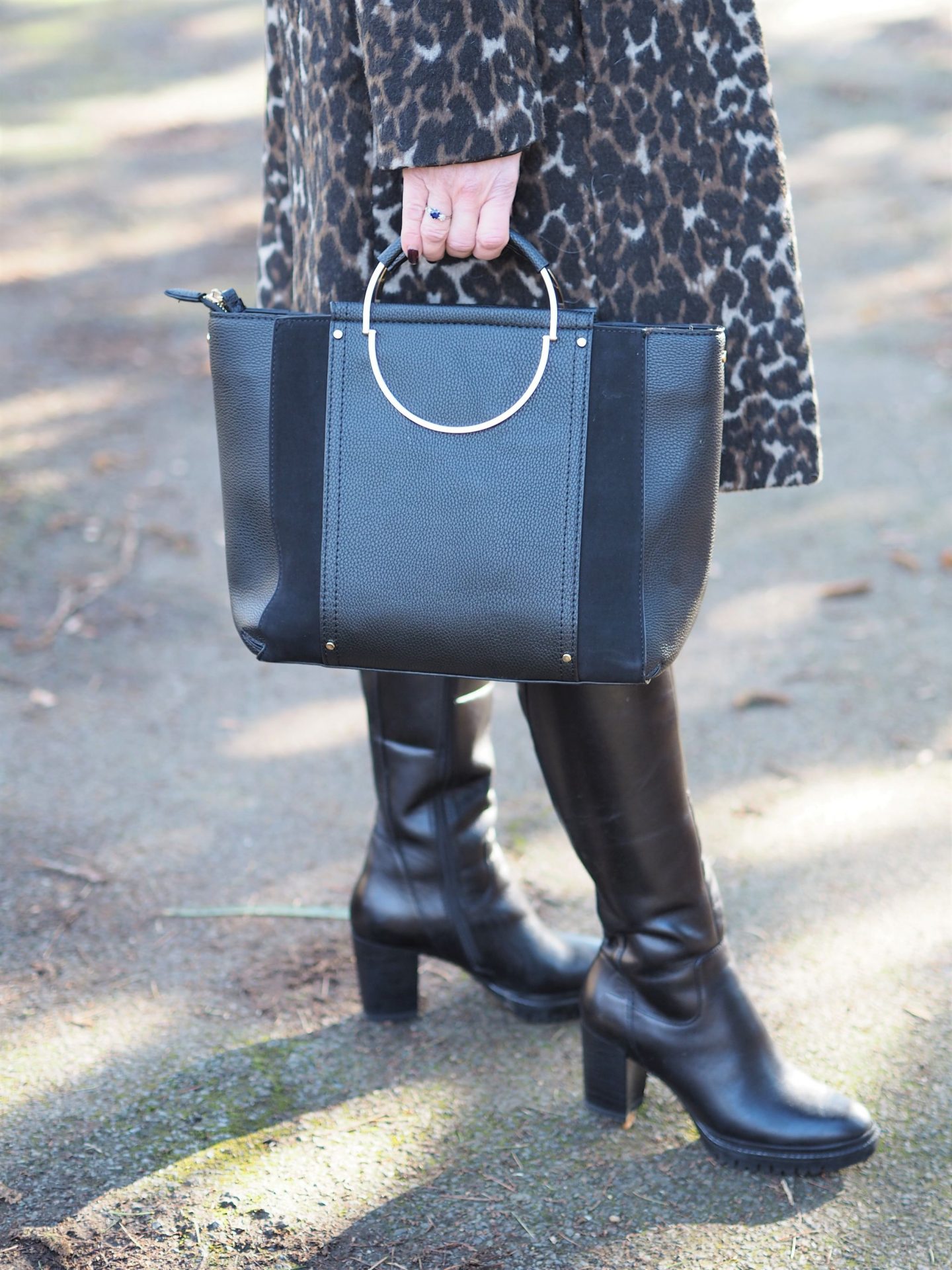 When I was asked to choose a pair of boots from Jake shoes I was surprised that there were so many brands to choose from, including one of my favourites Guess. Delivery was swift and I've been really pleased with these ones by Tamaris. A new brand to me.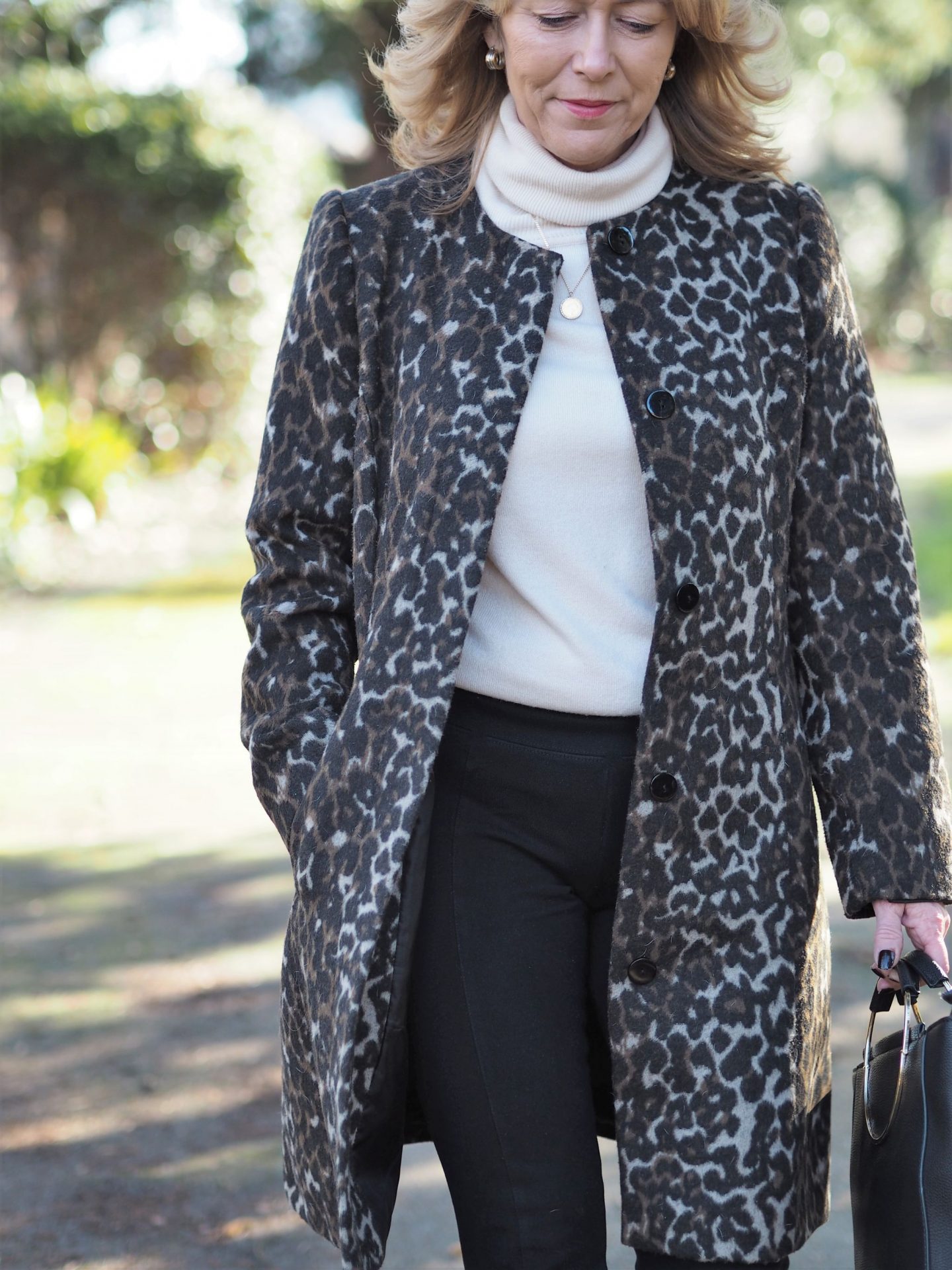 So that's been my way of dressing the past couple of weeks. I think it's surprising how a really casual look can be pulled together by a decent coat, a bag and a good pair of boots on your feet.
The coat is from MandCo last year but I did find a good equivalent for you below
You can't even see the dry paint marks on my backside where I brushed up against the wall!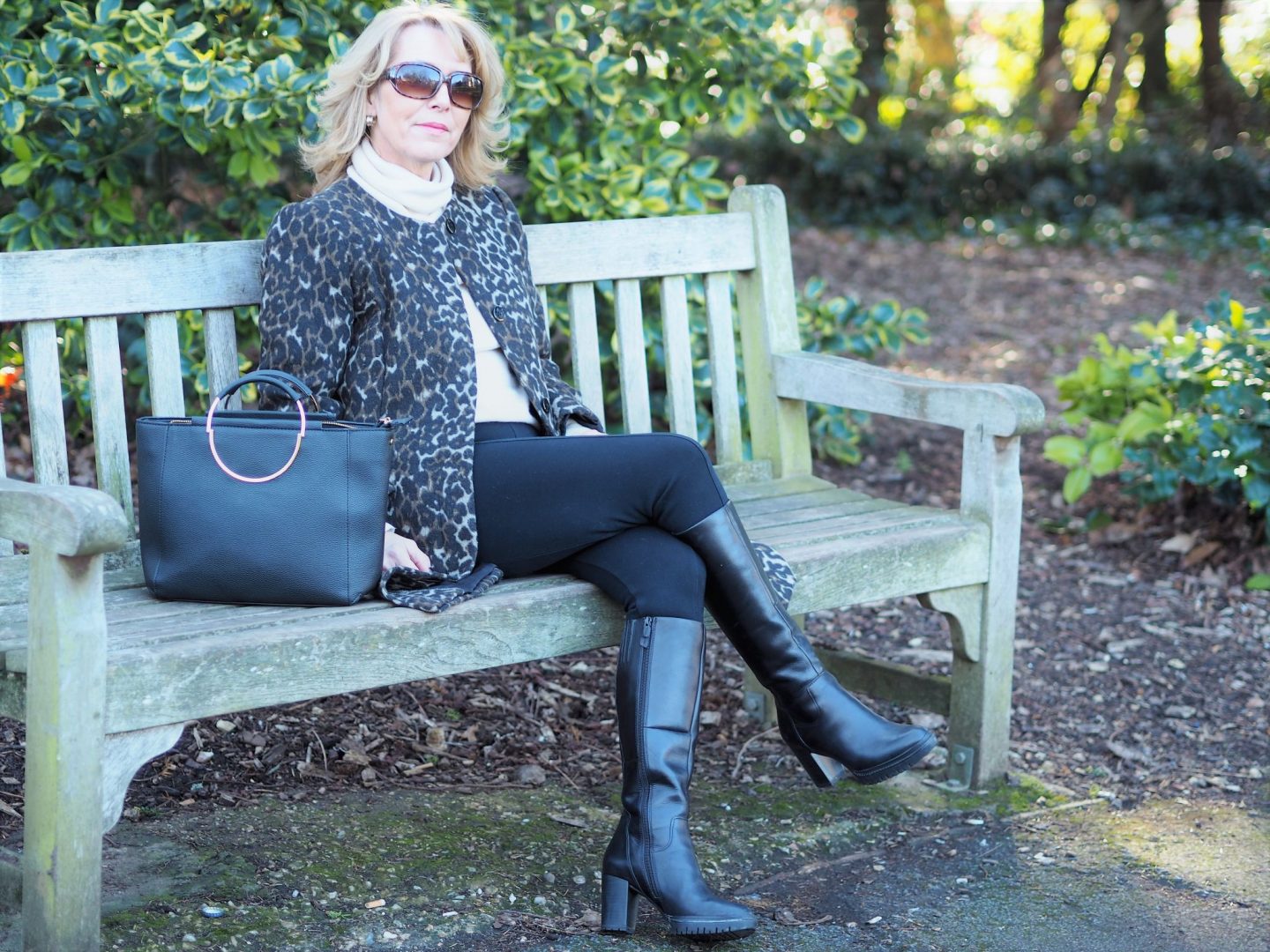 The boots are super comfortable. My favourite style, with a slight platform so that the heel doesn't feel anywhere near as high as it looks. I love that kind of trickery on the eye.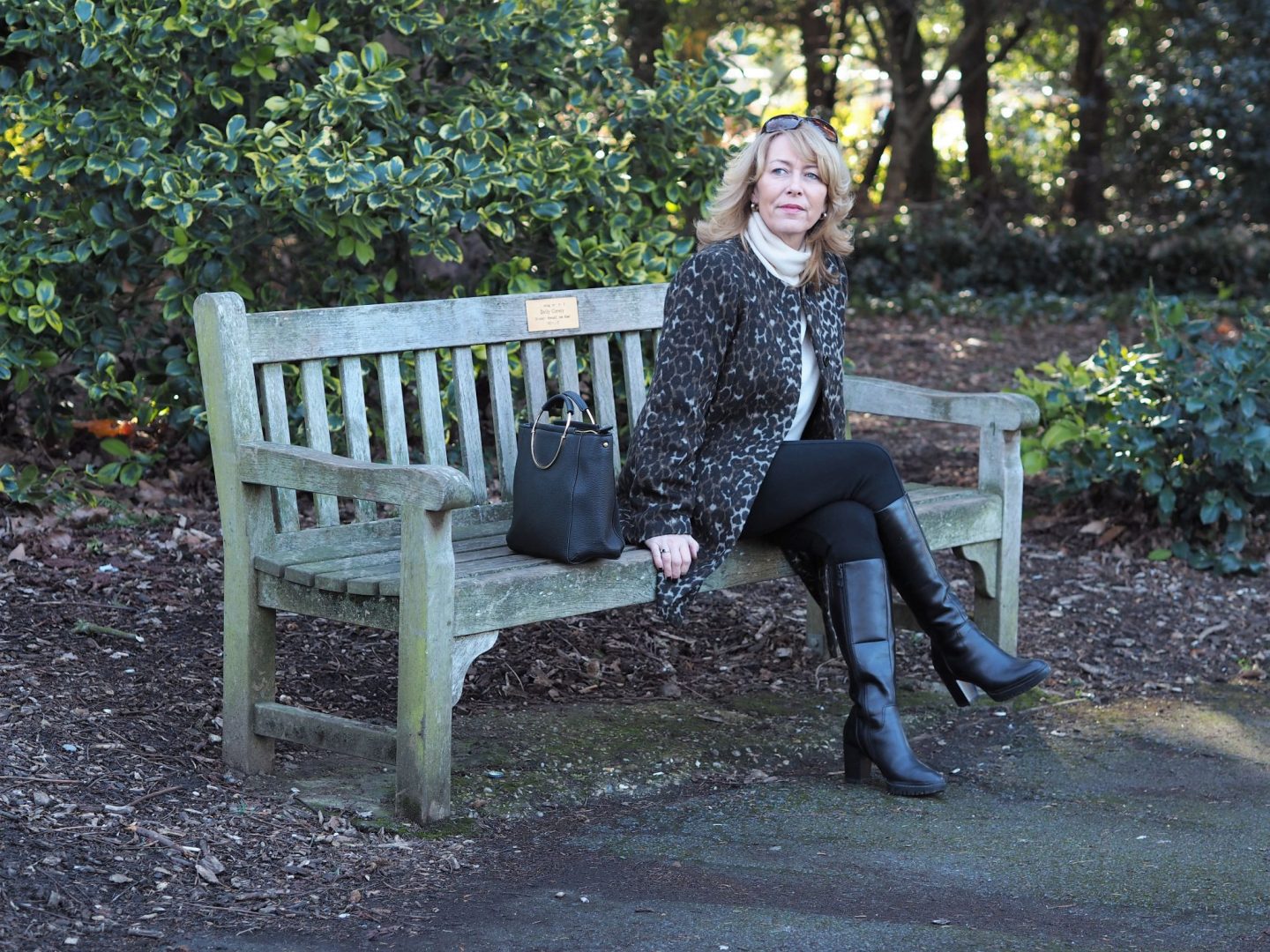 Pleased with my new tote from accessorize too. On emptying my wardrobes I realised I had only two Black bags and one of those was fit for the bin. I keep looking for an investment Black bag at the right price but as of yet nothing has caught my eye. Do let me know if you spot anything along your way, please.
It was nice to grab some fresh air on the way to yet another trip to B&Q You don't realise how much stuff you actually really need to buy do you? It was such a lovely morning though, I even needed my sunglasses!
Thank you to Jake Shoes for my lovely boots!
THANK YOU FOR STOPPING BY!
RECEIVE EVERY POST BY CLICKING SUBSCRIBE ON THE RIGHT-HAND SIDE.
YOU MAY HAVE A FRIEND THAT'S INTERESTED IN THIS? PLEASE USE THE SHARE BUTTONS
XO LAURIE
Subscribe for the latest updates!