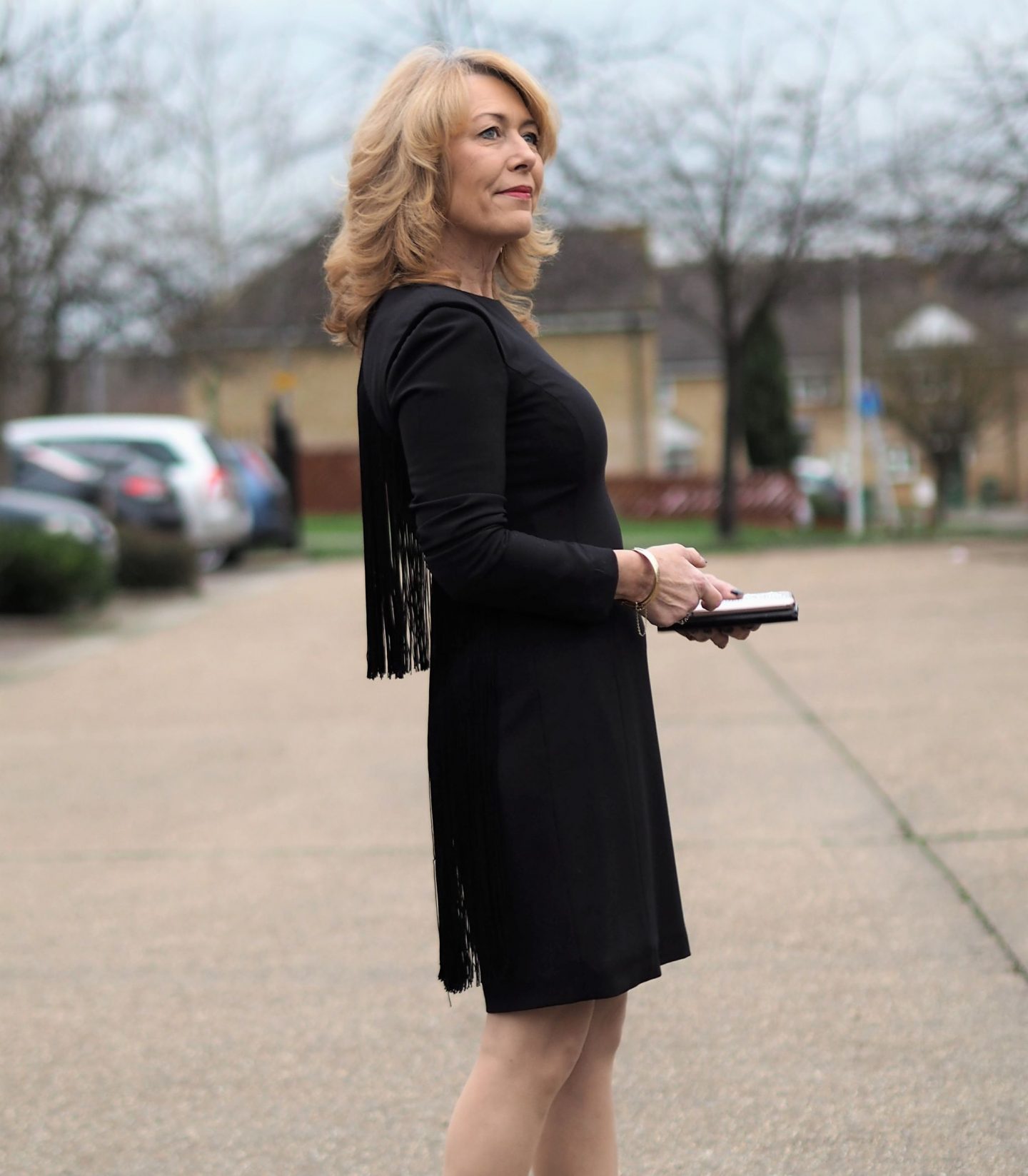 How was your Christmas? I think this is the longest gap I've had between posting. I was so looking forward to the Christmas break but it feels like an eternity since I've been in touch and I've really missed it!
I'm not going to dress last year up, it was one of the hardest of my life and I'm glad to see the back of 2018 but here's to a happier brighter 2019! I already have a few good things in the pipeline. I won't share yet until I know they are concrete but fingers crossed…
Before I head into the new year, let's take a look at December…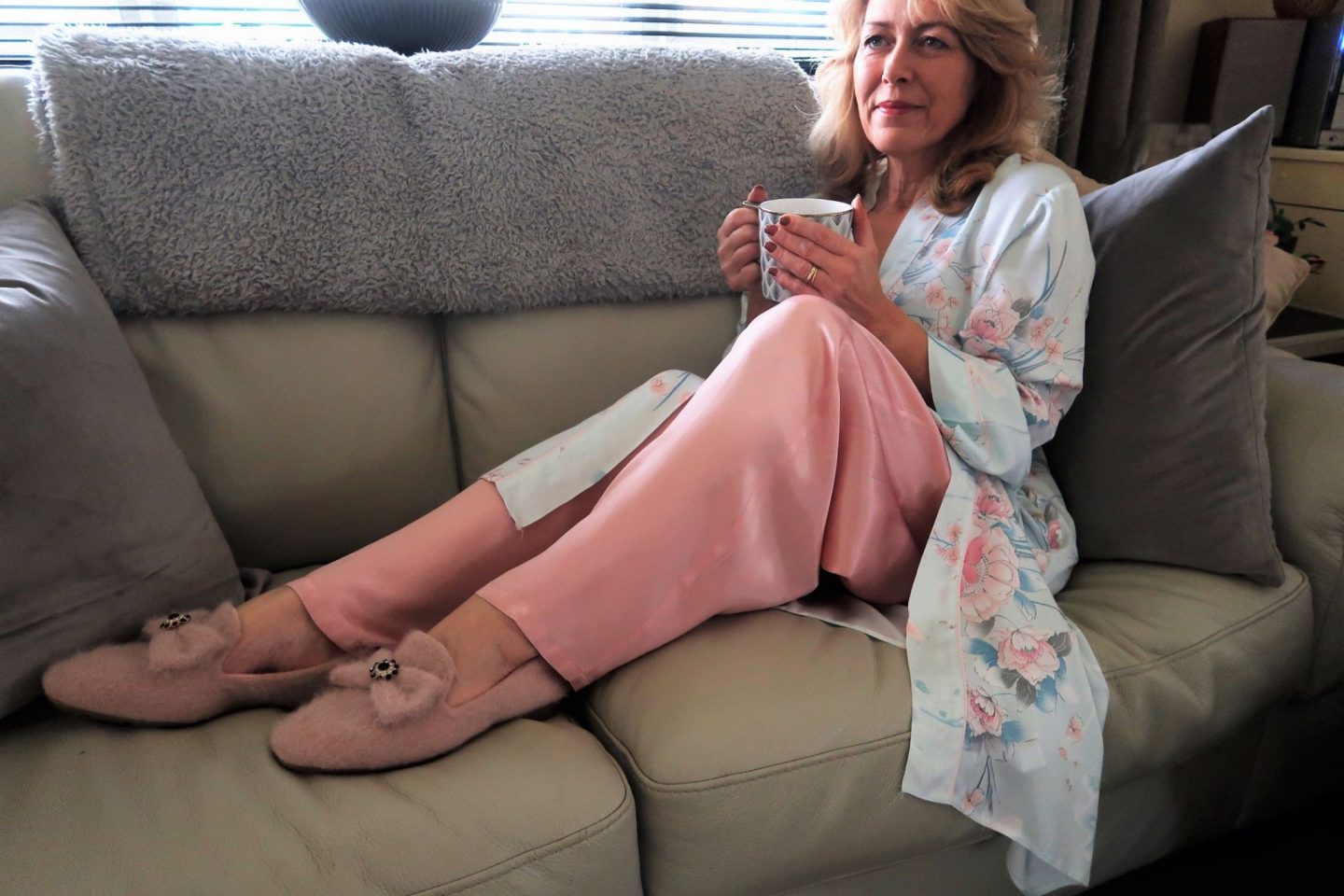 On the very cusp of Christmas, I got the dreaded lurgy, the worst cold ever! I'm still suffering from a chest infection now. I think I overworked myself a bit in the last couple of months too which didn't help.
I got a surprise gift from Pretty You London A brand that sells the most adorable slippers/house shoes and loungewear.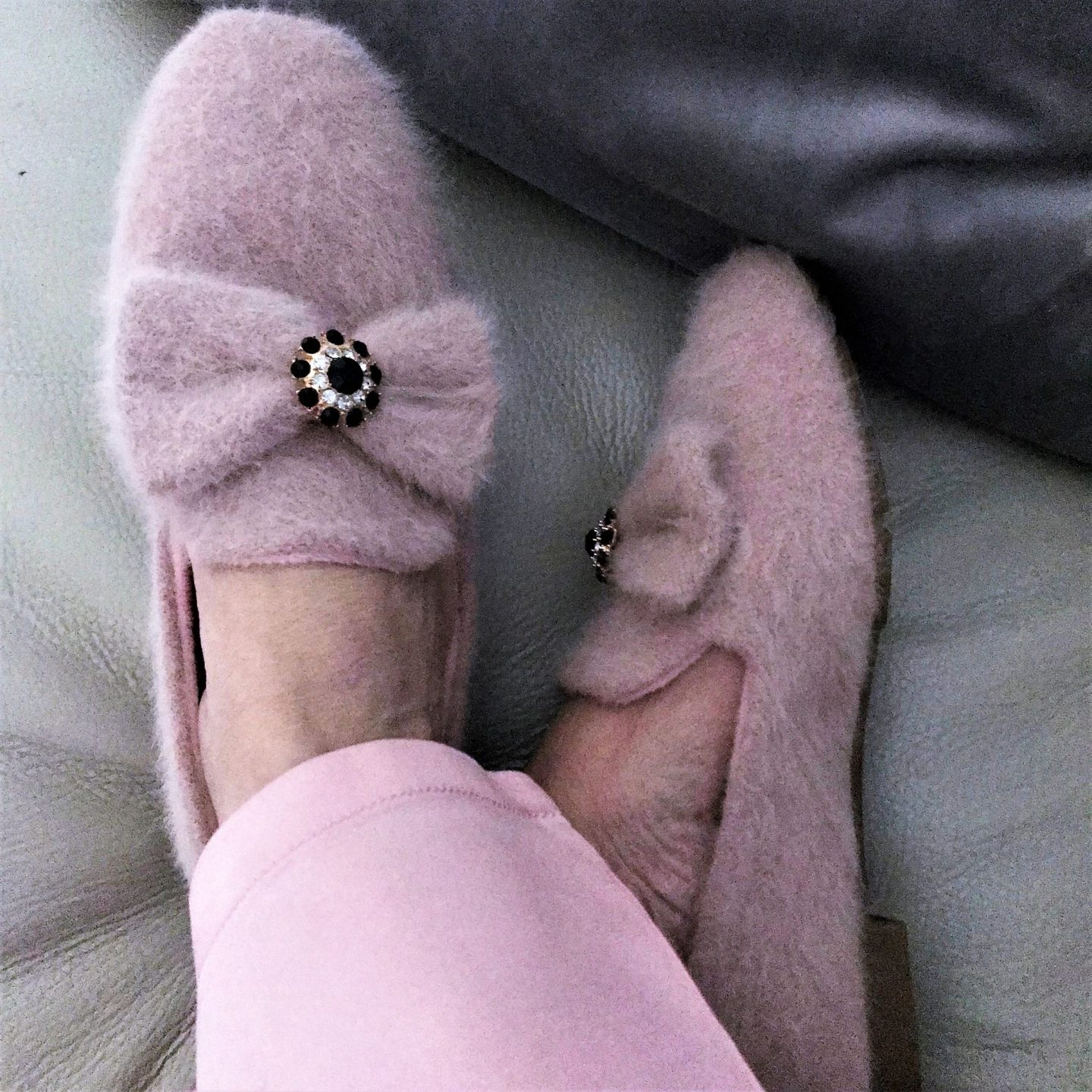 After all the cleaning of the house and all the shopping for Christmas was bought and wrapped I decided to take an entire day off, a true lady of the manor style! I watched films, made plans for the new year and pampered myself a bit.
The house slippers, these ones are called Blair (posh slippers deserve a posh name) have a hard sole just like shoes, they're not the "sink your feet into these" kind of slipper, more like a shoe but my, oh so pretty! There are some lovely designs to choose from too. Worth a look.
OOTD/OOTN – What I've been wearing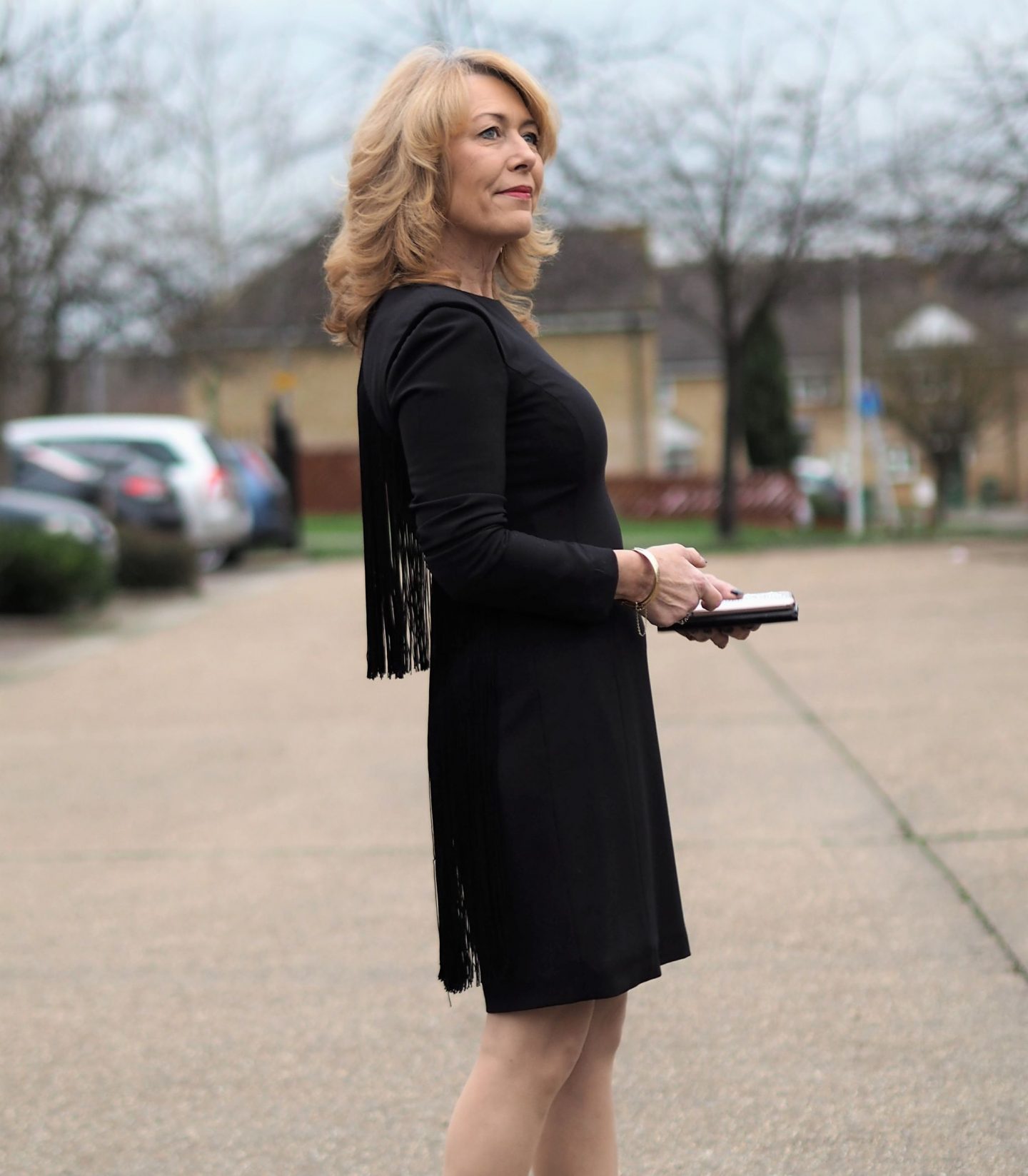 I'm actually staying in Essex for the new year. Going out with family and friends. My nearest and dearest requested that I wear this black dress that's quite a few years old from Miss Sixty.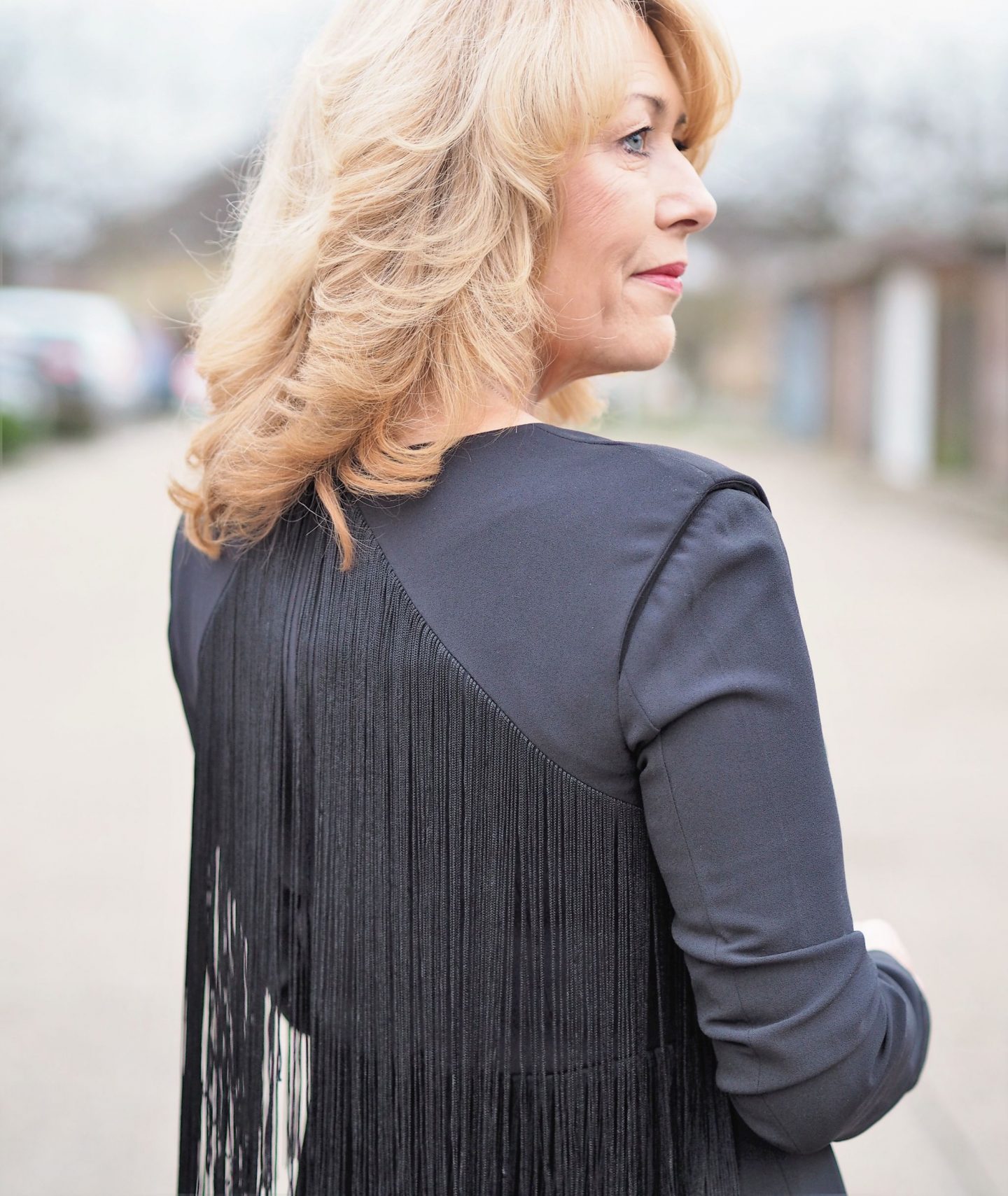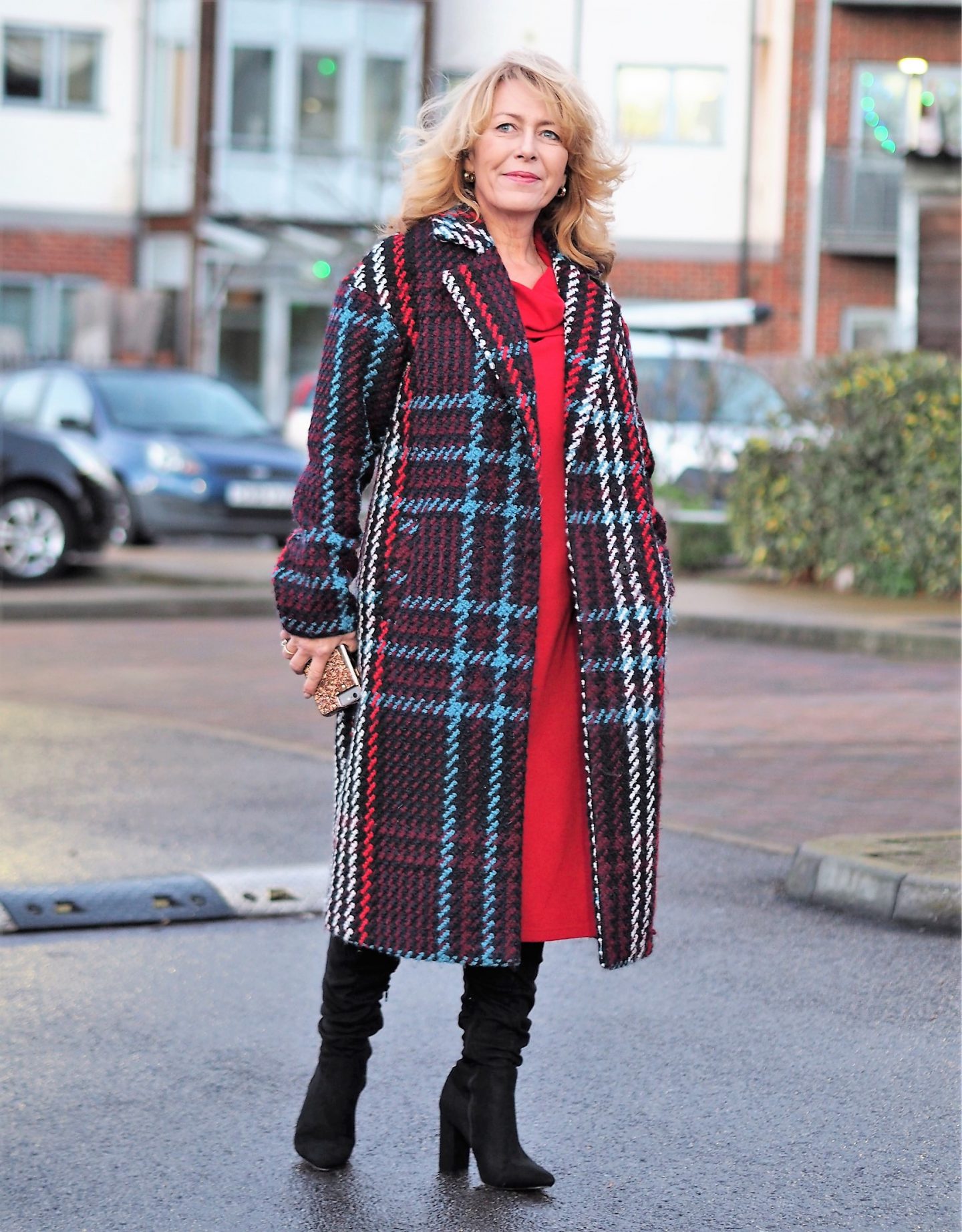 Last years coat has made a lot of appearances. I haven't bought a new coat yet this year. I'm scouring the sales online but I think I would prefer to try coats on before I buy in the shops. Save on all the heavy returns! I'm looking for a good Camel coat.
The knee high boots were cheap as chips from Quiz clothing. I'm quite pleased with these considering the price of £40 now £30!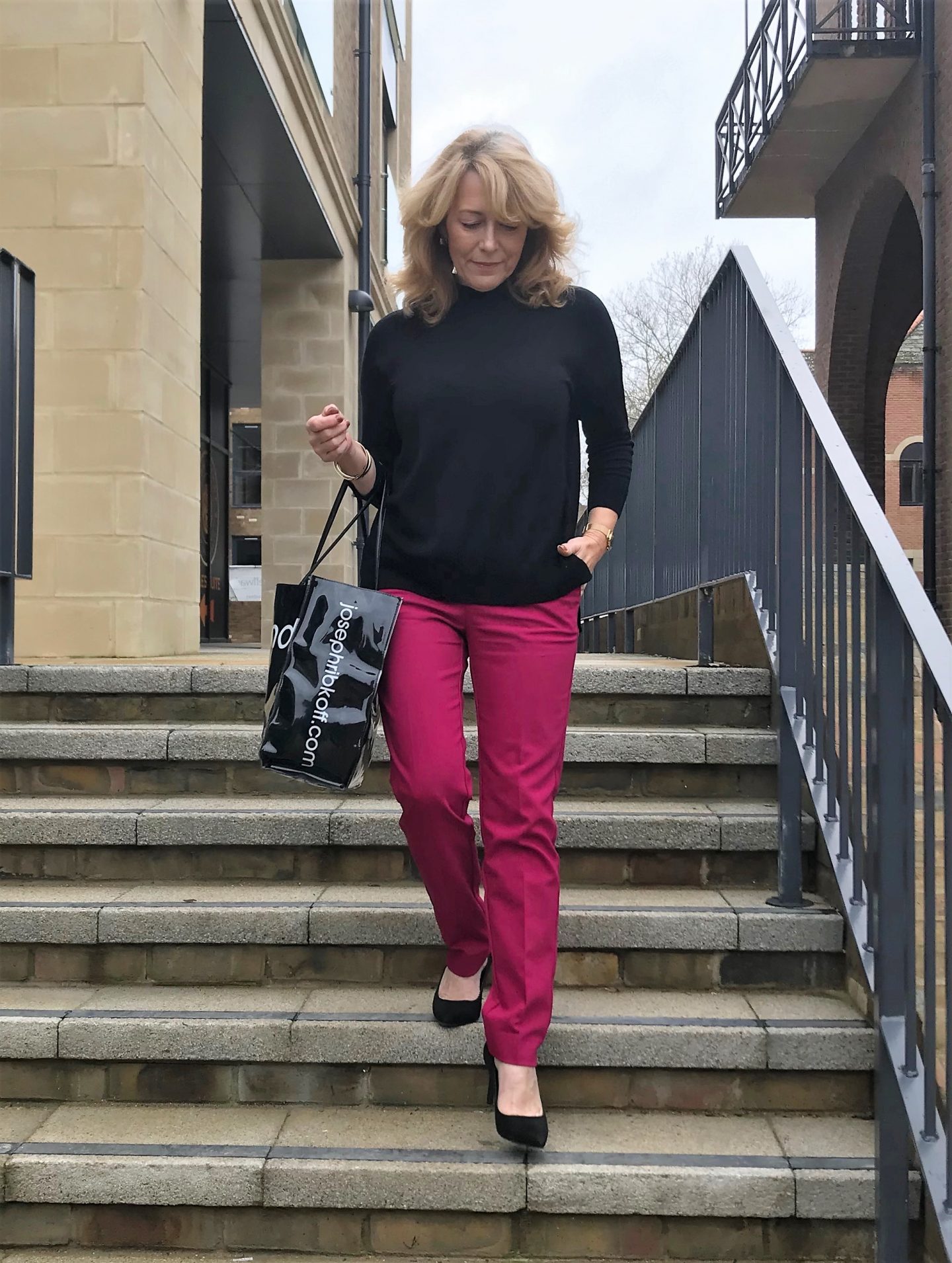 I've also enjoyed wearing these Ruby Red trousers from Laura Ashley. (featured with this top also on sale) The "Cafe" collection of trousers come in a host of colours and patterned materials. I also have these in brown and they are a great pair of smart/casual trousers to wear.
New Skincare I'm trying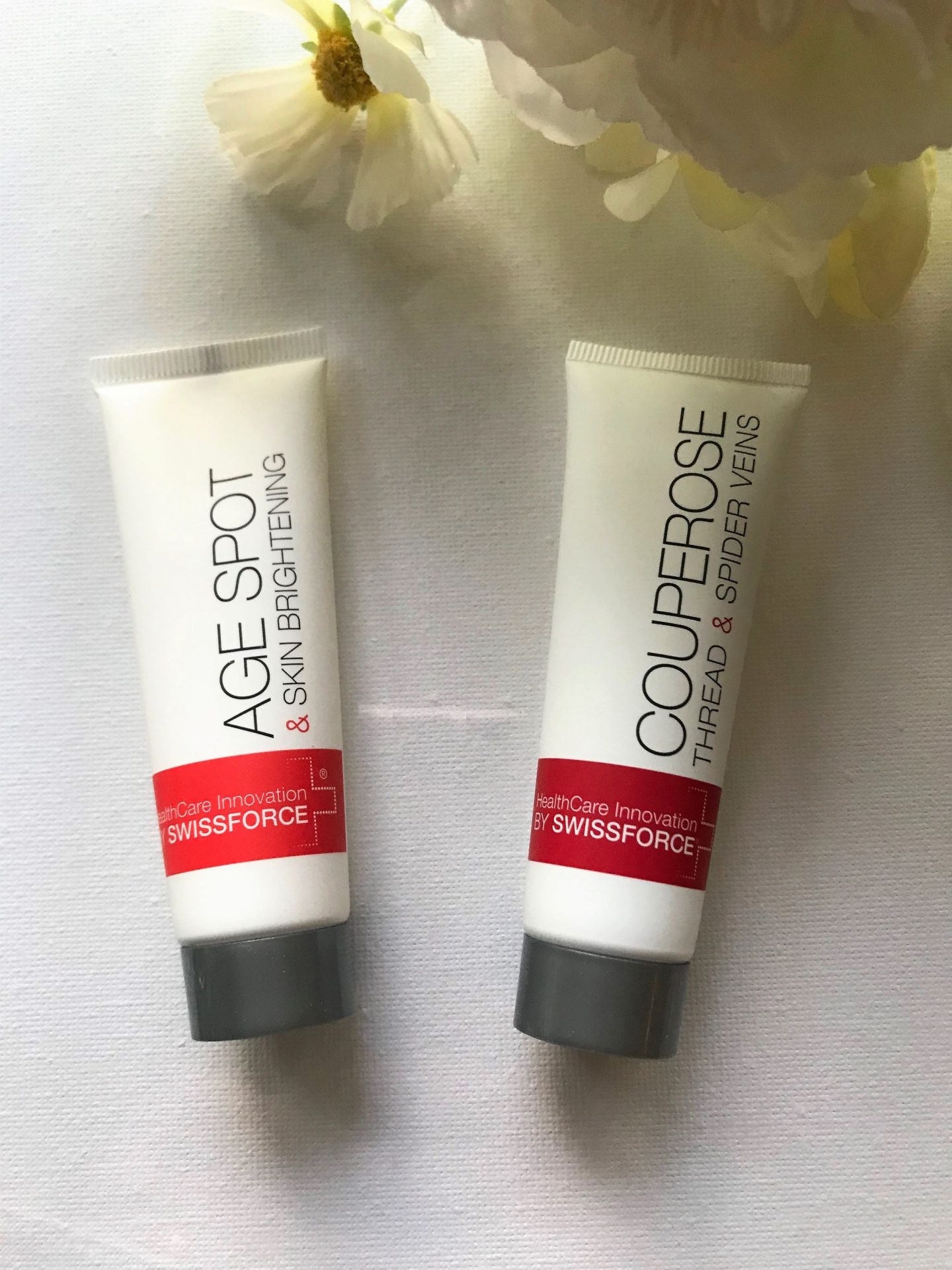 I've just started using these two creams by Swiss Force. I'm keeping my fingers crossed that the thread and spider vein cream is going to work. There are so many areas of my nose that have problems!. I have large pores to the front, veins that are angry looking to the sides and a broken vein that I've had zapped with laser twice now and it's still coming back to haunt me!
Please work cream! I will report back next month with some before and after shots.
Skin brightening creams I've not used before either, so I'm looking forward to trying this one too. At the moment I'm concentrating on the spider vein cream. You can take a look at the brand here and read more about it if you wish.
I couldn't think of a more perfect start to the year!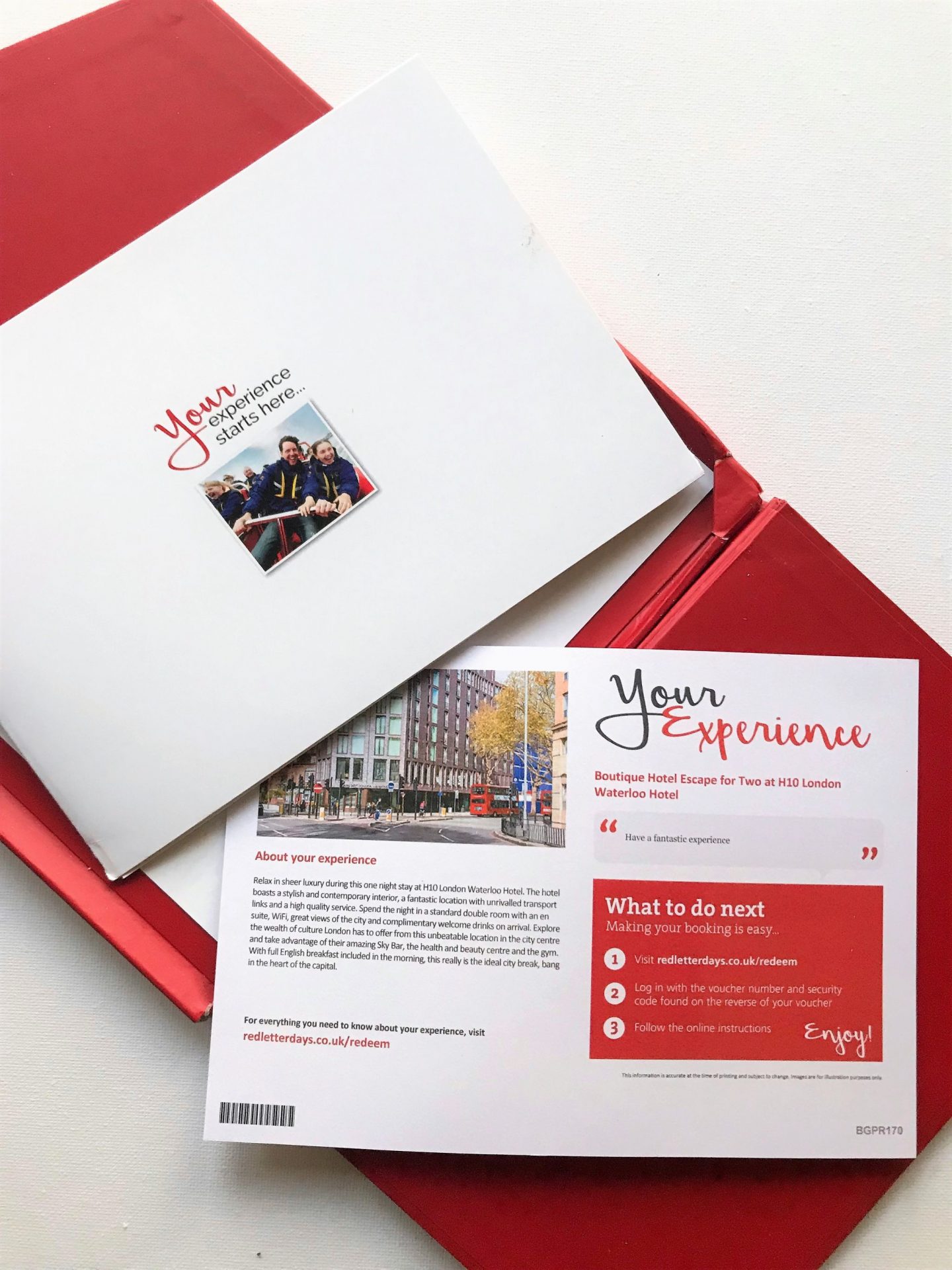 After an invite from Red Letter Days A gifting service where you can treat someone to a day of so many choice ideas. A spa day, a helicopter ride, a cookery course, the list is endless.
I've chosen to stay in a London hotel. I'm very much looking forward to it! Look out for my stories next week. You can find me on Instagram here. I'm very much looking forward to some me time!
Changes and returning to film
I put my Youtube account on hold for a while a month or so ago. I had to let something give while being busy finishing up at mums house. I'm hoping to start up again this week so I hope you will join me over there. Here's the link to my channel if you haven't seen any of the films yet.
I'm just about to start renovating my tiny abode in London so I'm going to be sharing that with you all too. I'm useless at interiors and have been scouring lots of ideas online!
Happy new year to you all. What plans do you have for 2019?
Thank you for stopping by!
Receive every post by clicking subscribe on the right-hand side.
You May have a friend that's interested in this? Please use the share buttons
Xo Laurie
Subscribe for the latest updates!