This post is a little late going out tonight! I'm staying in Brighton and the time has run away with me. The renovation of our Tiny flat in London is well underway and at the moment both of the bedrooms can't be slept in! There was only one thing for it. Escape!
Having been so busy, I didn't get time this week to take photos for blog posts but I did think that I would share with you some of my favourite items that are on sale at the moment. Have you found any bargains in the sales yet?
The blouse I'm wearing below has been vastly reduced in the sale & I have worn this the most!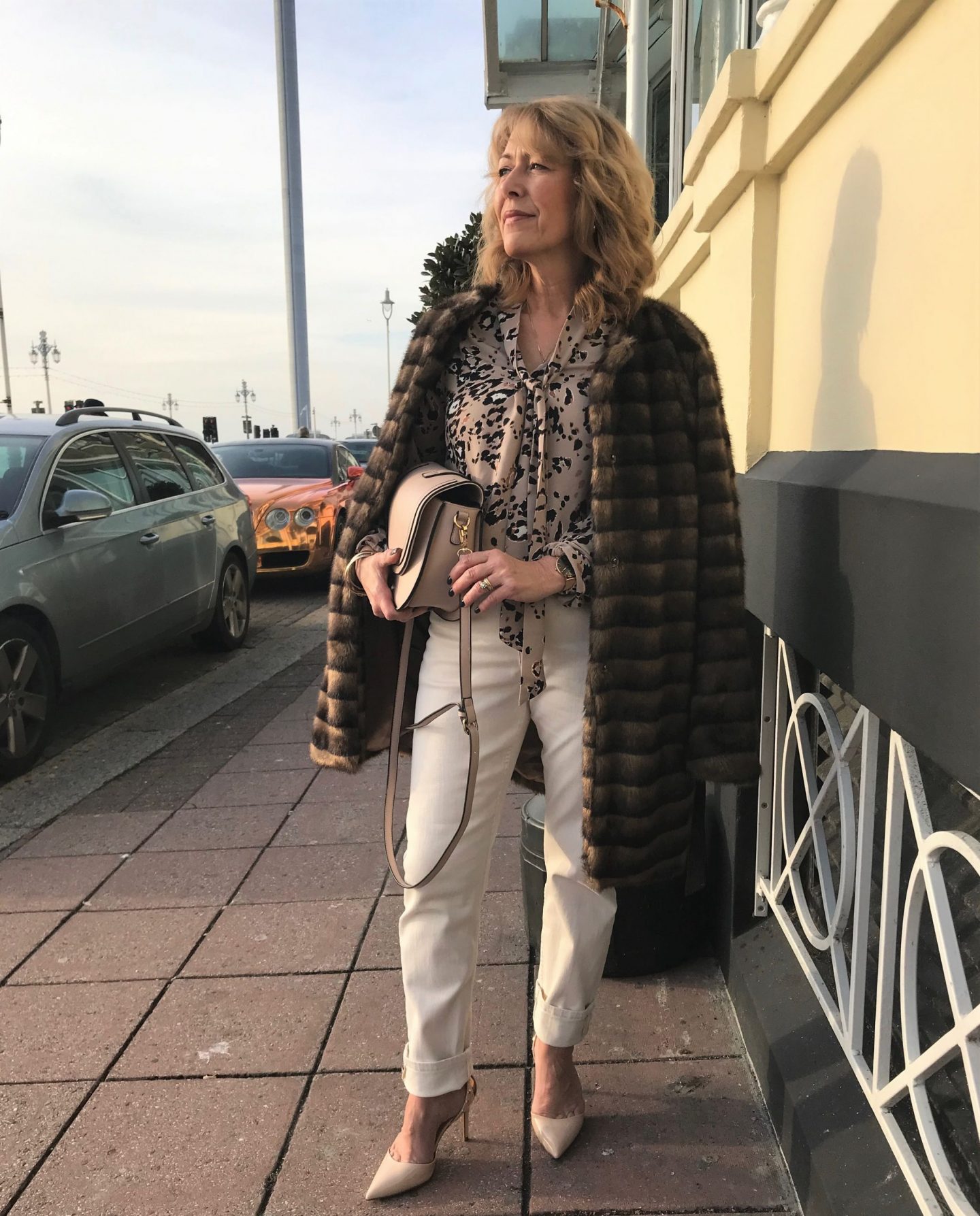 Here I am outside The Grand Hotel in Brighton. I had to chuckle at the Gold Bentley in the background!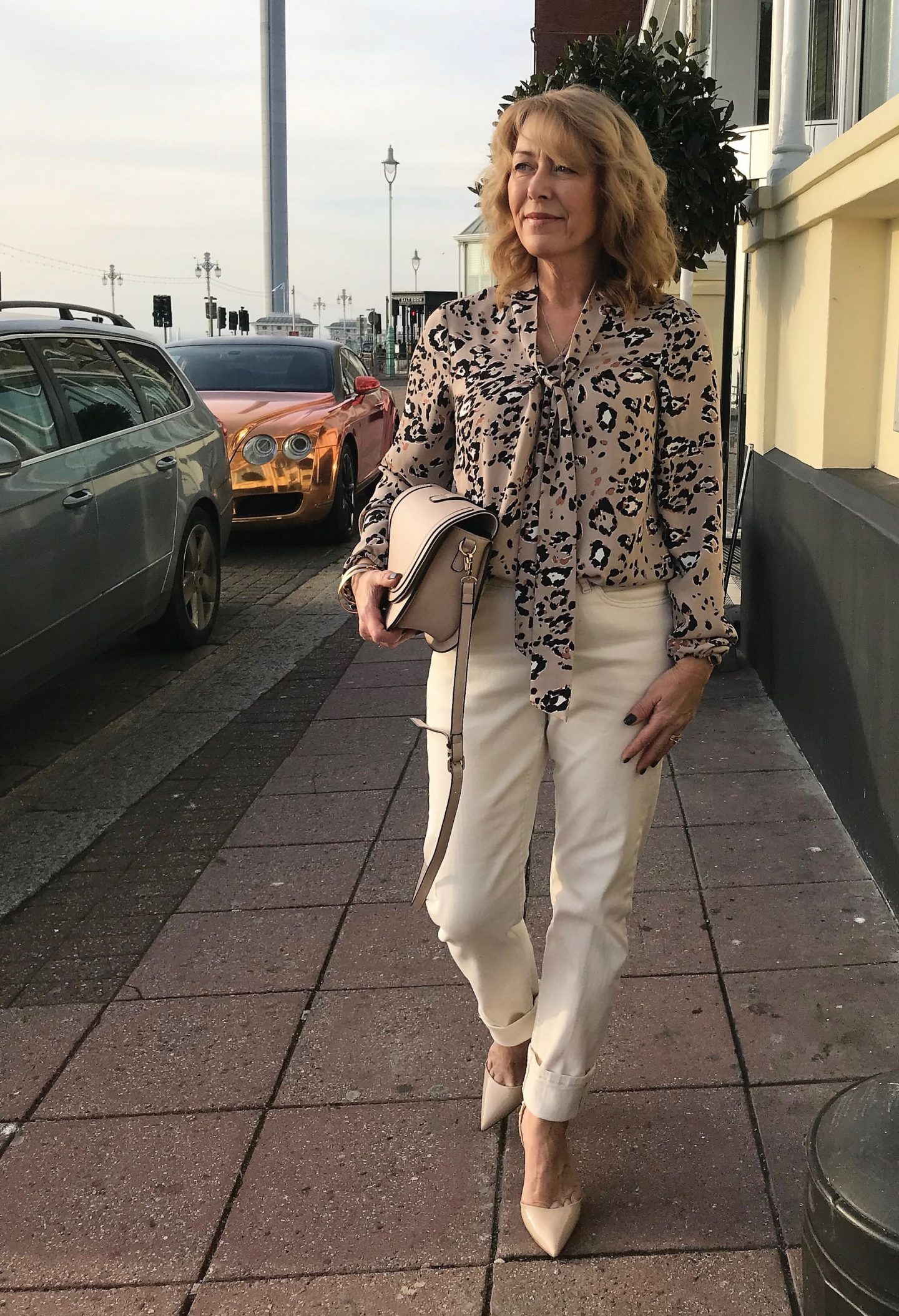 You may remember this blouse from a while back, worn with the Ruby Red trousers? I have worn those trousers a lot too! Laura Ashley have some amazing bargains at the moment and I've bought something lovely for one of the bedrooms. All will be shared soon!
This JD Williams Blazer on sale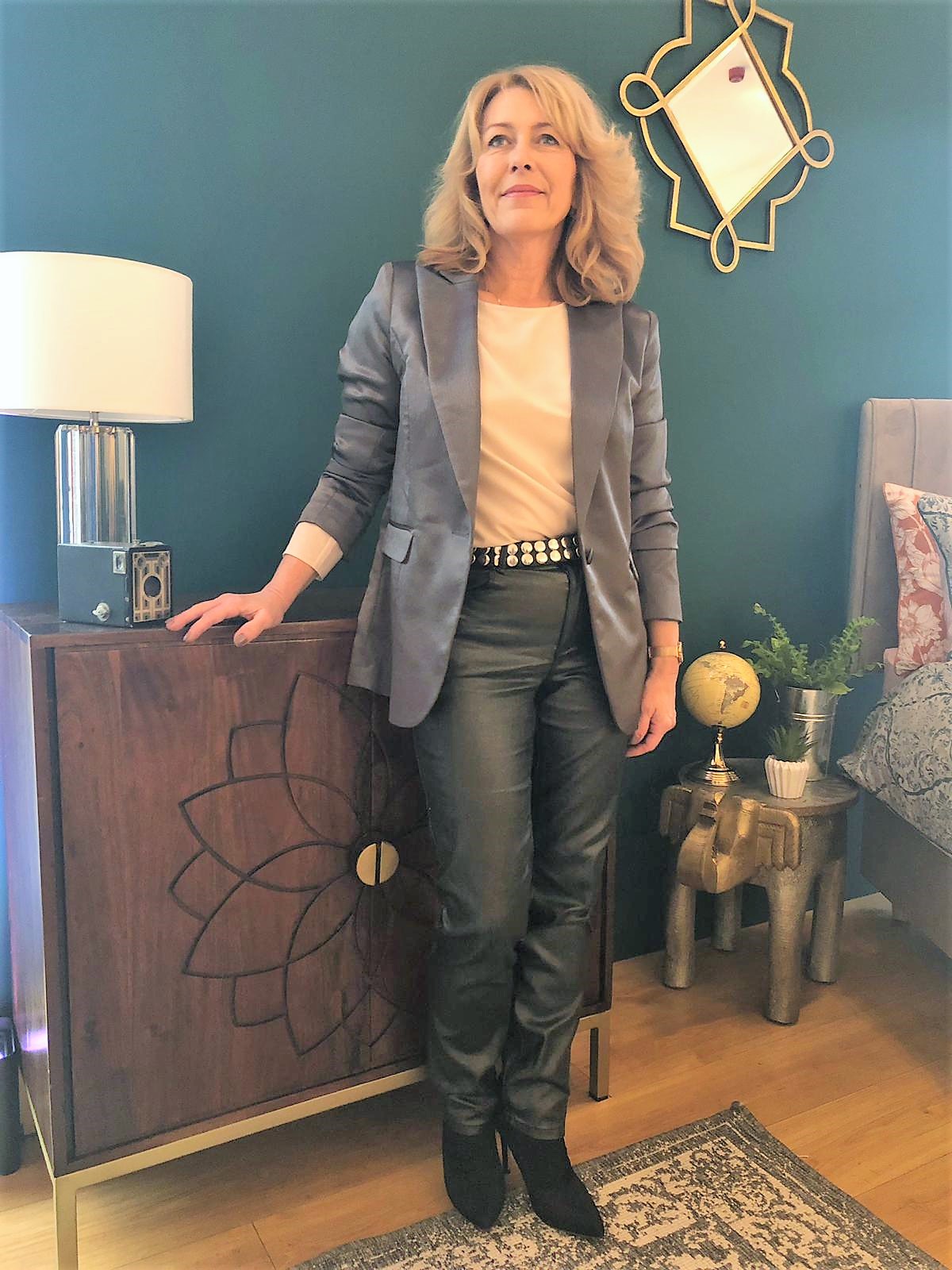 This Blazer I love! It looks great with the trousers above but equally as good with Black trousers or jeans. This is a great little Blazer to jazz up a plain dress or the above for a night out and you don't want to look overdressed. It's now available at JD Williams for £27.00
Hawes Curtis – One of my all time favourite brands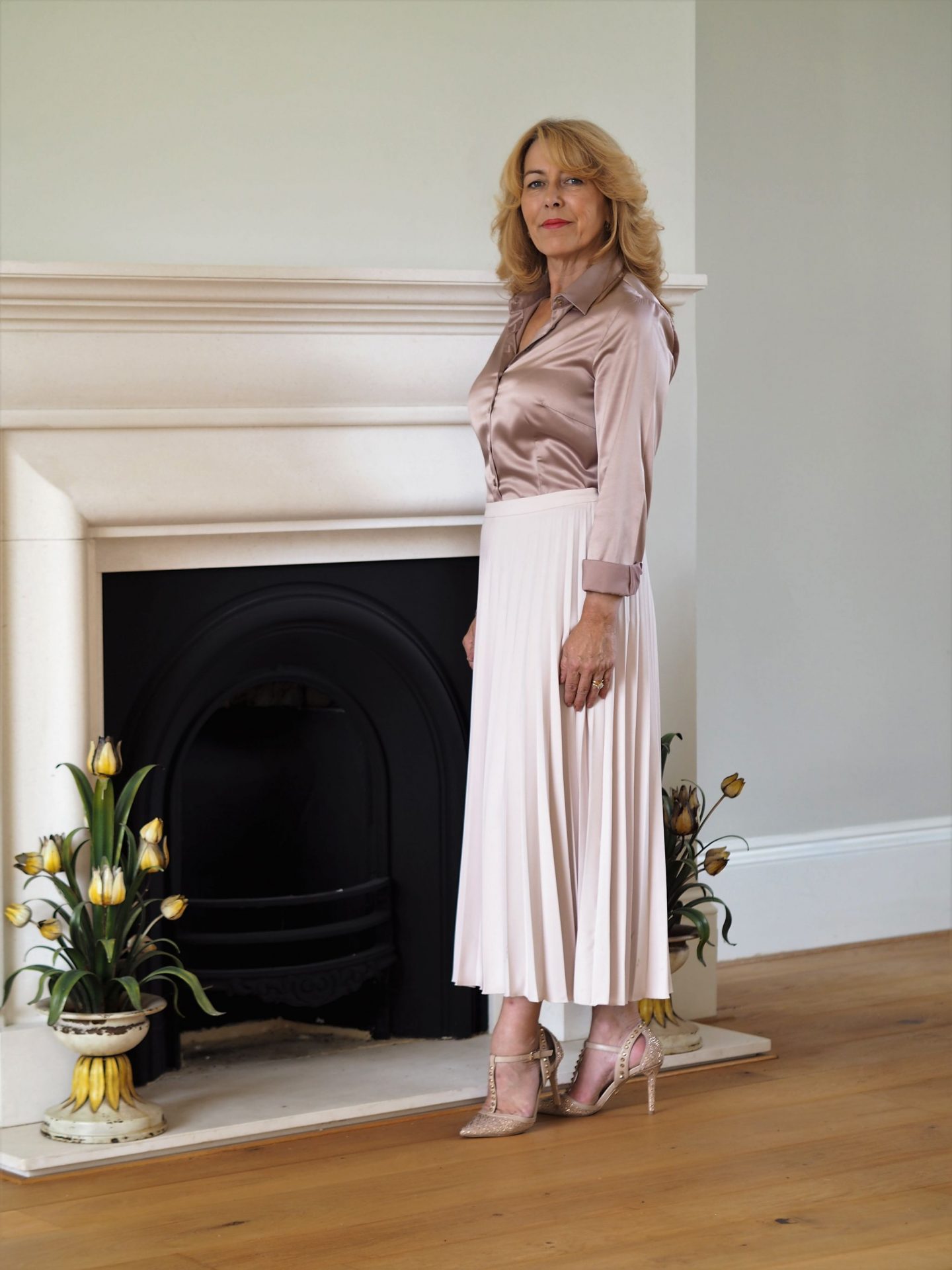 This was one of my most worn shirts of 2018. I've worn it with White long shorts and White jeans too. It also looks great with Black or you can wear it like me above, monochromatic with the pleated skirt in a blush pink. This Taupe satin shirt will work hard for you and most of the Hawes Curtis shirts can be bought from £25.00 at the moment
Treat your feet! #discoverthesecret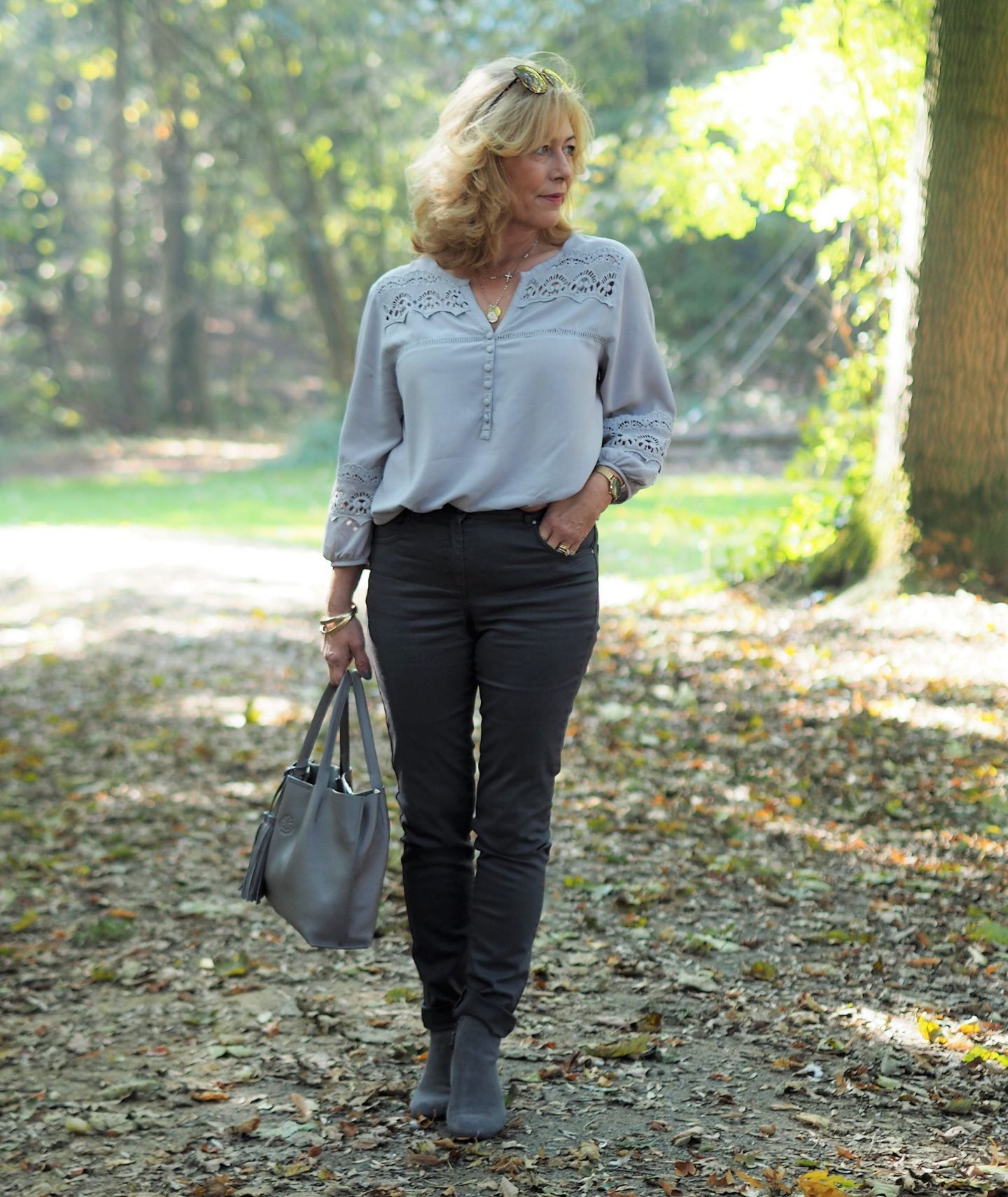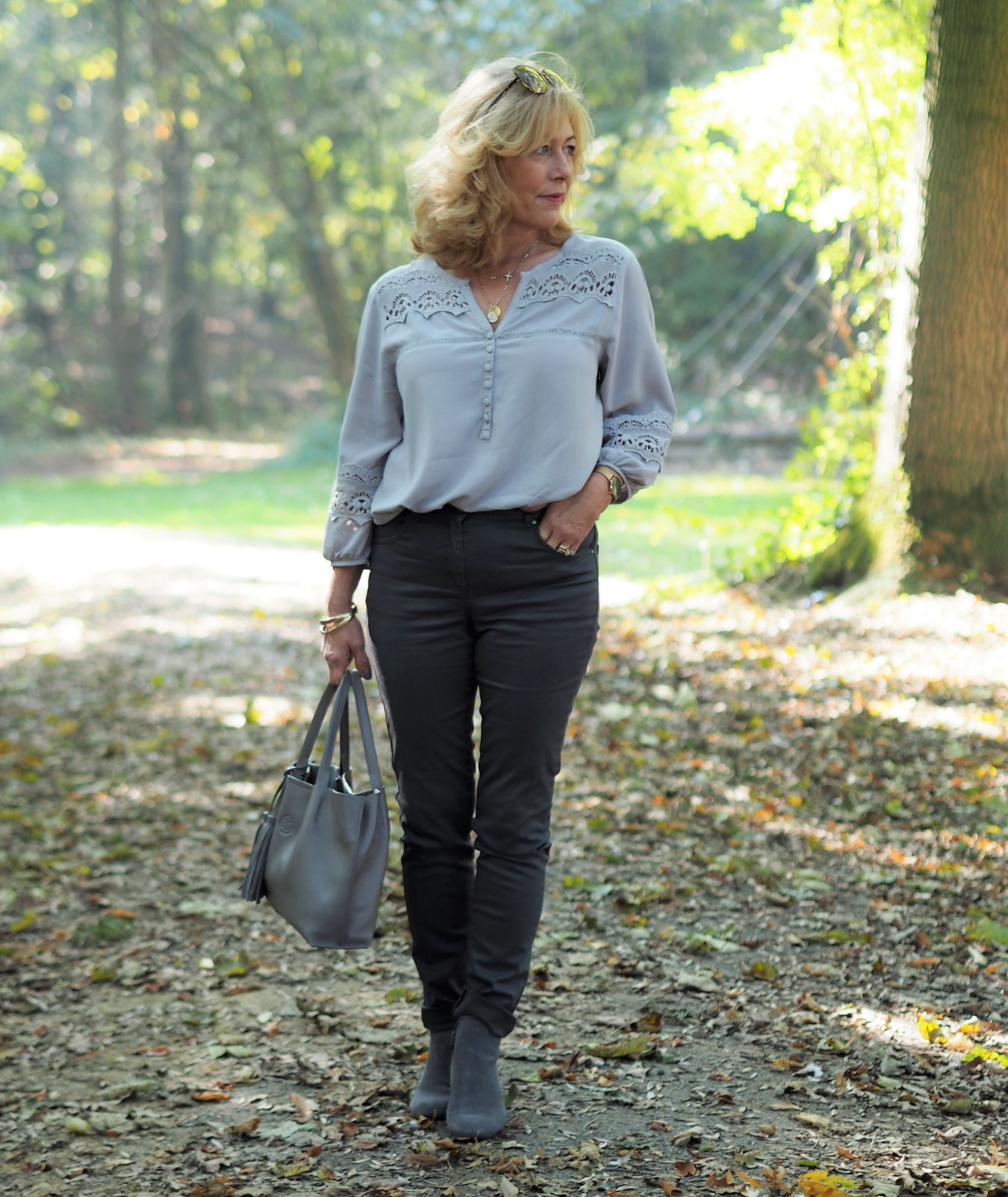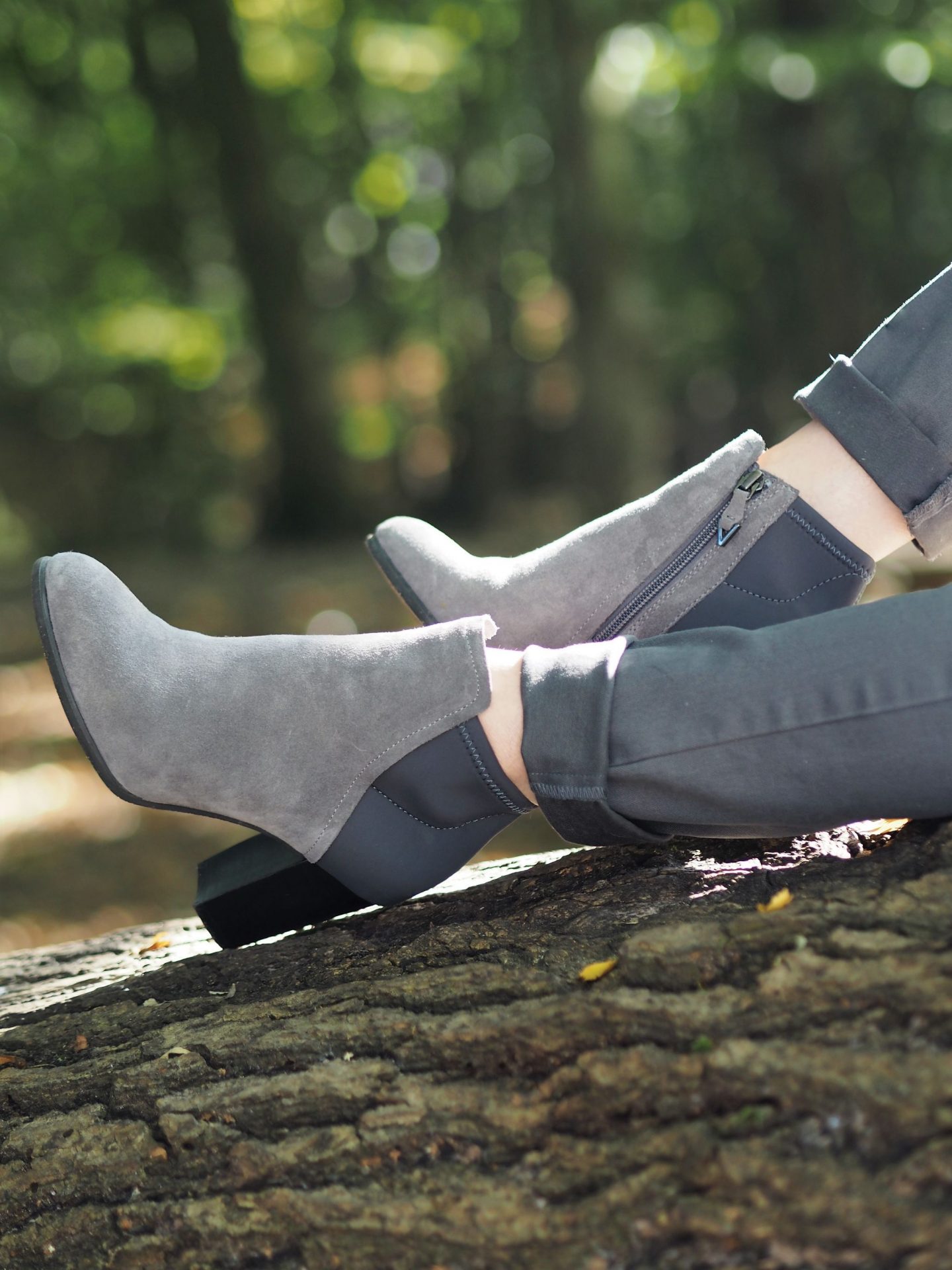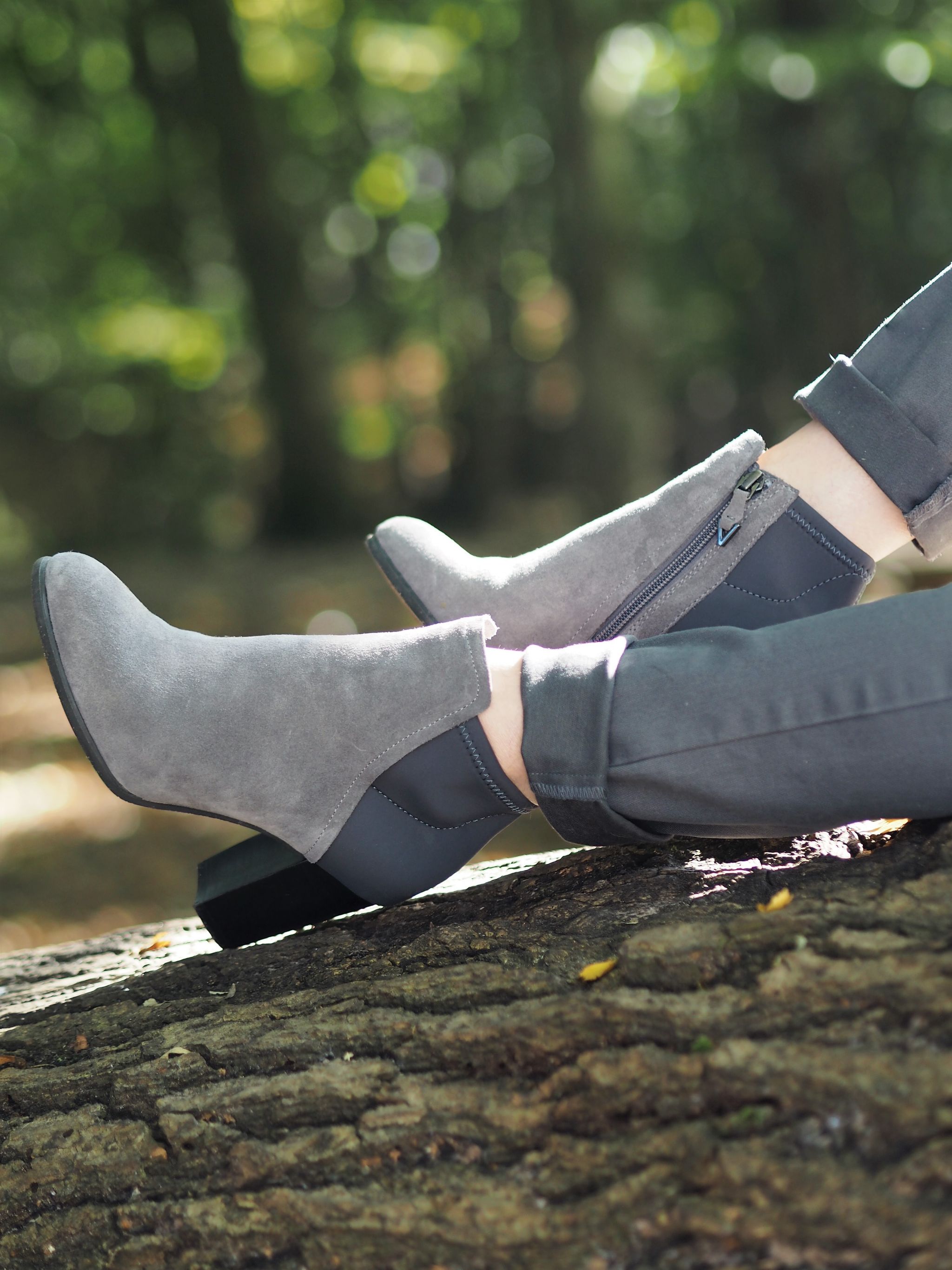 If you're a regular reader you will know that the Vionic footwear brand is what's on my feet at most times! If you're on your feet a lot the brand is amazing for design & comfort and you can get your hands on these Whitney boots for £98 they are available in Black too
I've worn these trousers right through the year. Even in Winter time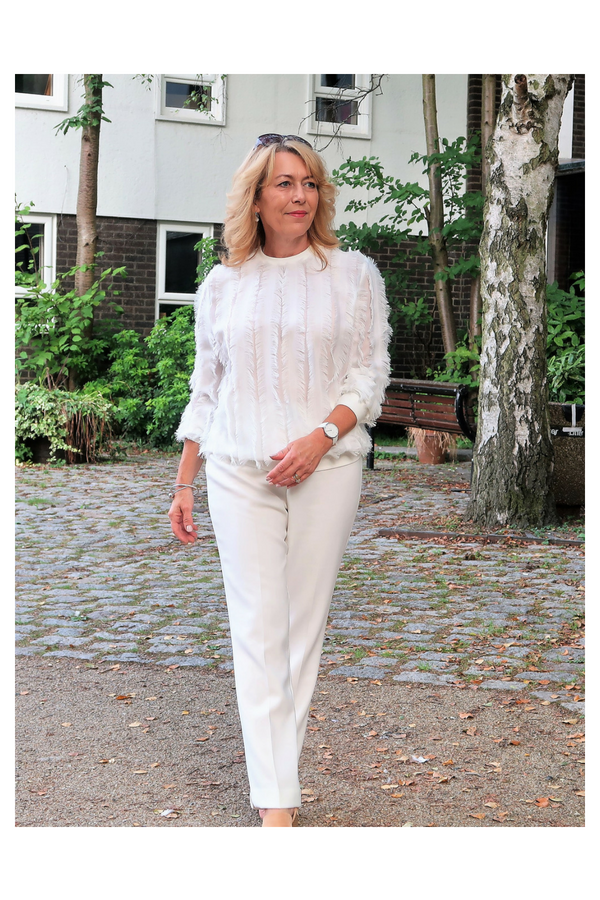 A sad farewell to the Eastex brand. Or is it? I know someone stepped in at the last minute and bought the brand but nothing seems to be happening. Very sad and I'm wondering what other brands we will say goodbye to this year.
These trousers are a classic cut, just a straight pair of trousers but the cut and quality is amazing. They are available for a mere £19.00 down from £59.00 If your size isn't available now keep an eye out because they re-stock and sell at the same price. There are some fantastic reductions on the site.
Newl found love label Baukjen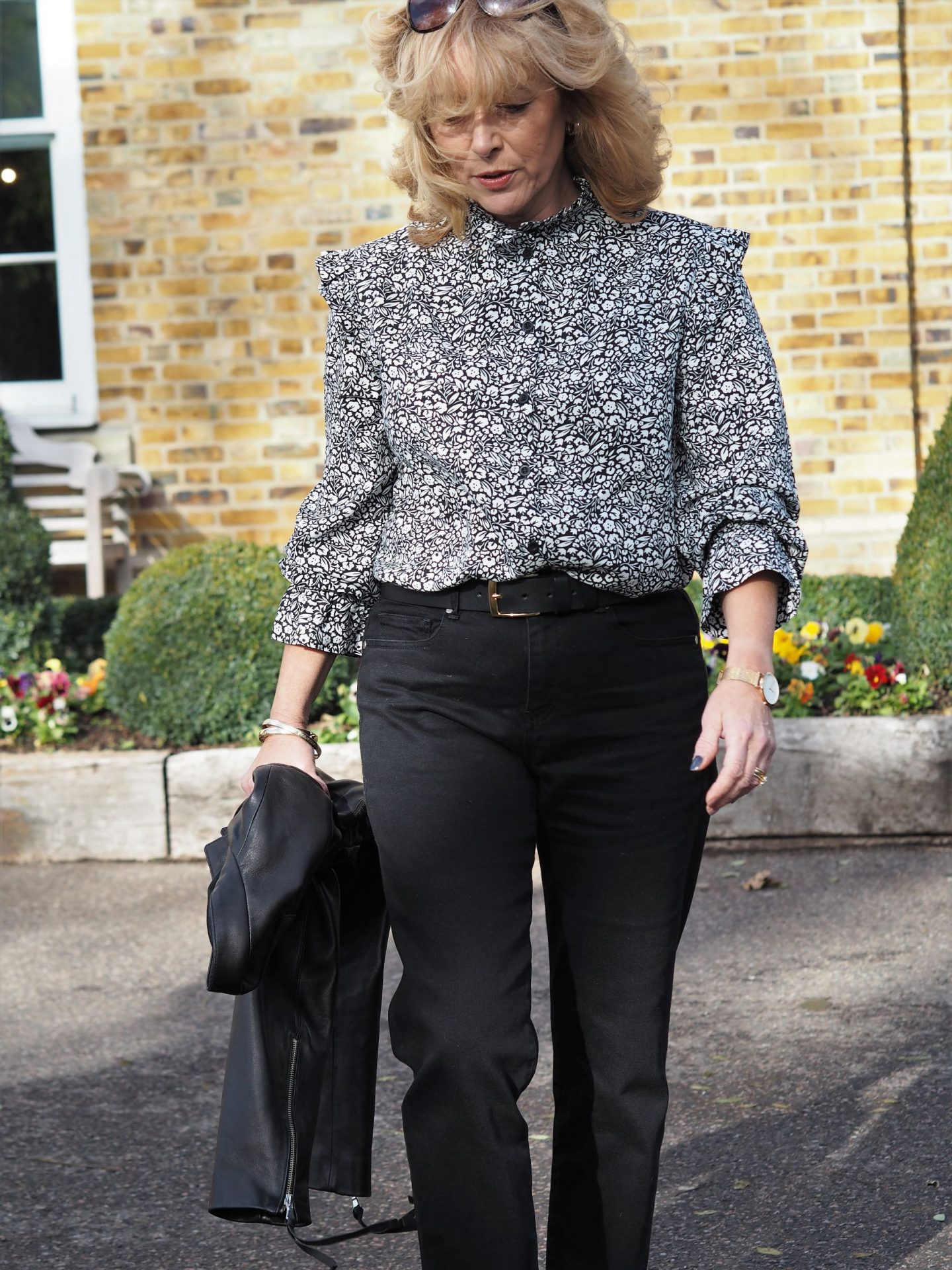 Saving the best till last, don't forget to check out the Baukjen sale. They have so many gorgeous items on my wishlist! This Natalie blouse is now less than half price! I love the frill detailing on the cuffs, neck and shoulders.
That's it from me. If you have found a fabulous bargain in the sale do let me know! I've bought a jacket and a pair of boots so far and that's it. I also bought some lovely pillowcases today for one of the bedrooms in Zara home. The shopping here in Brighton is pretty good!
Thank you for stopping by!
Receive every post by clicking subscribe on the right-hand side.
You May have a friend that's interested in this? Please use the share buttons
Xo Laurie
Subscribe for the latest updates!