I received this gorgeous sequin dress from Roman Originals along with the Chinchilla (I call it Teddy) coat.
When I had that lovely time in Brighton, my two-day escape, I packed the sequin dress in my suitcase knowing that there would be somewhere warm and cosy to take photos.
fur and sequins – glamour!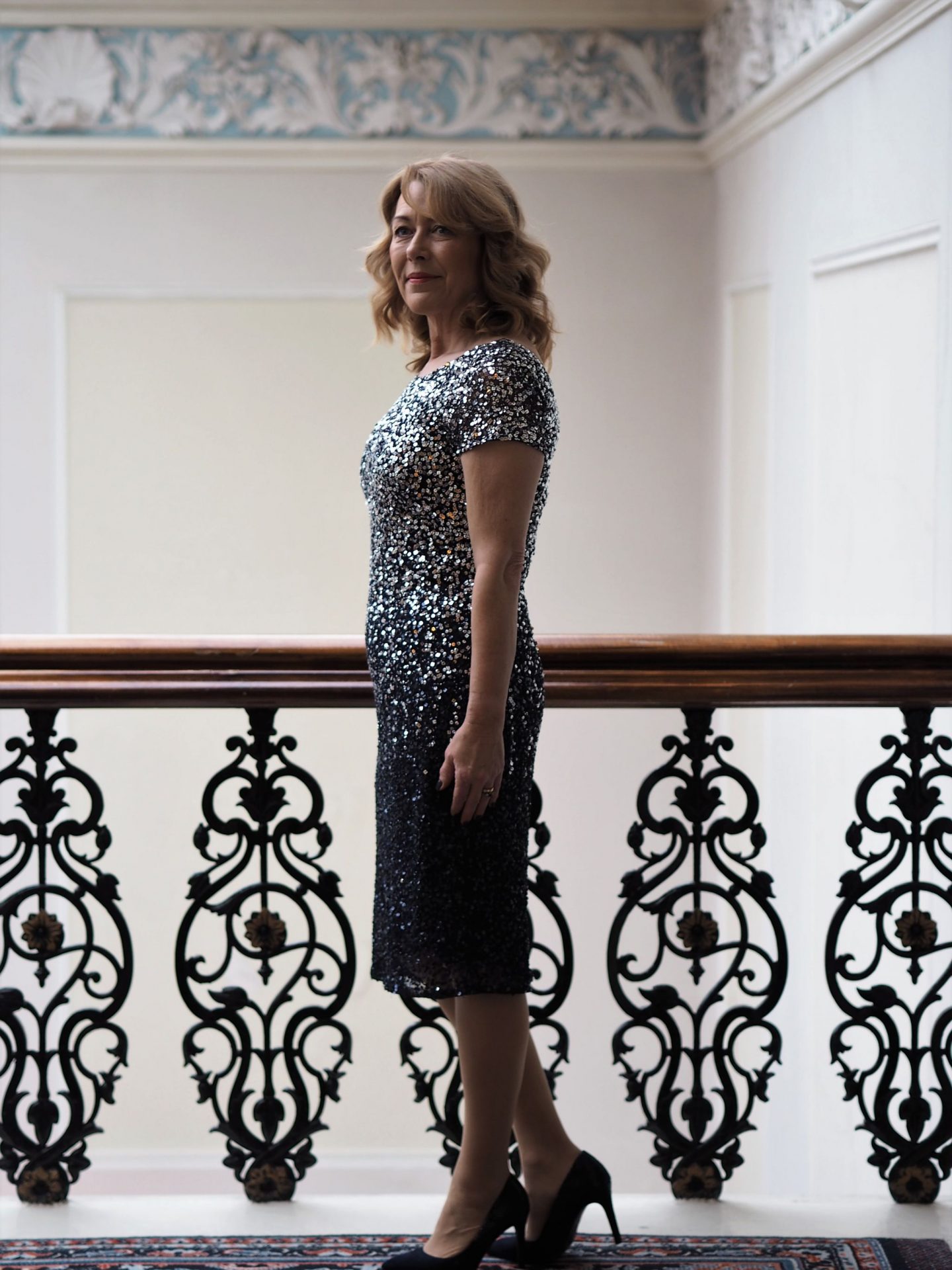 I did plan on featuring the dress along with the coat before Christmas for some party inspo but the flu that got me had other ideas. Anyway, a party dress is not just for Christmas now is it?
I must say a very glamorous pairing they are together too and I hope this dress is just as popular as the coat was a few weeks back. If you haven't seen the post catch it here.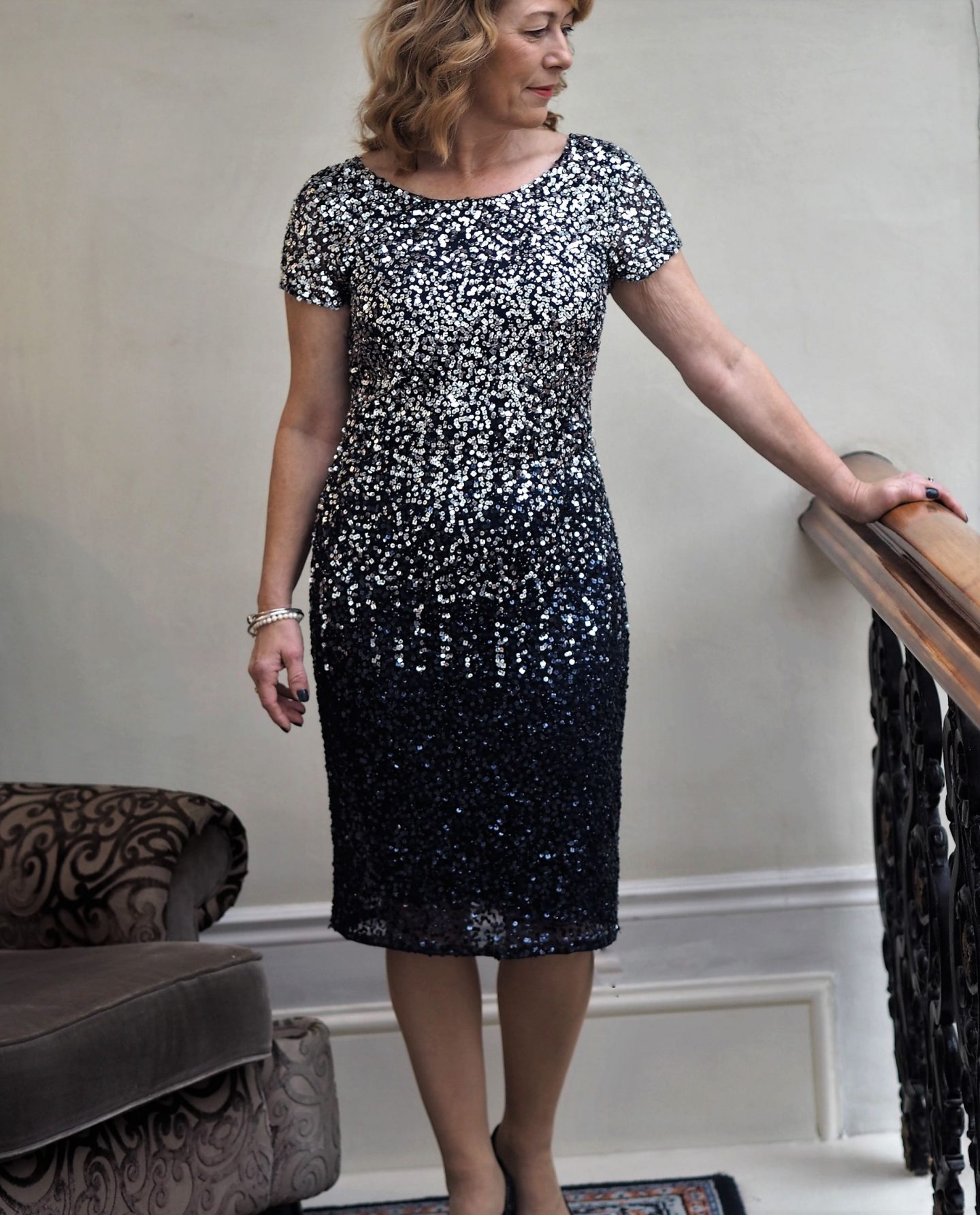 The dress feels great on, not too heavy for sequins but enough to feel very flattering. I love the slimming ombre effect. Very clever. The quality is amazing. I always find that with the Roman brand though.
Let's party in Brighton
After shopping in Brighton I just wanted to lounge in the glorious hotel room. Dee wanted to go down to the bar and explore. I get a phone call. Quick put that sequin dress on! There's a band playing and there are loads of people. The women are all wearing evening dresses and this is the perfect opportunity for photos.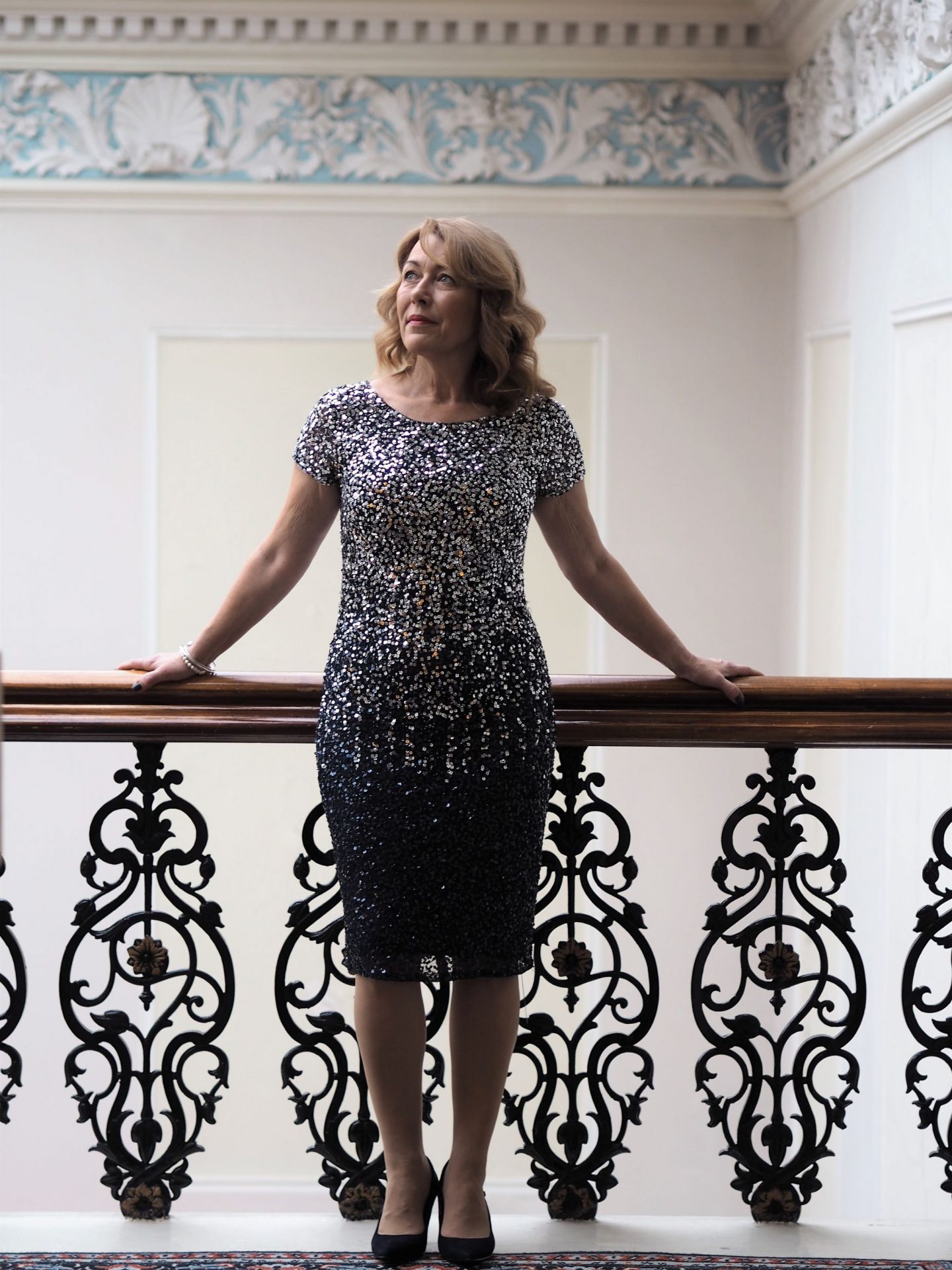 I can't complain about my photographer looking out for me can I? I started getting myself ready and I get another phone call. False alarm! All the people have gone to a private party next door! Poor Dee obviously thought everyone dressed up in The Grand. I wanted to kill after rushing around!
Still had my lady of the manor moment!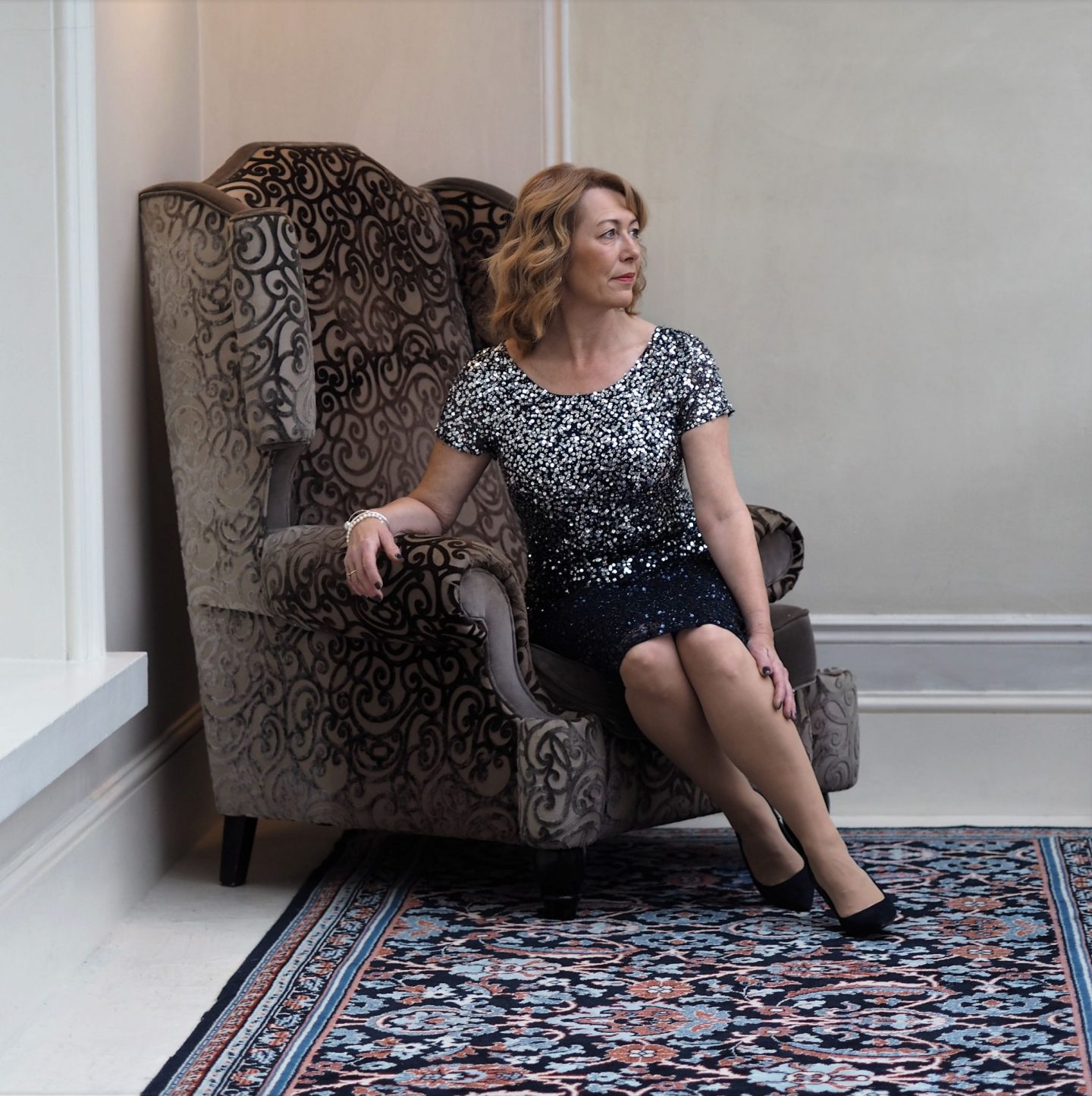 The lighting would have been too dark anyway. So I decided to take my photos on one of the landings of the hotel. I must say I'm looking forward to a party invite for an excuse to wear this dress though.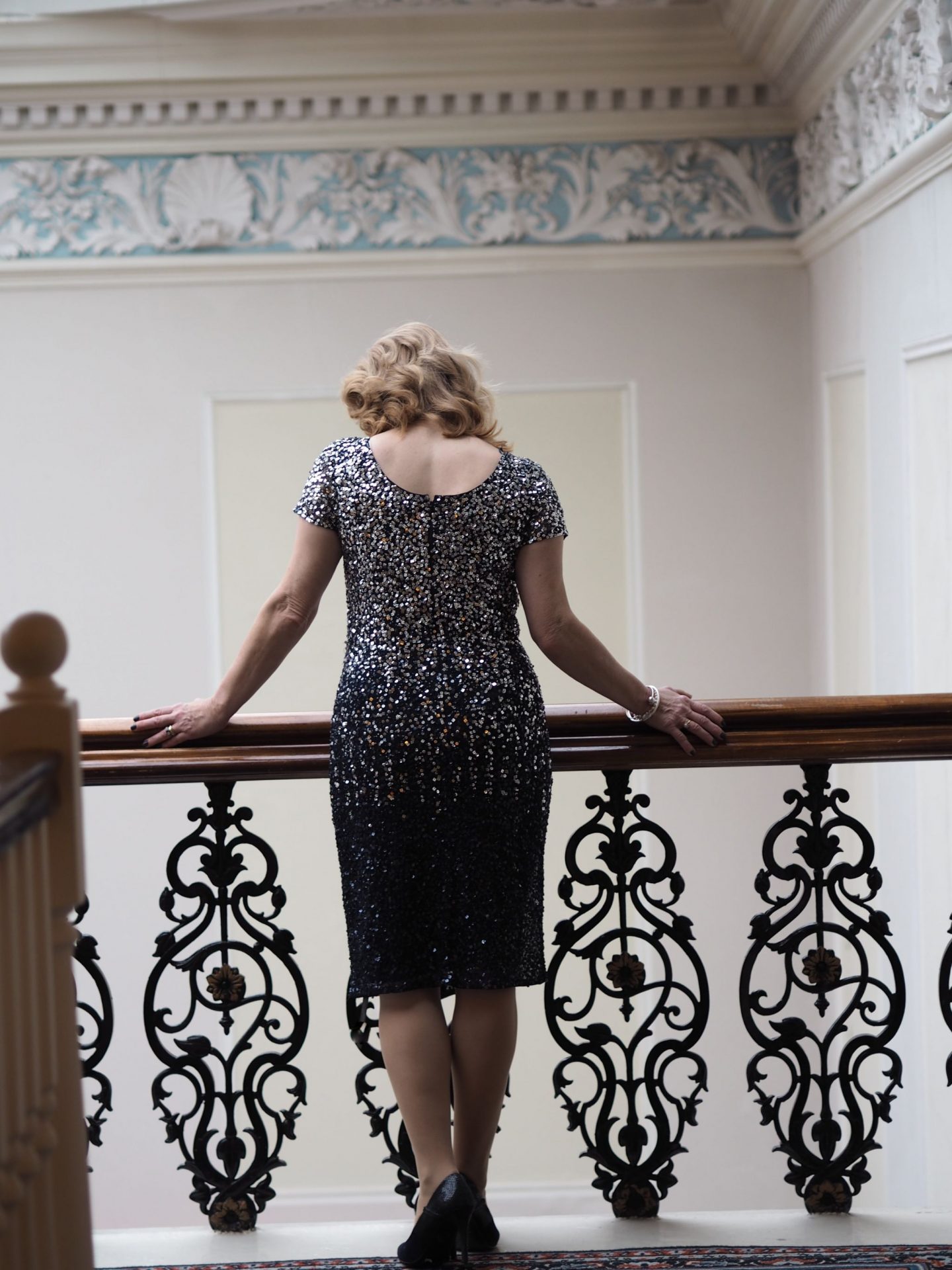 I love the dipped back on the dress. It would look great with a tan. I would definitely self-tan or spray tan to wear this for a party.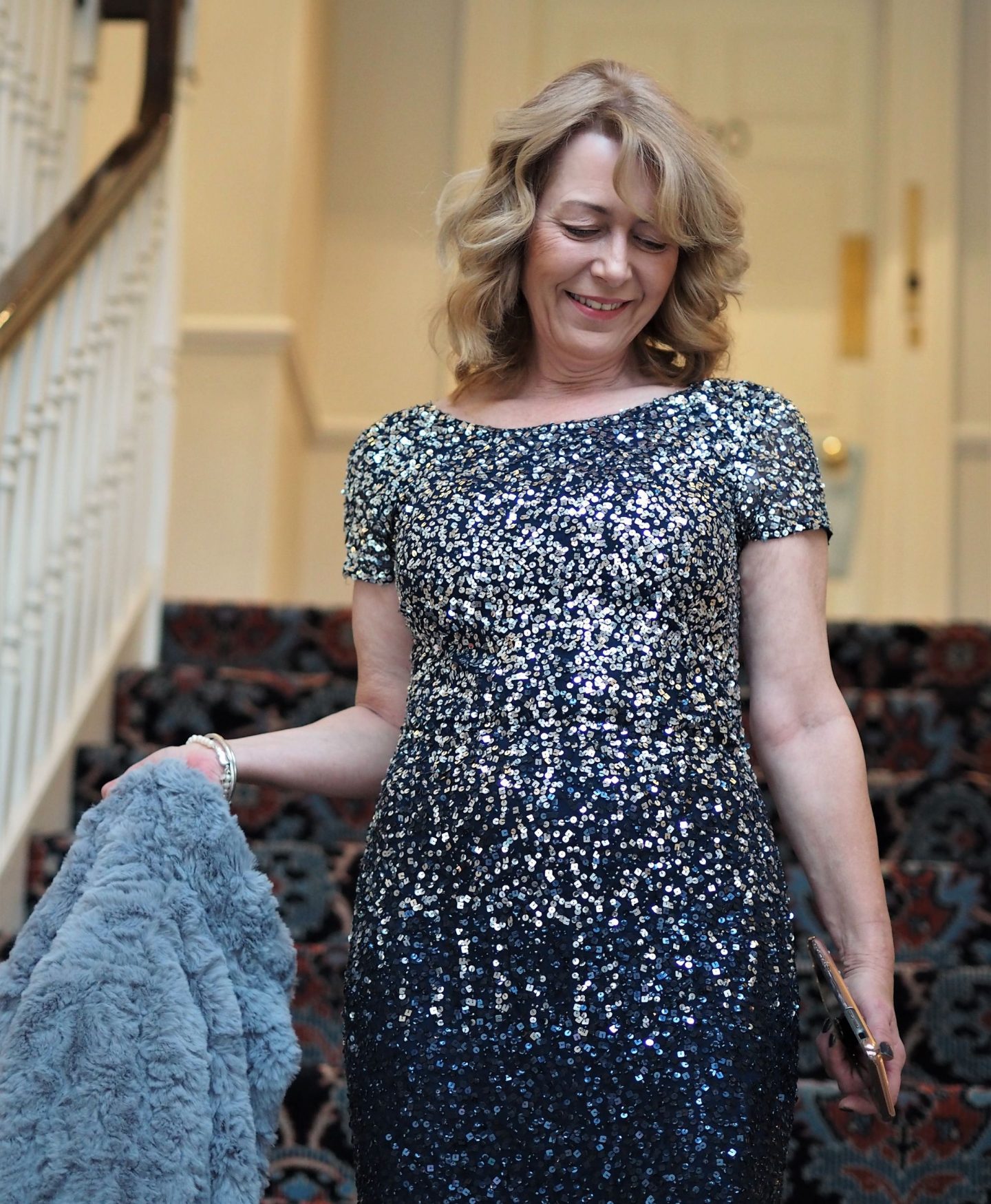 I could kick myself for not taking a shot of my Teddy coat on my shoulders with the dress. They work so well together!
Thank you for stopping by!
Receive every post by clicking subscribe on the right-hand side.
You May have a friend that's interested in this? Please use the share buttons
Xo Laurie
Subscribe for the latest updates!