No particular photo shots this weekend. Unless you want to see me covered in paint and hair standing on end due to dust from decorating! so you have a weekly edit here.
My monthly posts of what I've been up to seem to go down well with you, my dear readers, so this is all I have to offer this weekend. I did make a quick escape to an event this week in Covent Garden (keep those invites coming in Pr's! It's my only excuse for escape at the moment!)
Trip the lights fantastic!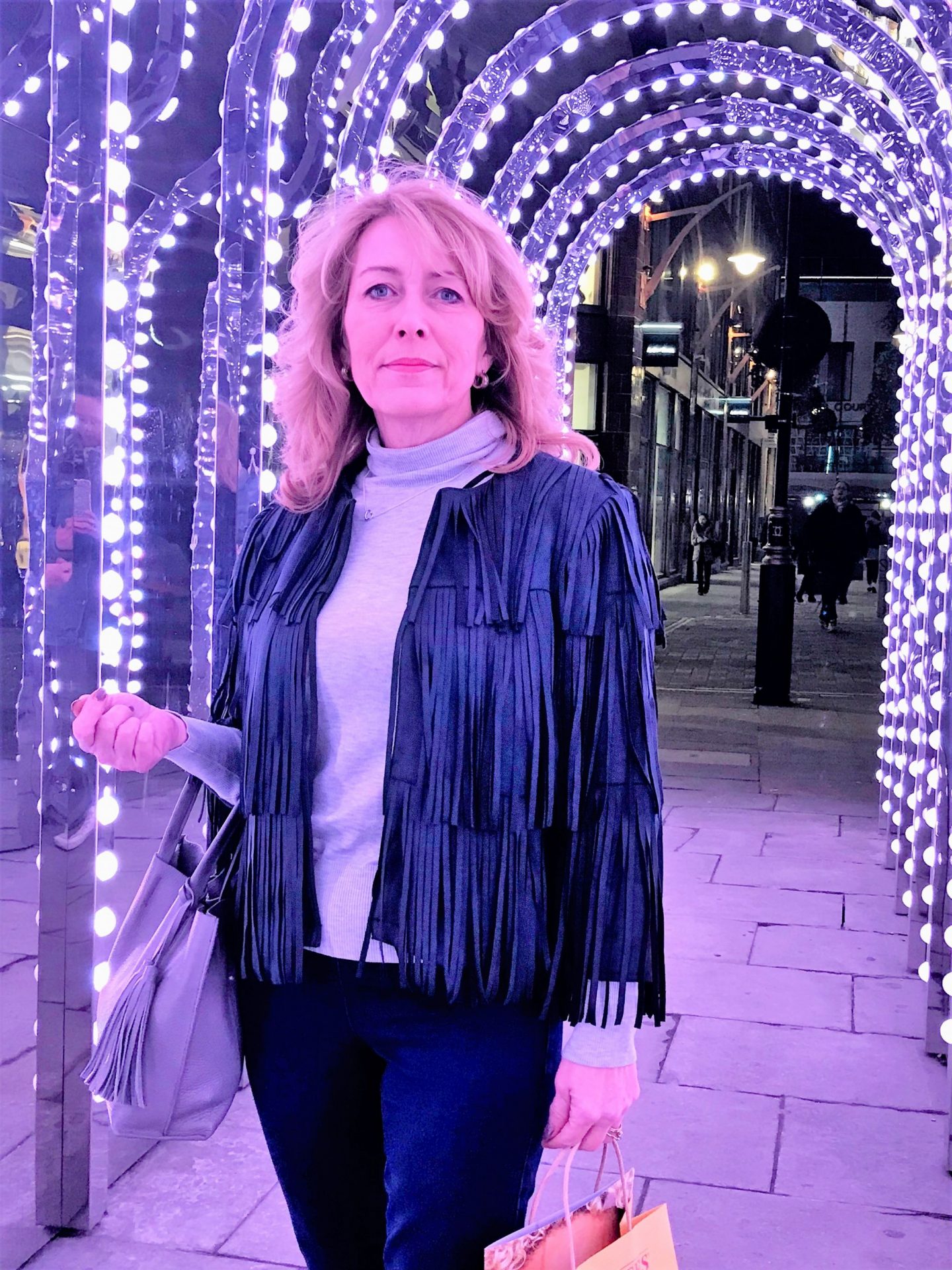 After my event, I had to get a photo in this lit up little tunnel. The lights changed colour and I got caught in the blue! I say get caught because there was literally a Que to take a photo. Everyone was enjoying snapping away!
I'm wearing one of my January sale purchases above. I fell in love with this River Island Jacket last year when they launched it in a Tan colour. It sold so quickly but I couldn't believe my luck when I found this Navy one on their sale rail. No longer available but I will be very surprised if it doesn't come back into their store again soon.
Burt's Bees Makeup Launch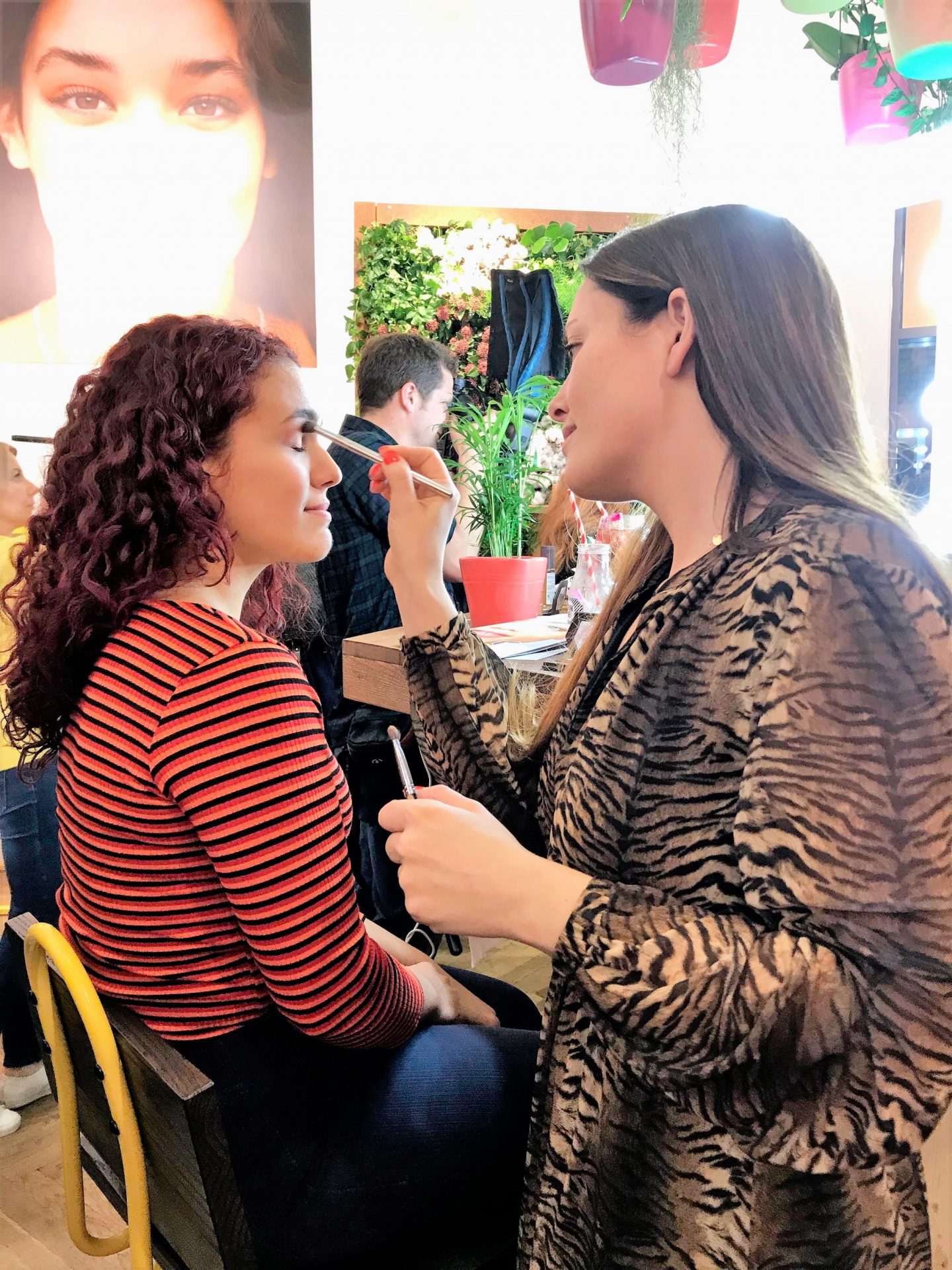 A welcome invite dropped into my mailbox for the launch of Burt's Bees new makeup range. I have to say I was very impressed! I imagined because of how natural Burt's ingredients are that colours would be wishy-washy. I have had their lipsticks in the past and found them moisturising but more of a tint than a lipstick.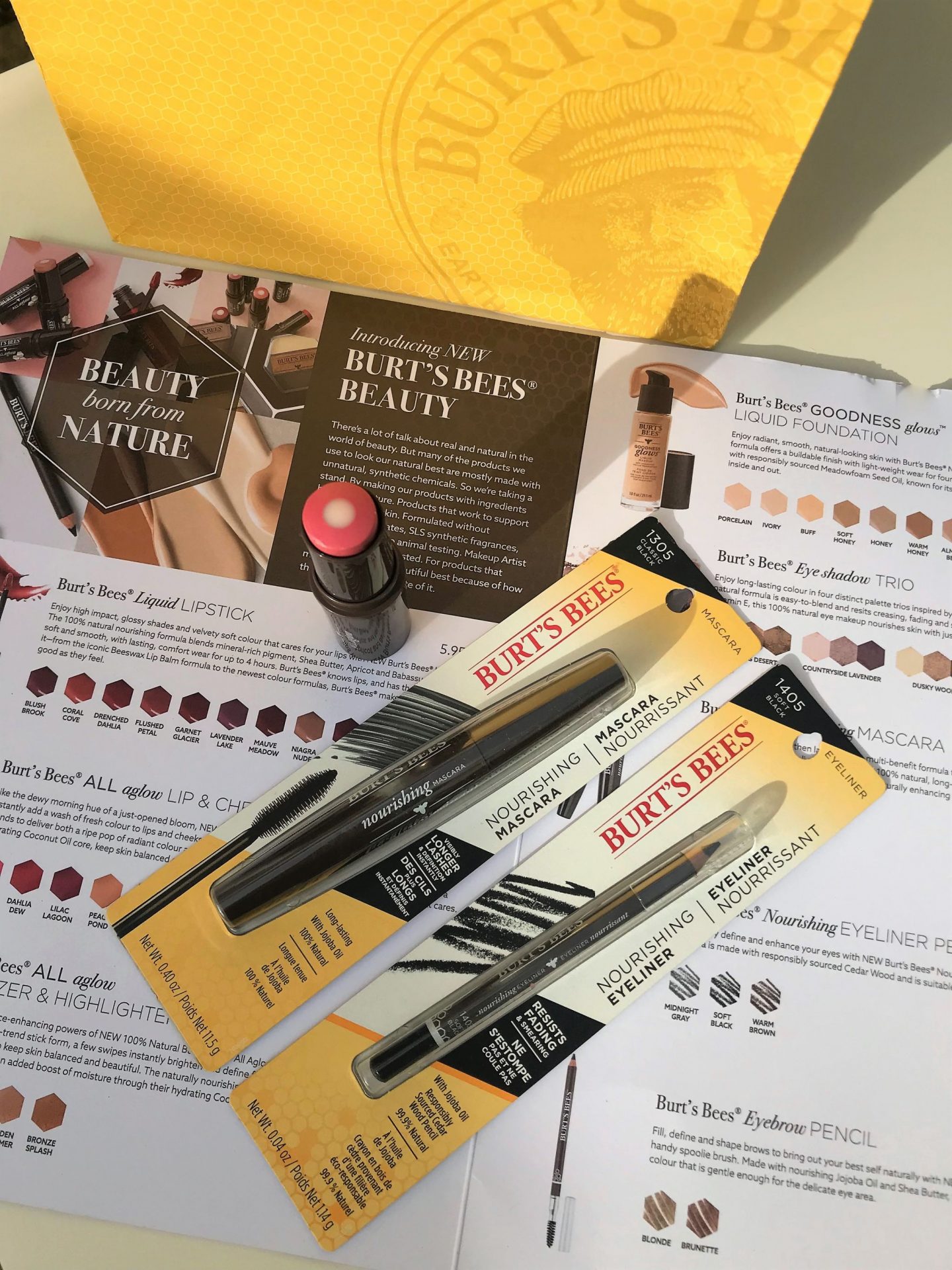 The new makeup looks excellent and will be great for us sensitive skin people. I was particularly drawn to the foundation, I thought the texture and coverage was very good. You can find out more about the new makeup range here at Burt's Bees. I'm looking forward to trying my gifted items in the goody bag.
Sale Purchases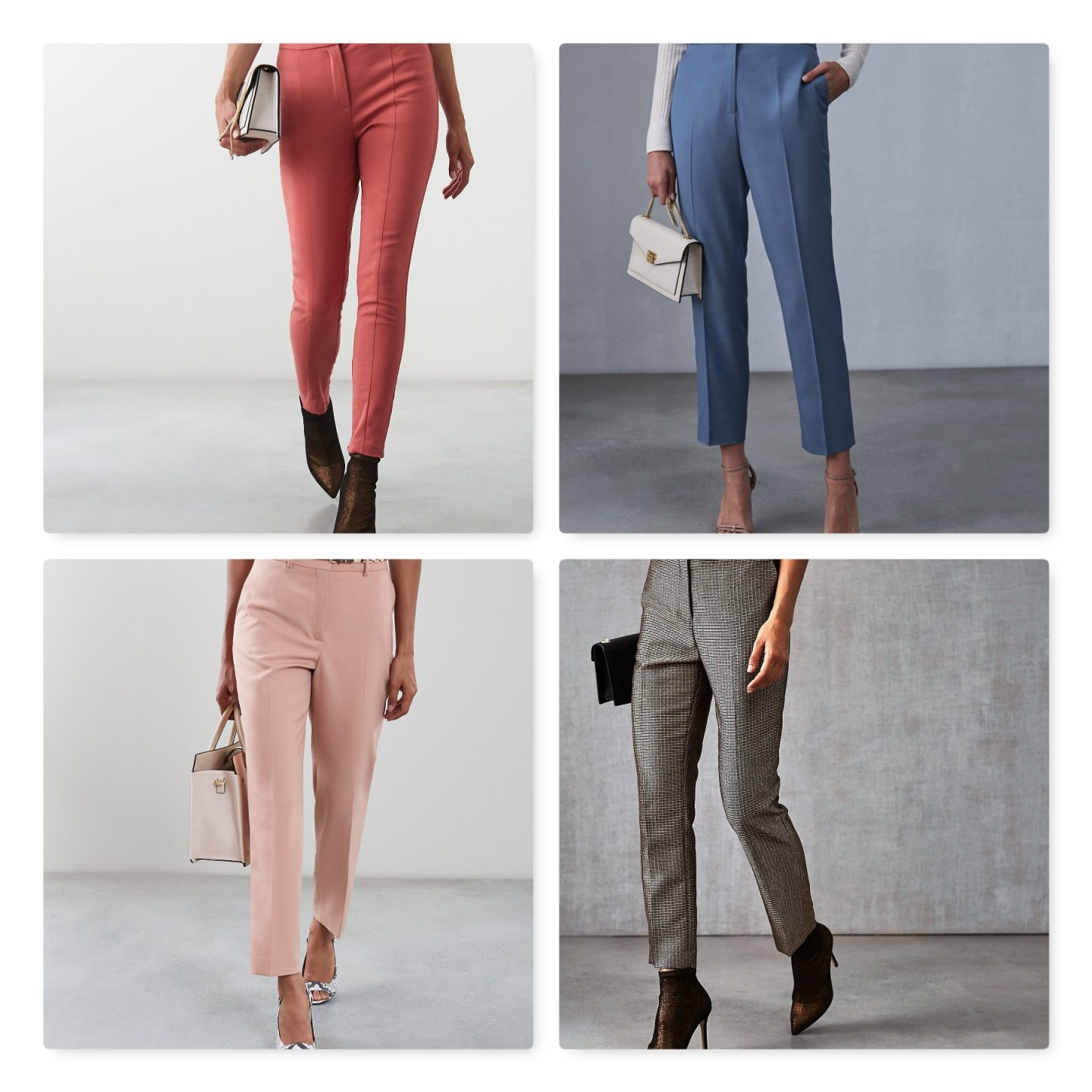 When a high-end highstreet brand has their sale I try to wait right up until the last minute to grab the best bargain. I did have a lovely Reiss blouse in my on-line shopping bag and thought about it and carried on shopping there.
No sooner had I finished the blouse was sold out! You have to be very quick! The sale items are so greatly reduced at last minute and yes, you do have to browse for size but I did find myself some lovely trousers that I couldn't resist. Famed for their excellent tailoring I thought I would give trousers a try.
The Reiss sale is on until Sunday Midnight. I have listed a few above with the new Lookbook. Just click on the numbers and you will get taken straight to the item if still in stock. Go get a bargain!
An Obsession with all that's round!
Getting ready for spring-wear I've just purchased this bag from River Island (click on the No.1 for a closer look) I fell in love as soon as I clapped eye's on it. I swear I have an obsession with round handled handbags!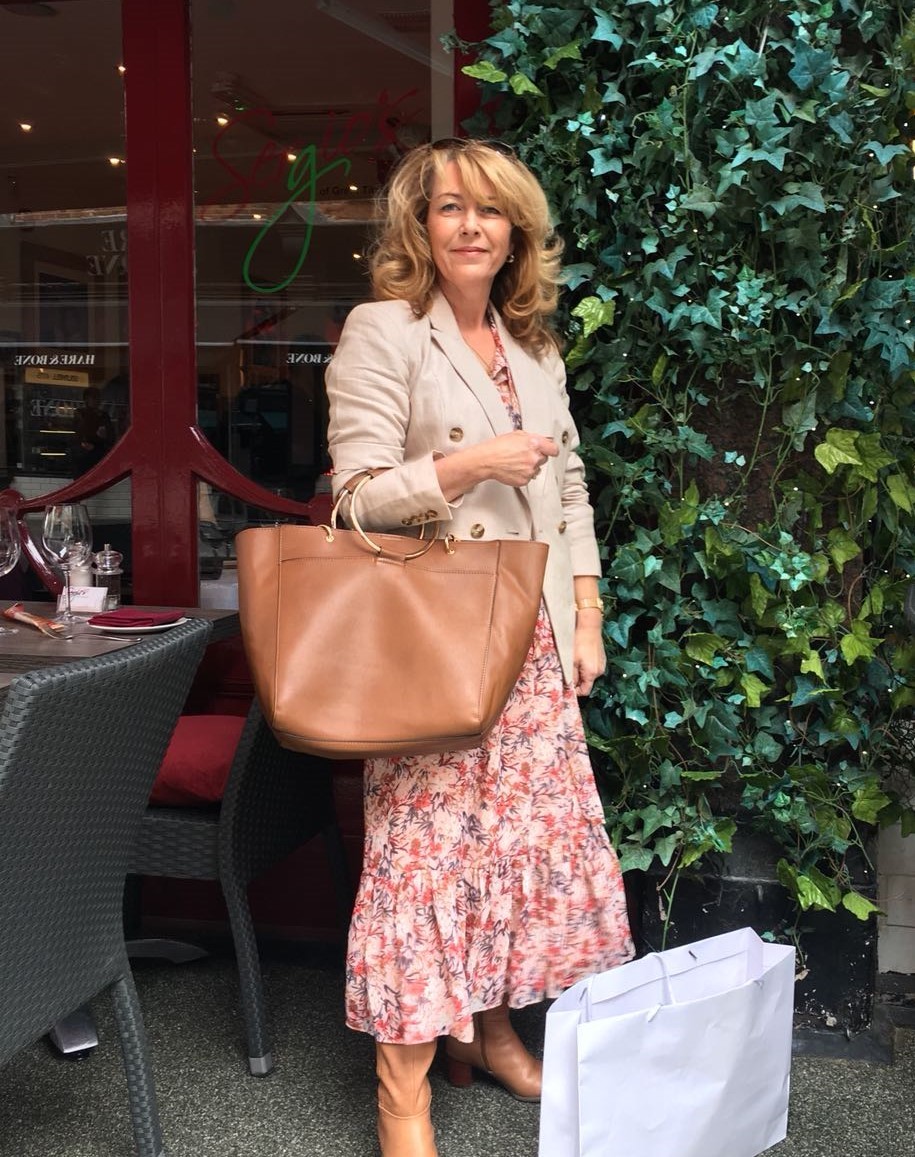 This obsession started last year. Here's my first round handled bag and I still love it just as much today. I now have four round handled bags!
New Vlog
My vlog this week is all about that gorgeous jacket that I featured a couple of weeks ago. If you would like to come shopping with me and see how I chose the jacket take a look.
That's it from me. Back to cleaning up that dust!
THANK YOU FOR STOPPING BY!
RECEIVE EVERY POST BY CLICKING SUBSCRIBE ON THE HOMEPAGE.
YOU MAY HAVE A FRIEND THAT'S INTERESTED IN THIS? PLEASE USE THE SHARE BUTTONS
XO LAURIE
Subscribe for the latest updates!