Who knew we would have such a glorious couple of sunny days this week. In February too! I brought my new Winter Blush Pink coloured blazer out to play. I have been dying for the right time to wear it.
I was gifted this blazer from Baukjen at Christmas. You may have heard my squeals on Instagram? I was over the moon. You can catch more daily life there if you care to join me?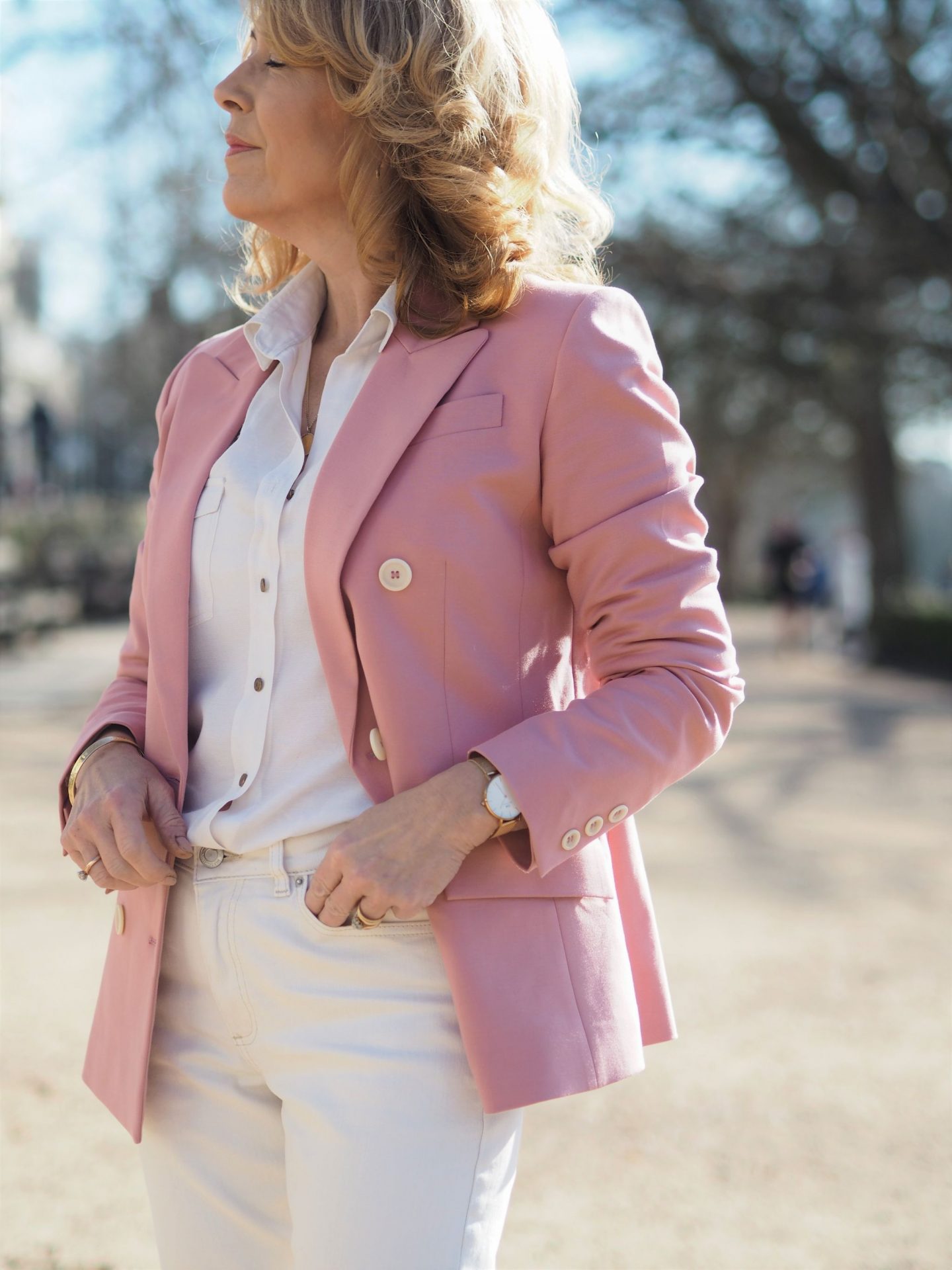 Just look at that sun beating down! I actually had to wear sunglasses the whole time I was out!
I had to do some quick shopping in Richmond and Took the opportunity to take these shots near the local park. Sucking in that glorious sun like the cat that got the cream.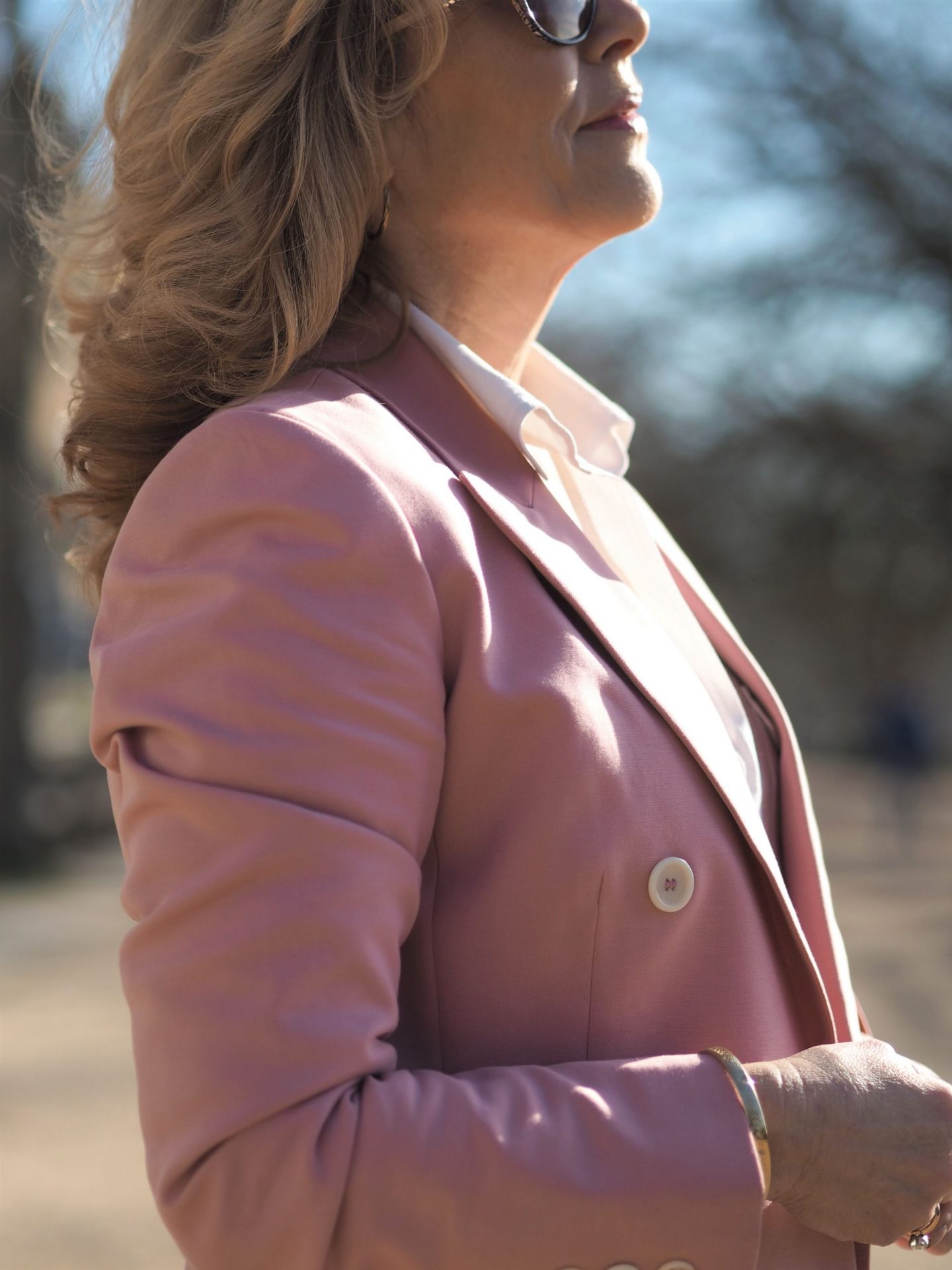 I fell in love with this Emin Pink Winter Blush blazer as soon as I clapped eye's on it. I discovered the Baukjen brand in Autumn of last year and absolutely fell in love with it. You can see my other Baukjen choices here and here
All of these items are on sale at present and the brand is well worth looking at. I have been so pleased with all of these items and there's up to 50% off at the moment.
Pastel coloured hues are my favourite in Spring/summer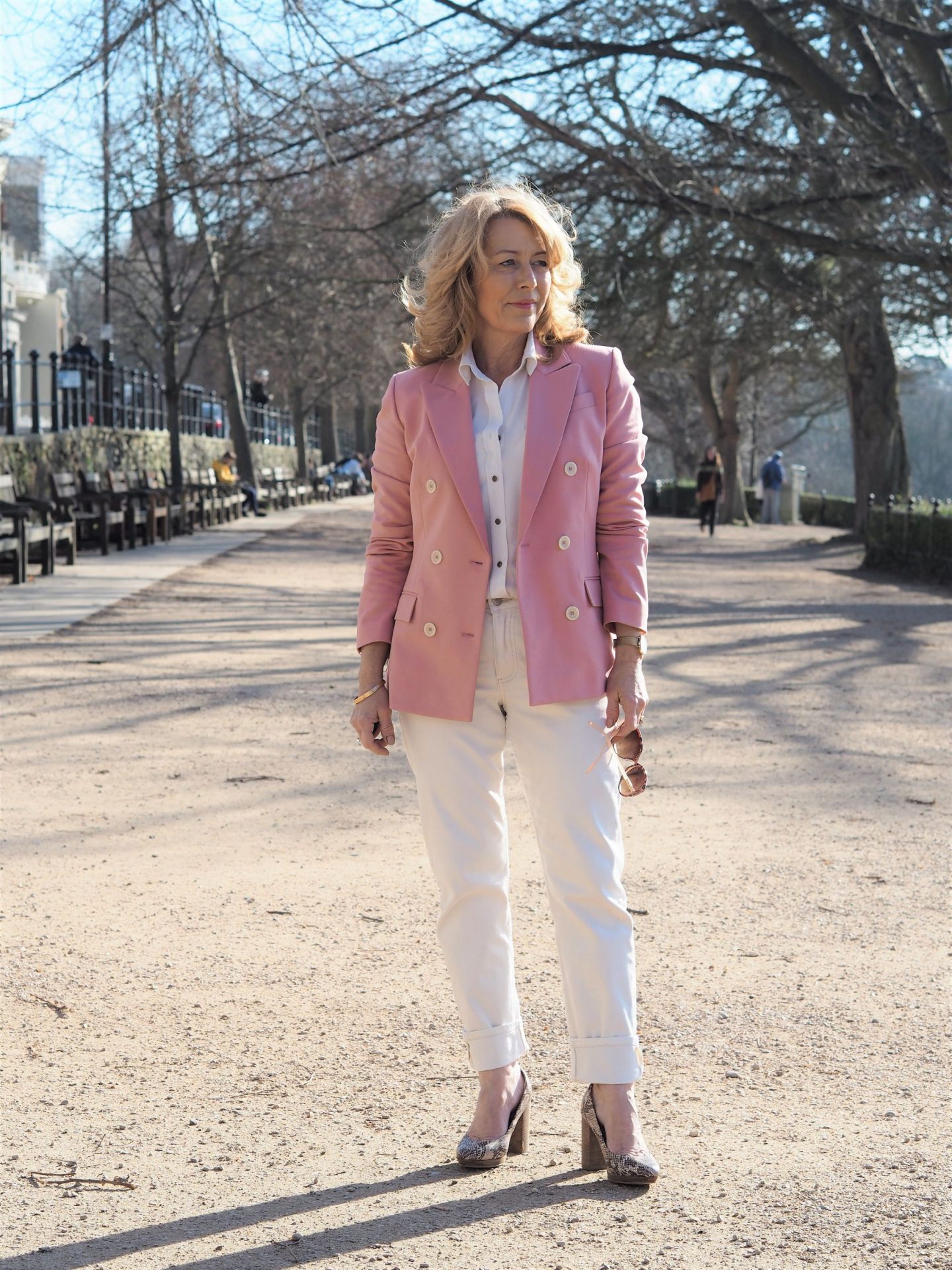 1

. Baukjen Pink Blazer
Inject a shot of colour into your look with this highly covetable jacket. Double-breasted tailoring and contrasting buttons add a design edge
I nearly added a cream roll neck jumper but opted for a cream shirt instead. Fingers crossed that the weather wouldn't change too quickly as it does here in the Uk. I love the cream coloured button detailing on the blazer and I know that I will get a lot of wear out of this blazer through the year.
It's going to look great with other coloured denim too. White or any shade of Blue. The blazer will look great over a floral dress too. I have it all mapped out in my head what I have to pair the blazer with.
I don't choose my clothing willy nilly, I like to think about how hard I can make an item of clothing work with what I already have. Come to think of it, when I go on holiday it will look great with shorts in the evening too!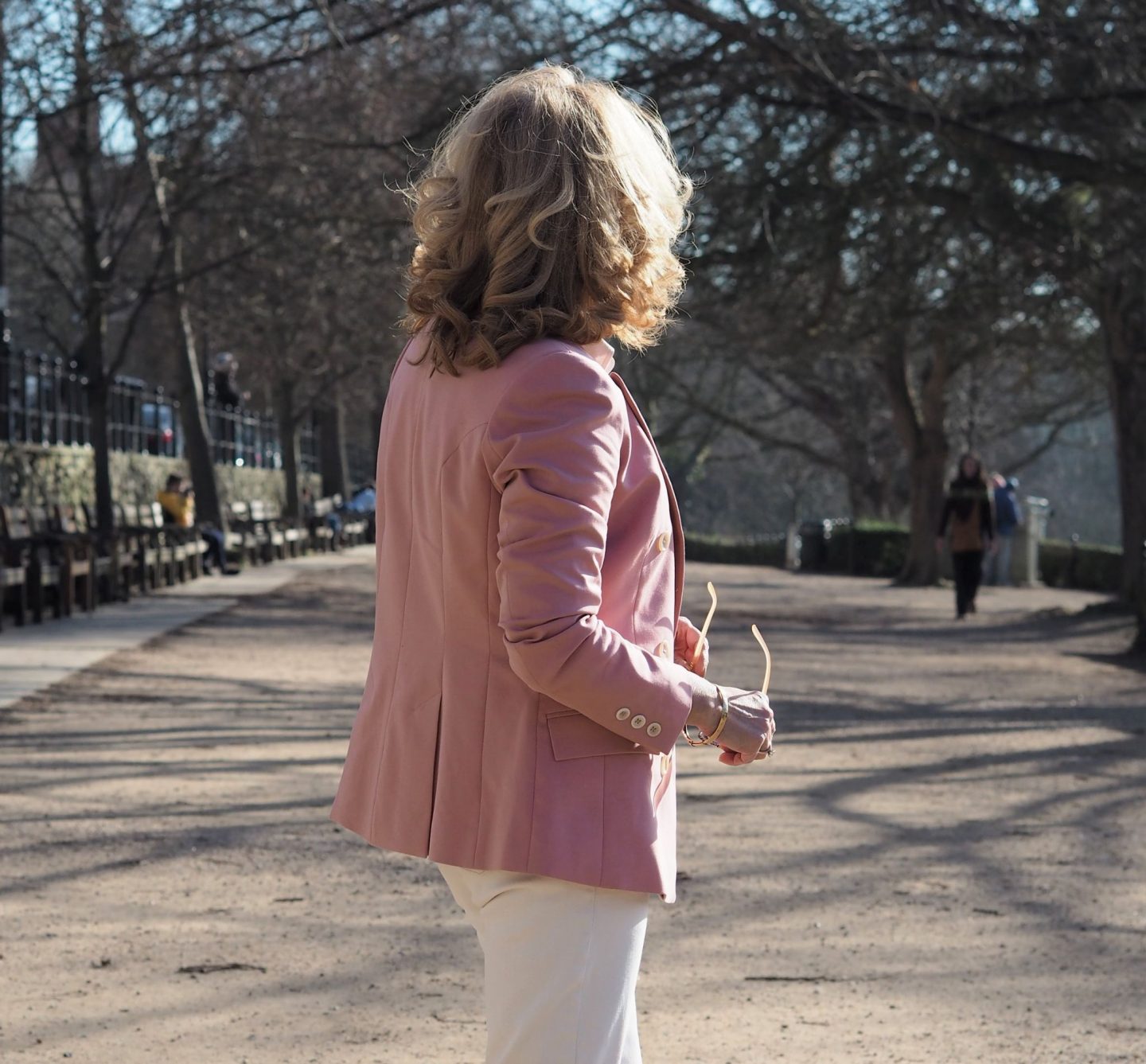 The tailored detailing on this Baukjen blazer is amazing. A run of darts down the back make the blazer fit like a glove.
I'm wearing a size 10 and would say the fit is true to size. I have to ruche the sleeves up but that's normal for me! I don't mind that look anyway.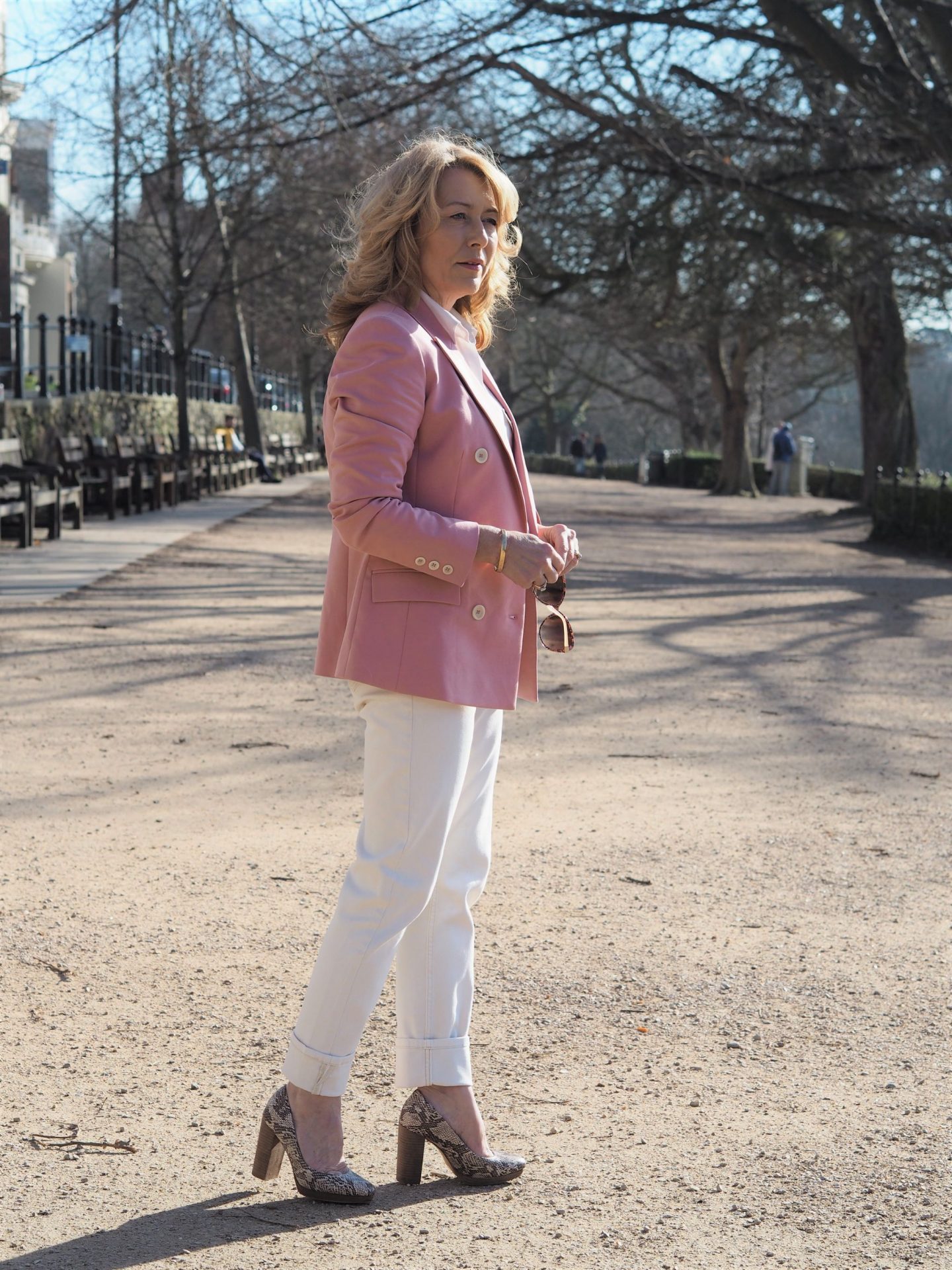 I have a huge love for blazers! They go with everything
To me, classic is key. I would far rather purchase an item that's classic over fast, on-trend fashion and work on those trends with my accessories. I think that's why I love the Baukjen label so much. It's classic with the odd very on-trend item to keep up to date. I know I will be wearing this for years to come. Classic style made expertly well.
Subscribe for the latest updates!