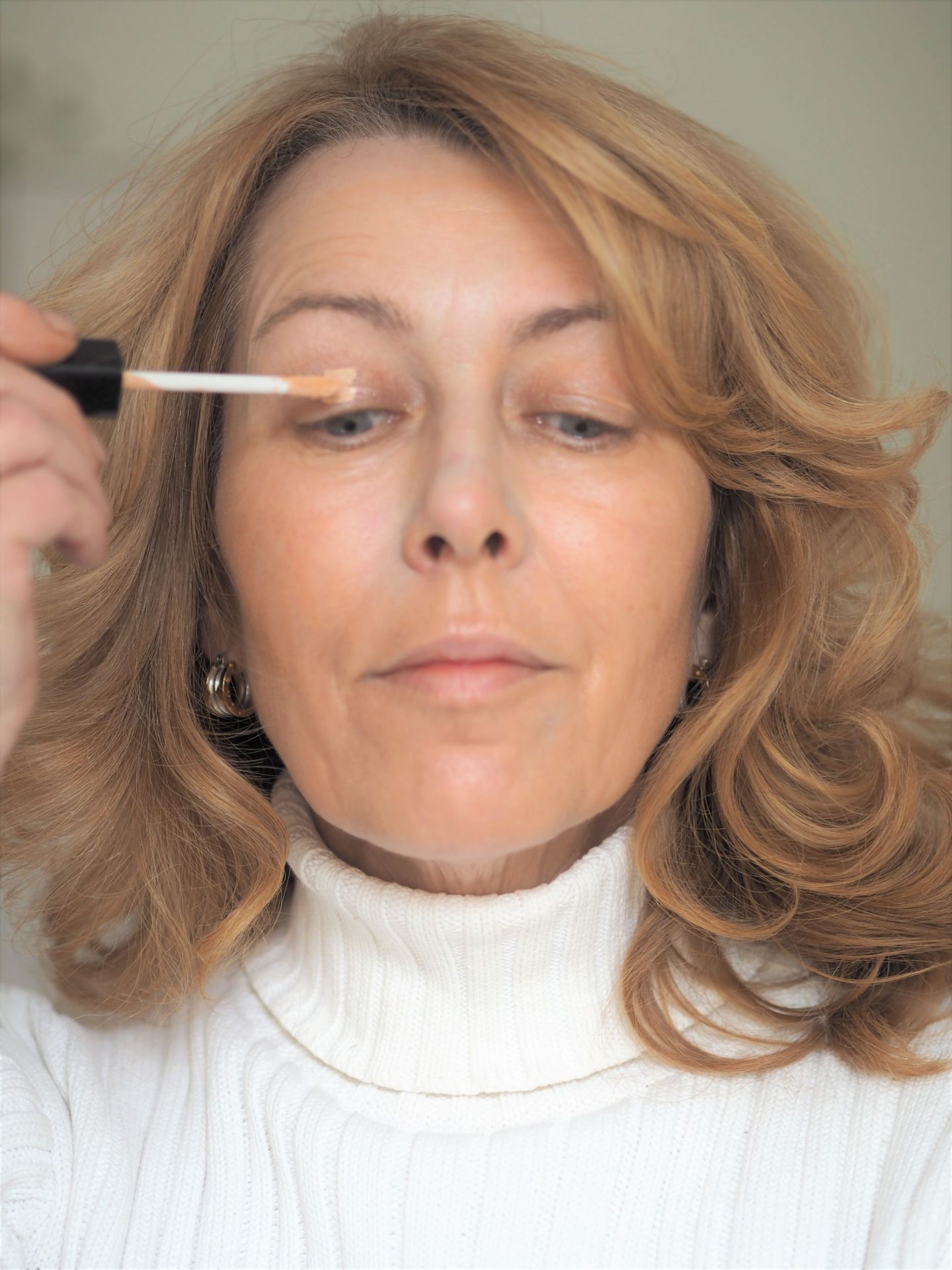 Be prepared for some raw photos! I'm sharing all the imperfections that I have on my face with you here. I'm finding it harder and harder to take makeup-free photos as the years go by. I know I felt more confident showing a makeup-free face here four years ago!
I've been kindly gifted a couple of new items to try from one of my favourite makeup brands Look Fabulous Forever. I hade run out of my Hydration Hold Serum and was desperate to get some more, so I'm really happy about that.
Hiding the lines and redness
So today I'm sharing tips and tricks that work for me that might just work for you too. I don't wear or prepare my face every day like this. If I'm taking outfit shots then I will be wearing it all (anything to look better in those photos!) If I'm staying in I like to be makeup free, And depending on time if I'm going out, I always do my best to look my best.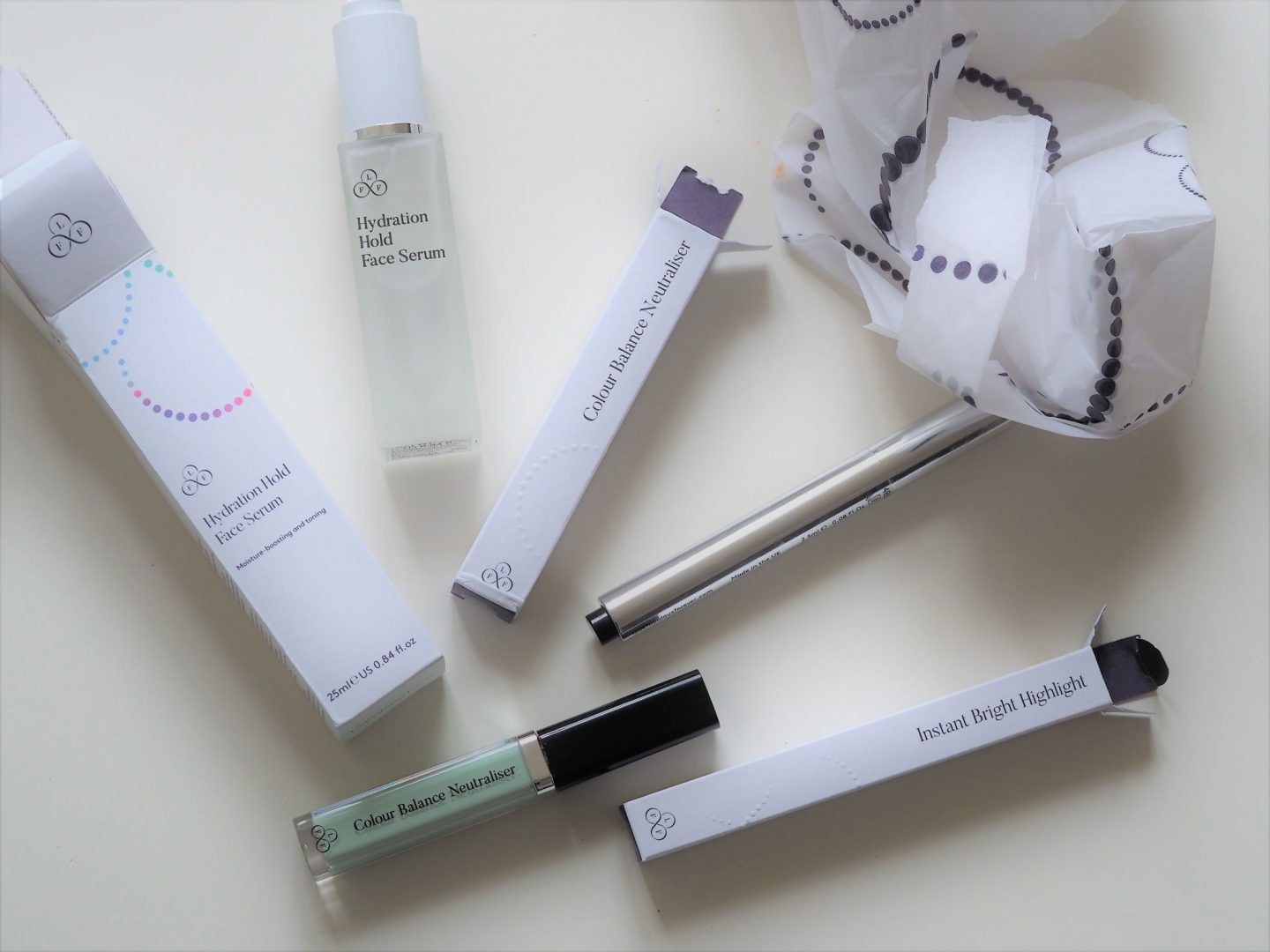 Here are the three new items that I was gifted. Hydration Hold, I wouldn't be without this now. Colour Radiance Neutraliser – I wanted something to get rid of some red blemishes plus the pesky broken vein that I have on my nose. I've had it lasered twice and it's still not gone. I use concealer on the redness but it's not quite covering.
A new Instant Bright Highlighter. I've chosen this to use under my eyes to help conceal the lines.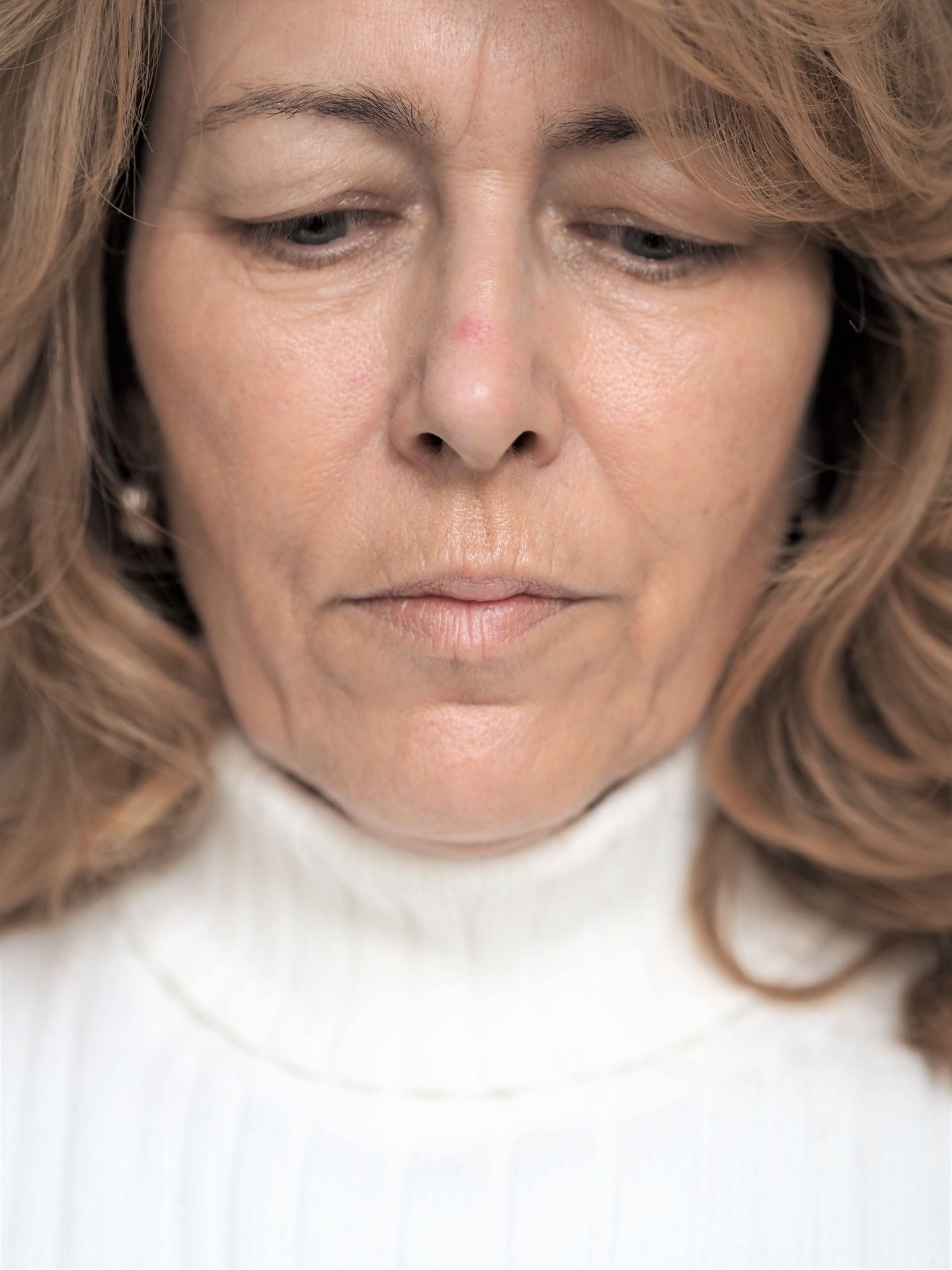 So here's that makeup-free face! A bright red spot (broken vein) on the nose, lip lines, a deep dent straight up the forehead! Some pigmentation plus darker skin on the eyelids and some nice jowls forming around the chin. What more could a girl want eh?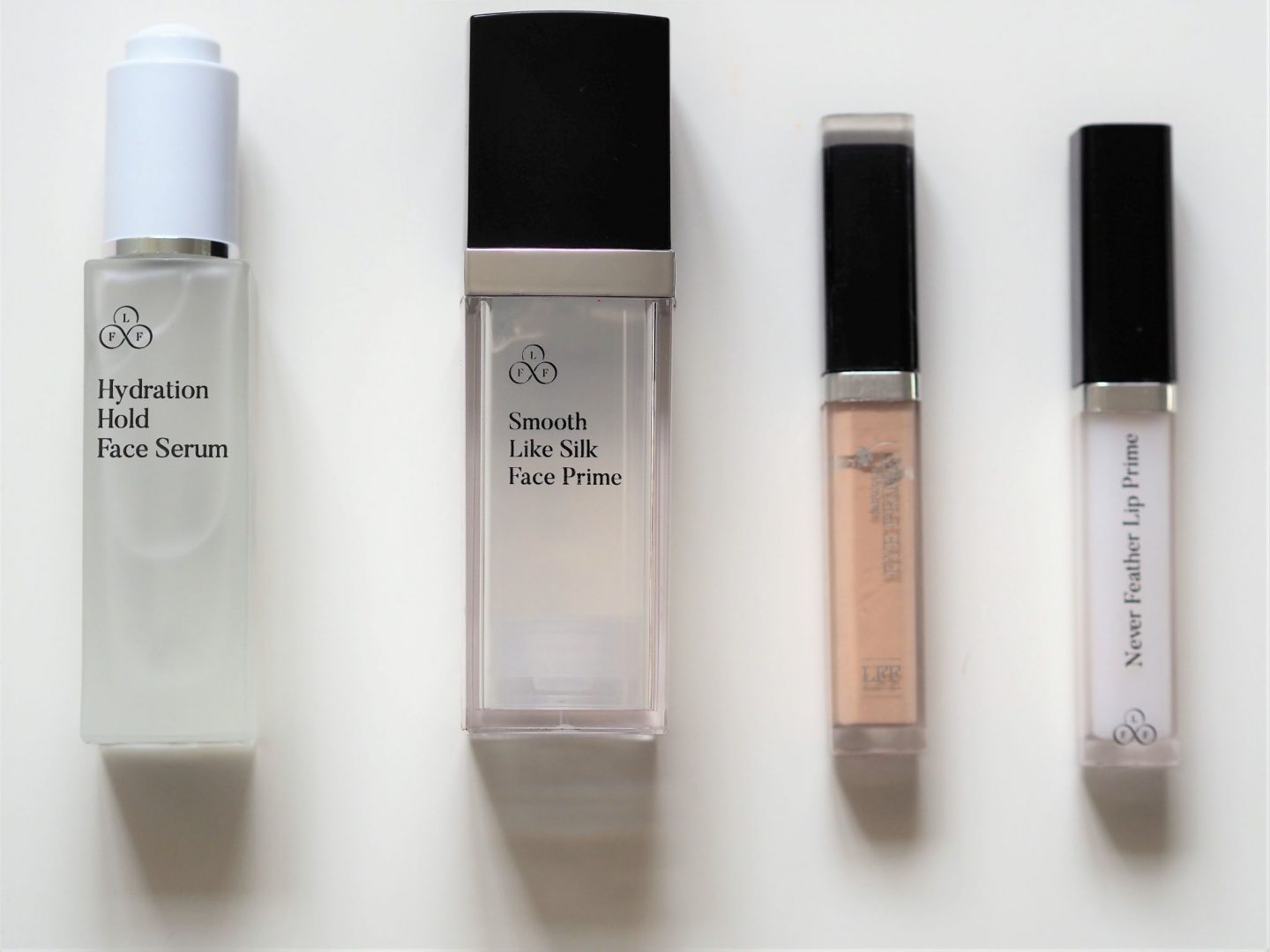 The first item I apply is the Smooth Like Silk Face Prime. This is great for before applying foundation, it stops the foundation seeping into the fine lines . It's clear so you can't see it on.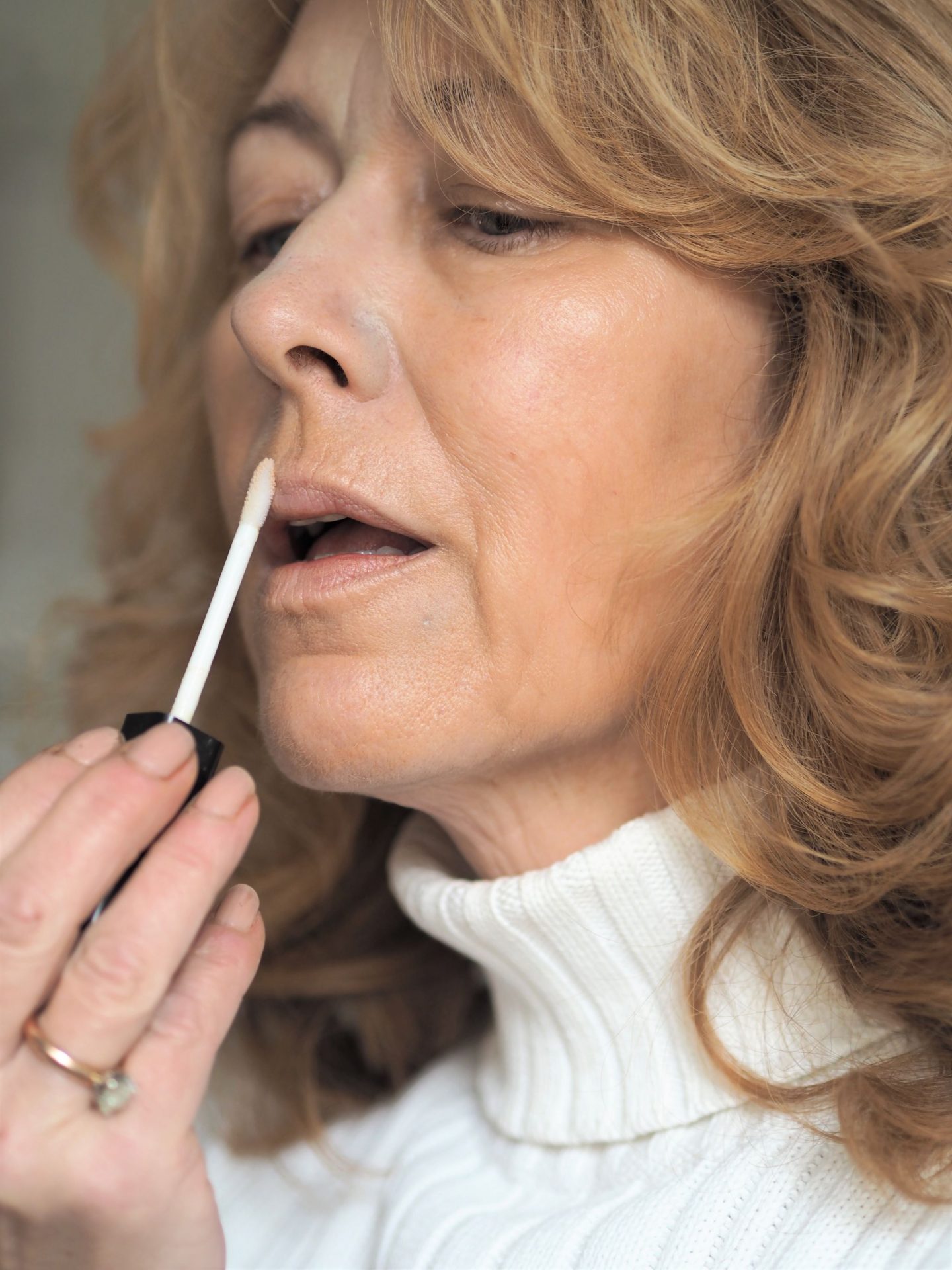 Then I apply Never Feather Lip Prime. This is great for providing a barrier and stop pencil or lipstick sinking into the lip lines. It takes a minute or so to dry. I carry on to the next step while it's drying.
Conceal!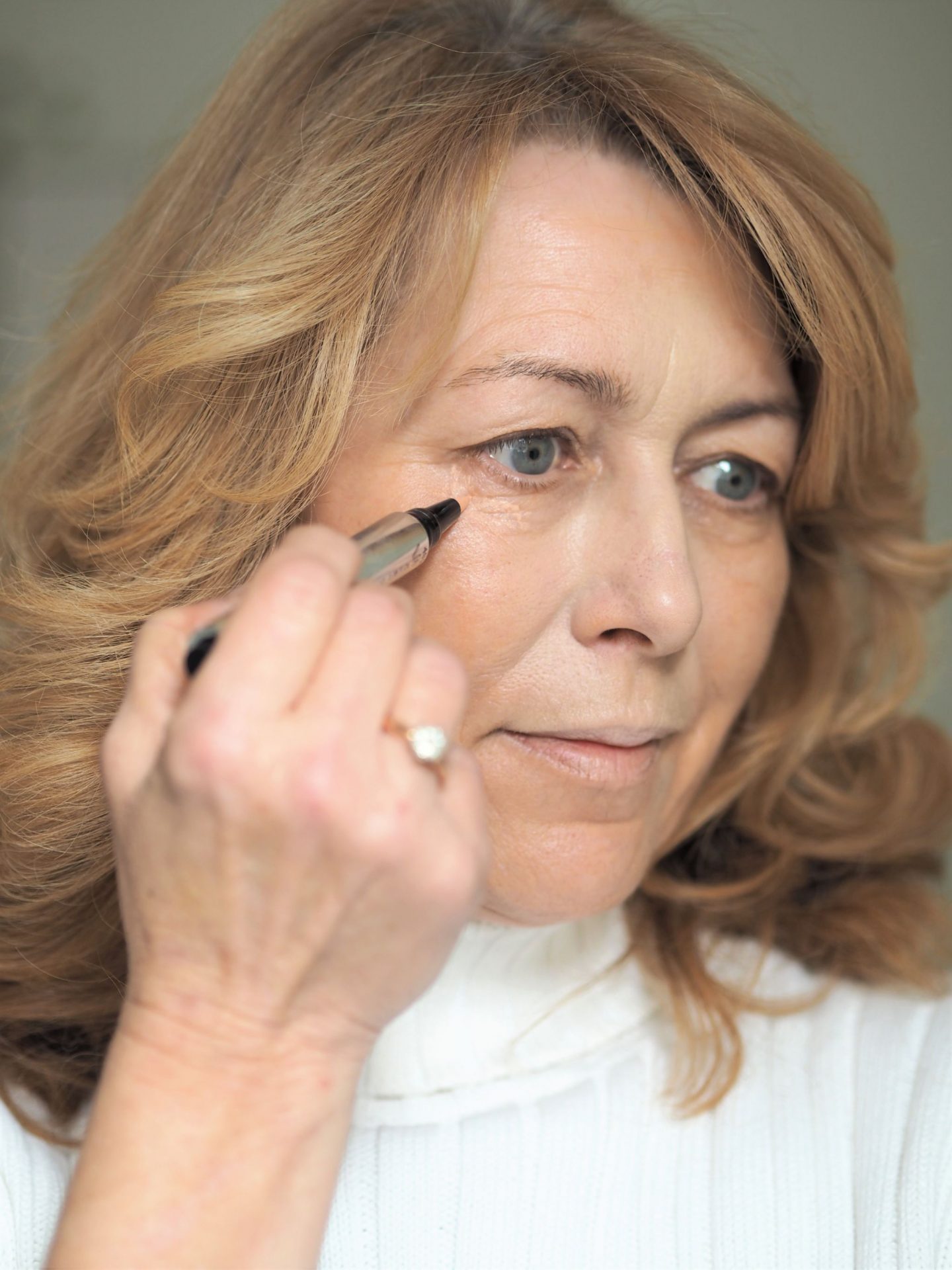 One thing I would like to say about any brand that I'm using is that when I'm concealing any of these impurities that I have, I use a shade lighter than my foundation. Light brings out the depth and just works so much better than my actual skin tone. So give that a try at some point if you haven't before.
The Instant Bright Highlighter Pen is very light and not heavy at all. The light reflecting particles work well. Best used over foundation, but once I patted in with my fingertip I can say I'm pleased with it. Excuse the mad woman look! Trying to do this without a mirror in front of a camera is tricky!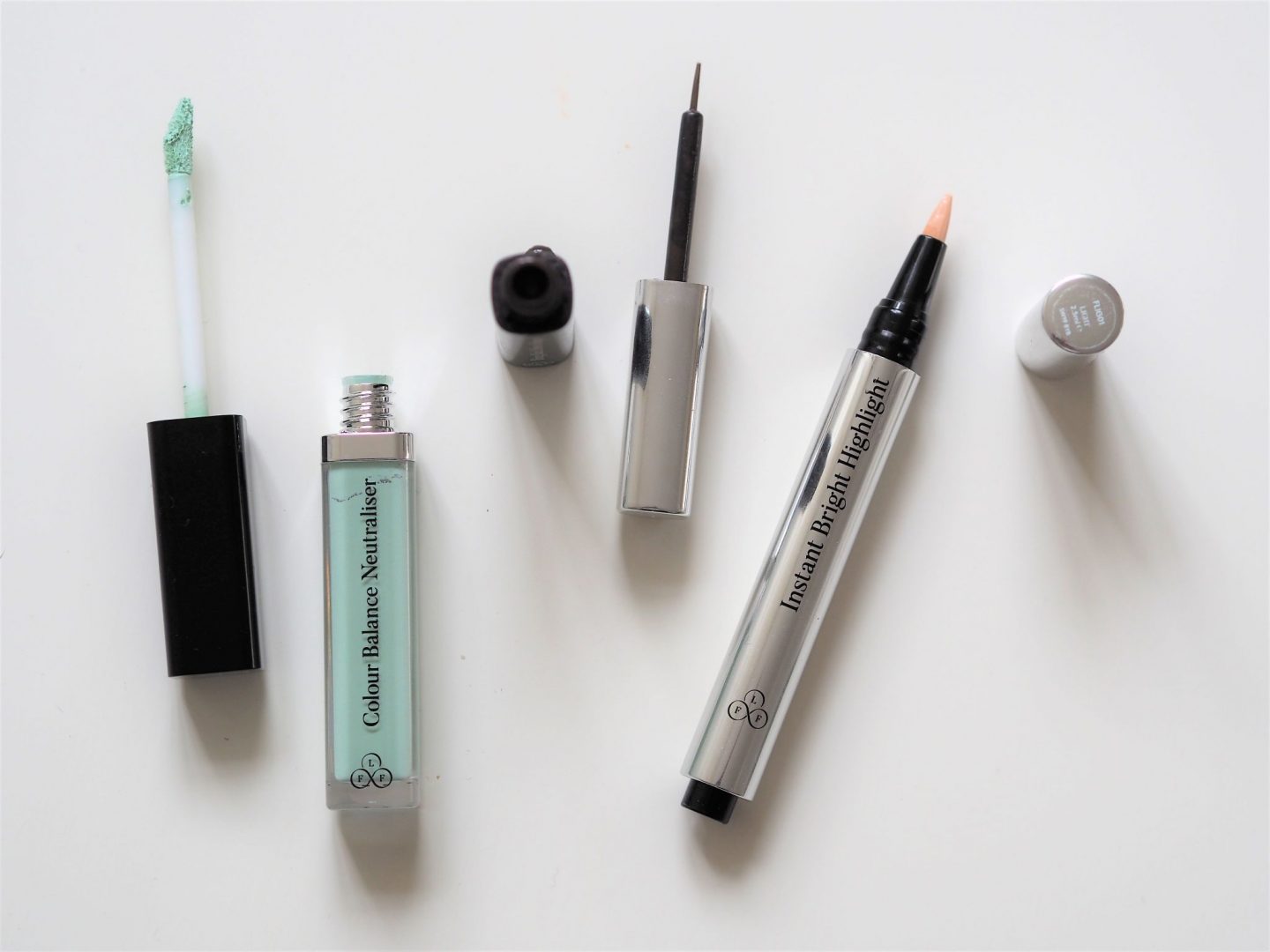 1

. Colour Balance Neutraliser
If you're eager for a professional finish to your makeup, when foundation and concealer aren't quite enough, try our Neutraliser.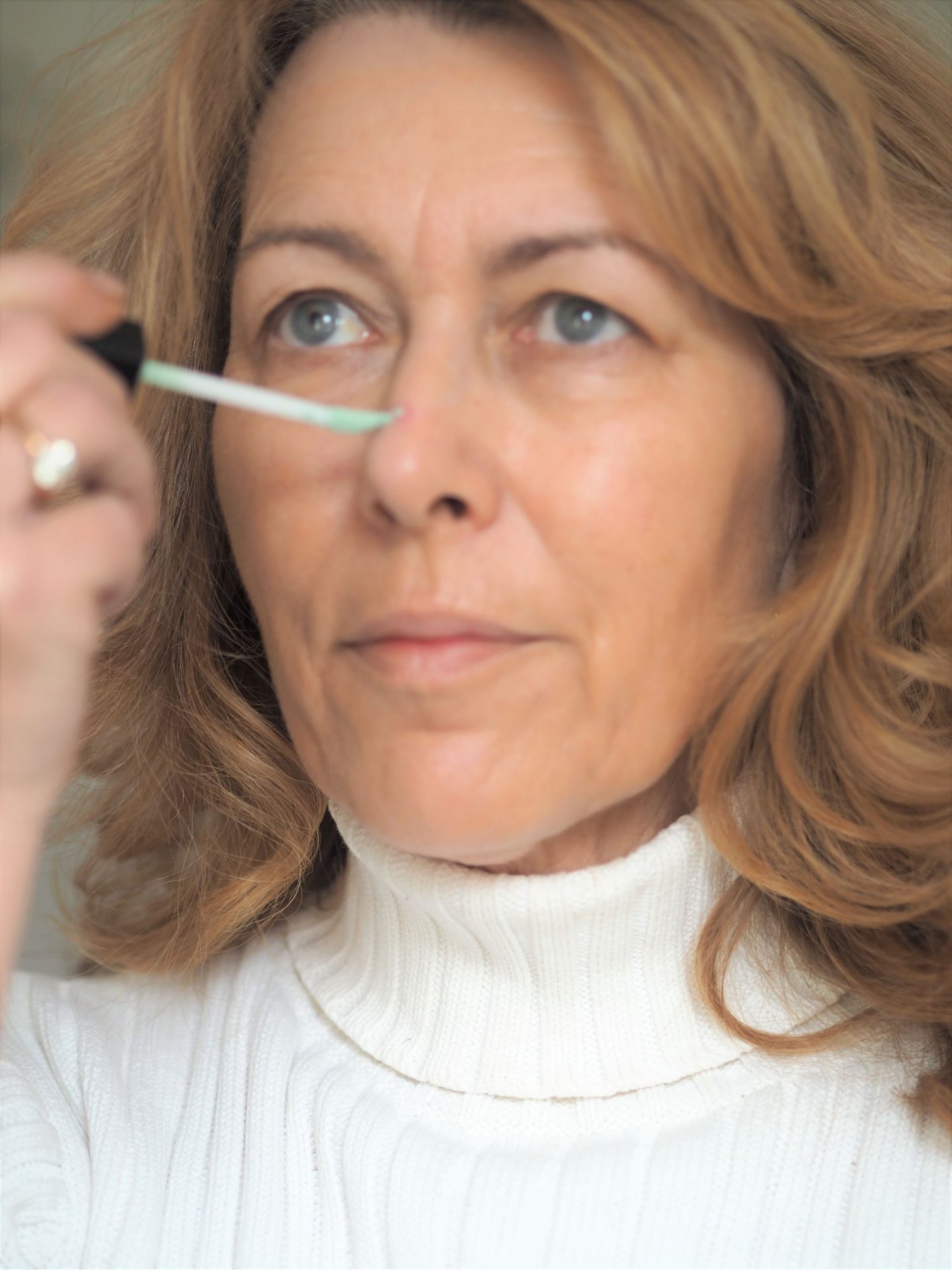 I'm applying the Colour Balance neutraliser. I'm surprised at how bright it is! I applied around the nostrils and a pinkish blemish on my cheek too and once patted with my finger tip I find it hides my veins around the nose well. I have to apply it twice to that pesky broken vein on my nose though!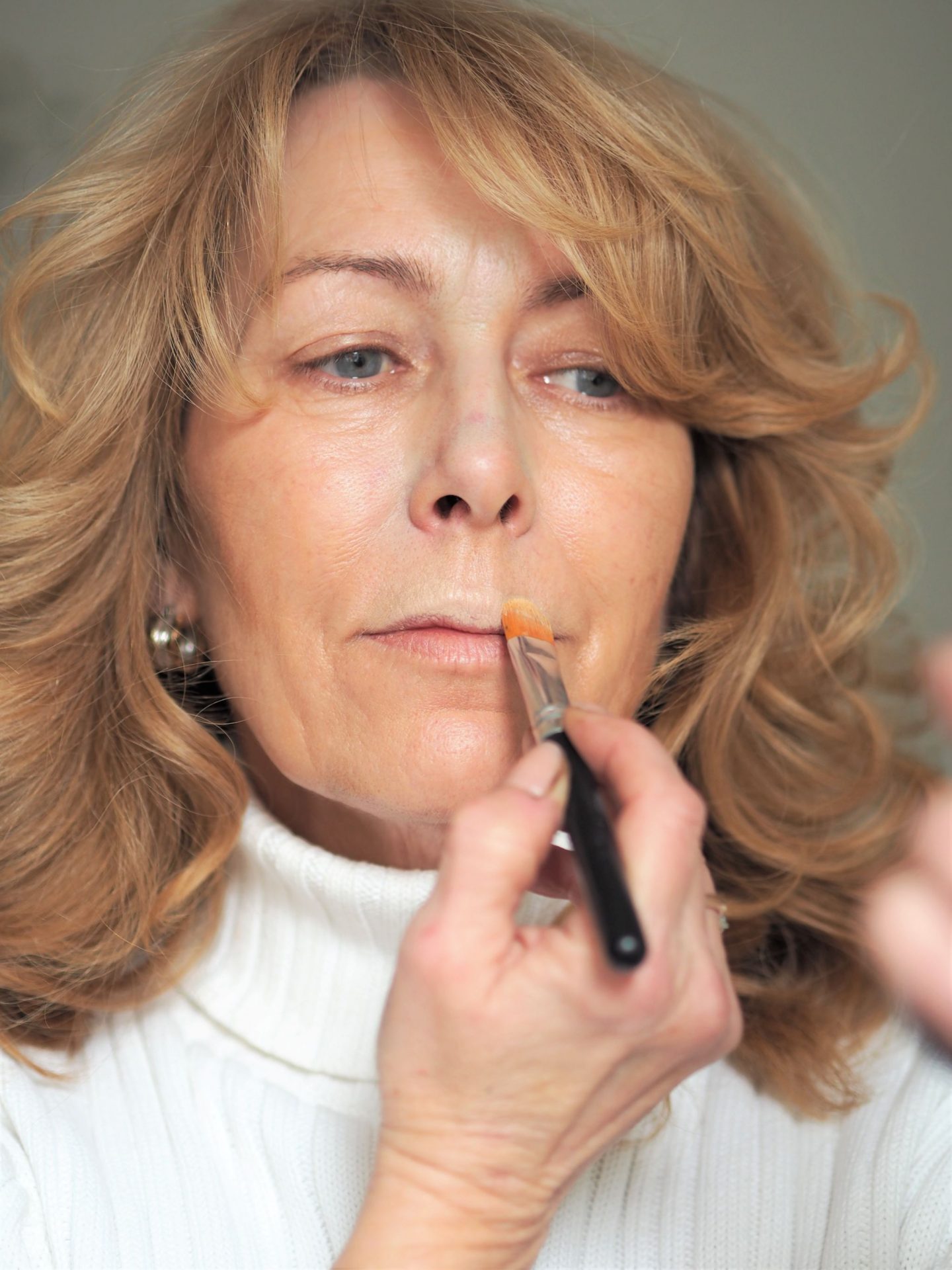 Now the lip prime has set, I'm adding my Look Fabulous Forever Cover to Cover Conceal. I use the flat brush from the LFF brand too. It's brilliant for applying. I pat the flat brush to my lips and I find this really helps hide those lip lines.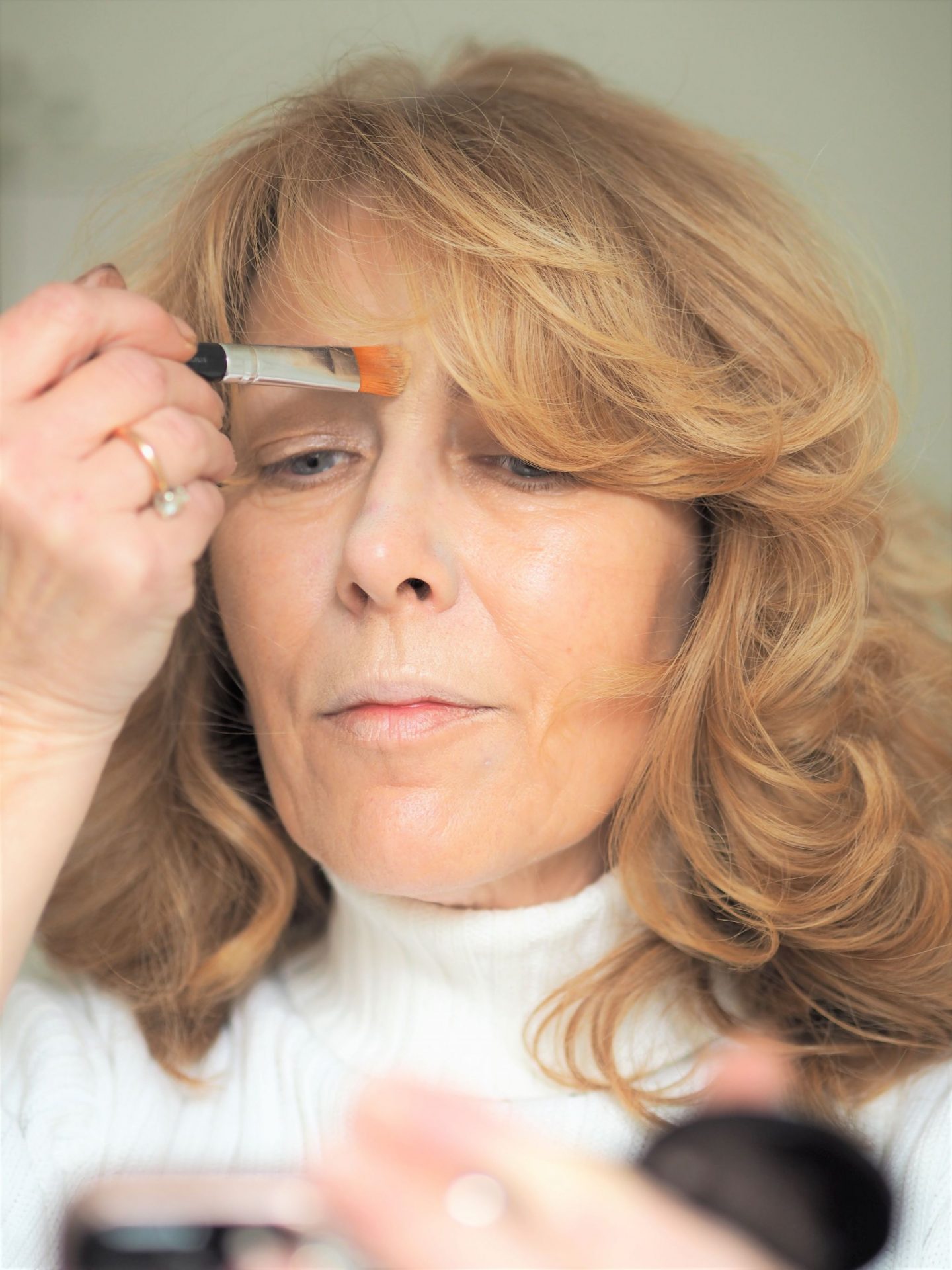 A brush of the concealer into that deep line on the forehead. I hate it! the concealer really helps though. I mean't to say. I would normally apply this after foundation. I'm not using foundation here so you can see what the product is like.
I patted in some concealer over the green Colour Balance Neutraliser after. It's definitely helped hide the redness. The concealer over the top finishes the job nicely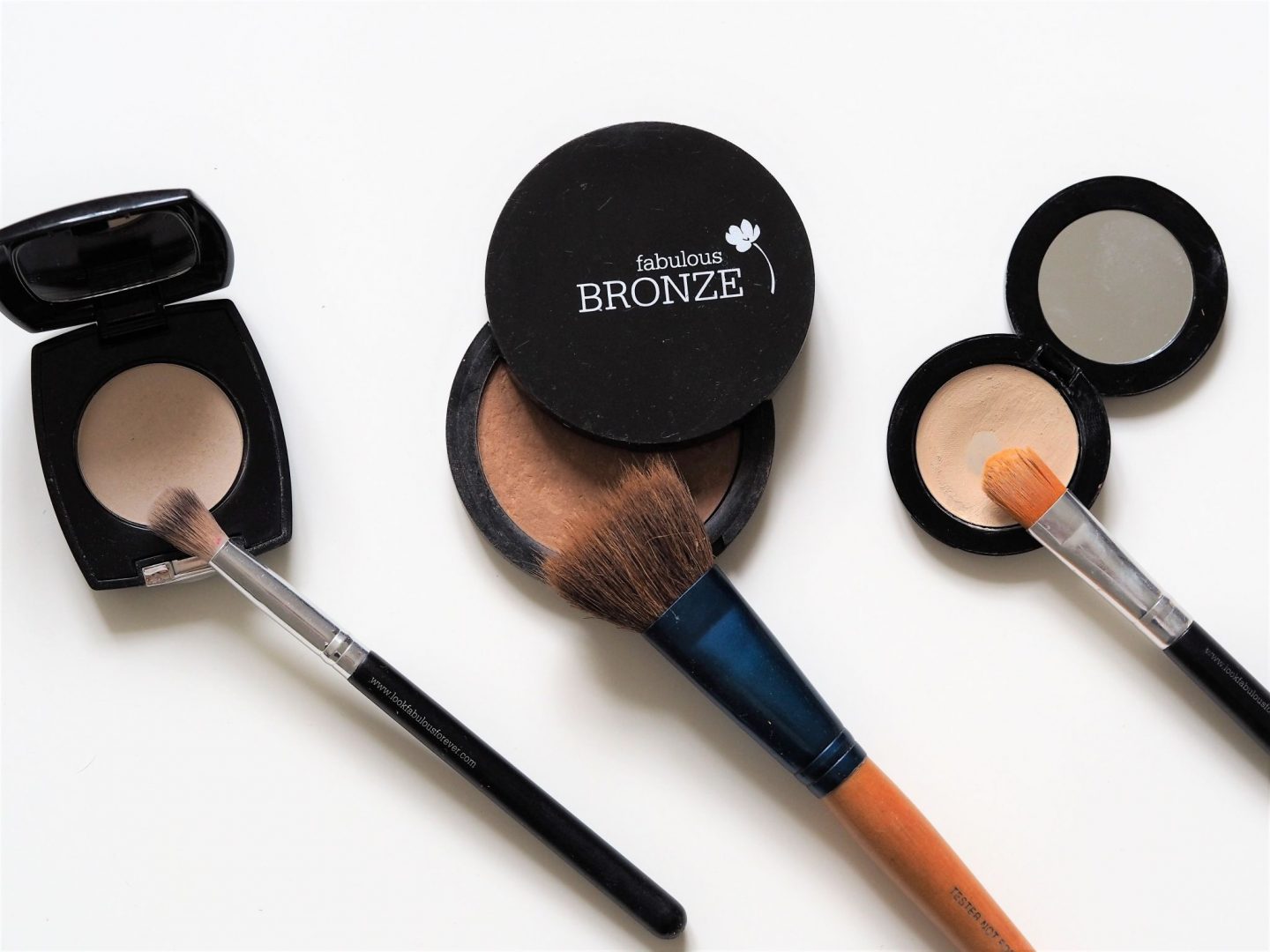 3

. Cover To Cover Conceal
Our concealer is a godsend for any areas needing a little extra help: blemishes, age spots, broken veins or darkness around the eyes.
Getting rid of dark eyelids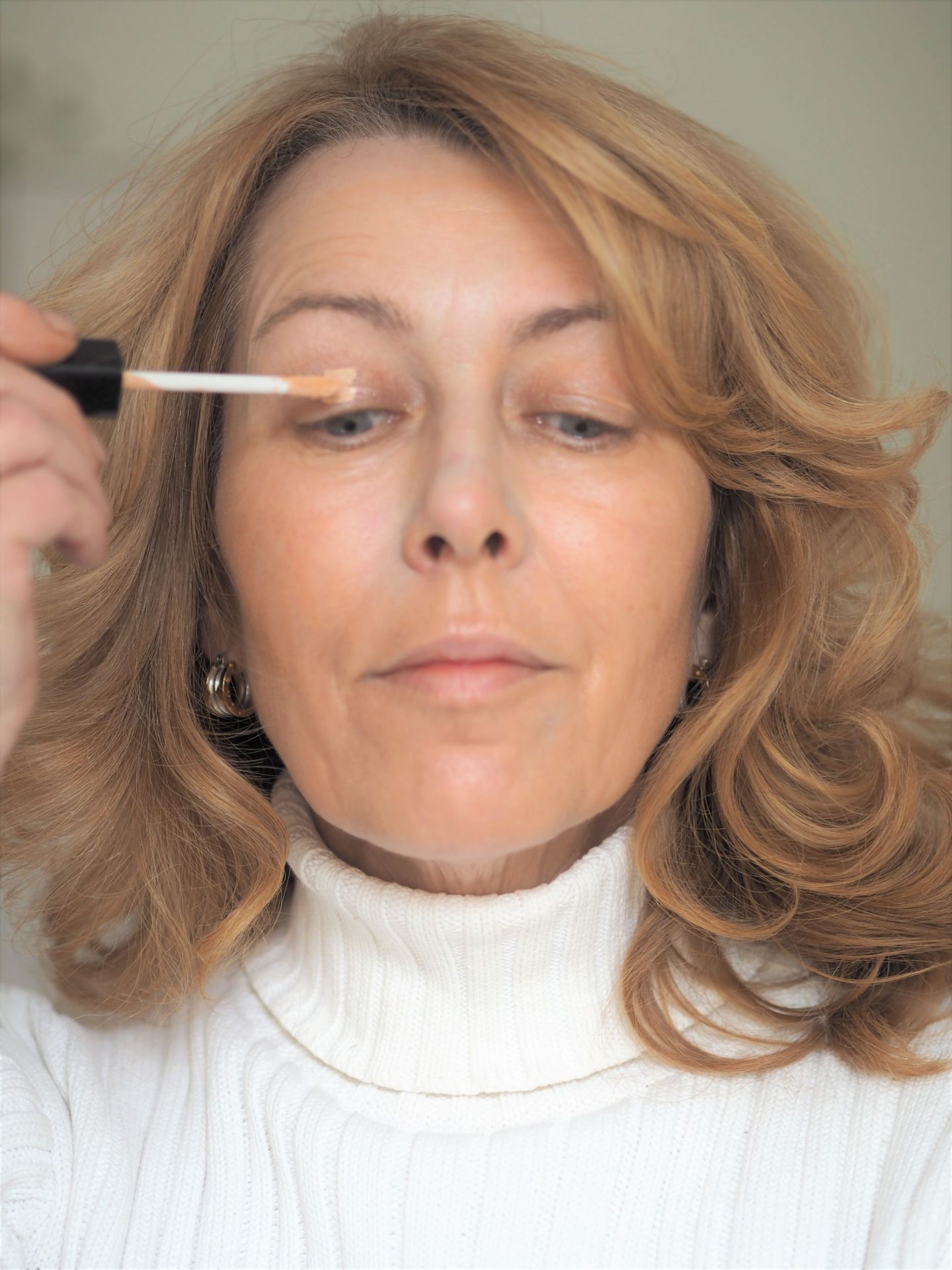 I absolutely love the LFF Eye Prime. It really helps conceal my darkened older skin. It helps stop eyeshadow creasing too. This has lasted for ages but I will be getting this on repeat. I apply with the wand and pat in again with my fingertip.
Just a touch – in the corner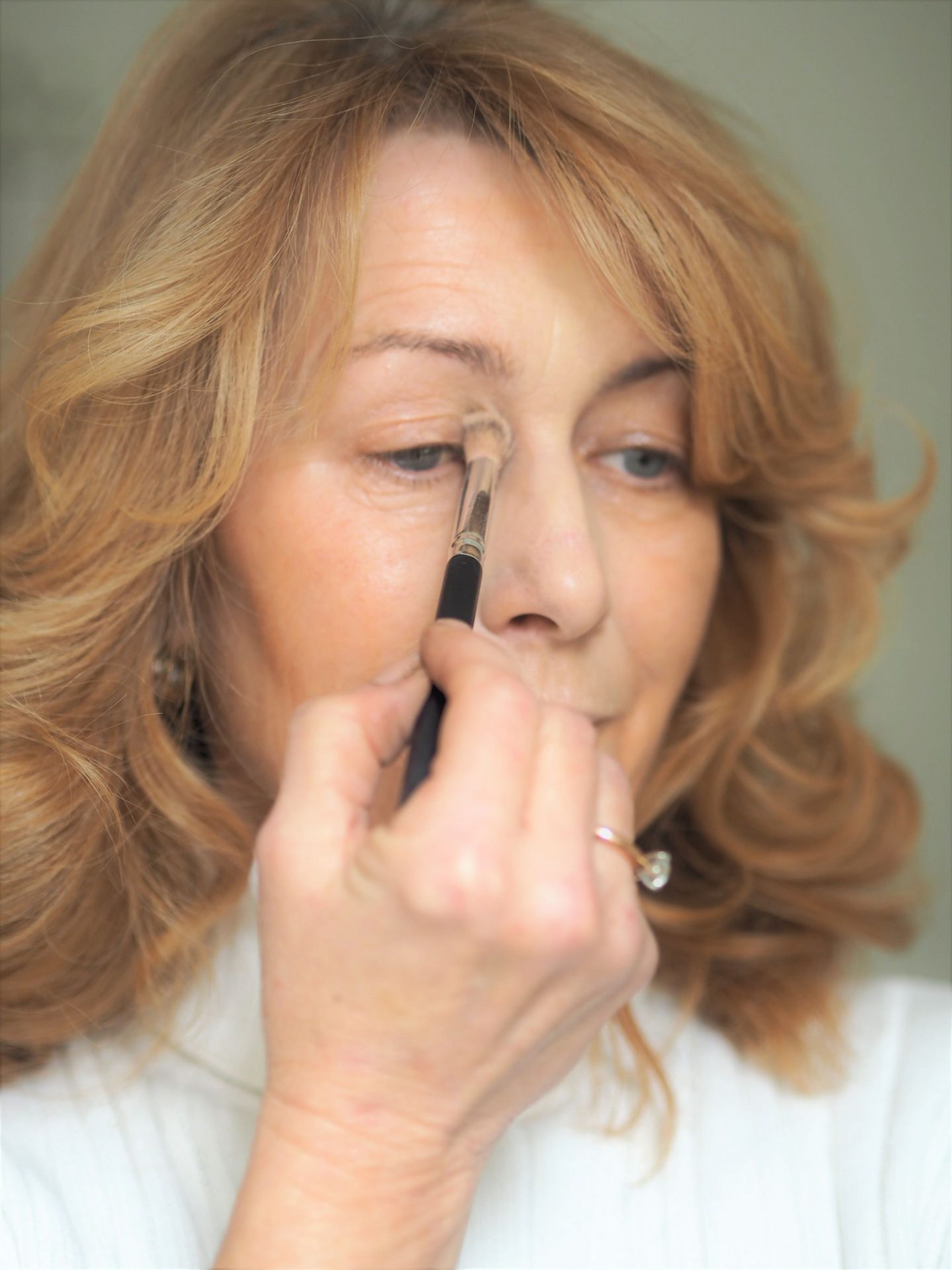 Just before applying any shadow to my eyes I always use an off white shadow just in the inner corner of my eye. It really brightens them and makes your eyes pop! I use a non-sparkly one though. A matt eyeshadow like this one I'm using.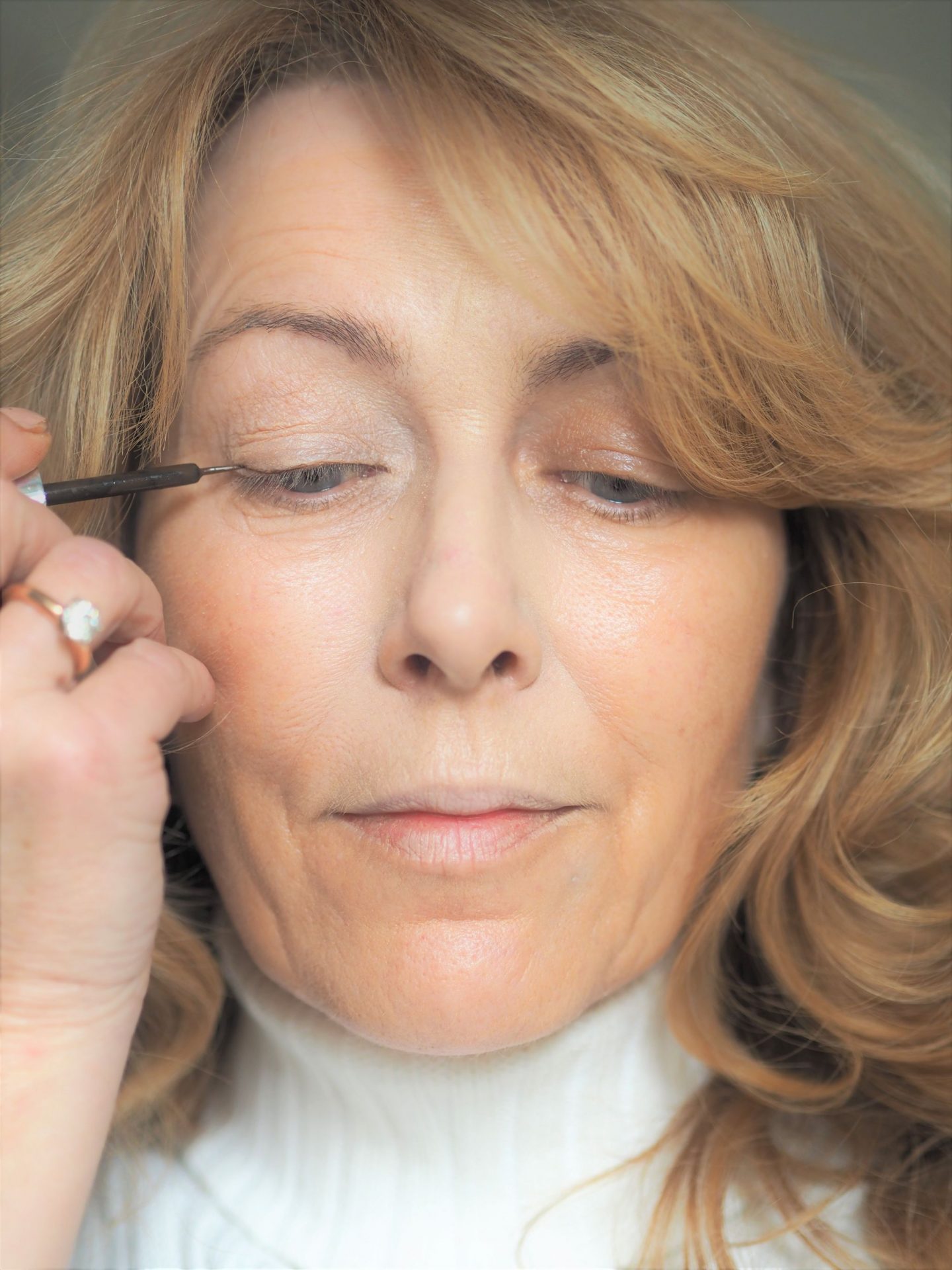 My favourite find of 2018 was the Look Fabulous Forever Bring Back Brow Shape. There's barely a day that I don't use it but as the finest of eyeliners to help look like I do actually have some eyelashes. I wear it on it's own or I sweep some dark eyeshadow over the top.
It's actually for sparse eyebrows. I have applied some above to mine but I don't think I really need it. The brush is super fine and if your brows need filling in and you want them to look natural then this could be perfect for you. Look at the difference in colour from the left eye to the right. The Eye Prime really does work.
shade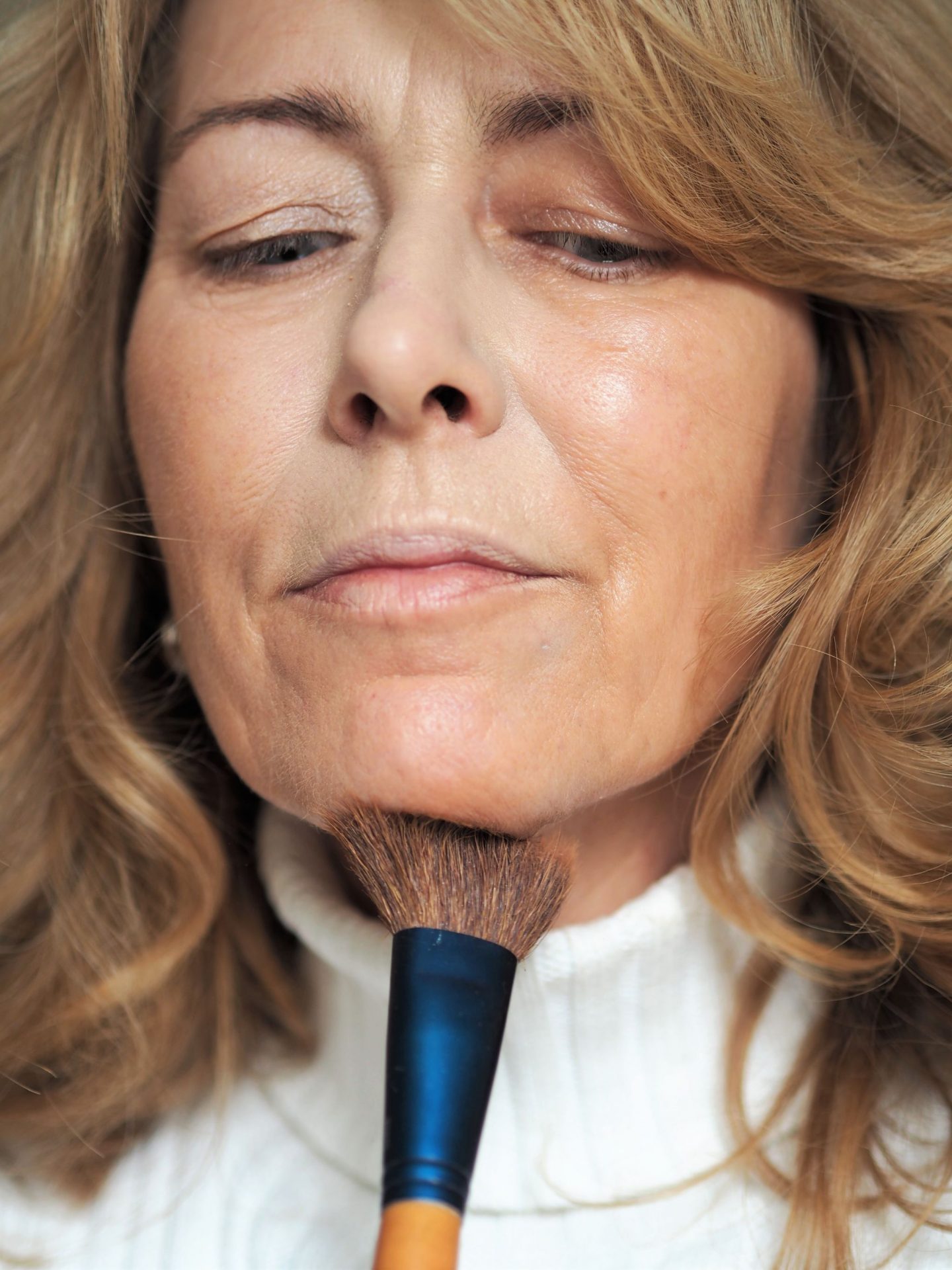 This last trick that I'm sharing I learned on a makeup shoot with Look Fabulous Forever last year. Use a blusher brush with some bronzer under your chin and along the jawline. Not heavy of course, just a light dusting. I'm surprised how this works but it does!
Happy with my base, I would normally go about adding the rest of my makeup. The only difference being that I would conceal after foundation. I know a lot of makeup artists recommend before but I find my way works better for me.
Have you entered the Look Fabulous Forever Competition?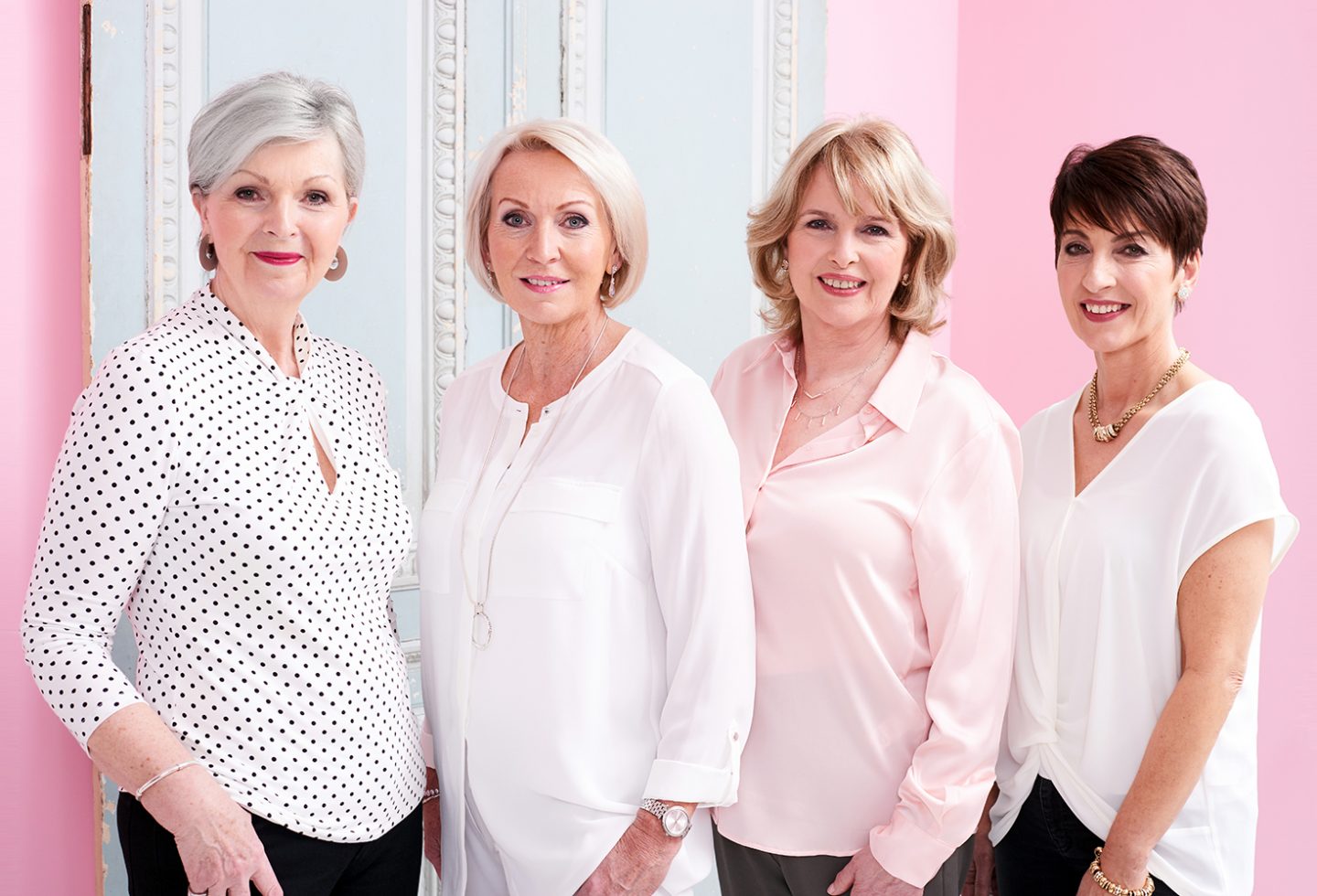 You may have seen about the fantastic competition that Look Fabulous Forever are currently running on my Monthly post (January)post. Or you can find details here
THANK YOU FOR STOPPING BY!
YOU MAY HAVE A FRIEND THAT'S INTERESTED IN THIS? PLEASE USE THE SHARE BUTTONS
XO LAURIE
Subscribe for the latest updates!