Being half term, I've travelled down To Essex to spend some time with the children/grandchildren this week. Perfect week to be off school. How lucky we have been with the weather? I'm enjoying the longer lighter hours already and there's nothing that gives me more pleasure than to sit and have my cuppa in the morning watching the new day come alive. I hate long dark mornings! Are you with me? I also did a bit of upcycling to a pair of boots I discovered during the decorating. I'm not only upcycling my interior (more on that later) I'm upcycling boots too.
What I've been buying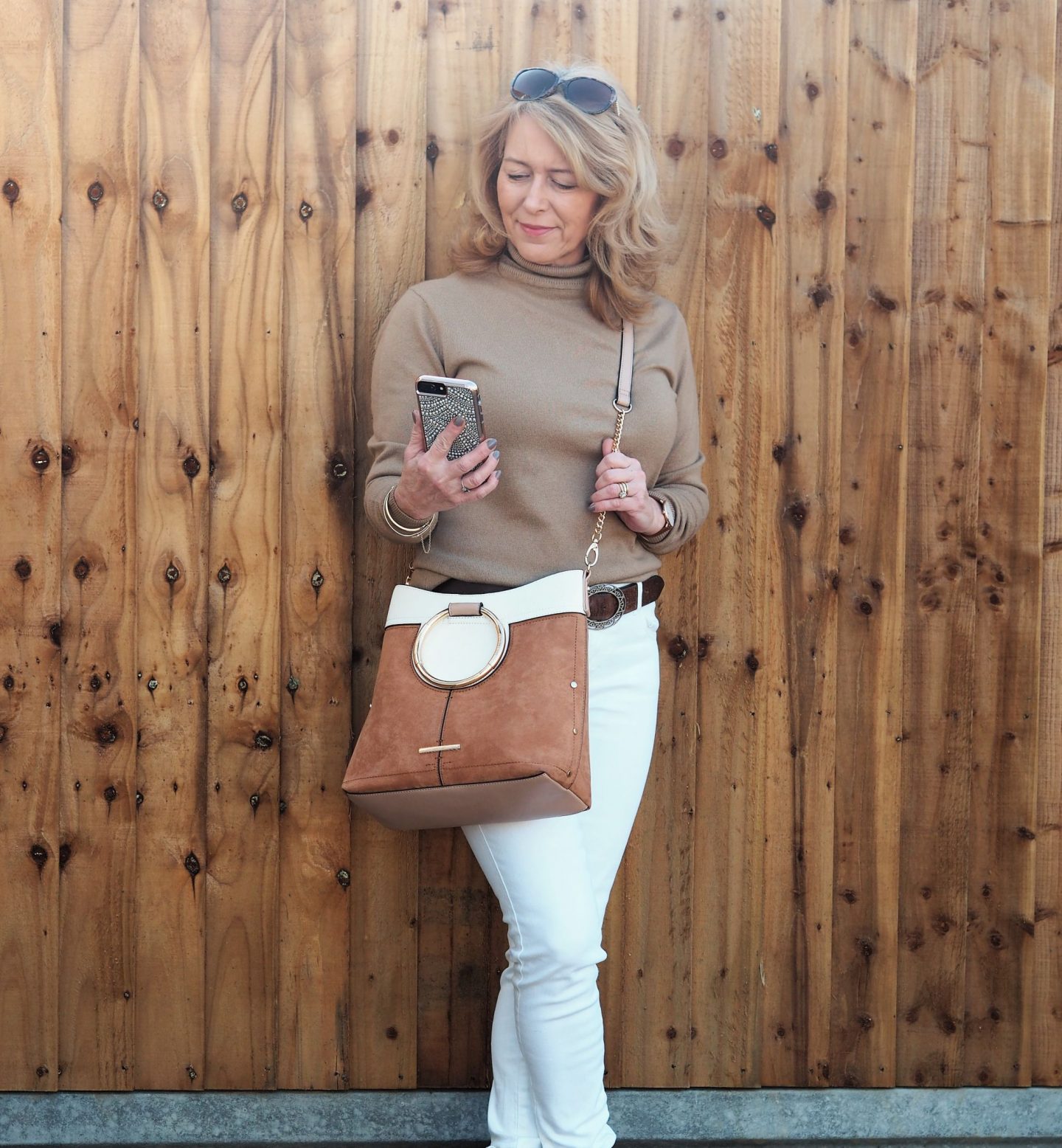 I'm very happy with the new bag that I purchased from River Island. I love the colours and I will be getting a lot of use out of this one right through summer. It's also available in Black too. You can wear two ways. Crossbody with the strap or handheld via the handles. I have to say, River Island has some lovely bags this season.
Disclosure – This post may contain affiliate links. It just means that if you click I may gain a couple of pennies at no cost to you
Upcycling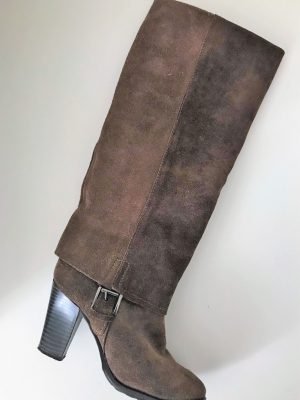 I've had these boots a few years, from next I believe. I never liked the lack of shape at the bottom of the boot. They are just so straight up and down. With my little legs they just didn't look right. About to toss them in the charity pile, I looked at how the fold of suede would come away and decided to remove the bulky overlay of suede. I'm not your crafty upcycling kind of girl but fingers crossed!
Upcycled and ready to go!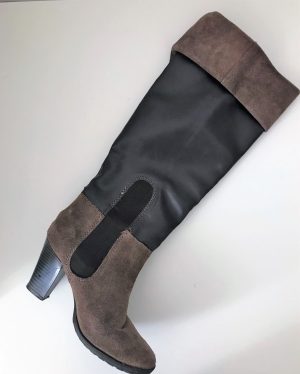 It was all easy peasy! Just some stitching to undo. They look so much better on and I'm glad that I tried it out.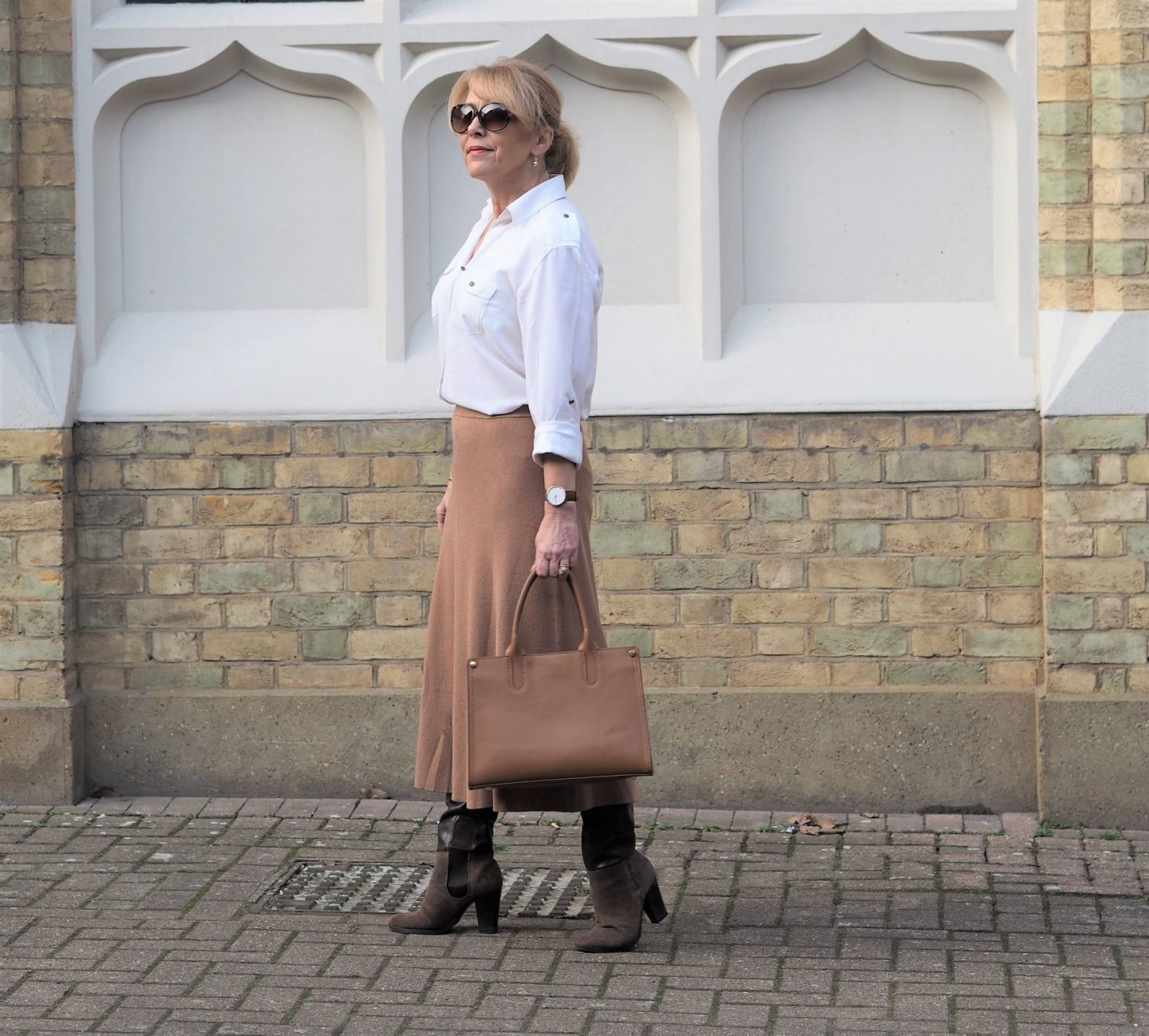 1

. The Rina Bag
This timeless elegant classic leather tote bag comes in rigid Italian leather with a satin smooth finish
2

. Tan Skirt
Calf-length skirt in a rib-knit viscose blend with a high, elasticated waist. Bell shaped at the bottom.
Here's another Tan look. I have always loved Tan colours. Hence why I bought the new bag in Tan other than Black. Tans and Creams, all mix and matchable
The skirt I recently purchased from H&M and I think the boots work well here. I wish I had worn one of my full slips from this post underneath. It's quite clingy and that's where those full slips come in handy. The skirt is a good fit with a grown on waistband and flares at the bottom.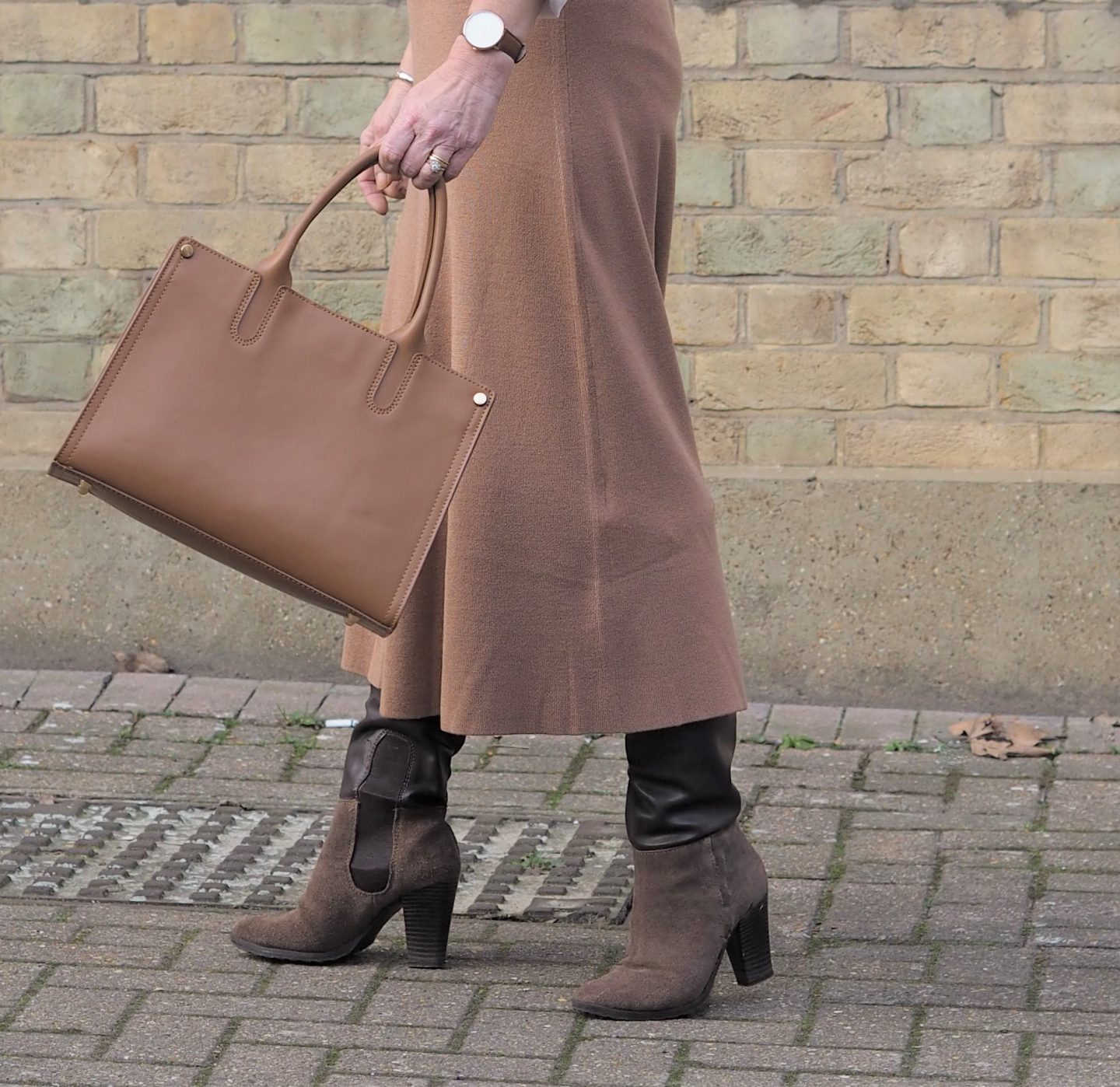 I'm really pleased with how the boots turned out. It's like having a new pair! I think I kept them in my wardrobe for 5 years or more!
Sharing The love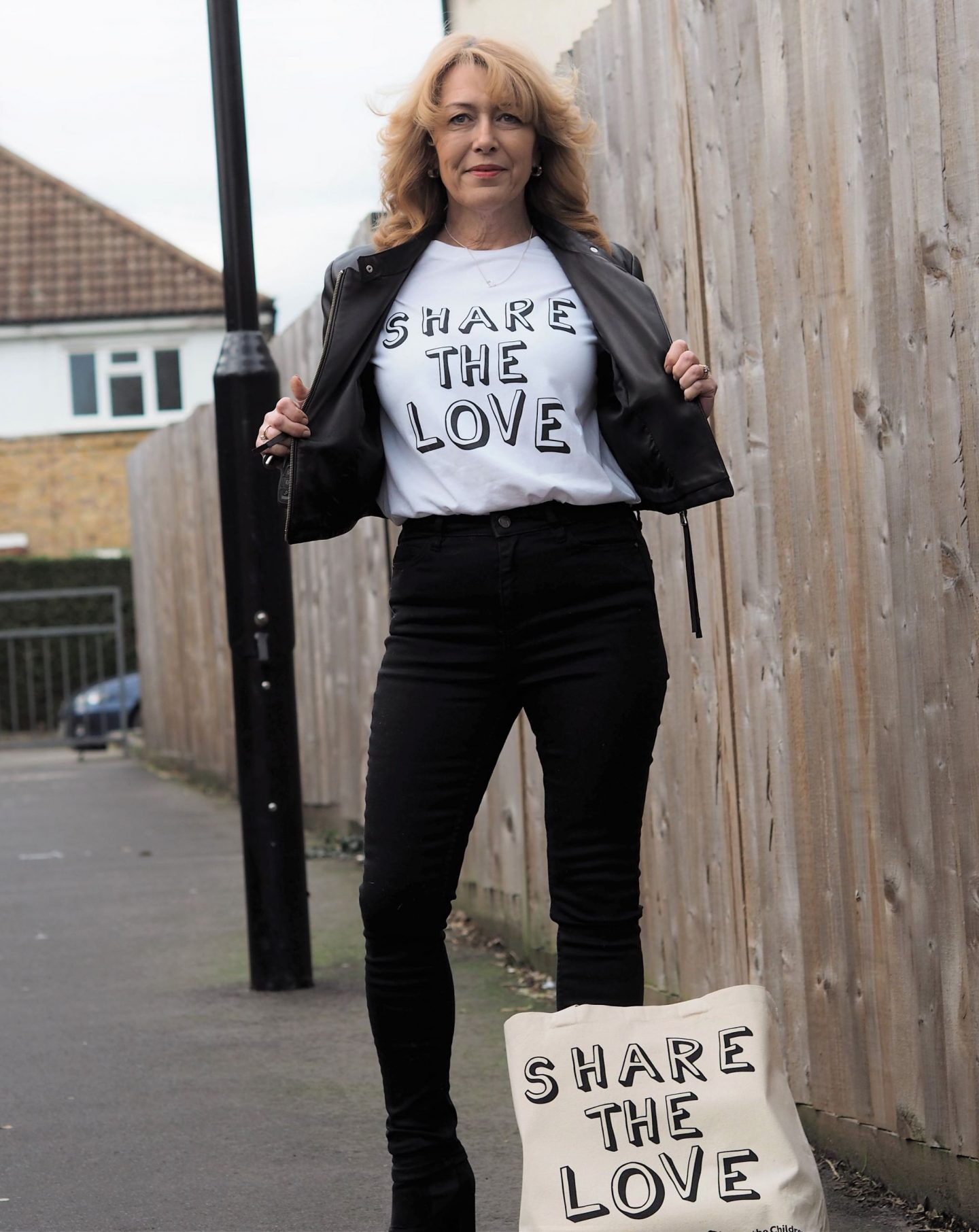 I was really happy to be gifted the T-shirt and bag for valentines day in aid of Save The Children. A quirky quote and all proceeds go towards this good cause. Very reasonably priced, You can find the T-shirts, Bags and Hoodies that are for sale at Save The Children or click on the link photos below.
THANK YOU FOR STOPPING BY!
Come back for more. Click on the subscribe form below
YOU MAY HAVE A FRIEND THAT'S INTERESTED IN THIS? PLEASE USE THE SHARE BUTTONS
XO LAURIE
Subscribe for the latest updates!