I'm so happy today to share these photos of Sara and me on the blog. My daughter wasn't that confident about doing this photo shoot but just look at her! She is beautiful and I couldn't be more proud.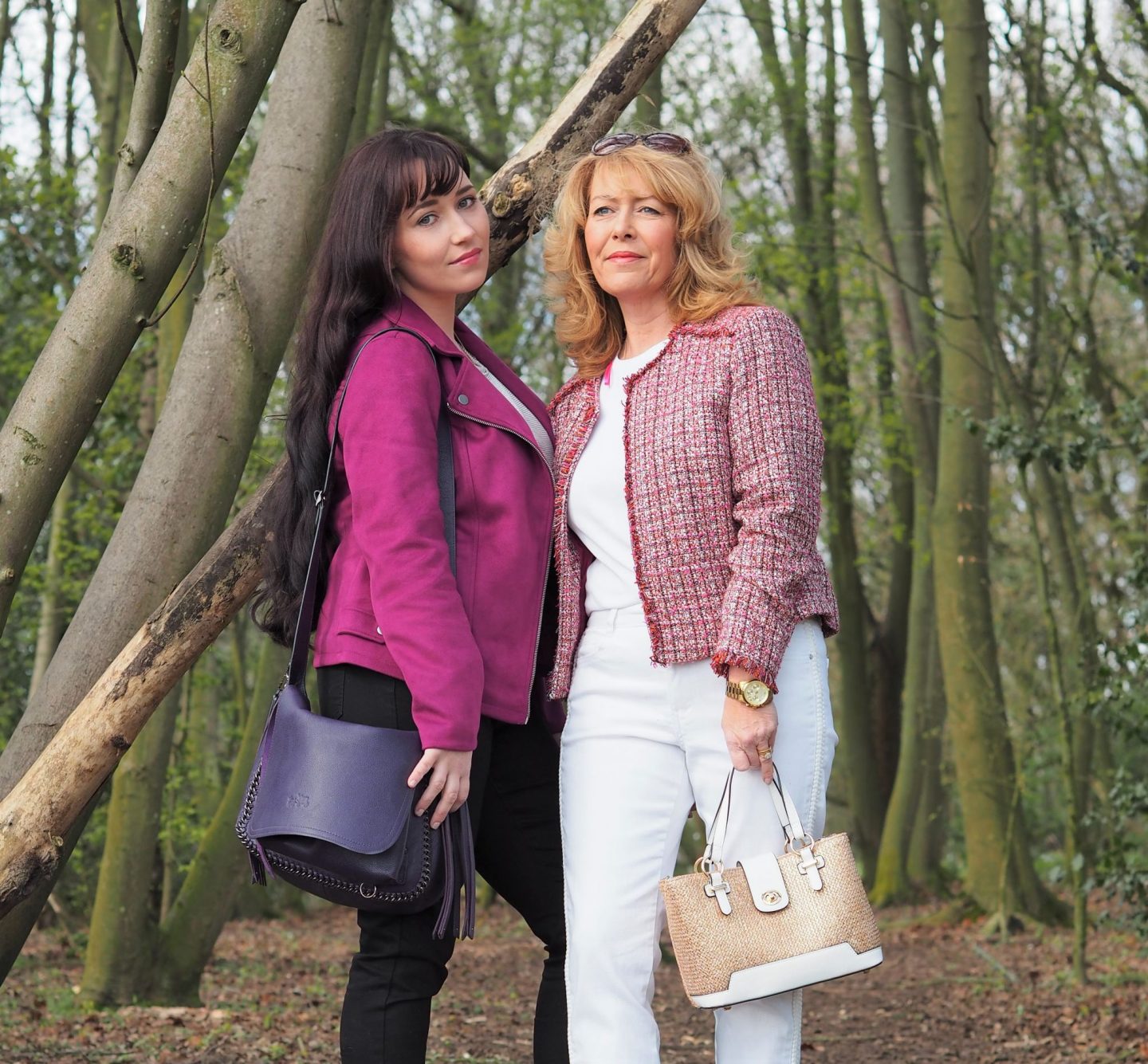 A while back when I posted about the Mustard Biker ( yep, the one that sold like hotcakes ) Sara had asked where the jacket had come from amongst other items that I wear from Bonmarche and she was surprised about where my most worn items were from.
I got a phone call one day from her saying she was in Bonmarche and she really liked what she could see. As I've been telling her, Bonmarche has changed a lot in the last few years. It used to be geared at the older ladies and not so fashion conscious but a lot has changed. My readers already know that Bonmarche plays a huge role in my day to day styling.
We were both gifted an outfit of our choice. Looking here we matched up quite well!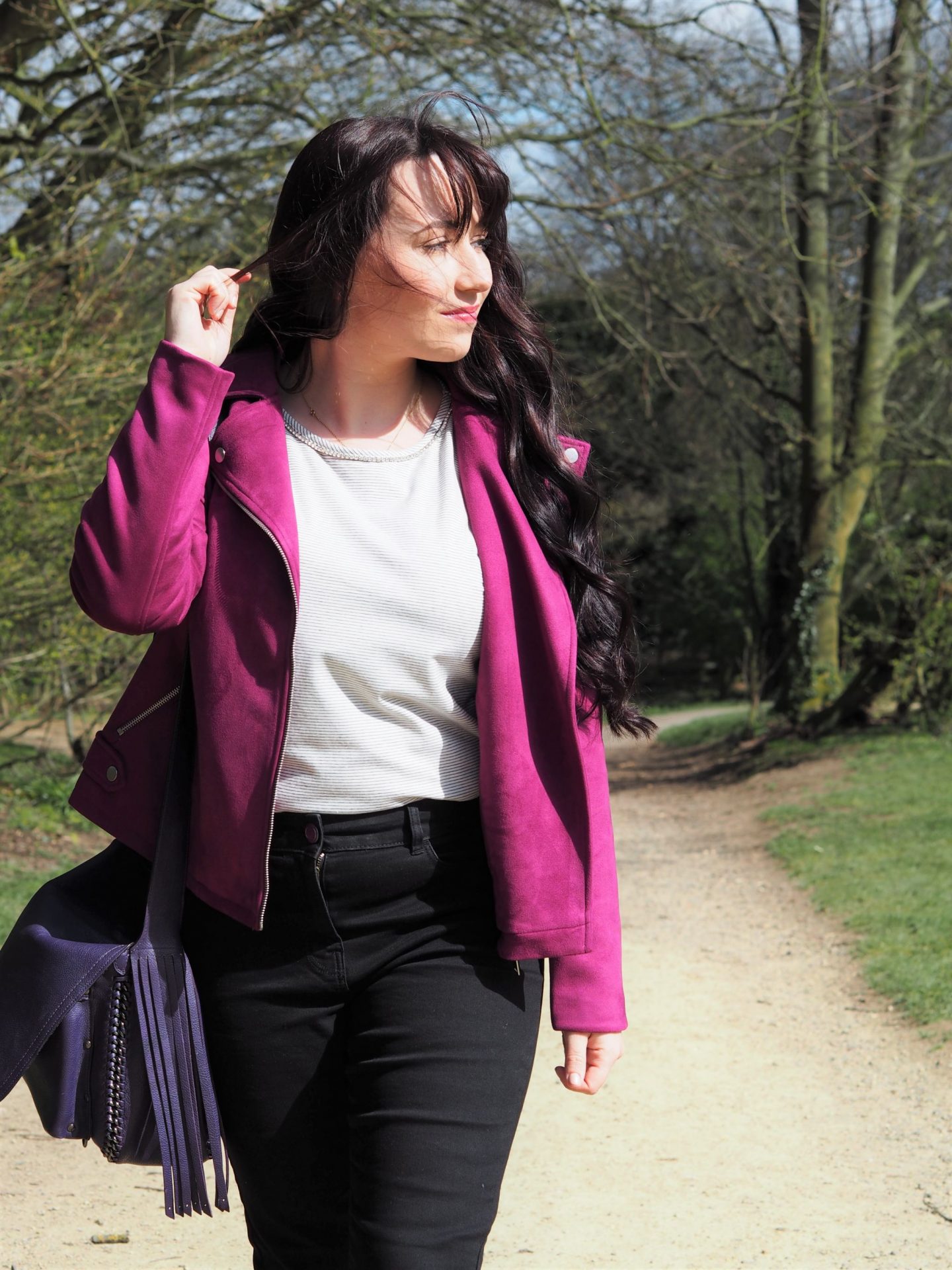 Sara has chosen the Purple Suedette Biker, a favourite colour of the daughters since she was a little girl. I like this as much as the mustard one that I featured. It's so soft and fluid. Very comfortable to wear and washes well in the machine. The bag is her favourite everyday bag from Coach. It holds all her everyday essentials that a busy mum of three needs.

Sara's T-shirt choice is a rather cute fine striped T-shirt with a diamonte trim on the neckline. ( why didn't I spot that!) We didn't choose these outfits together by the way. I just asked Sara to email over her choices. We used to hate each others style, but as she has grown from a teen to a woman things have changed.
I've been telling Sara how good Bonmarche jeans are for ages. The comfort and fit is really good.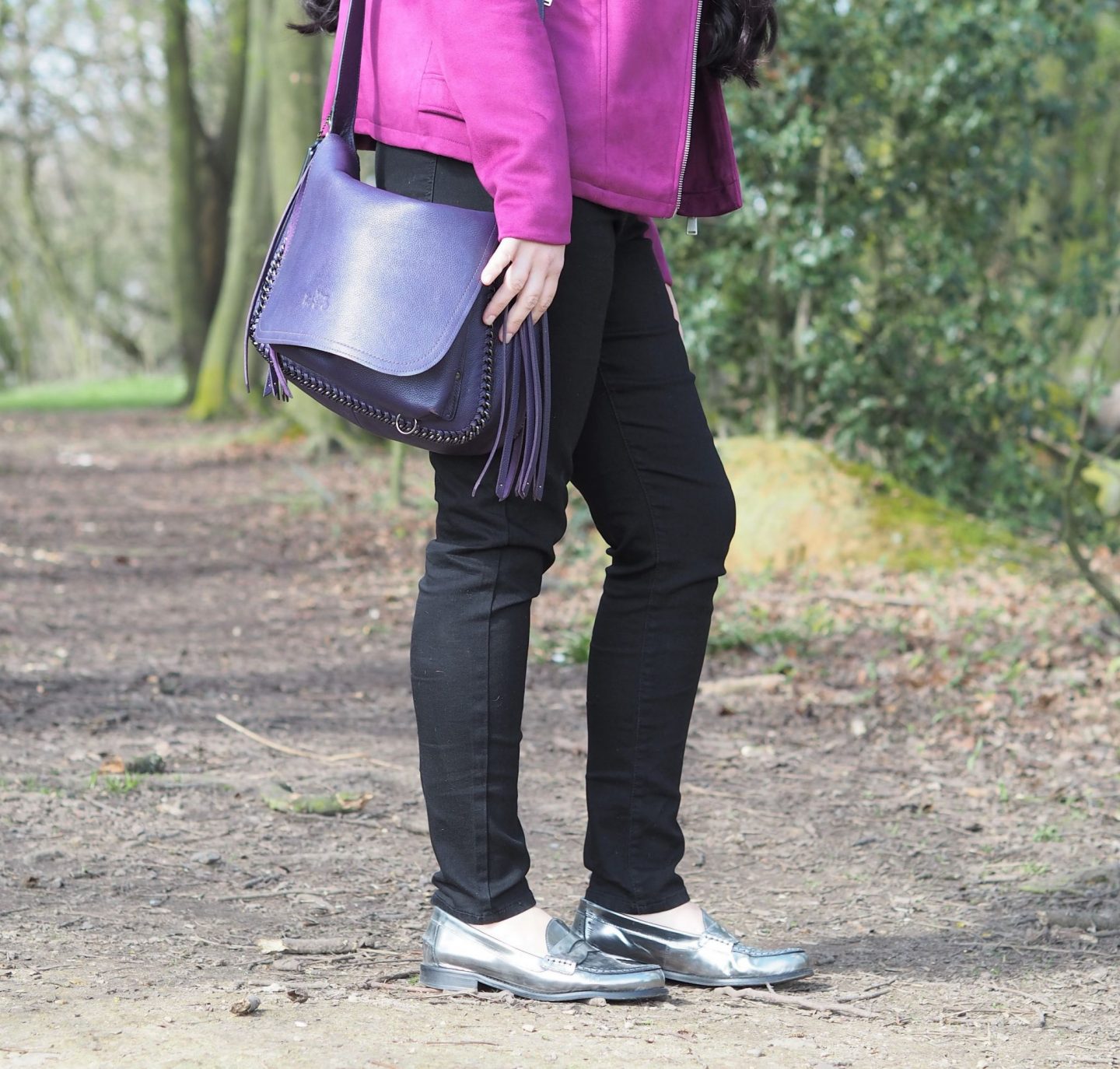 The Simone Skinny Jeans were her choice out of all the denim available. I haven't tried these ones yet but what I like about Bonmarche jeans is that they come in different leg lengths. Sara is a fair bit taller than me so this works well for her.
Here's what Sara says about her outfit choice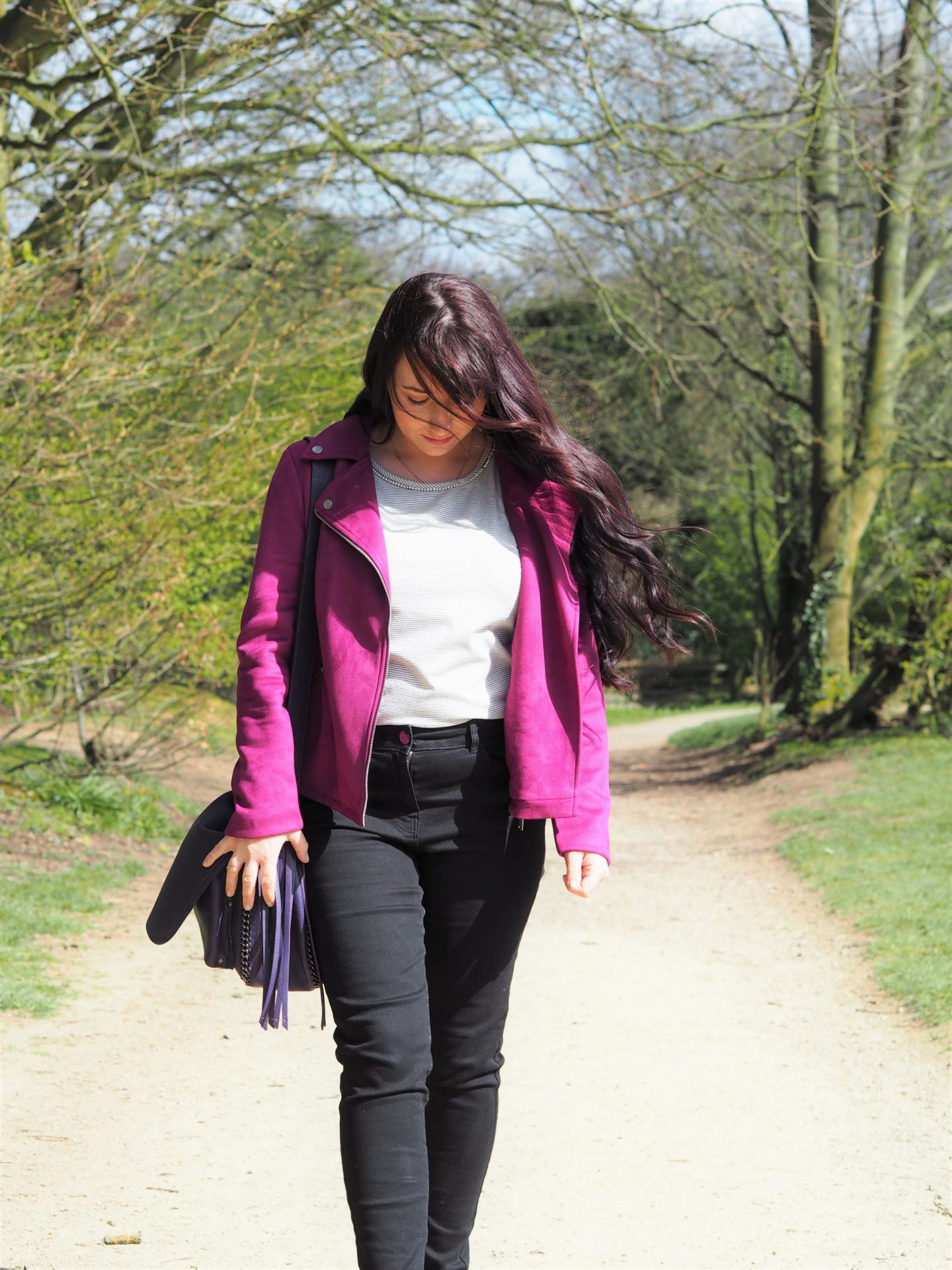 1

. Suedette Biker
Soft suedette adds a feminine touch to this biker jacket. The design features a diagonal zip at the front and is finished with metallic zipped pockets, tabs with a press stud at the sides and a quirky collar.
2

. Simone Skinny Jeans
Every wardrobe needs skinny jeans, and this pair are as comfortable as they are flattering. The 25in and 31in leg lengths are web exclusive in all colours
3

. Diamonte trim stripe T-shirt
A glitzy take on the classic striped T-shirt, this web exclusive piece has a sparkly diamante neck trim. The contrasting print is stylish and perfect for channelling your inner Parisian. This design is made from a cotton rich fabric,
"I loved all of the clothes, very flattering whilst remaining stylish. I especially liked the fit of the jeans and found them very comfortable in comparison to other skinny fit jeans from other brands. The colour of the jacket is perfect and I fell in love with it as soon as I opened the package"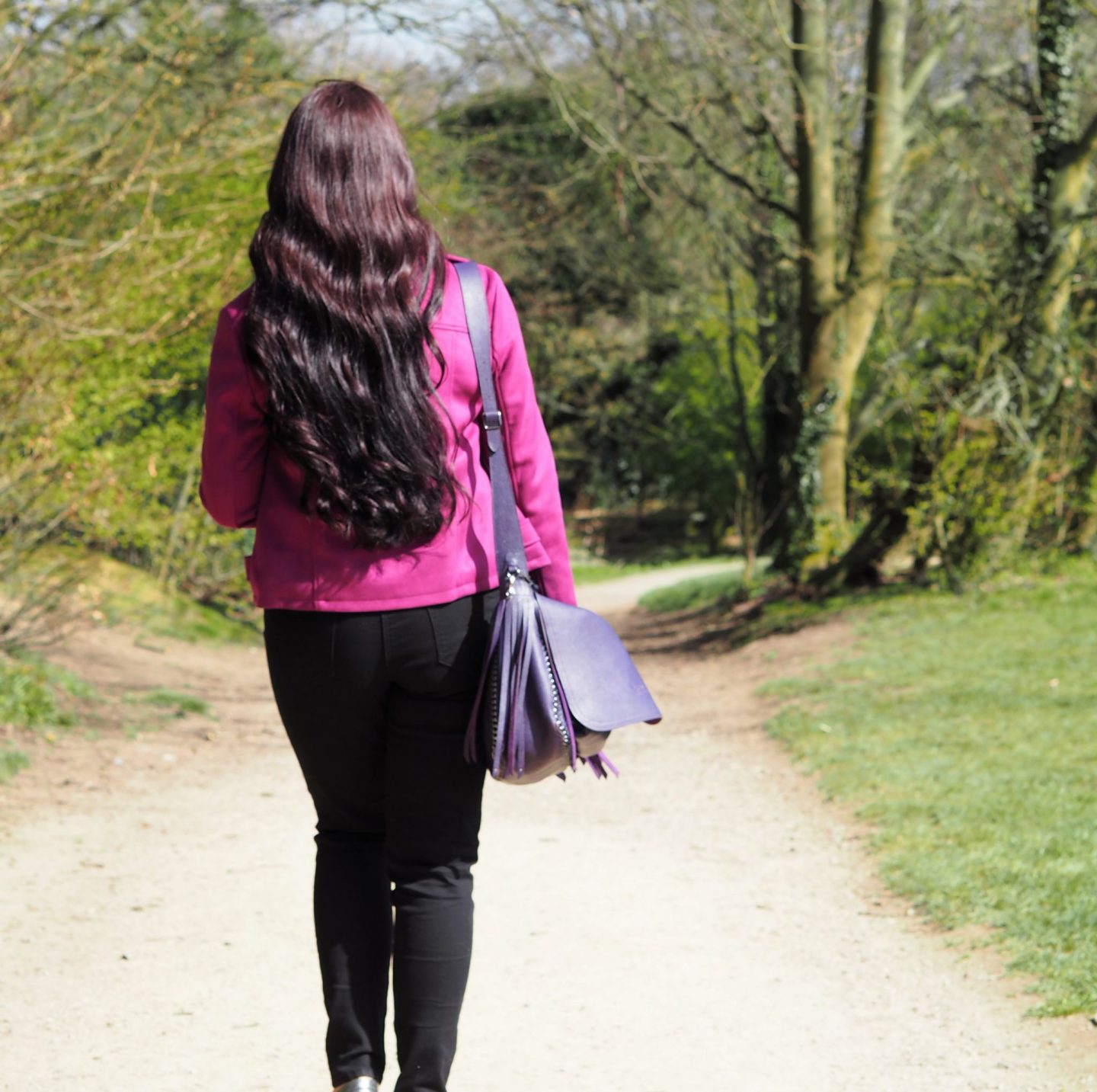 "As a busy mum that's left with minimal time in the mornings to get ready, it's an outfit that's so easy to Throw on and go and still makes me feel as confident as I would if I'd put in a lot more time and effort and that's what I love about it the most" Thank you Bonmarche! x
My choice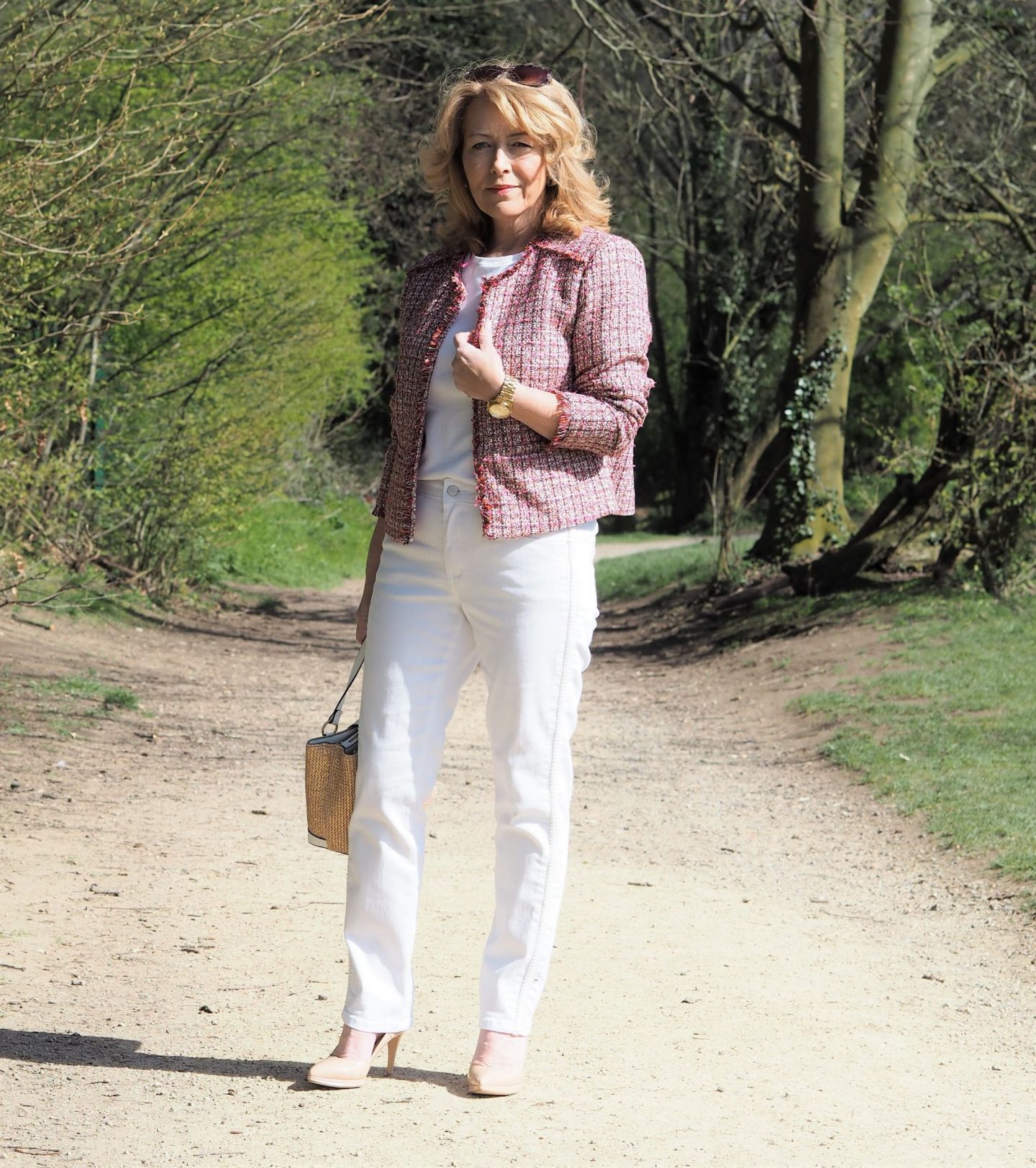 The first item that jumped out at me was the smart Boucle jacket. I love the colourways that will match so many items in my wardrobe. I have some smart Cerise trousers that will work perfect for a more formal look and I think it works well with the White jeans featured here along with any blue denim that I already own.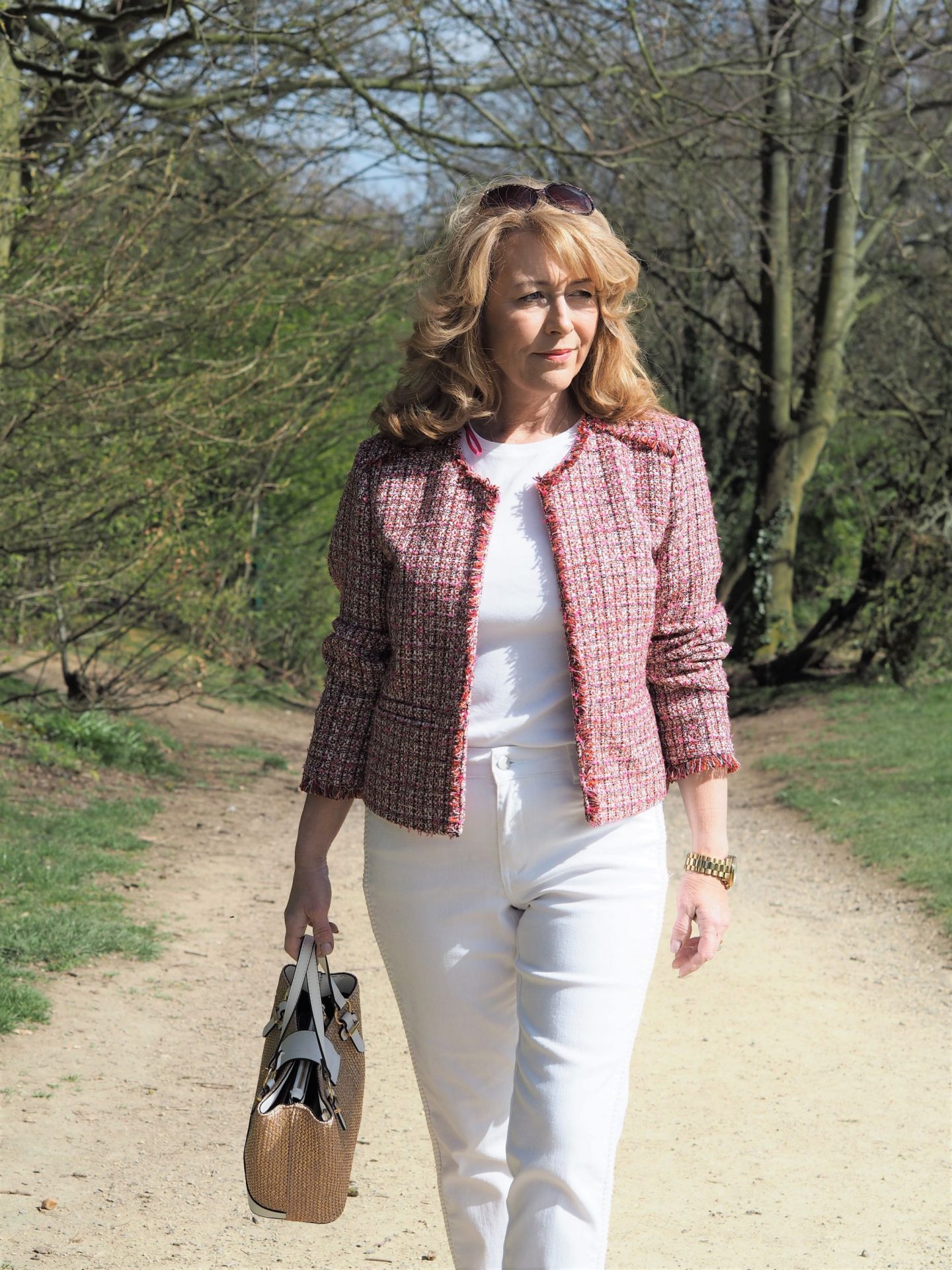 1

. White & Metallic Straw Tote Bag
For a modern and sturdy everyday accessory, choose this sleek tote bag. The woven finish is strong and has a traditional texture, while smart top handles make it easy to carry
2

. Side Plait Suzie Jean
While they might be a wardrobe staple, these slim-leg white jeans are unique. An intricate plaited detail down the side seams lifts them out of the ordinary,
3

. Boucle Smart Jacket
Embrace a fun formal look in this statement boucle jacket, edged in fashionable fringing for a strong finish. The design features a stylish slim fit,
I like the fringing on the edges and the cuff. I just wish I had remembered to tuck that tag in! I'm wearing a Bonmarche T-shirt that I was gifted nearly a year ago and I can't tell you enough how good quality their T-shirts are. Not cheap or flimsy at all but the price tag of 6-8 pounds they are far better than any of the cheap stores but the same price point.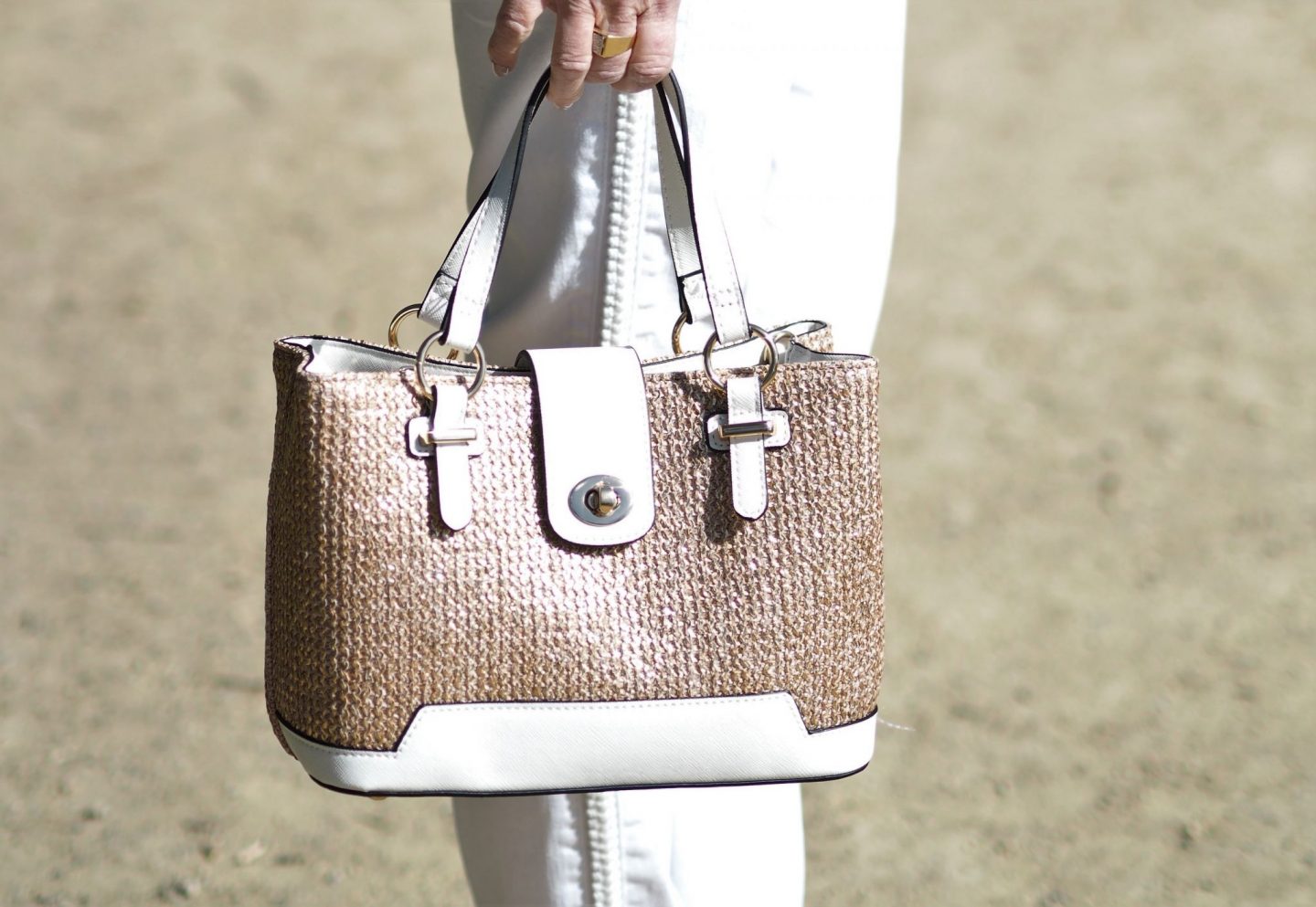 How cute is this Gold and White bag? The metallic straw bag is very roomy, has three different compartments and will work well with my summer wardrobe.
You can never have enough White jeans to see you through the summer or anytime I guess as you see so many fashionistas wearing them through the colder months with thick sweaters and jackets.
These jeans are the Susie jeans with an extra added intricate plait detail down the side. One thing that's a pet hate of mine is when you try on so many pairs of white jeans and they are see through. These are not and I'm super pleased about that. The denim is excellent quality.
We had such a laugh doing these photos!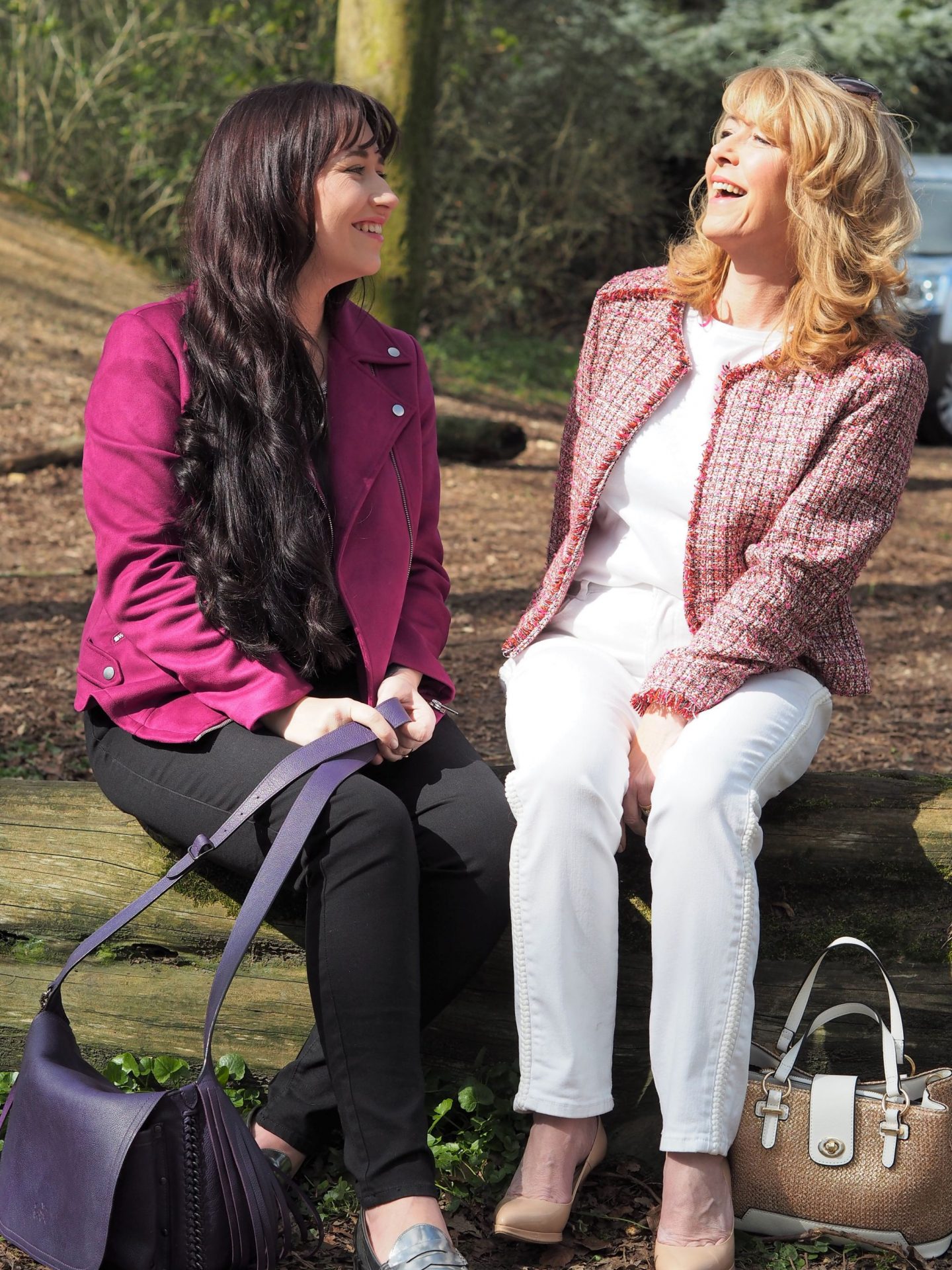 Oh, I can't tell you how many photos we took with a remote to try and get a couple of decent photos of us together! We had fits of giggles and it was so much fun. So I've posted this one to just show how much of a laugh we really had. I find taking photos via remote hard with just myself let alone trying to get one of the two of us.
It was perfect mother and daughter time out. Sara doesn't get hardly any time alone, in fact, this day is her only day where she gets the time out from the three children. This is when she catches up with all the household chores, so it's never really time out.
Sara has three boys, one who is severely autistic and sometimes sara will go days without a nights sleep and I really don't know how she copes. But she does and I think she deserves a medal. A brilliant mum and her patience amazes me! I couldn't be any more proud of my daughter. And just look at that hair!
Thank you for stopping by!
Receive every post by clicking subscribe on the right-hand side.
You May have a friend that's interested in this? Please use the share buttons
Xo Laurie
Subscribe for the latest updates!