You may already know that Instagram is one of my least loved media platforms. However, sometimes something really good happens. A vintage clothing company popped up in my feed and grabbed my attention immediately.
Rokit is a vintage clothing brand that sells women's, men and children's clothing either online or at one of their London stores. A place I will be visiting in the near future for sure. Any excuse for visiting Covent Garden is alright by me!
I was offered an outfit of my choice to share with you lovely readers. And once I started browsing (There's a lot!) it was like a trip down memory lane. Now I really am starting to sound old!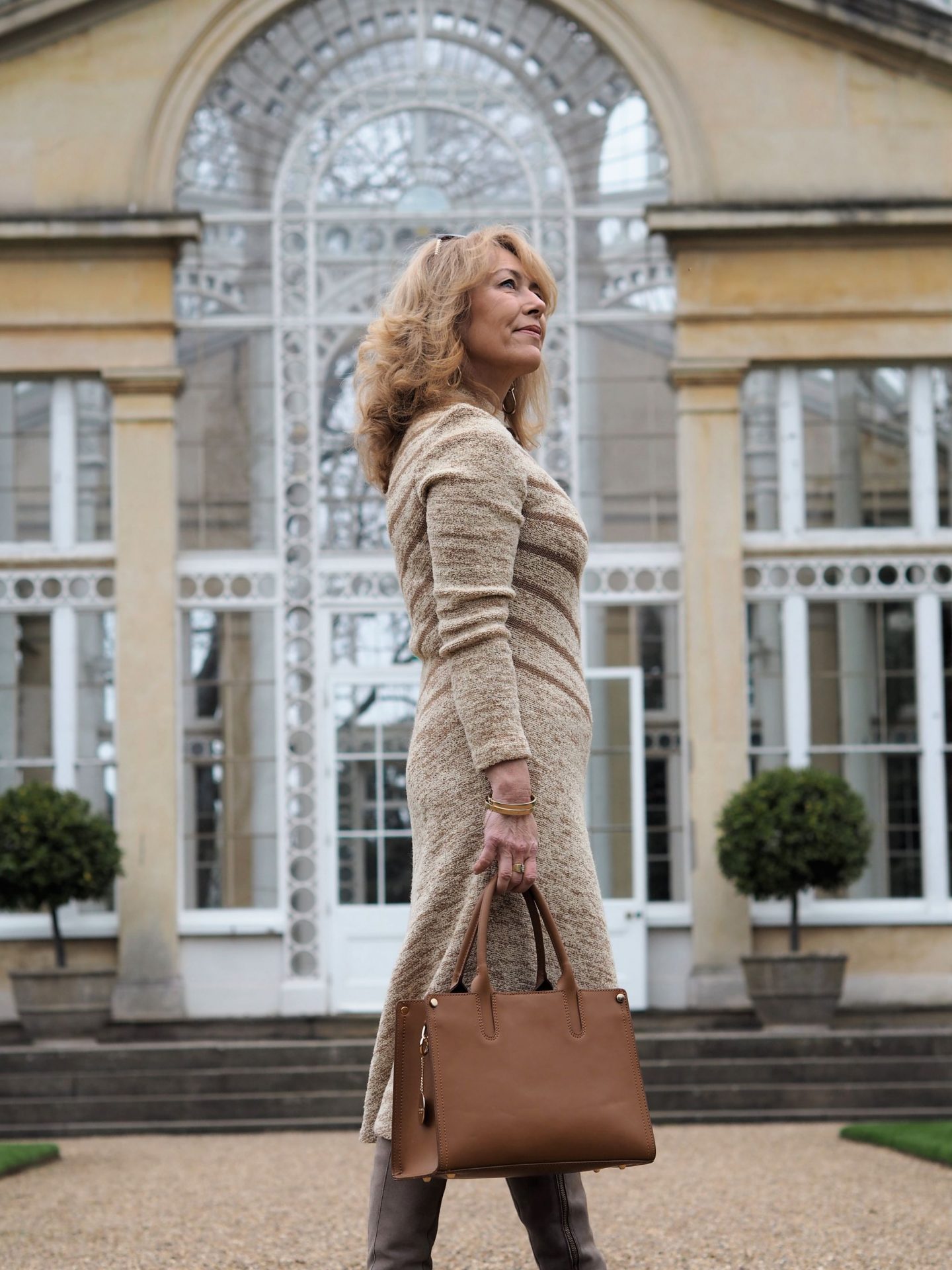 #ad – please be aware that there are affiliate links within this post. This doesn't cost you anything, it just means I might earn a few pennies for my little blog.
Flicking through online, I decided to look at separates first. I spotted so many items from the eighties that I had worn very similar. You start to reminisce, don't you?
Rokit also has some great vintage handbags by the way if you like to collect them. I was very tempted by a couple. And I could kick myself for not looking deeper into the accessories page! As I'm flicking through now to write this post I have spotted some gorgeous stuff.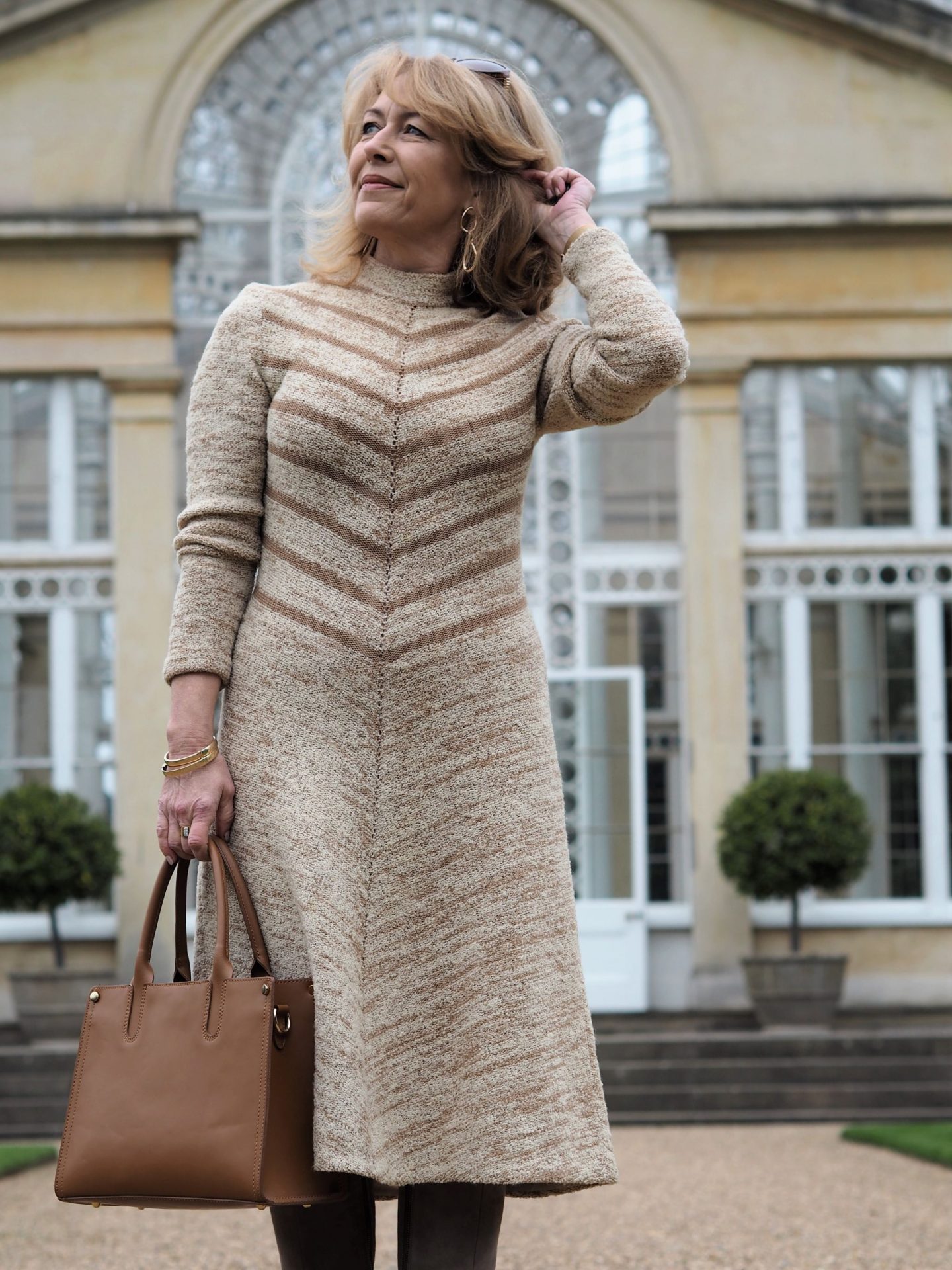 The dress I have chosen is by Marni. Can you hear me saying it? It's Marni Dahling!
As soon as I spotted the dress, I swear I remember mum wearing something very similar in her younger days. It just jumped out at me and I just knew it had to be this one.
A very fine knit, I love the chevron stripes on this vintage Marni design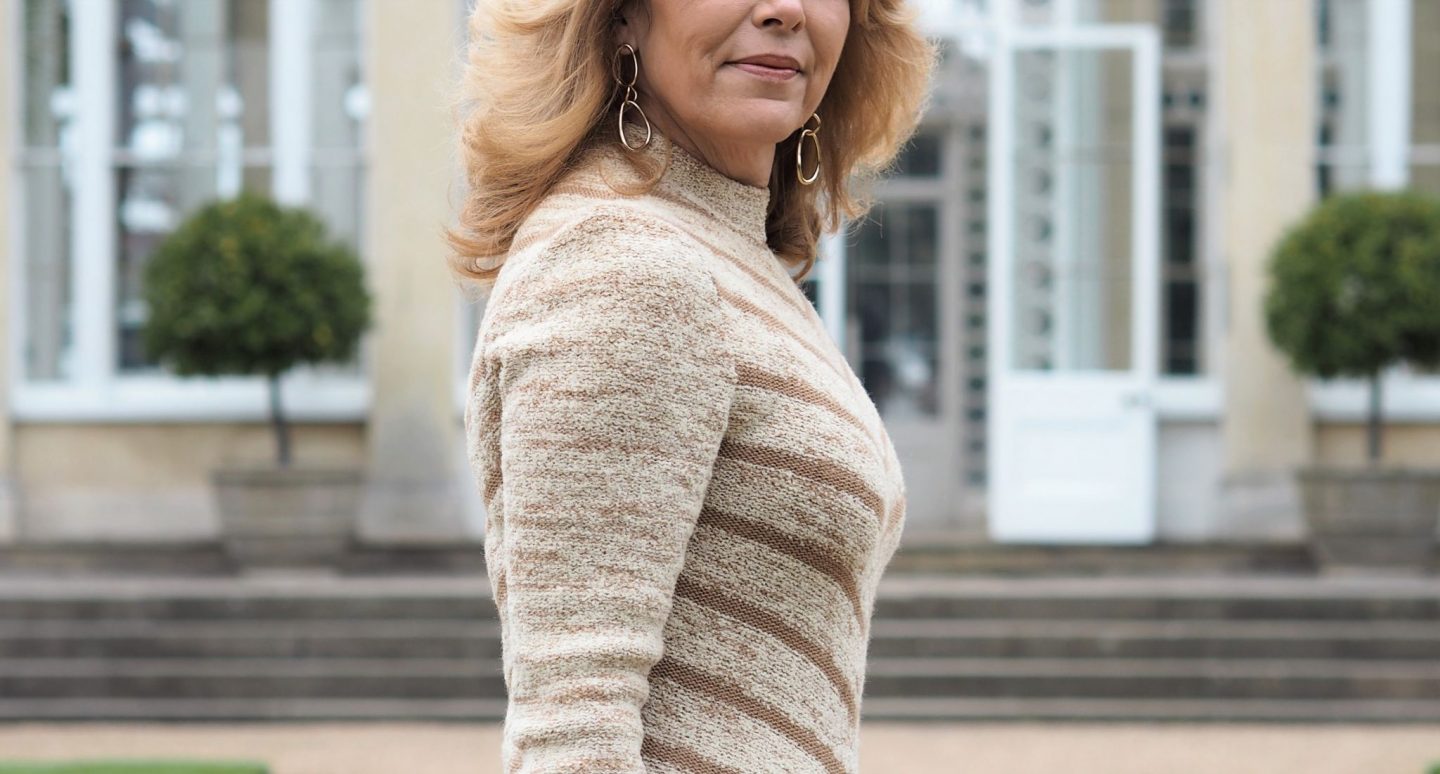 I've kept the look simple and let the dress speak for itself. A pair of Gold drop earrings, boots, and my favorite Tan bag. There's one item of importance that you can't see and that's the full slip that I'm wearing underneath. I think I was talking about it on last weeks blog, how important it is to have at least one full slip in your collection. You can read the post about it here. But this stops any tights clinging and allows the dress to skim over you body way better than it would have without it.
Back in my favourite gardens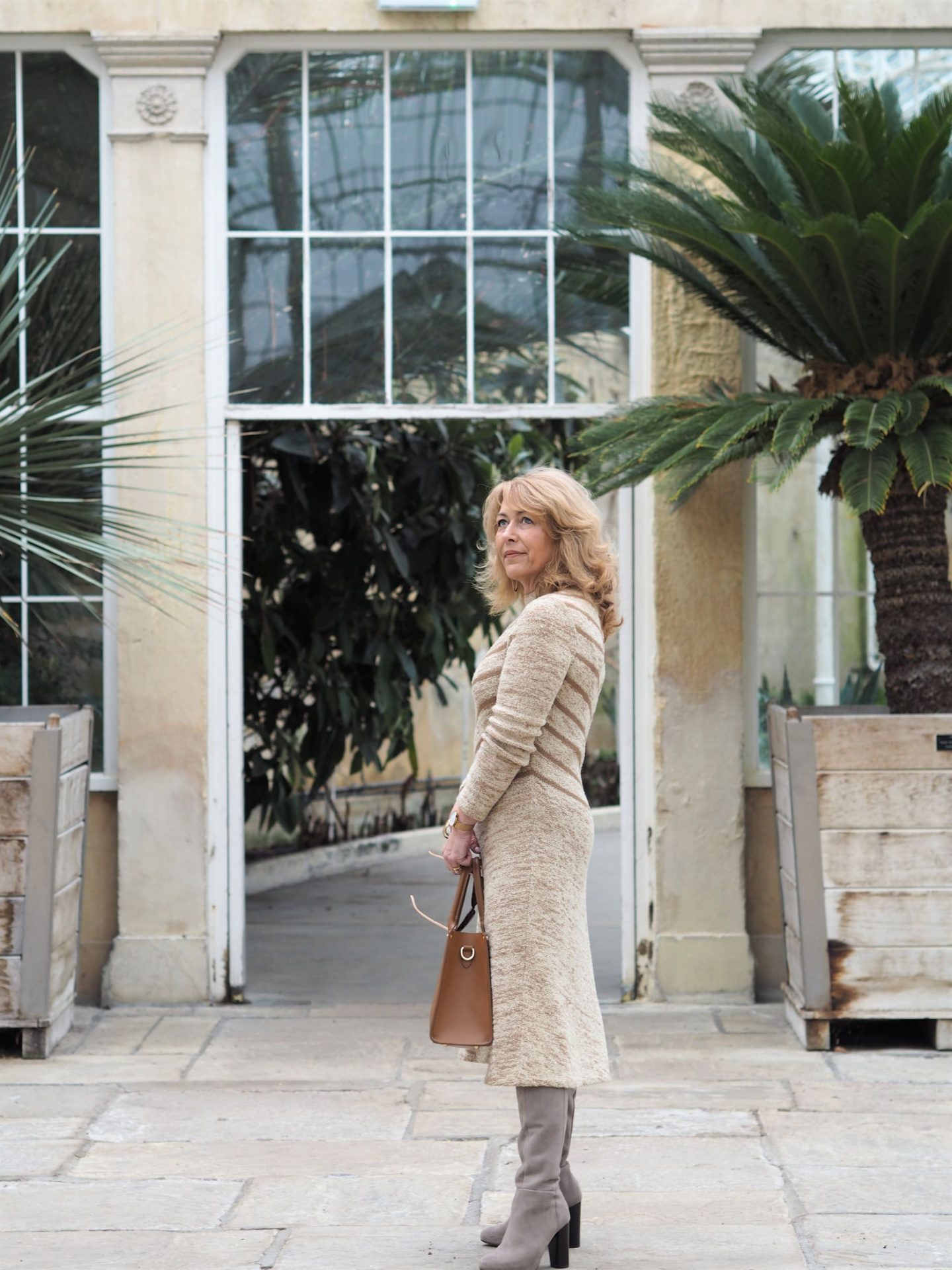 It's so lovely to be back in my favourite gardens Syon Park is a lovely place to visit if you're ever in London. The conservatory is amazing plus it comes in handy for photos if it's raining just like it did outside taking these photos! It's so peaceful and relaxing. I'm bringing picnics this year.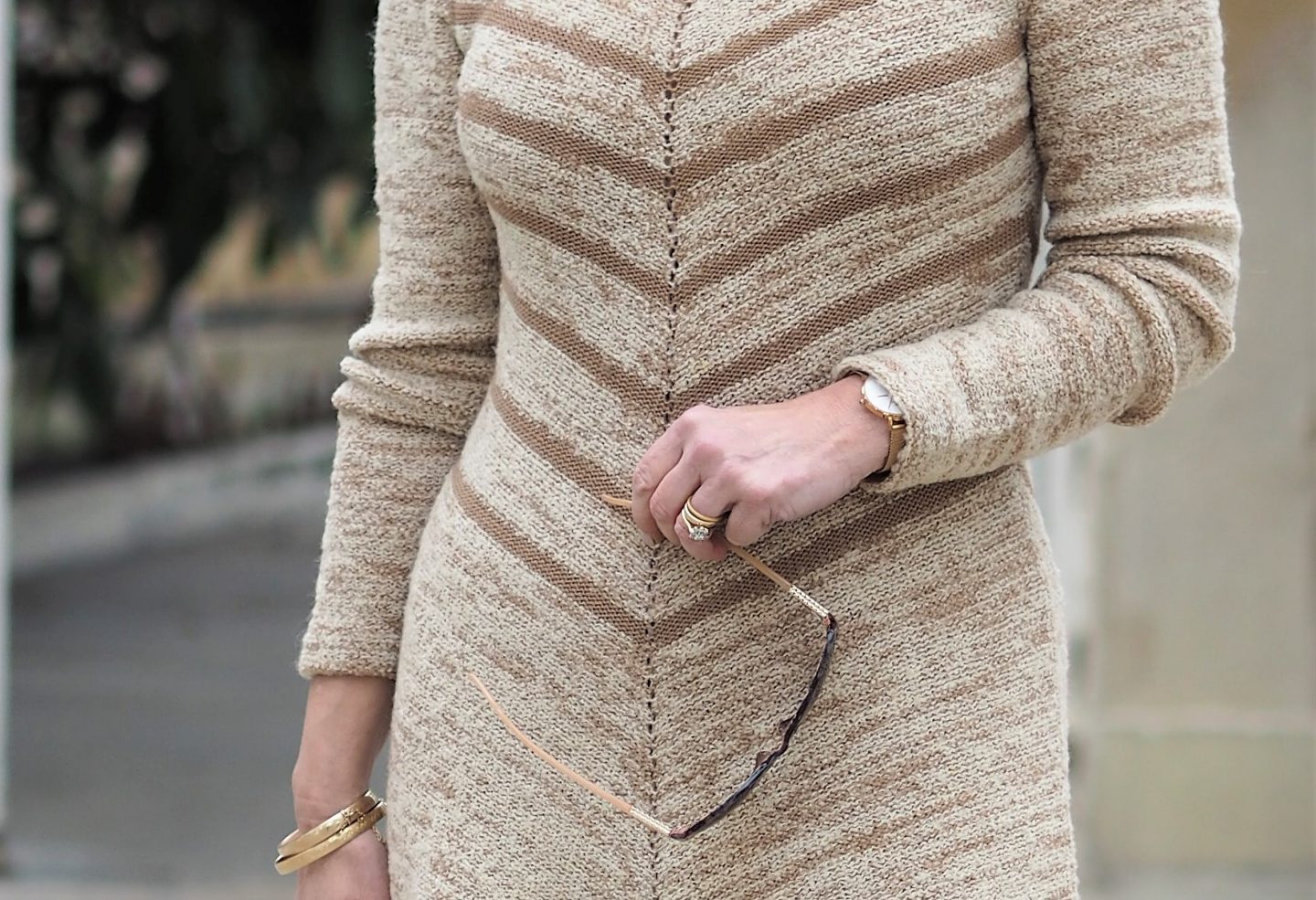 Considering the dress is vintage from the 70's it's in such great condition and like new. I wonder who originally owned it? I can guess it cost a pretty penny new too. I find it strange that I'm drawn to 70's fashion more than any other era.
I have a few 70's outfits from mums loft that I cherish and wear on a regular basis but I don't often scour places for vintage clothing. I think that may change. If you were to buy vintage what would your favourite year be?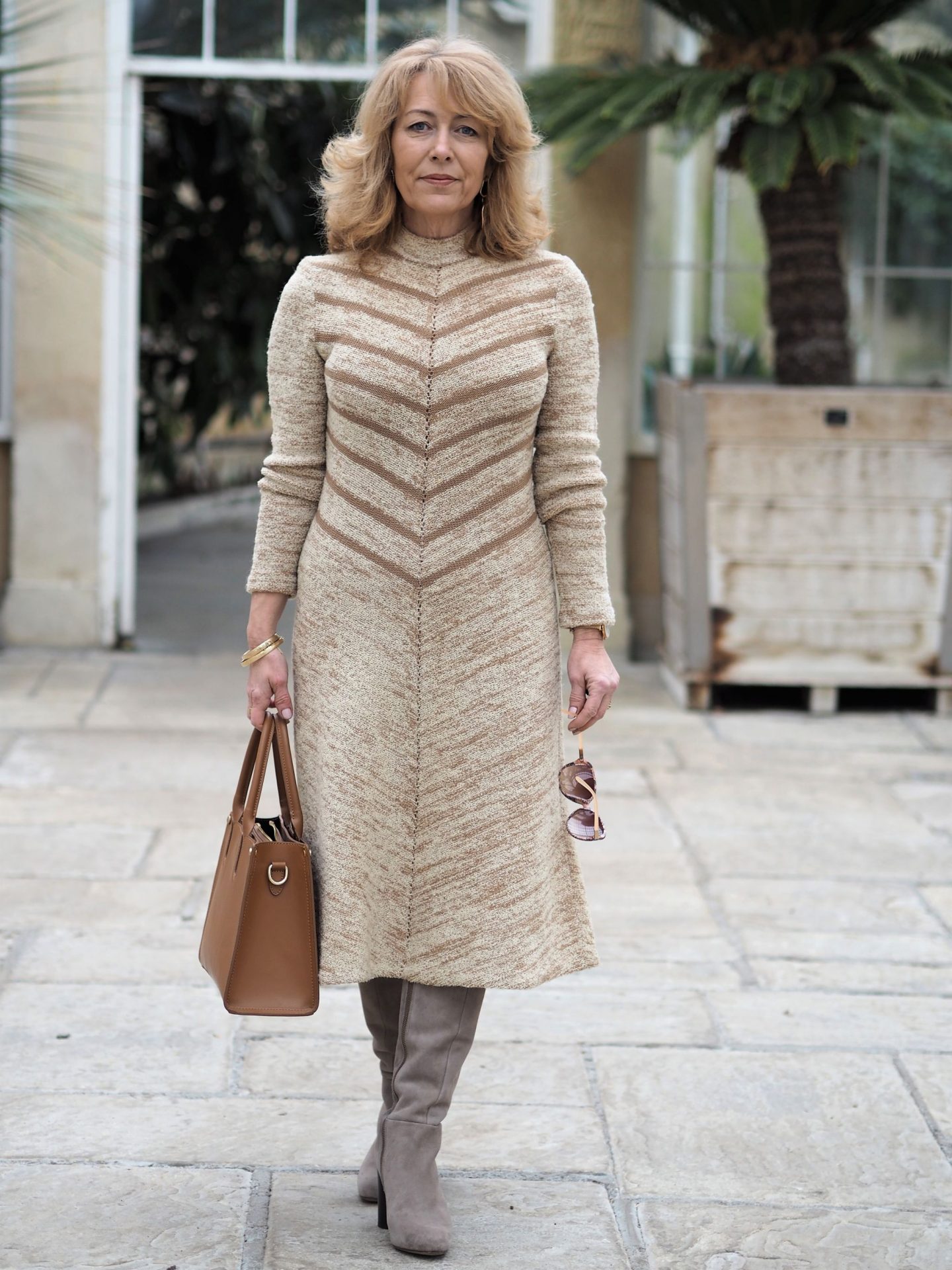 Here's a little info about the Rokit brand
Rokit burst onto the scene with a stall in London's iconic Camden Market in 1986 specialising in vintage denim thrifted from American cowboys. The demand was so fierce that within a few weeks the stall was exchanged for a two storey shop on the high street and the Rokit vintage brand was born. Three further stores have been opened in Brick Lane and Covent Garden, each bringing Rokit's diverse and unique product range to a loyal band of regular customers, celebrities and tourists alike.
Behind the scenes, Rokit's team of vintage experts are all based under one roof in the UK's biggest vintage warehouse. Hundreds of one of a kind pieces are hand selected and sent daily to our four London stores and added to the website. Each and every garment is freshly laundered, pressed and carefully mended if needed. Unusable styles are transformed by the Rokit Recycled crew who create and customise pieces in the upstairs workshop into seasonal trend-focused designs alongside handcrafting collections from found fabrics."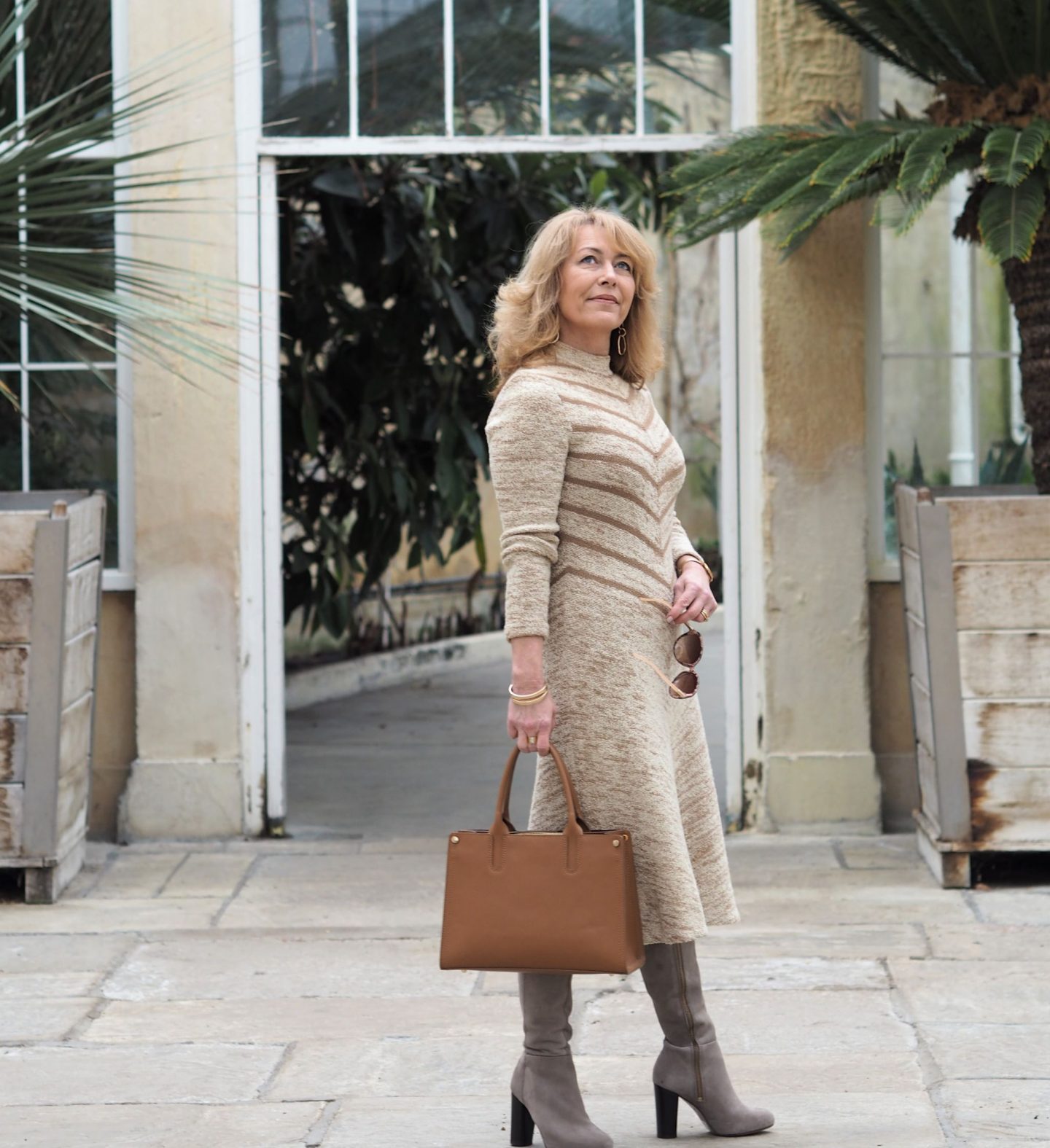 I'm super pleased with this Marni dress. It will come out for a few years to come. Thank you to Rokit. I'm leaving you with some other dresses that I nearly chose. Take a look at the site. It's well worth a look and very reasonably priced!
Vintage Marni dress Co/ Rokit
THANK YOU FOR STOPPING BY!
Come back for more. Click on the subscribe form below
YOU MAY HAVE A FRIEND THAT'S INTERESTED IN THIS? PLEASE USE THE SHARE BUTTONS
XO LAURIE
Subscribe for the latest updates!