For me, finding a budget item that I'm really happy with can please me more, than say something from a high-end high street store that I've purchased as a treat. Actually the latter happens a lot less and I'm no label snob at all.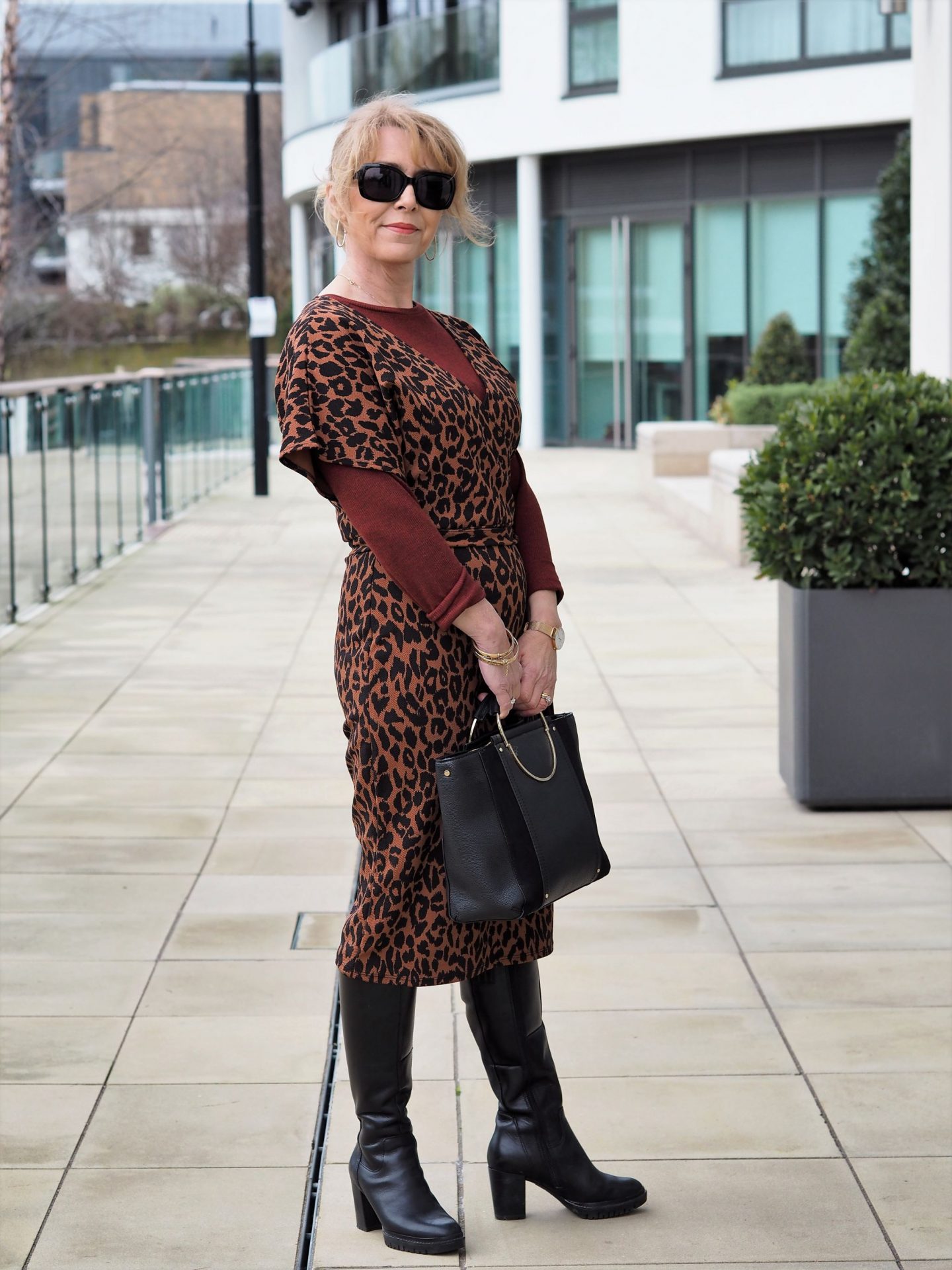 *Please be aware that there are affiliate links here. It doesn't cost you anything but I might earn a few pennies to keep this little blog going*
Sharing another outfit from Peacocks here. I Was so pleased with the last outfit that I chose. The wrap body that I wore late last year has been worn so many times with jeans and different trousers. Worth every penny, and still available in Black and White.
I would say Peacocks is far better quality than other budget brands that are out there. Primark seems to be getting dearer and dearer. Anyone else agree with that? And the quality of the clothing is getting poorer?
A dress for £12.60!!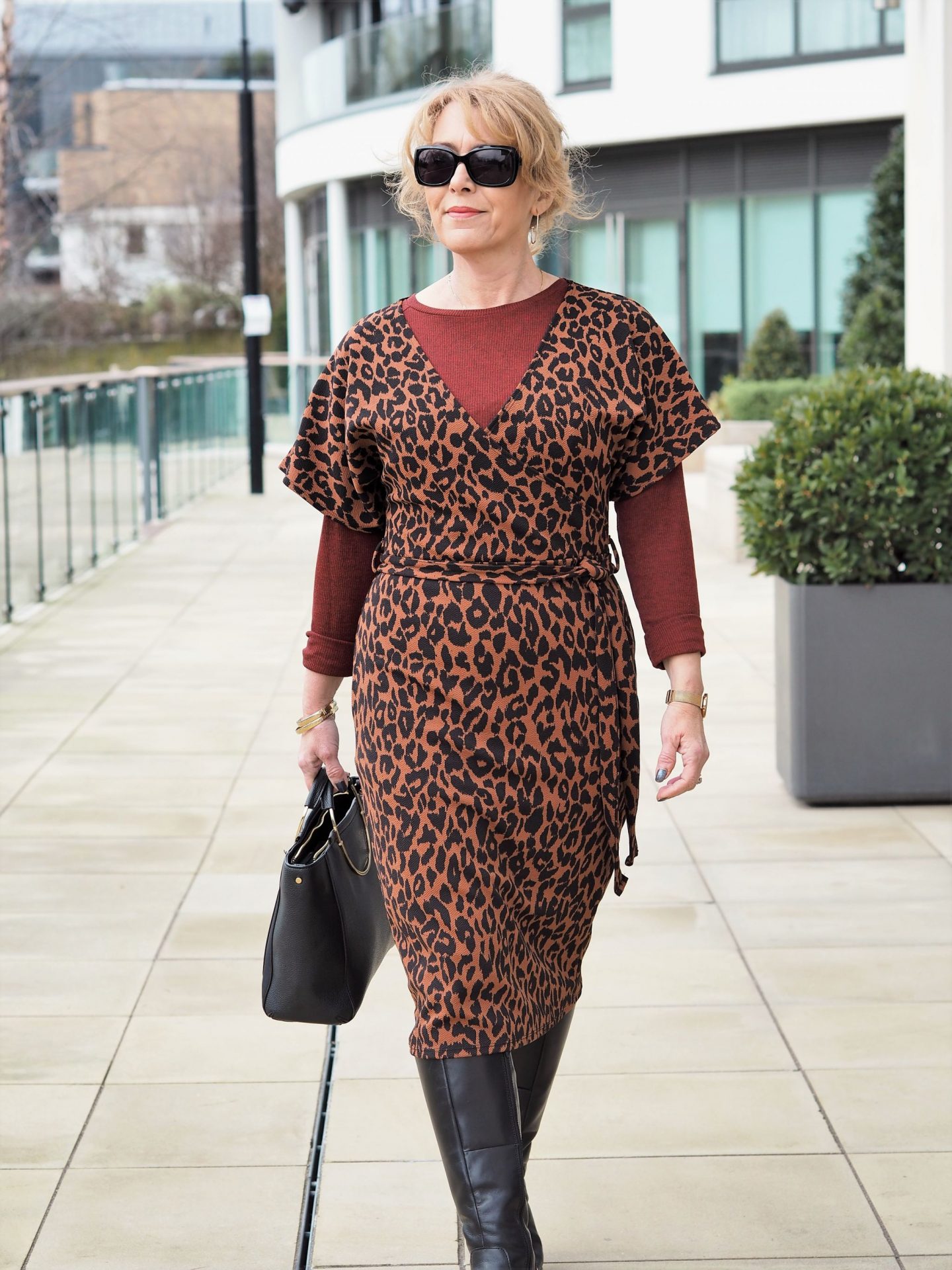 I chose the dress because A – I like the colour and B – because I like the cap sleeve effect. This outfit was gifted to me from Peacocks and when choosing online you do wonder about quality. I was pleasantly surprised again. It's a simple design in a non-crease fabric, so no ironing either!
I have since found the nearest Peacocks store to me so that I can keep an eye on more bargain finds. One thing I will say is that it sells out very quickly online but they do re-stock. I was asked so many times about the sock boots I featured that were from Peacocks. Identical to those in the more expensive high street stores at a fraction of the price. I kept checking and they were re-stocked a few times.
Dejavue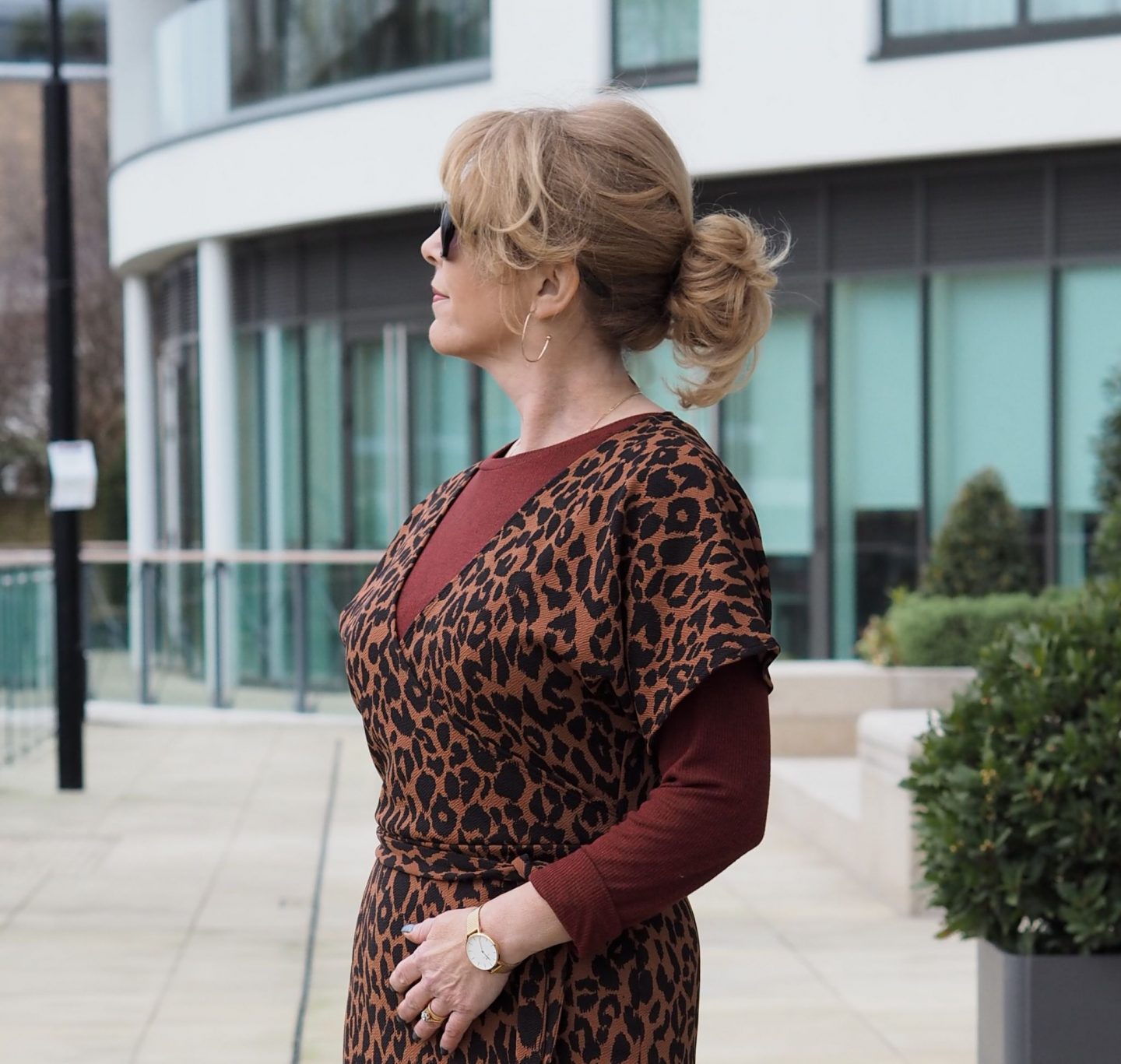 The last time I posted a Peacocks outfit I got a soaking! And this time the wind nearly blew me over! It's so windy I was lucky I had a hair tie in my bag! Definitely a messy updo!
The long sleeved ribbed top also from Peacocks is long in sleeve and body. It finishes just below my bum! Good to wear with leggings indoors though. It's also a good length in the arms. I've had to fold them but that's nothing unusual. I buy loads of this kind of top. This rust coloured one is a mere £6.00 so the dress and top total to just under £20.00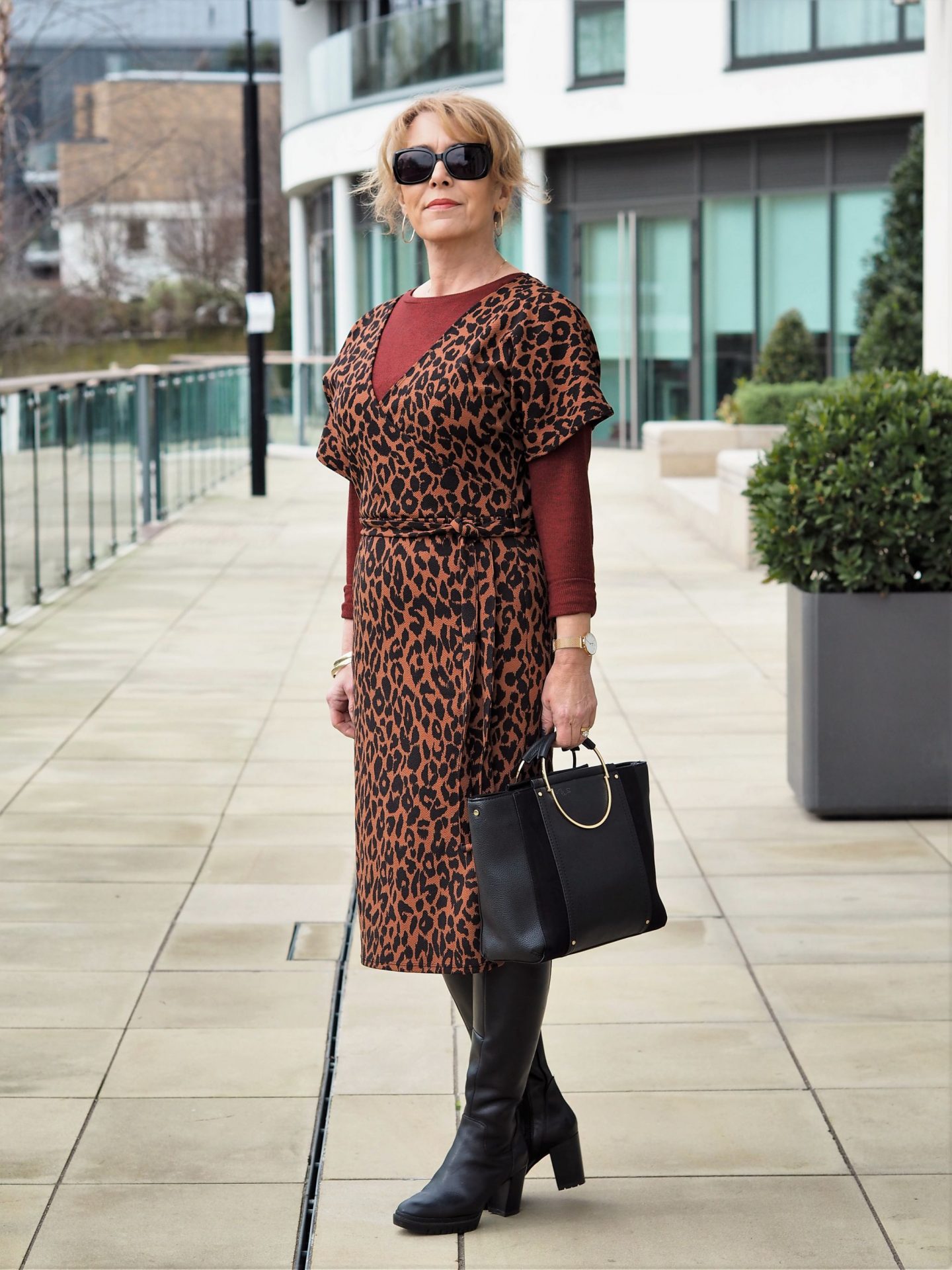 I'm interested in your views. Please let me know
I'm intrigued to know if any of you my dear readers have shopped in Peacocks? I'm also interested to know if you prefer budget clothing over the more expensive high street? Or both? If you're a regular reader here you will know that I feature a wide spectrum of price tag. I'm just wondering which you prefer to see?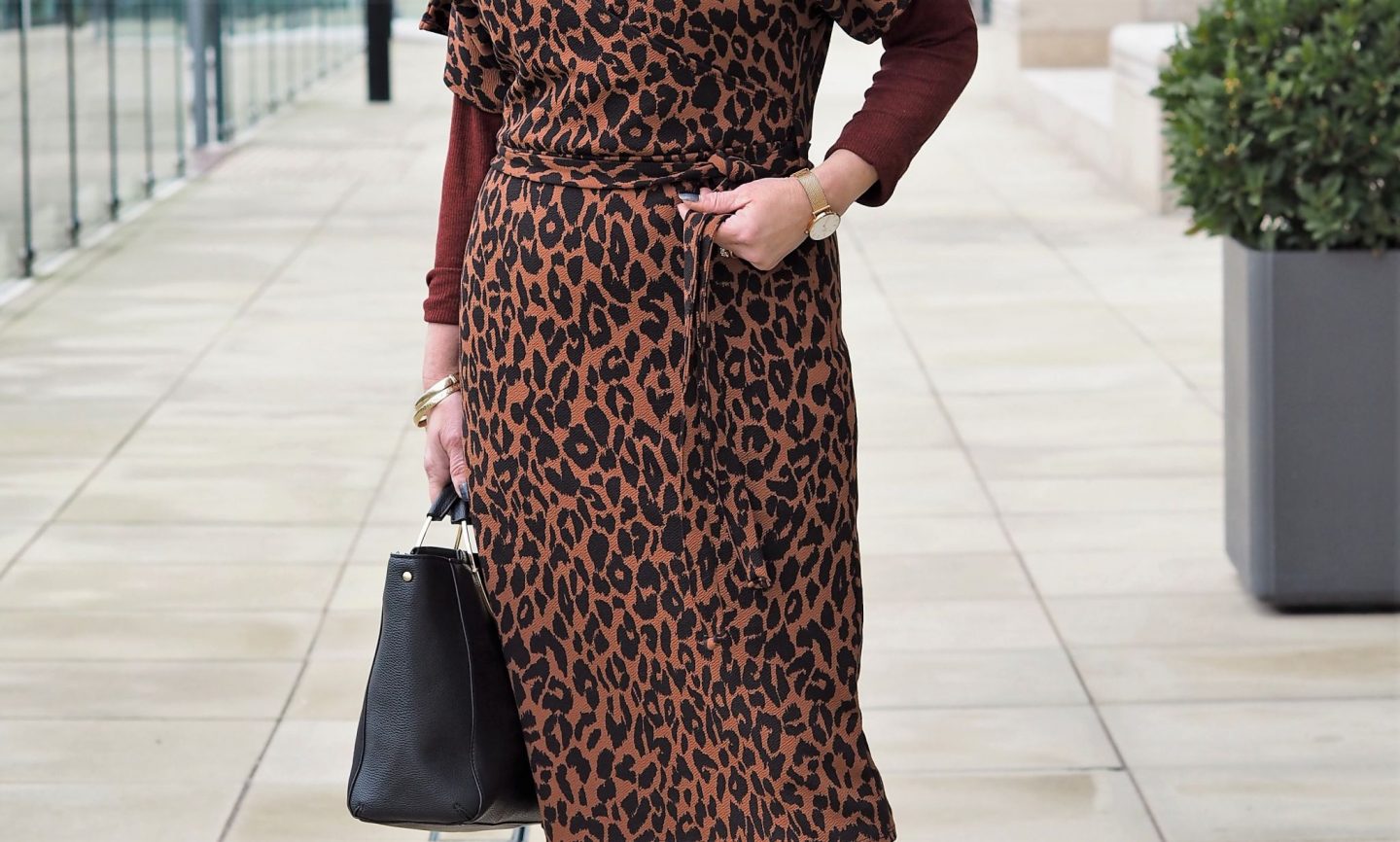 The dress comes with a self-tie belt. I did debate on adding a black leather belt but I didn't want to cut my small frame in half. The bag and boots are worn on a near-daily basis at the moment. Once I find something that works and is comfortable that's me done! I hope you're not getting bored with seeing the same old!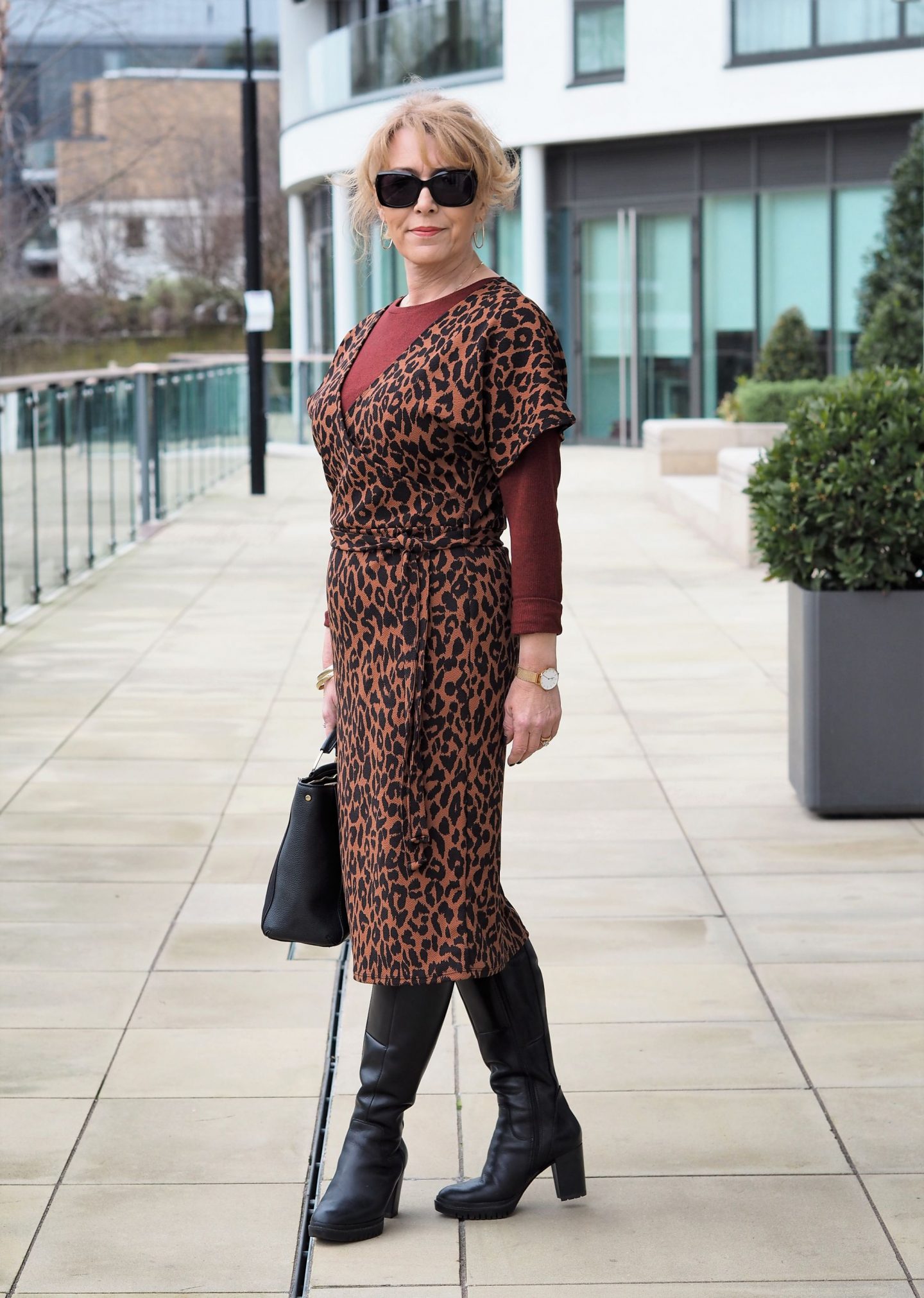 Sizing
I also meant to say that the Peacocks brand do not scrimp on sizing either. The dress and top are both a size ten which is regular for me, and they are both roomy. All in all, not a bad little outfit for under £20.00! I'm really impressed!
THANK YOU FOR STOPPING BY!
Come back for more. Click on the subscribe form below
YOU MAY HAVE A FRIEND THAT'S INTERESTED IN THIS? PLEASE USE THE SHARE BUTTONS
XO LAURIE
Subscribe for the latest updates!