I was kindly sent an invitation to visit a small conference called Hidden Hearing. It was about wellbeing and raising awareness regarding getting our hearing checked. When the email arrived inviting me, my first thought was, hearing? Nothing wrong with mine! My ears work perfectly fine thank you!
I was however excited to meet Dr. Hilary Jones the famous Good Morning Britain tv presenter. I was going to have the opportunity to fire some questions at Dr. Hilary and I wanted to add to my questions about my allergies. I'm always praying there could be a breakthrough on the horizon. So it wasn't just hearing or my ears I wanted to talk to him about.
*This is a sponsored post for Hidden Hearing*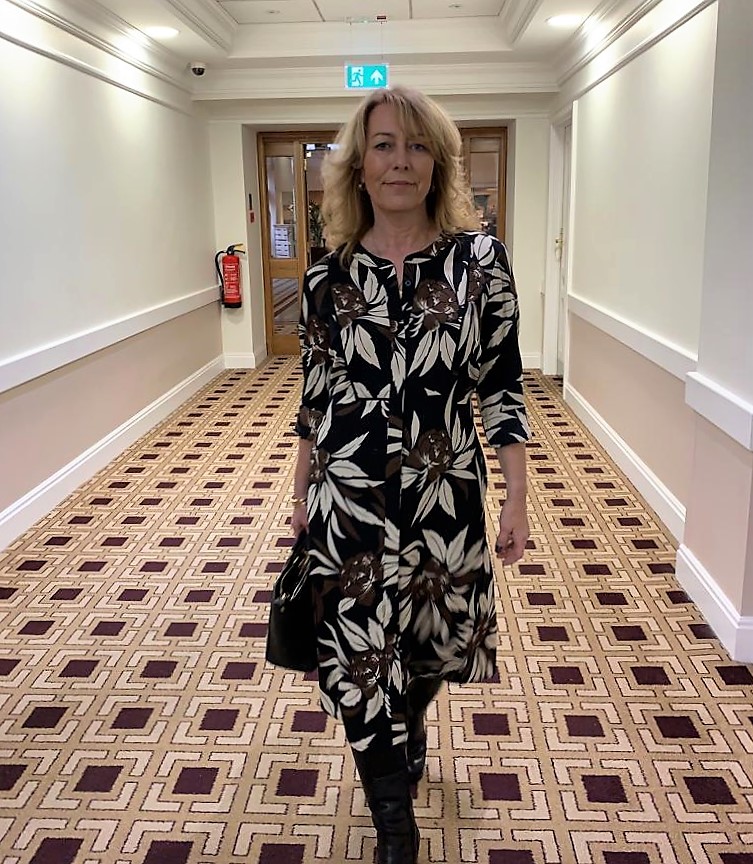 The conference was being held at a Hilton Hotel in Maidstone Kent. A fairly long drive, I wore something comfortable and non-creasing. An old faithful dress from Marks and Spencer.
11 million people across the Uk are now affected by hearing loss. With Hidden Hearing, you can get your ears checked for free
After listening to Dr. Hilary explained why it's so important to get our hearing checked and how hearing loss can affect us, I sat there for a bit and gave the idea of a hearing test great thought. I go for all the relevant tests. Eye test, Health check up's smear tests and because of my allergies ( they are constantly growing) I have checks at the hospital for that too.
I have never, ever thought about getting my ears checked! Why not?! When you really think about how losing your hearing could affect you it's actually quite outrageous to think I have really taken my hearing for granted.
8 in 10 people do nothing about a hearing loss
With a mild hearing loss, you are 2 times more likely to develop Dementia
If you have Diabetes You are twice as likely to develop hearing loss
People with hearing loss are 4 times more likely to develop depression
Everyone over the age of 55 should have a hearing test
Tests are free at Hidden Hearing locations in the Uk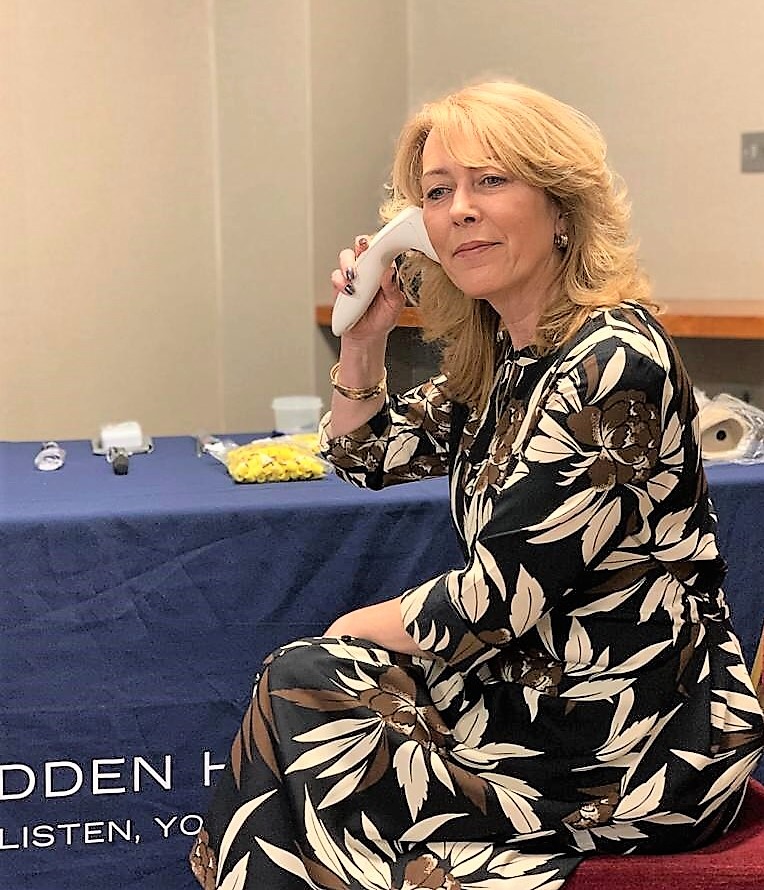 My hearing test was quick and painless. I passed with flying colours but as I explained to the audiologist my ears are always itching and I wondered if I was just sensitive to something.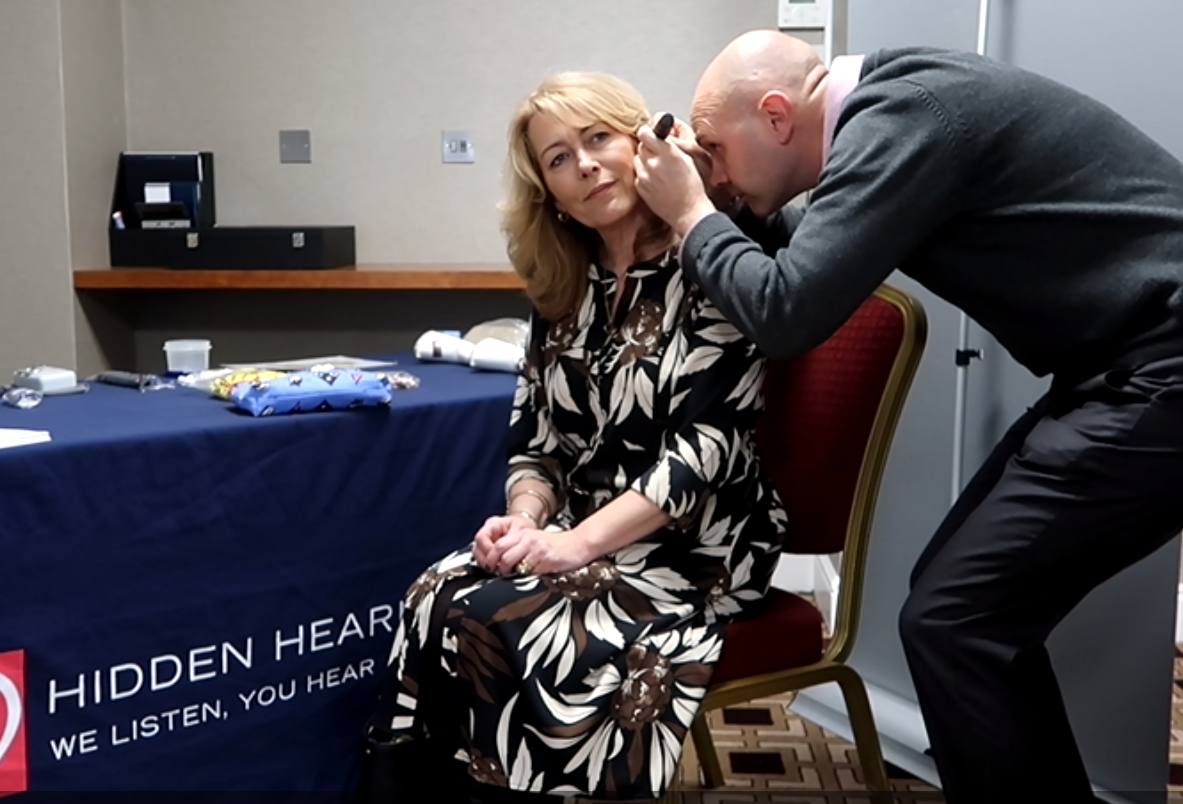 The audiologist took a good look at my ears and he tells me that my ears are very waxy and I need to get that seen too. Apparently, it makes your ears itch if they are waxy. I have made an appointment with the doctor.
A bonus M.O.T A wellness check on the day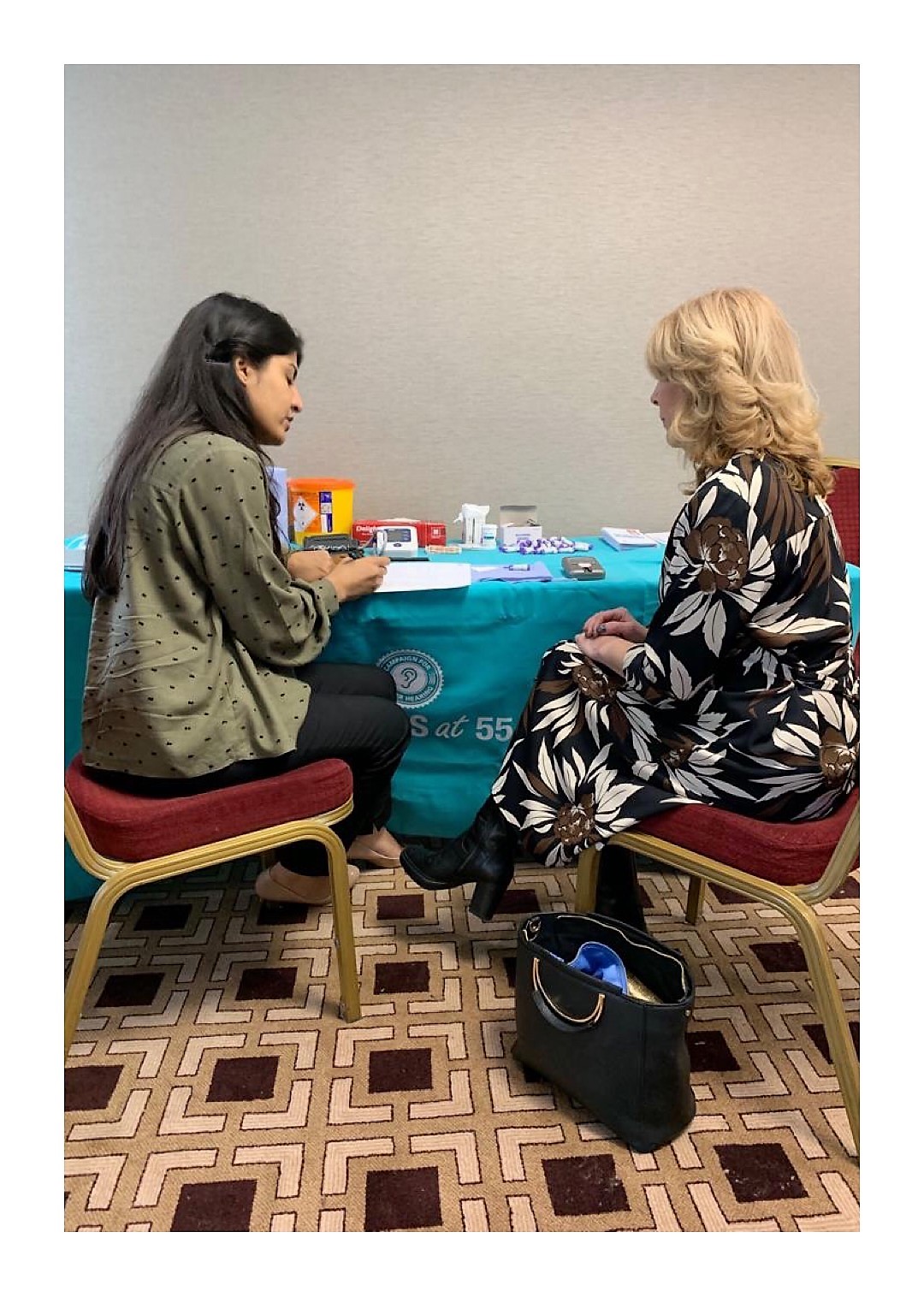 After the hearing test I was offered to see a nurse for a wellness check. I was due to see my local nurse, so I thought I would go ahead for the check.
They had a cool machine that checked your cholesterol there and then. Why haven't our doctors got these? Does yours? I had my height, weight, blood pressure, and sugar levels checked.
The outcome, the results, and a big disappointment!
All is well with my health. I passed with flying colours again and I was really pleased. The only downfall and to me, it's a huge one. I have lost another half inch off my height!
I used to be just under 5'3 years ago. On my last health check I was 5'2. I'm now just over 5'1 Yes I'm shrinking! This worries me. My sugar levels are good, although I do have regular slumps in my sugar levels. I explained this to the nurse and she has advised a more in-depth blood test for this. It's most probably due to the lack of sugar that I don't have due to my allergies.
My BMI is 21.6 which is just bobbing above being underweight. I blame this on my boring diet and not enough sugar intake. I actually eat quite a lot of fat and was surprised that my cholesterol level is good. The machine actually measured the good and the bad. I was really impressed with that.
My blood pressure was good as was my heart rate. So, all in all, I got a clean bill of health. I was still upset about losing that tiny bit of height that makes all the difference to little me though!
Meeting Dr. Hilary Jones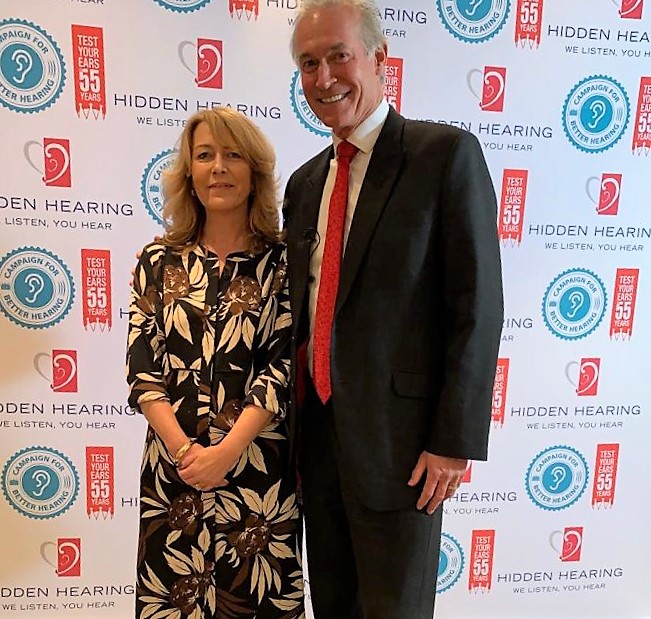 It was good to listen to Dr. Hillary. The chat he gave about hearing loss, especially as we hit our more mature years really hit home. I won't be taking my hearing for granted anymore and will get checked once a year from now on. I will leave the phone number for you and the website below. It's free and doesn't take long to do, so go get checked.
As for the personal chat that I had with Dr. Hilary? He explained that there is no new cure that he knows of in the pipeline for allergy sufferers. Boo! He couldn't give me any new advise other than what I already know.
Campaign for hidden Hearing – here
Hidden Hearing contact – 0800 037 7979
Hidden Hearing Test – Here
THANK YOU FOR STOPPING BY!
Come back for more. Click on the subscribe form below
YOU MAY HAVE A FRIEND THAT'S INTERESTED IN THIS? PLEASE USE THE SHARE BUTTONS
XO LAURIE
Subscribe for the latest updates!