I've been looking forward to sharing these new items from Trinny London with you. I've trialled them for a couple of weeks to get the feel of how well they work and how long the makeup lasts before needing any top-ups.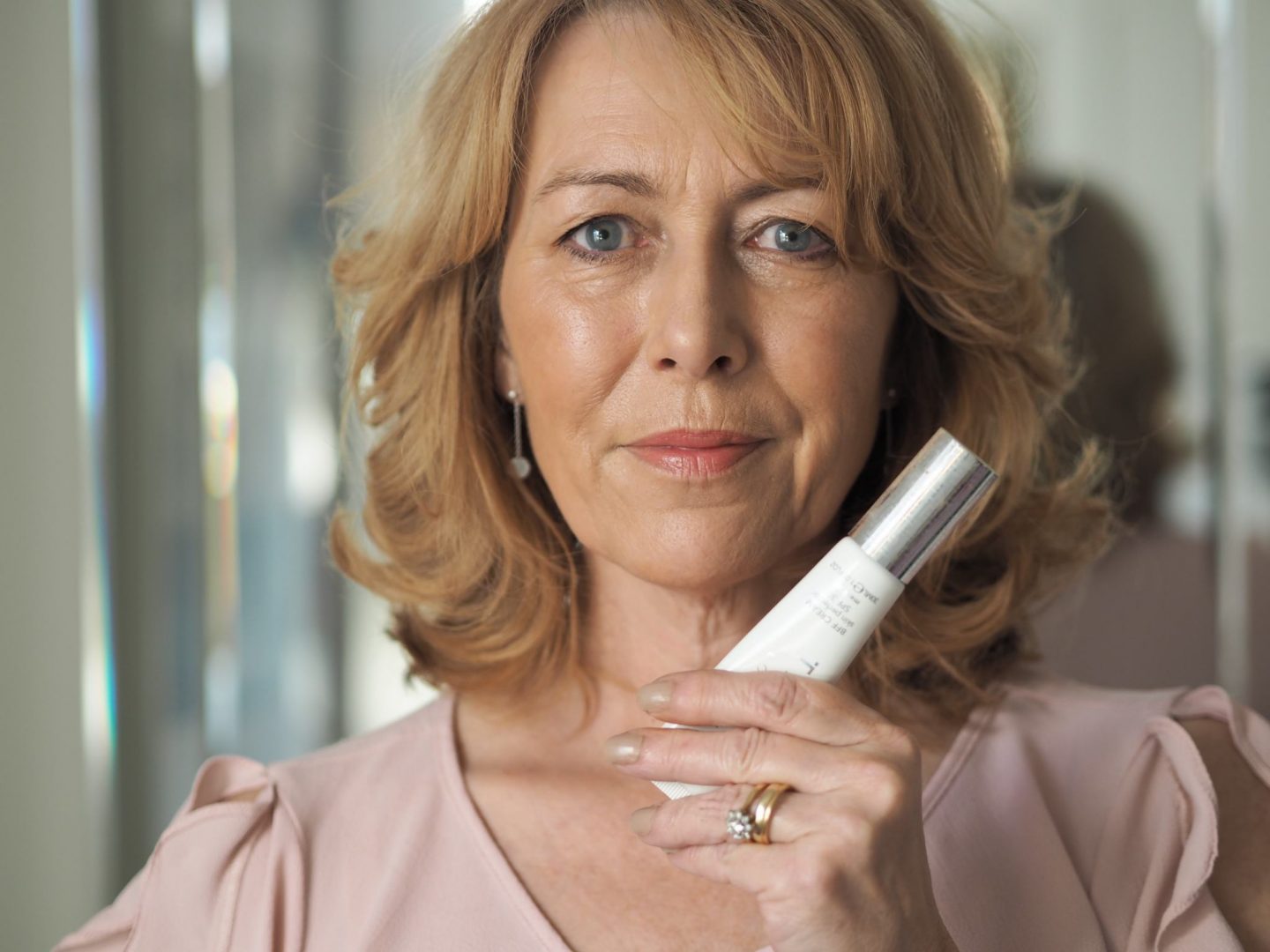 Feeling the love for the Trinny London BFF, one of the first items that I reviewed (you can catch my "Dinner with Trinny" post here) was a real slow burner. after trying it used with any of my regular foundations, I will never be without this miraculous cream now.
I'm going to run you through the new items that I've trialled and a complete makeup look that takes no time at all. There will also be a video added to this post if you wish to watch how it's all applied.
Trinny BFF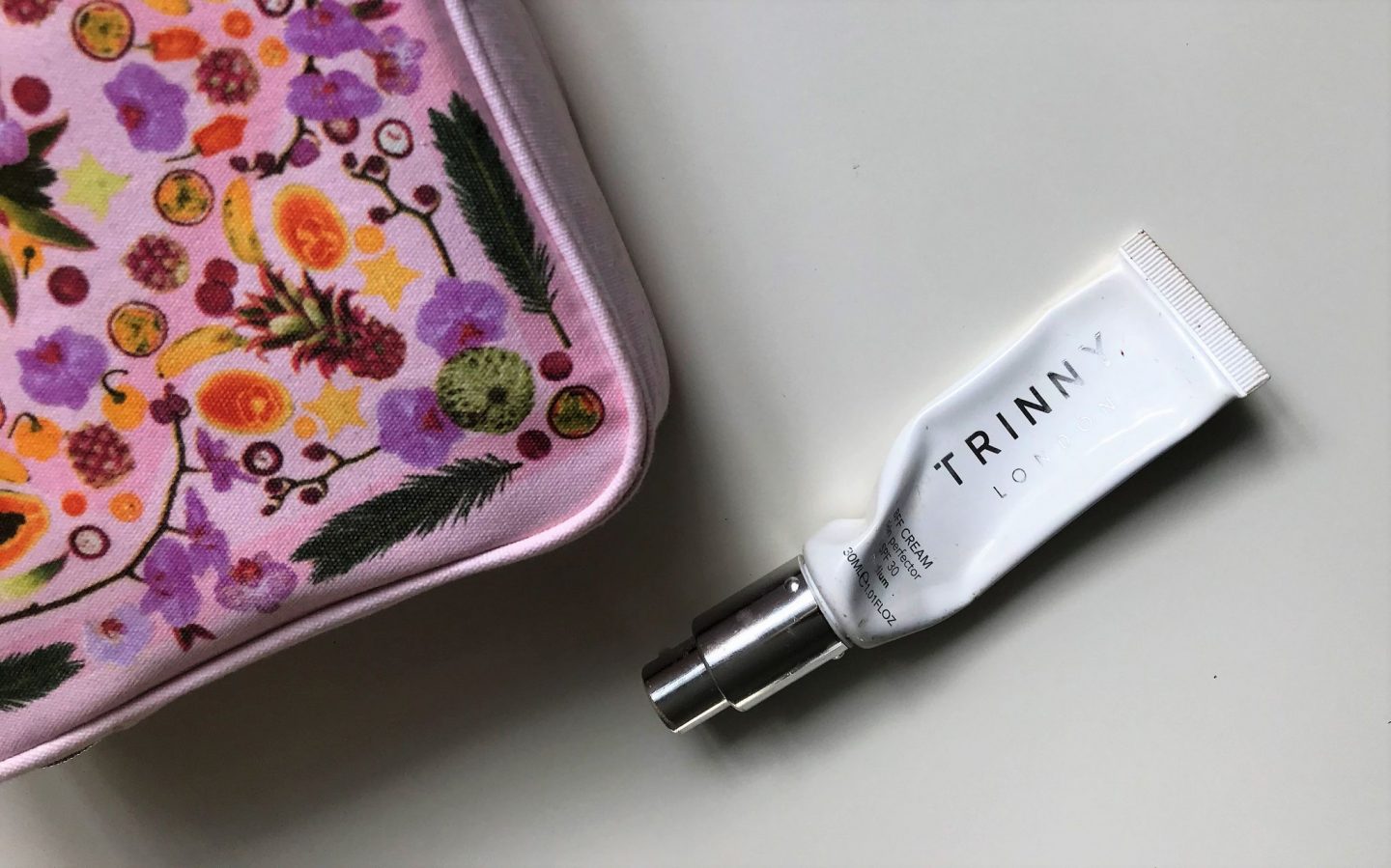 Here's my nearly empty tube. I will be cutting the end off to get every last drop too! The first few times I used BFF I loved the feel, the glow that it gives to your skin and the fact that it contains a good 30 SPF. Most important to stop that skin ageing from the harmful UV rays we live with not just in the summertime but every month of the year.
The only problem I did have with the BFF was that the coverage was very light. I like good coverage to hide the blemishes I've picked up as I have grown older. If you like a light coverage CC cream then you will love this.
I found that mixing the BFF with any of my regular high coverage foundations, half and half worked perfectly. In fact after trying using it this way I was totally blown away by the results that it gives.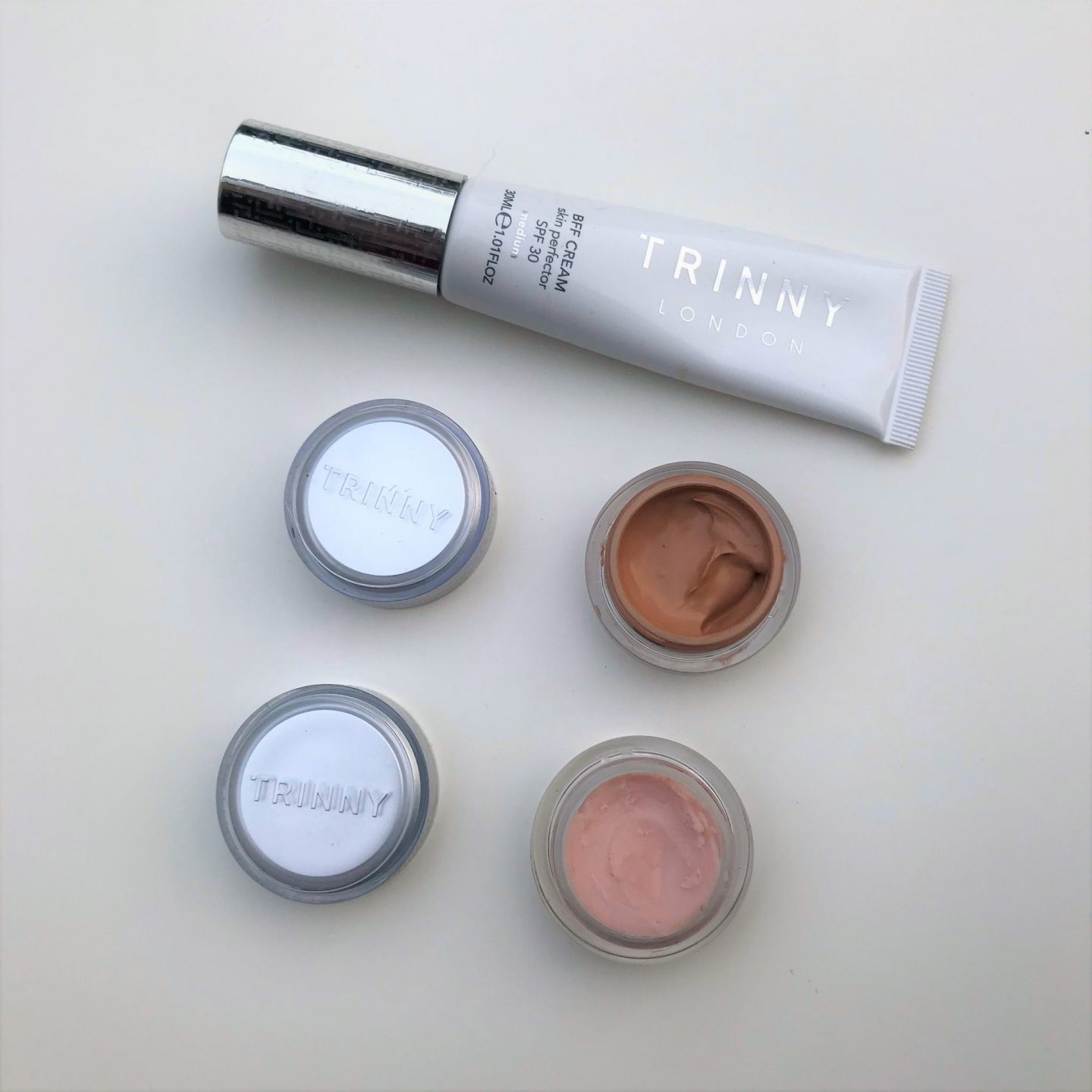 Above is the new Miricle Blur and BFF Eye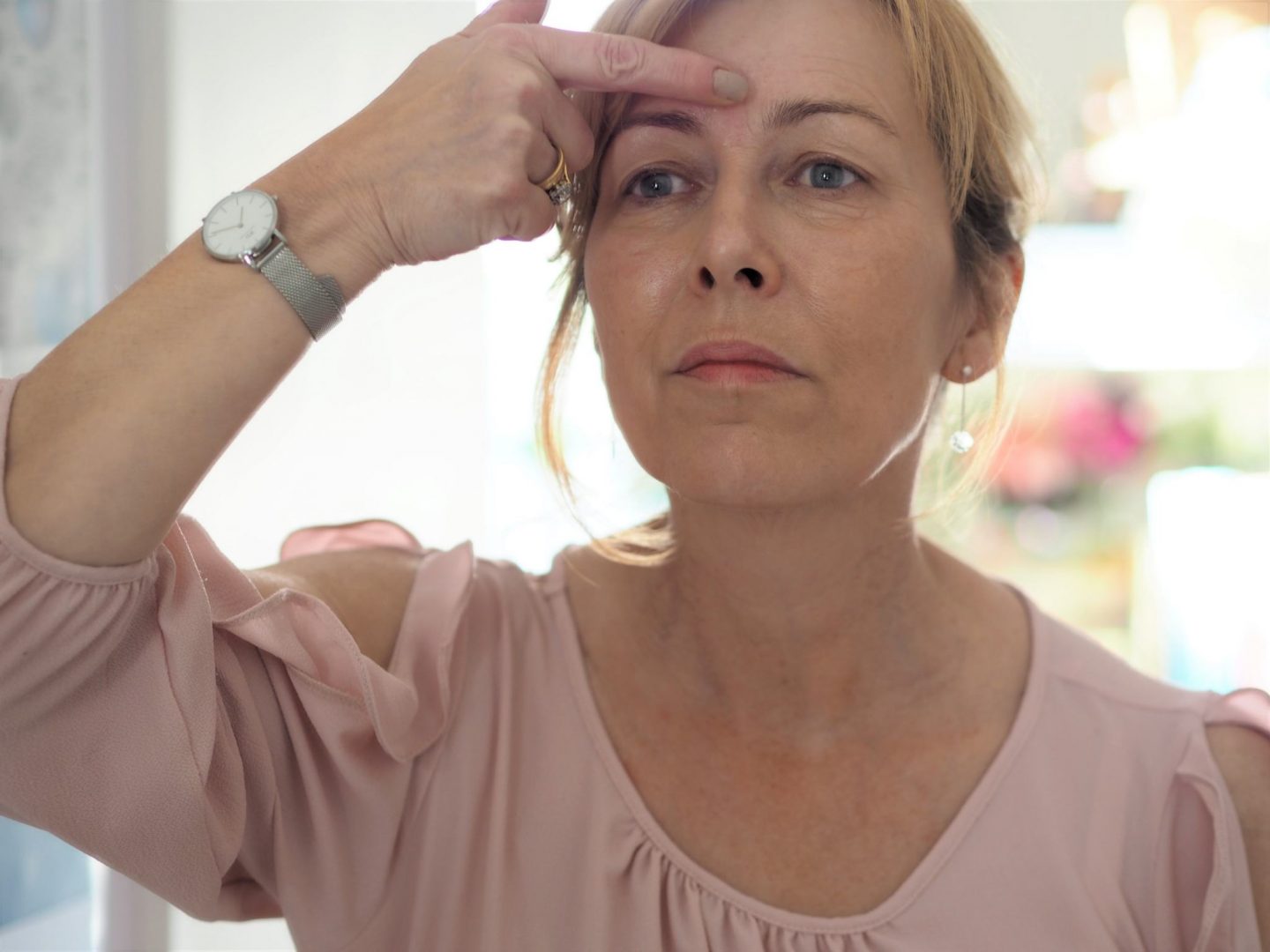 Before applying my foundation I'm using the new Miricle Blur. That dent in between my eyes that really bugs me is made so much less noticeable after applying this. It's great for lip and eye lines, A bit like Polyfiller!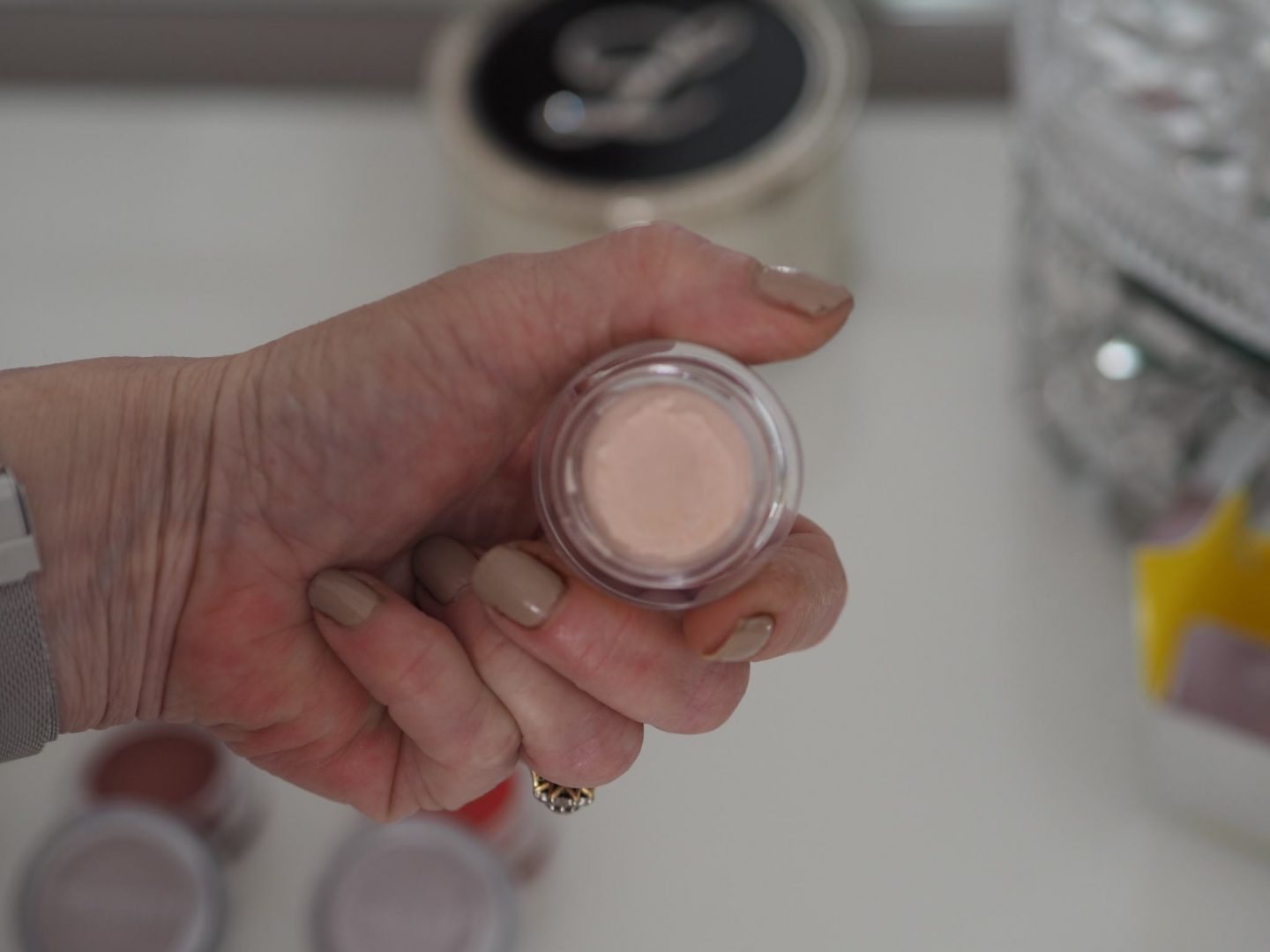 This little miracle pot sells out constantly online and I'm not surprised. It's really good. I guess I'm going to be addicted to this as much as the BFF I've just started using it on the large pores on my nose and it's great for making them less noticeable too.
How I apply my BFF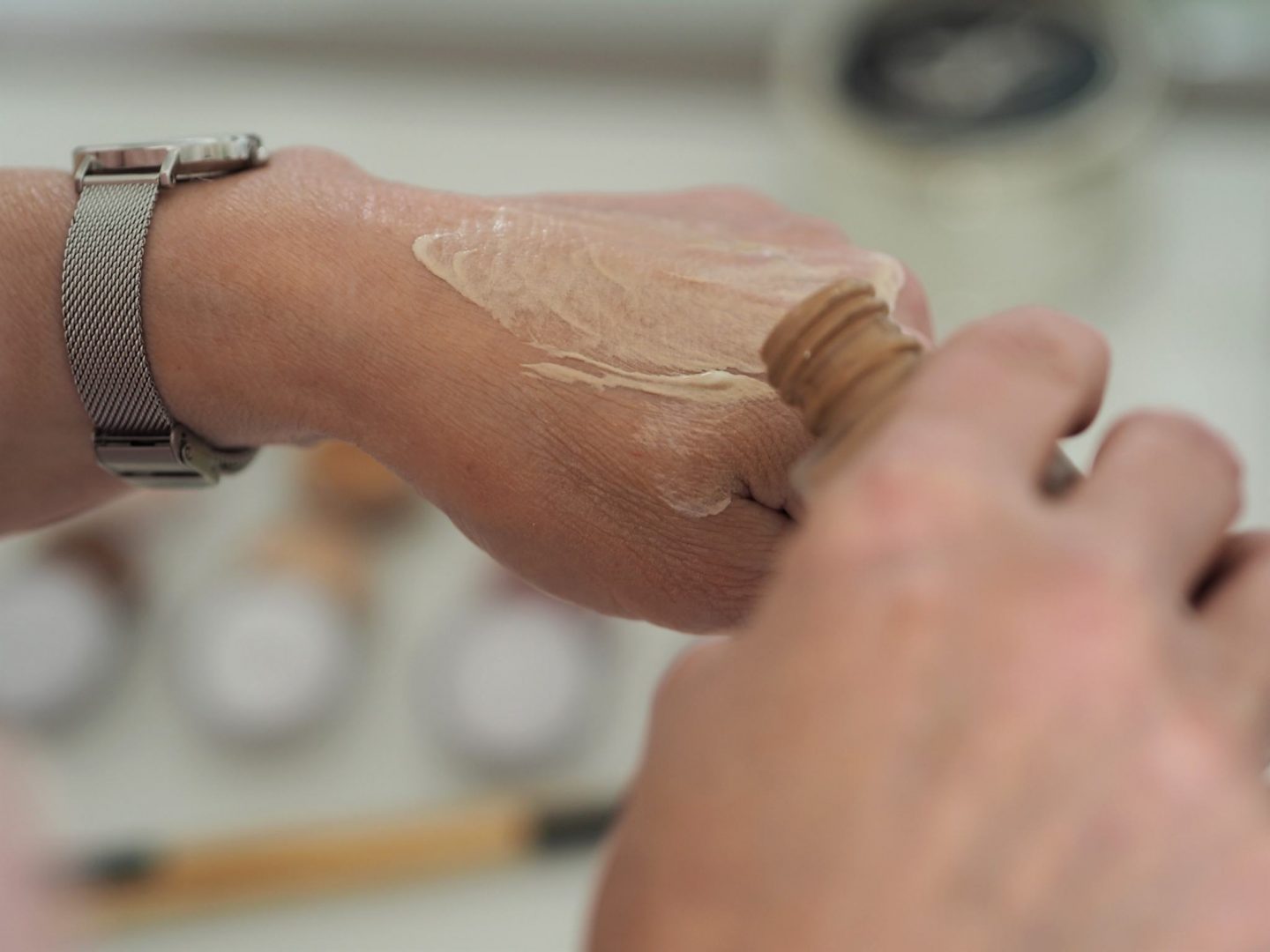 I use 2 pumps of the BFF and around the same amount of foundation. I've used more than normal here so that you can see how creamy it is. When the BFF is pumped out it's white in colour but once you start to circle it with your finger it changes colour. I mix the foundation and the BFF together, scoop it off my hand and apply.
I've used many foundations with the BFF and the results are always good. It just gives off a really lovely dewy glow. Perfect. I think the light particles help reduce the look of all the fine lines that my foundation on its own only seems to accentuate nowadays. I need good coverage but not a dry (which I find full coverage foundations are) sunk into all the cracks look.
Trying the new BFF Eye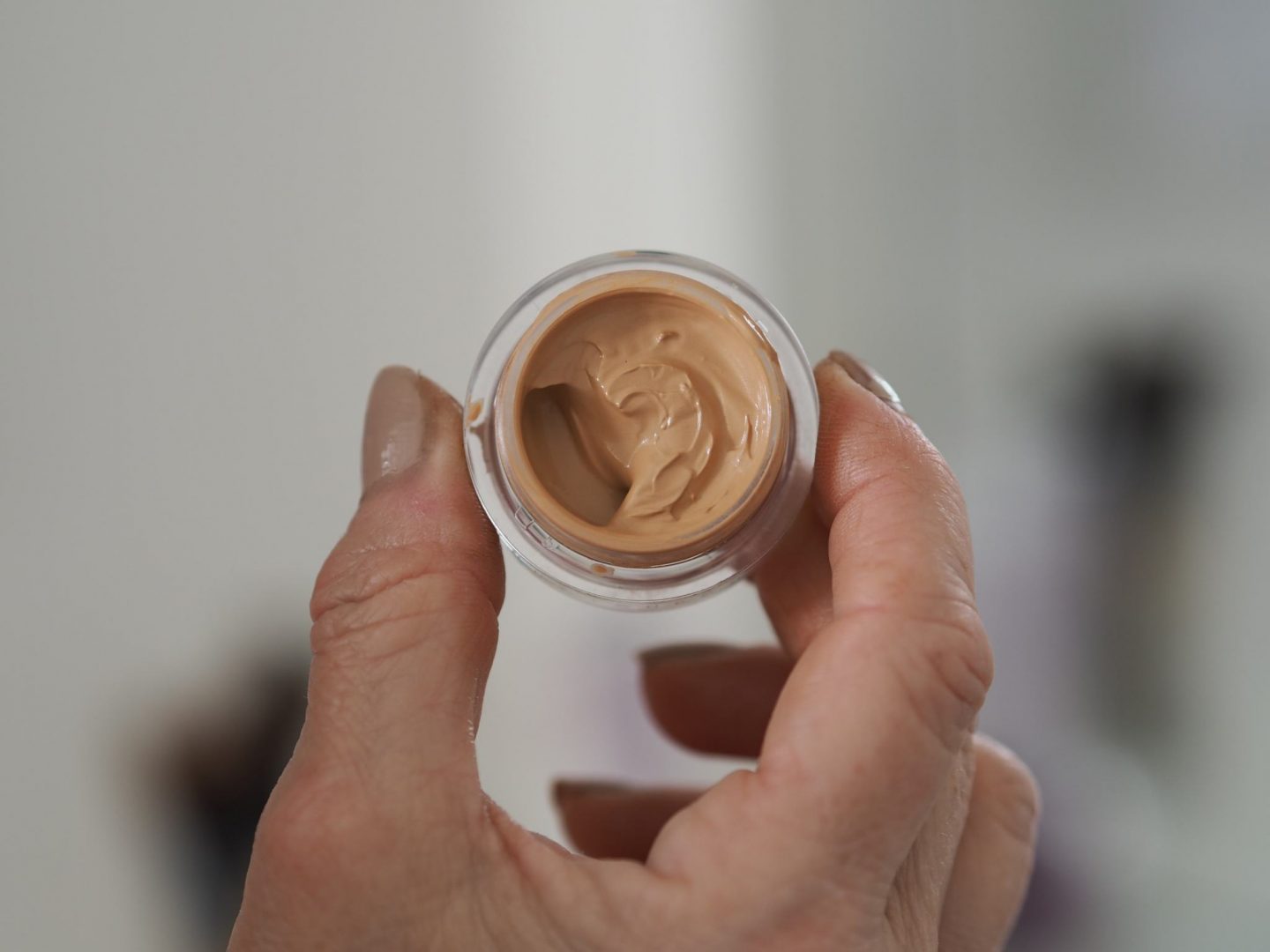 I was dubious about the colour when I opened this BFF Eye cream. It looked way too dark for something that was to cover any dark eye area. I find my eyelids are very dark now as are the inner corners of my eye. Under my eyes is not too bad.
After applying it looked great. If you visit the Trinny London website you can add all your colours, eye, hair and skin tone and the colours are tailor matched to what will suit you best. So when I saw how dark this pot was I didn't think it would work but it does. Quite clever.
The BFF Eye contains Hyaluronic acid and Vitamin C. So this little concealer is working while it's on your eyes too.
Adding colour with multifunction makeup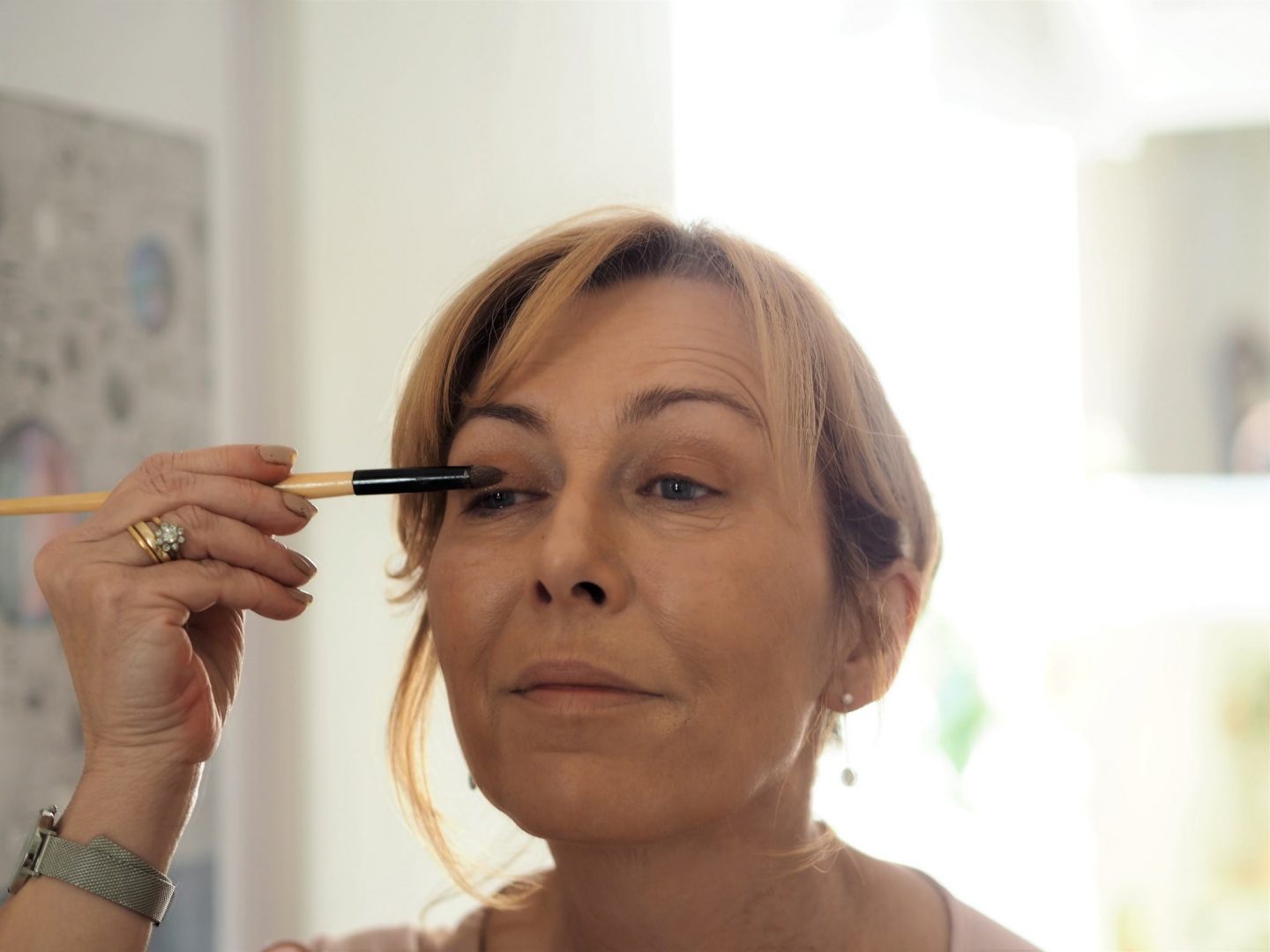 I'm using two pots of colour on my eyes. One's a bronzer that I use for well, bronzing! but I like it on the eyes too. I've been using bronzer as eyeshade for a while now after watching one of the Trinny London tutorials. They are very interesting to watch and full of great tips on using your stack of pots.
So I brush my bronzer, lid to the eye socket. I prefer to use a brush for more definition but you can apply with your fingertips too.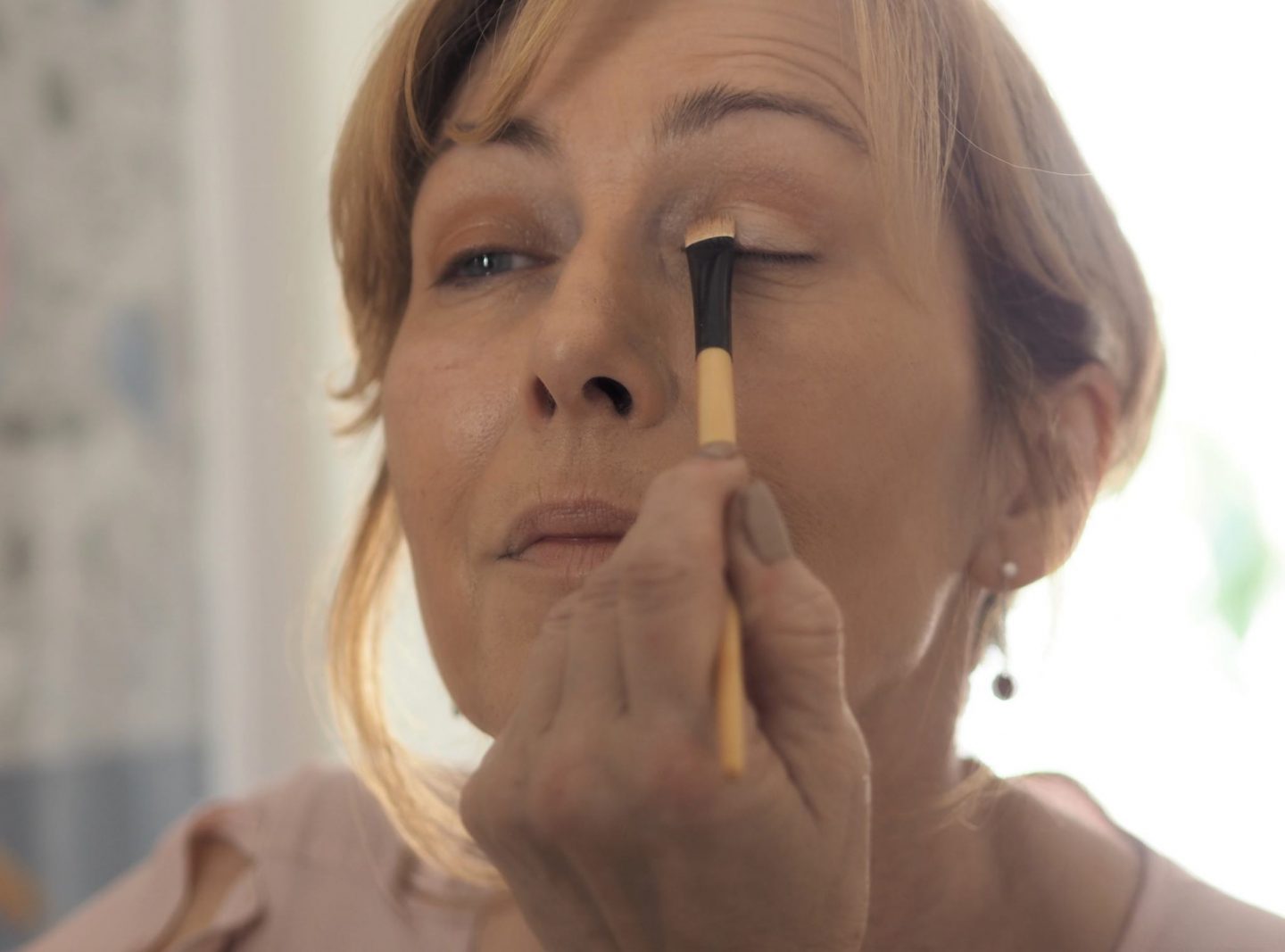 I then apply Starlight to my lids with a flat eyeshadow brush. This is also used for any highlighting above cheekbones or just below the eyebrow but I always use lighter shades on my lids to make them pop out a bit.
A little eyeliner and mascara and that's my eyes done. I've worn my eyes like this for some time now and I did wonder if because they are cream form if they would just crease to the socket of my eye and disappear but they last the day.
Trying the new Fresh Flush Lip2Cheek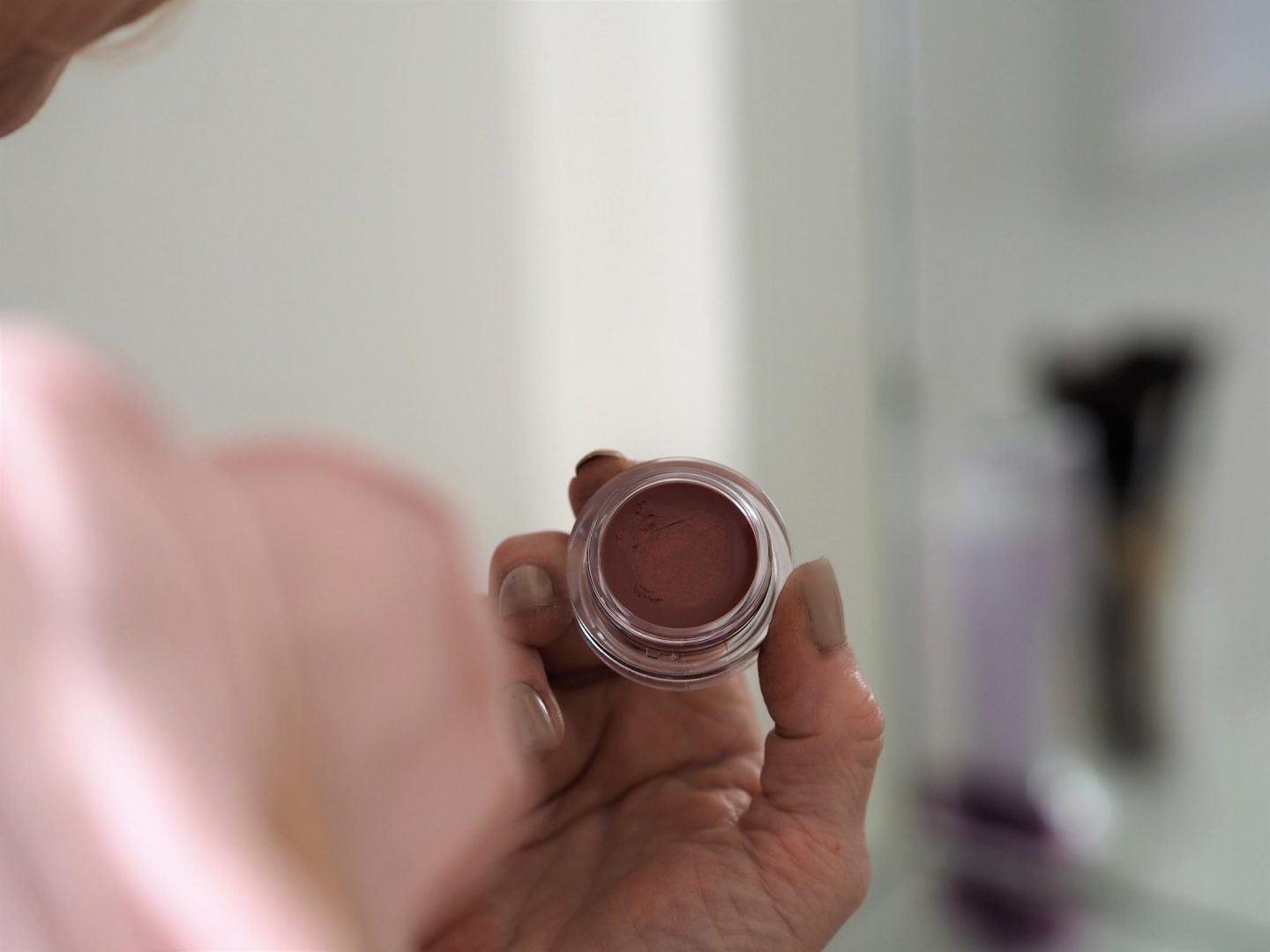 I enjoy using the Lip2Cheek shades. This new one called Katja is like a Pinky Nude shade.
You can just give your lips a brush over with your fingertips for a colour wash or like me, I apply a liner first and then paint in with a brush. The colour is a go with anything shade Pinky/Nude. A good everyday lip colour with a little shimmer effect.
Finishing off with the bronzer for a little contour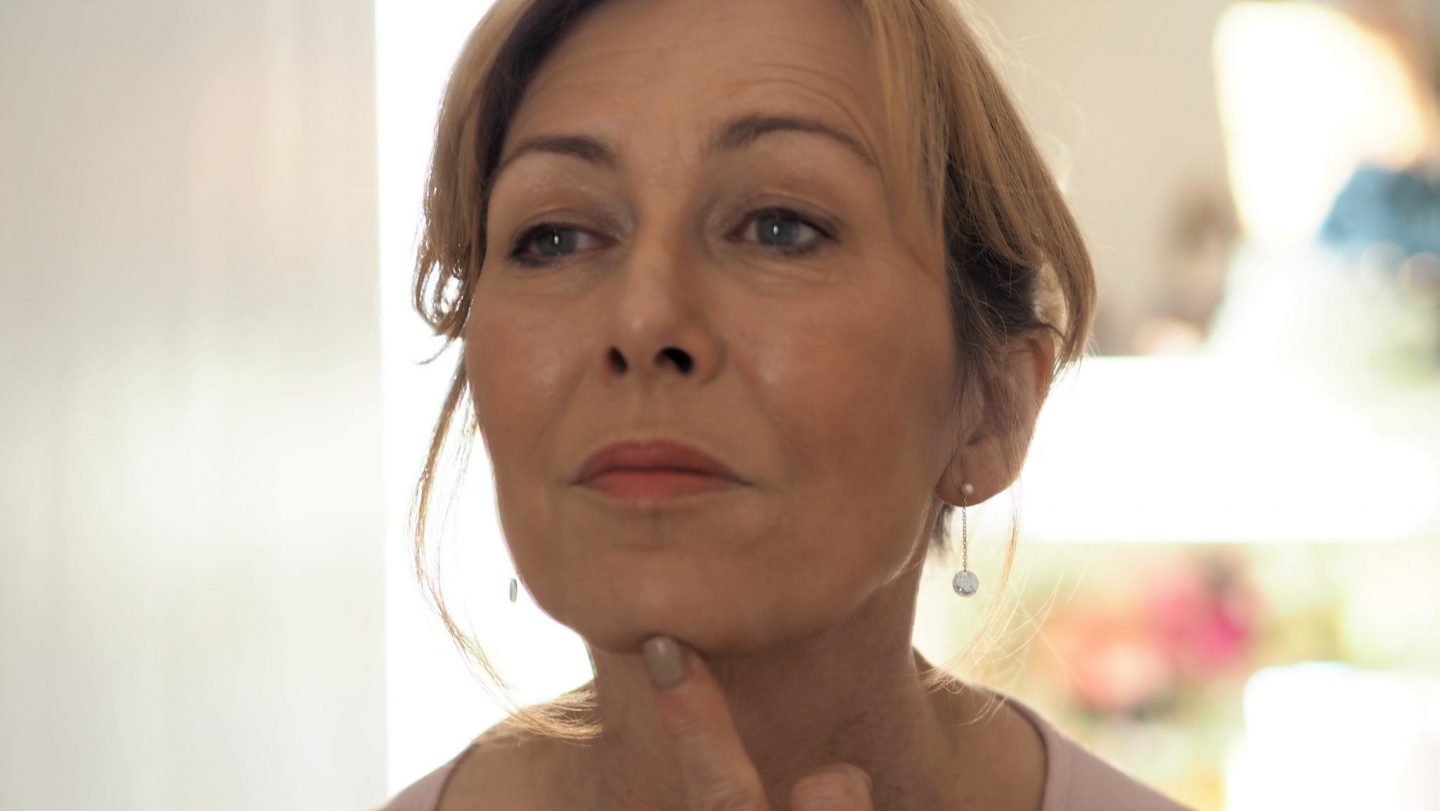 I finish the look with the bronzer along the cheekbone and a little just under the chin. A little tip from a makeup artist that I picked up. This helps the jowls look less noticeable and it works! A little of the Katja Lip2Cheek on the apple of my cheeks and it's all finished.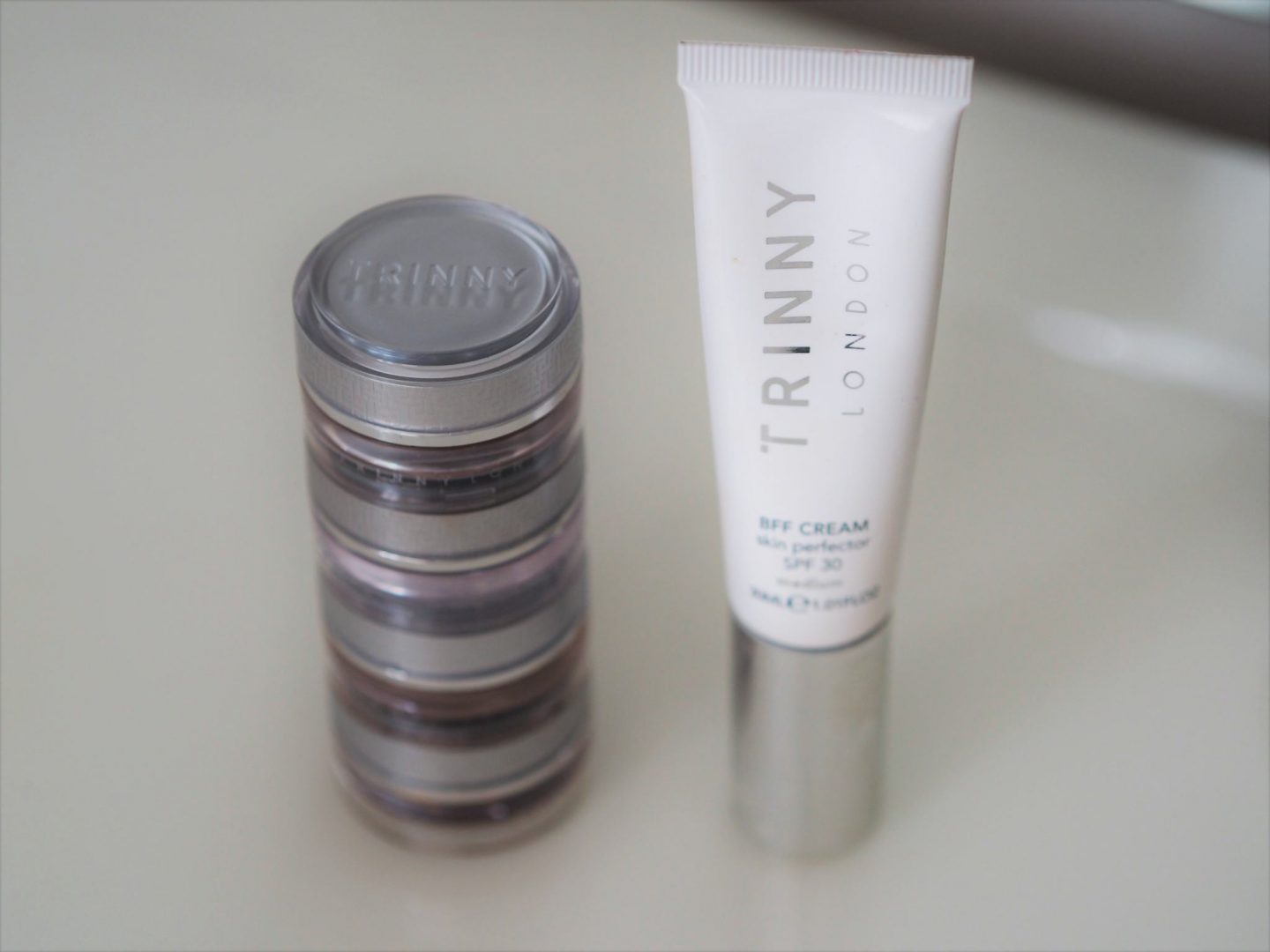 All these pots stack together so you have everything you need is kept together in your handbag. No more rummaging around for that one item! There's even a little empty pot to add your BFF Face cream to pump into.
I found after a few hours that the Miricle blur needed to be applied again and a little touch up on the creases and lips but other than that I love it.
---
Please be aware that there are affiliate links within the post at no cost to you
The video will be added here tomorrow (Sunday) So I hope you will return for a deeper chat about these products. Or you can subscribe for all my vlogs if you wish by hitting the button below!
As Promised!
Thank you for stopping by!
You May have a friend that's interested in this? Please use the share buttons
Xo Laurie
Subscribe for the latest updates!