Ad – Paid collaboration
That turning point. The one where the weather finally brightens up and I hope, fingers crossed, for the rest of the spring-summer months. This is the turning point where I swap my winter wardrobe for my summer items. The dress becomes a key staple item in my wardrobe, a one piece easy to wear item, I love them in all styles, lengths and trends.
I also invest in a couple of dresses each Summer. You know, a style that's not going to date. And my first choice of dress this year has to be the classic shirt dress.
Buy a dress that will work hard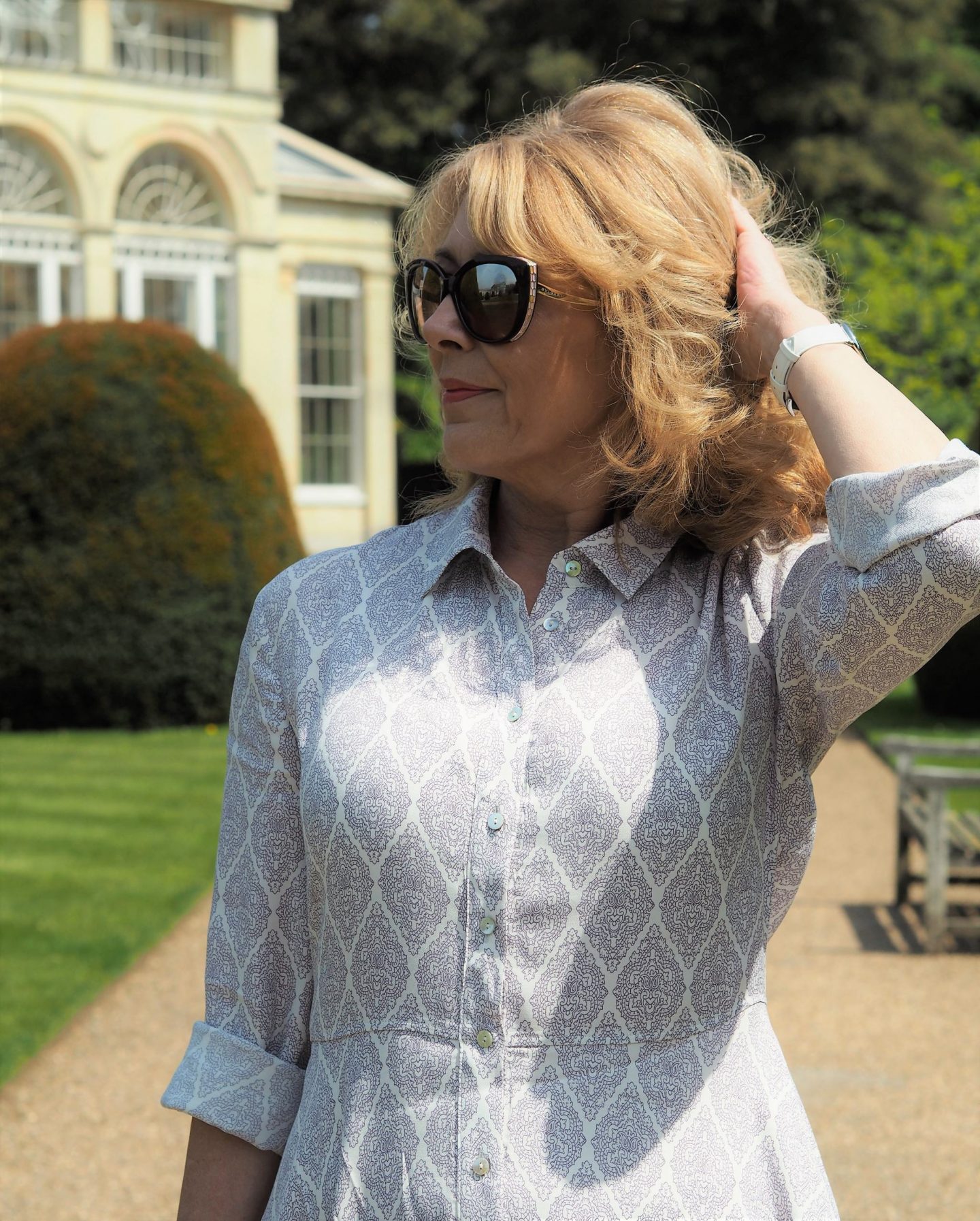 I had a visit to Lakeside shopping centre with the daughter on a visit to Essex. I say a visit, I feel like I'm leading two lives at the moment dividing my time between there and London!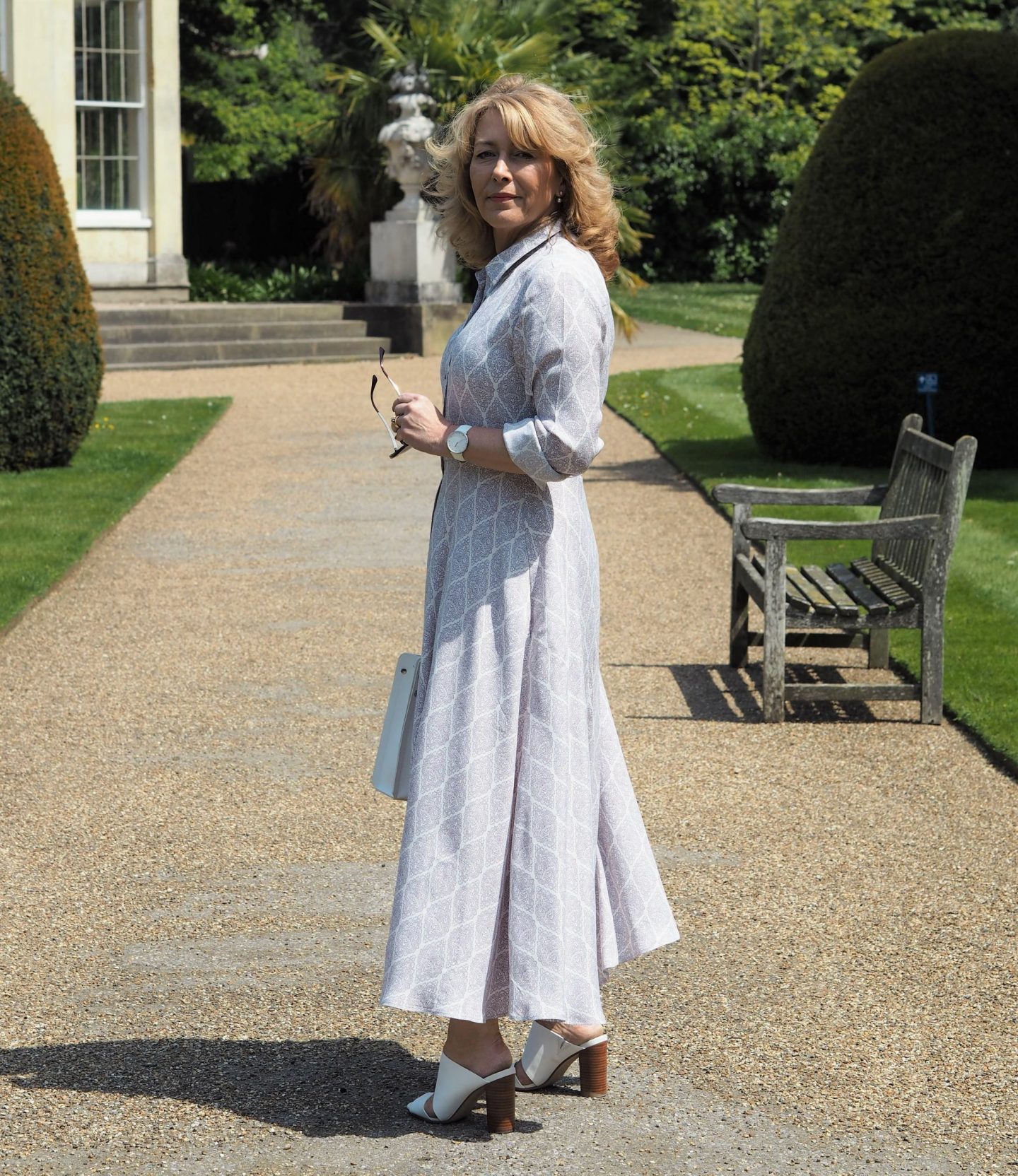 I picked up an armful of dresses in Marks And Spencer. I was very drawn to the Linen collection that they have in store at the moment and I think I chose five different Linen dresses to try on but as I made my way to the changing room, this shirt dress caught my eye.
I tried this dress on last but knew straight away it was the one I wanted!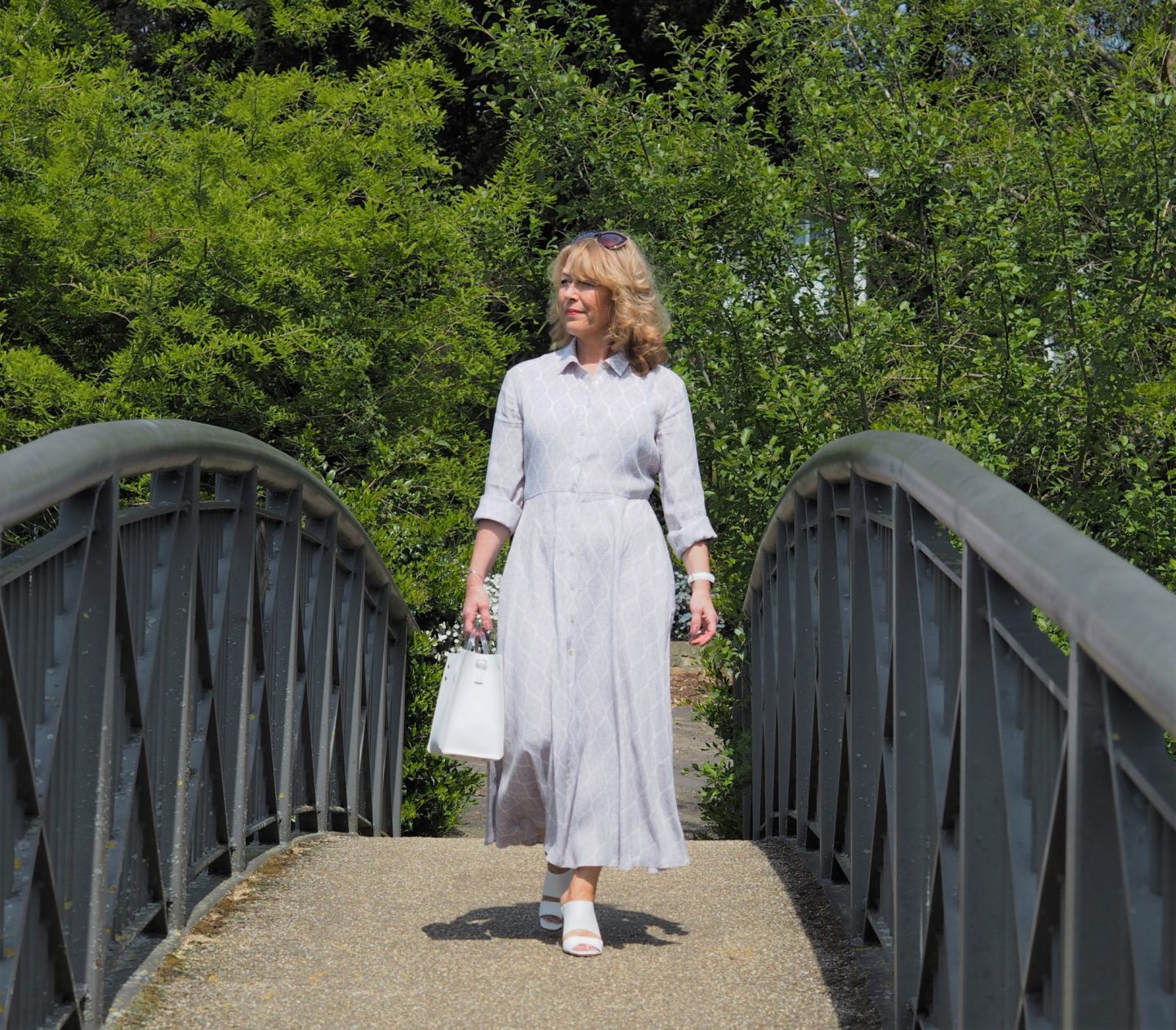 I popped out of the changing room, each dress I tried on to show Sara how they looked. I had chosen my favourite out of the Linen dresses and I kept this shirt dress till last. As soon as it was on my body I knew that this was the dress I wanted. I walked out of the changing room and Sara loved it too.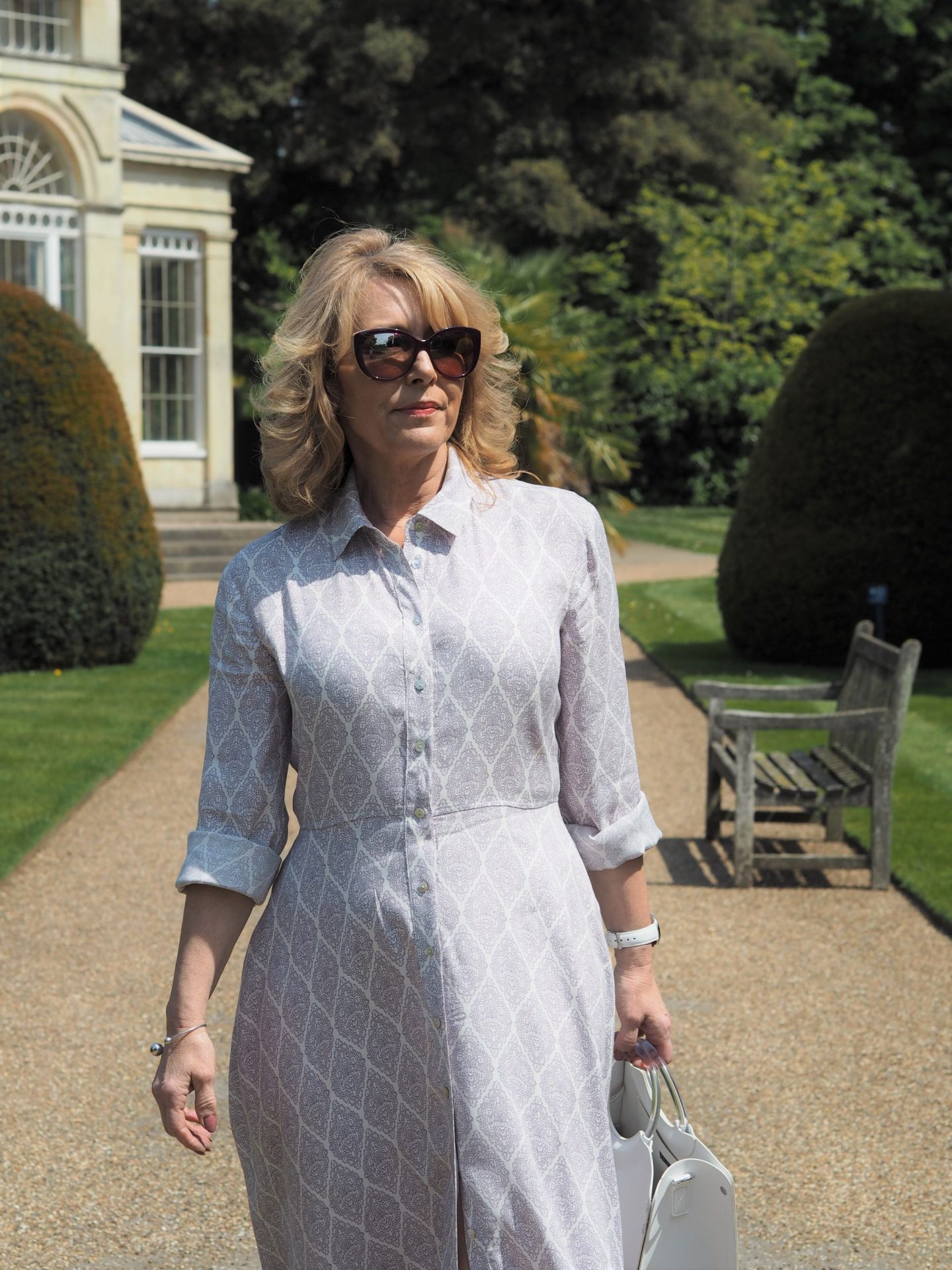 There is a lot I like about this dress. Here are my reasons
It's classic. The shirt dress is never going to date.
I like that it's slightly nipped in at the waist, not tight but just enough to add a hint of a waistline
I love the colour and the floatiness of the material. I drove the car wearing it a while and it's barely creased
Sleeves that are wide enough to roll up as much as you like, I hate all of my arms on show!
The smart/casual style of the dress. It could pass for an occasion wear dress depending on accessories.
It has pockets!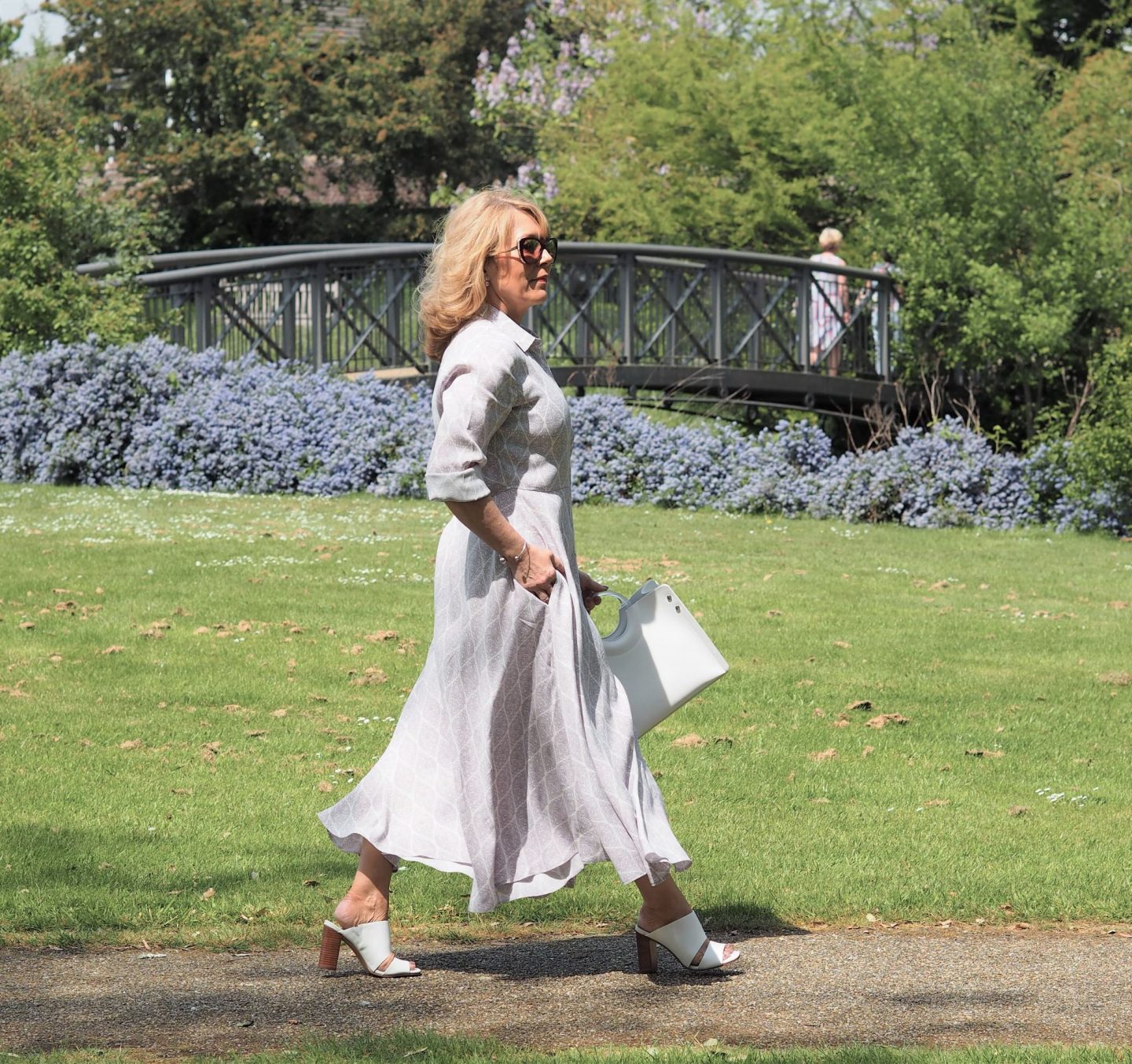 The dress is quite flared at the bottom and I just love the movement of it when walking. Swishy!. It's from the Autograph Collection There's a gorgeous shirt in the same material too.
In fact, looking for the shirt dress I came across a few similar shirt dresses that are also gorgeous, so I'm sharing those below for you. This one is the same style but different pattern and colour
I couldn't resist the mules as I headed to the till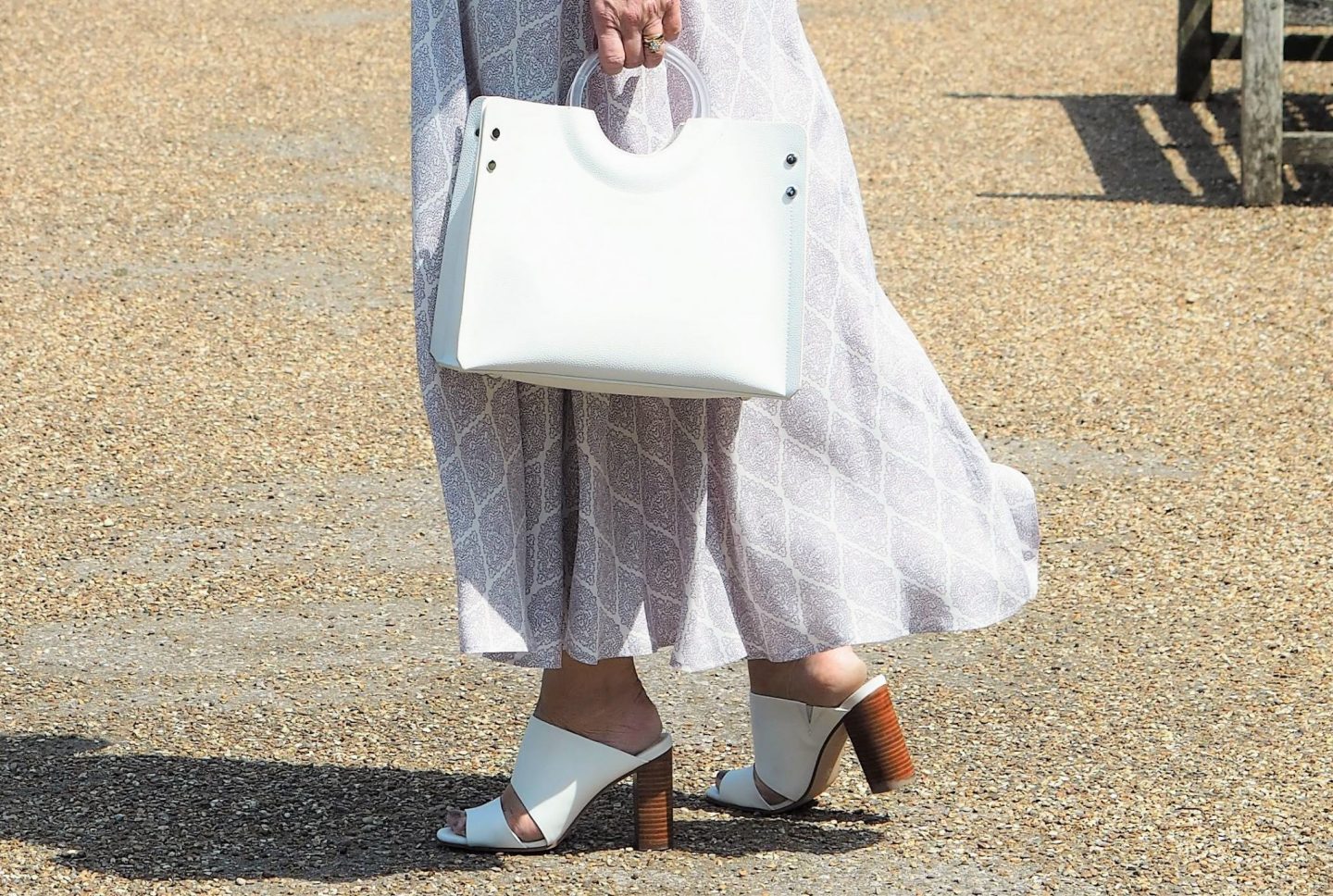 Heading for the till with dress in arms, I spotted the White Mules. I knew they would be perfect for the dress and many other summery items. Super comfortable they are too. You barely feel like you're wearing heels. I felt guilty because I only bought another pair from last weeks post a couple of weeks ago. But hey, I don't often spoil myself.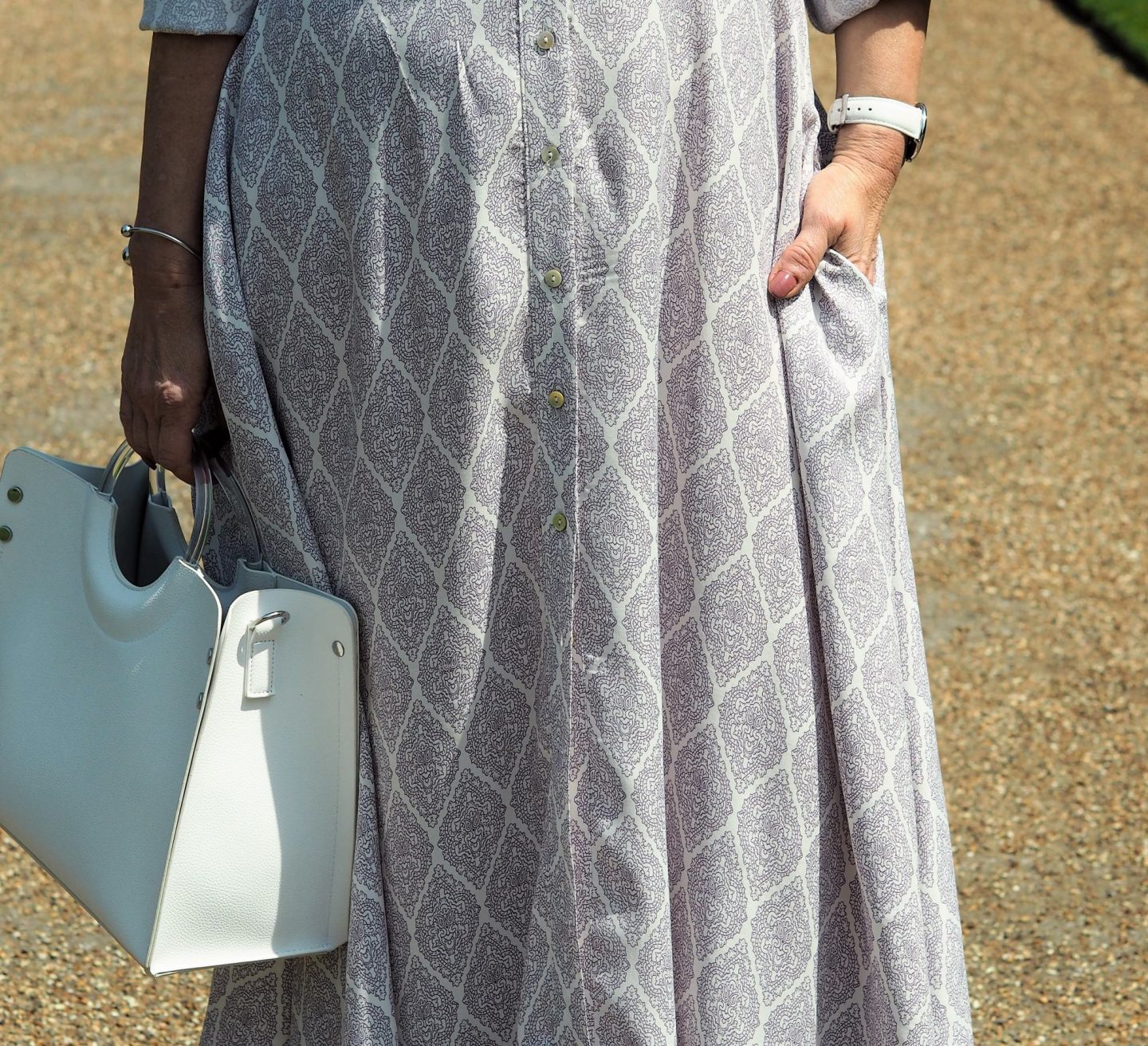 I kept accessories simple by wearing white. I found this kept the dress more low key and daytime but add some sparkle and heels and it could easily pass for a more formal occasion.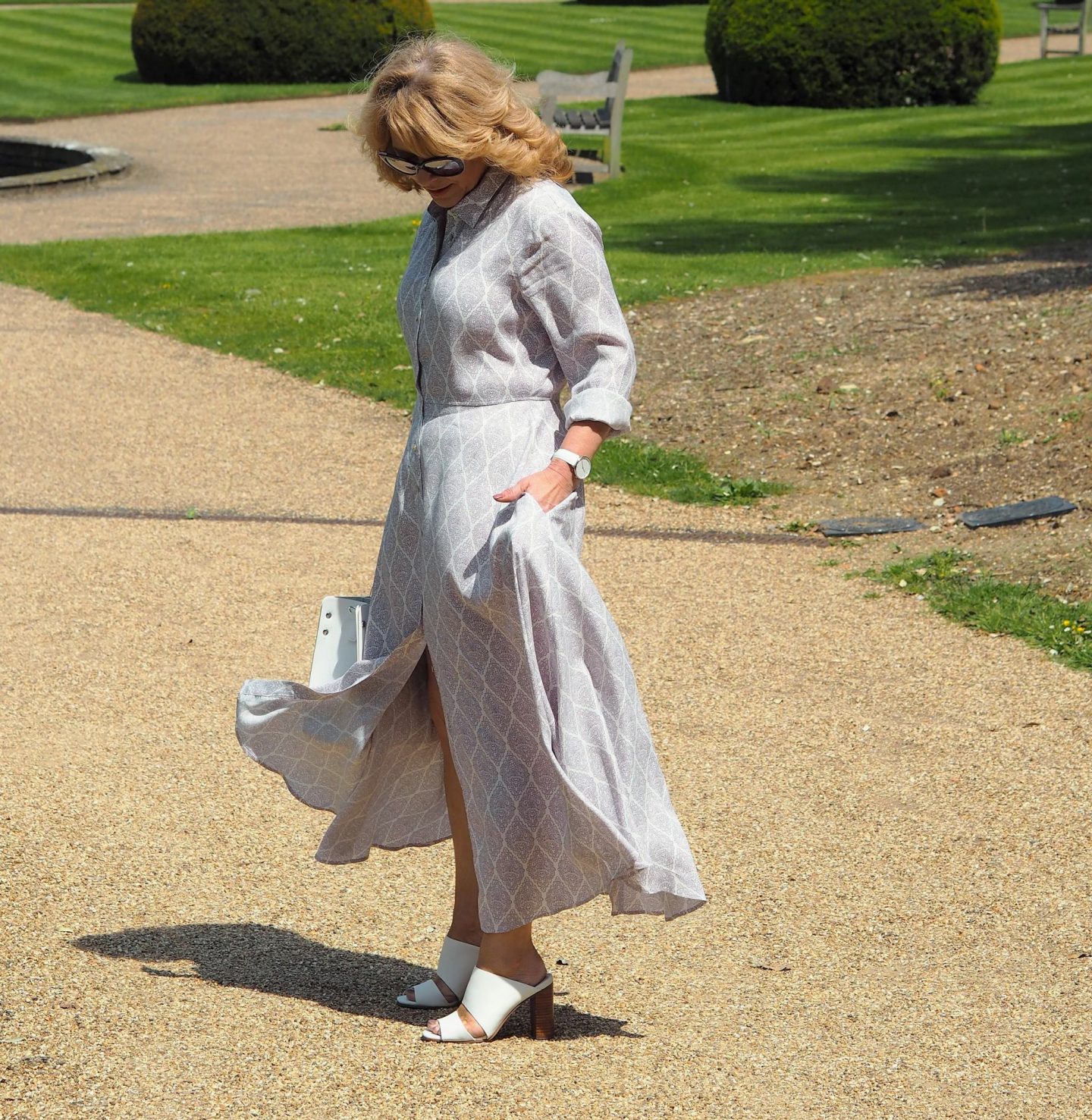 At this point, I was glad I hadn't left any more buttons undone on the skirt!
Thank you for stopping by!
You May have a friend that's interested in this? Please use the share buttons
Xo Laurie
Subscribe for the latest updates!