I'm sharing my casual weekend style with you this week. Out and about on a Sunday, now the weathers picking up it's time to bring the garden to life with some annuals, plus I always buy a new shrub to fill up the beds in my huge garden. It's taken a long time to fill.
I have a 20% discount code for Hawes Curtis this week for you. If you're a regular reader you will know how much I love their women's shirts. I have two to share with you, the first being a Pink Linen classic casual style shirt.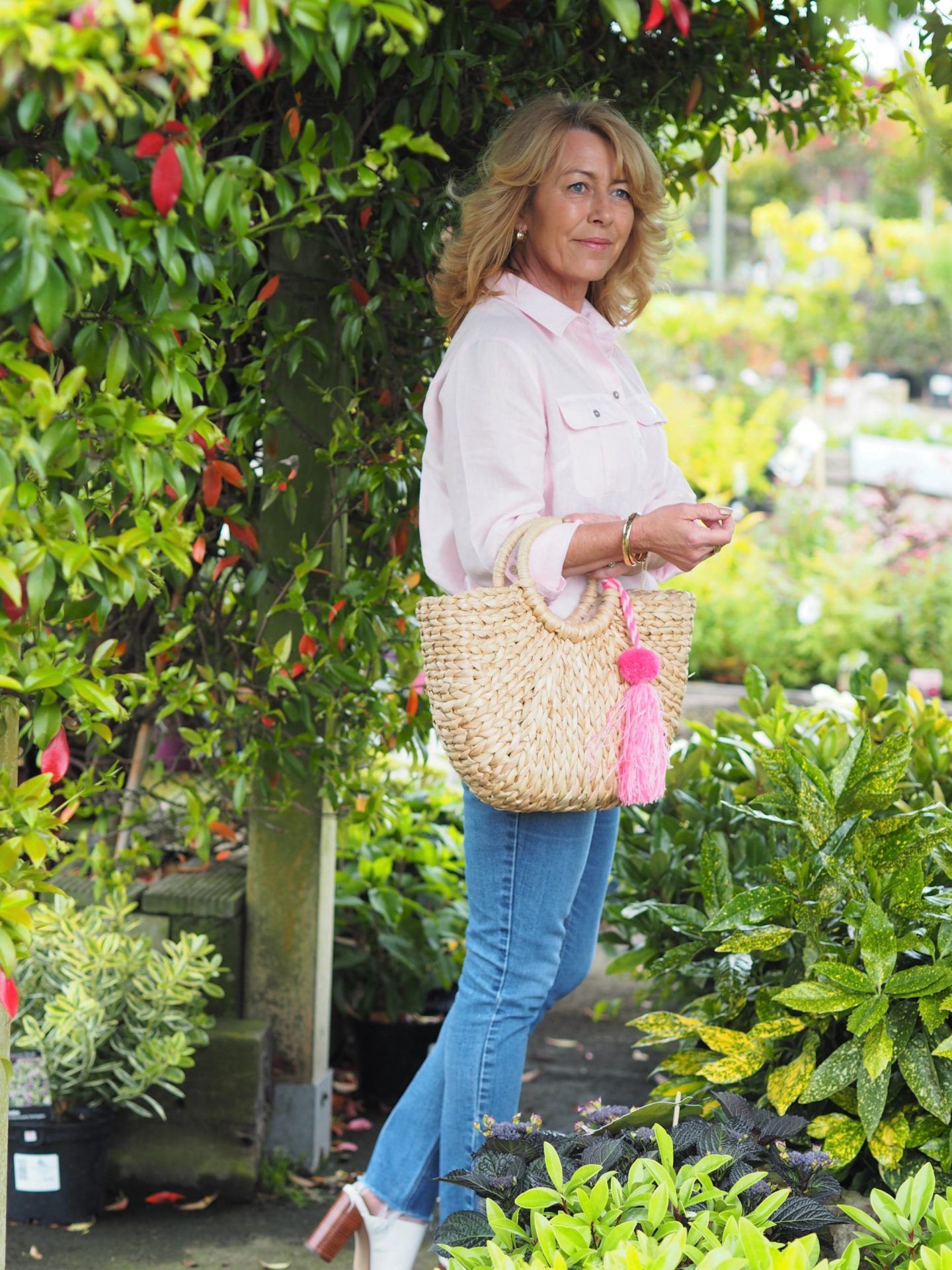 This is the first casual style shirt I've had from Hawes Curtis. Their designs are mainly aimed at evening or smart workwear shirts. They are famed for their menswear and tailoring, but for me, it's all about their vibrant materials.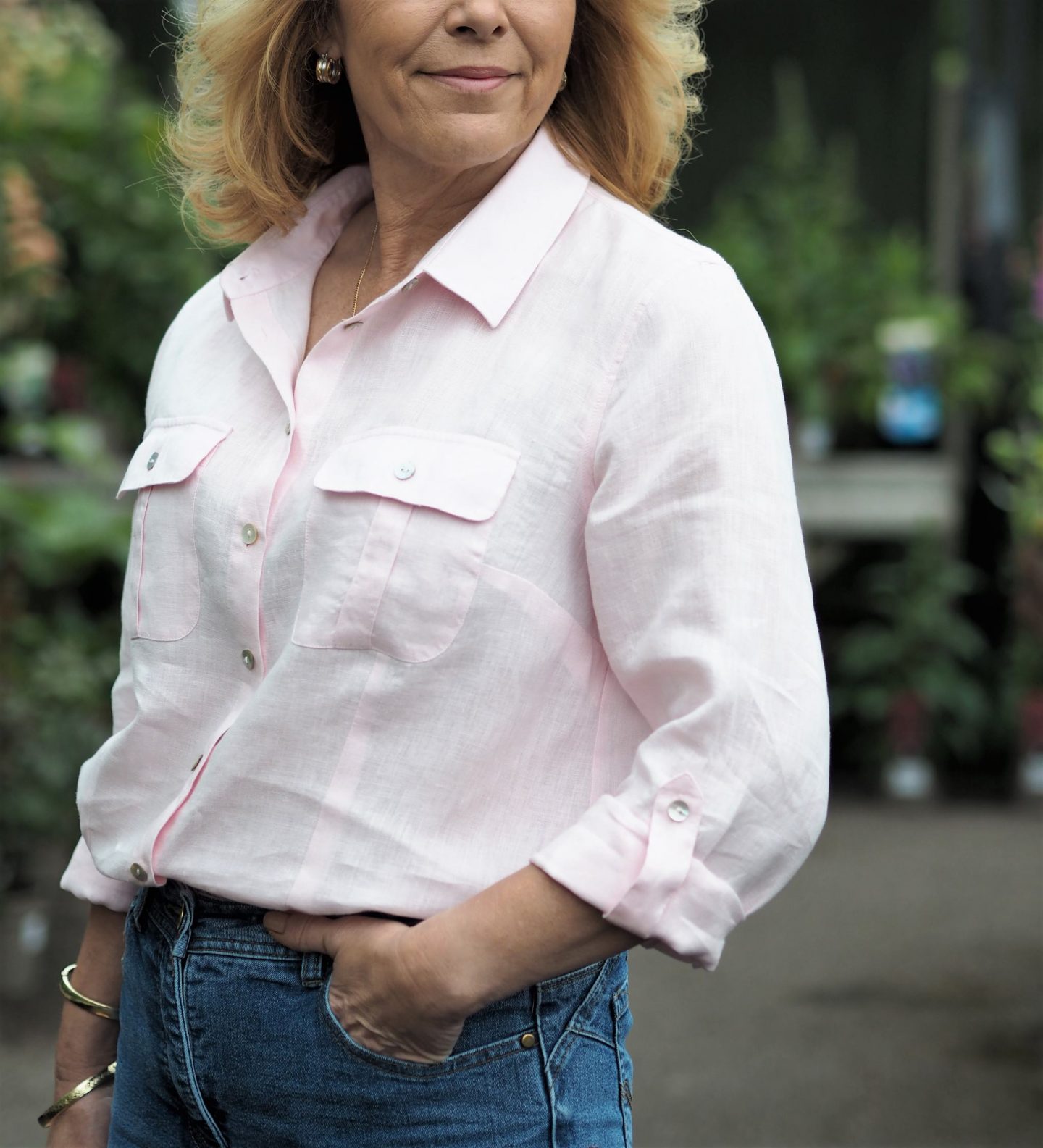 A new relaxed fit style shirt has started to trickle onto the website and I love linen, so this was my first choice. I ordered this one in a size 12. I wanted it to be slightly oversized.
A single cuff or you can wear the sleeves rolled up and tied, laid back how I prefer them. The Linen is excellent quality and not see-through at all but I did wear a nude bra underneath. What would we do without our nude underwear? It's my most worn colour choice.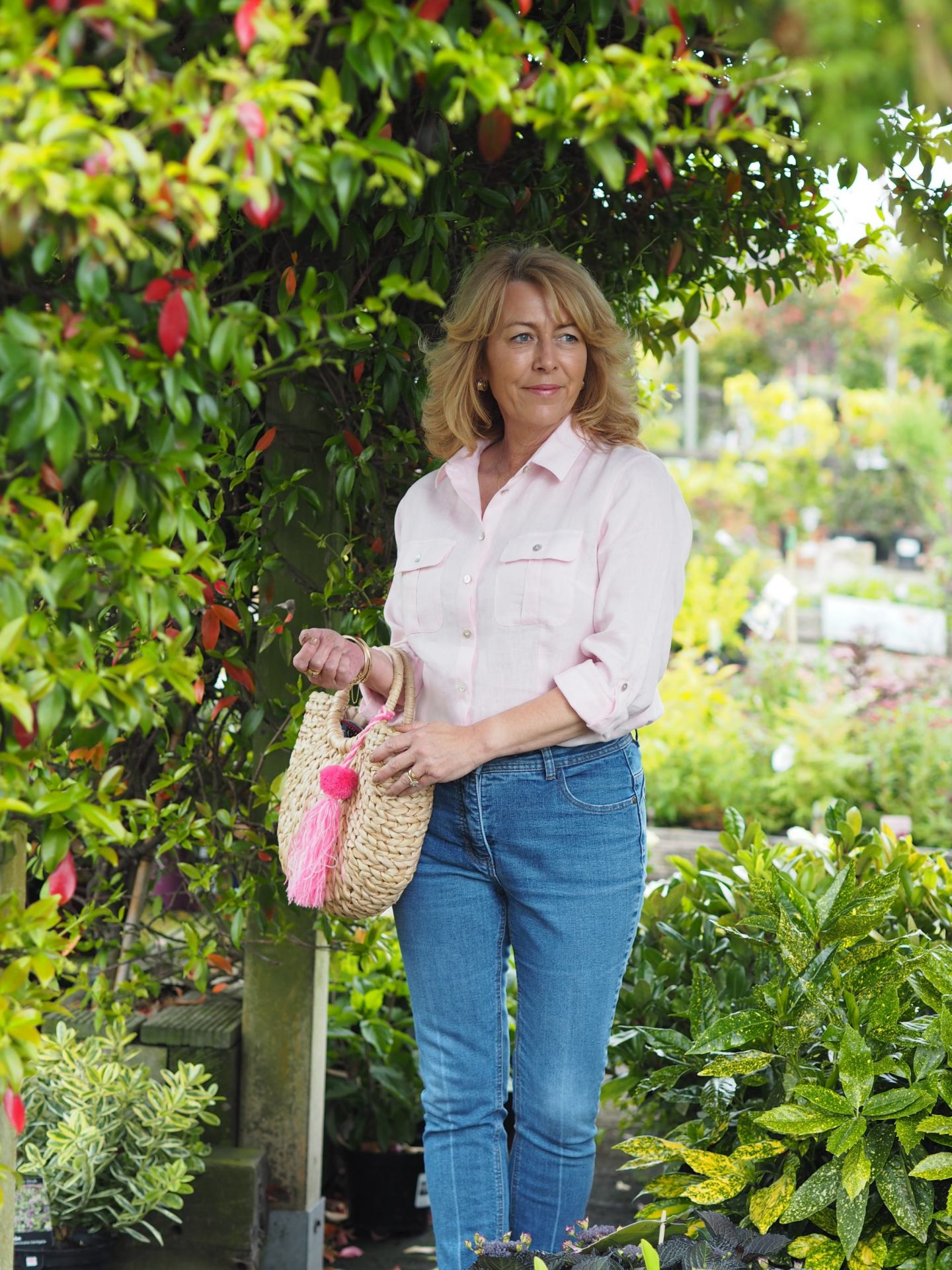 Comfortable jeans, these are the oldest in my wardrobe. just easy weekend wear, no frills, I'm barely wearing any makeup and no hair done. I just wanted to prove that I'm not super glam all the time!
So this is a strong contrast from my last Hawes Curtis shirt from this post. I absolutely love the satin collections from this brand. I love their vibrant unusual patterned materials too.
Summer style – a bargain find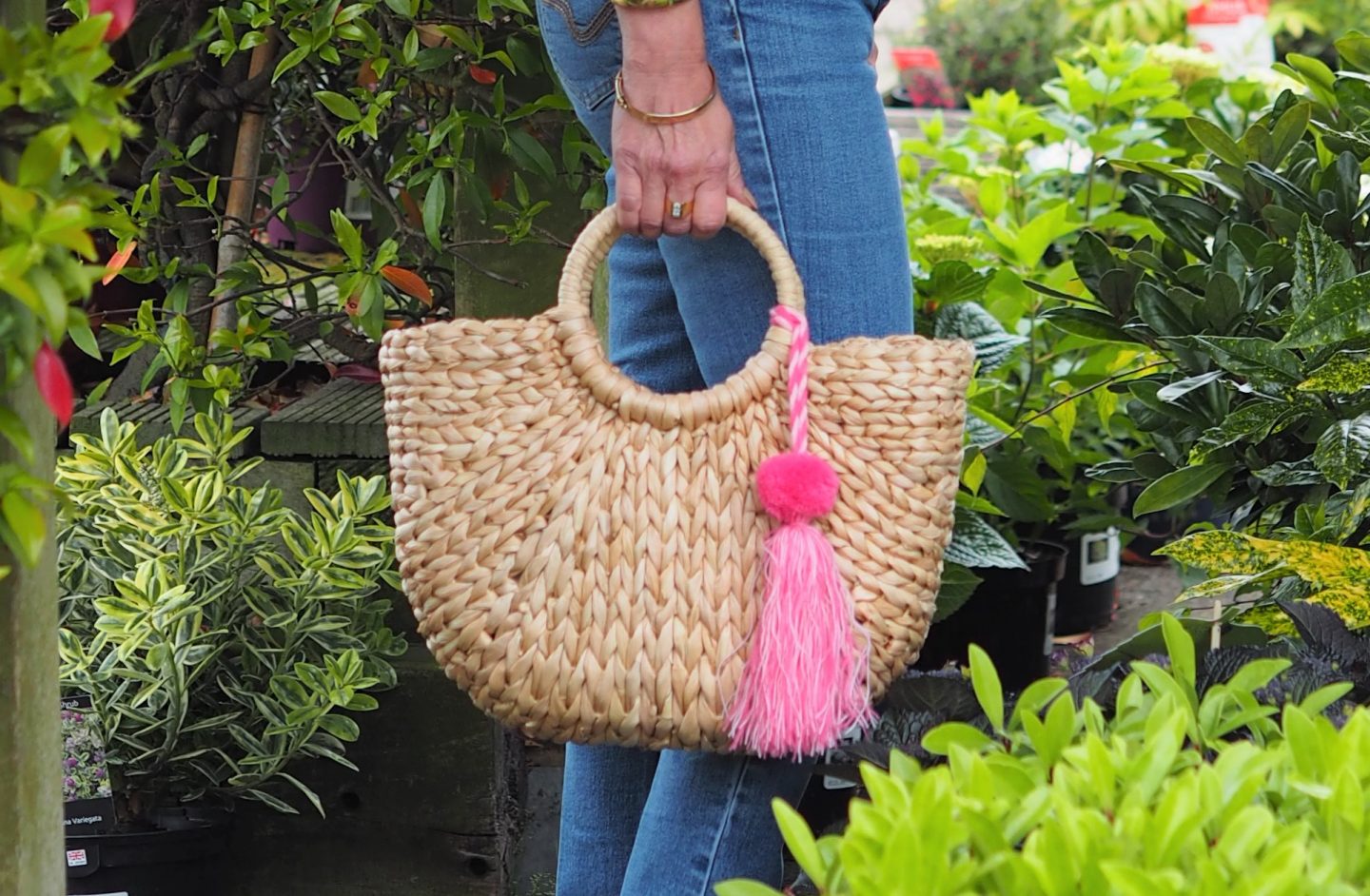 Dorothy Perkins has some great offers on at the moment. I spotted this basket bag reduced from £30.00 to £18.00 I like the pink Pompom but it can be removed and worn plain or I like to tie different scarves on mine.
Who's big idea was this anyway?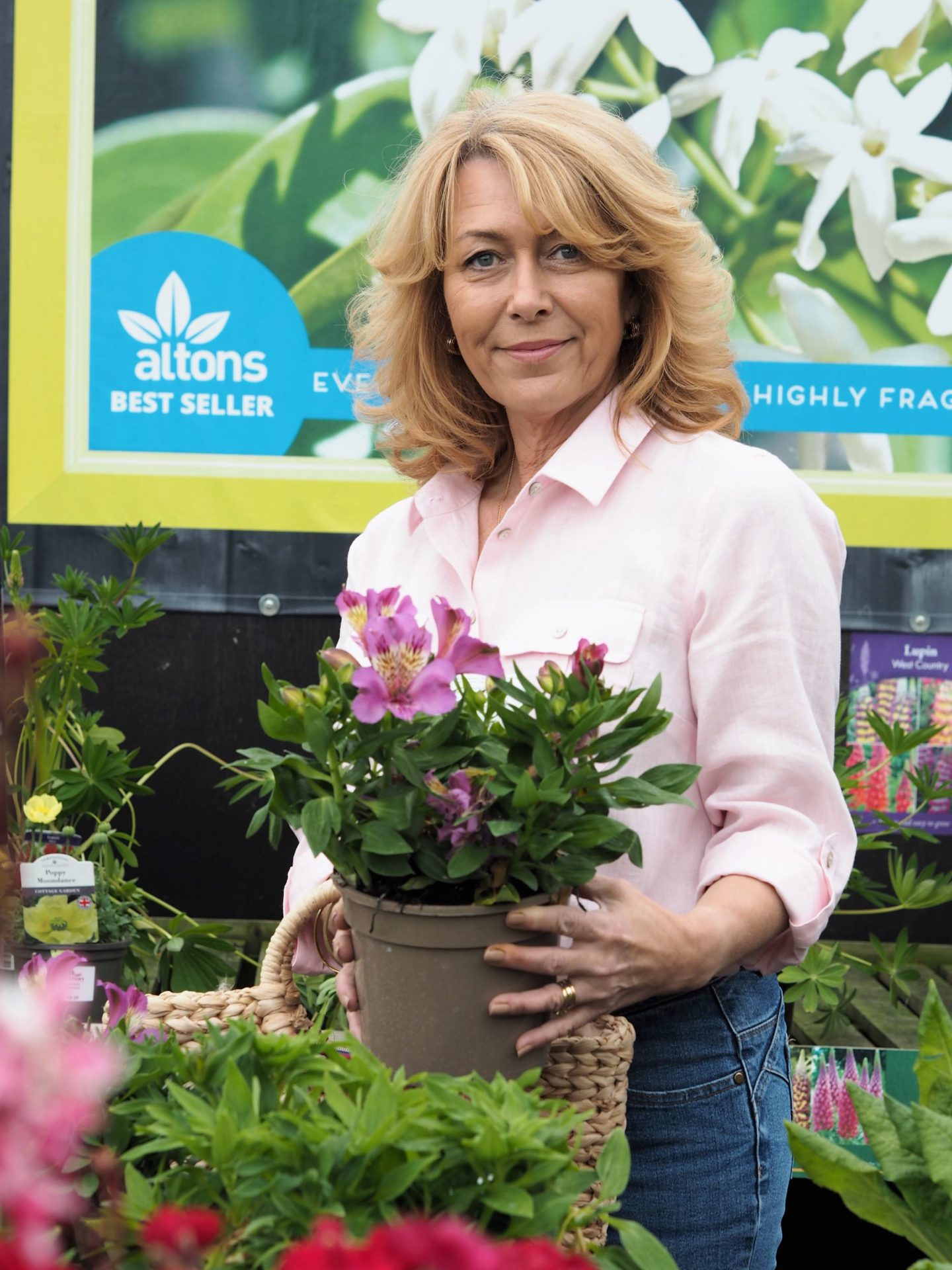 The decision to take these photos at the garden centre were all mine. Share my casual Sunday style I thought.
Well, this is what I'm doing on a Sunday morning, shopping at the garden centre. The skies are undecided and I thought if it rained at least we can take cover.
Did I think it would be so busy first thing on a Sunday morning? Nope. Well, it was. Whip a camera out and the next thing you know, everyone wondering what the hell was going on! That camera was like a magnet!
Any of my blogger friends should see the funny side. I'm not the most confident of people either! Have any of you encountered times like this? Do share!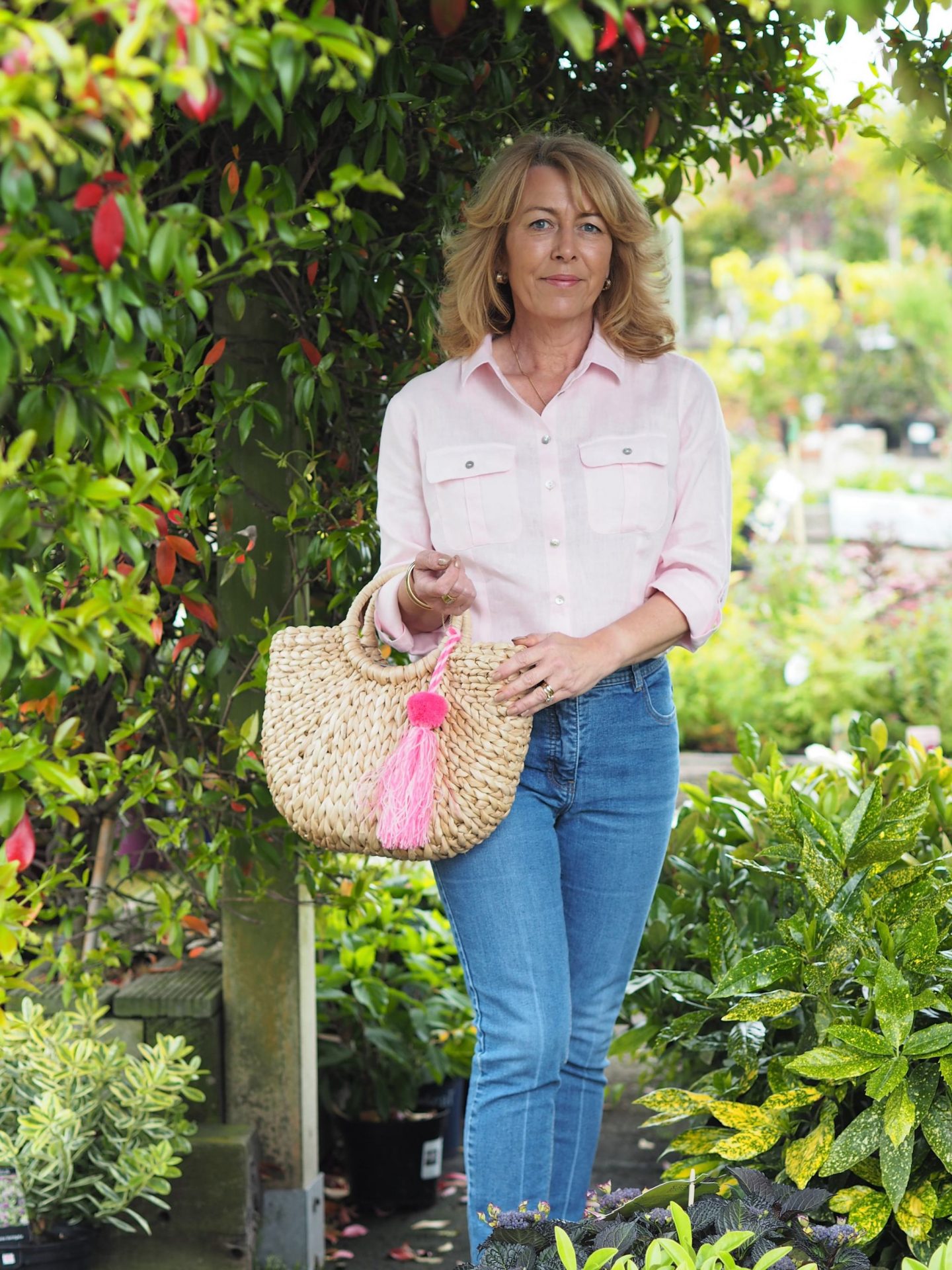 So. That's my Sunday style. Do take a look at what Hawes Curtis has to offer. They have so many different styles from casual relaxed fit to fitted elegant shirts, and the prices are very reasonable too. I'm a huge fan of Linen and I'm really pleased with this one.
For the 20% off code if you see something you like it's ME20
Terms and conditions apply
---
Please be aware that there are affiliate links within the post at no cost to you
---
Thank you for stopping by!
You May have a friend that's interested in this? Please use the share buttons
Xo Laurie
Subscribe for the latest updates!