You may well remember my delight at receiving the gift set from Espa a while back. I featured it in one of my weekly edits. This was some time ago! On looking I just realised it was March!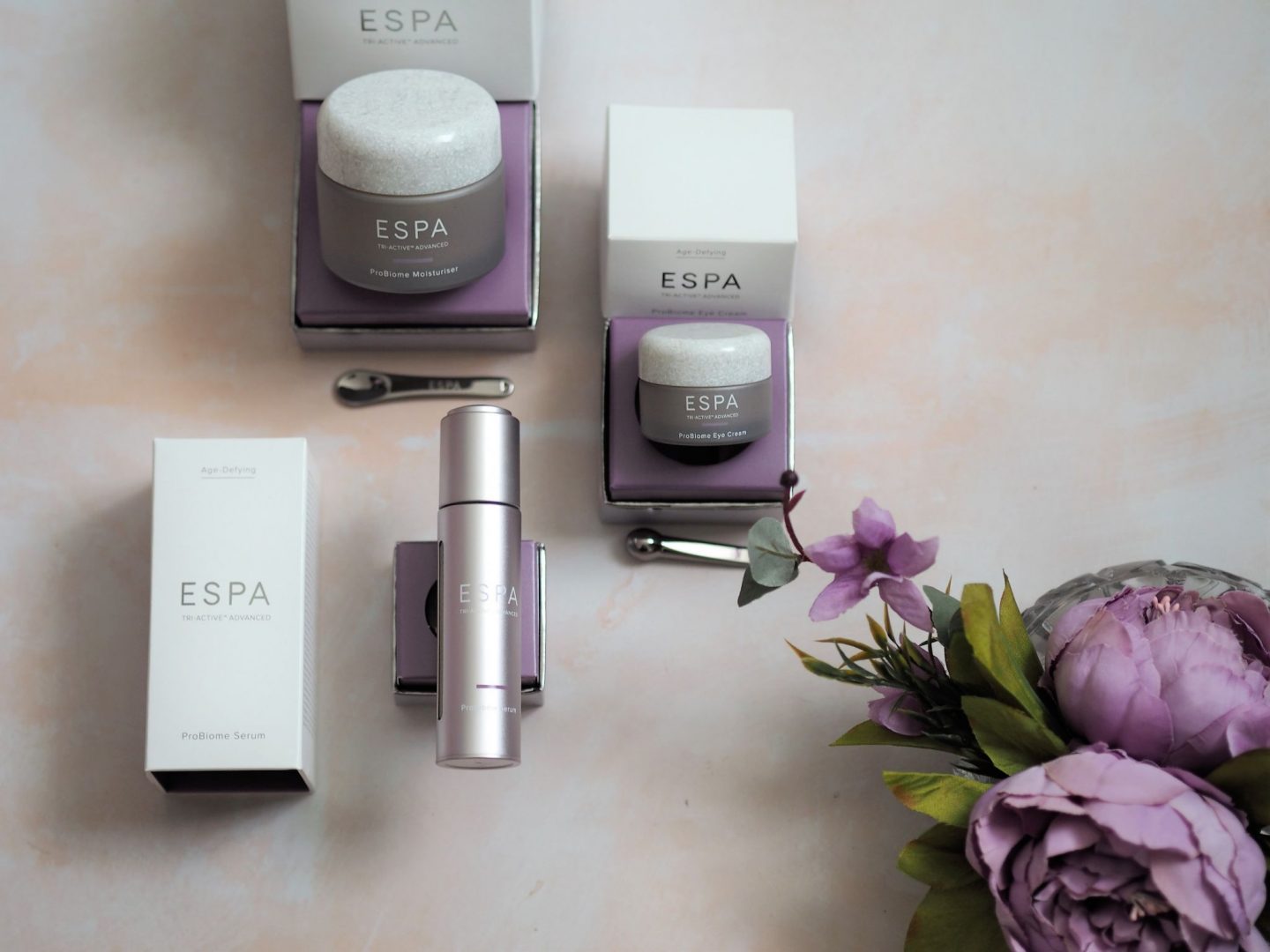 But if I remember rightly I was reviewing another brand at that time and I like to give these skincare reviews a good month to see their worth.
I know I've been using this Espa range for at least two months. I normally go back to my Favourites or should I say what I know works well for me but this set I have continued using.
First impressions of Espa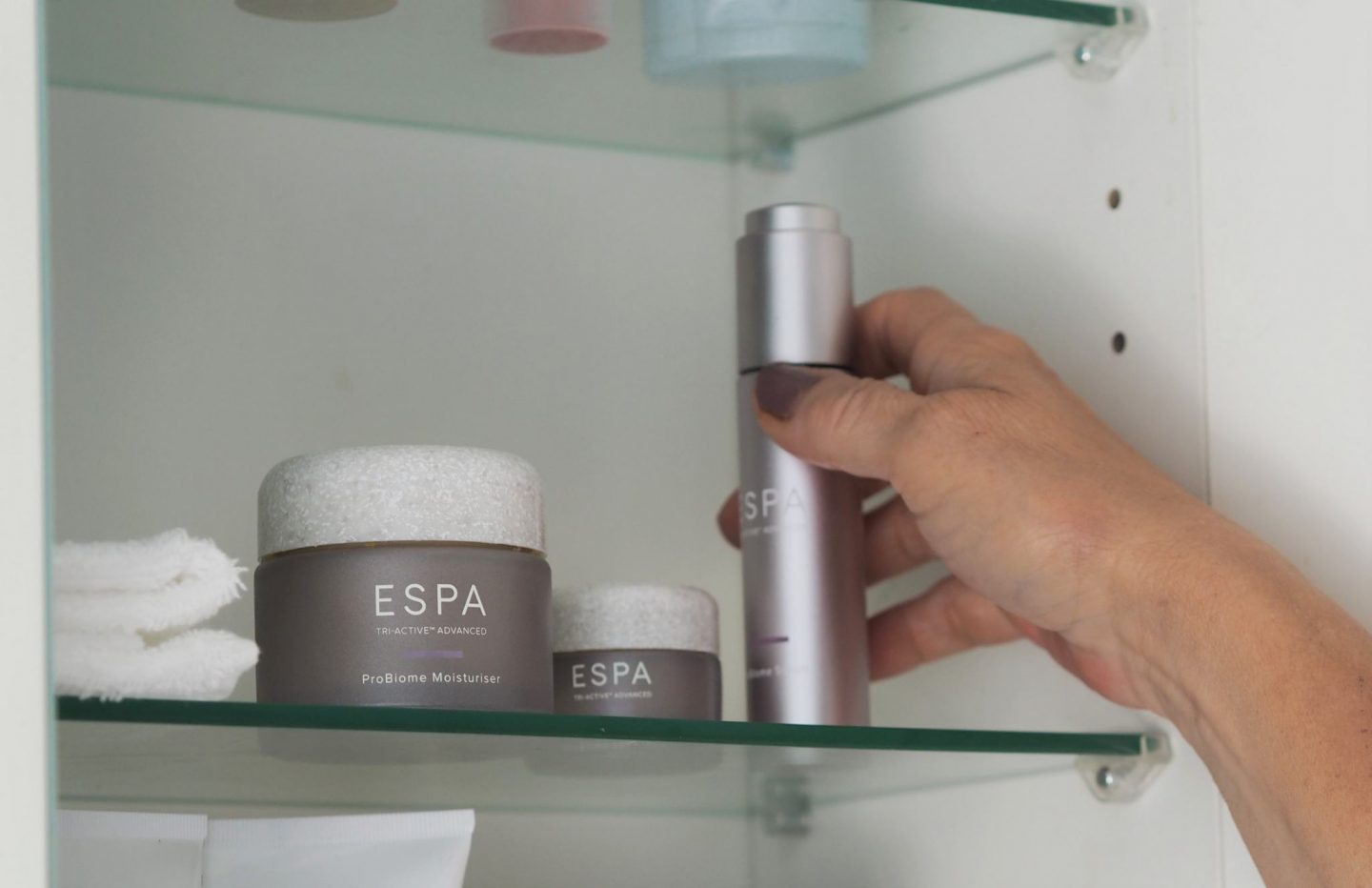 When I first published this Tri-active advanced pro biome set on my Instagram stories there was a lot of ooing and arghing in my messages. There are a lot of Espa fans out there!
Because I hadn't started using the set of creams it did make me wonder what all the fuss was about. I have never tried any of the Espa products before I received this set.
Looking up the prices of these products was like "How Much!" and for that I expected it to work hard for my skin too. I received a serum, an eye cream and a moisturiser.
Again, no SPF in any of the three items did worry me. I know that they say the creams don't work so well when SPF isn't included but when I reviewed brands for skincare in the past, I've used the ones I'm reviewing at night and my usual day cream with SPF.
I felt that with all the good vibes and recommendations for the Espa range I got, and to see it's full potential considering its price, I had to give this one a try morning and night. A first time in years I've ever gone without SPF for a while but I have since bought an SPF cream to use with these.
Espa Tri-Active Advanced Pr Biome Serum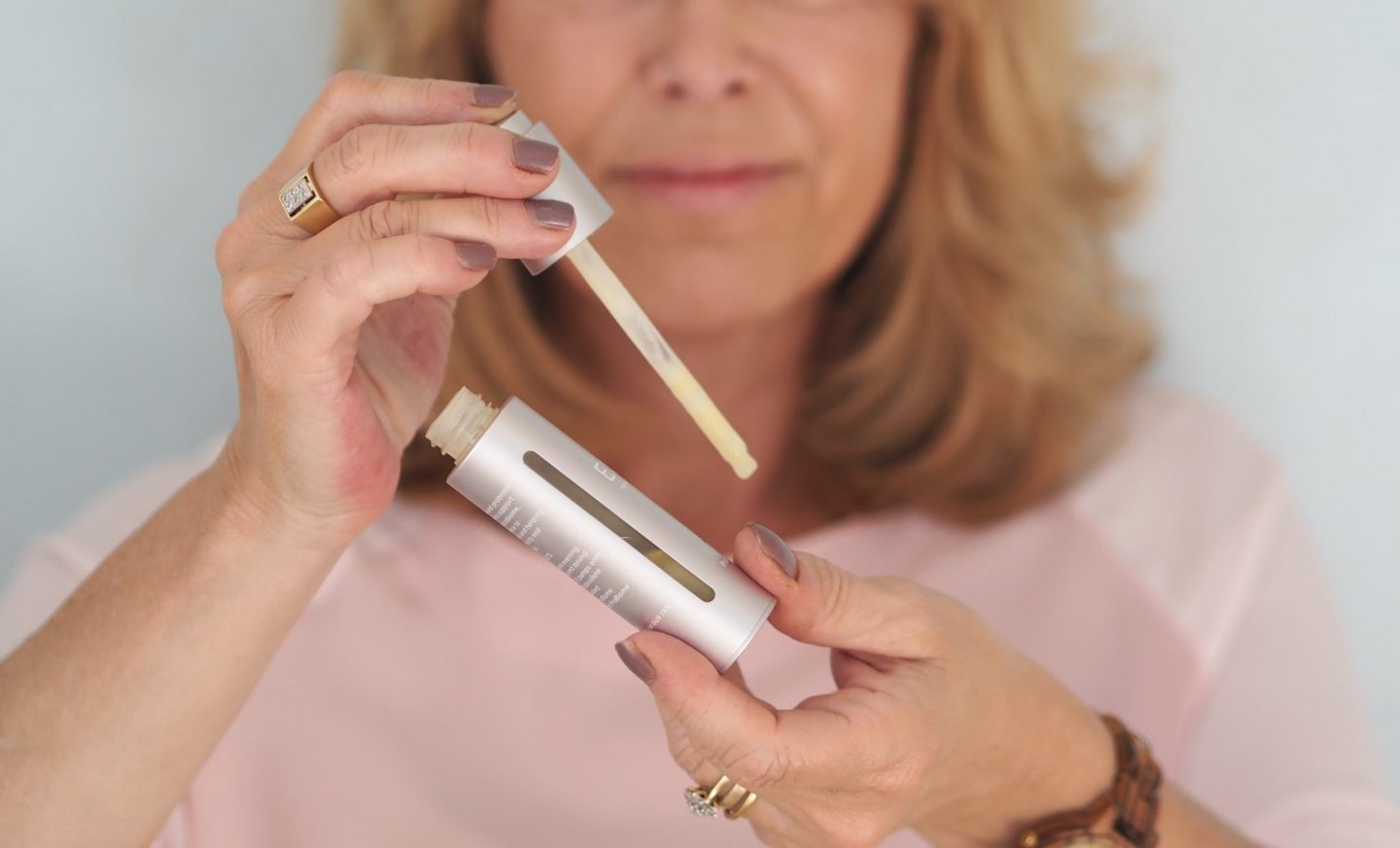 Just looking at the reviews at the Espa online store was enough to get me excited about using this serum. When you take a look at all the ingredients (there's a lot!) You wonder how they packed it all in. Here's a little of what Espa says about this serum.
"Strengthen skins resilience to modern lifestyle stressors and help defend against premature ageing with Tri‐Active ™ Advanced ProBiome Serum. Clinically proven to fight visible signs of lifestyle skin ageing, natural radiance and vitality are enhanced, elasticity and firmness appear improved and even skin tone restored."
Help support biodiversity of the skin's microbiome within 24 hours.
Enhance firmness by 16% and improve elasticity by 9
The pump applicator is good. I found one pump is enough to cover the face and neck. It's not at all thick, quite runny, and it sinks into the skin very quickly. You can smell the Neroli oil instantly. I'm a huge fan of the Neroli oil. I know it works for me. Within a minute my skin is ready for the next stage – Moisturising.
Espa Tri-Active Advanced Probiome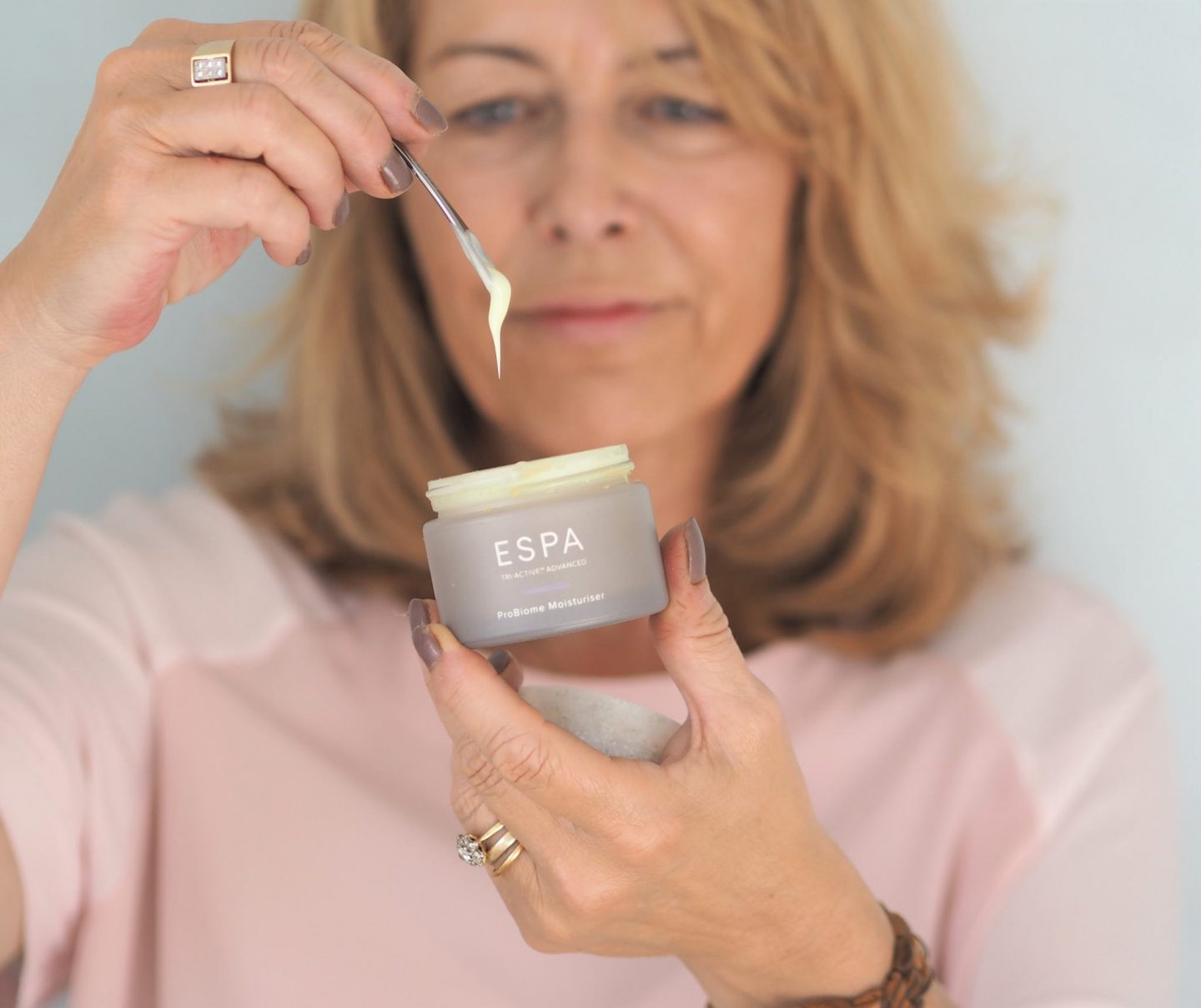 Ok, my first impression of this cream. "Oh my god, it's so thick!" I wondered how it was going to feel on my face. The handy applicator given to scoop up the right amount is very useful and it does feel very tacky when first applied but the cream does sink in very quickly surprisingly.
The first couple of nights using this, I was politely asked to apply my new regime a little while before bedtime, I really did smell like a spa! I worried at first about my sensitivity but all has been ok. Here's what Espa says about the Tri-Active Advanced Pro Biome Moisturiser
"Strengthen skins resilience to modern lifestyle stressors and pollution with Tri‐Active ™ Advanced ProBiome Moisturiser. Clinically proven to fight visible signs of lifestyle skin ageing, skin radiance, elasticity and firmness appear improved."
"Hyaluronic Acid and Jojoba Oil, nourish and hydrate in a silky smooth, easily absorbed texture whilst an uplifting Neroli essential oil blend soothes the senses for naturally beautiful skin and inner calm."
Again, brilliant reviews for this product. I can say that it's surprised me. I thought it would be way too heavy for my skin but it really does sink in well. You wonder how dehydrated your skin really is when this happens.
Espa Tr-Active Pro Biome Eye Cream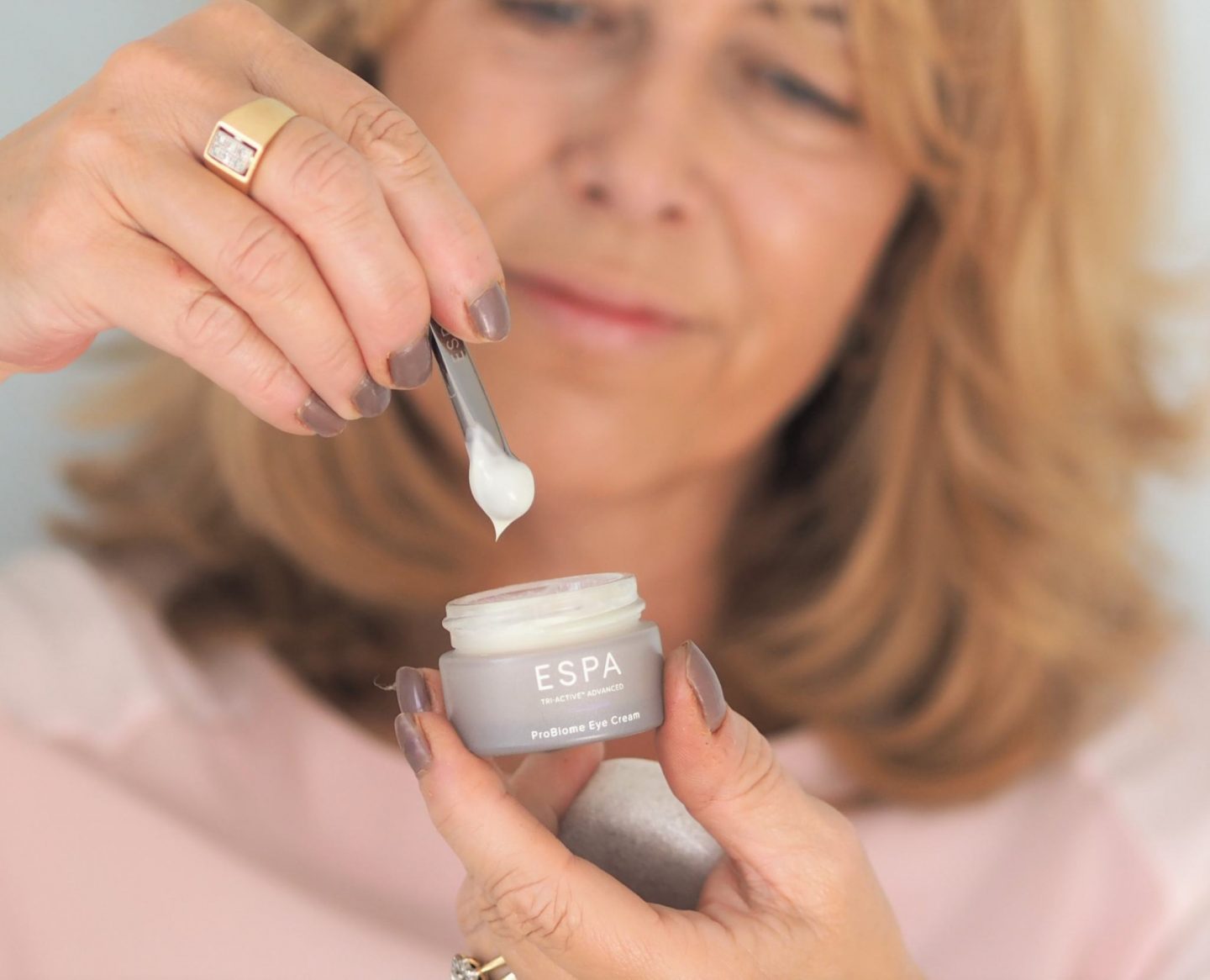 Just like the moisturiser, but a lot lighter in texture. This feels incredibly soothing on my eyes. I know in the mornings it helps them "wake up" really well. I guess your all waiting for the delivery of my finds using the creams? I'm coming to that very soon! Here's what Esp say about the eye cream
"Strengthen skins resilience to modern lifestyle stressors and help defend against premature ageing with Tri‐Active ™ Advanced ProBiome Eye Cream. Clinically proven to fight visible signs of lifestyle skin ageing around the delicate eye" area. Dark circles and puffiness appear reduced and fine lines smoothed.
Results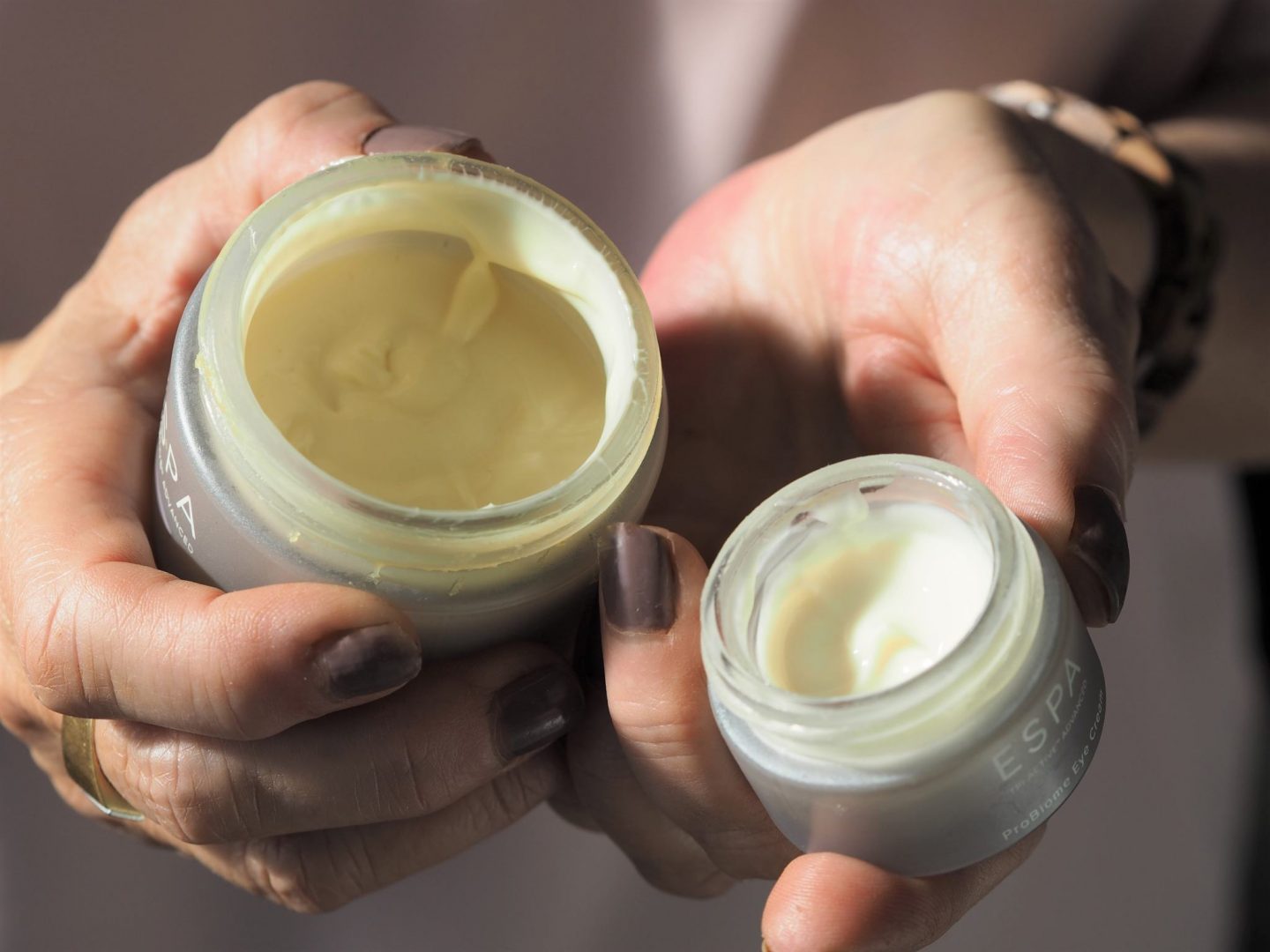 I was dubious at first as you can gather. The thickness of the cream and the heavy scent of it all, although the eye cream barely smells. But I stuck with it even though it meant no SPF for a couple of weeks. I really wanted to see how it all worked.
You know when you take that first look in the mirror in the morning? I don't normally dare for at least an hour these days! I'd say it was around the tenth day, I literally had to do a double-take.
Most skincare that I review I do like and you can read back through my beauty posts to see what's "wowed" me in the past. It doesn't happen often but I have also been introduced to items that I've carried on using because I like them so much. They say you get what you pay for and boy I'm getting that with this Espa range. It's rare to see a big visible difference,
This stuff works, It does for me anyway. To be honest, I thought I'd use it for a month and give the review. I've had new skincare arrive to review and I'm putting it off and putting it off! It's worth the smell. It's worth not having the extra SPF. And one of the other things that niggled me a little bit was the price.
But. And it's a big but. Just look in the picture above at how little I've used in the last two months. There are loads left. So weighing this up with the cheaper creams I regularly use. I would be at least halfway through that by now and buying two would result in the price of one of the Espa creams. There's 55mls in the moisturiser, but the tiniest amount will cover your face
You really get what you pay for here. My skin is more plumped and I'm trying to think of how I would describe it but I would say luminous? more healthy? I can just tell it's better and I'm a very happy bunny. The lady has been turned!
I have a 10% discount code for my readers! Use VANITY10
Enjoy a limited edition travel heroes gift when you spend £70.00 at Espa. Plus, enjoy two deluxe samples with every order
Thank you for stopping by!
Come back for more. Click on the subscribe form below
YOU MAY HAVE A FRIEND THAT'S INTERESTED IN THIS? PLEASE USE THE SHARE BUTTONS
XO LAURIE
Subscribe for the latest updates!