I've written a post about underwear before, but this post has some updated added tips aimed at this year's summer trends.
I came about the idea for this post when I wore a dress recently and realised that it needed a certain kind of underwear to complete the look. Also, it's always been my motto to wear the best underwear you can afford. Build the right foundations to make your look better and gain more confidence.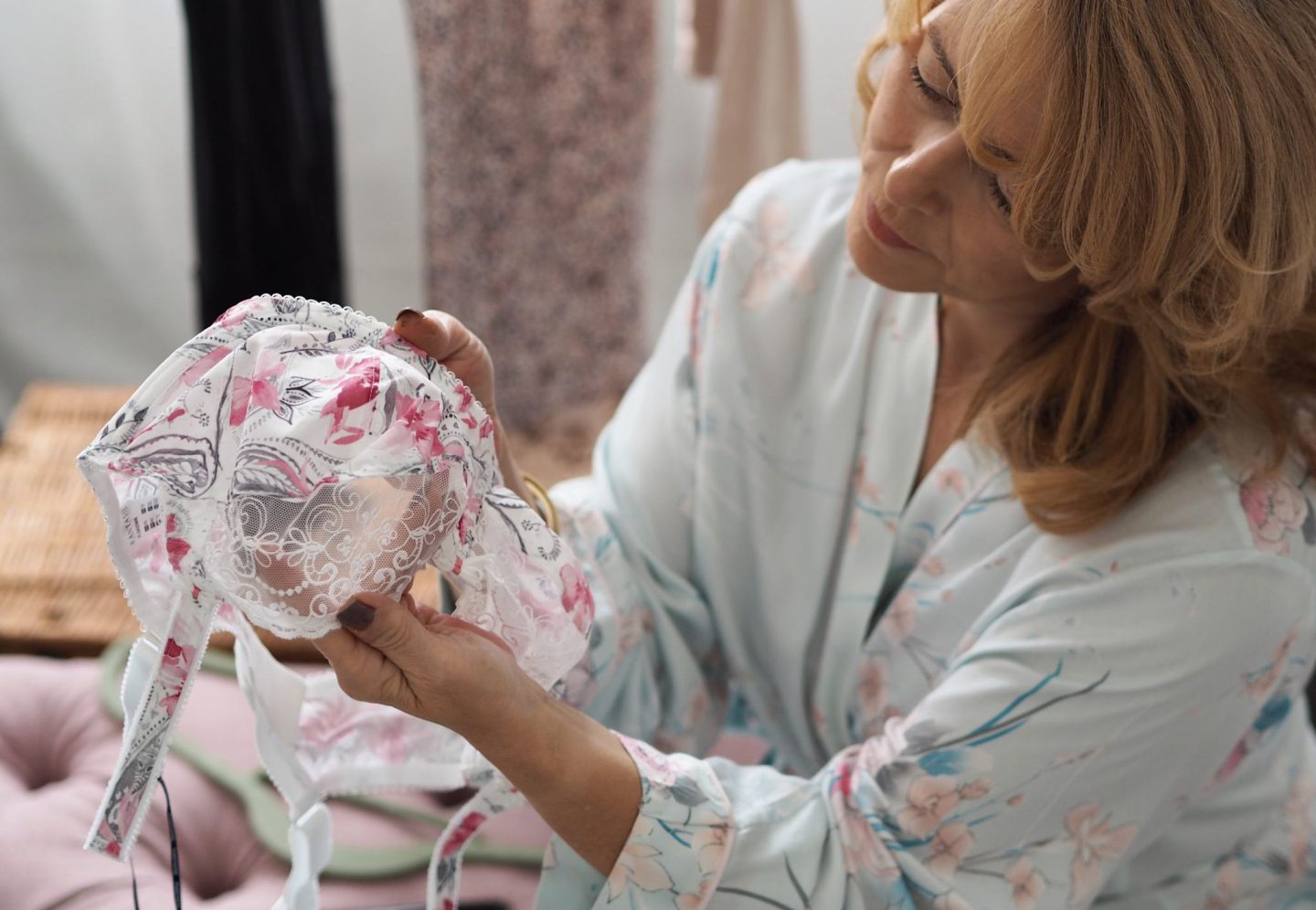 I've been gifted some new underwear from Fantasie. I always love what they have to offer each season and the floral sets I have chosen are beautiful. I normally tend to buy seamless Nude bras if I'm going out to buy and invest. That's what I wear the most.
I do find that the more you invest, the better the fit and quality plus the underwear lasts so much longer. Having said that, I always fitted really well into the Primark T-shirt bras, they were a perfect fit but after a few washes the material would crinkle or the cups would start to bend outwards.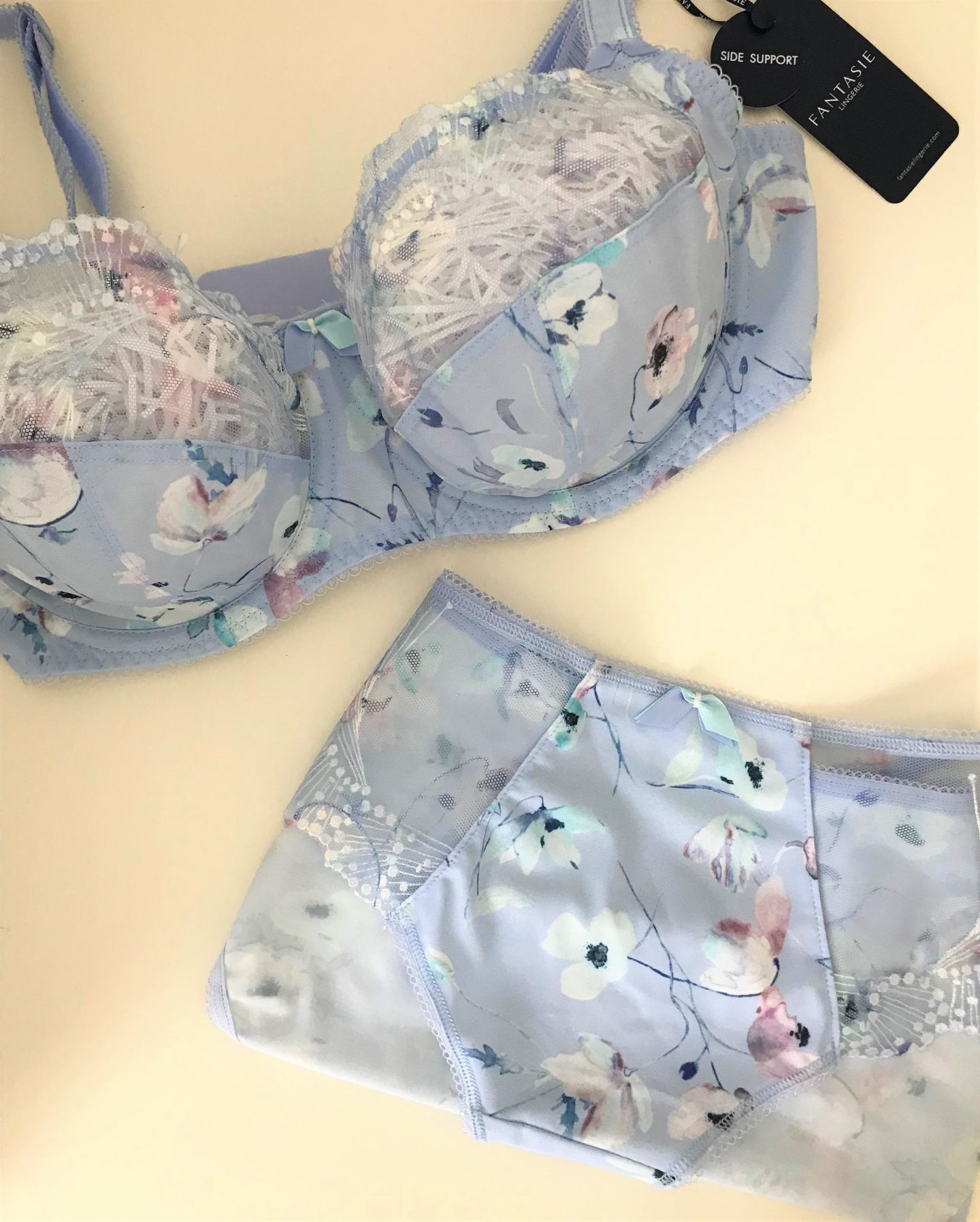 One Pink set and one blue. How pretty are they? Nice to wear under coloured blouses or dresses. I will say that I find different brands when you're measured in store will come up with varying size results. Worth considering if buying from a different brand or store. I was measured by Fantasie at a press event and these fit perfect.
So if you are going to invest your money, and these bras are not cheap, it's well worth getting measured by each brand. I find buying from department stores very time saving when trying on different brands.
If you are on the shy side and really don't like this idea, I've found a handy video filmed by Fantasie that will talk you through what to look for when trying on bras on your own. These little tips make all the difference.
If you're going to invest in one perfect bra, make it a nude one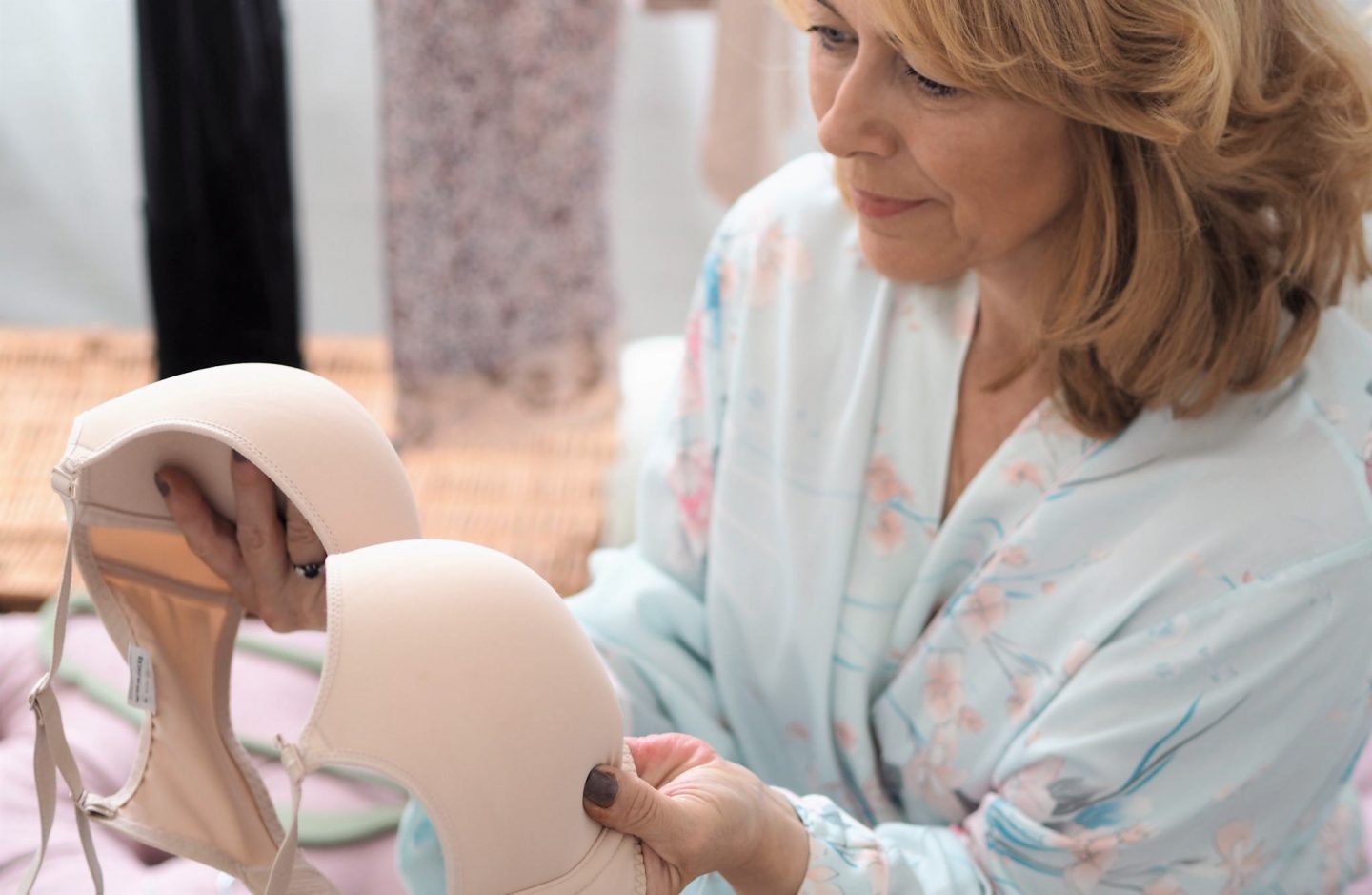 Good fitting nude coloured seamless bras are my main staple. This is the one bra I invest in nowadays. A nude bra will work with any colour in your wardrobe even Black. They're perfect for under T-shirts of any kind and especially a white shirt.
One tip I will give here is to buy a full cup. I find these so much more flattering under a T-shirt too. The one above gifted from Fantasie is just so perfect. it ticks all the boxes!
Tips and tricks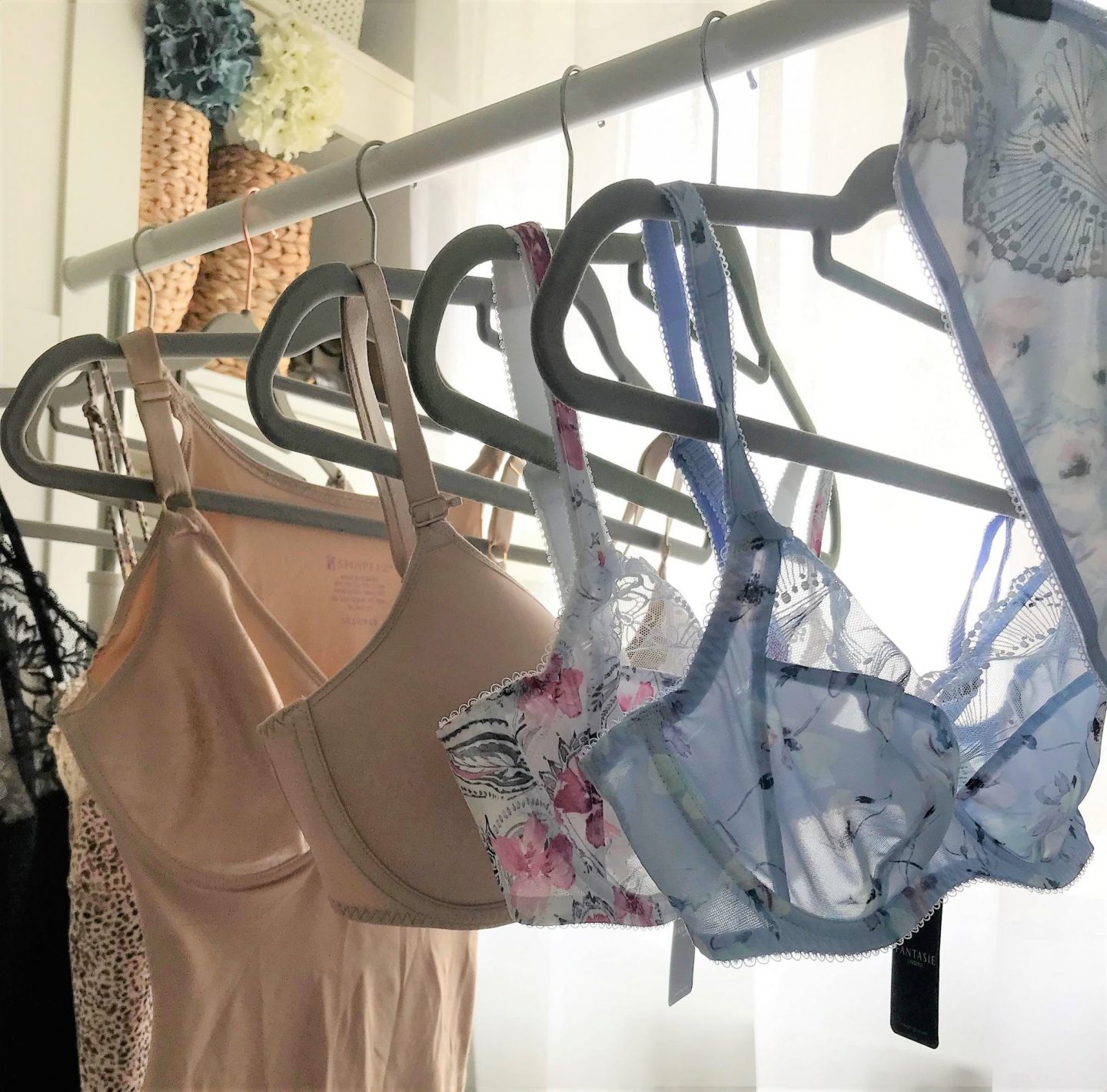 My weight fluctuates every now and then but even on my slimmest of days, one part of my body that I hate is my back! I have a roll of back fat that I've never been able to get rid of.
The Shapeez bra/body (4th to the left) has been my best friend! It completely smooths out that roll that I hate so much. I ordered this online for a gifting post way back. You can read all about it here. A pricy item but it's lasted so well and I have to say it's one of my most worn pieces. It's great for slimming the torso too. I totally recommend. You can find Shapeez here
Petticoats and knickers!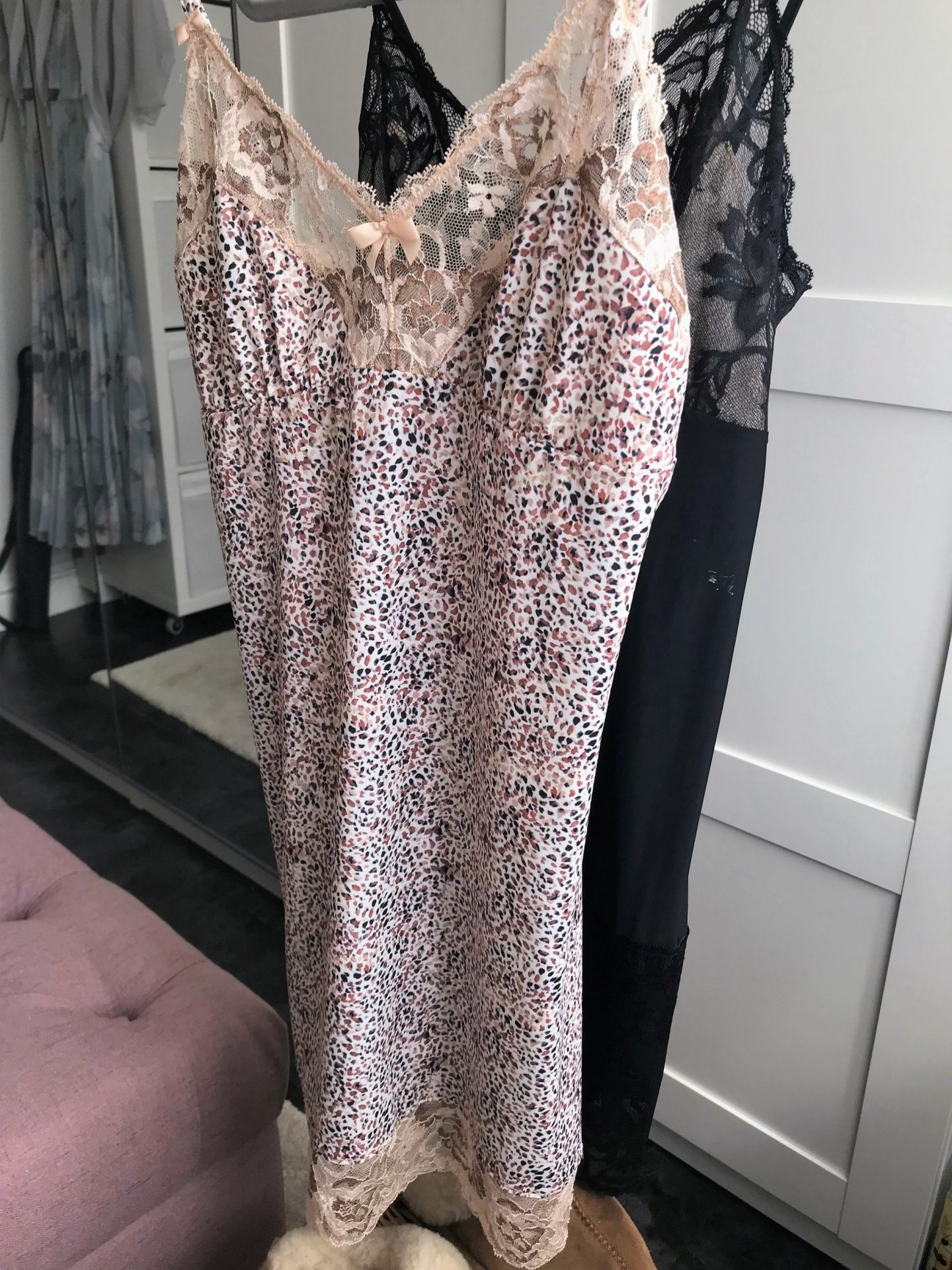 Silk dresses, knitted dresses and lace or slightly see-through dresses will benefit from a good petticoat. Any material that has the tendency to cling will also benefit too. I've talked about this on the blog before and someone commented about them, saying that with underwear, a petticoat layered over underwear would add extra weight to the body, ie too many layers.
I disagree with this. Rather than material clinging to all the lumps and bumps that we don't want on show, the silhouette is just so much smoother, giving a slimming effect. The trends for this year's summer dresses are beautiful, lots of lace, florals and very sheer fabrics. I have a few sheer blouses and I always wear my Shapeez body under those. It's perfect.
I also have a few sheer dresses, a couple of white cotton ones that show hints of underwear through and the full slip that I have from Marks and Spencer is great for under those, great for under broderie Anglaise too. have you eyed up the new summer beauty box from Marks yet/ it's only £15,00 with purchases over £40.00 with a £110.00 worth of goodies in it.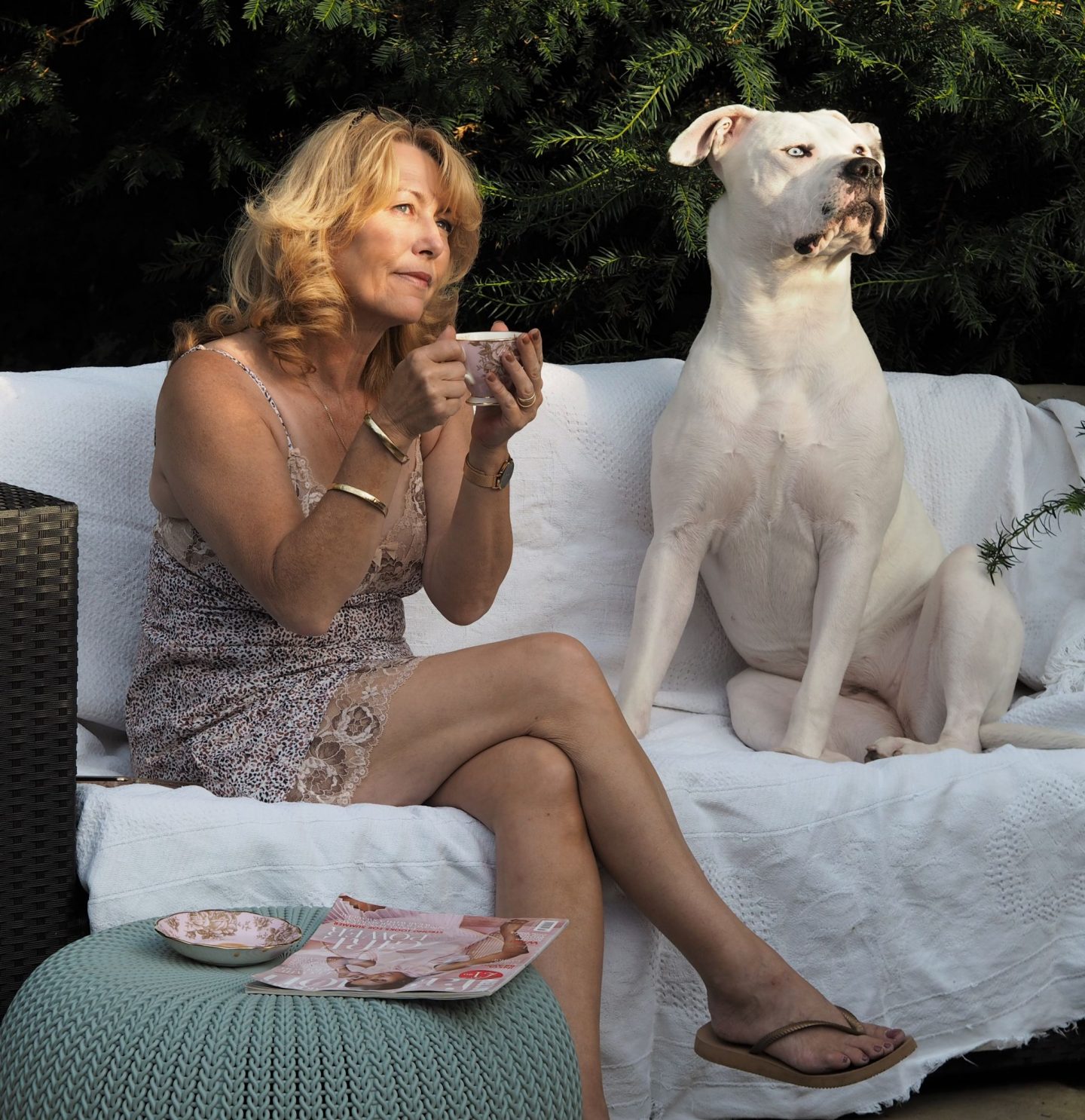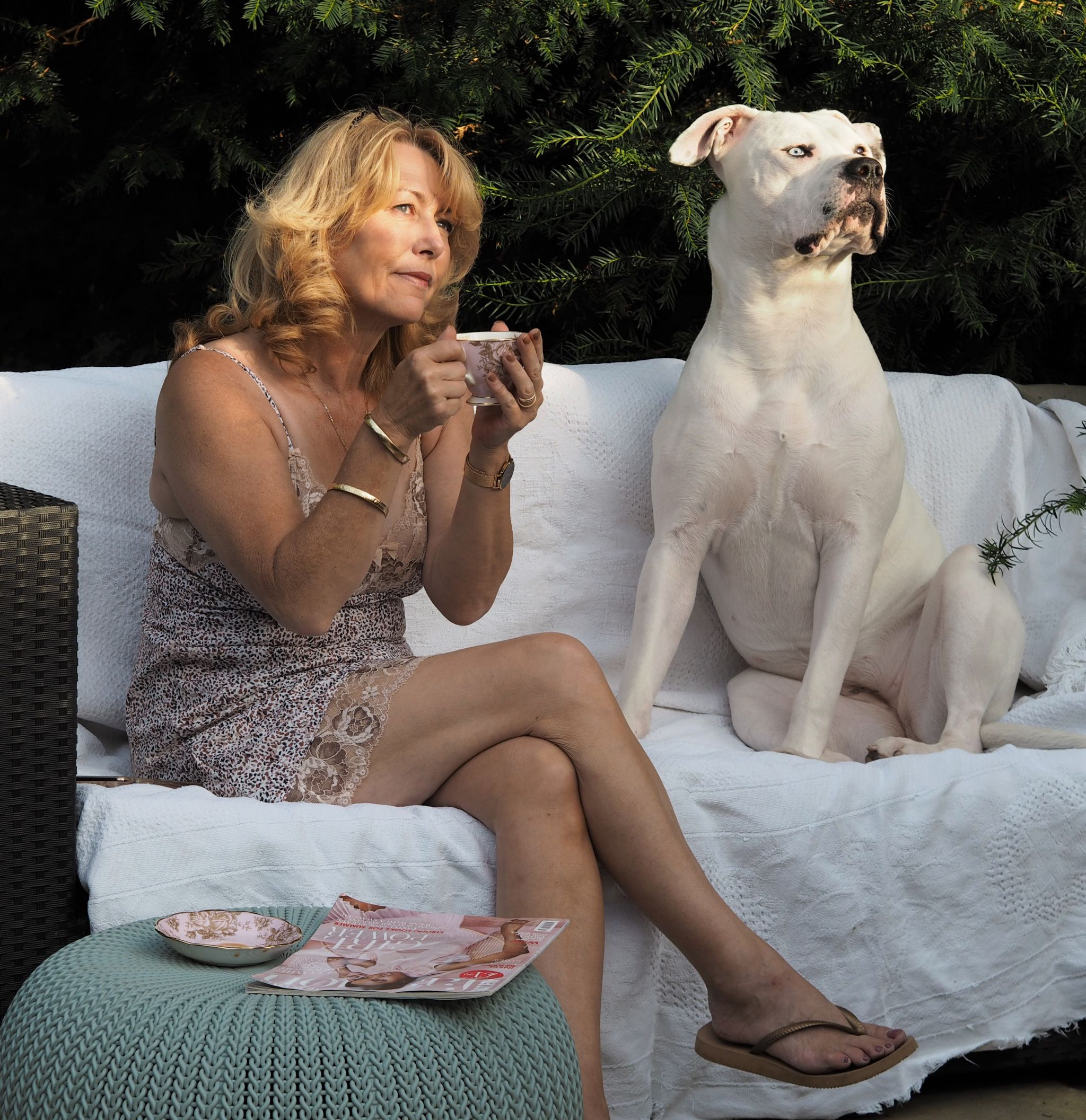 I'm waiting for the weather to be hot enough to wear these petticoats around the house like I did last year!
Knickers!
Who doesn't own a pair of Bridget Jones knickers? I have a couple of pairs. To be honest, my everyday seamless knickers are not anything special, but I do always go for seam-free, the slinky, silky material kind that's just been cut at the legs with no stitching.
My favourite finds are the cheapest too. F+F or Primark are always winners for me and I've been happy with them. I'm looking forward to seeing how these new Fantasie one's shape up.
For smooth bum lifting, thigh shaping and tummy suckers (the ones you can't wait to get off when you get home!) I find the best I've come across is also from the same brands just mentioned.
My all-time favourites being from F+F at Tesco. I tend to go for the longer length shaper because I find the shorts version often show through clothing.
The nearer the knee the less noticeable they are. It's a tip worth trying out. I also find that these shapers can be so restricting when the leg length is short, you get a bulge at the top of the leg. Not flattering at all. That's why all of the shapewear above I'm recommending is pretty long in the leg. That's what I would recommend.
There are some great torso/body control knickers out there to buy. When trying these on (and it really is worth trying them on) Make sure to sit down in the changing room. (I try them on over my knickers of course for hygiene ) If they stay put, they're worth buying because they have a tendency to roll down and that's not great!
THANK YOU FOR STOPPING BY!
Come back for more. Click on the subscribe form below
YOU MAY HAVE A FRIEND THAT'S INTERESTED IN THIS? PLEASE USE THE SHARE BUTTONS
XO LAURIE
Subscribe for the latest updates!