Baukjen is right up there on my love labels list. I've just received some more gorgeous items and looking at what I've received in the past I've sort of collected a near complete capsule wardrobe from this brand without even realising it!
I'm a classic dresser full stop. I like to add modern accessories to what I wear, that way none of it is going to date and clothing will last for years. Baukjen is exceptional when it comes to tailoring, I just love the cut and quality of their materials, plus the little finer details that make all the difference.
Adding some cream to the capsule wardrobe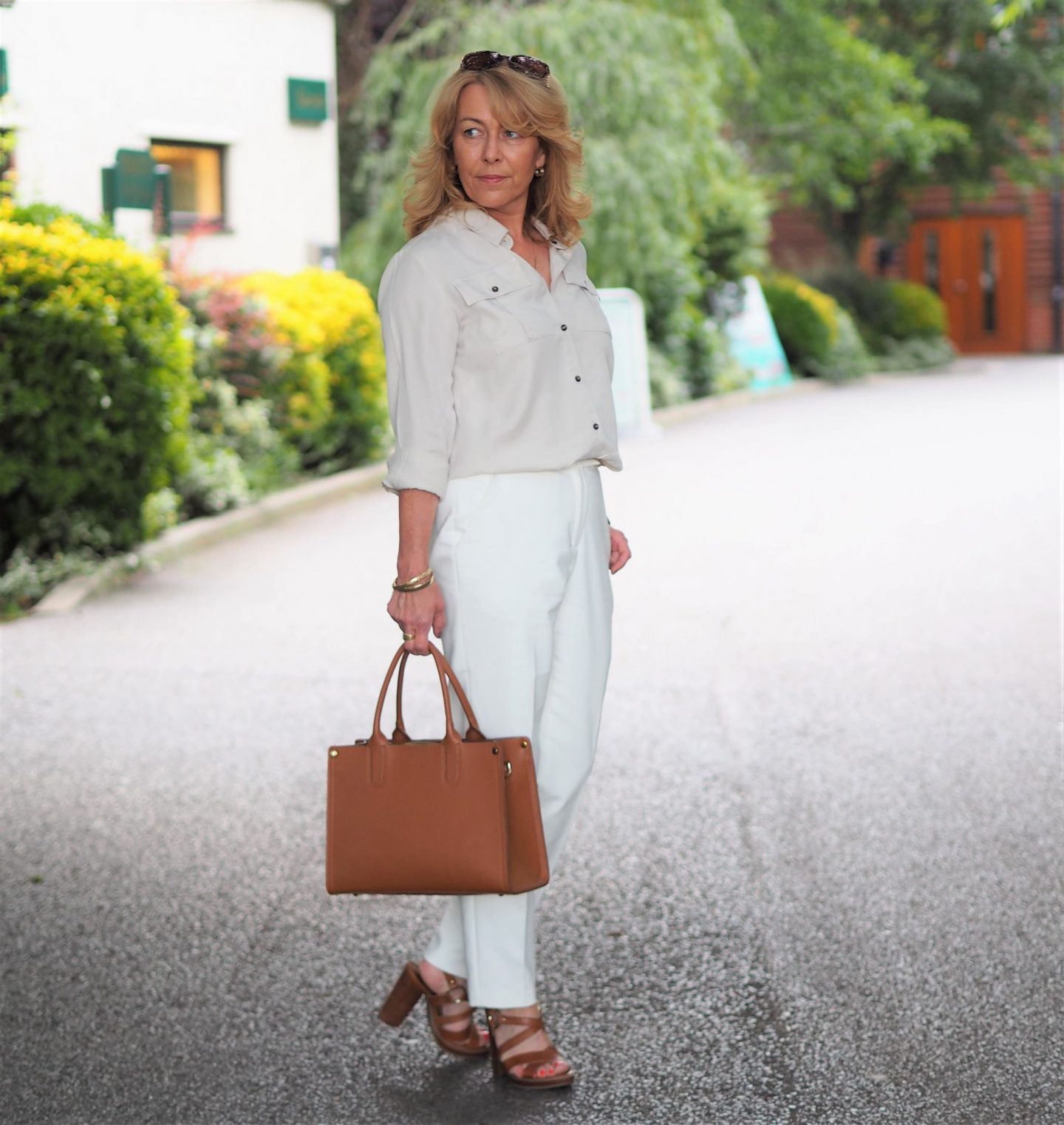 You can't go wrong with cream, can you? I'm a huge fan of this colour and it's a colour I most probably wear over any other colour in my wardrobe.
It was only when I was getting dressed to shoot these photos that I started to think how else I'd pair these two items that I realised how much I can mix and match all of my Baukjen pieces together and the lightbulb moment hit me of how I had collected this capsule wardrobe without even realising.
The Ellen Safari Shirt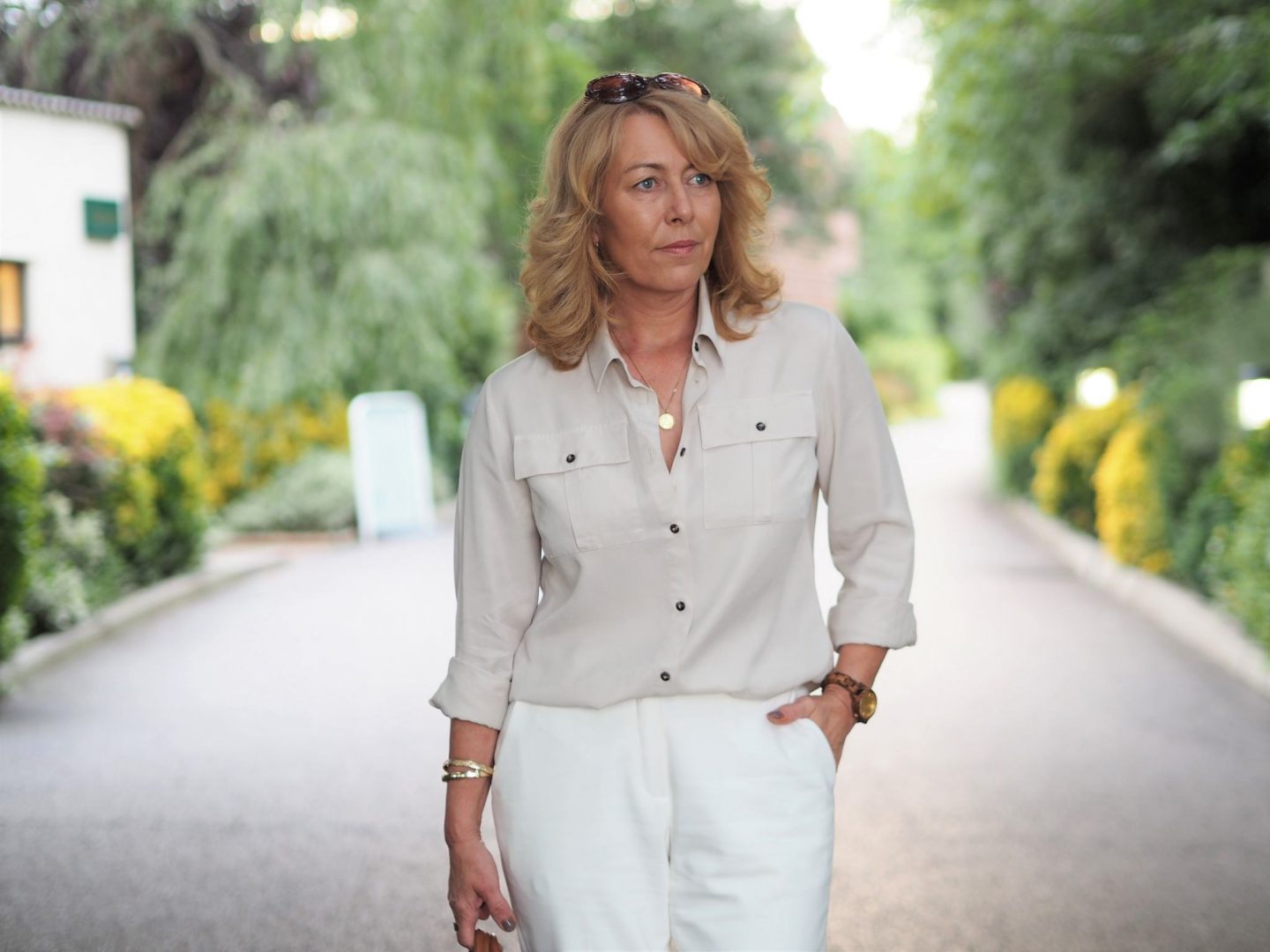 Take this Ellen Safari shirt for instance. It's going to pair well with my Wren skinny jeans and my black boyfriend jeans.(See below) It works perfectly well with the new cream trousers and add different accessories to this outfit and it could pass for a night out too. I love this Stone neutral colour and it's available in white too if you're looking for a good quality white shirt.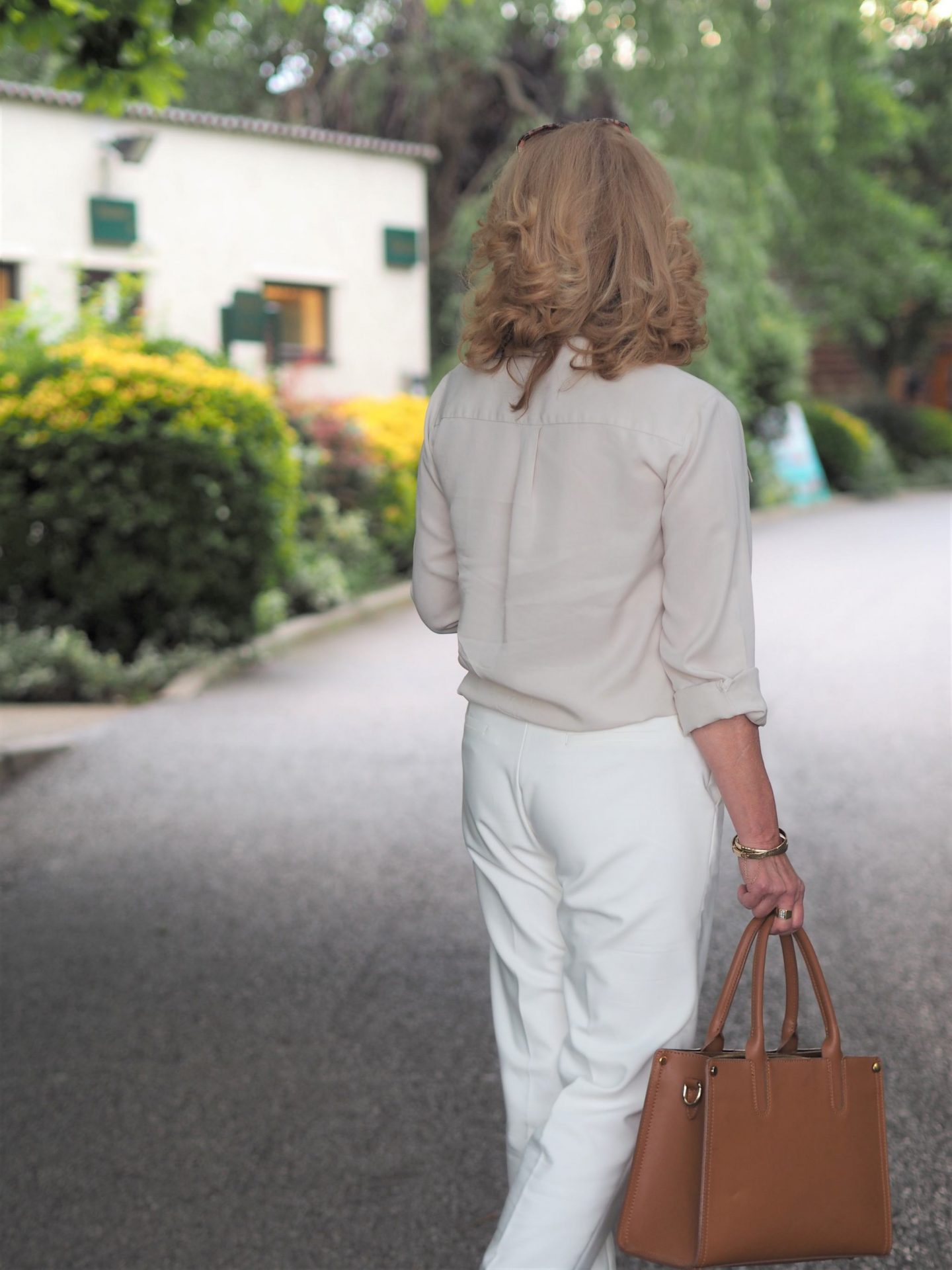 The Wren shirt is just so simple it will work with so much. An item I know I will reach for time and time again. The material (100% Lyocell) is super soft and it drapes beautifully. The back is slightly longer and would work just as well over trousers or jeans. And one pleat at the back for a smart finish.
The cream capsule cigarette pant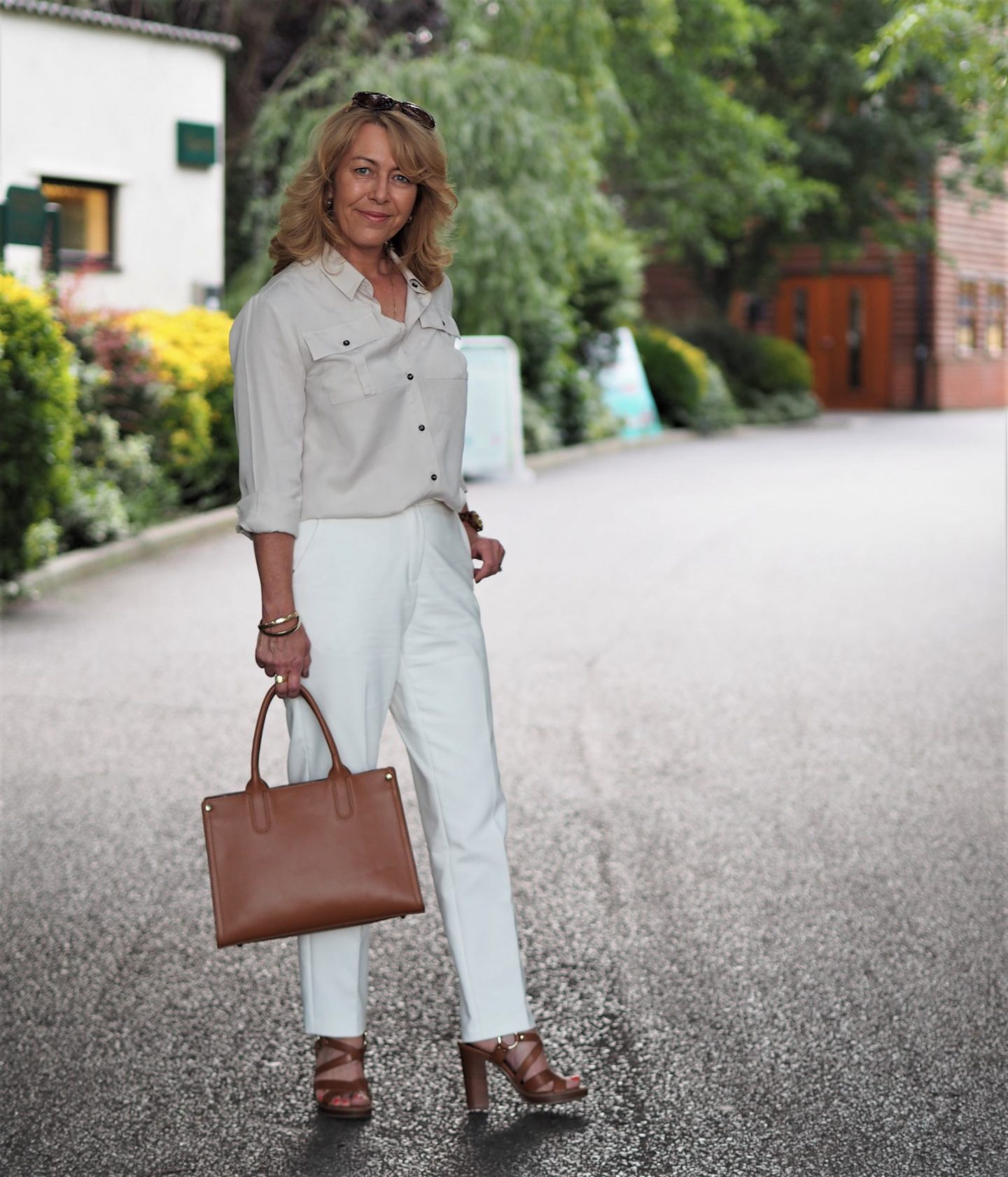 I have many pairs of cream trousers. Flared, bootcut, skinny and now this cigarette style. I have to say how great these feel on. A silky feel to the inside and on the outside, they feel very soft yet structured. Perfect again for day or night. I'm going to a party soon and will most probably wear these with an evening top.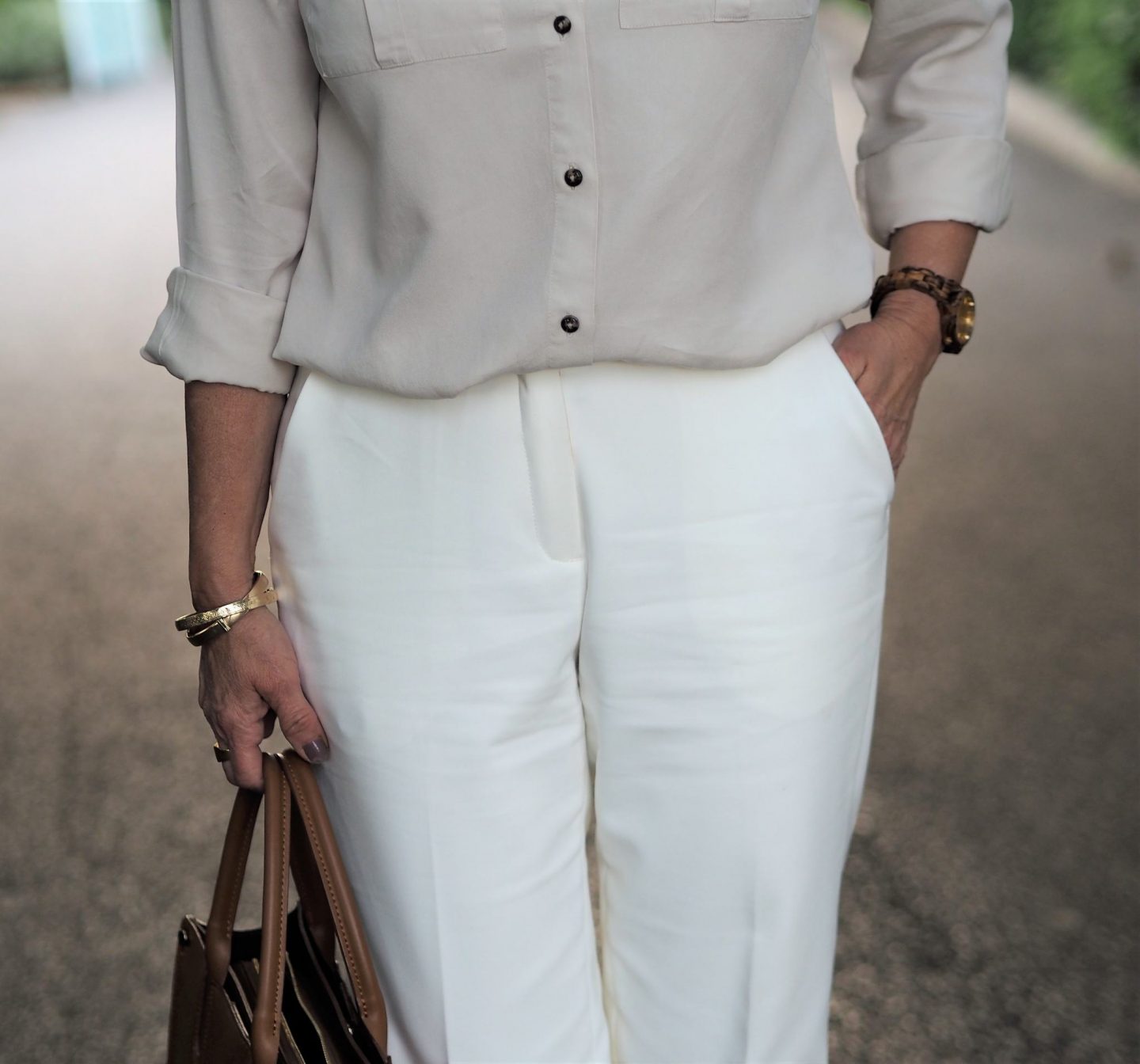 Accessories I've kept simple. Tan is always a favourite for me in summer. It works well with all colours I think. My Jord watch from way back is still going strong and the wooden links pair with the tan well.
Tan accessories are capsule, aren't they?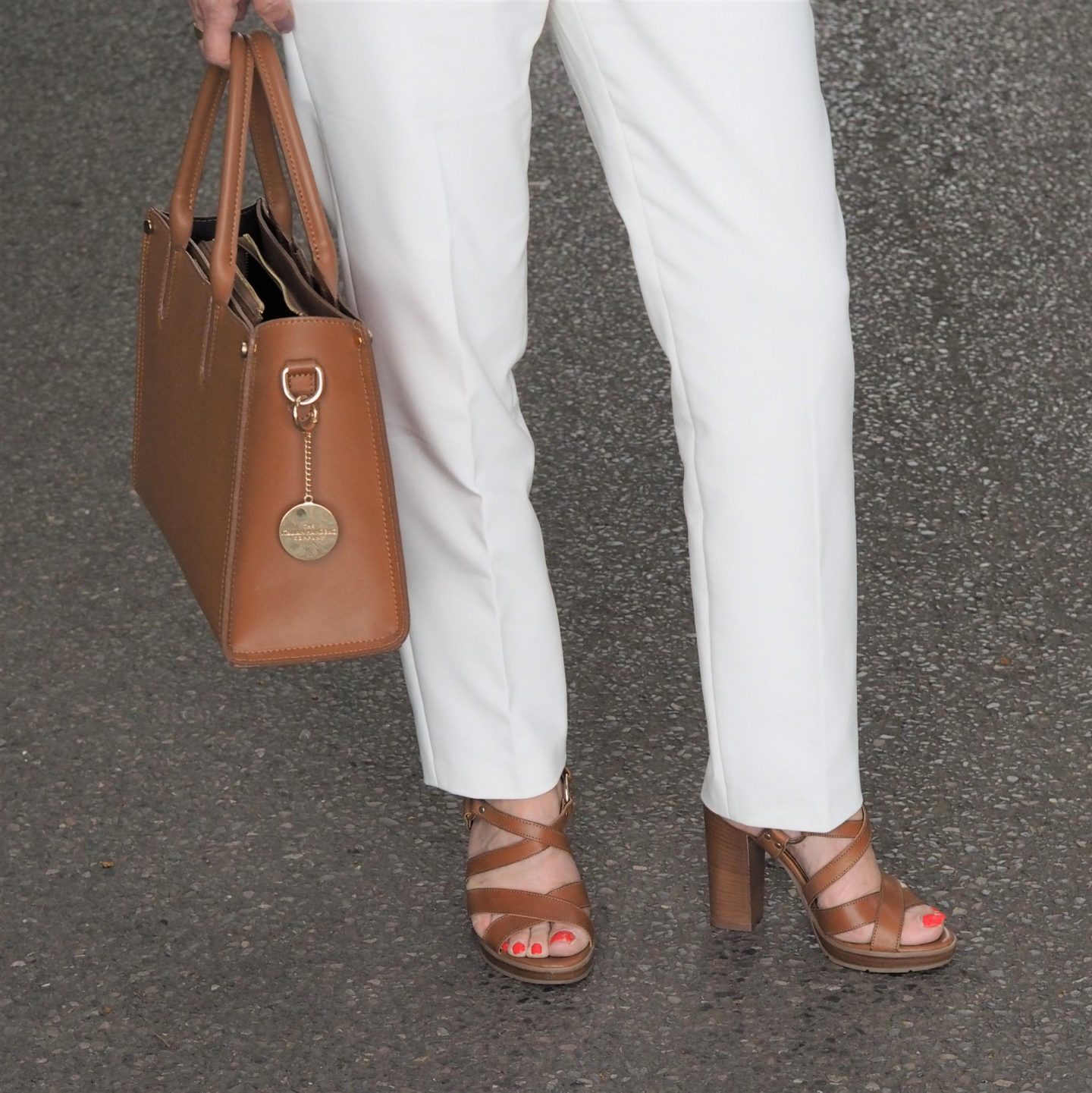 I'm really pleased with the new tan sandals that I've just invested in from Kurt Geiger. The bag you may remember from last year? I use this one a lot!
Waiting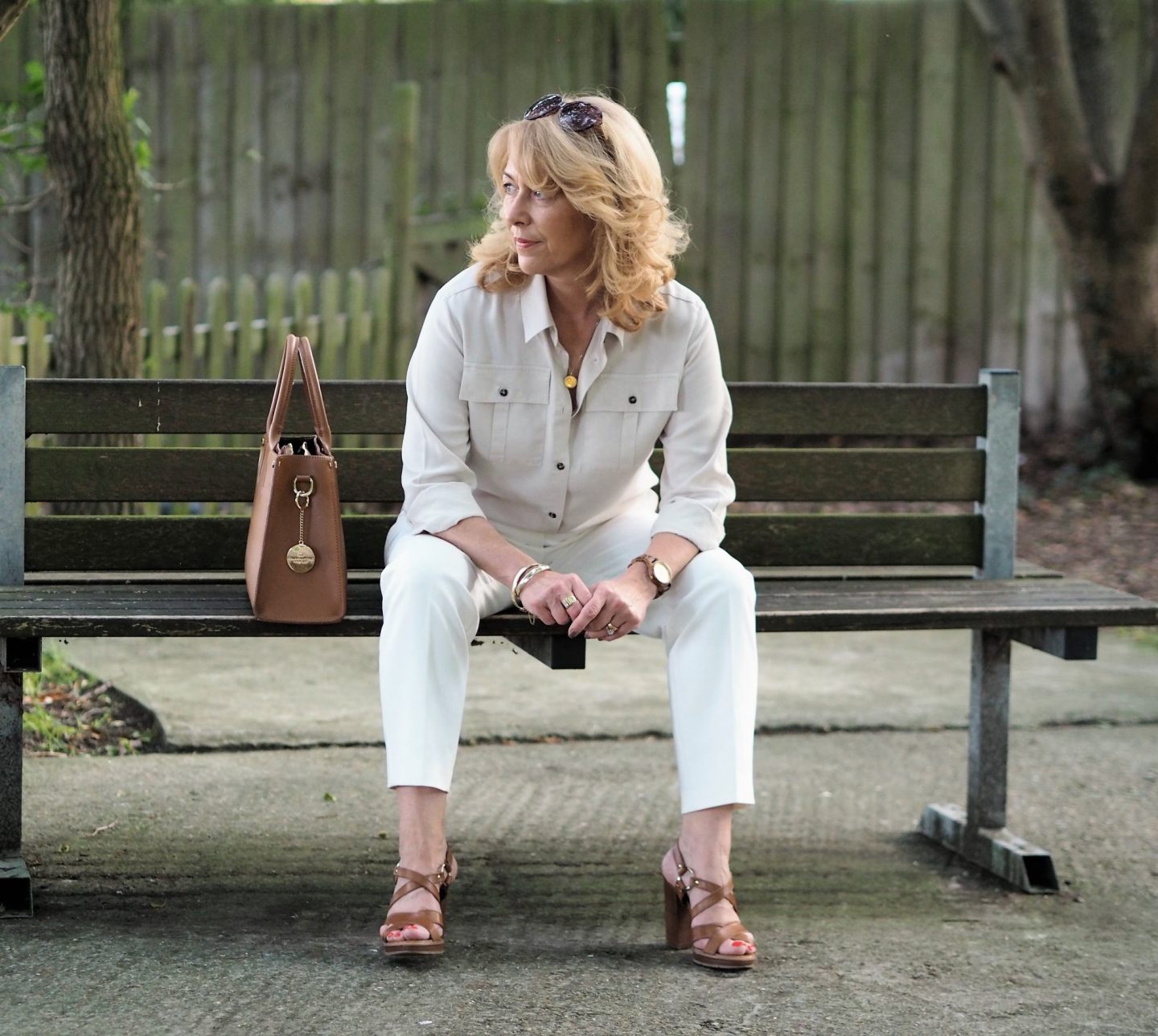 I have to tell you about taking these photos. As you may well know I'm dividing my time between London and Essex at the moment. An evening drive took us to Barleylands Farm. It's a lovely place and full of little independent shops.
Although I knew the shops would be closed I thought it would be a good idea to take the photos there. On returning to the car, we realised that we had been locked in via the large gates we drove through! So I sat here while Dee set off to find someone who knew the code! It took a while.
You decide
As I said many of my items from Baukjen will work together. I'm sharing my other Baukjen items here with you. Maybe you can tell me how you would mix and match these items to create different styles.
The Wren Skinny Jeans and the Frances Blazer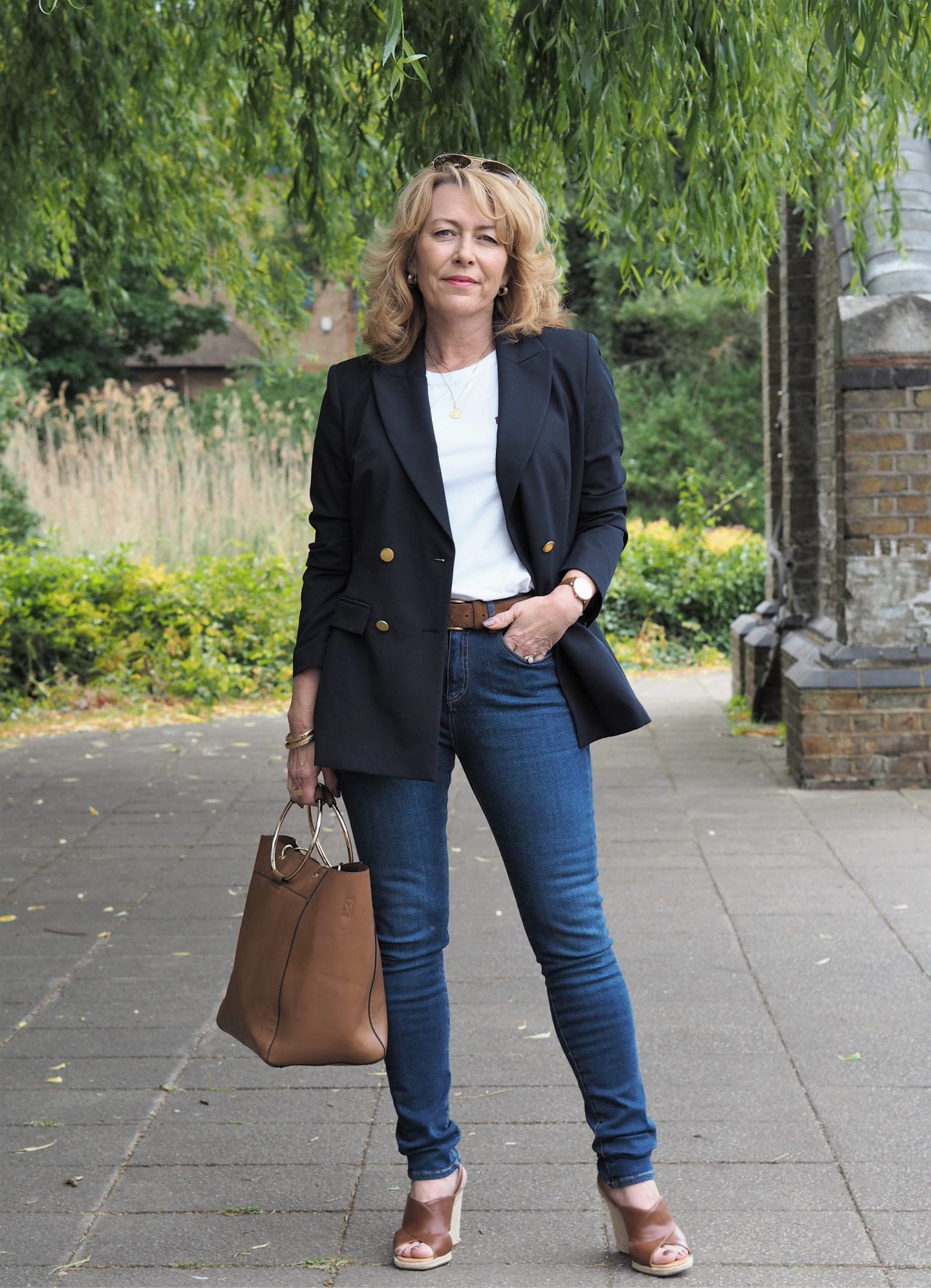 You can read the post here
The Emin Pink Blazer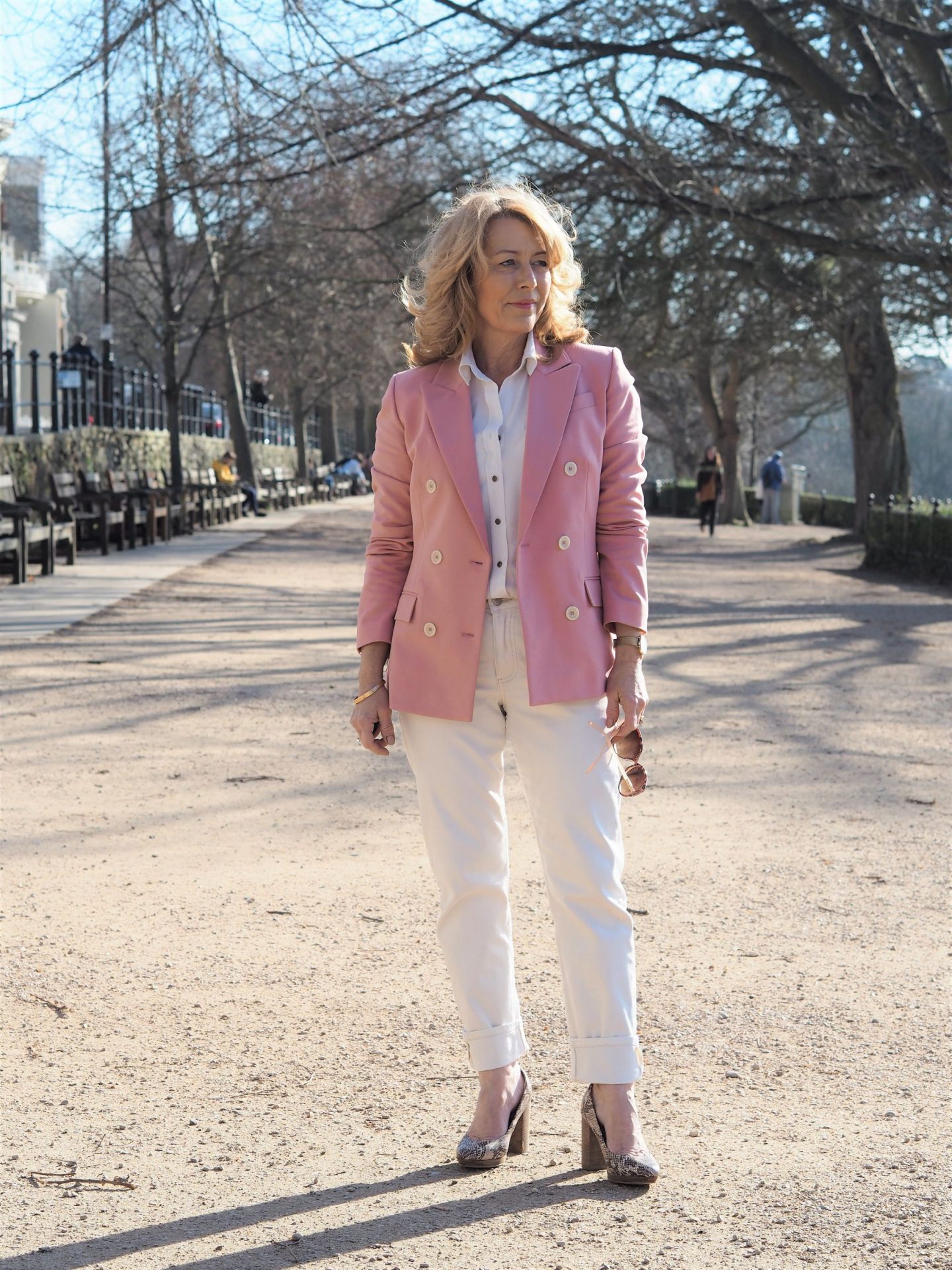 You can read the post here
The Natalie Blouse and Black Boyfriend Jeans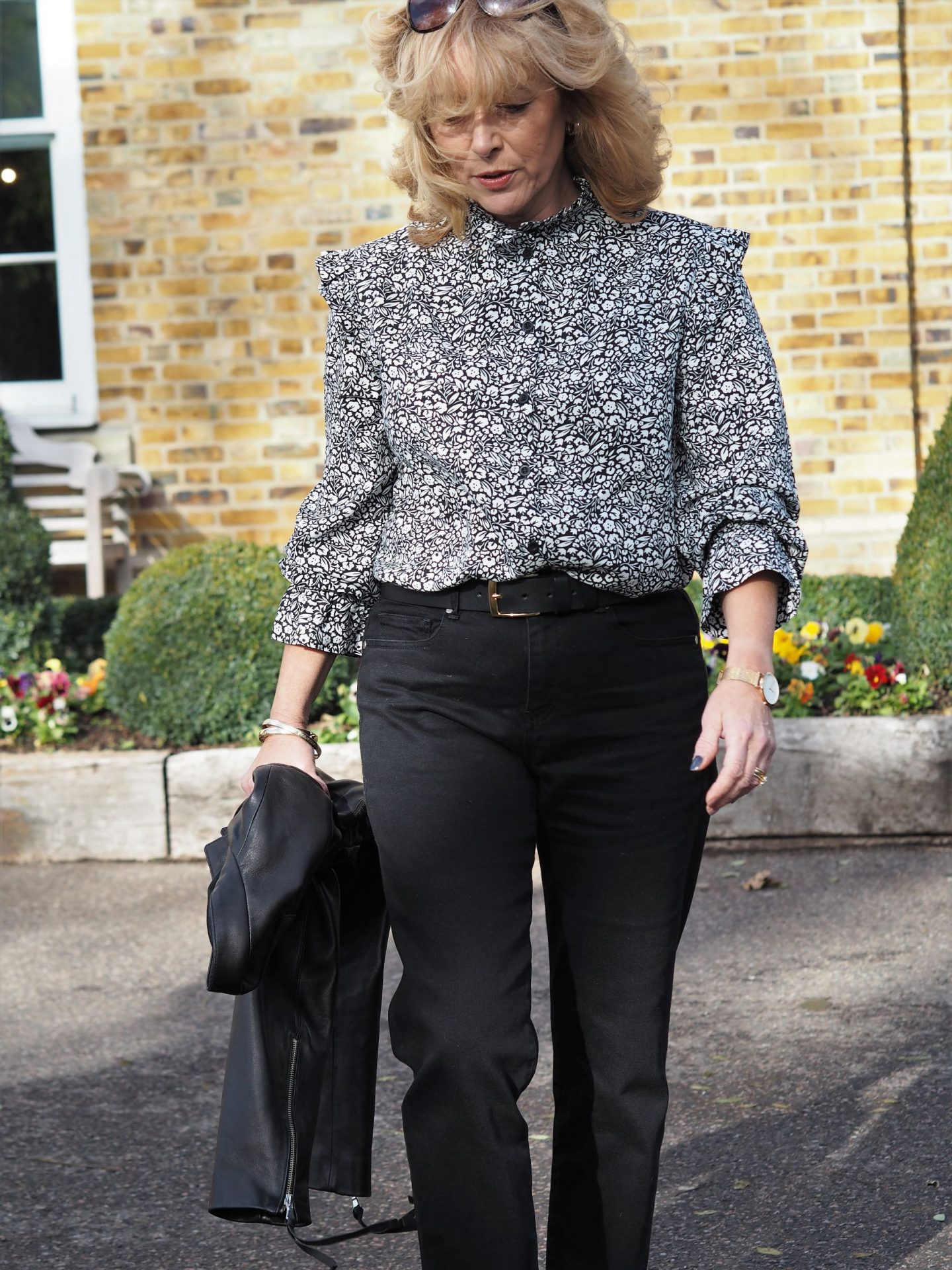 You can read the post here
A new Addition to my capsule wardrobe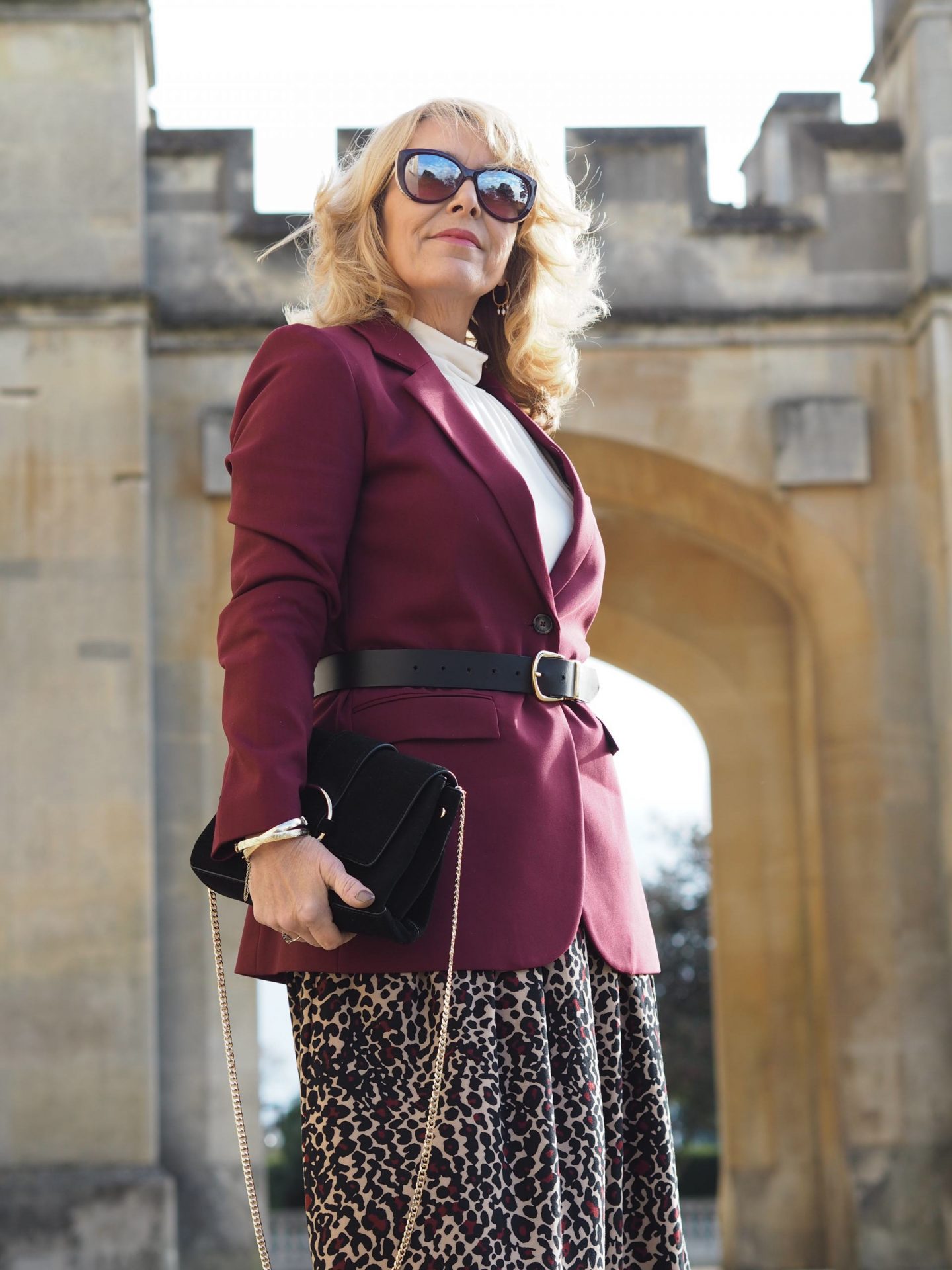 This outfit has been featured on the blog since I published this post, so it's a bit of an update. I think the outfit is so beautiful I had to add it. I've worn all three items in many different ways. You can catch the post here
And here's another way that I've worn the skirt. It's great with black too!
I look forward to hearing how you would style these items. Before I go, there's a sale on over at Baukjen too. Up to 60% off!
Thank you for stopping by!
Come back for more. Click on the subscribe form below
YOU MAY HAVE A FRIEND THAT'S INTERESTED IN THIS? PLEASE USE THE SHARE BUTTONS
XO LAURIE
Subscribe for the latest updates!