This time last year I received one of my all-time favourite blazers. So wearable, it works with nearly everything in my wardrobe to complete smart or casual looks. I was quite clever when thinking about the design of the blazer.Thinking about which material would go with everything, the style, It's been worn time and time again.
This year, the clever brand Sumissura asked me if I would like to try something different. I decided on a dress and got to work thinking about which style I would choose.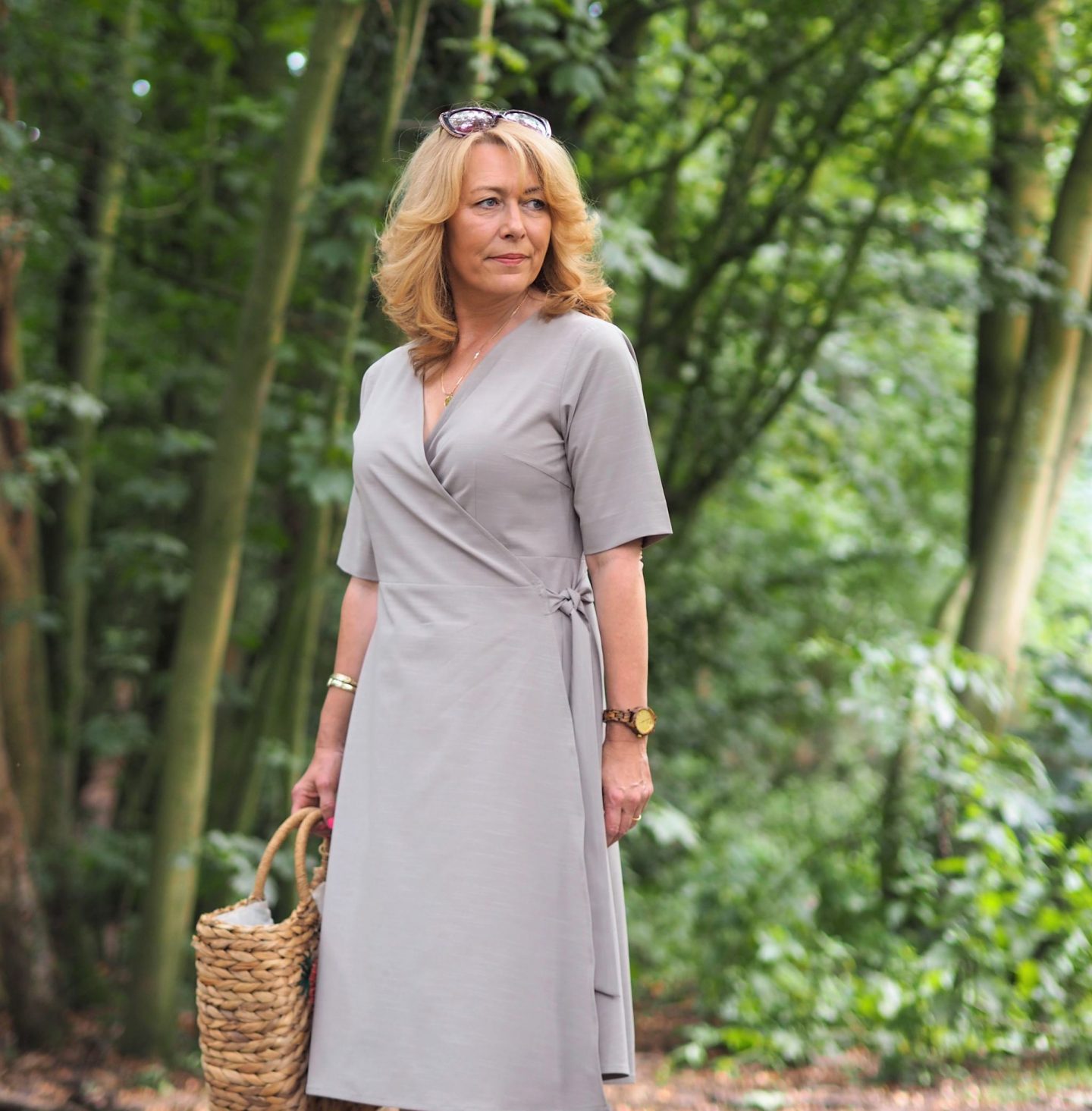 The first thing I thought about was material. If you want to, you can request samples from Sumissura. There are so many patterns, plains and colour options. I, of course, played it safe and went for a neutral! I will get maximum wear choosing different colours to pair with the dress via accessories.
Which design to go for?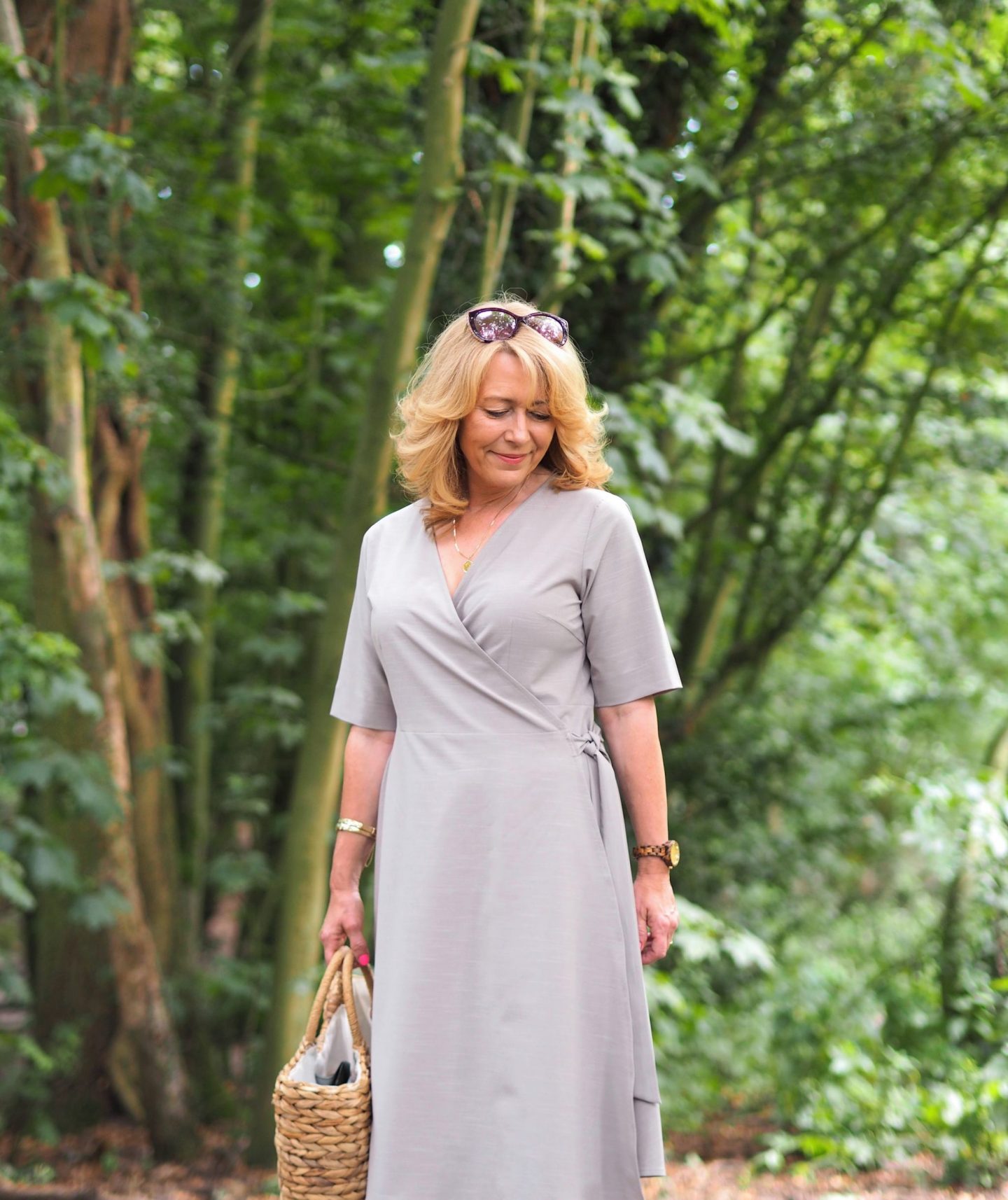 I really enjoyed designing my blazer the first time with sumissura and choosing the dress was just as much fun. You can keep swapping and changing little details until your happy with the design. I decided on a wrap style dress.
There's a choice of sheath, A-line and shift dresses. That doesn't sound like a lot of choices but when you start adding the finishing details it really becomes your own, made for you dress, or whichever item of clothing you wish to design, even down to the buttons.
I feel I did make one mistake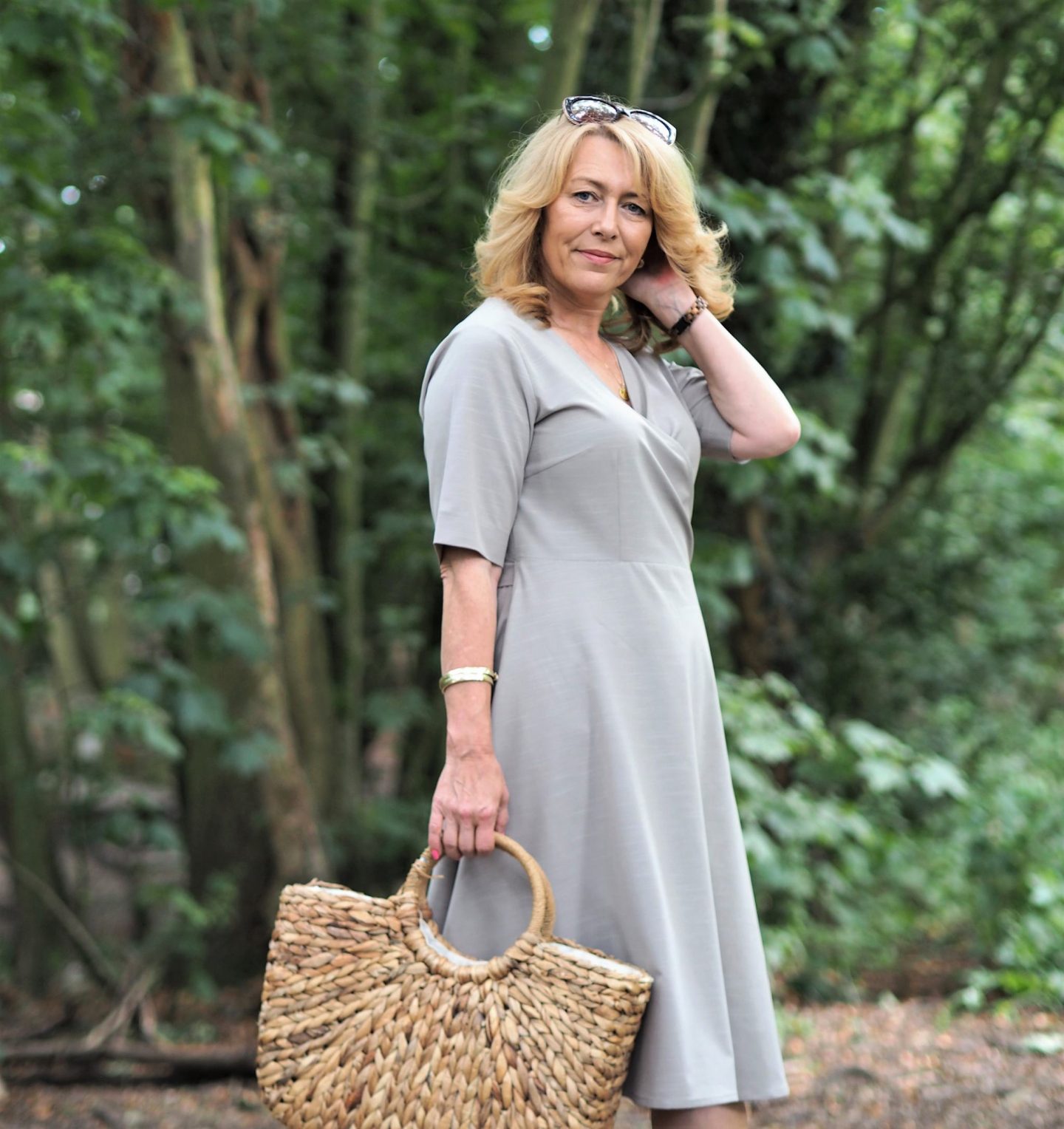 Ok, so when it came to choosing the sleeves for this dress, I really couldn't make my mind up. There's sleeveless, capped, short, long, three quarter, belle sleeve or what I have gone for here which is elbow length.
I was very torn between the bell sleeve or the style I have chosen and as soon as I put the dress on I knew this isn't a flattering sleeve length for me. The first thing I did was turn the sleeve up and I think it looks so much better but I've worn the sleeves as I ordered for you to see. I wish I had gone for the bell sleeve! My fault, not theirs.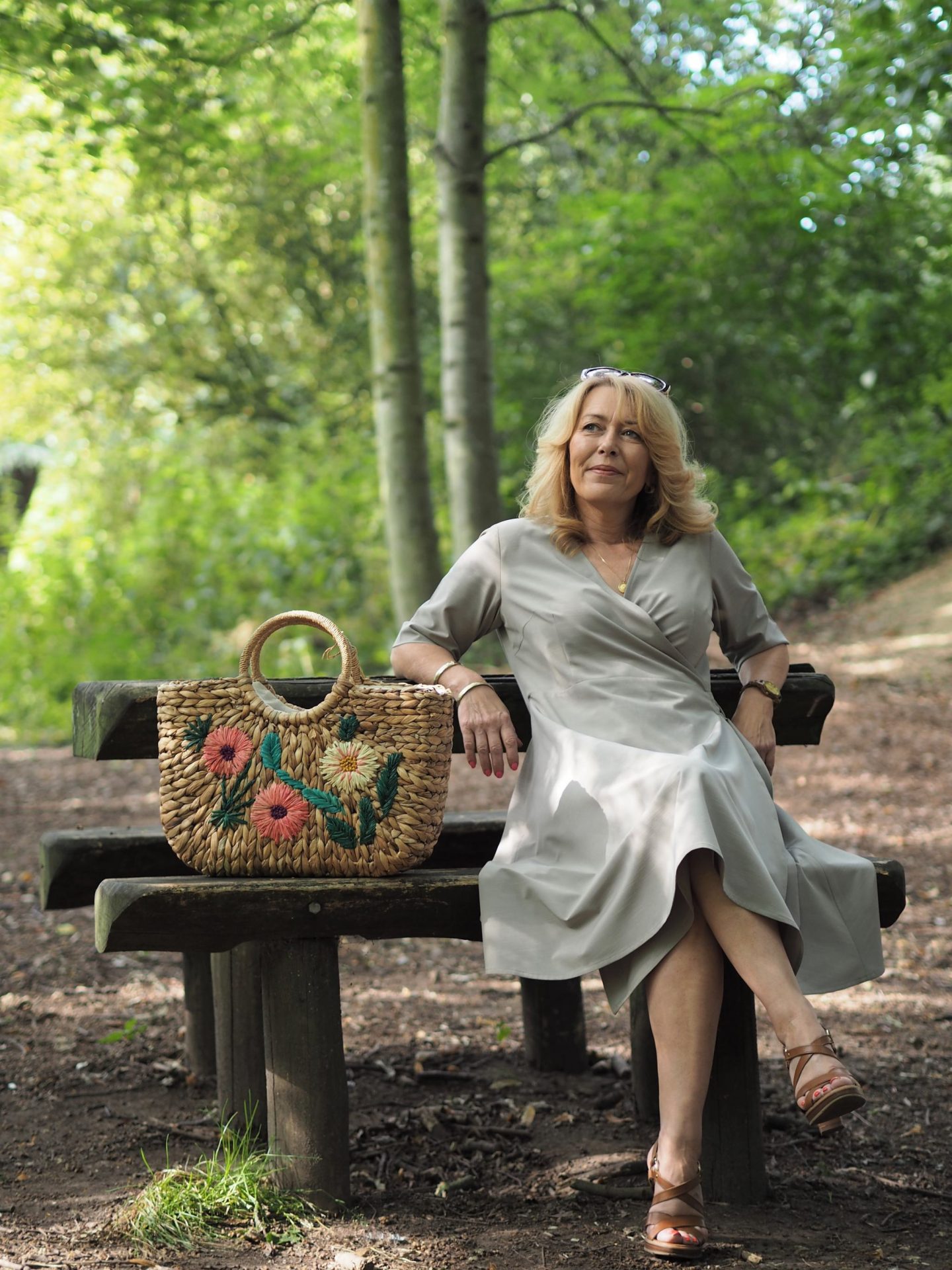 Go over to the site and design a dress and let me know which sleeve type you would have chosen. But the beauty of designing your own is the fact that you will get the length that's perfect for your arm length. So if like me you have short arms this is a little godsend. You may be really tall and have extra long arms? Then this brand will work well for you too. This will be interesting for shirts and jackets too.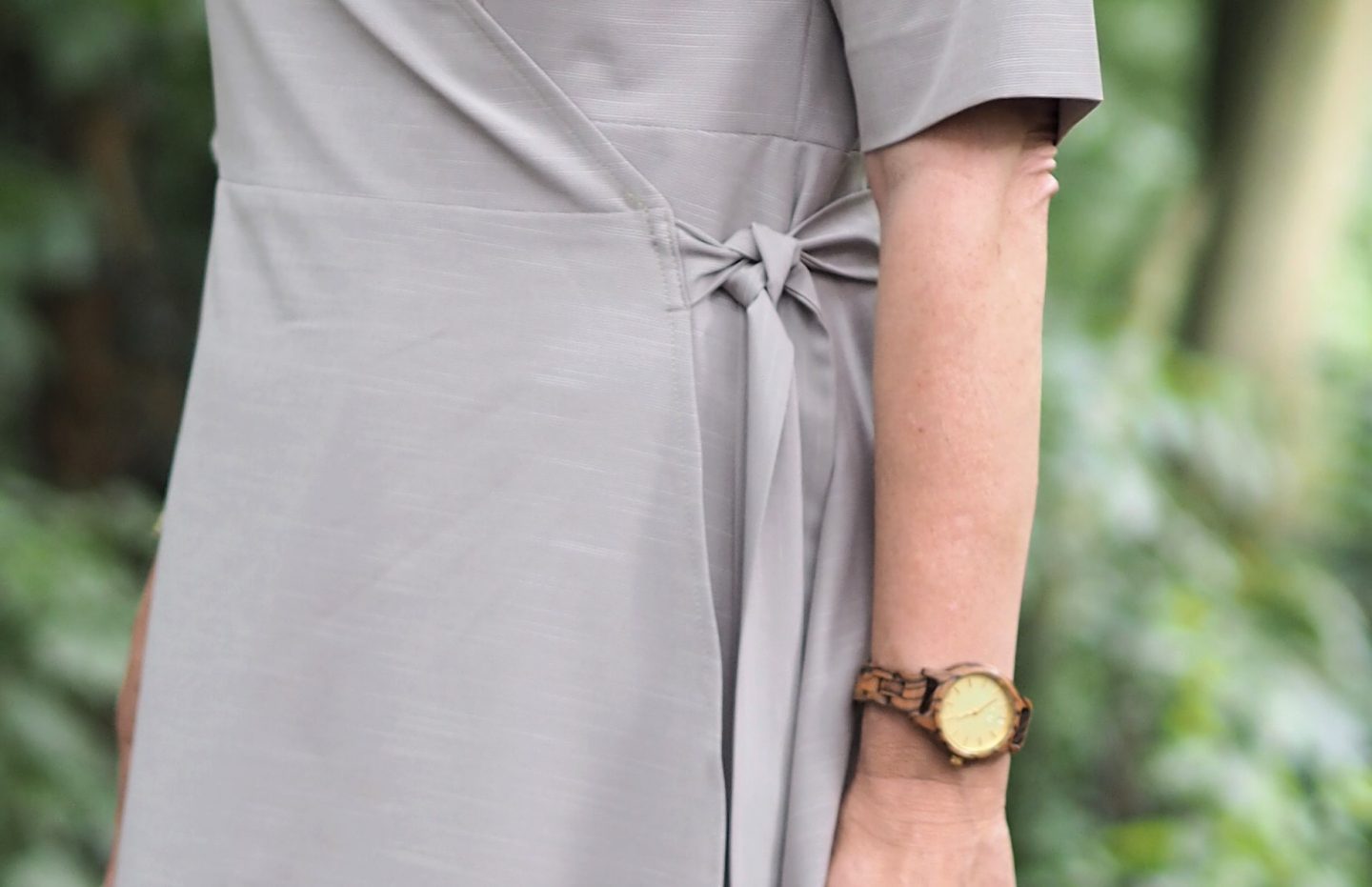 As you can see. Elbow length is what I ordered and elbow length is what I got! Adding in your measurements takes a little time but whichever item after that you want to design is calculated for you. Again, I think this is great for Petite or tall ladies that have problems finding the right fit.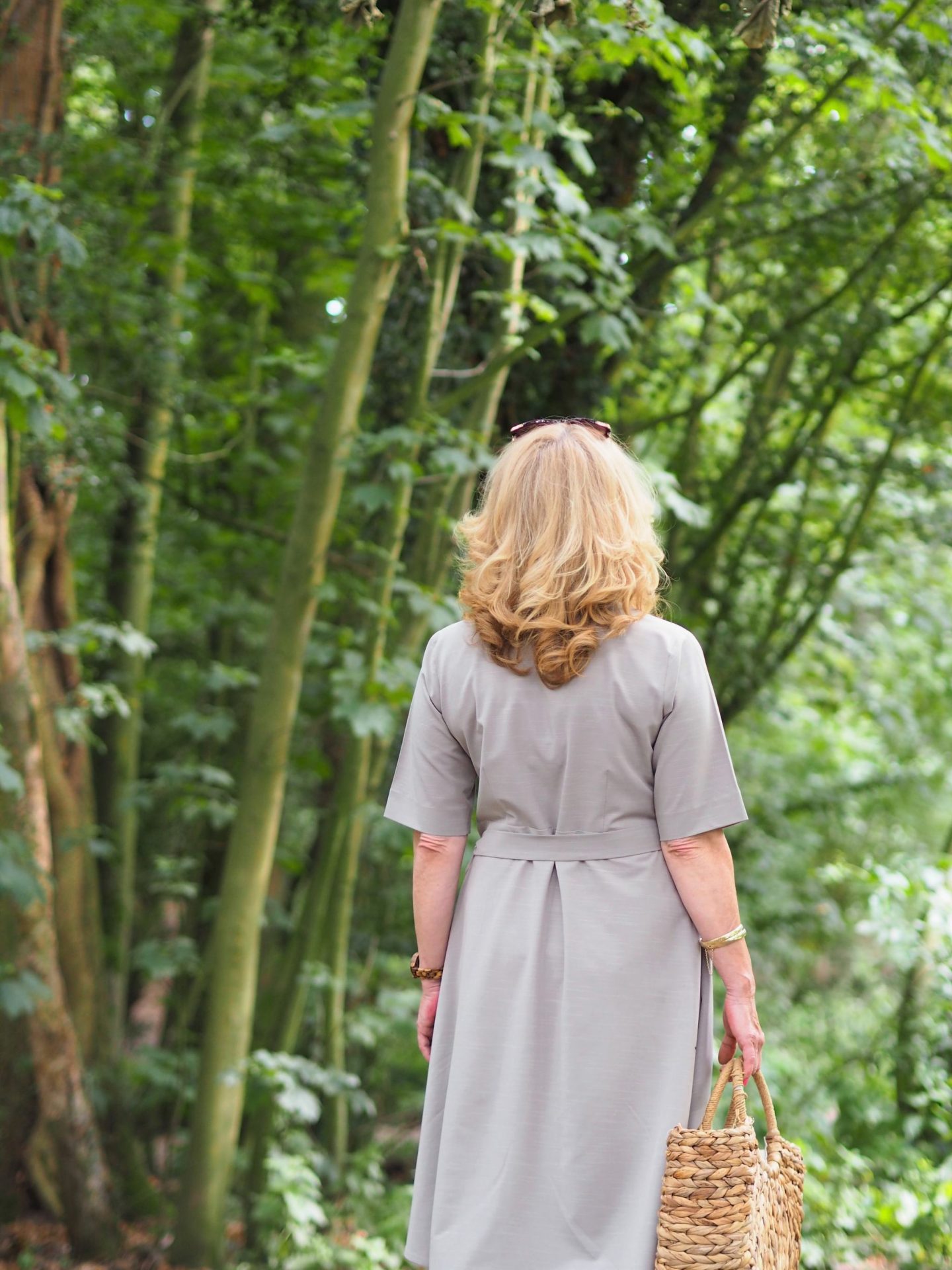 I decided on a flare type skirt. The attached tie wraps around nicely. The dress is not restrictive in any way and Sumissura got my waist point spot on. The material is good and didn't crease much on the journey in the car to a local park, so I'm pleased about that.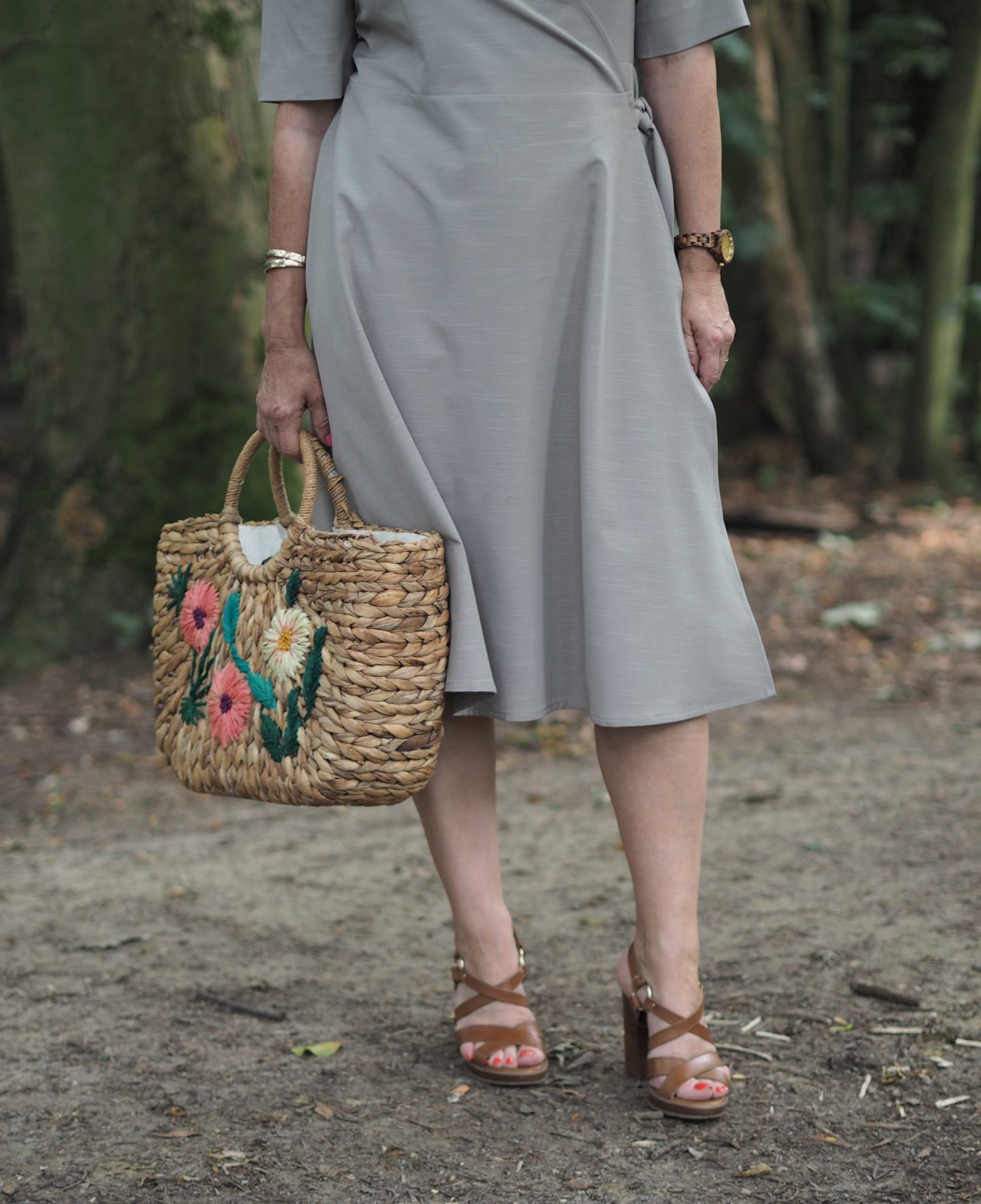 I've kept the look simple and just added the floral straw bag, a purchase from last year and my new Kurt Geiger heels. I think you could pair so much with this neutral style though.
Go play and design your own!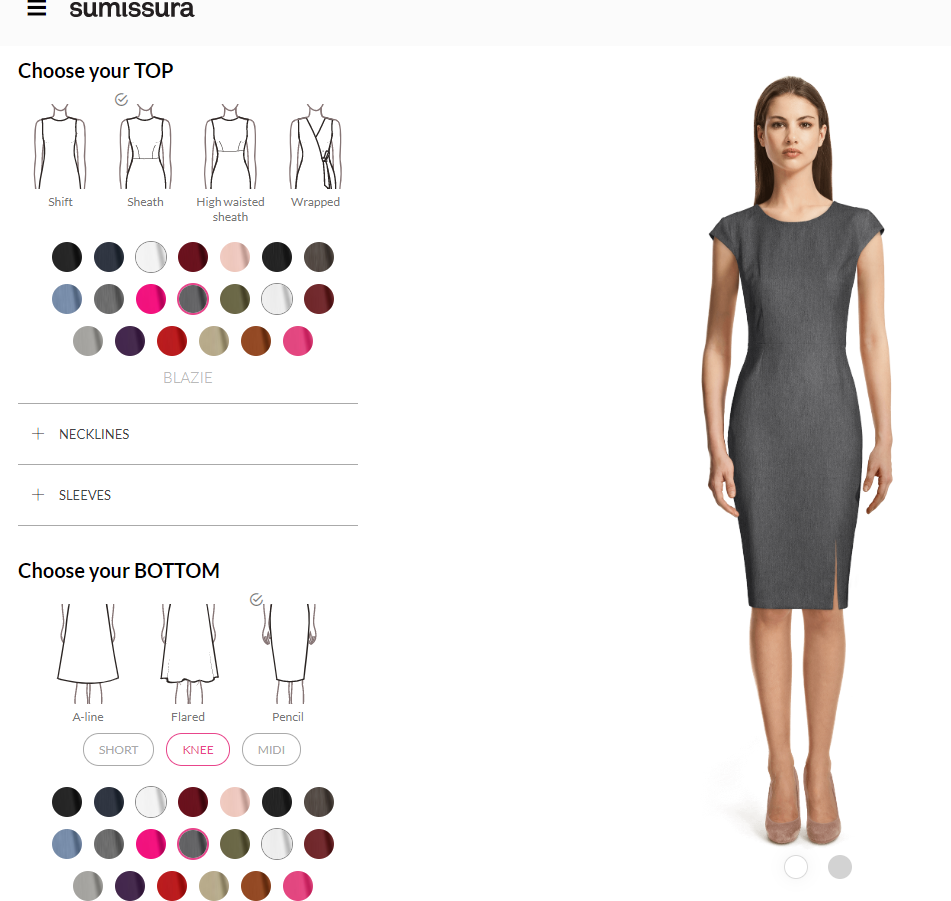 I've just inserted what the beginning of design your dress looks like. Just choosing colours at the beginning, there's so much choice. You can take a look at the blazer I created last year here. But it's not just jackets and dresses to design. There are skirts, suits, shirts, blouses and trousers at Sumissura too.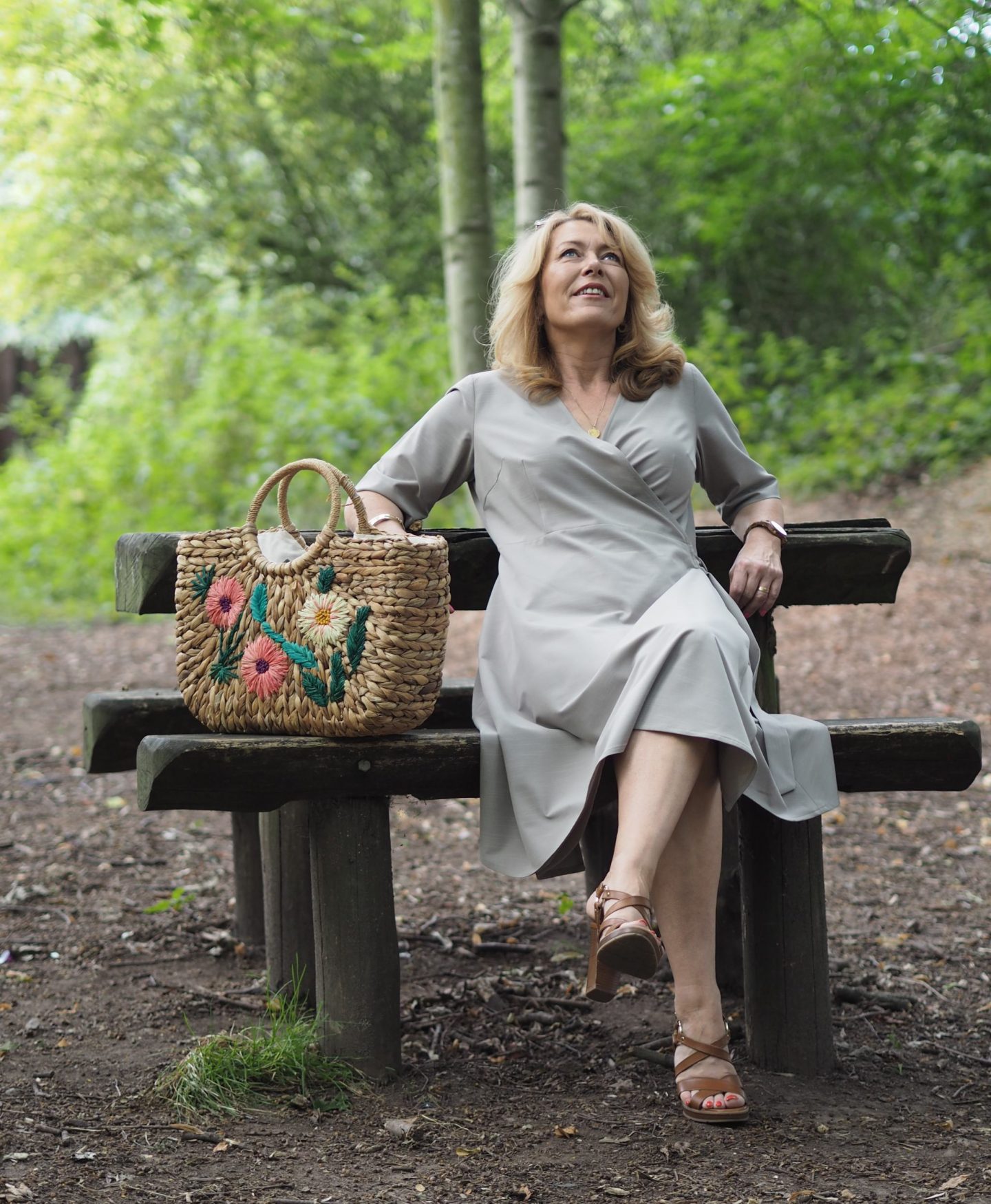 This is a sponsored post for the Sumissura brand. I want to thank them for this dress that I designed myself and I received exactly what I asked for. I love it.
Thank you for stopping by!
Come back for more. Click on the subscribe form below
YOU MAY HAVE A FRIEND THAT'S INTERESTED IN THIS? PLEASE USE THE SHARE BUTTONS
XO LAURIE
Subscribe for the latest updates!