I was lucky to get a couple of tickets to see the Dior exhibition. The first time I tried to book, every date was sold out, but then a decision to extend the exhibition gave me a second chance and I got lucky. I know there are still some tickets available up to September if you would like to go.
If you read last weeks post, you will have seen the Mary Quant exhibition? And if I'm honest I preferred that one. It was more real in terms of, Yes I would wear that, I remember that and I had that!
The Dior exhibition was so beautiful artistic and opulent. Do I remember it? Hell yeah, loads of it but the chances of Dior ever covering my back are very slim.
I loved the Dior Illustrations dotted around the walls. Drawn by Christian Dior himself. They were available to buy at the museum in different sizes. I was very tempted but couldn't think of where I would put them.
Dior – Embellishment, Tulle and Silk creations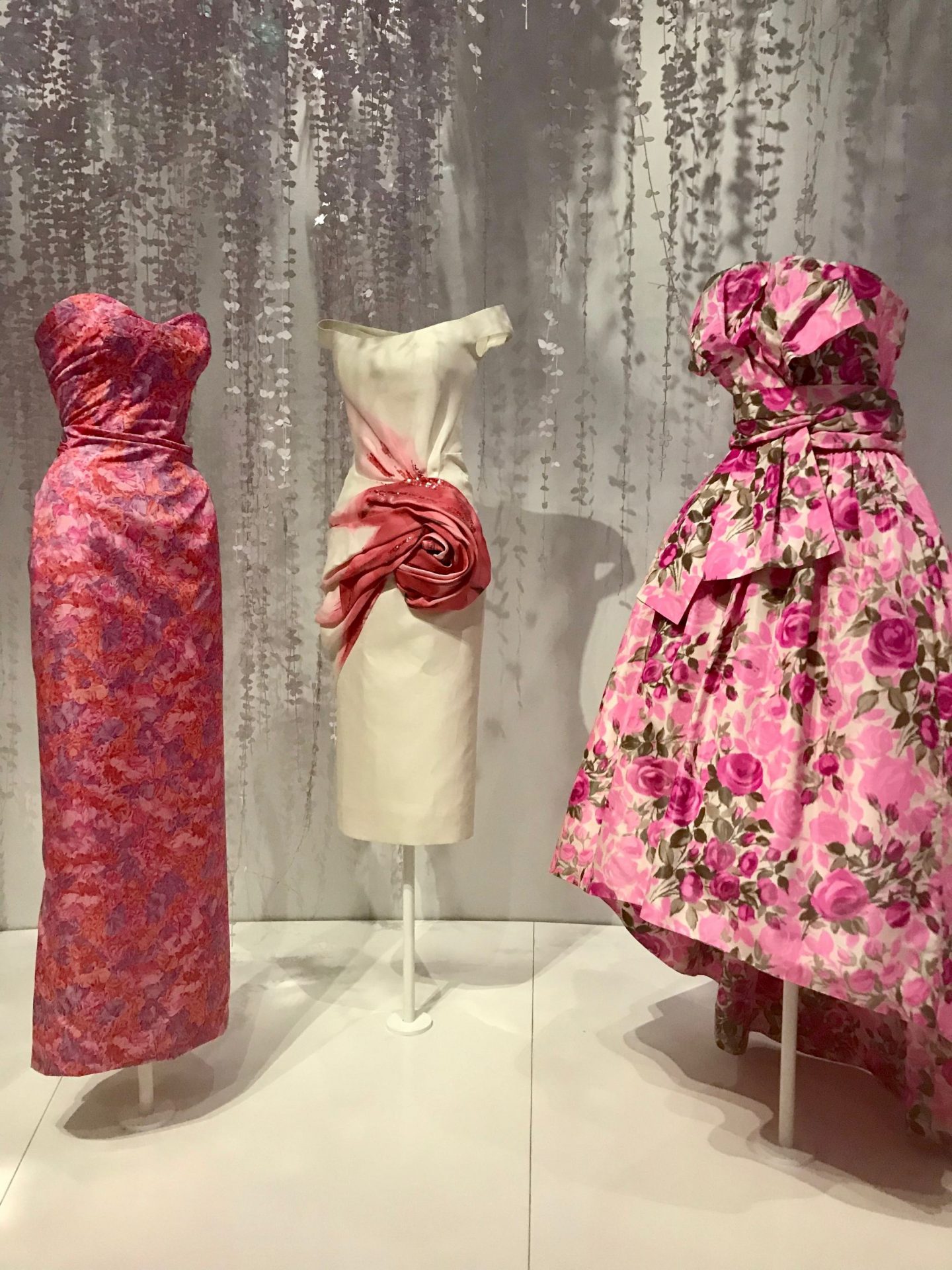 There were so many beautiful dresses. Dress after dress, just so beautifully crafted. I stood there examining each one thinking how they were created. The dress in the middle was one piece of material and I wondered how that was done?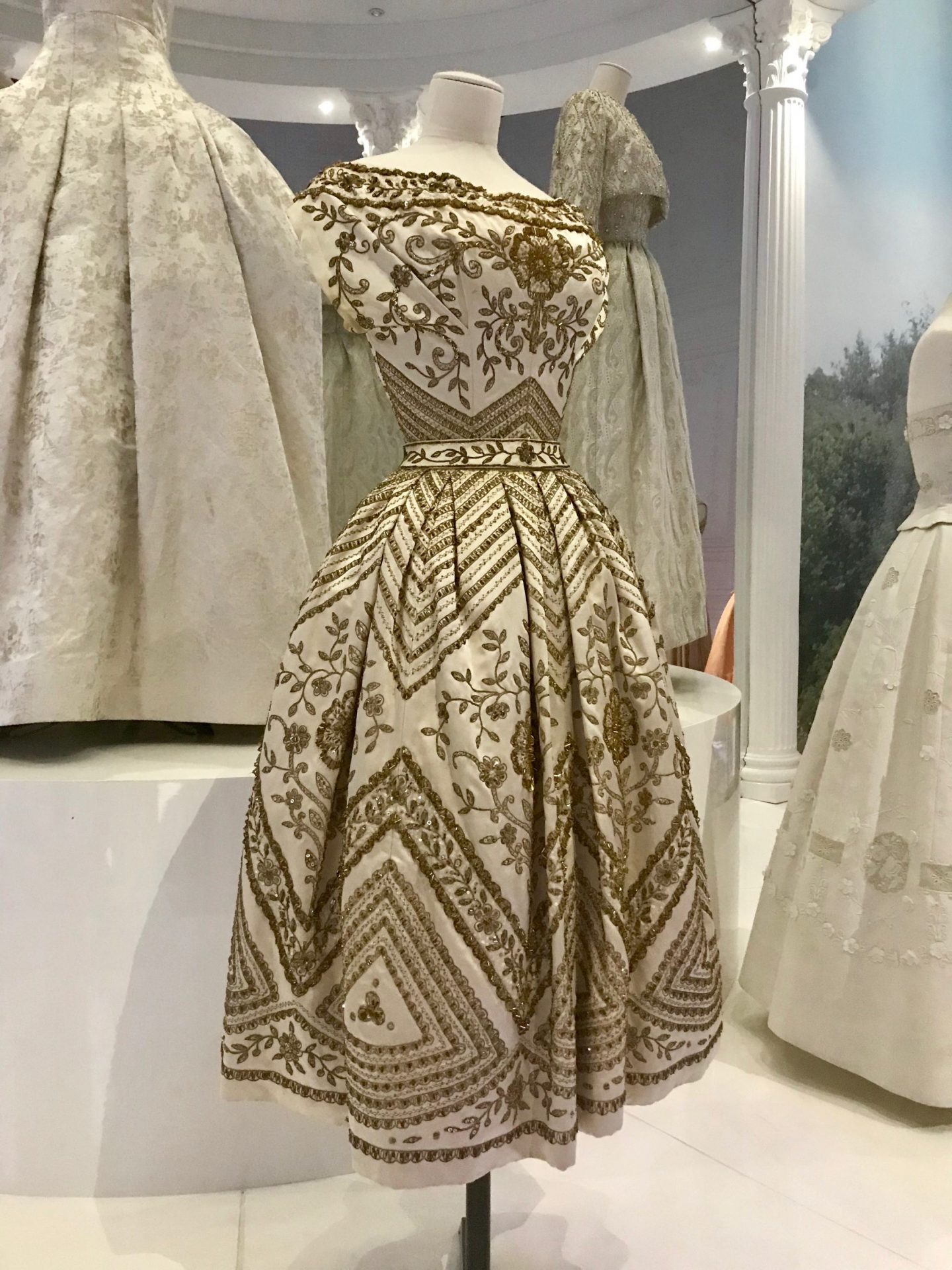 There was hardly a single dress that wasn't embellished in some way. There were lots of films to watch on screens below the dresses that explained how they came to life and I'm adding a short film below of how some of this was done. So many hours, handcrafting a single dress.
The design process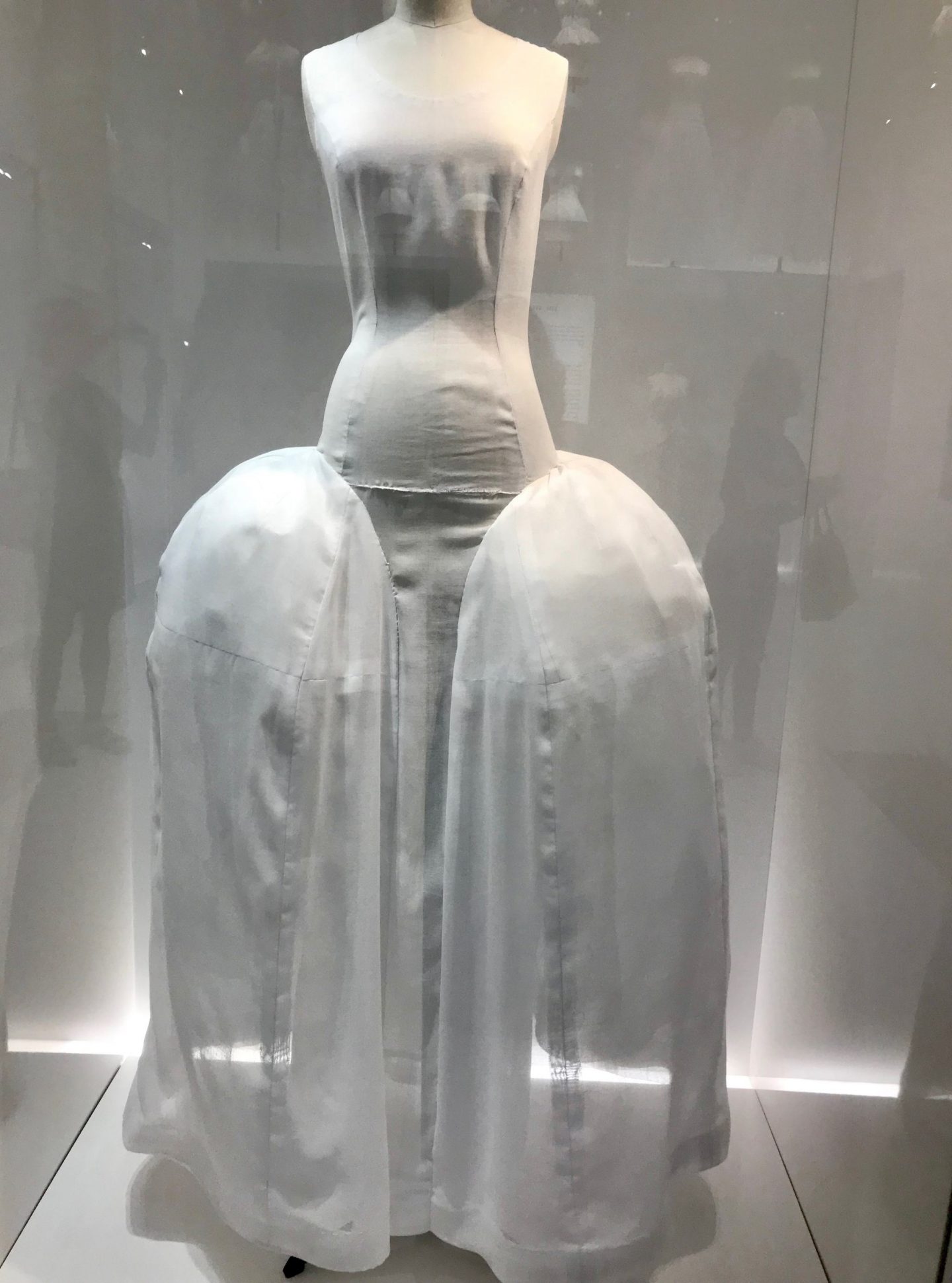 There was a whole room of template designs and I enjoyed looking out for the finished designs in the different rooms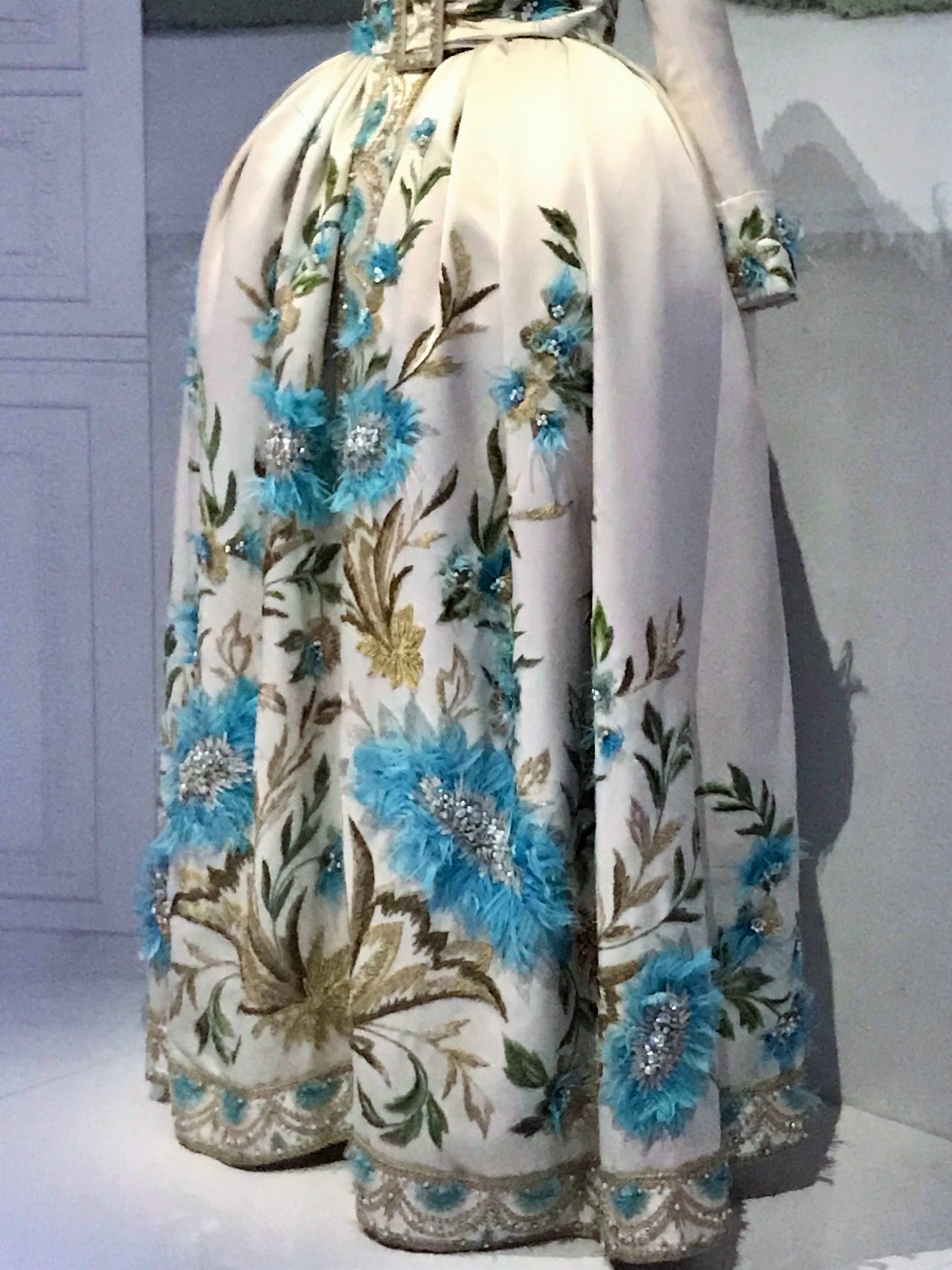 Just imagine hand sewing all that! Jaw-dropping! and for me, It was more about the work that had gone into creating it rather than the actual design.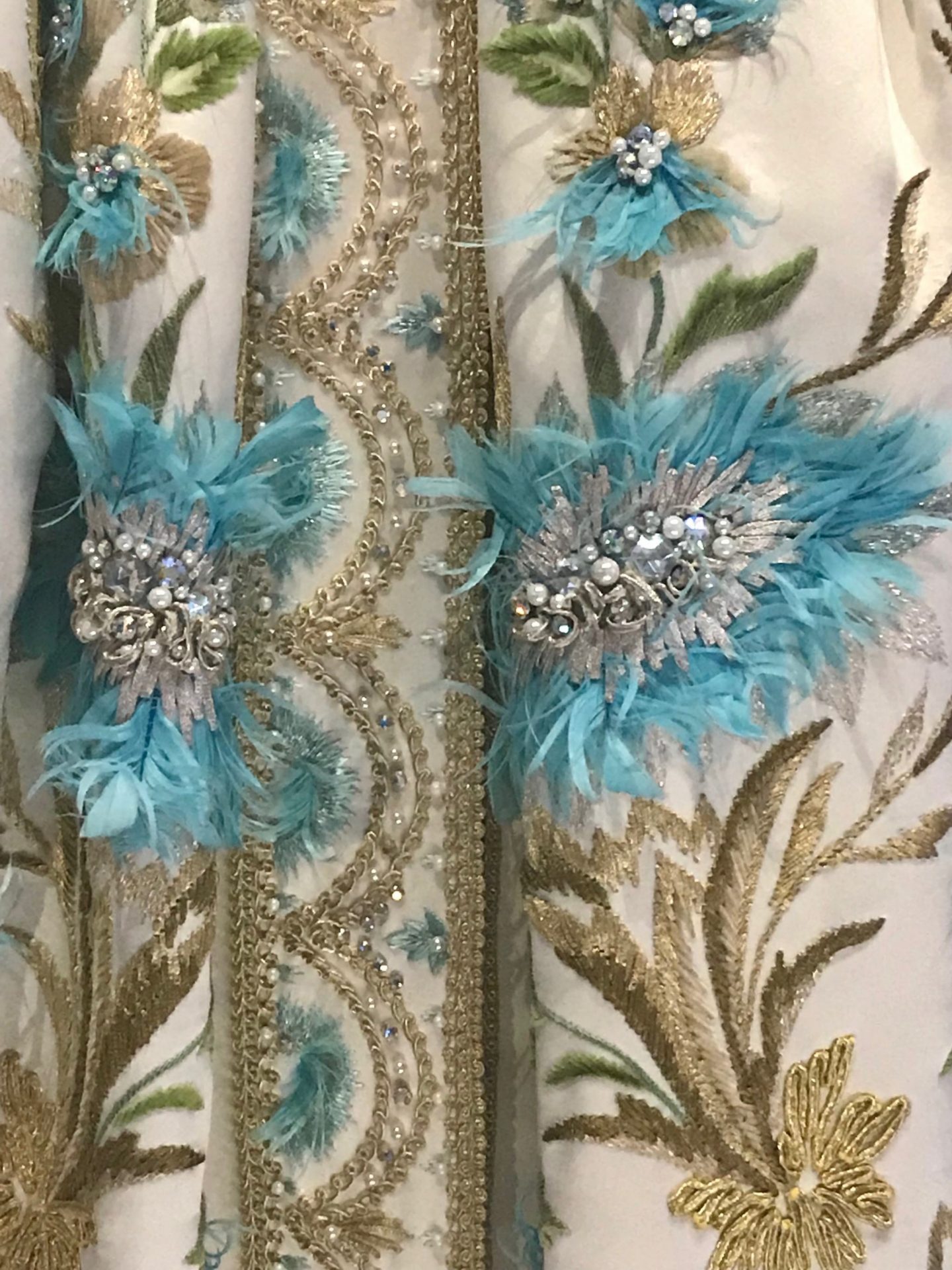 Just look! How many hours do you think? No wonder each creation will start at thousands of pounds.
The title of the exhibition – Dior, Designer Of Dreams was very true to word. The Exhibition runs from Dior's early days in the 1940s right up to the present day, but every dress I laid eyes on must have taken weeks or months to finish.
My cousin who I went to the exhibition with and I had a lengthy discussion over tea after the visit who our favourite designers that had governed the house of Dior up to this day. My favourites have to be Tom Ford and Maria Grazia Chiuri
A Dior dress fit for a princess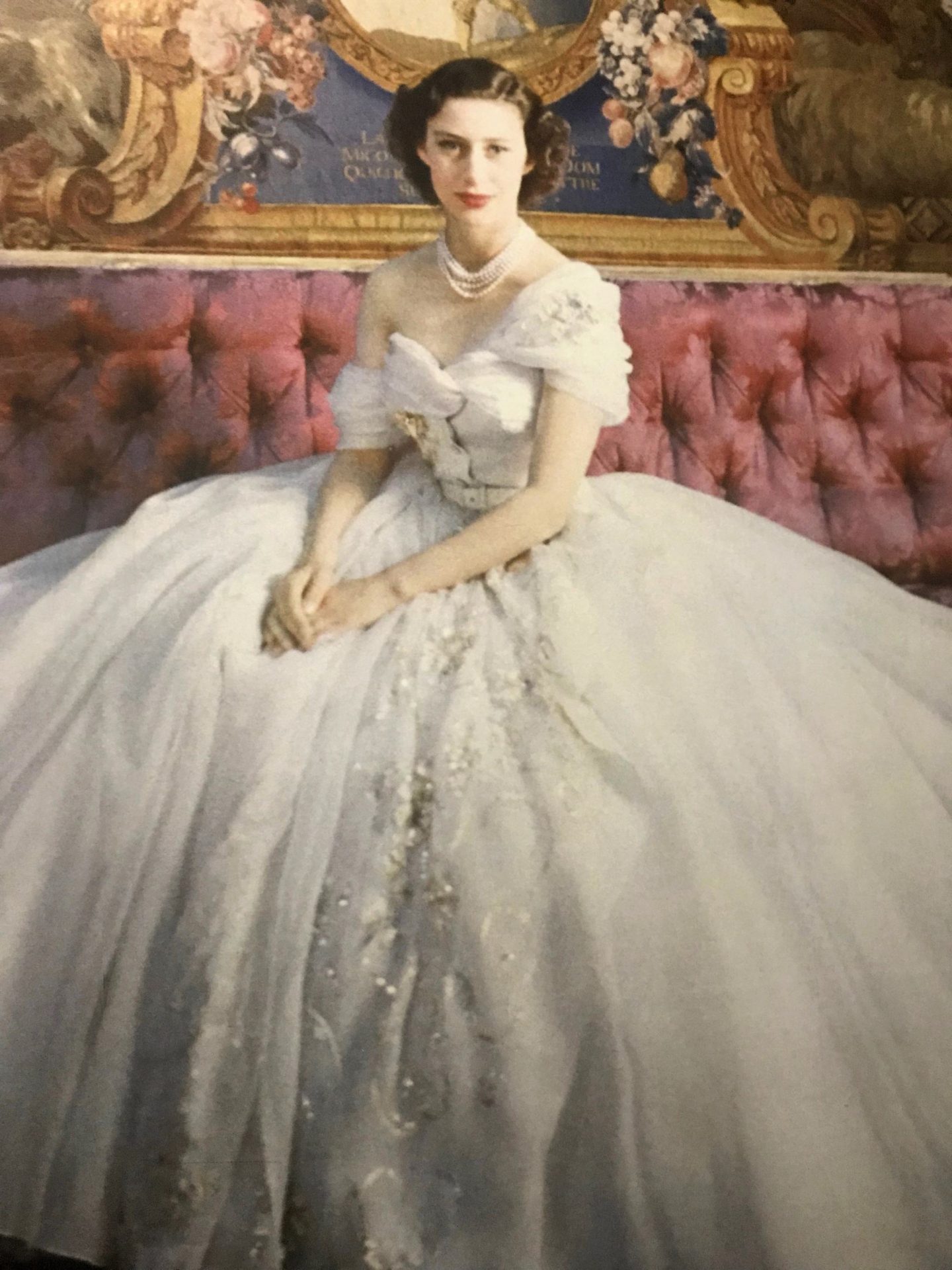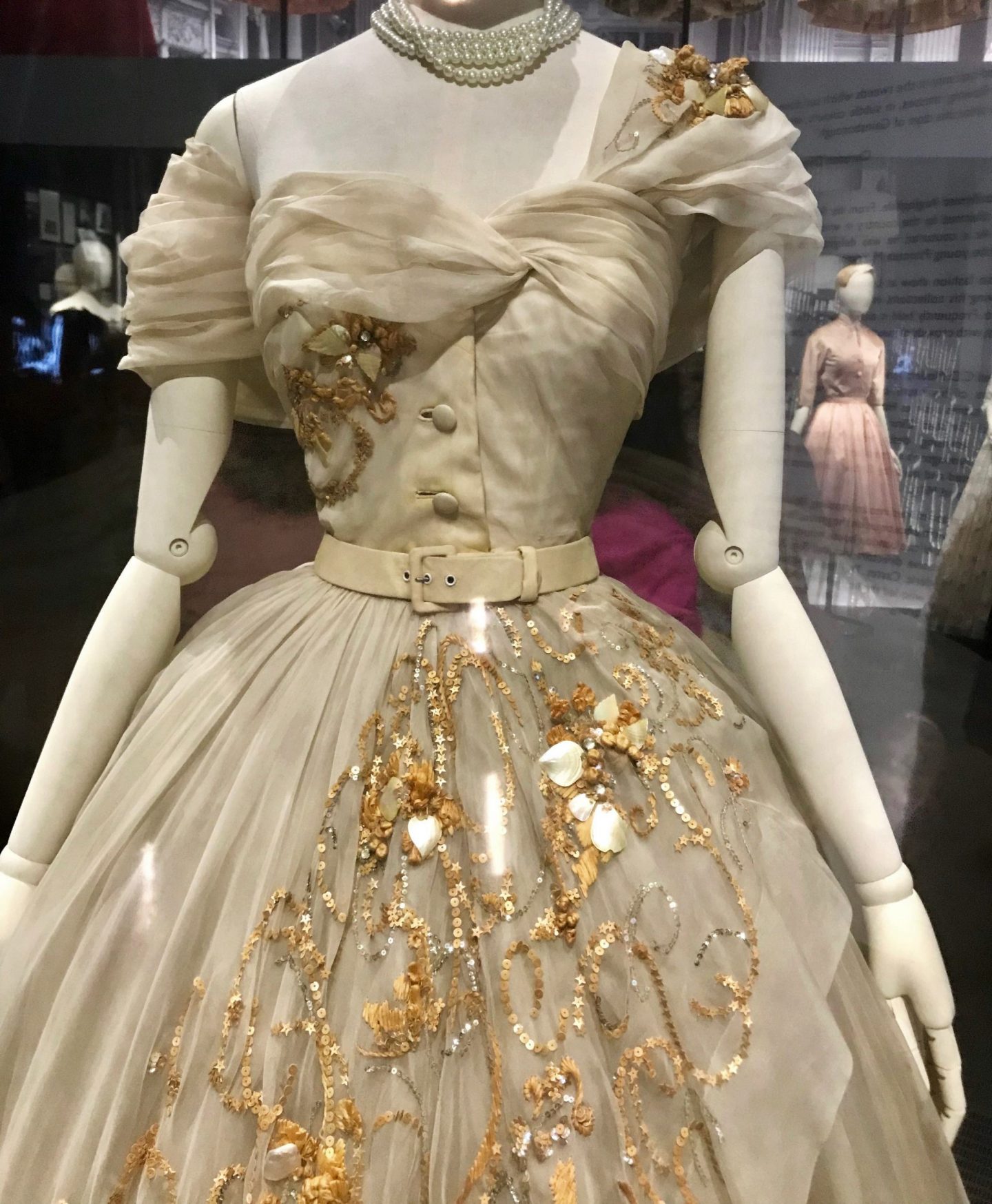 This was a highlight for me. The dress designed for princess Margaret's 21st birthday was so well preserved. sewn with "golden straw"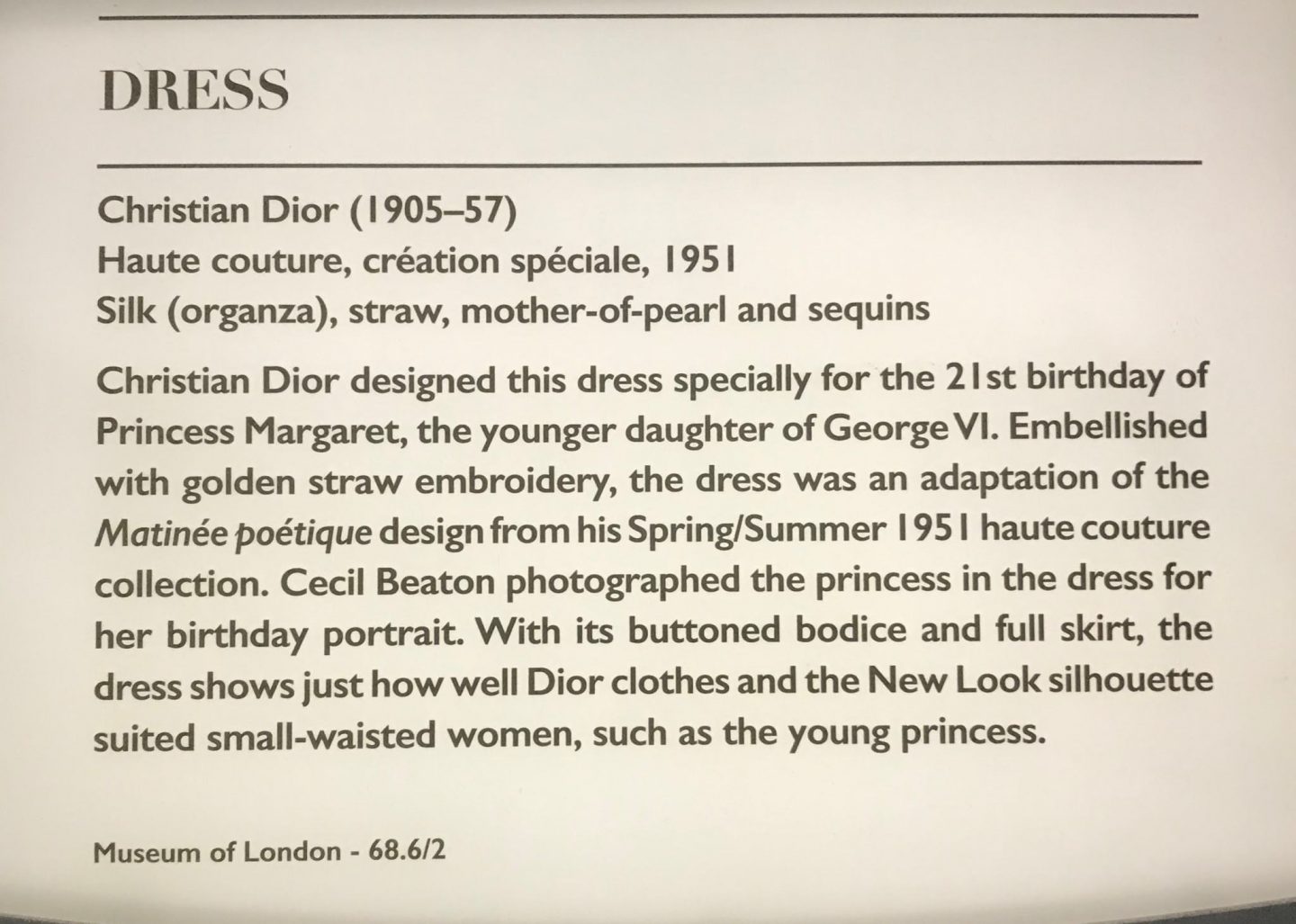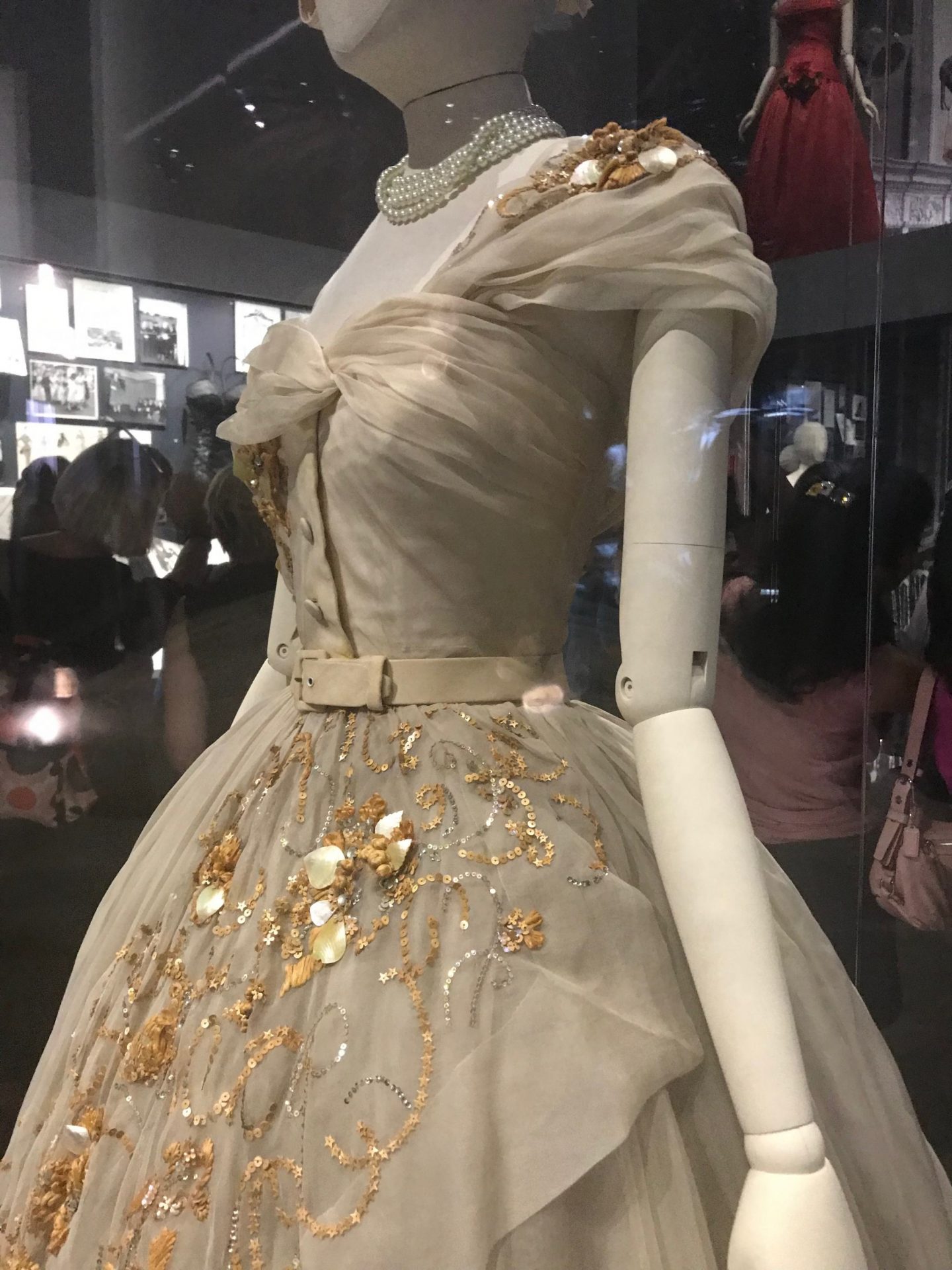 Can we just take a look at how tiny the waist is? I was gobsmacked at how tiny it was. A lot of the dresses from the 40's were the same. Was it because of the corsets? Or were women just so much smaller then?
Decor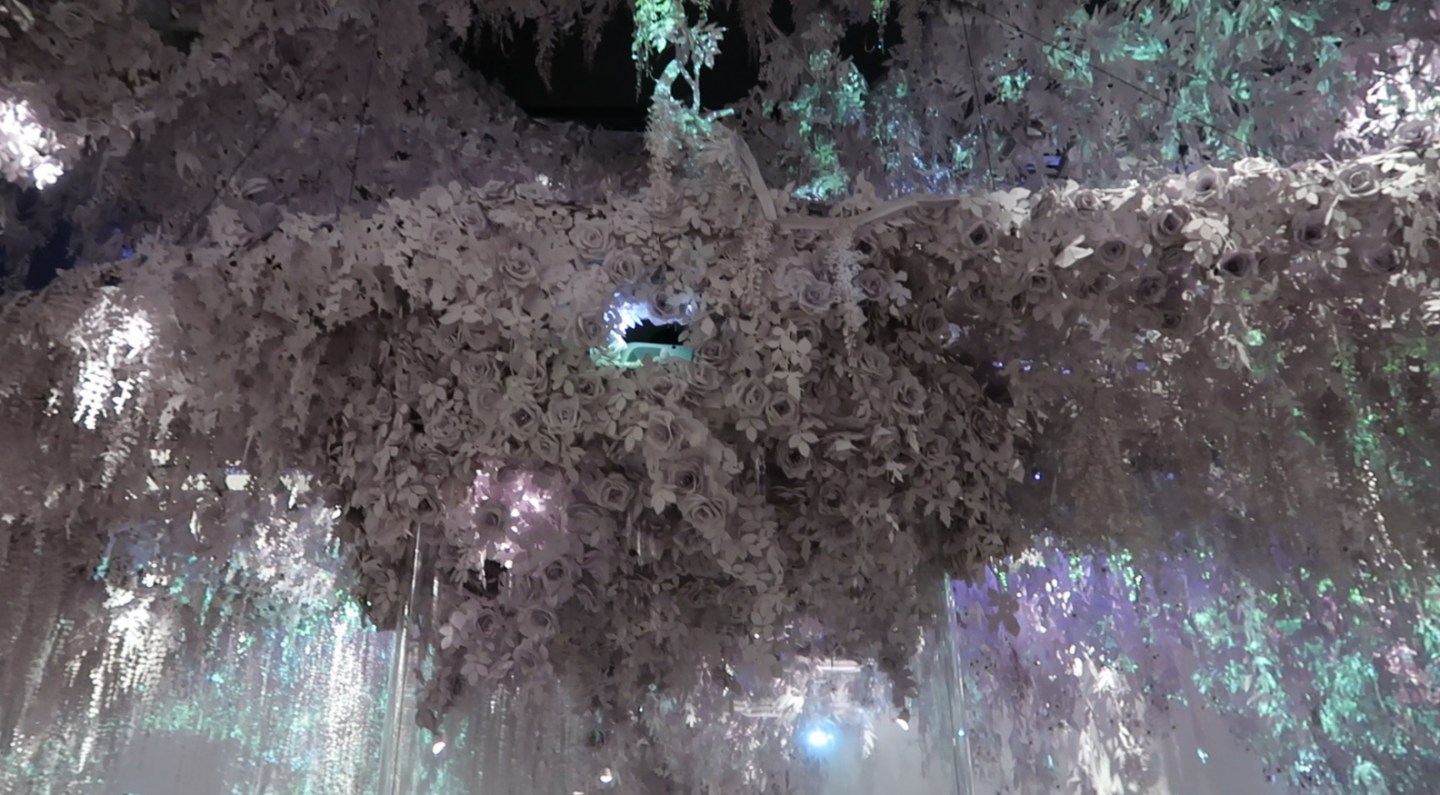 I had to add this shot. One room, the ceiling was adorned with this floral paper display. You had to be there to take in the craftmanship. It was really beautiful.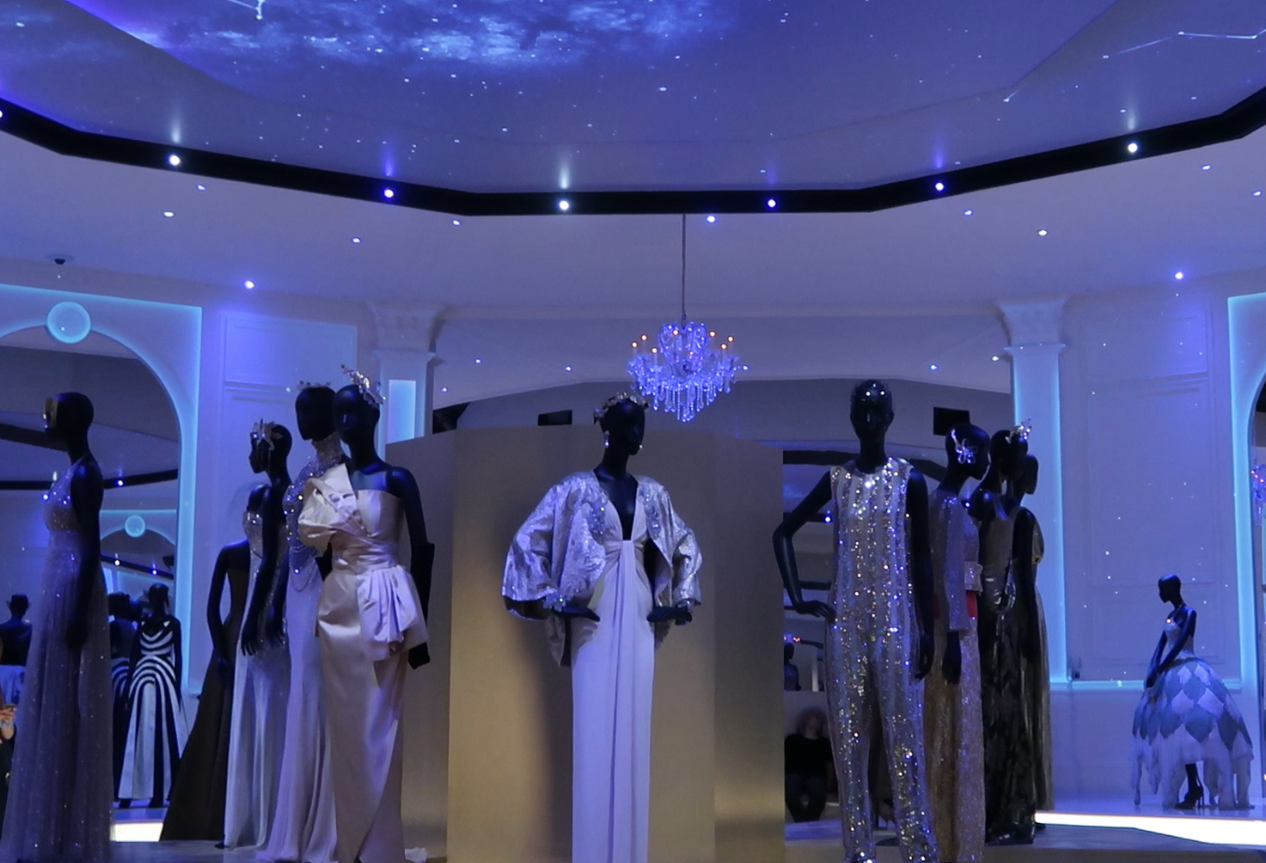 One room was filled with gowns and in the middle of the room, there was a slow-moving carousel of designs. The music and the atmosphere was really moving. Considering how busy the exhibition was it was amazing how this room changed the mood to everyone being more or less silent. All of us watching with dropped jaws!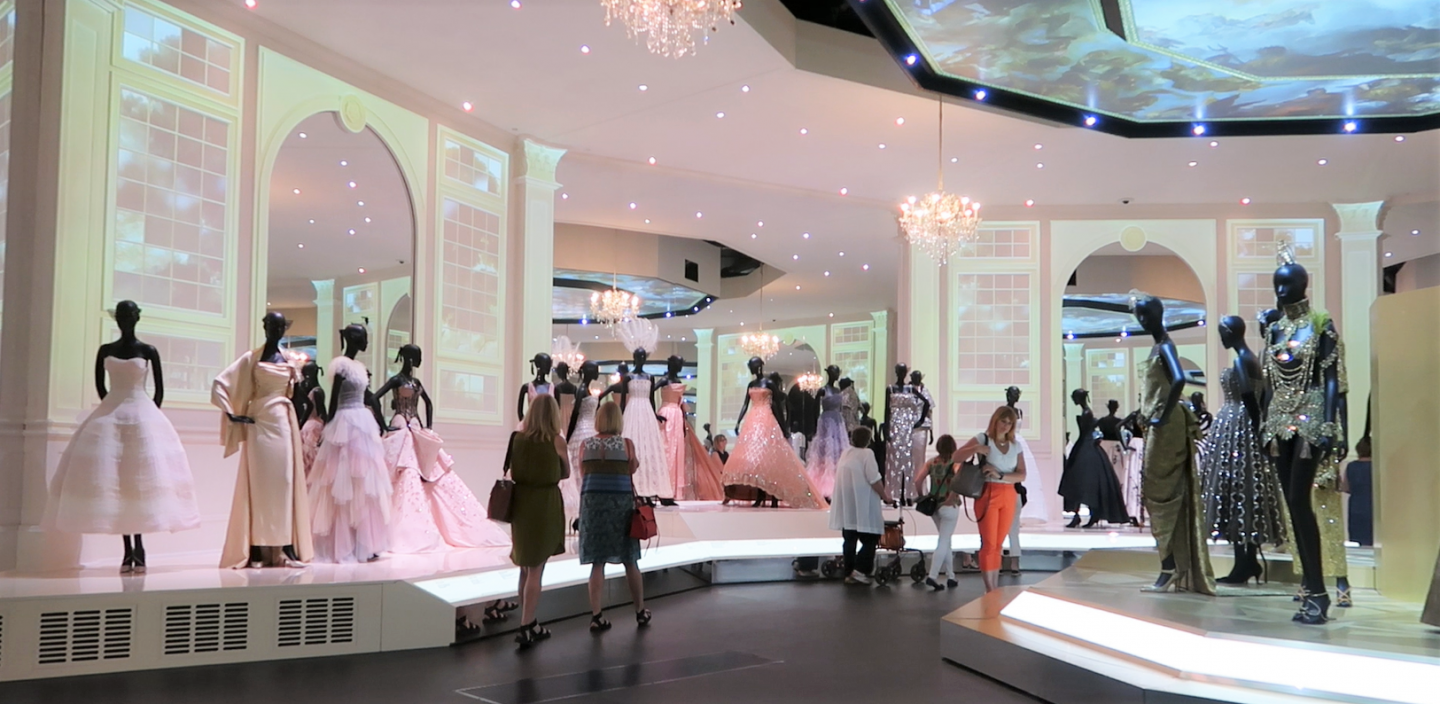 My favourites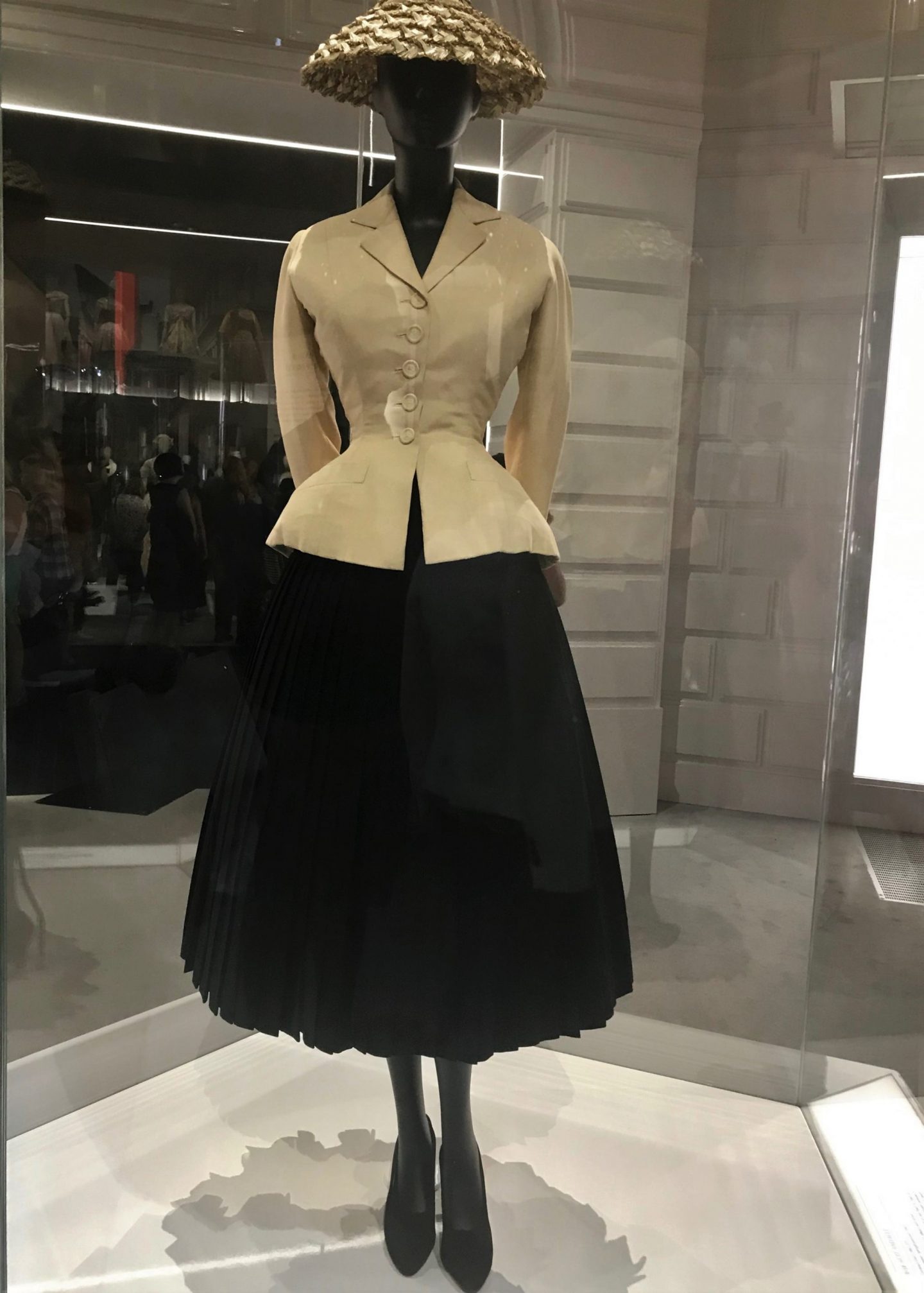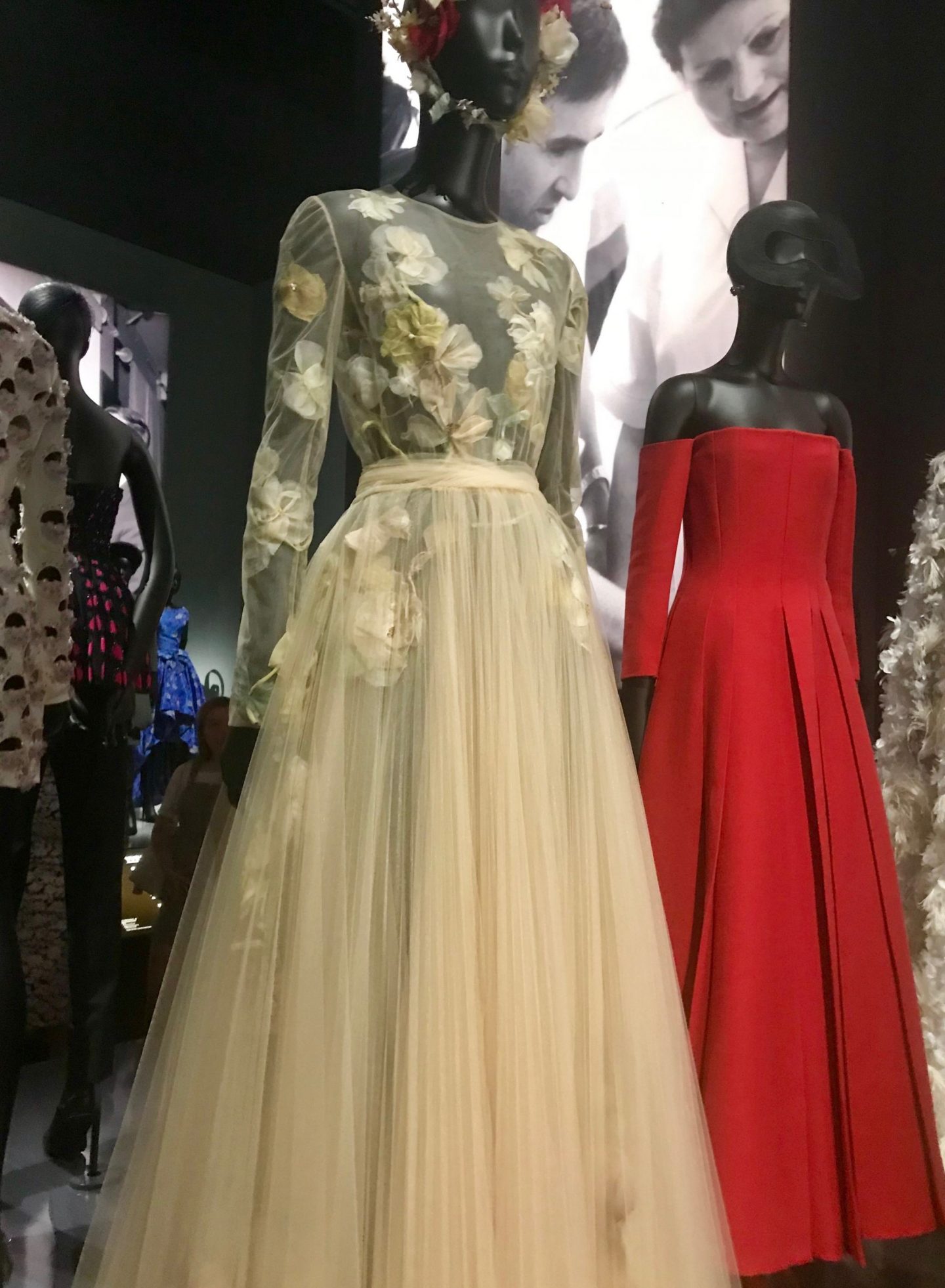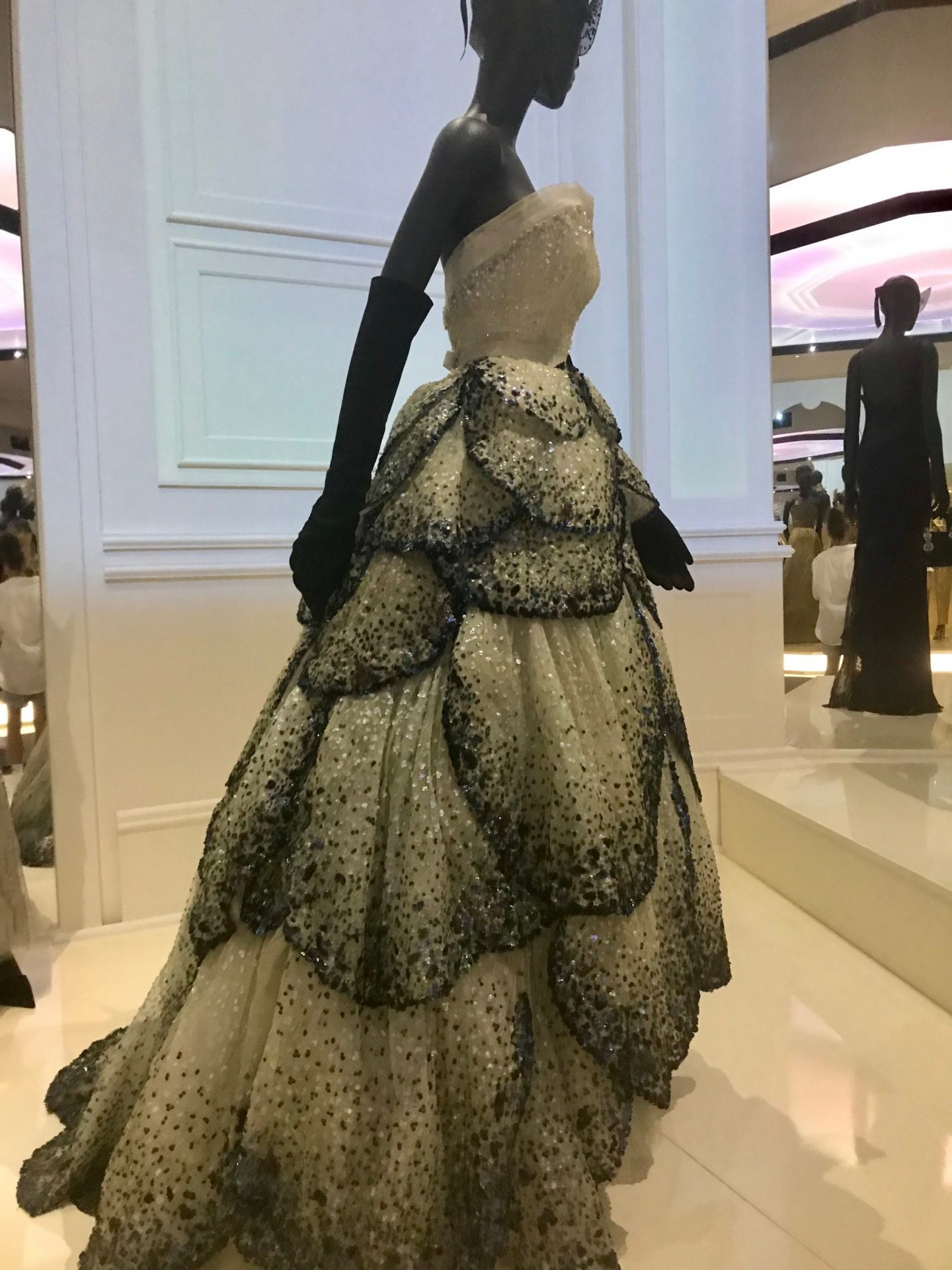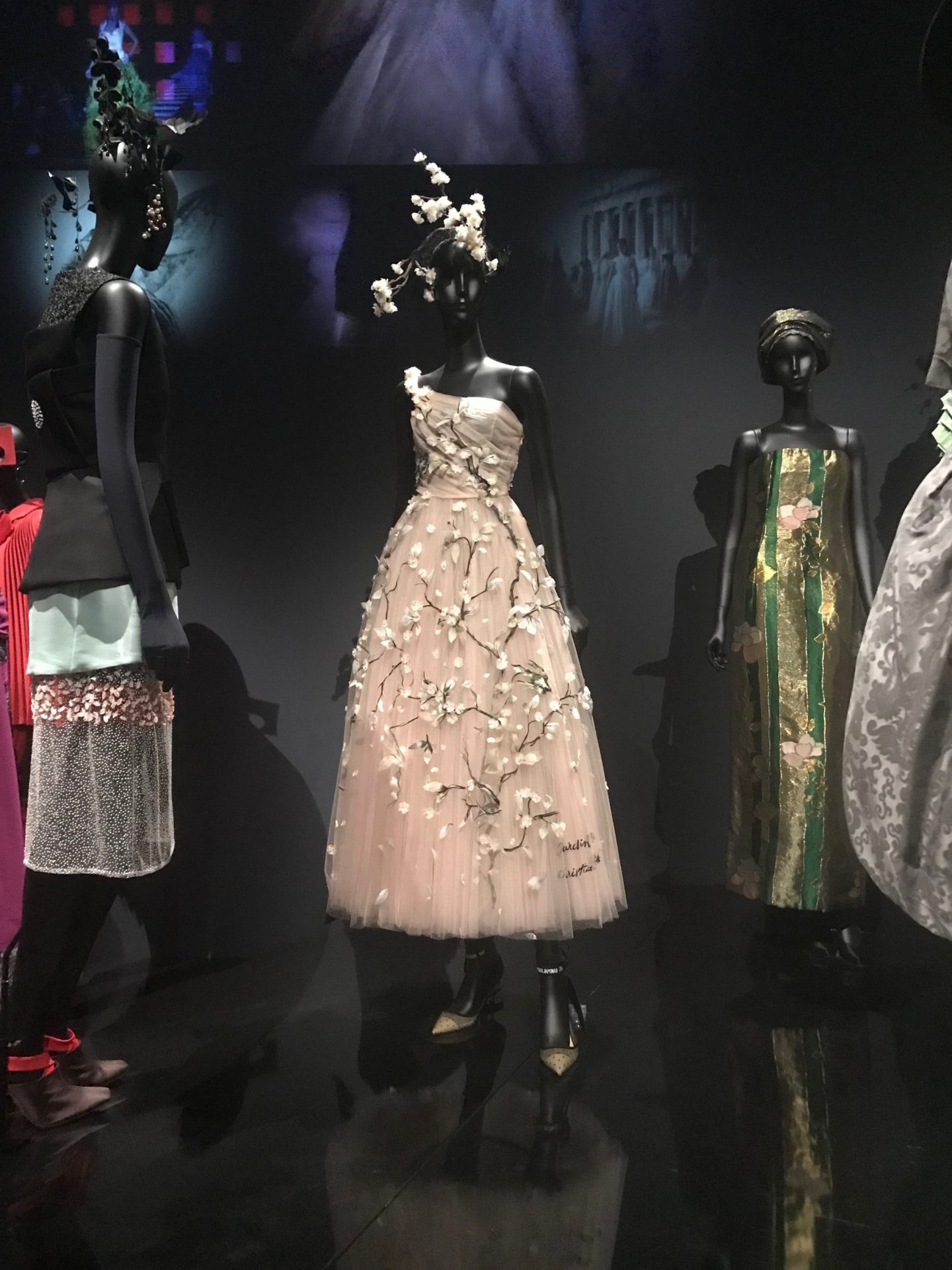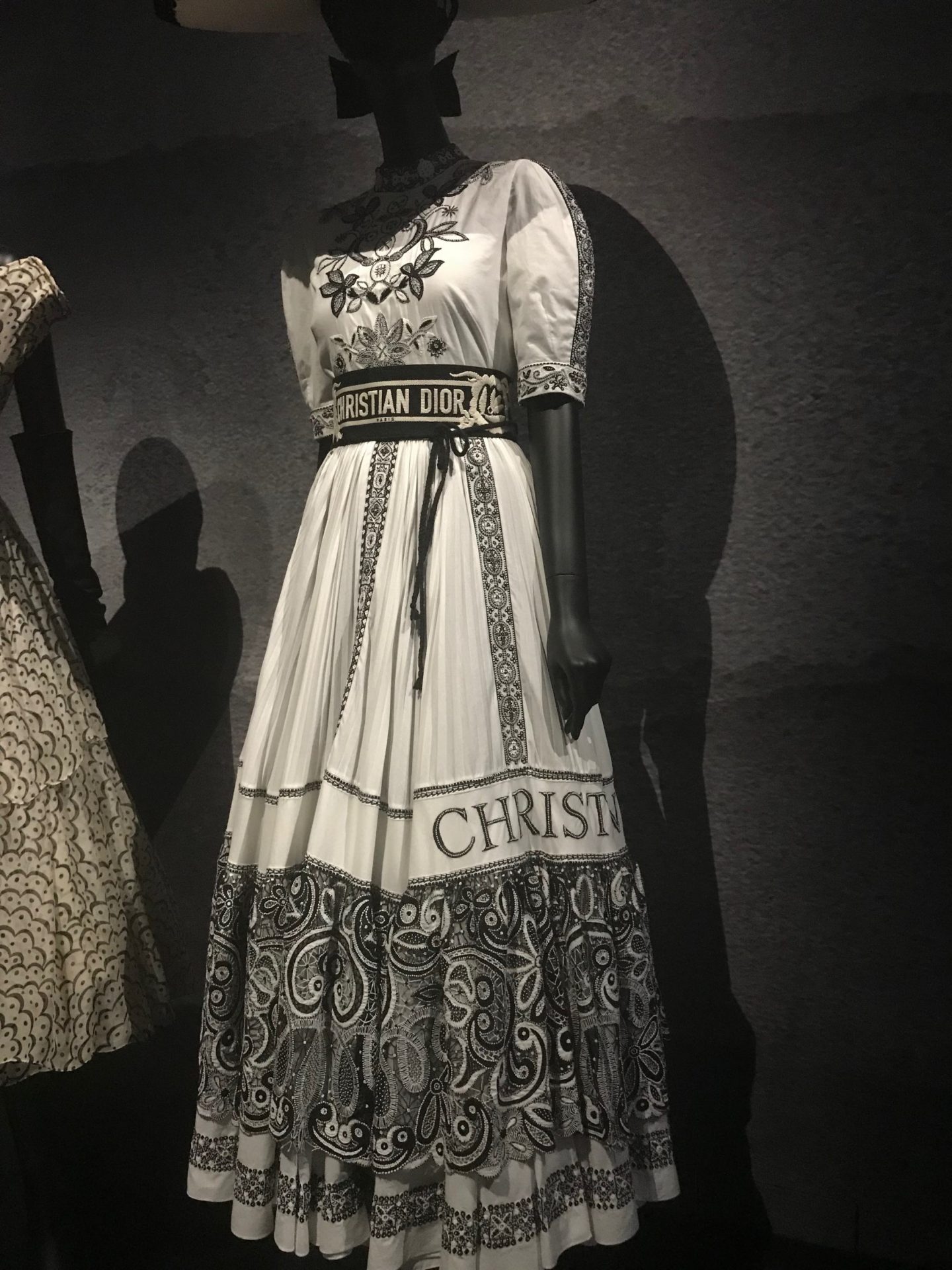 A short film of how much work goes into embellishing a Dior dress
I'm adding this short film of how some of the dresses are created. It was how each flower was individually made that caught my attention. It's really interesting.
You can still book tickets to view the Dior exhibition here And you can also find my post on the Mary Quant exhibition here
Thank you for stopping by!
Come back for more. Click on the subscribe form below
YOU MAY HAVE A FRIEND THAT'S INTERESTED IN THIS? PLEASE USE THE SHARE BUTTONS
XO LAURIE
Subscribe for the latest updates!