If you read other midlife blogs then I'm sure you will have heard all the hype about the Prai brand? I was really excited to try this skincare brand that I've heard such great things about.
I've been using these creams for just over a month now since my last skincare review. I like to give any new skincare at least a month to do its work to give an honest review. Here goes.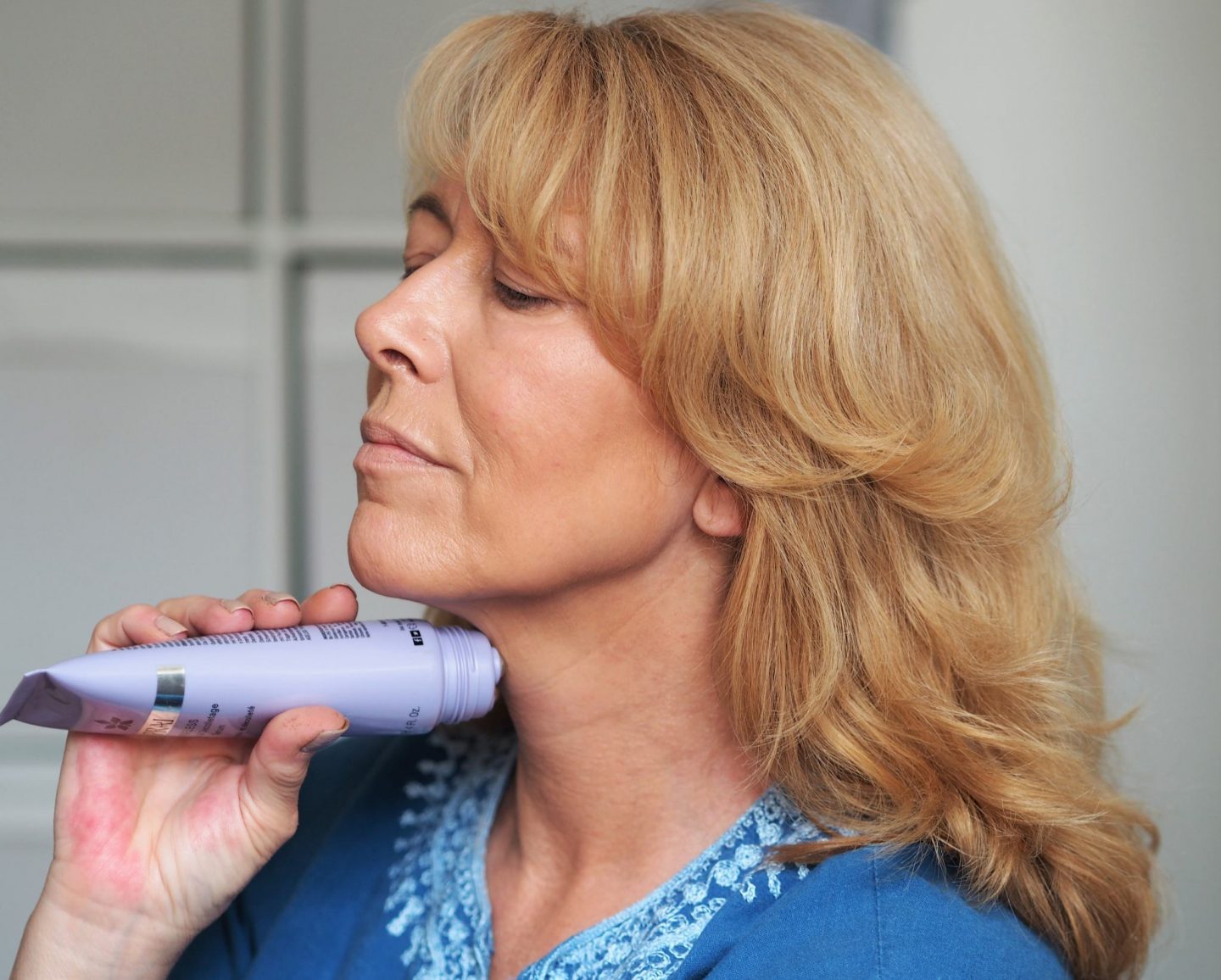 There's a whole skincare regime that's been designed by Prai specifically for the neck and chest area. I have the throat and decolletage serum along with a throat and decolletage cream to apply after.
Be warned. These photos, looking at them I feel they're pretty brutal! I've never added such close close-ups here before, but I really wanted to see for myself and show you readers before and after photos.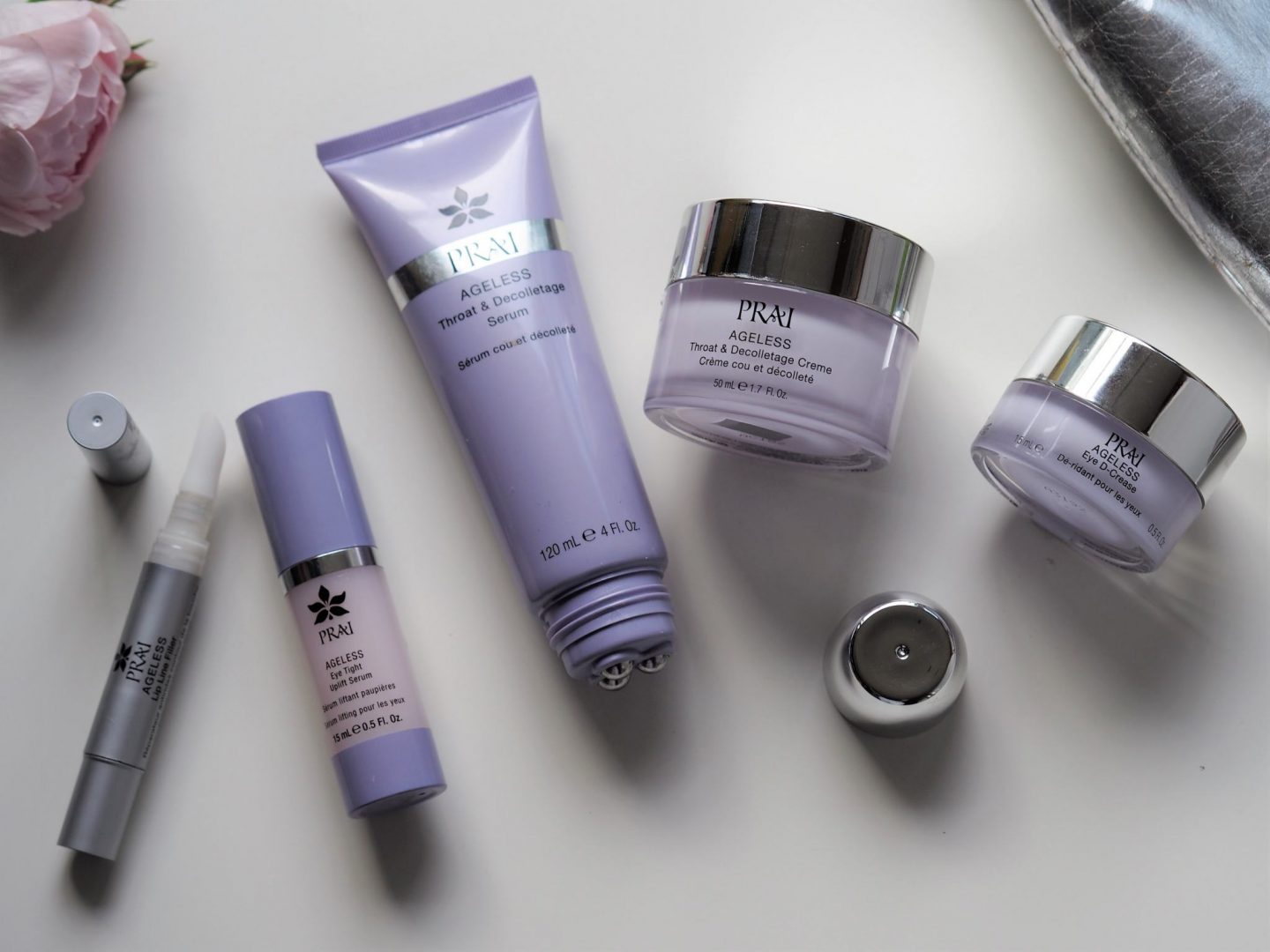 Let's start with the neck serum. I've never been a low top wearer. My chest area is rarely on show and I'm quite proud of how good my skin is in this area. My neck, however, is a completely different matter. I'm sure you will have read on here before how disappointed I am with myself for not looking after my neck as well as I have my face and you can really see there's a noticeable difference between the two skin areas.
The serum is really lightweight and you can't really overdo the application. It rolls on with the rollerballs. I wasn't too keen on the smell of this serum, but I was so intrigued by the good results I've heard about regarding the brand. If I hadn't then I most probably would have stopped using it and this review wouldn't be happening. I persevered.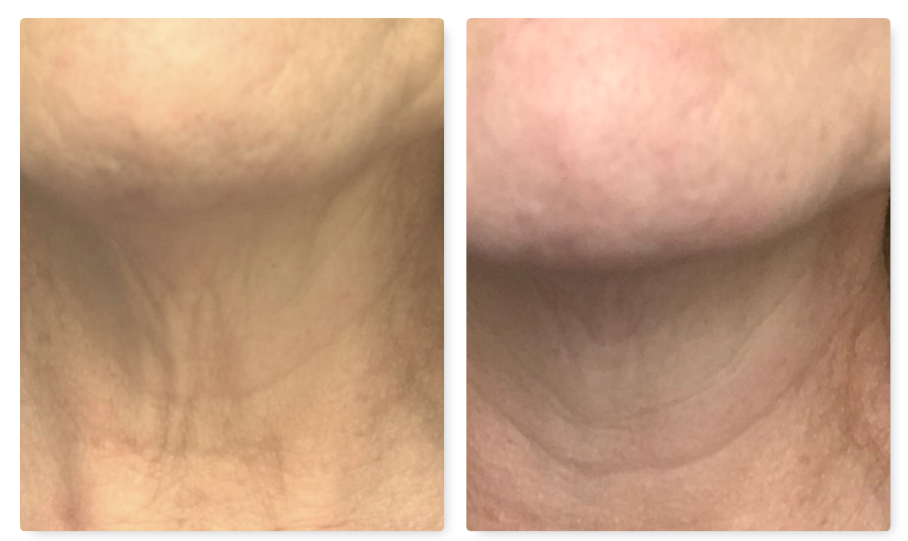 You can see by the close-ups. The before and the after. The photo colour is different because I most probably took the first photo in a different light or at a different time of day.
There's definitely a visible lift to the neck area. And also what I want to add is that I have really bad pigmented areas on my neck that you can't really see here and I find it's less noticeable too. It's not completely gone but I can see a difference for sure.
You can see the ripple in the middle of my neck is more or less gone and I'm really impressed with that. The serum is designed to lift and reduce the fine lines on your neck and chest area and I think it's worked well.
After using the serum, I applied the neck cream. I had to wait a couple of minutes for the serum to dry prior to doing this and I will say that these creams added a good few extra minutes to my night time routine but if it works? What're a few extra minutes?
So to get the good results of these creams I would suggest using them together. One thing I am impressed with is the price. For the serum and the neck cream, it works out to £55.00 These are very generous sizes too and there are good offers on the Marks and Spencer website where you can find the Prai range of skincare at the moment too.
This Prai Lip line filler gives the wow factor!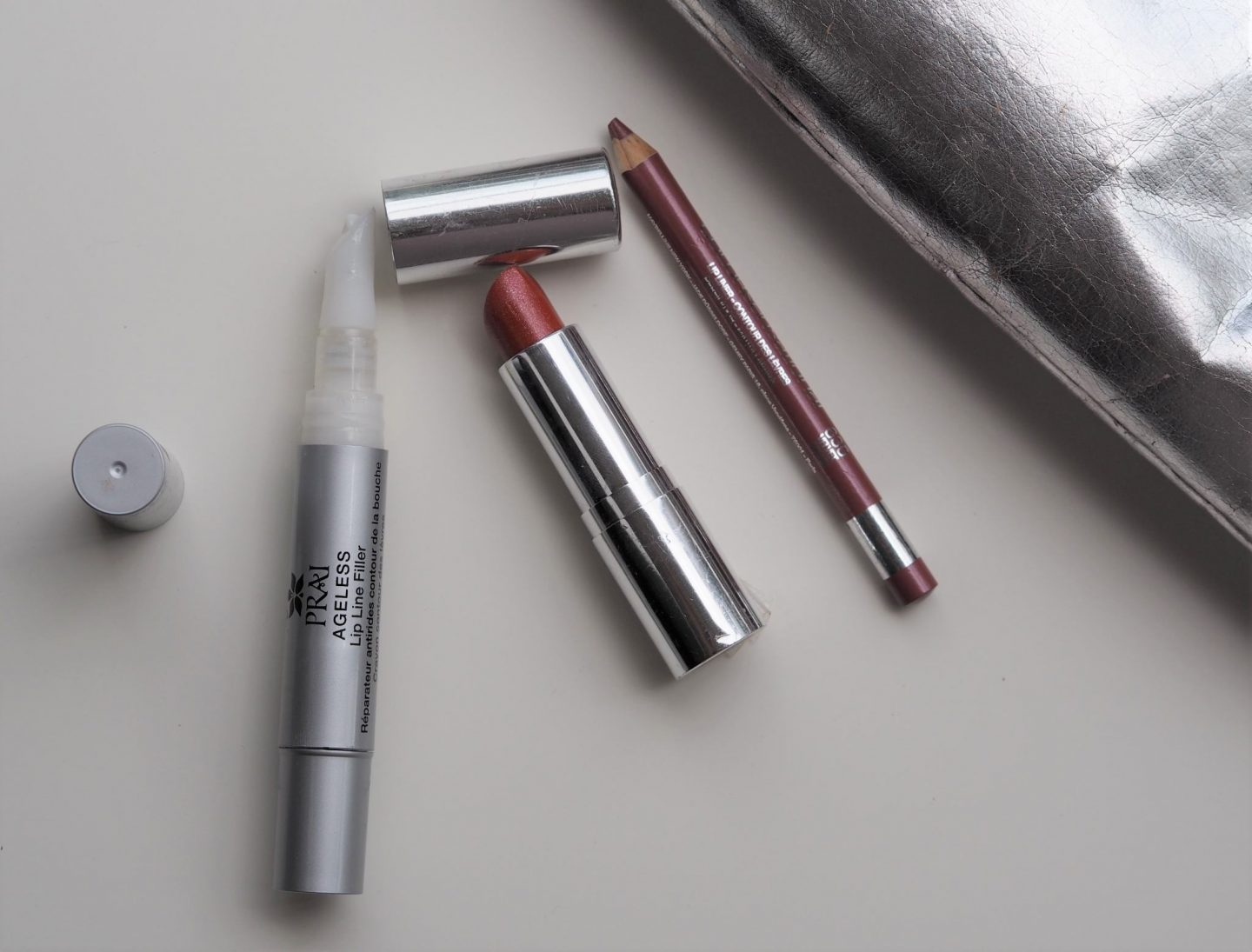 The Prai Lip Line Filler gave immediate effects. And effective it is! This stuff is amazing! You can really see your lip lines fade away before your eyes.
The reviews on the Marks And Spencer website are mostly good to. The pen tip makes the application easy. I noticed the first time of using this that the cream does have a sheen to it, so you need to use the filler and then apply makeup but I'm ok with that. I'm tempted to try this elsewhere on my face!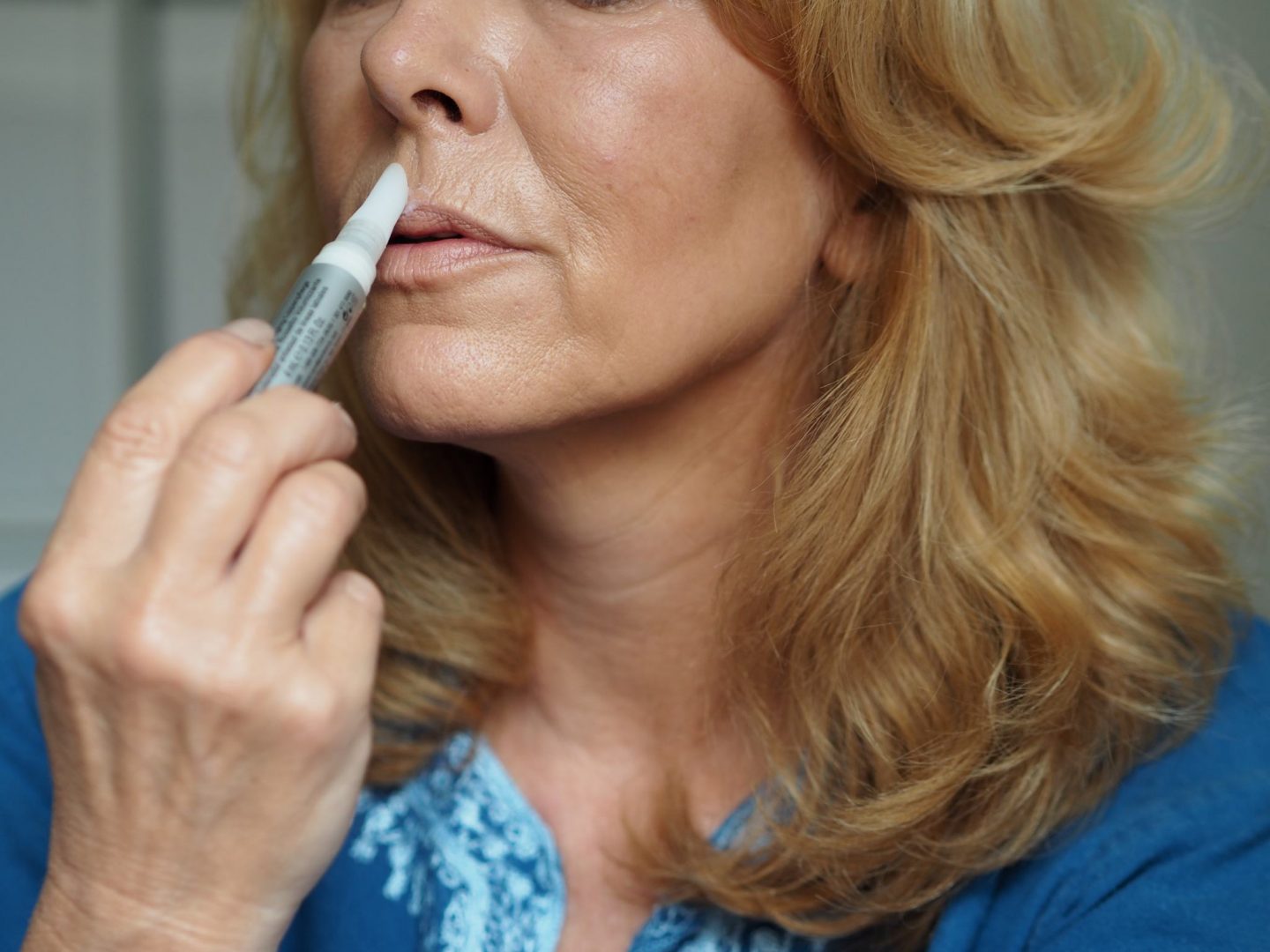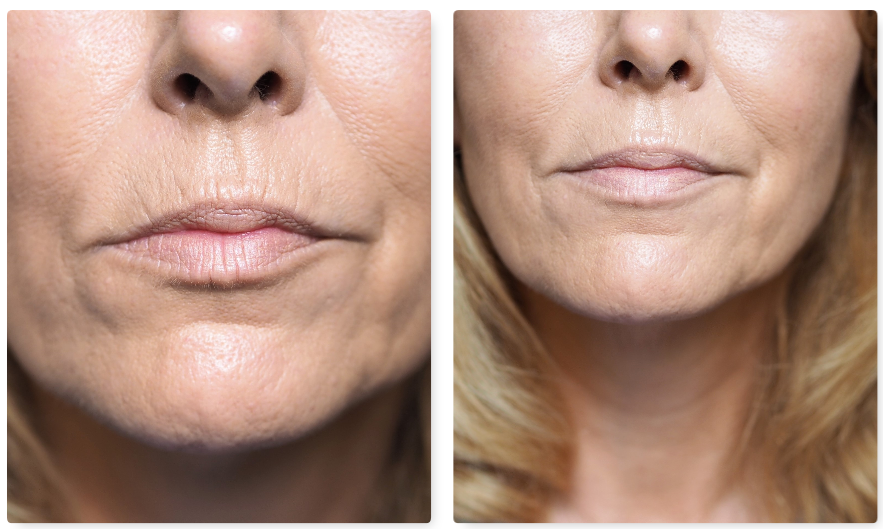 You can definitely notice the difference. I'm super impressed with this and will be re-stocking for sure. It helps stop your lipstick from feathering too. An amazing product.
The Prai Ageless Eye Tight & Ageless D – Crease Cream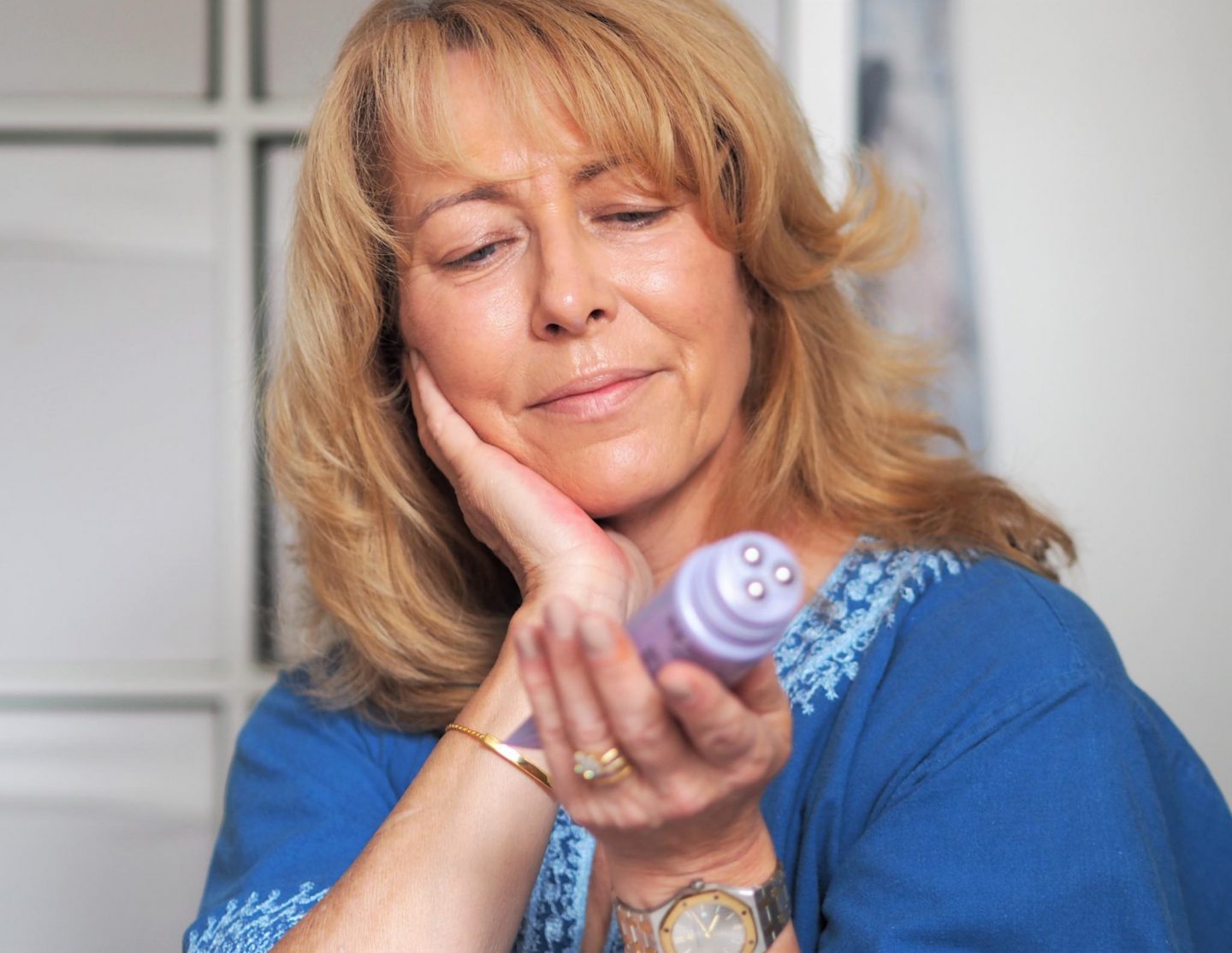 After using the eye serum and eye cream I can't say that my wrinkles are any better or any worse. They seem to be pretty much the same. The cream seems to be hydrating and I like that it doesn't smell of anything. Did I mention that all of the Prai range is cruelty-free and none of it is tested on animals? A very well priced brand too. I would love it if they could launch a primer for the face like the lip filler. That would be interesting.
So. My thoughts on the Prai brand?
A very reasonably priced brand. Especially as you can see definite results.
I will keep using the neck serum for sure. I would also like to try the Ageless Throat Concentrate too
The Lip Filler is amazing! If you were to try one product make it this one.
I hate the smell of the throat serum but it's worth putting up with.
I didn't see much improvement with the eye creams
This is a sponsored post for Prai Skincare. All thoughts after one month use are true and honest.
Thank you for stopping by!
Come back for more. Click on the subscribe form below
YOU MAY HAVE A FRIEND THAT'S INTERESTED IN THIS? PLEASE USE THE SHARE BUTTONS
XO LAURIE
Subscribe for the latest updates!