I will be moving house as this post goes out. My head is in a spin of excitement, exhaustion and a million things swimming around in my head. Where to put this and where will that fit etc! I managed to escape all the hard work midweek to preview the new Marks And Spencer Autumn Winter collection and I can't tell you how lovely it was to take a couple of hours out from all the moving plans.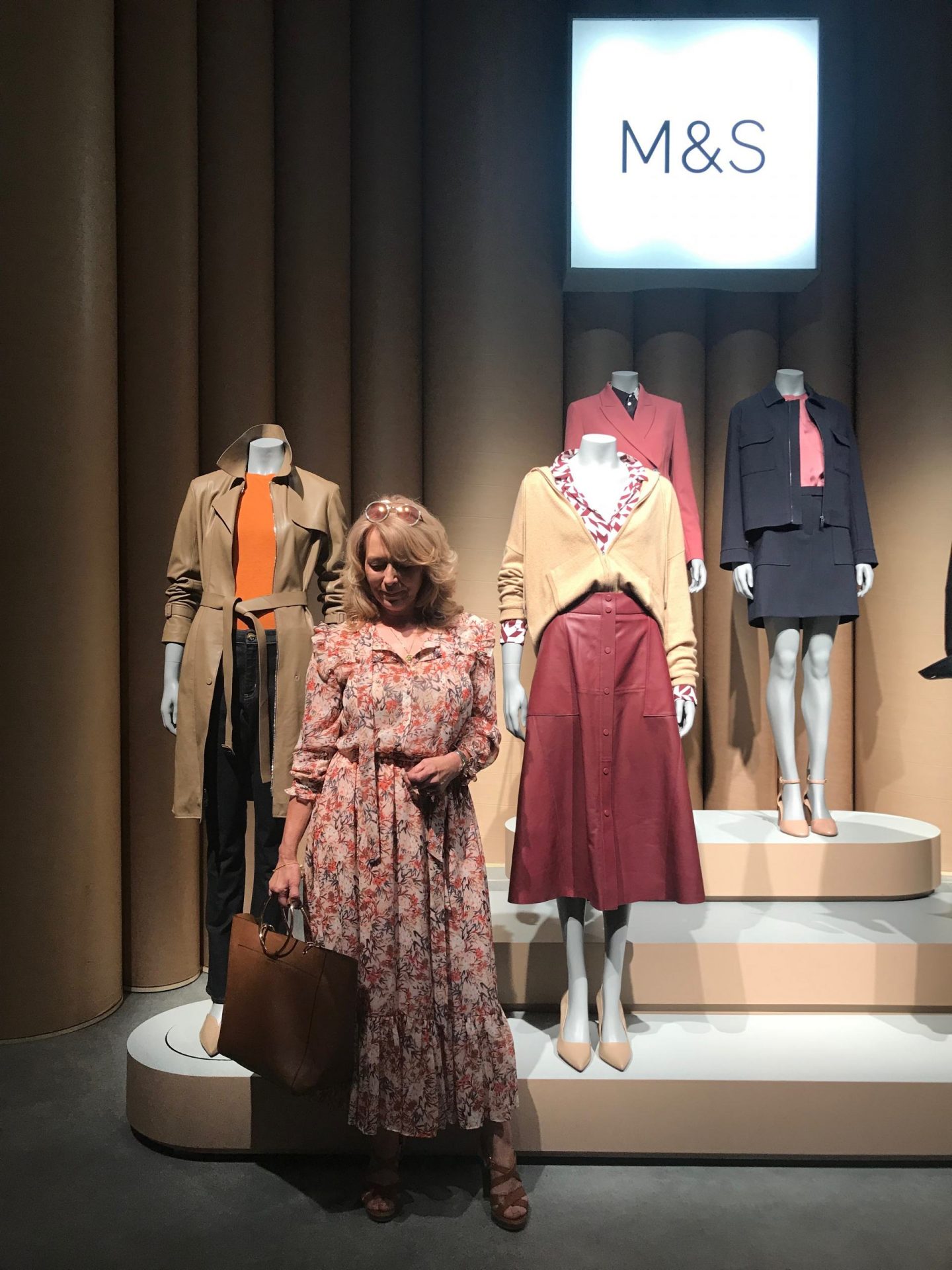 I generally hate winter. I'm surprised how many blogs I have read saying that Autumn/Winter is a favourite season. I prefer Spring/Summer so much more, but a preview of this collection has changed my mind slightly and my juices were soon flowing at the thought of wearing so many items that I saw.
This preview certainly got my Autumn Winter Juices flowing
A very 70's inspired collection. I'm leaving links to any items that I know are available now. Just click on the numbers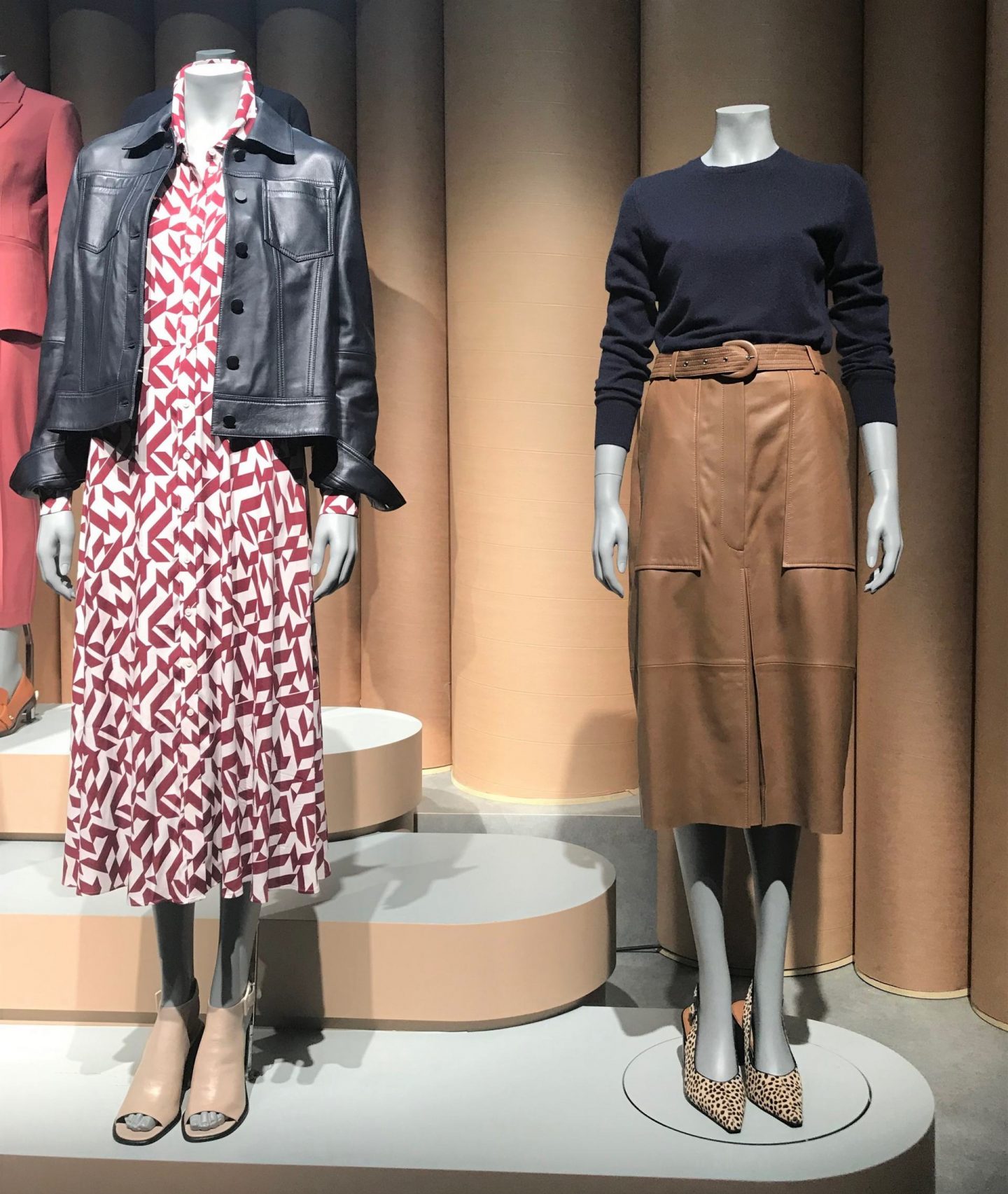 The dress and jacket on the left were just stunning. A lot of leather was featured in the preview. I had to touch it to feel how soft it was. It was so soft! The caramel coloured leather skirt could fit very nicely into my wardrobe. This will work with wonderfully with a cosy knit and I love the nipped-in waistline.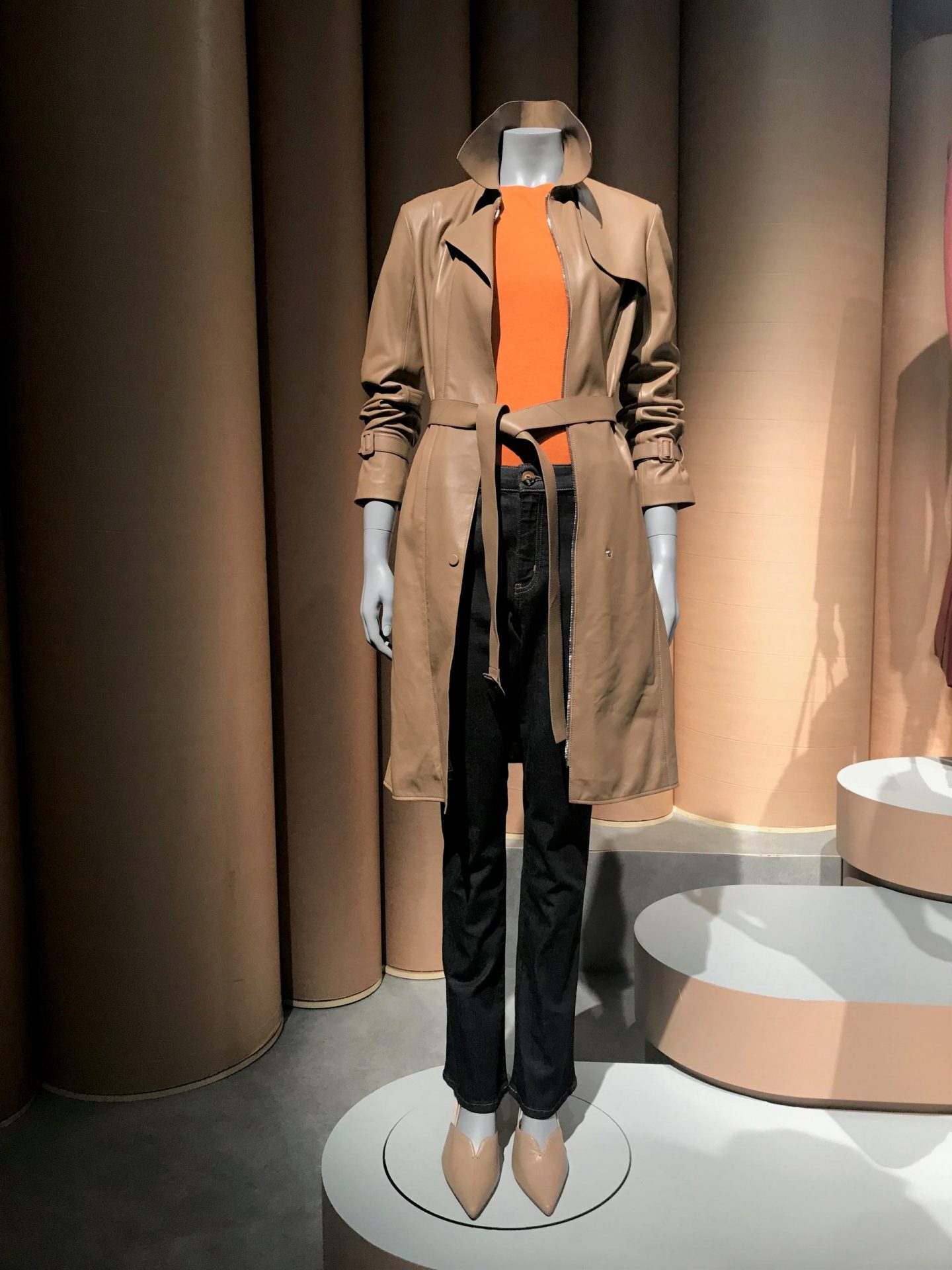 I just fell in love with this leather trenchcoat. If I had to choose one item from the preview it would be this. I'm adding it onto my Christmas wish list. Marks And Spencer often have sellout items ( remember the suede A-line skirt?) and I think this could be one of those items, so my fingers will be at the ready to hit purchase!
I think although the suede and leather items are expensive, they're such good quality and not overly on-trend, more classic that you will get years of wear out of those items. I can't wait for this to land in-store.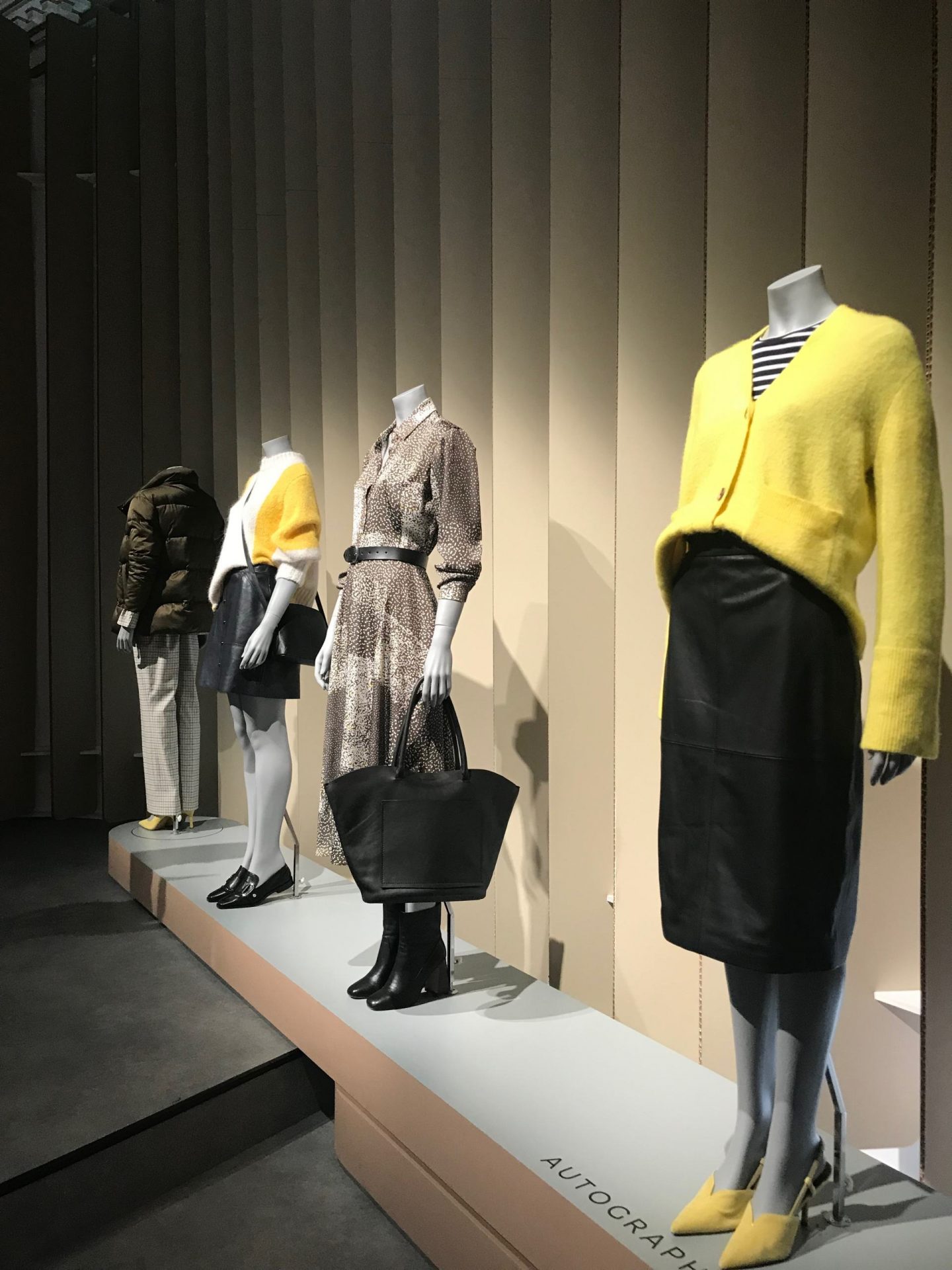 When I go shopping in-store or on-line at Marks And Spencer it's always the Autograph label that I aim to look at first. I'm still wearing the Autograph dress that I featured a while back and I plan to style it for autumn with a jumper or cardigan over the top.
I love the clean classic lines of Autograph but each season there's always a twist, something bang on-trend to add to those classic tailored looks and this year bright yellow featured quite heavily. There are some beautiful silk items already available to buy that are just gorgeous. Silk and knitwear is a match made in heaven for the colder months I think. There's nothing that feels more luxurious.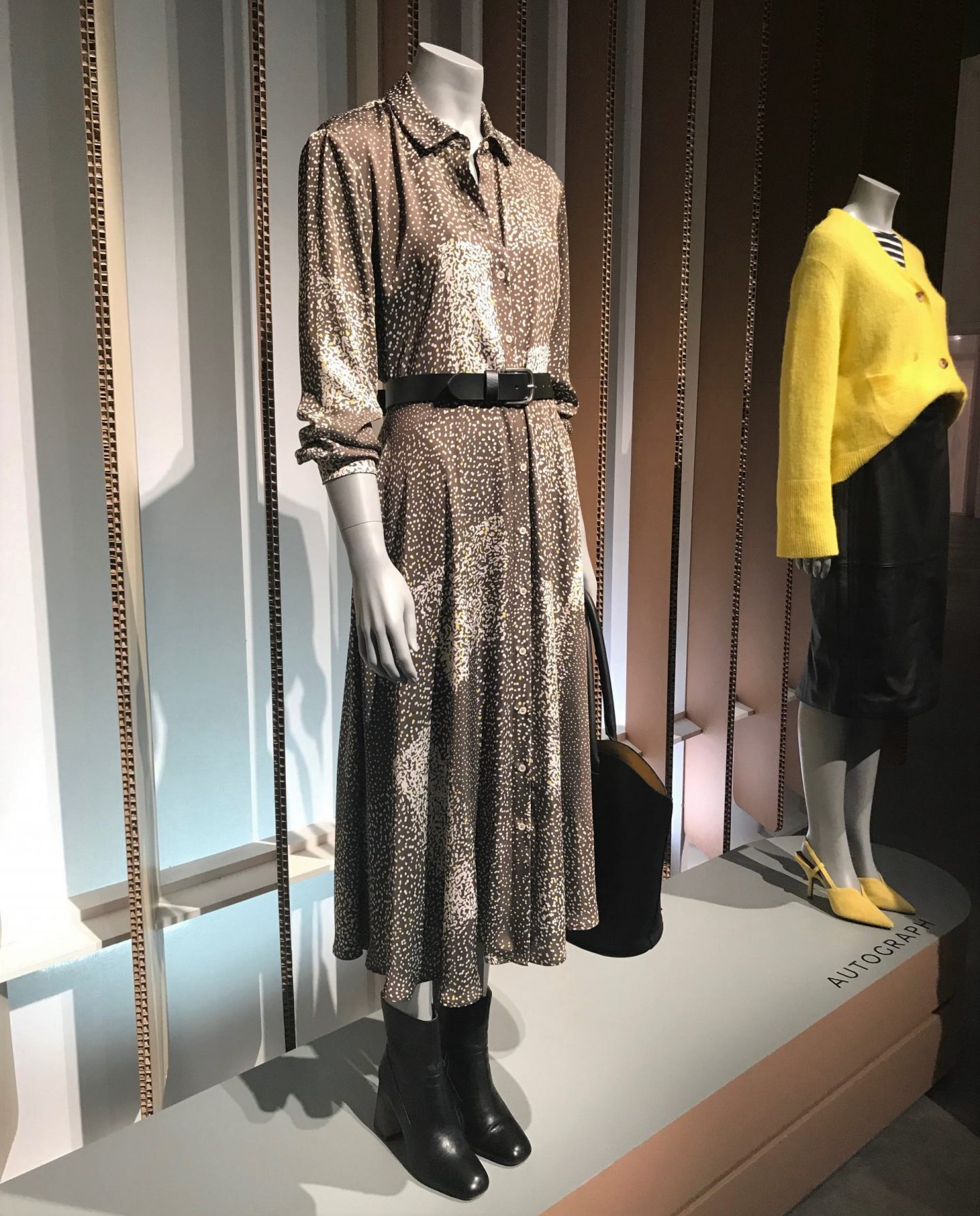 I'm looking daily online waiting for this seasons shirt dress to become available. I fell in love with it at the preview, my colours and such an easy no brainer one-piece item.
Leather or pleather in abundance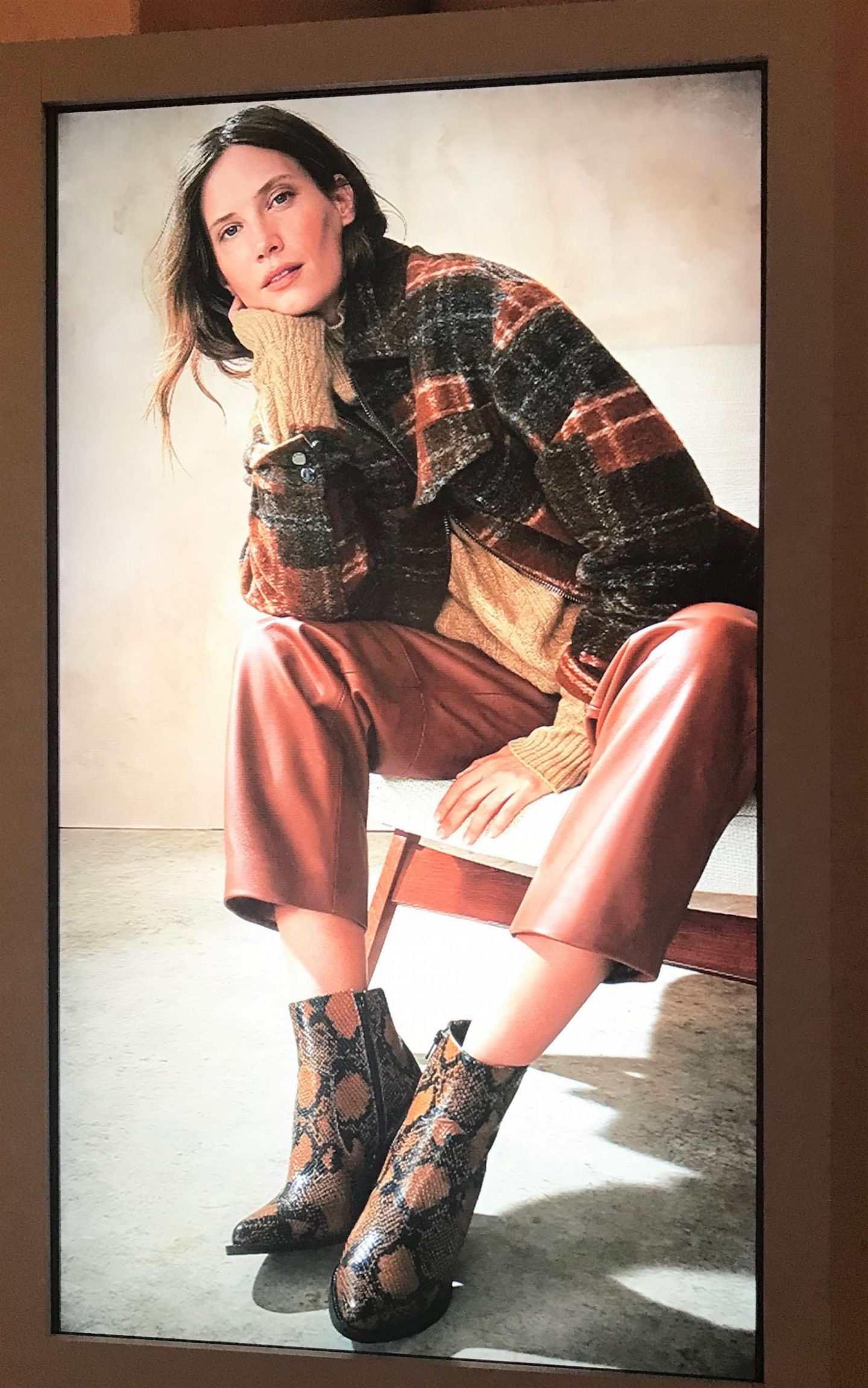 Leather or pleather is featuring heavily not just at Marks And Spencer this year but at every store I'm browsing seems to be full of it. I'm tempted to invest in some good quality leather trousers and I have my black pleather A-line skirt from years back at the ready for the new season. A-line skirts and the cropped length trousers seem to be key. I'm on the search for a petite length for me.
I like the idea of the luxury of leather but there are some great pleather items that are such good leather impersonators you find it hard to tell the difference. I'm keen to hear your views. Would you prefer leather over pleather and will you be embracing the trend?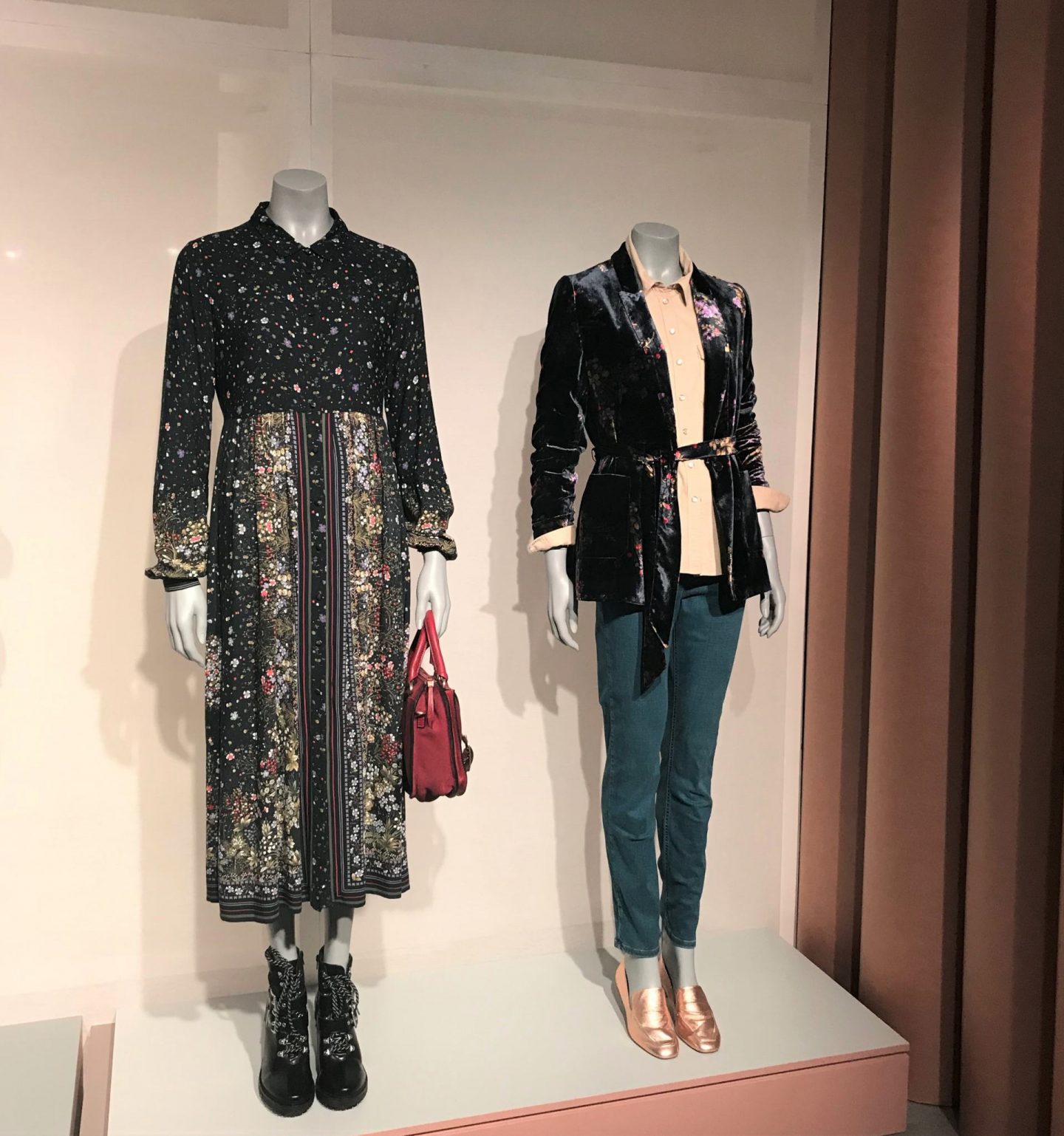 The velvet jacket caught my eye immediately. The delicate floral print just giving that dark colour a little lift. Great for daytime with jeans but will work well for evening wear too.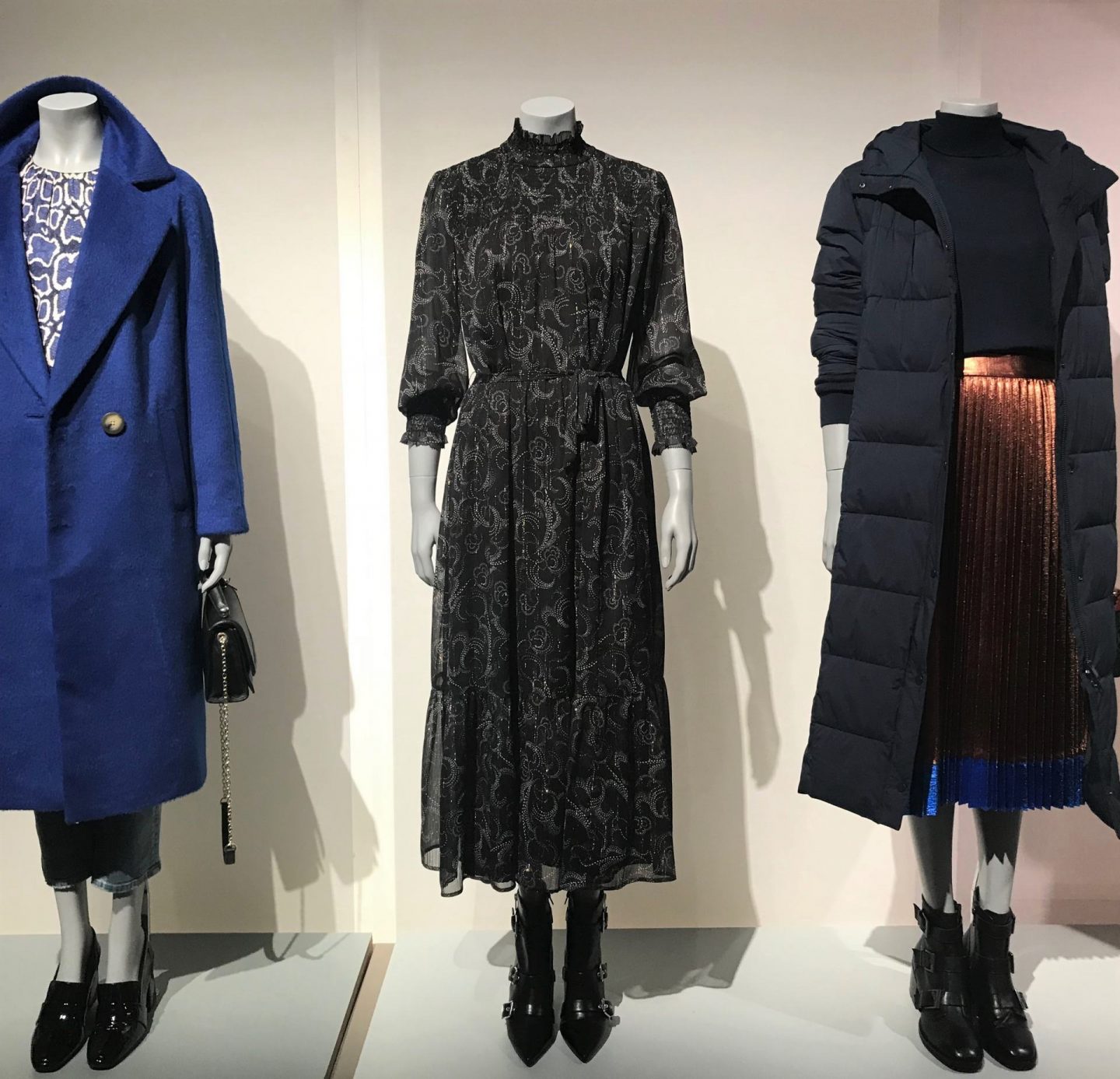 I'm predicting this dress in the centre to be a sell-out. There, I've said it. The photo really doesn't do it justice. The romantic look and the frilled collar & puff sleeves. this dress was stunning. It will be interesting to see how well it sells.
Pleated skirts are still strong in the style stakes and they look great with a cosy knit. I dare say I will purchase another this season!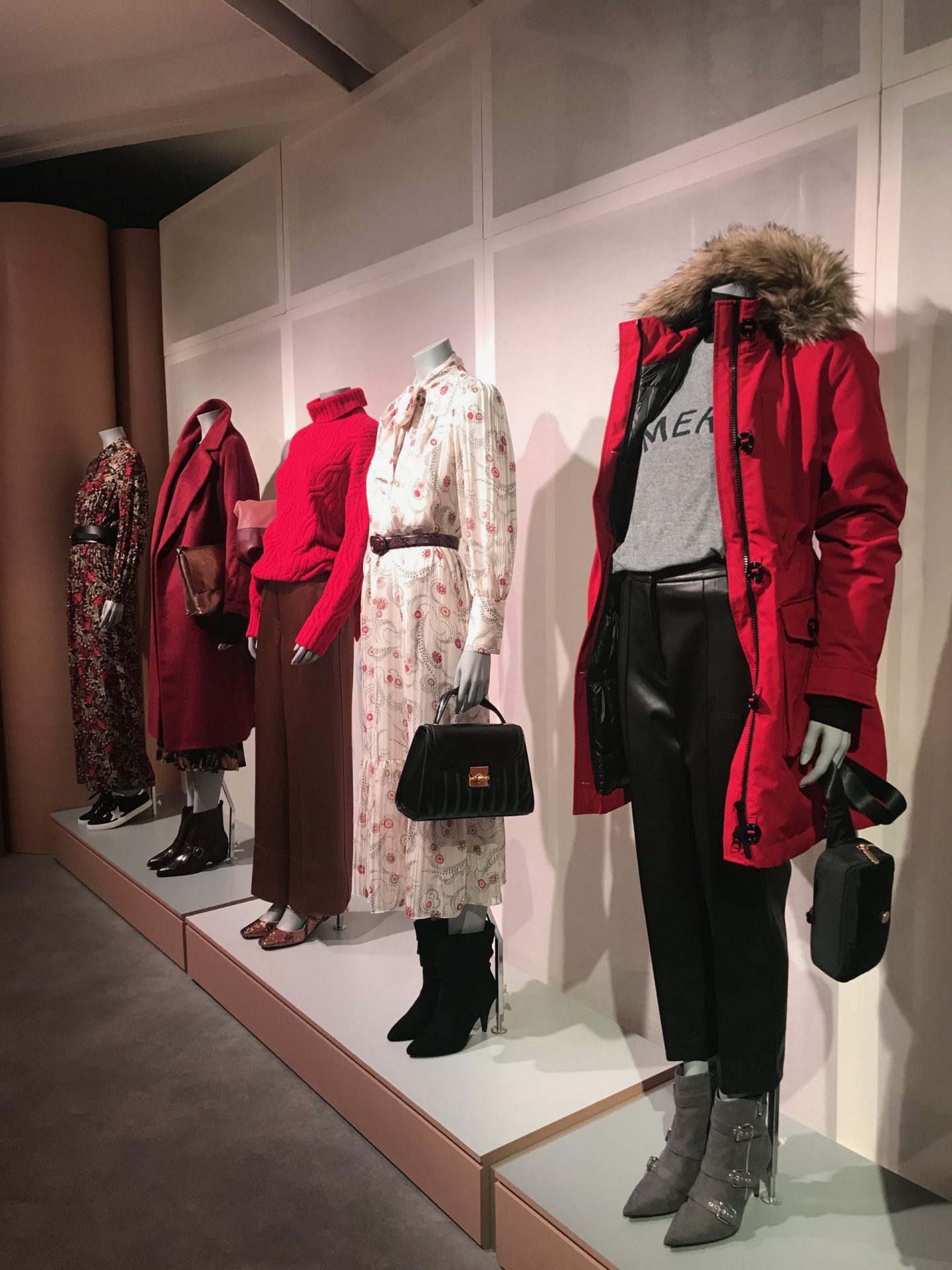 All the warm toasty hues of red and berries mixed with rust and grey. The rust wide-leg trousers I thought were very smart. I aim to add the rust colour into my wardrobe this year. This spring-summer was all about pink for me this year and for winter I'm liking all the rust colour that's out there.
Accessories maketh the outfit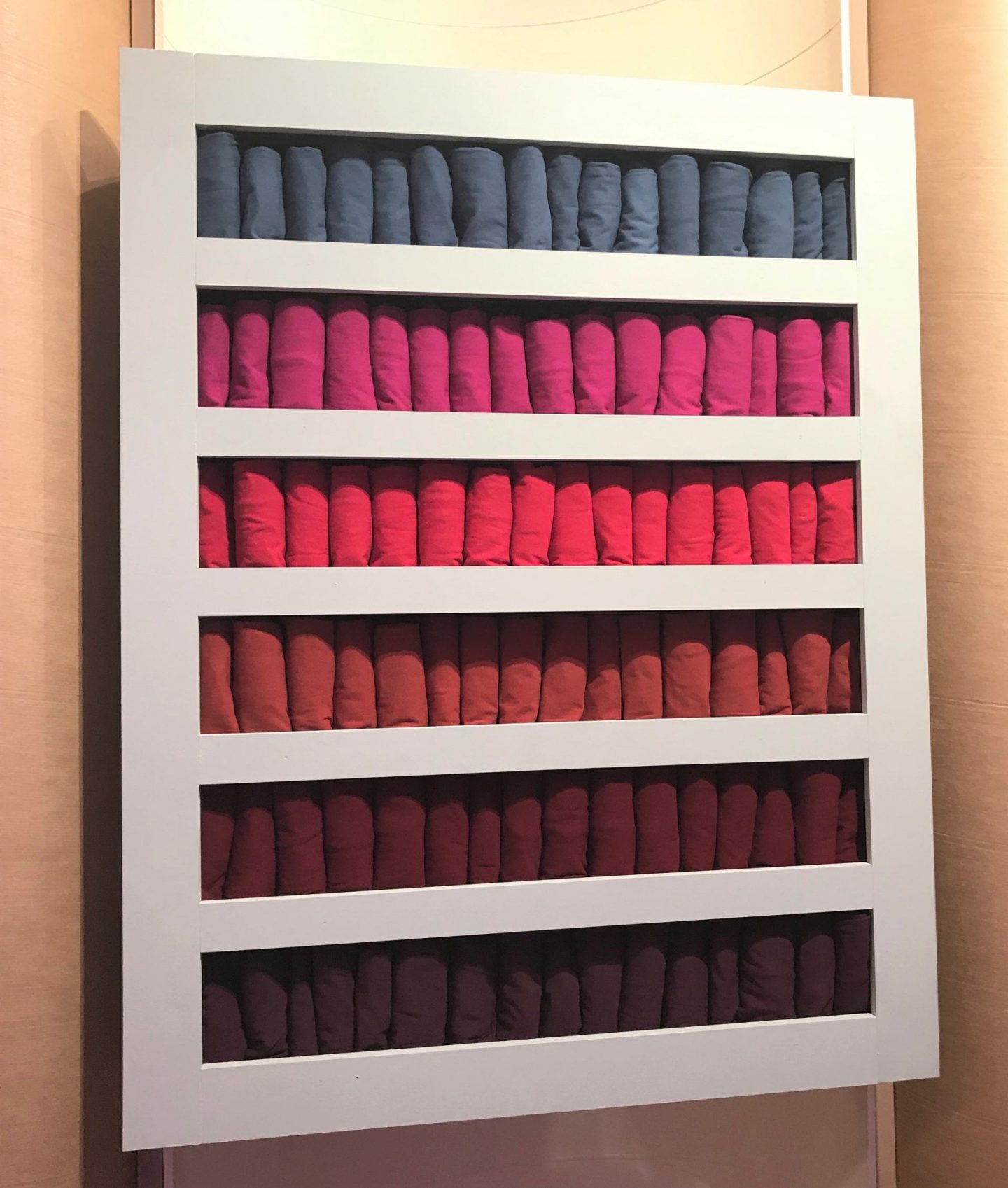 Coloured tights were featured heavily on the runways for the autumn-winter season and I think Marks And Spencer have all the colours covered! Adding the link here, a lot of the brights are already sold out!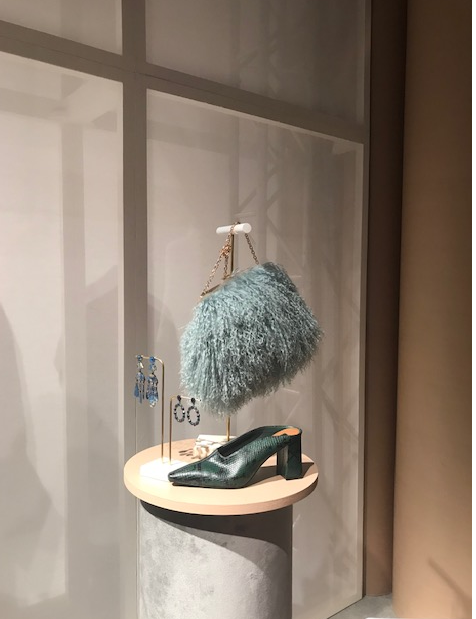 I fell in love with the bag! I think this is perfect for adding a glamorous finishing touch to a suit or dress.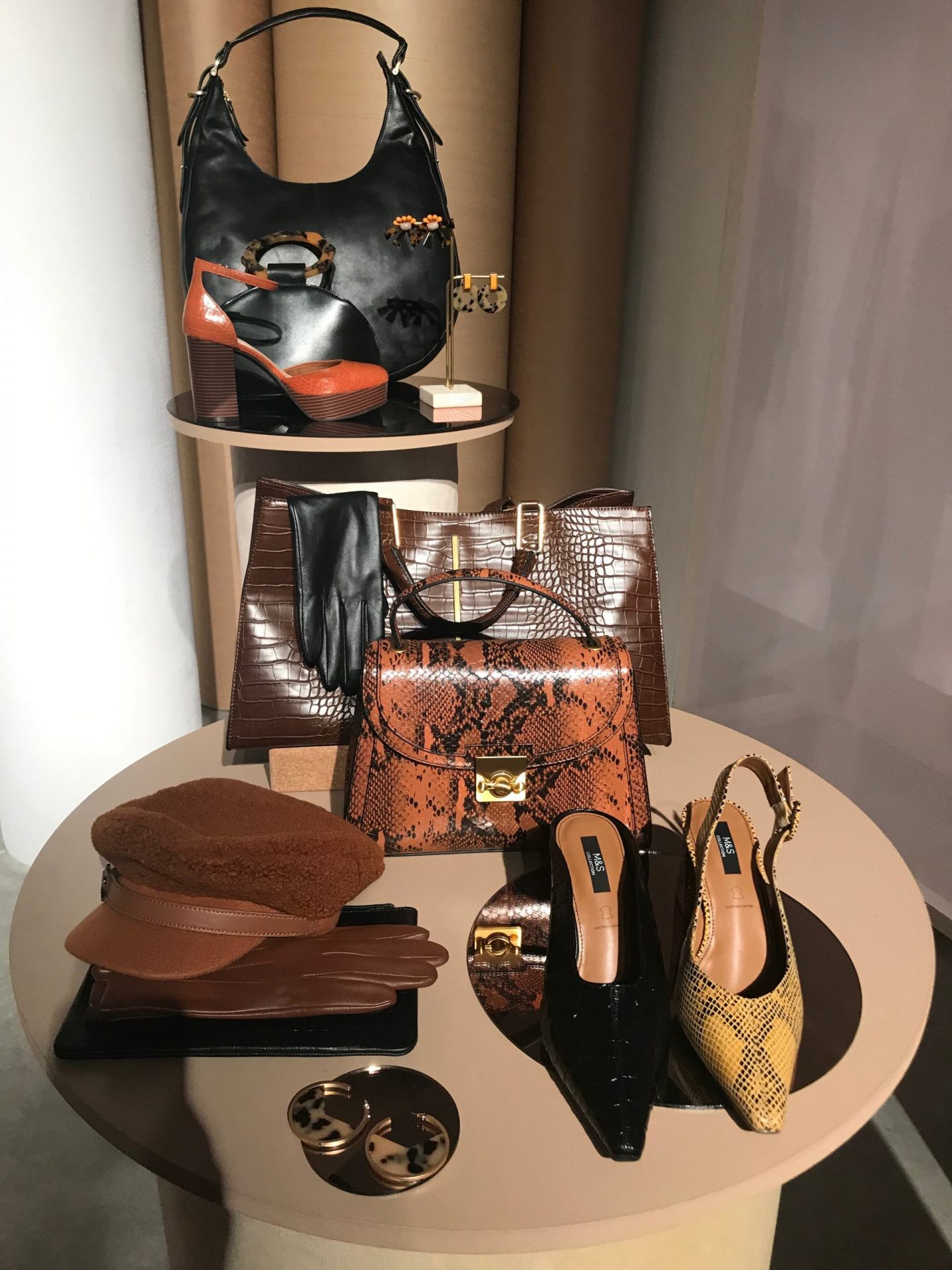 Tan heaven! And just look at the seventies vibe platforms at the back. There's nothing here I don't like. The yellow snakeskin slingbacks will add a nice pop of colour and I love the smart brown croc-effect bag.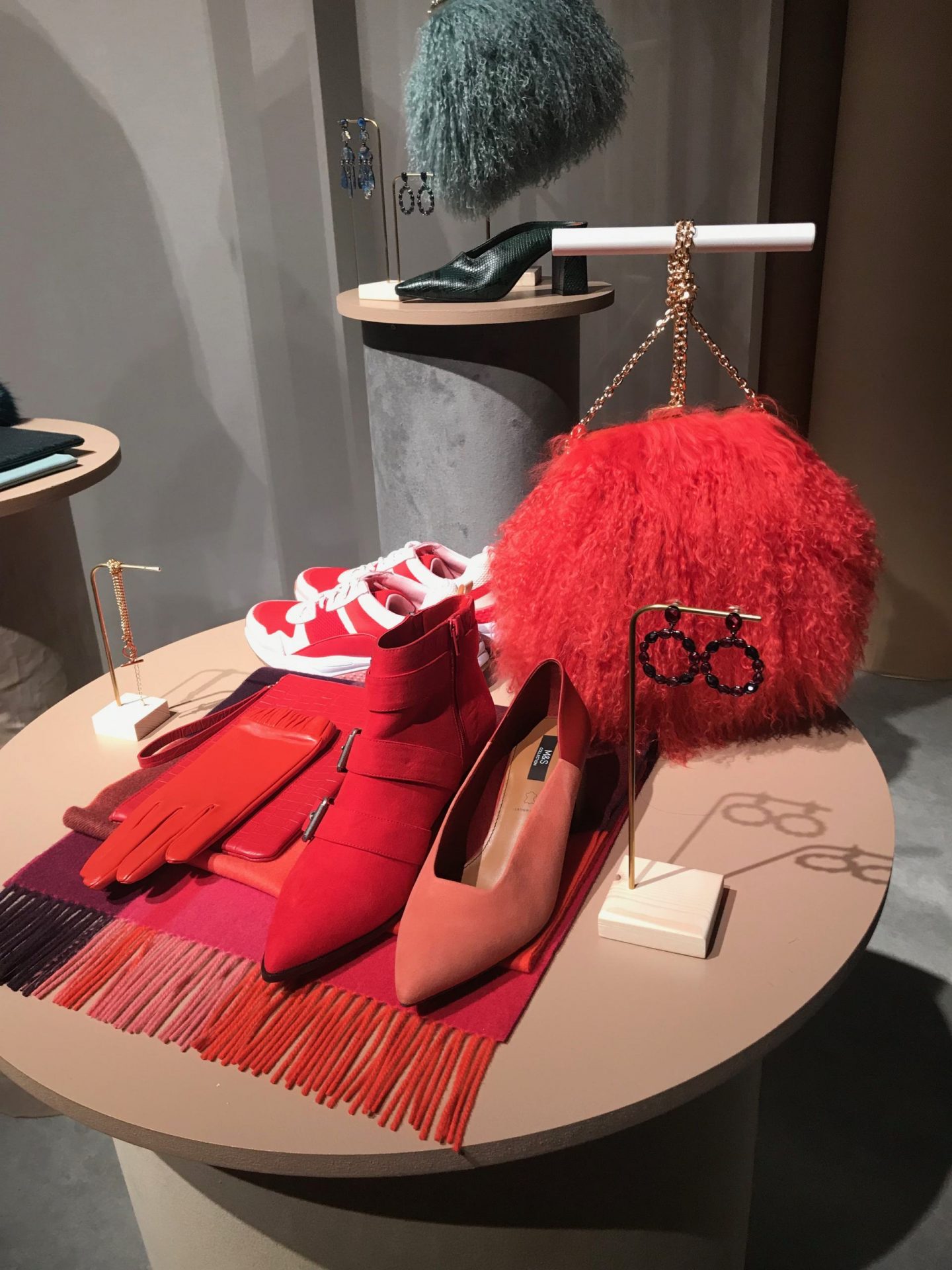 Buckled ankle boots featured heavily at the preview and there's that bag again in a vibrant hot pink.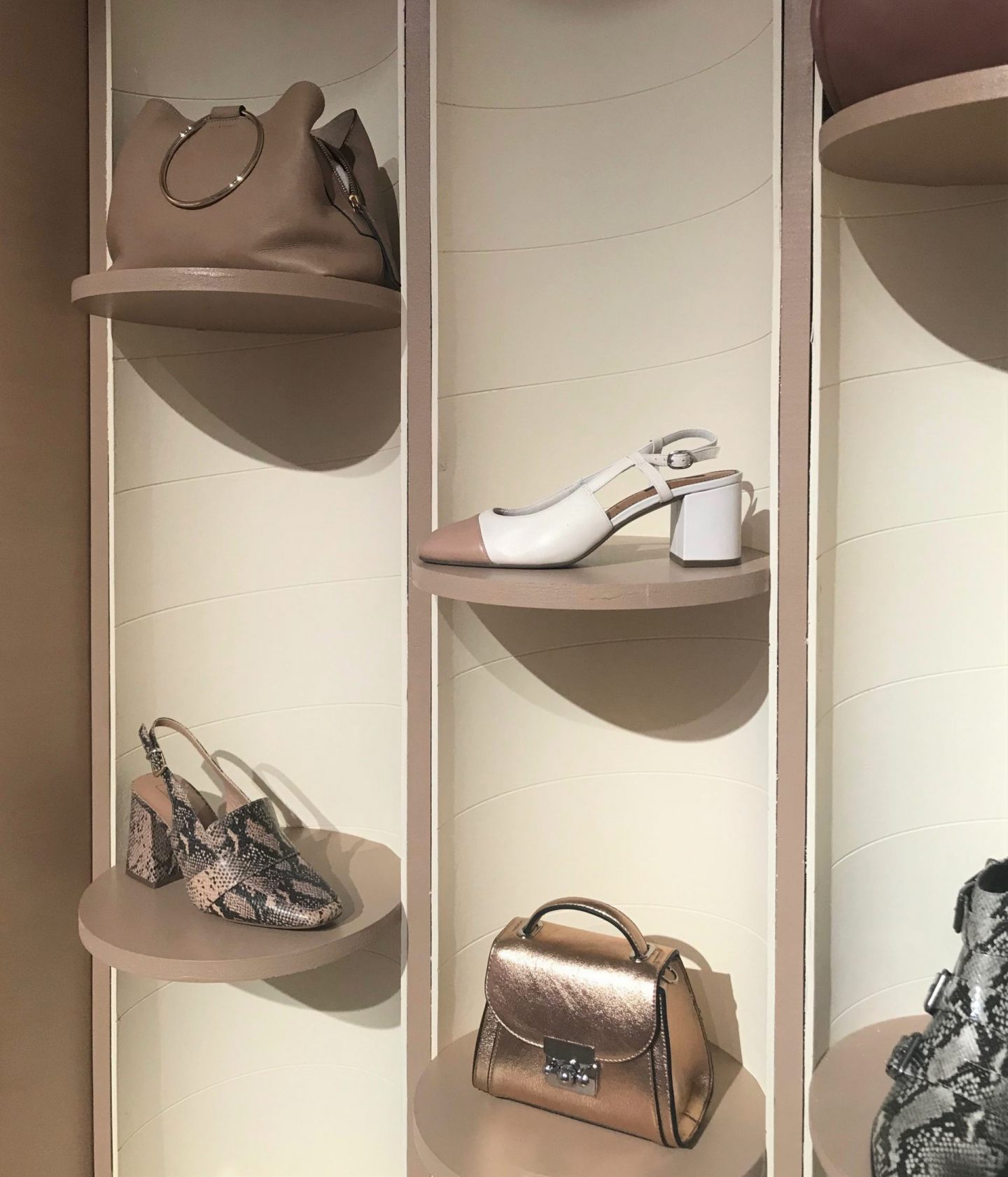 Spot the Channel inspired slingbacks? These will look great with cream trousers and a cosy cream/toffee jumper. Another item that I'm waiting to drop. I'm going to buy them as soon as they are available and these are just the right heel height too.
As I said, there was so much that I'm waiting for. The preview has really got me excited for the last months of the year. I was really impressed with so much of the collection. I'm keen to hear what your favourites are that are featured here. A lot of it has yet to land, so do keep an eye out on the Marks And Spencer new in!
Thank you for stopping by!
Receive every post by clicking subscribe on the right-hand side.
You May have a friend that's interested in this? Please use the share buttons
Xo Laurie
Subscribe for the latest updates!