I had a quick visit to London to see family the other day and I felt so lucky that it didn't rain. I actually spotted the sun for a while! A quick visit to my favourite park to shoot this outfit that's working out perfectly for me. I'm absolutely over the moon with the two new AW19 items from my love label Baukjen.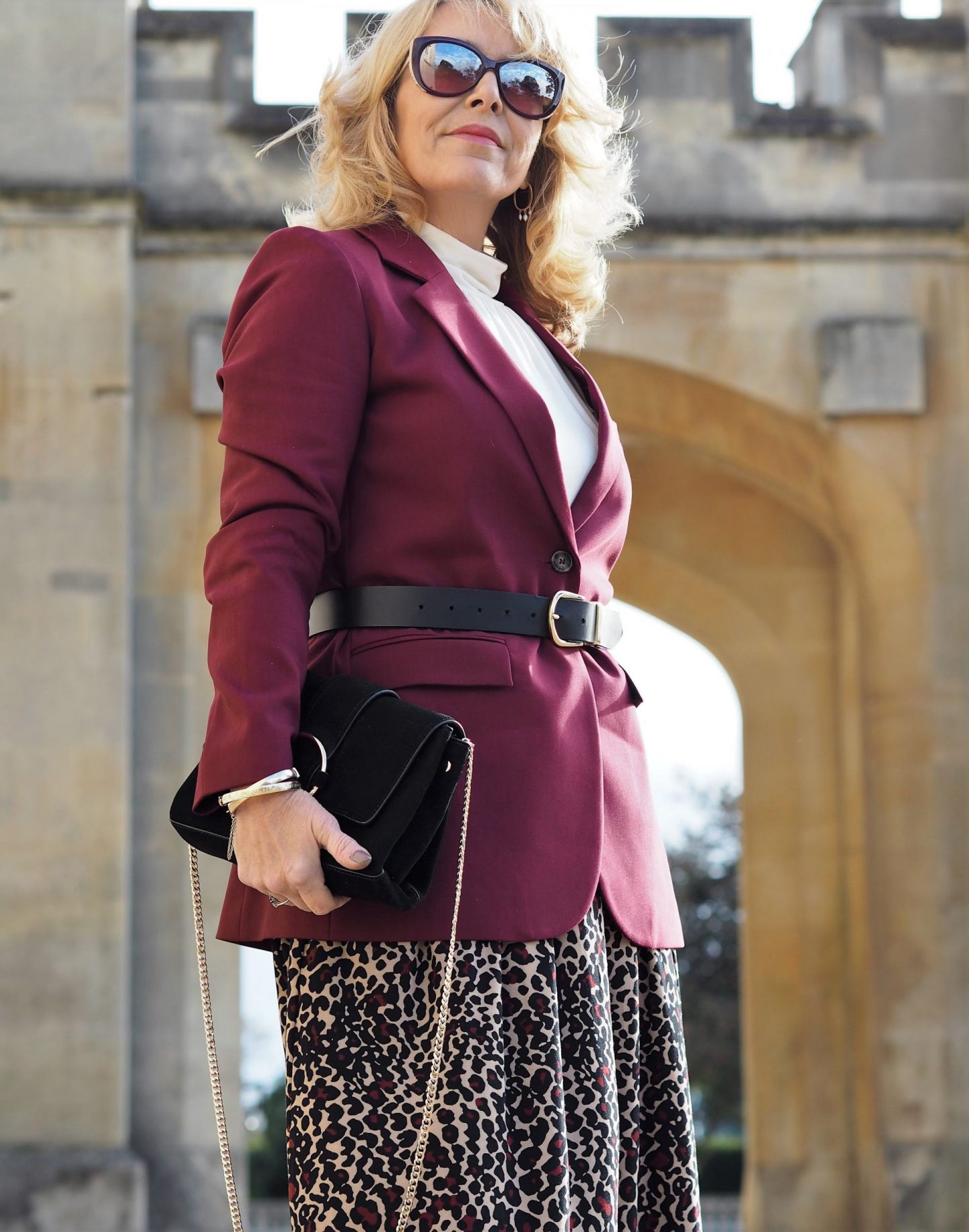 As soon as I spotted the Alanah skirt I knew it would work so well paired with my Ashcroft Blazer from last year's AW18 collection. That blazer is still available on sale btw. I know I keep banging on about it, but everything I have from this brand all works so well together.
The Burgundy within the leopard print just mixes so well with the Burgundy blazer, plus, look at the other colours in that skirt to play with. The Alanah skirt will look great with my Safari shirt too
The Hard Working Accessory For AW19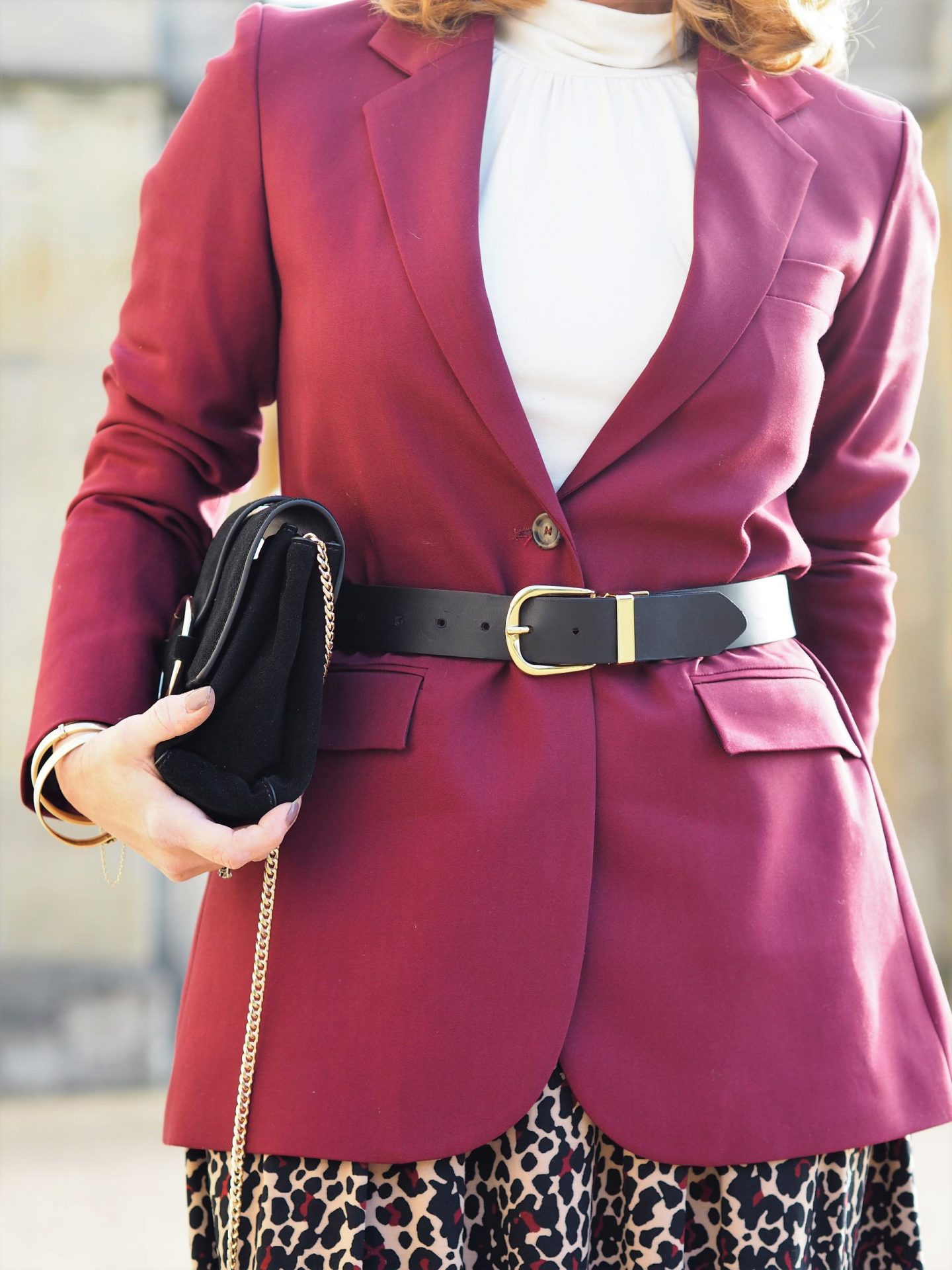 Instead of leaving the jacket loose as I did in this post I decided to wear it closed and added the new Baukjen reversible belt that I featured in last weeks post. The black working perfectly for this outfit but I love the caramel shade on the other side that's more in keeping with my everyday neutral style of creams and browns.
The bag is last year from Mango but I noticed there is another similar available for this AW19 they obviously just tweek it with different finishes and re-launch each year.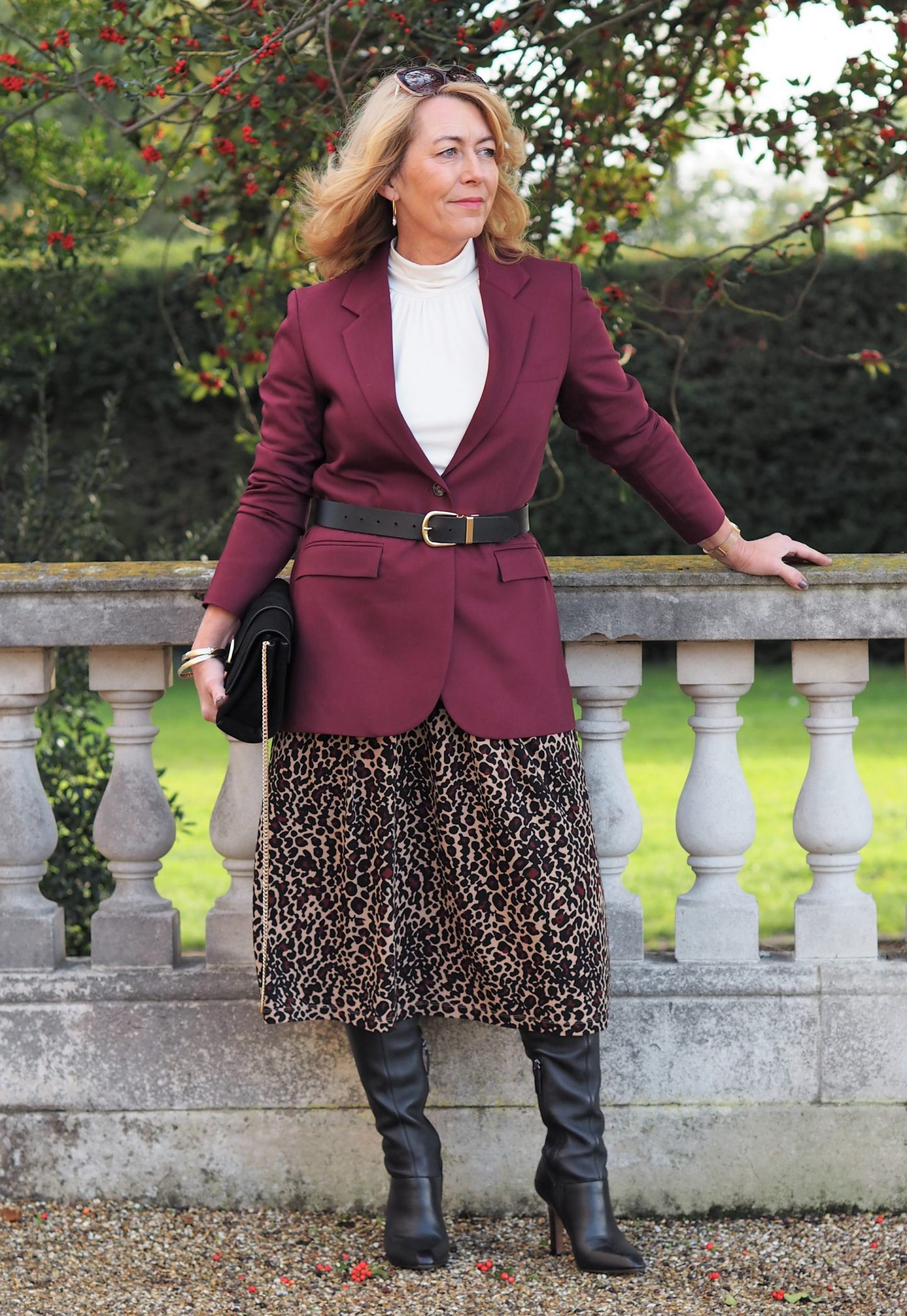 I'm intent on getting my price per wear out of my boots! If you're going to wear a premium brand you've got to have the accessories to match right? (that's my excuse)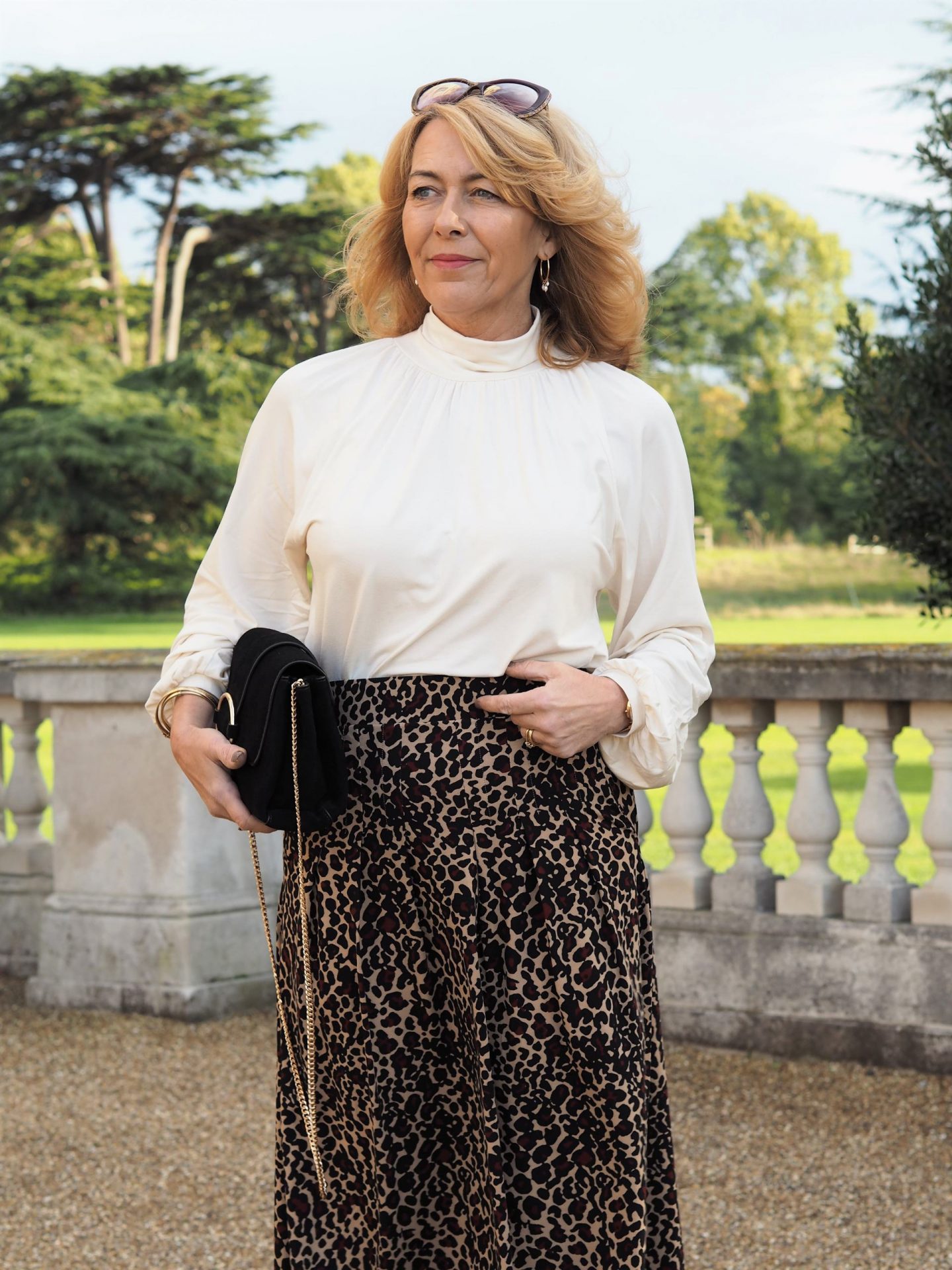 Under the blazer is the Constance Top. This is an absolute dream to wear. I love the floaty puff sleeve and the colour will work again, with everything. You can really feel this is a quality top, the material is quite weighty and it drapes beautifully.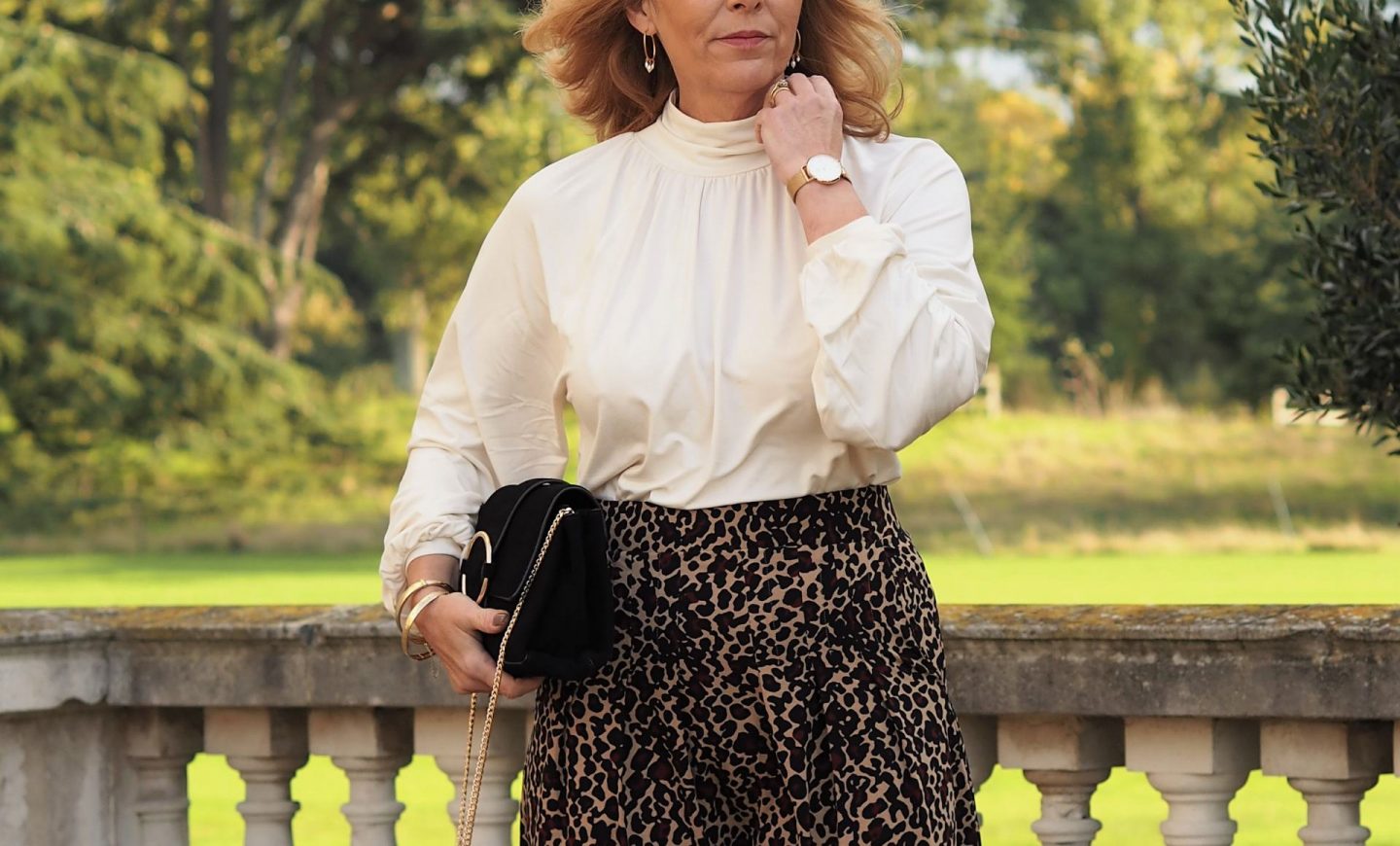 I love a high collar of any sort to cover the wrinkles of course. This is a very popular style of blouse for AW19 I've seen so many of them online and in the shops. It's such a flattering style I think.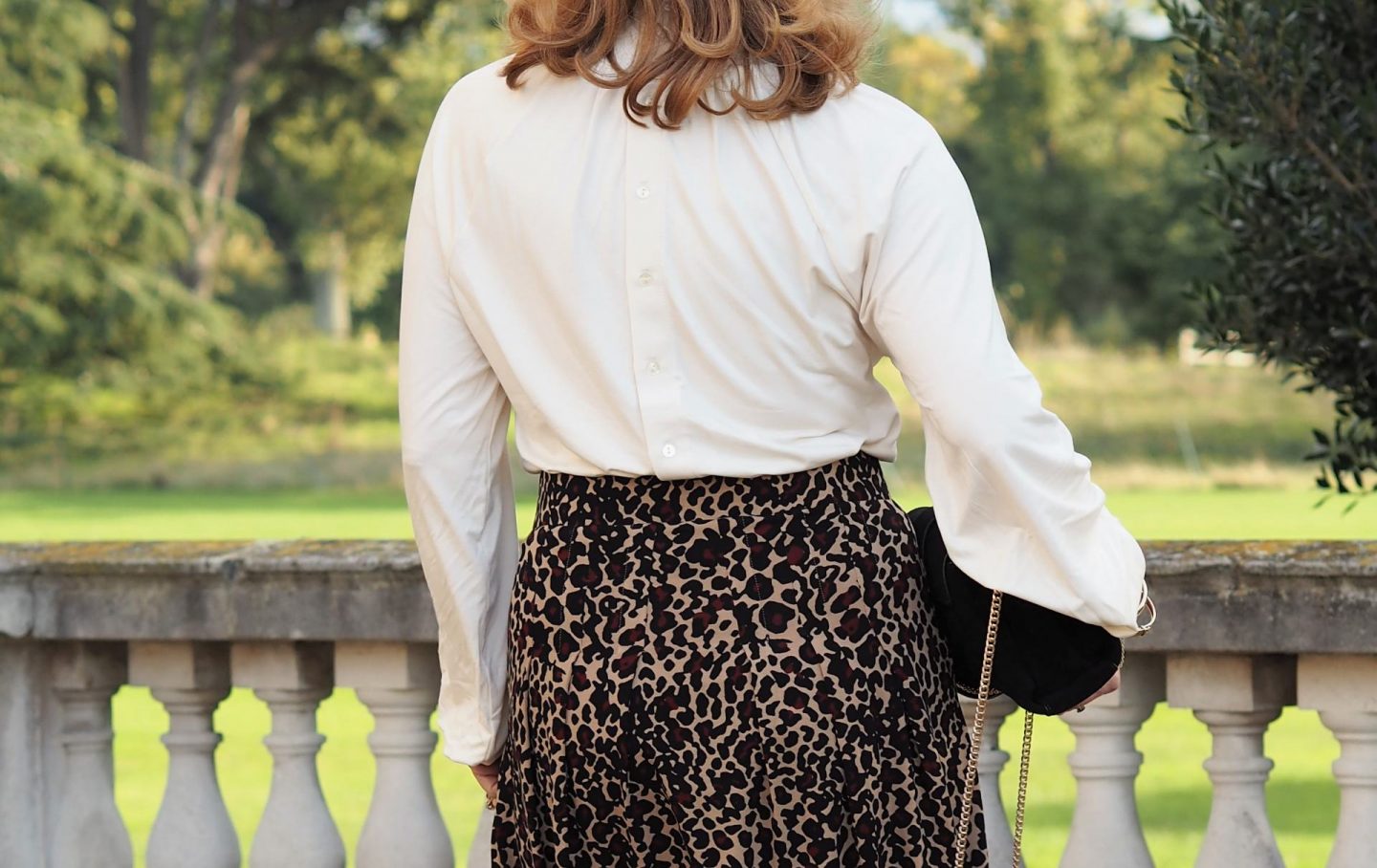 This Constance top is also available in other colours on the Baukjen site and it's also available in the same print as the Alanah skirt too. I really like the button detailing on the back. I keep meaning to mention (I always forget) that the Baukjen brand is available to my American readers too. The link to the site is here
A skirt with magical slimming power?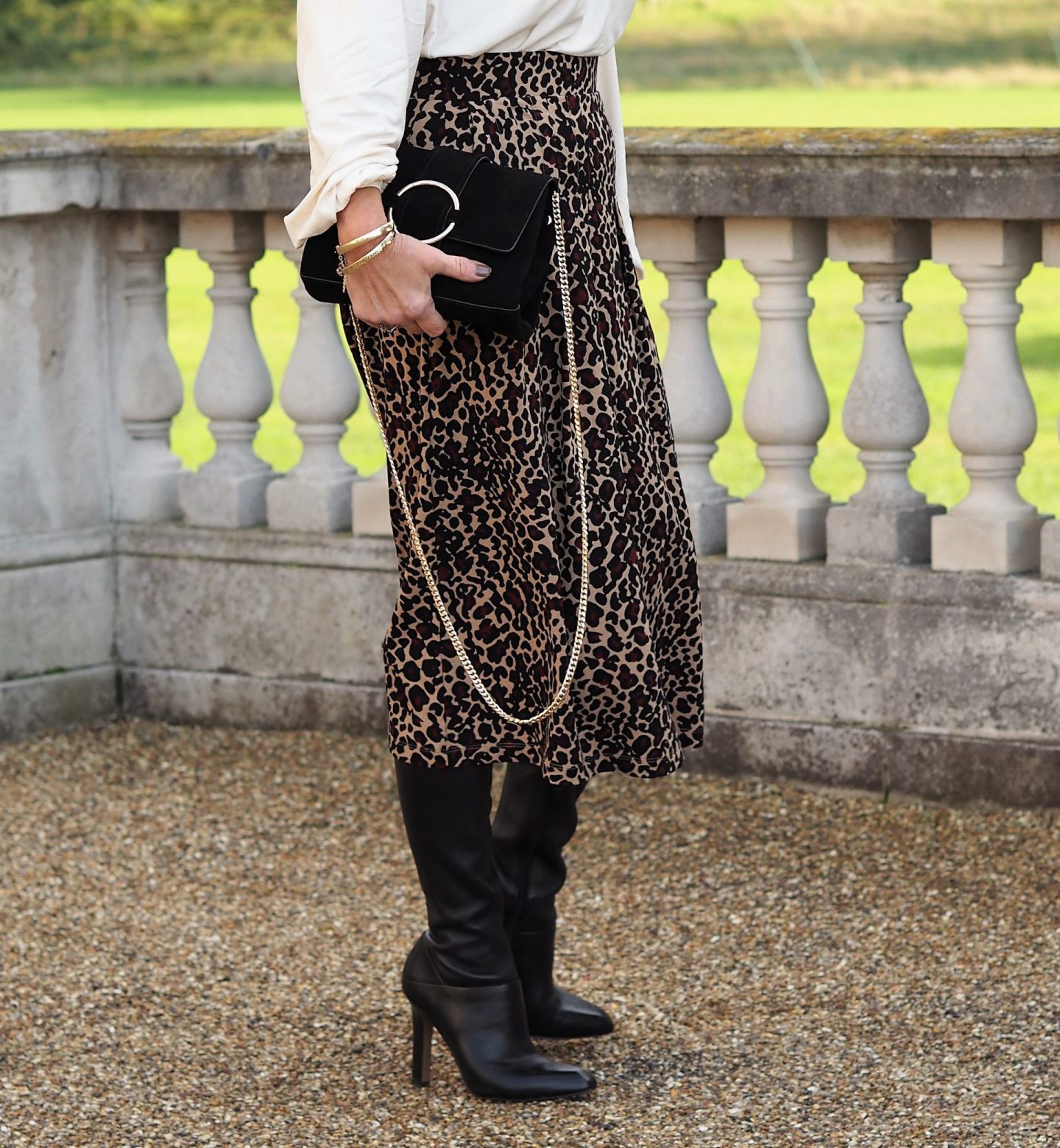 I debated on how to introduce the Alanah skirt. Sitting here for a while I said to myself, just say what came into my head at the first try on. And that is, "Oh I look super slim in this" The way the skirt is designed with the flat stitched front and the soft pleating starting lower really flattens your tummy area!
An elasticated waistline in premium jersey, this skirt doesn't crease at all. I can vouch for that, but I'm annoyed with myself for not showing that it has pockets either side. this will look great with my Biscuit coloured jumper too. Or black if I dare to wear.
I may have stayed dry but it was godamn windy!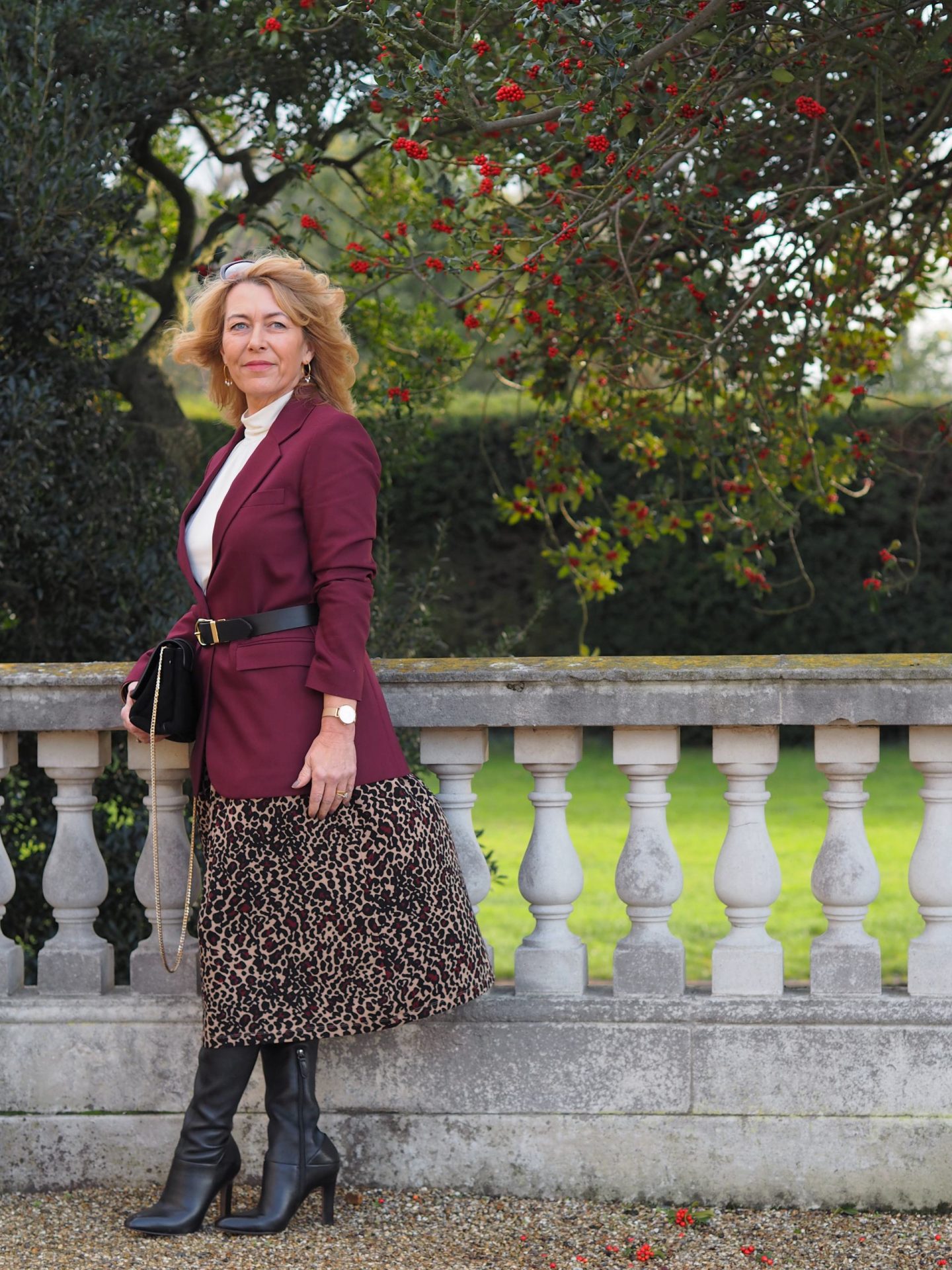 And a reader mentioned that I don't smile enough? So here's a bit of a blooper but I'm smiling!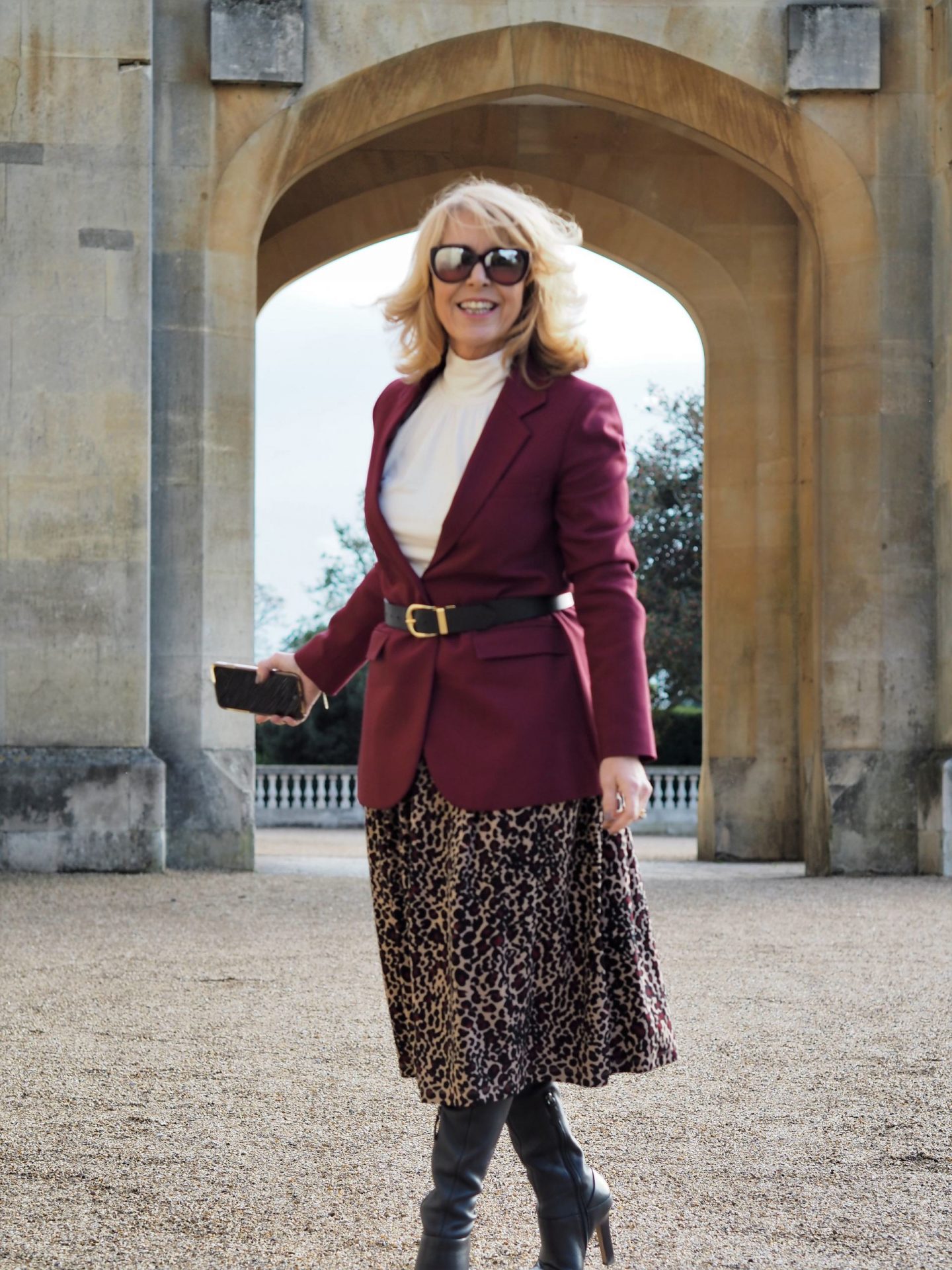 ---
Please be aware that there are affiliate links included in this post at no cost to you if they are clicked on
---
Thank you for stopping by!
Receive every post by clicking subscribe on the right-hand side.
You May have a friend that's interested in this? Please use the share buttons
Xo Laurie
Subscribe for the latest updates!