Well, the weather has certainly turned. Summer has come to an abrupt halt and it's definitely time for warmer clothes. A jacket at least is needed in the mornings here in Essex.
I don't have to have a wardrobe change over this year because all my clothes are in piles in some place or another. But my room is getting a makeover as I write this and I can't wait for some normality! When that room is finished I will be shutting myself away in there quite a lot!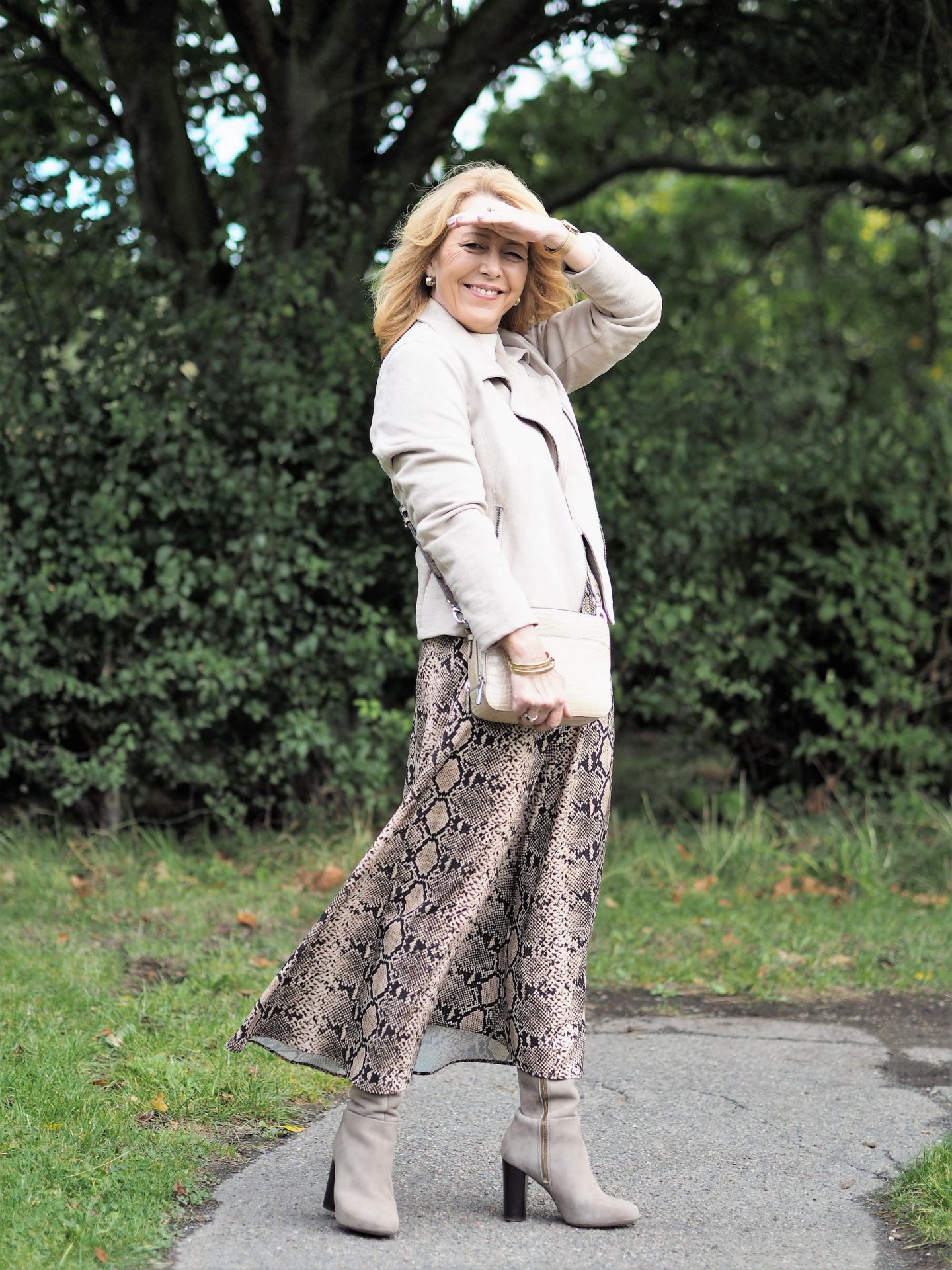 It's perfect timing for a lightweight jacket and This biker jacket is just perfect. The beauty of this post is that it's currently on sale. These jackets normally sell out very quickly because of the price and quality.
I'm out with Sara the daughter taking photos for this shoot and of course, we are playing silly buggers. She's intent on making me laugh and boy you should see some of the bloopers!
It's a very "me" jacket. It will work with a lot in my wardrobe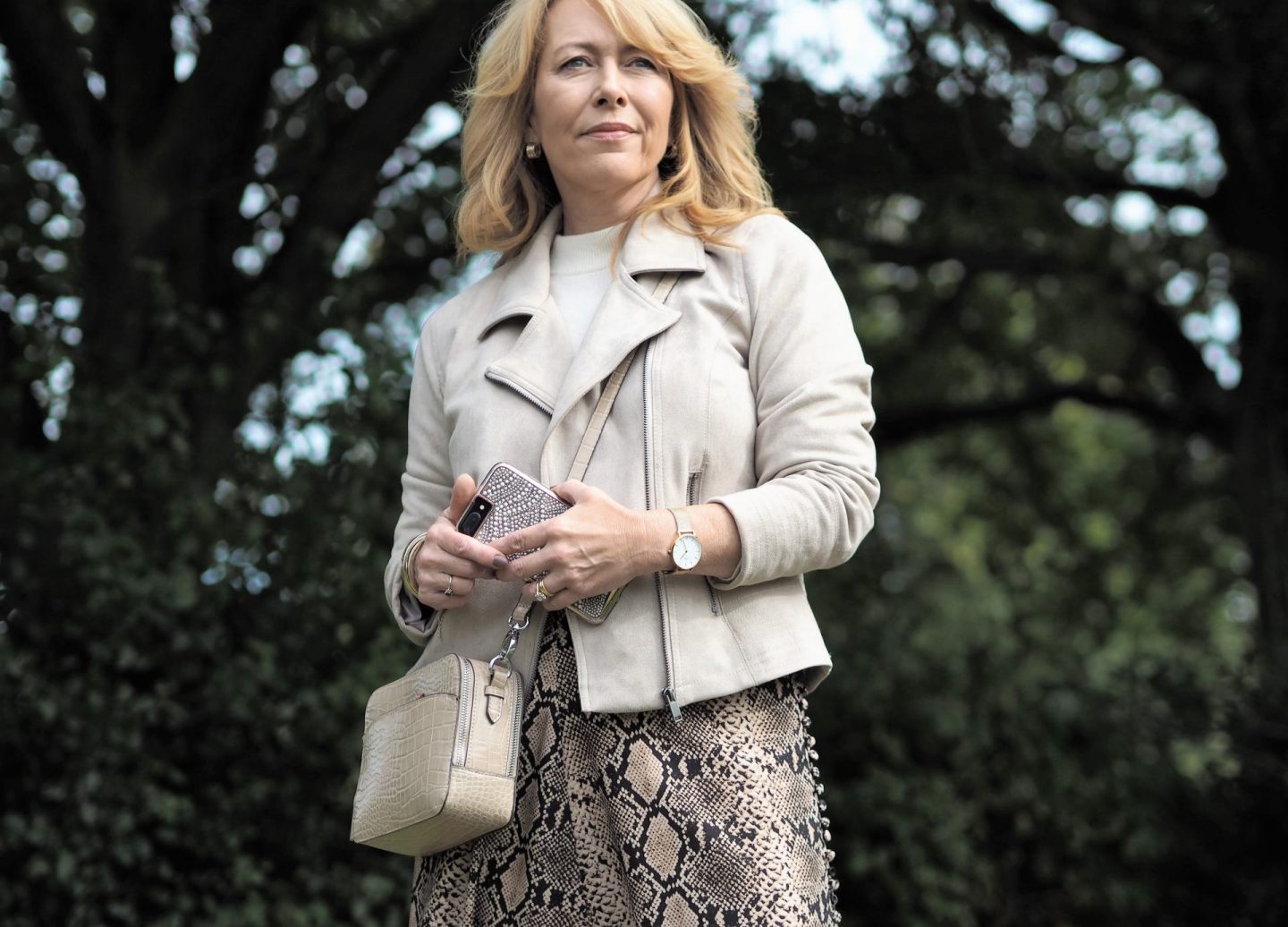 The mustard biker jacket that I had last year from Bonmarche flew out and I was getting mail about that jacket for some time. I'm surprised that more wasn't added to that collection. The Plum biker jacket however that Sara wore for a mother & daughter post is available again this year. A rich jewel colour that's also gorgeous.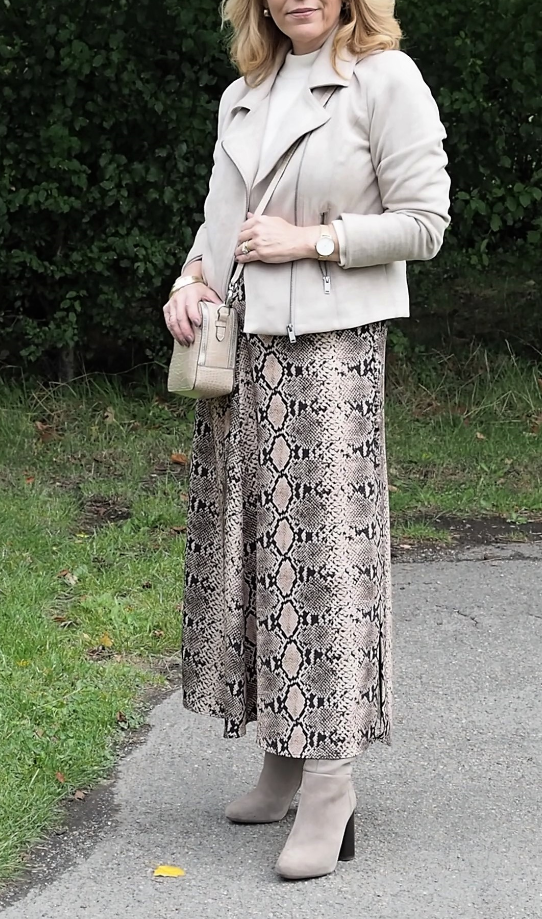 I know that I will wear this neutral Biker jacket on a near-daily basis until something heavier is needed. As you know I'm a neutral lover, therefore that's what's mostly in my wardrobe.
The skirt is last year from Zara. They have something very similar this year so I've added that to the shopping links below. The jumper is from Woolovers, again last year but you may have seen my 20% discount code last week? There's still time to get some luxury cashmere at a reduced price.
New neutral boots purchased right on the last breaths of winter 18 in the sale from Next. I fell in love with them and they were such a bargain. See. Shopping savvy!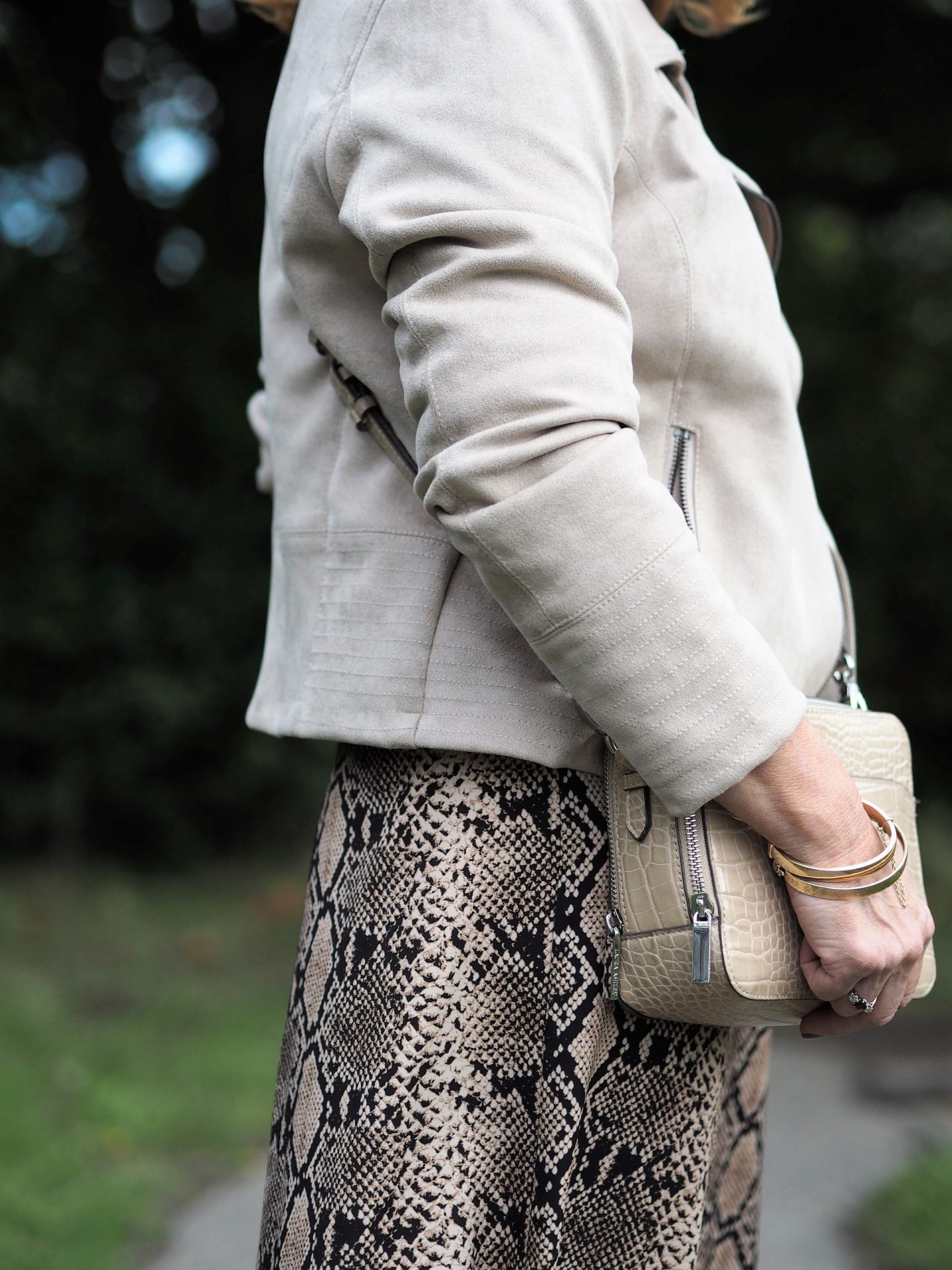 This little crossbody bag from Laura Ashley has been my most worn for a couple of months now and I just noticed that it's gone into sale £17.99 It's really worth that. You can fit a lot into it and it's comfortable to wear.
The purpose of this photo though is to show the detail on the cuff of this biker jacket. If you are short in the arms like me then this jacket is a little godsend because there are no zips at the wrist. So much easier to ruche up a little and those wrist zips really irritate me! I like the stitching detail on the wrist and it matches the waistband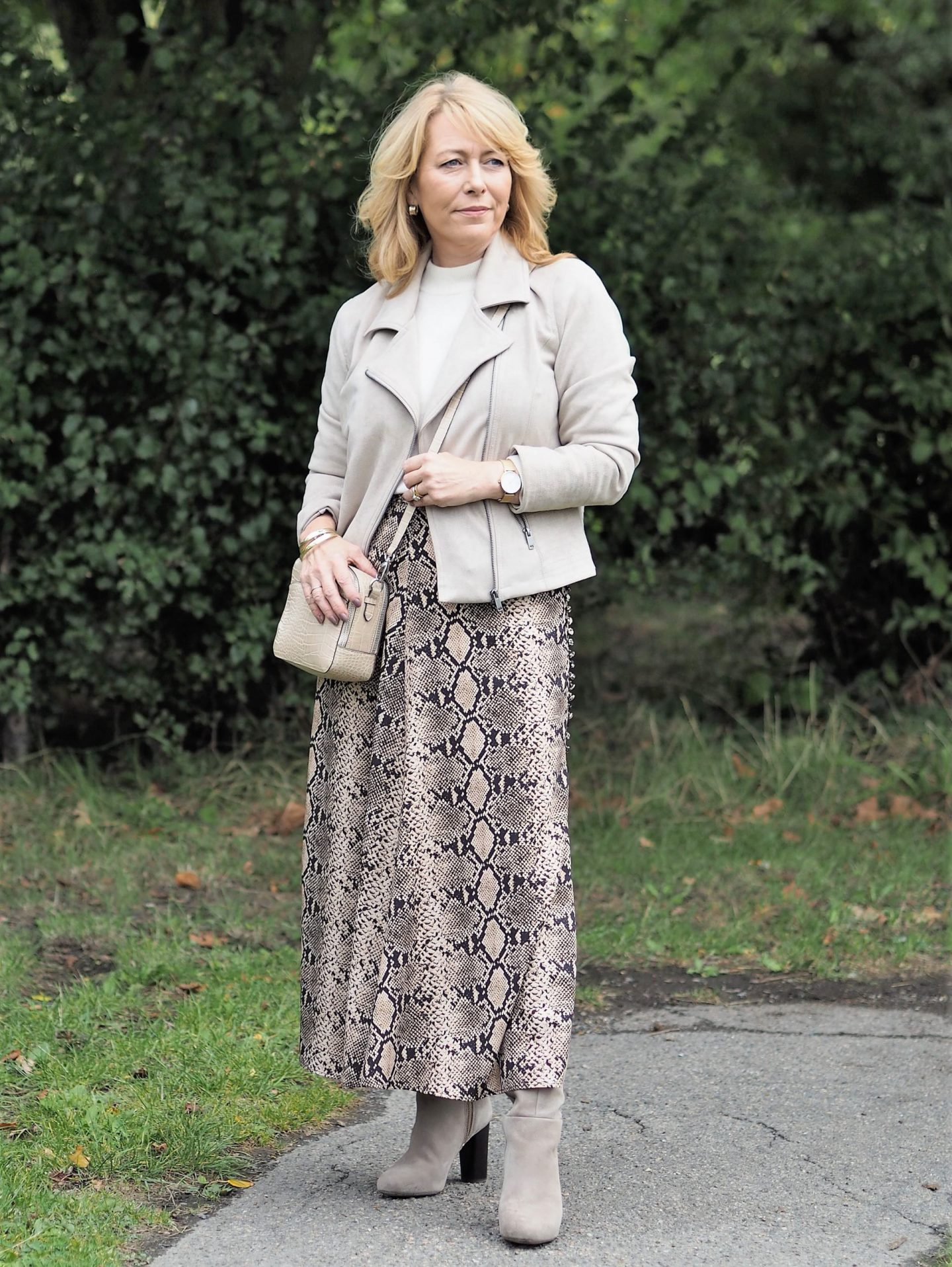 If your not a neutrals girl like myself the jacket is available in some gorgeous colours this year. The new on-trend Moss Green as I like to call it is available. Have you bought anything in this colour yet? The shops are full of it and I really like it.
You can find a biker jacket in any high-street store, suede, leather or faux in an array of colours. The quality of this one is exceptional. I think I've mentioned this before and the price compared to other high-street stores is very good. At £35.00 compared to the average £50.00 I'm very pleased.
Neutral Biker Jacket – C/o Bonmarche
Thank you for stopping by!
Receive every post by clicking subscribe on the right-hand side.
You May have a friend that's interested in this? Please use the share buttons
Xo Laurie
Subscribe for the latest updates!