A new love label featured here this week. I often browse the Closet London brand. Sophisticated, smart, on-trend and a little more high end is how I would describe it. The Berry and green tones that are so popular this autumn-winter is available in abundance on the site and this outfit (gifted) that I'm sharing is from the new Dark Romance collection.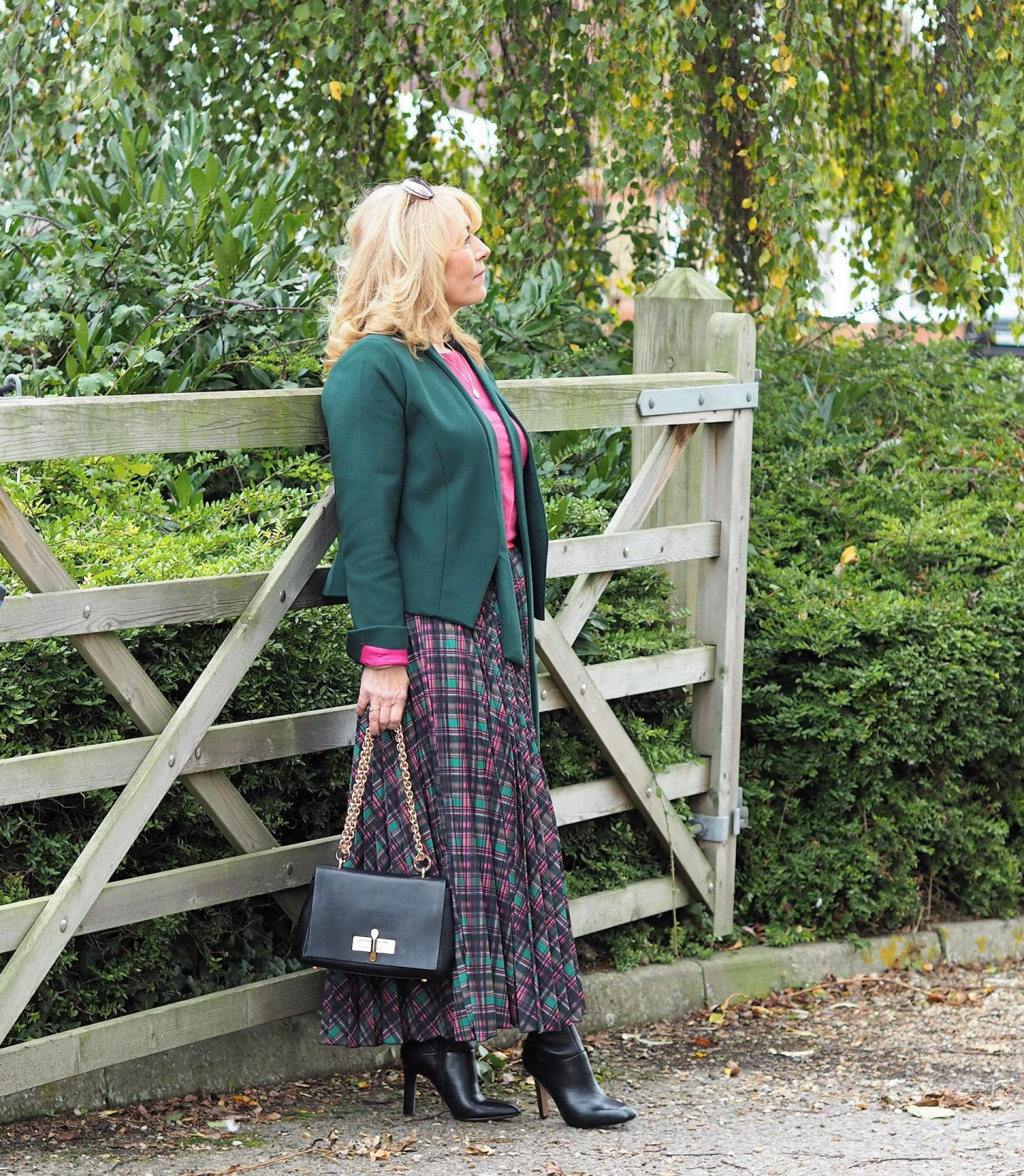 I love a lot about this outfit, a colourful one for me. I love a long pleated skirt and I will dress down with a berry pink or this years "moss green" jumper for a more casual look.
The green jacket is tailored very well and there are matching trousers too if you're looking for a suit. Great for work and dress up with a more formal top for the evening. I can't resist a good pleated skirt, even though I wear a lot of trousers!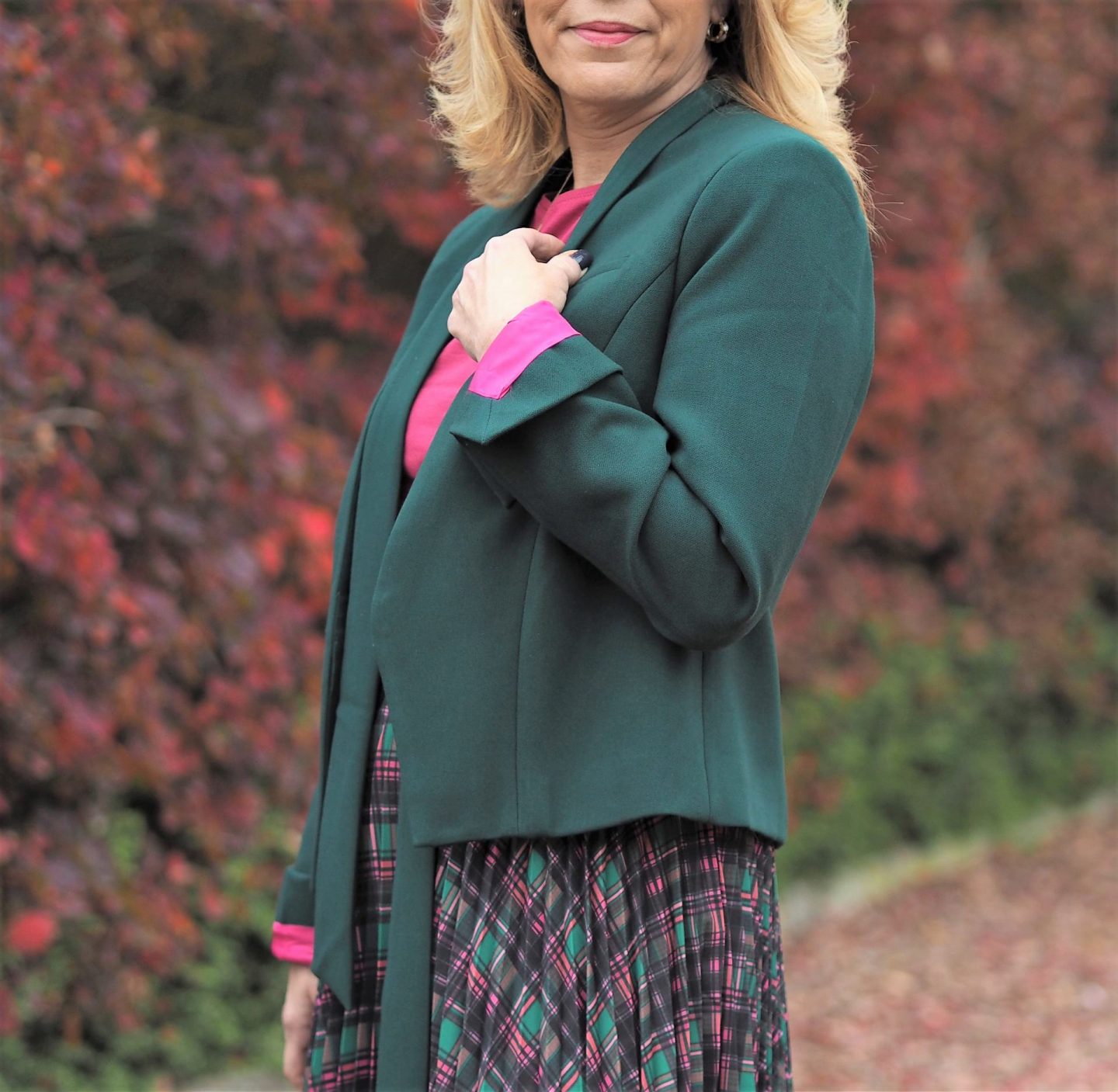 The jacket has a hot pink lining and the sleeves have a slit at the wrists. I decided to turn them back for a colourful finish (and my short arms) and I think it brings out the berry pink colour in the pleated skirt. A detachable necktie that I've left hanging loose is a nice little extra too. The panelled tailoring adds a nice waistline curve.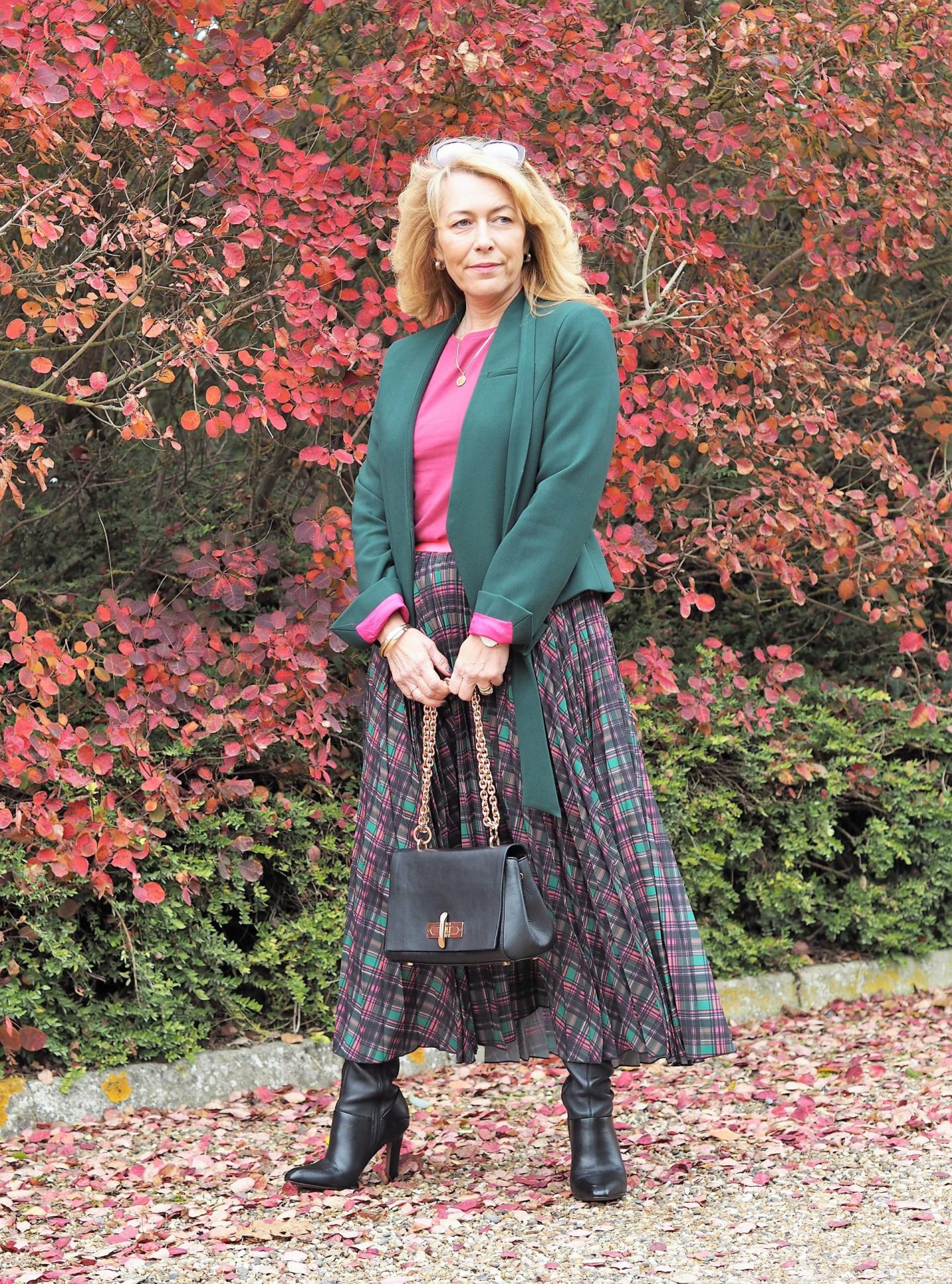 I paired the skirt and jacket with a berry-hued plain long-sleeved T-shirt and just look at that gorgeous berry-toned leafy backdrop. I'm enjoying discovering new places to take my outfit photos in Essex.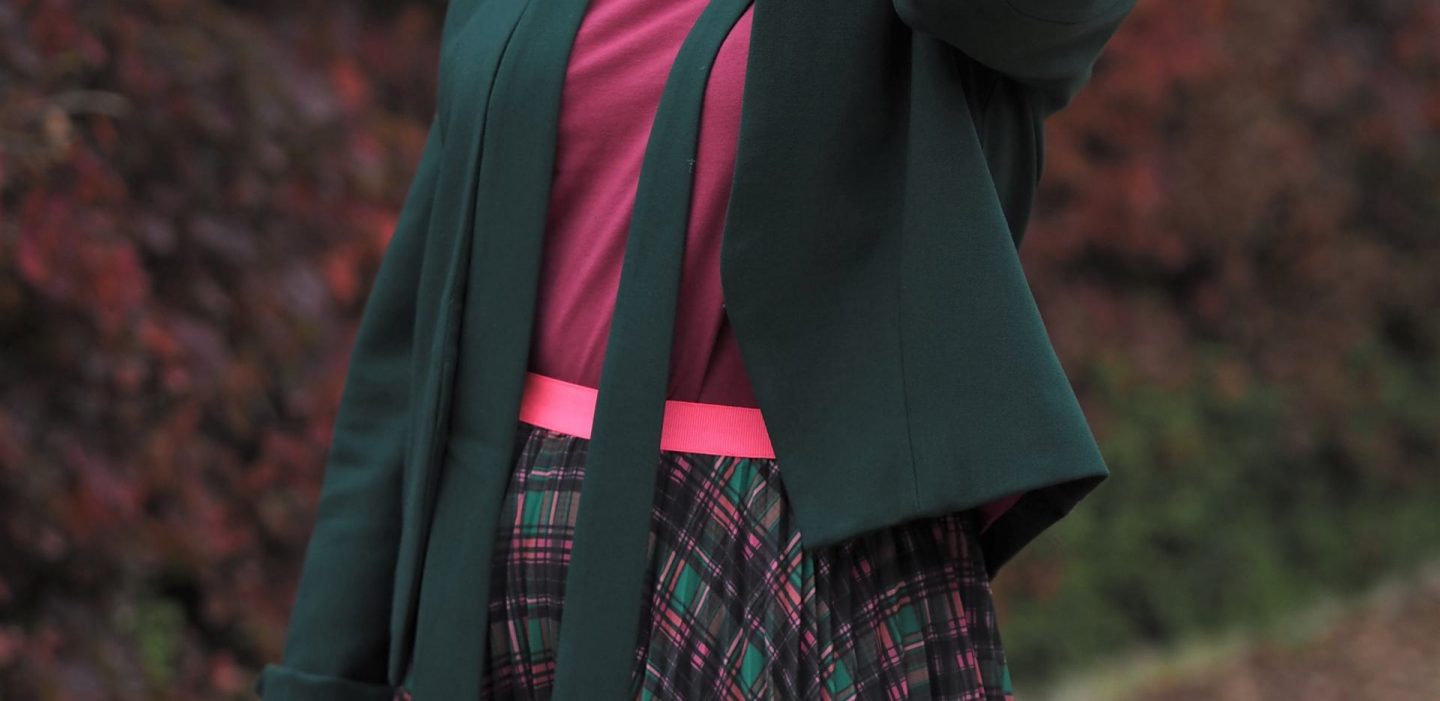 The grown-on waistband of the pleated skirt has a contrasting hot pink elasticated waistband. It's paired with a black top on-line and looks stunning on the model but unfortunately black just doesn't suit me.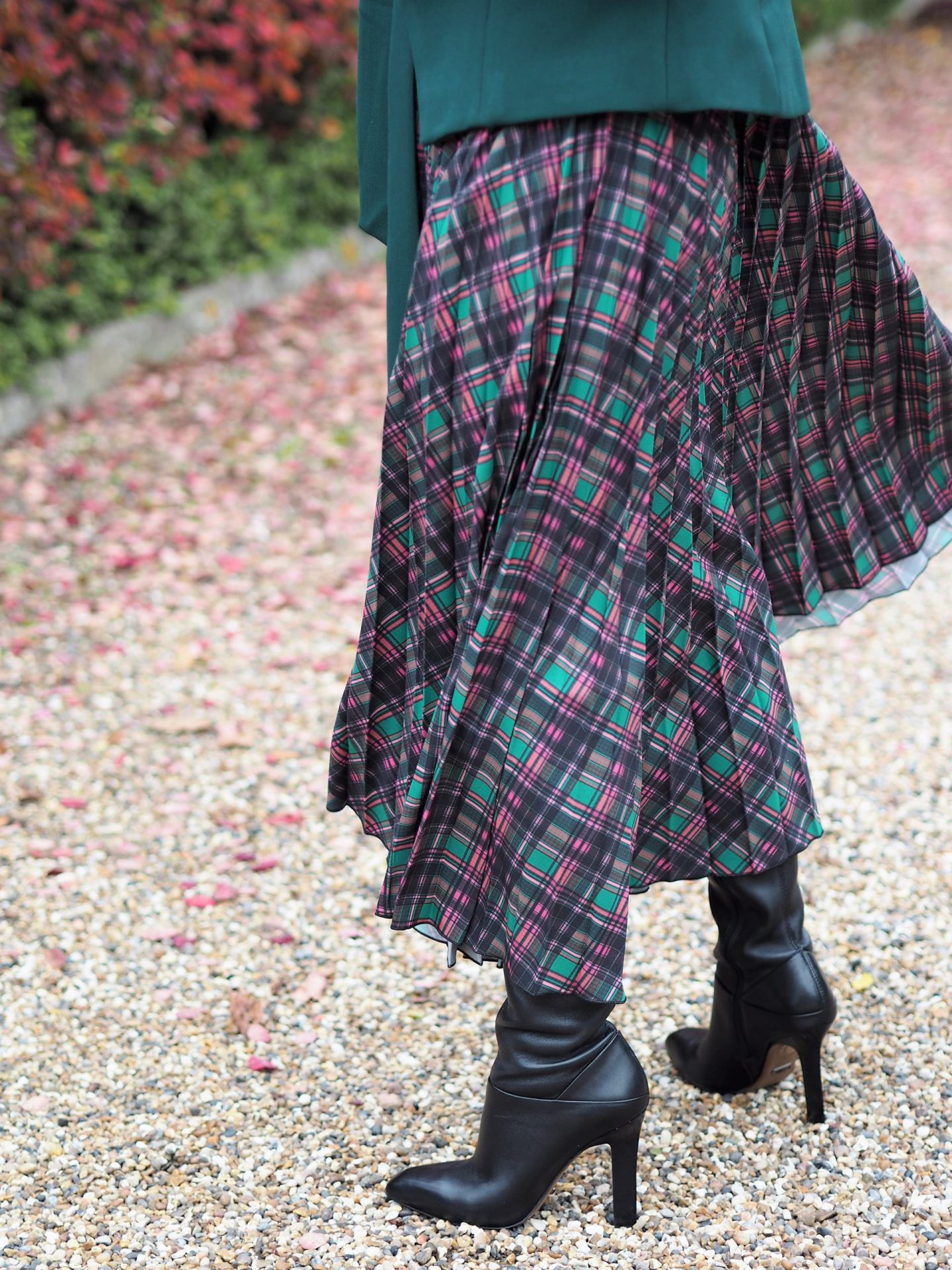 The pleated skirt is gorgeous. Really floaty and light. It won't be long until thick tights are worn underneath! It will look great for a night out with heels and a slinky top though. I guess all the Christmas parties will start soon?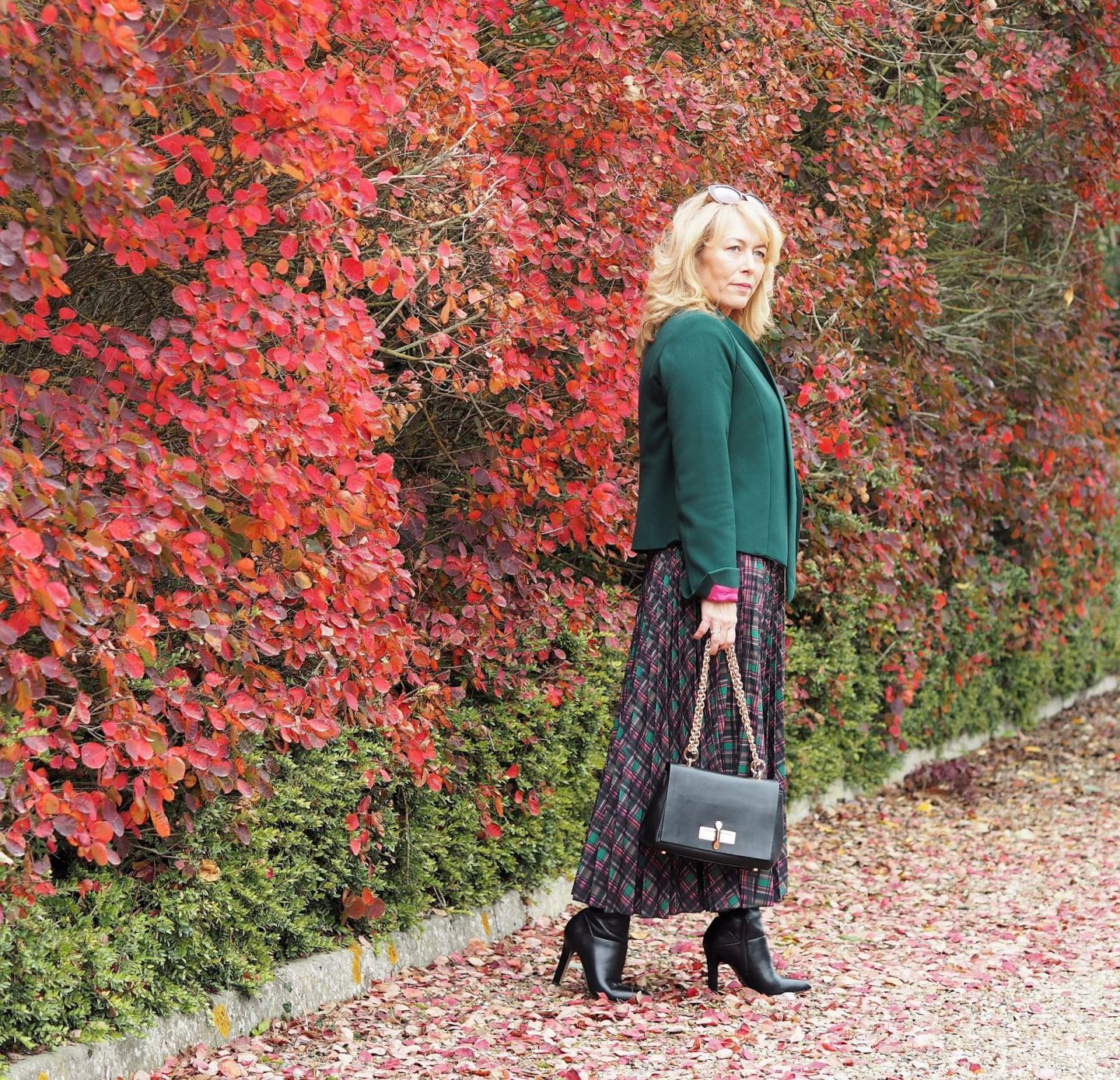 Browsing the Closet London site I noticed a 50% off sale Definitely worth looking at for some lovely items. There are some beautiful dresses added there. Go grab a bargain. Most sizes are currently available so be quick! I've got my eye on this gorgeous dress. Sizing I would say is true to size from the brand and the quality is very good. It's also nice to find something a little different.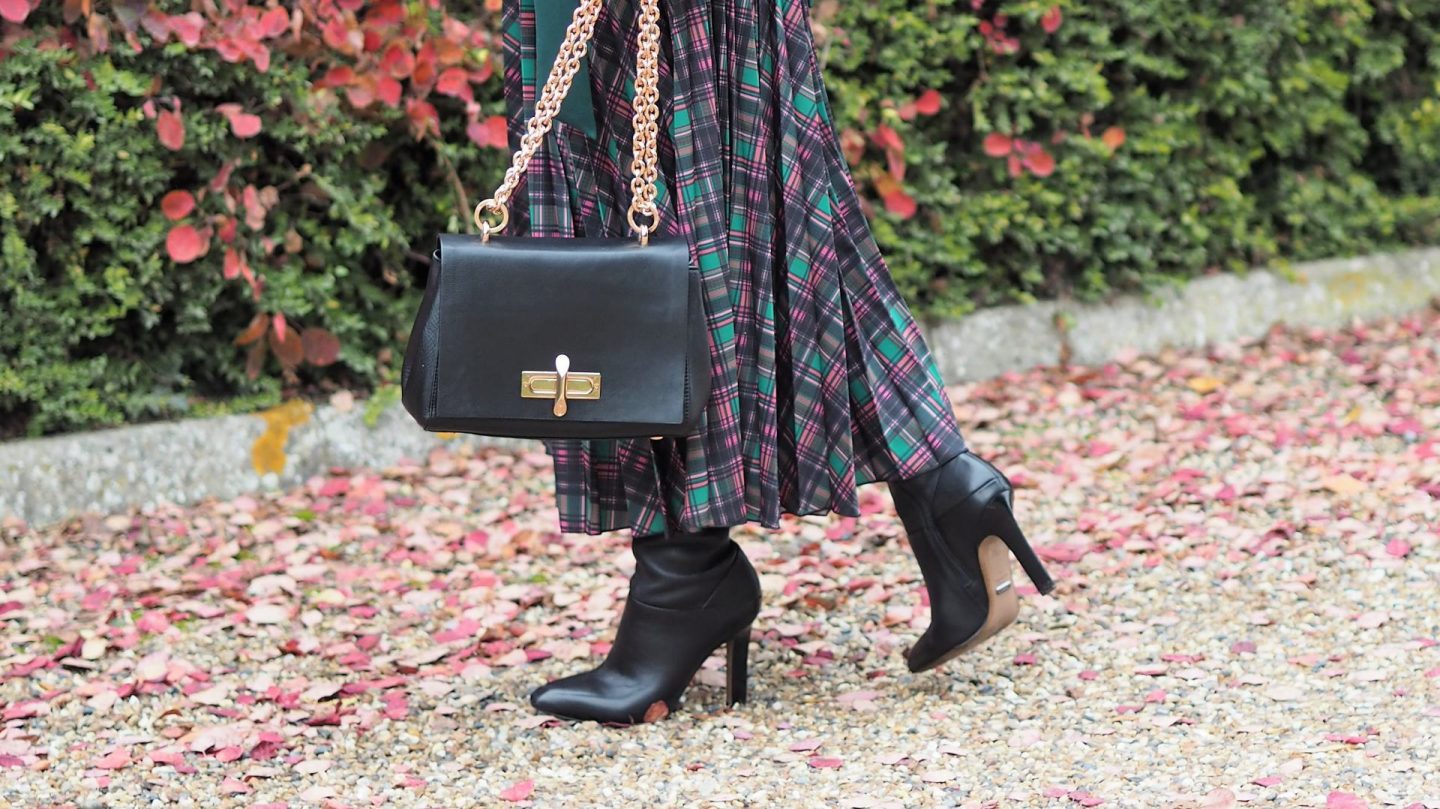 Accessories to finish the look are the Black bag that I won in a competition. I still can't believe my luck! And I treated myself to some new black knee-length boots that I fell in love with. I won't be spending any more money for a while though! But the leather is so soft and I just love them. I couldn't resist!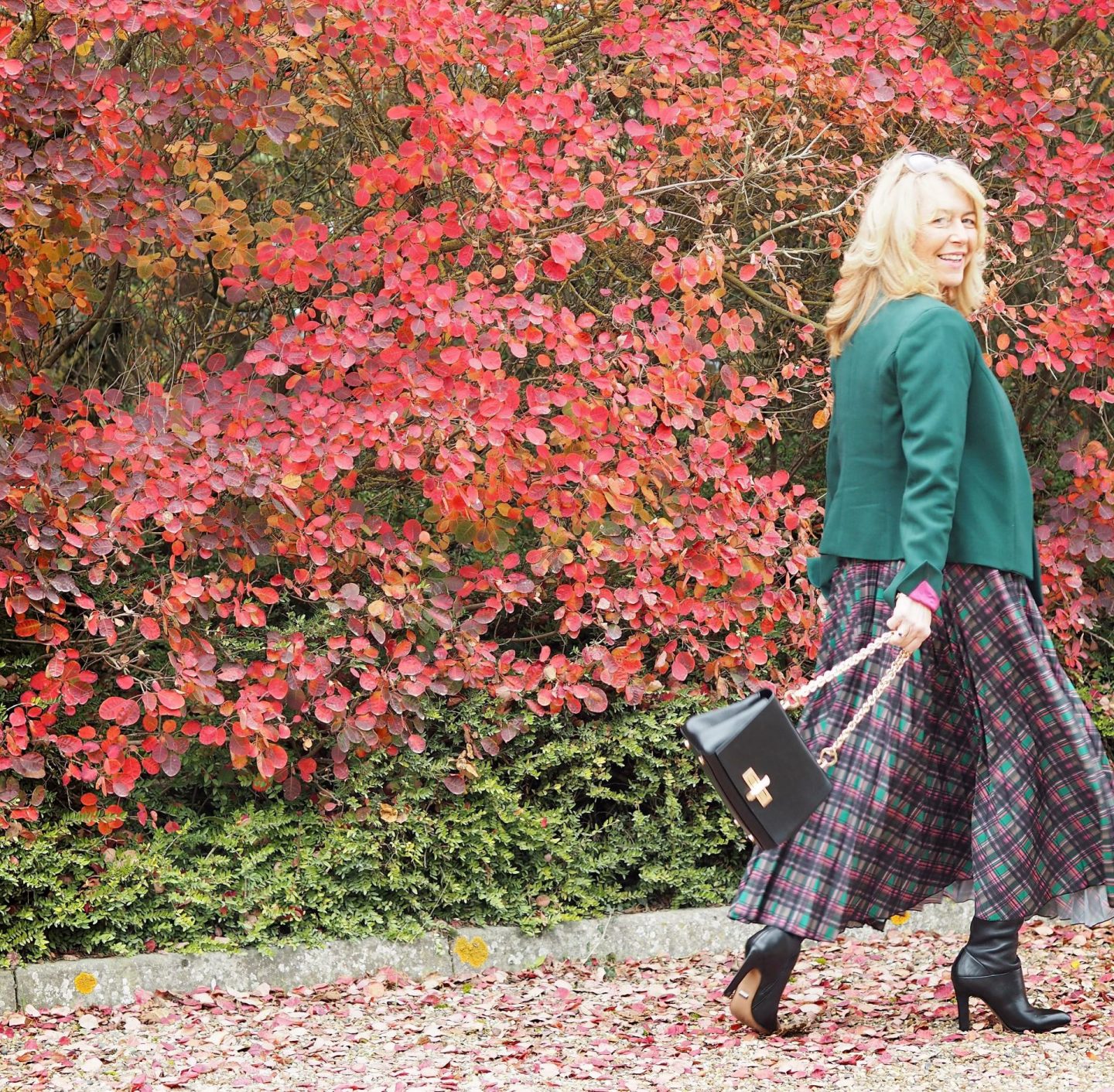 And here comes another downpour! Any of my blogger friends finding it hard to take photos at the moment! Even with a weather Ap, I get caught out!
I'm interested in hearing what you would choose from the Closet London brand? Let me know, please. Its the perfect place to find something special and I might add a little different from the same old, same old on the high street.
---
Please be aware that there are affiliate links within this post at no cost to you
---
Thank you for stopping by!
Receive every post by clicking subscribe on the right-hand side.
You May have a friend that's interested in this? Please use the share buttons
Xo Laurie
Subscribe for the latest updates!