It took me a while to think of a title for this weeks post. Again I completely missed a post out this week due to being so busy with the house and after speaking with some blogger friends, well I'm feeling a bit guilty of not being such a very good blogger a present. But I am feeling very humble of the support other blogger friends have given, life just gets in the way sometimes!
I refuse to be beaten by anything but the house is really prooving to be hard work. The first room, at last, is nearly finished and I can't believe I've been living (sort of) here for a month. Time is flying by and I hope to be more organised by Christmas. I'm looking forward to sharing bits and pieces with you all, but for now, here's some bits and pieces that have made me smile the last few weeks.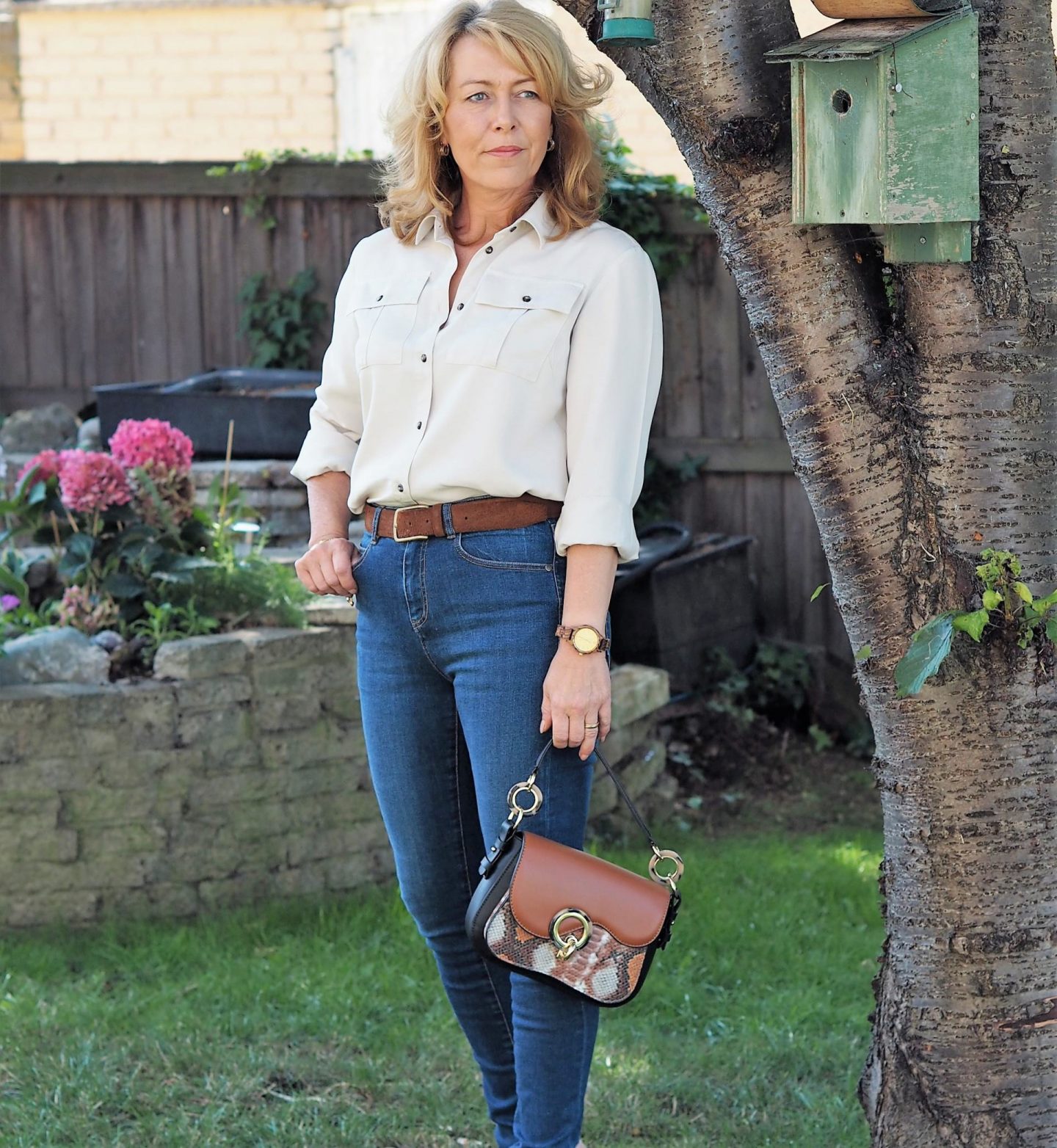 Remember I spoke about the Baukjen items in an earlier post, how they all worked together? My first stint at capsule wardrobe dressing. Here's the Ellen Safari shirt and Wren jeans worn together. I love this casual, classic easy to wear style. The bag I bought a while ago from Topshop. It has all my favourite winter colours in one here and I will be using it a lot.
When life is busy, a capsule wardrobe is pretty key, isn't it? Well it certainly is for me at present because most of my wardrobe is stored away until my wardrobes arrive. But I kept my Baukjen items to hand because they all work together so well.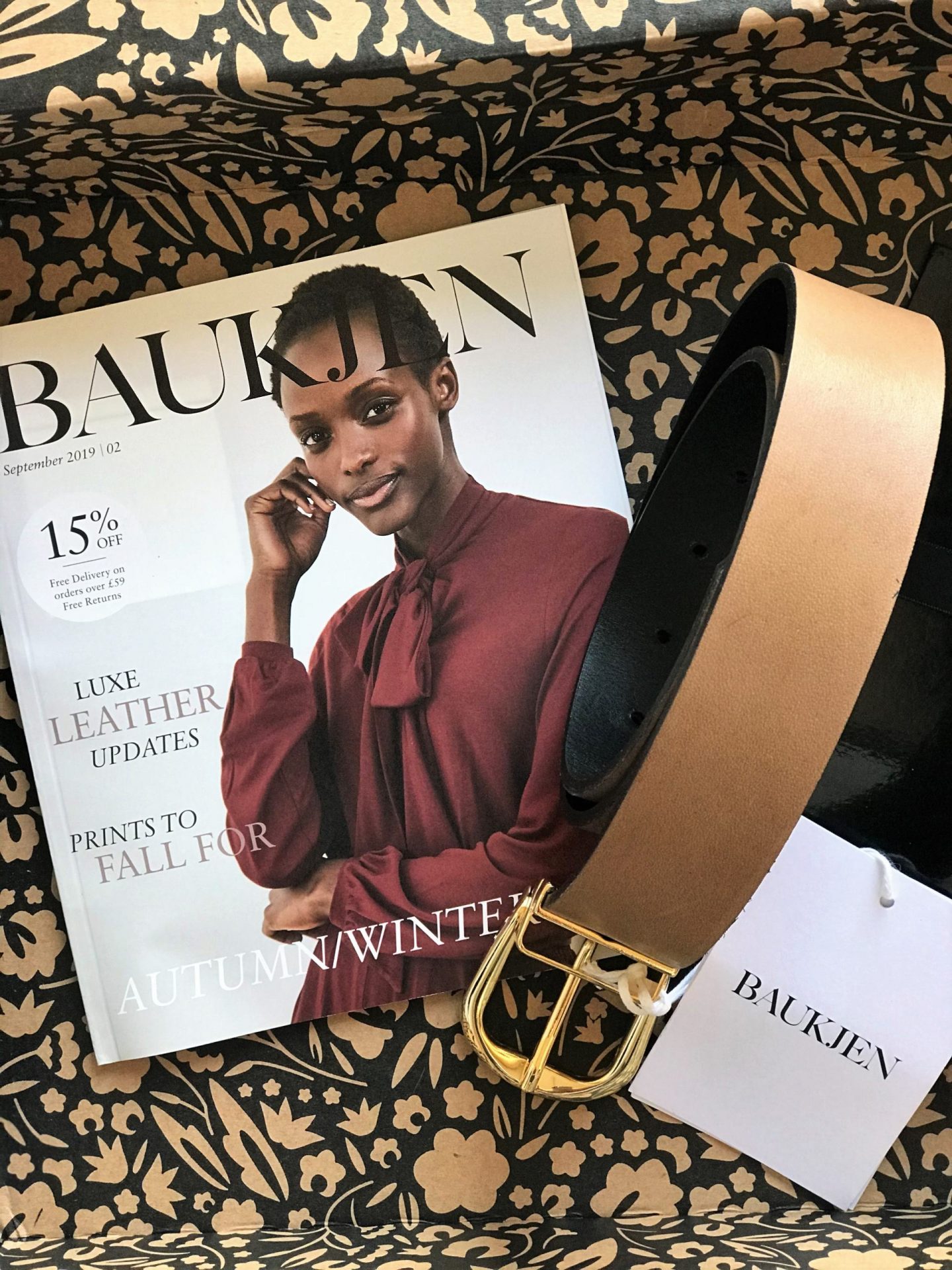 An accessorie to add to the capsule wardrobe, this belt from Baukjen is really special. The best leather and it's reversible. You can see how it works from the short film I added to the IG account that I add snippets of film to. I love the brown tone, it's not quite tan and a little darker than cream and black on the other side.
Escaping from one hell hole to another – I took some glamour with me!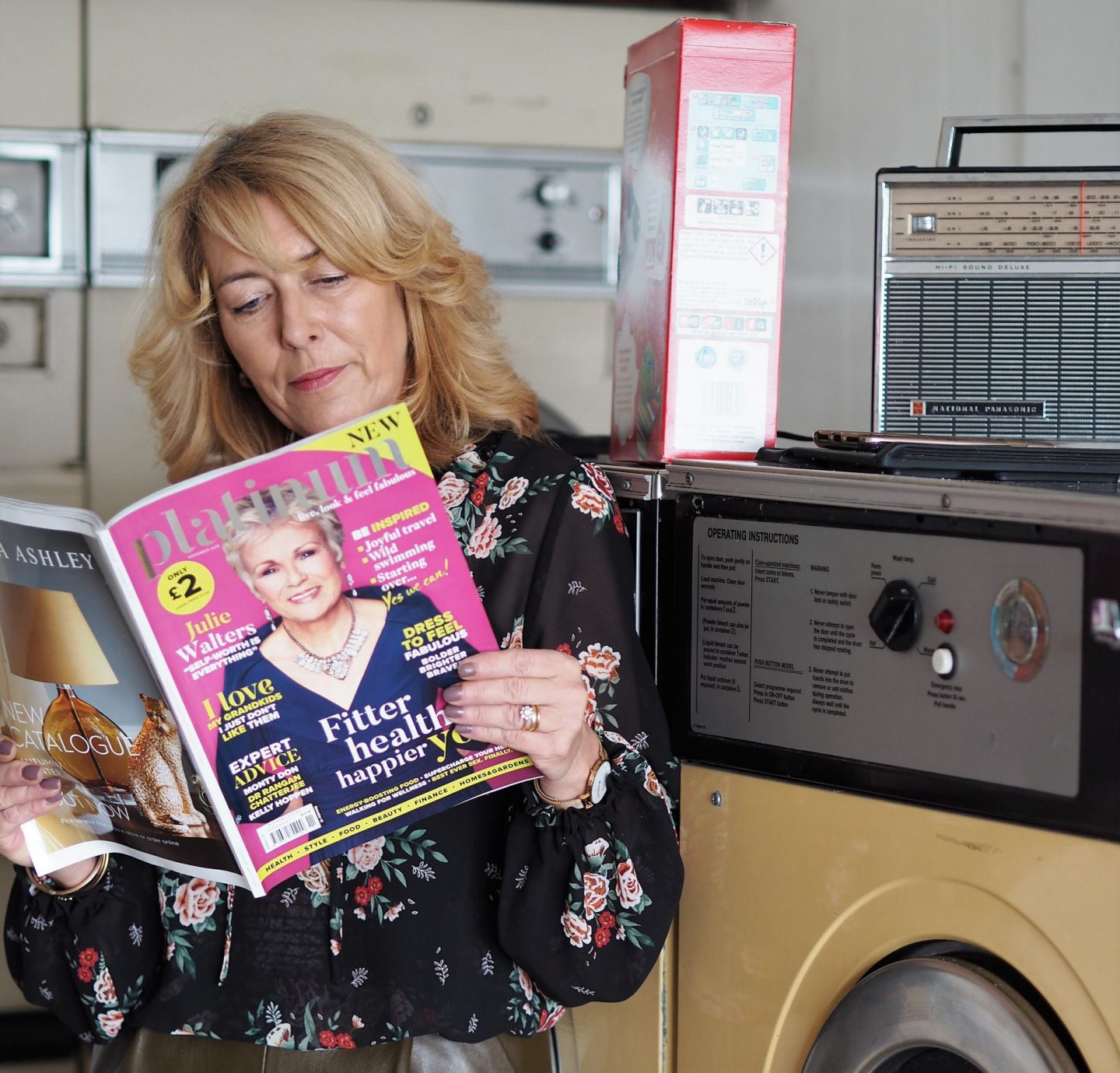 I needed to use a launderette a couple of time this past couple of weeks due to plumbing issues. This place was like going back in time! Even the radio was vintage!
Have you spotted the new life-style mag called Platinum on the shelves yet? Aimed at us more mature women, I loved the fashion and beauty edited in there but I thought it was, well, a little old? I'm fed up with reading about menopause and incontinence. Give us something exciting please Platinum. Have you read it? I'd like to know your thoughts.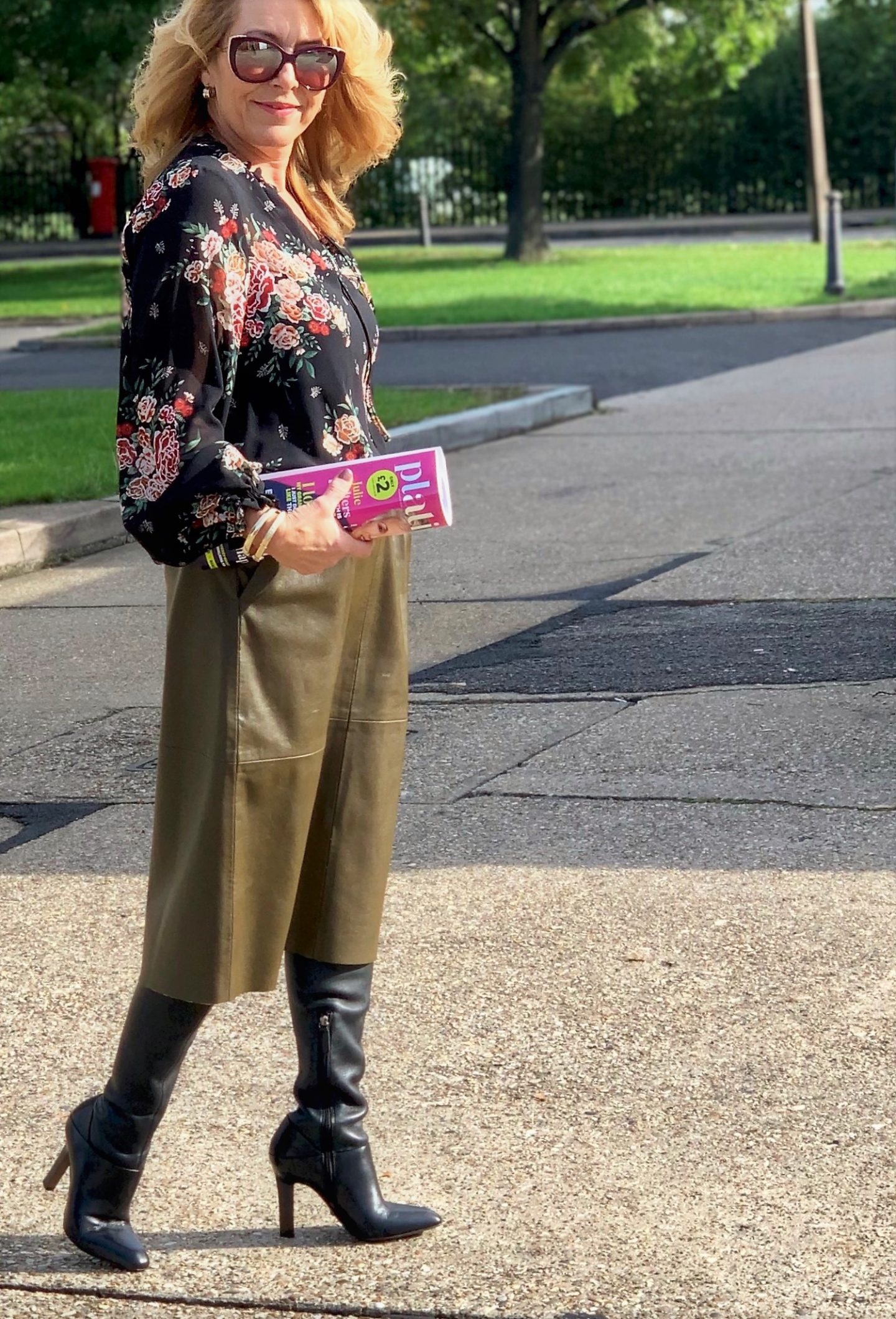 I was really pleased with this top that was gifted to me from Peacocks. A brand that's really worth looking at for a bargain find and good quality. It's very lightweight but I have a sleeveless T-shirt on underneath and that was warm enough.It's available in other colours and prints. An easy to wear top that will go with most things.
With green being so popular at the moment, I remembered coming across this faux leather skirt from a few years back when I was packing up all my clothes for the move. Leather or pleather is a huge trend right now, it's everywhere in the shops, so I hit two trends in one. I'm so happy with my boots I will find any excuse to wear them.
In a bloggers life, Christmas starts early!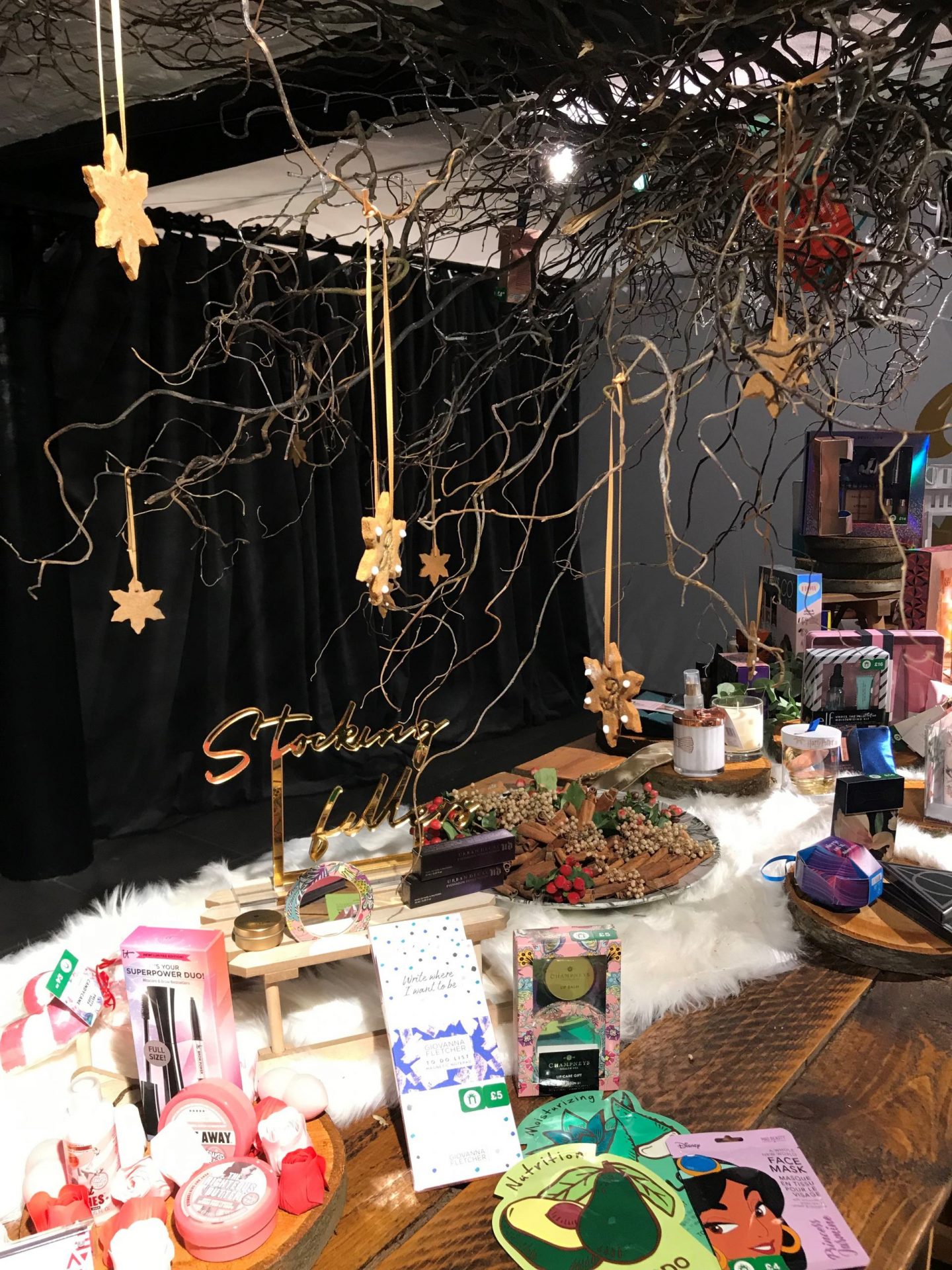 I had the pleasure of attending the Boots Christmas press day. There were so many gift ideas. And it's good to have a first look at what's going to be available.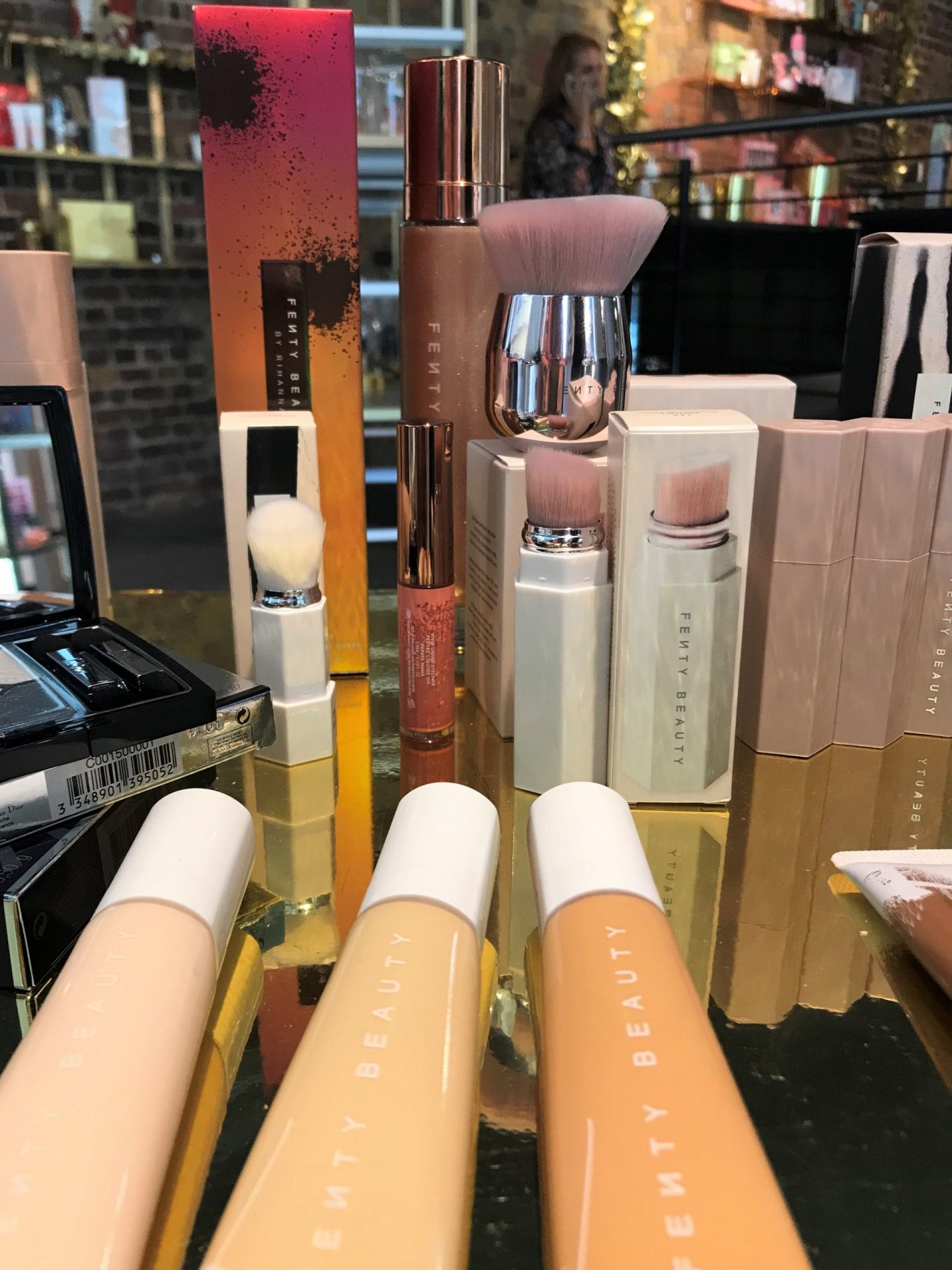 I was really impressed by the Fenty collection designed by Rhianna. The pop-up makeup brushes were cute and I'm going to buy one when I'm out shopping next.
There were also advent calendars to suit everyone, children, men and women and there's a three for two offer on those I just spotted online. I think advent calendars make such a lovely gift for someone. It's lovely to have something to look forward to opening in the mornings after face the gloomy darkness of winter.
And talking of advent calendars…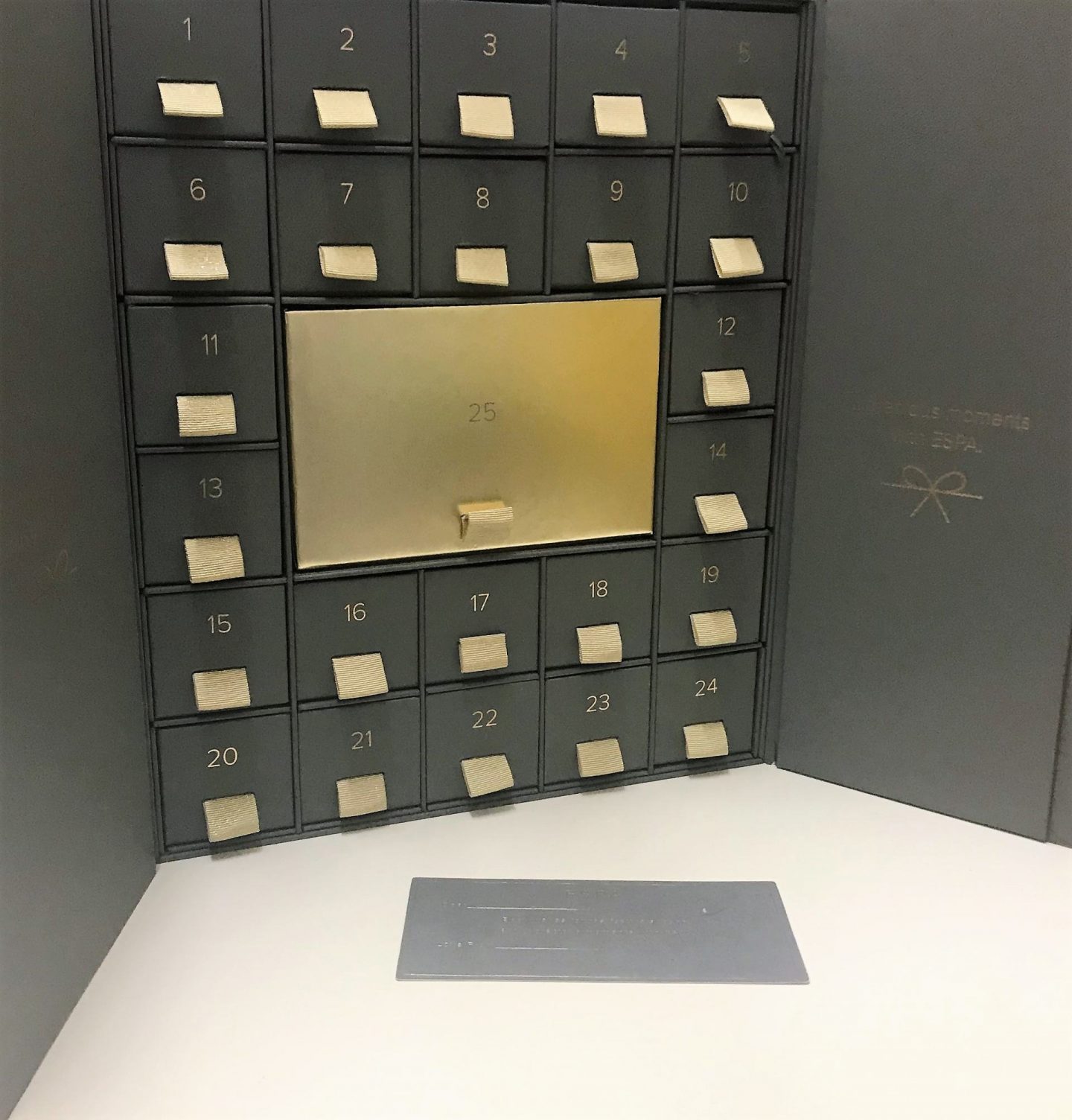 What a lovely surprise to receive this in the post. Talk about a diva calendar! Changing my moisturiser after being so impressed with Espa for the first time in years, I'm looking forward to trying new things from this box of goodies. Do you use any Espa products at all? This would make an excellent gift – to yourself! You can take a look here and there's a 20% off discount at present too!
Keeping my tootsies warm with Celtic & Co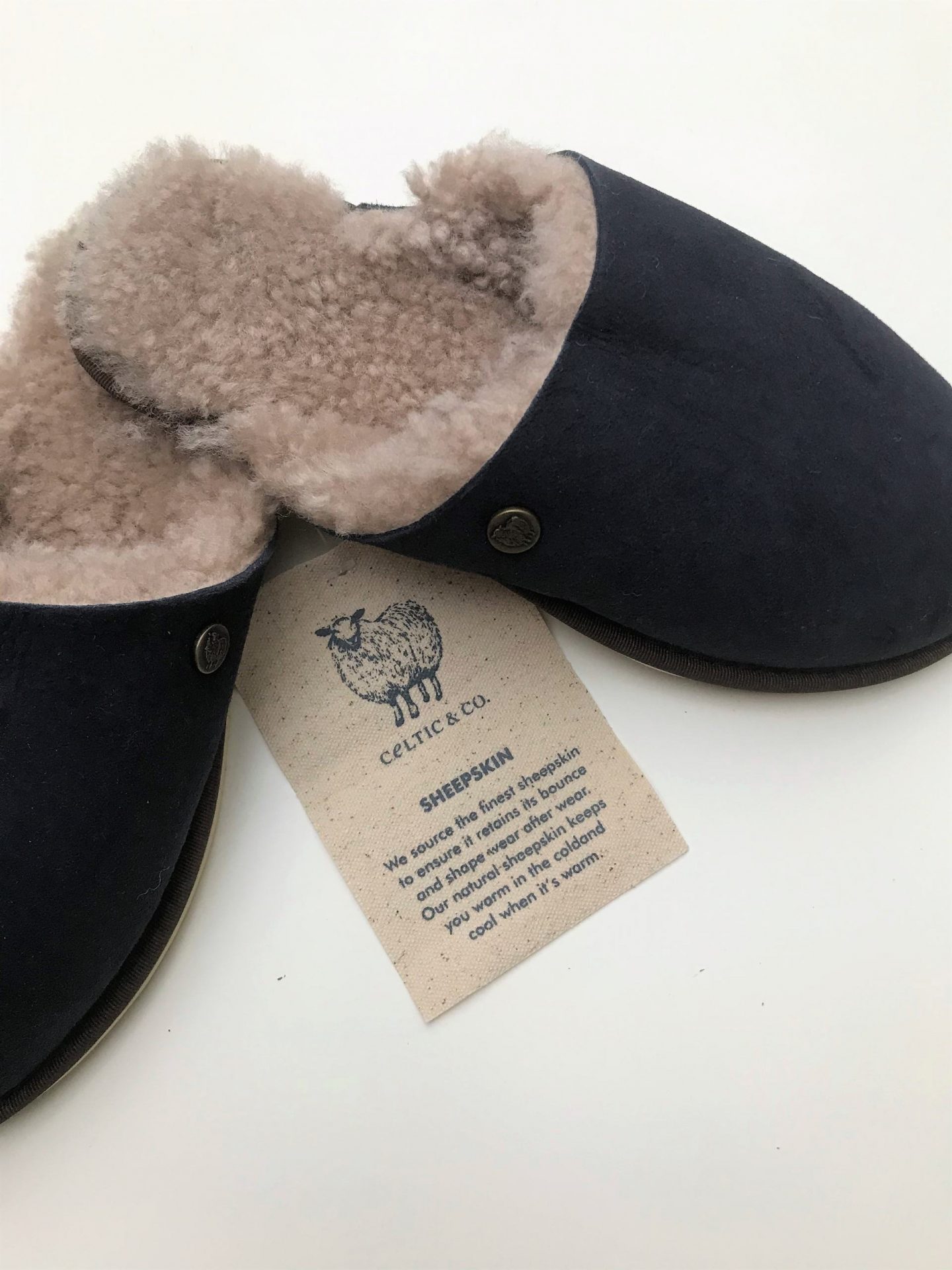 These gorgeous slippers arrived for me to try from Celtic & Co Oh my! They are like wearing springs on your feet!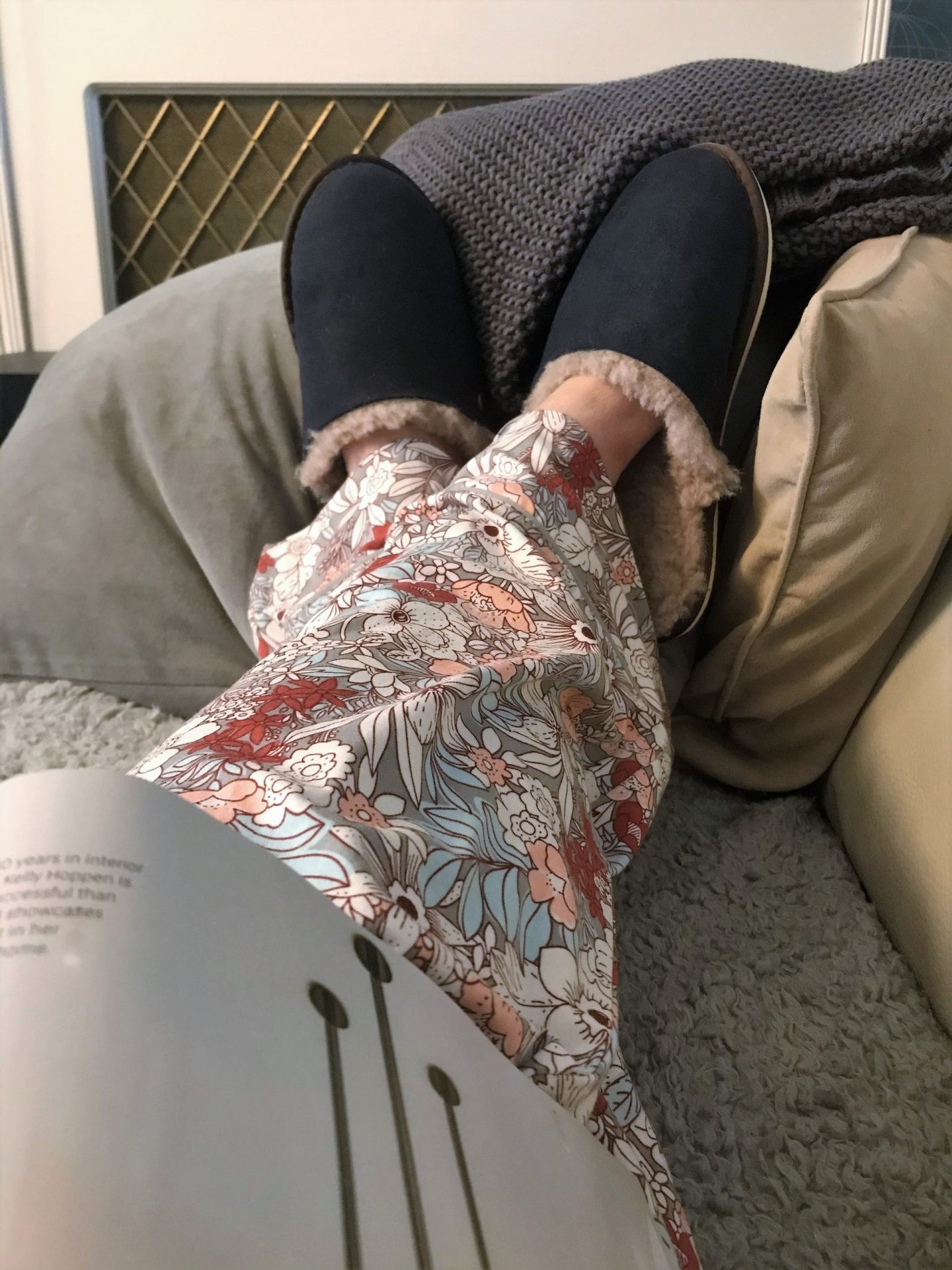 Putting my feet up on the sofa for the odd half-hour is my only sanctuary at present. I still don't really have a front room so to speak because it's still full of boxes! These slippers are a real treat though.
Enough waffling from me. Once again, apologies for the erratic behaviour here and I appreciate all the patience you have. Thanks for sticking by me. It means the world xx
---
Please be aware that there are affiliate links within this post at no cost to you
---
Thank you for stopping by!
Receive every post by clicking subscribe on the right-hand side.
You May have a friend that's interested in this? Please use the share buttons
Xo Laurie
Subscribe for the latest updates!