Considering that I love cream, brown and camel tones over any colours for winter I'm surprised that I've never really thought about a classic style camel coat.
The Sumissura brand asked me if I would like to design a coat for the winter period to share with you and after being so happy with the other items that I've designed from scratch I was very happy to do so.
One of the exciting elements about designing your own coat at Sumissura is choosing the material. I've chosen a 50% wool 50% polyester, Camel in colour called Painton. Let me tell you, I was surprised a the weight of the coat when it arrived. This is the coat to wear on a very cold day!
Next, you choose the style of coat that you want. I've chosen a double-breasted. There's every style possible to choose right down to a casual duffle coat. Wider lapels, you can even choose the width of those too.
I love the whole idea of ( I call it playing dress-up) creating something from scratch, designed by yourself. It's fun watching your creation come to life. You can tweak the design too if somethings not looking how you want it to.
I'm over the moon with my choice of camel colour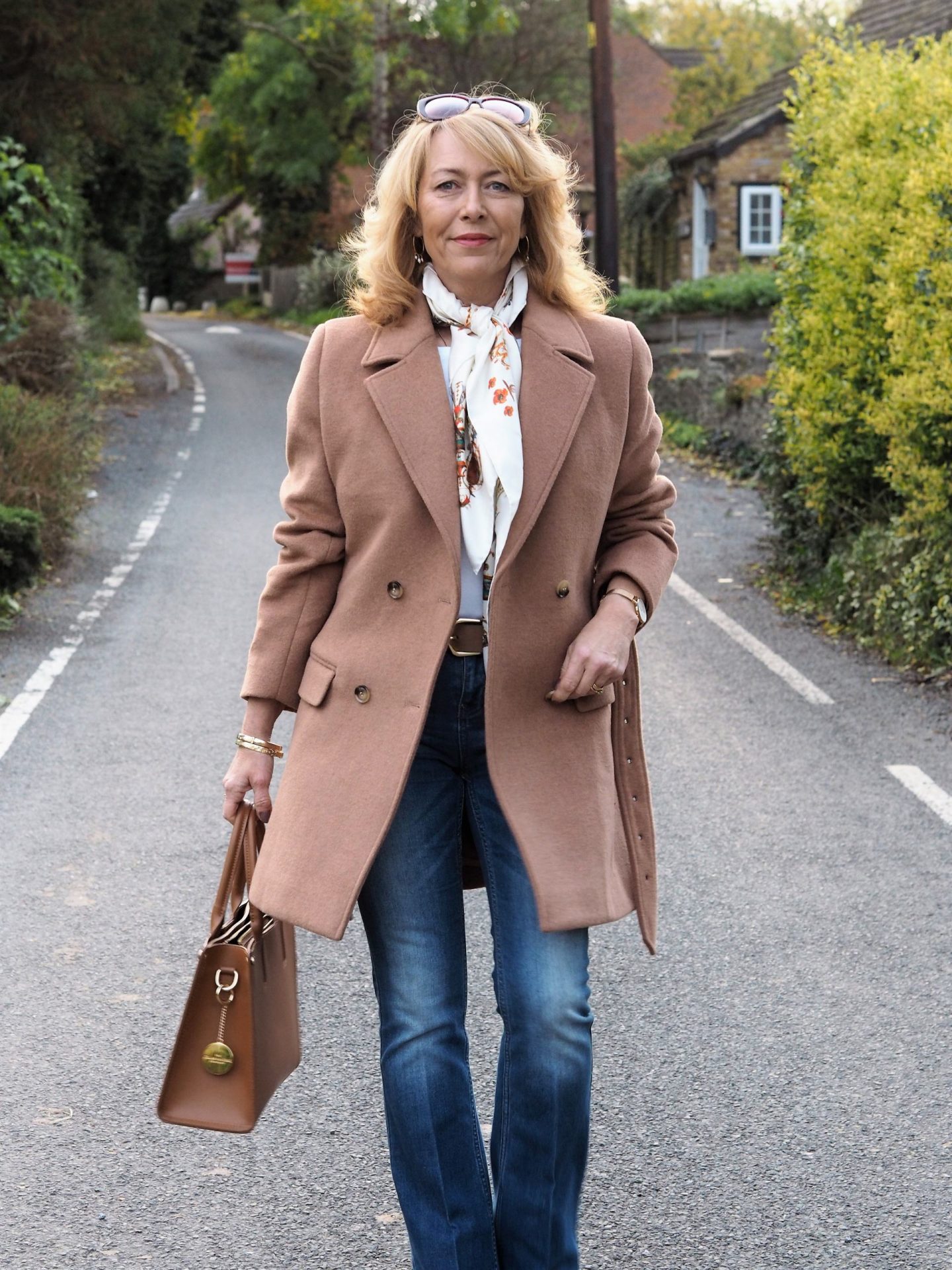 I've talked about the whole concept of designing items over on the Sumissura website a couple of times before. A blazer that I'm still wearing two years later, it's one of my favourites from the collection of blazers that I have.
There's also a dress that I designed in the summer. There are shirts, work suits, trousers and the classic trench/raincoat. I would love to try a trench coat and it's just such a good idea to choose exactly what you want.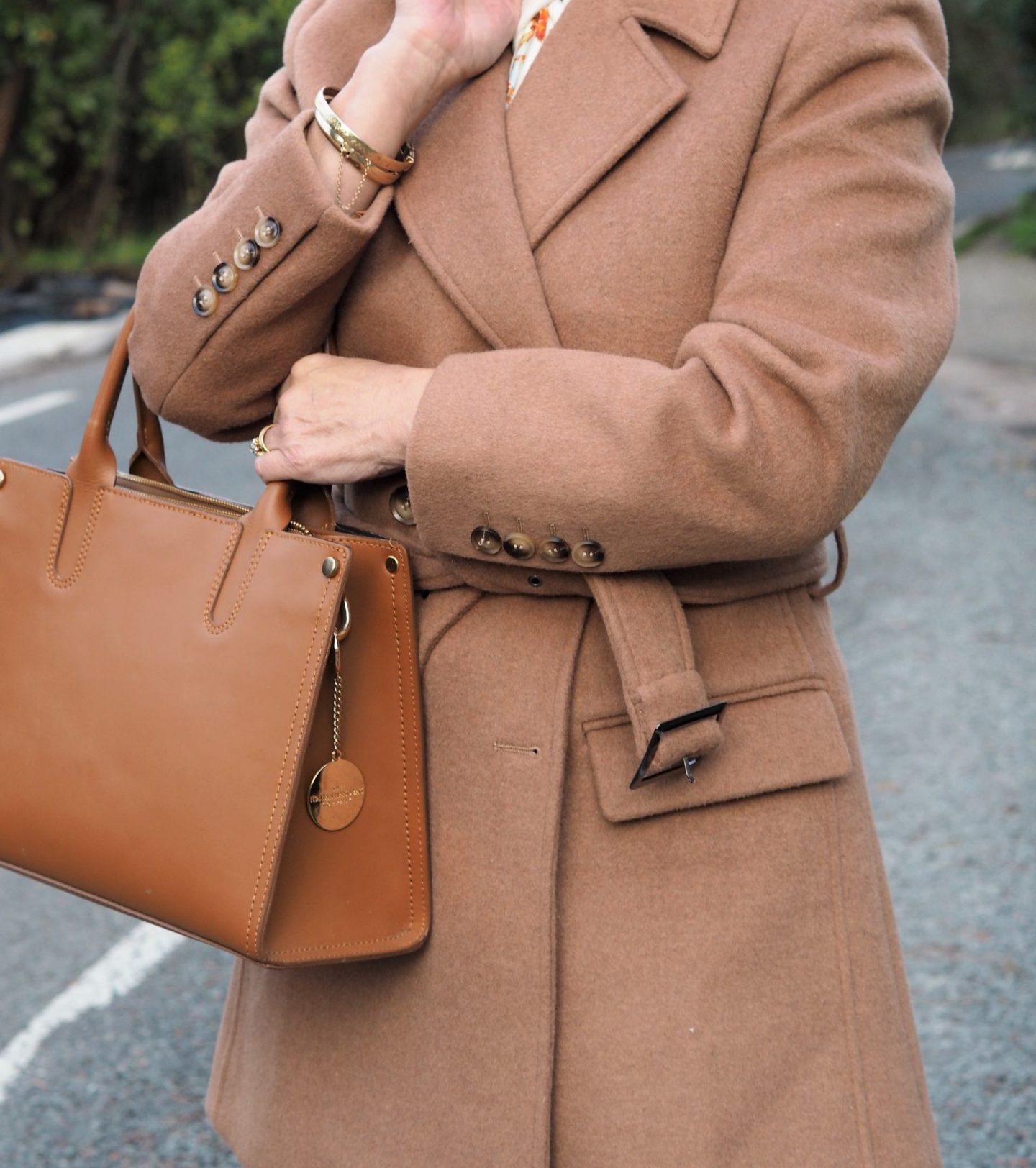 Once you have chosen the material and style of your coat, it's time to add the finishing touches. Sleeve details. Now, this is one of the things I love about getting my own made to measure items from Sumissura is that the sleeve length is perfect.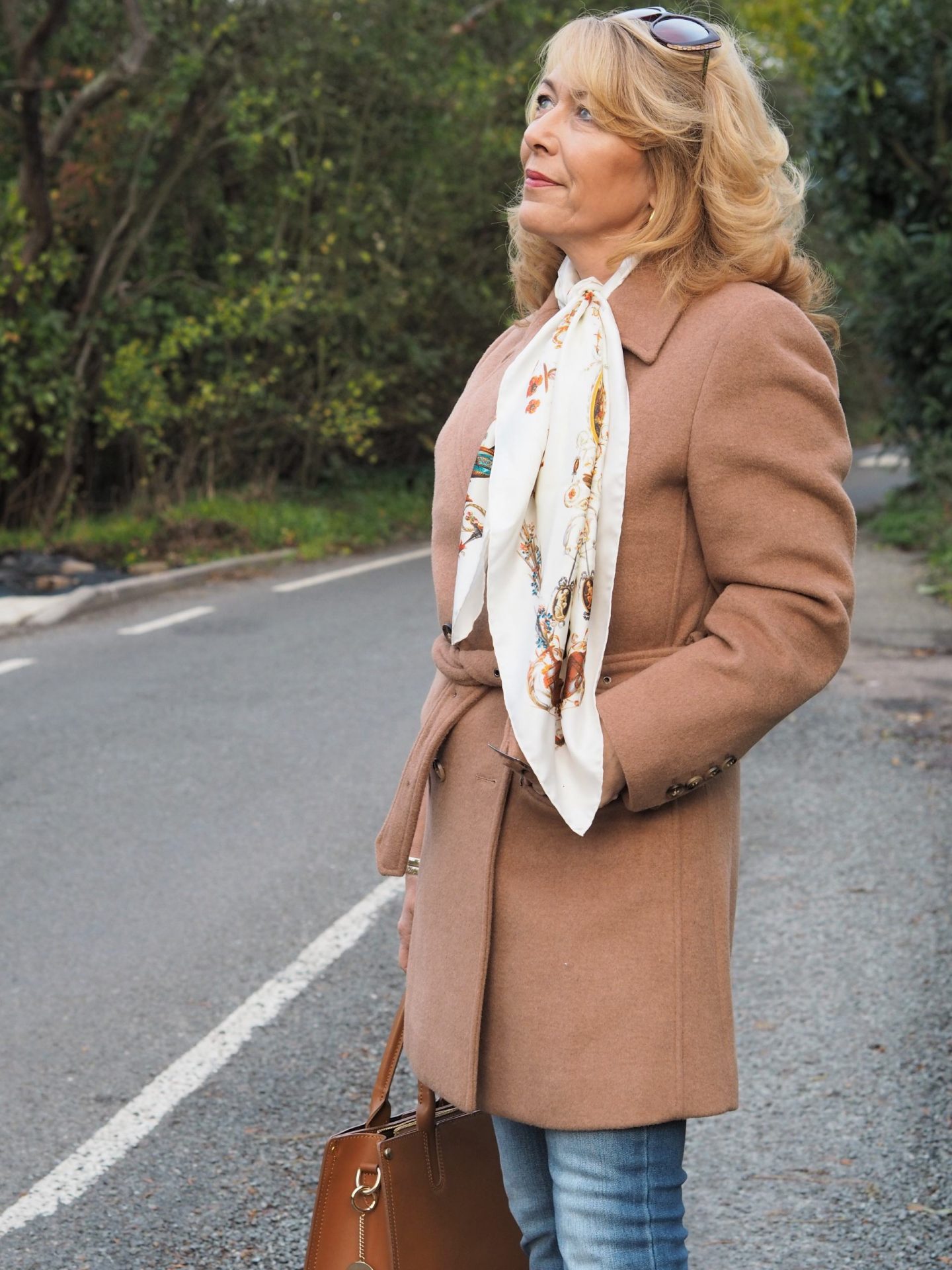 To contrast with the camel, I've chosen tortoiseshell buttons in a row of four. You can choose how many you would like or not have any at all. Wider fitting sleeves are an option or as I nearly chose, straps around the sleeve.
The pockets I chose are lovely and deep. I've chosen flapped pockets, going straight across. (you can have them angled if you wish) Next, I had to choose if I wanted the coat belted or not.
I didn't want a half belt, I wanted a full belt that I could tie even though I chose a buckle to be attached so I have a choice of how to wear. I wish the belt was longer so that it draped better when tied. The first disappointment I've had when ordering from the brand. I think if I stipulated that I wanted a longer belt I most probably would have got my wish. Lesson learned for ordering again.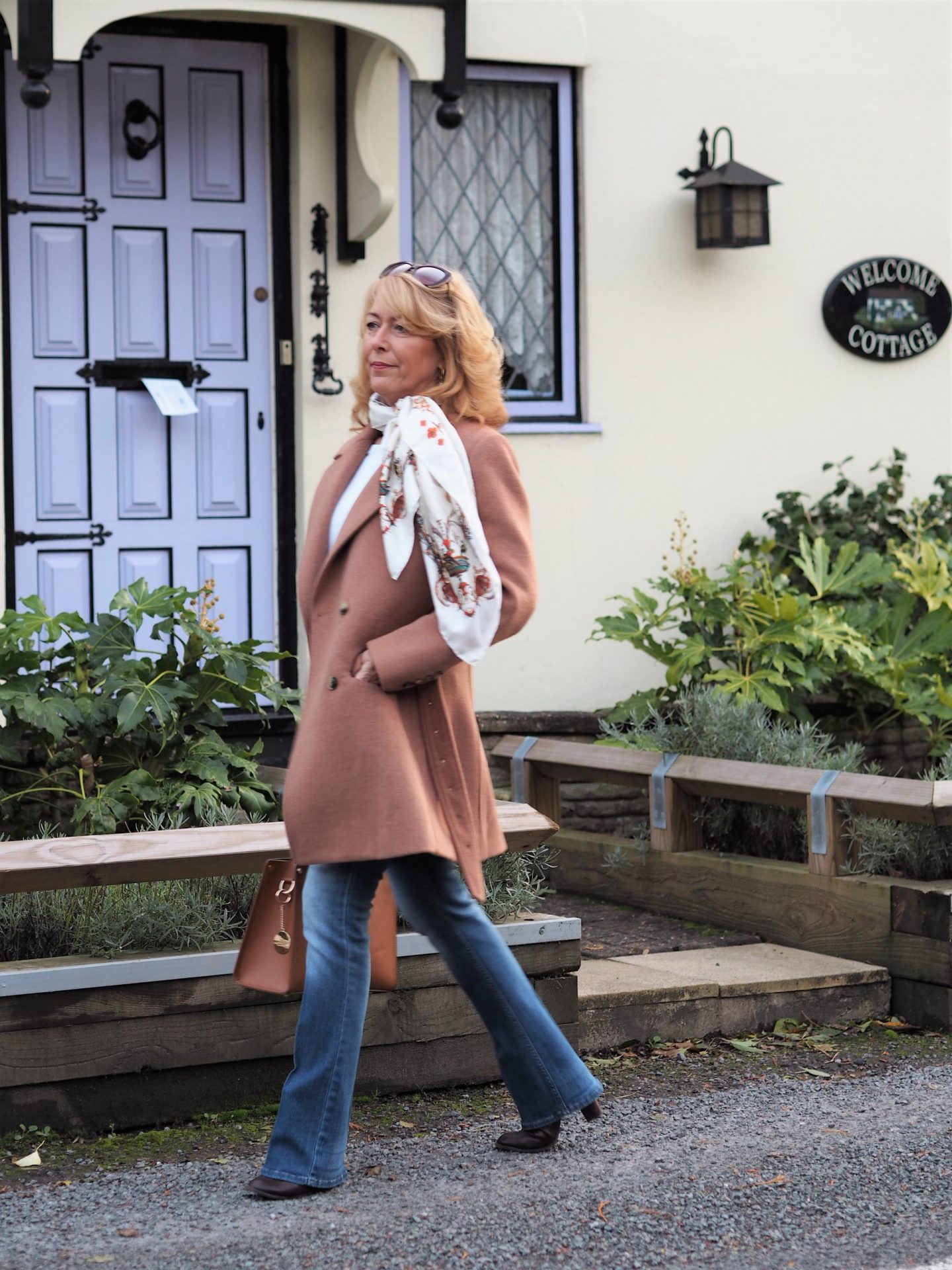 I'm styling my classic camel casual, wearing my favourite bootcut jeans (F&F contour come highly recommended) a long sleeve T because this coat is super warm, but I've added a touch of colour with the silk scarf from this post. A coat and a scarf marry perfectly together to match whatever you're wearing underneath.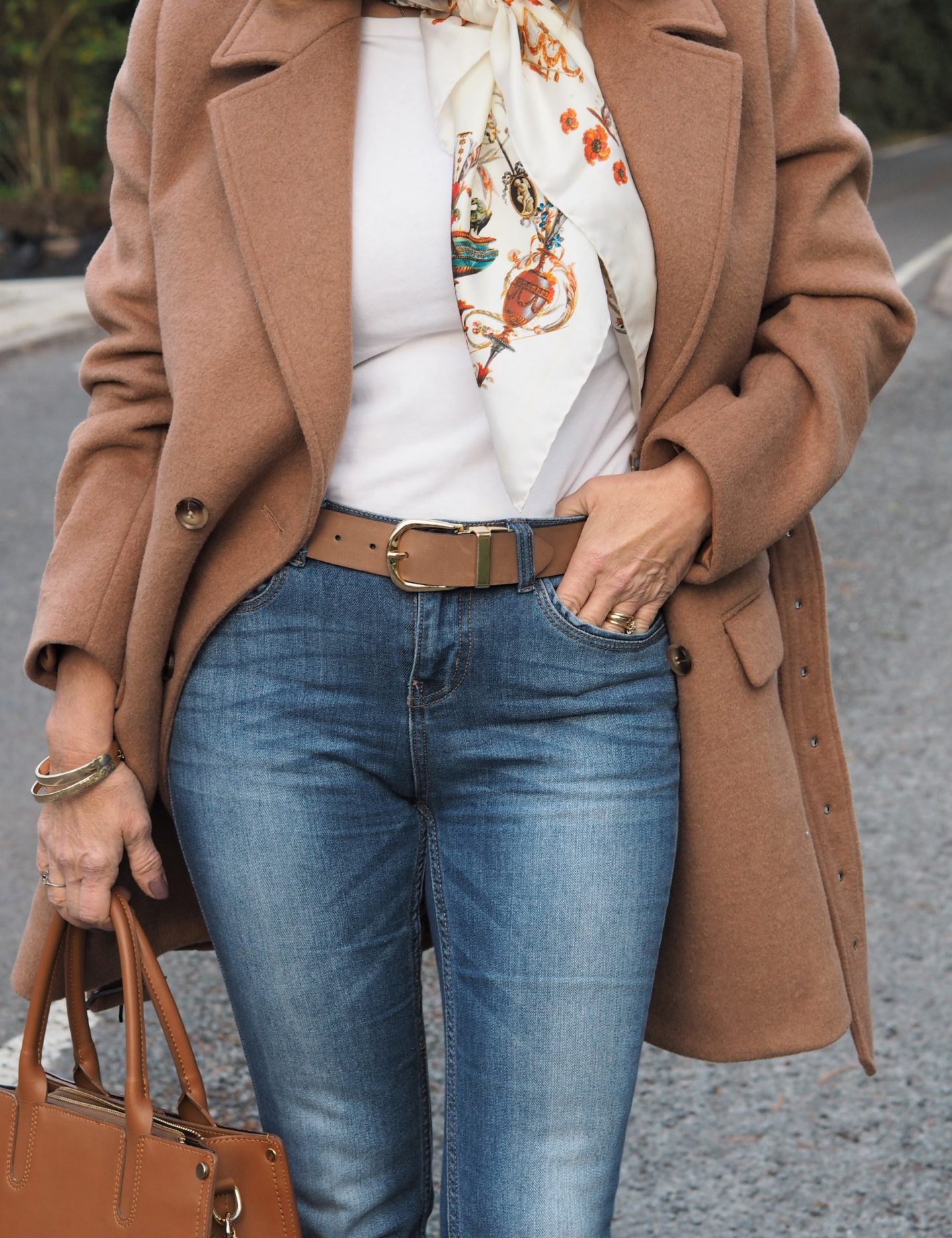 Accessories added are my smart Rina bag and the reversible belt from Baukjen, It's on repeat daily because black or tan is my main colour choice. I'm really happy with it.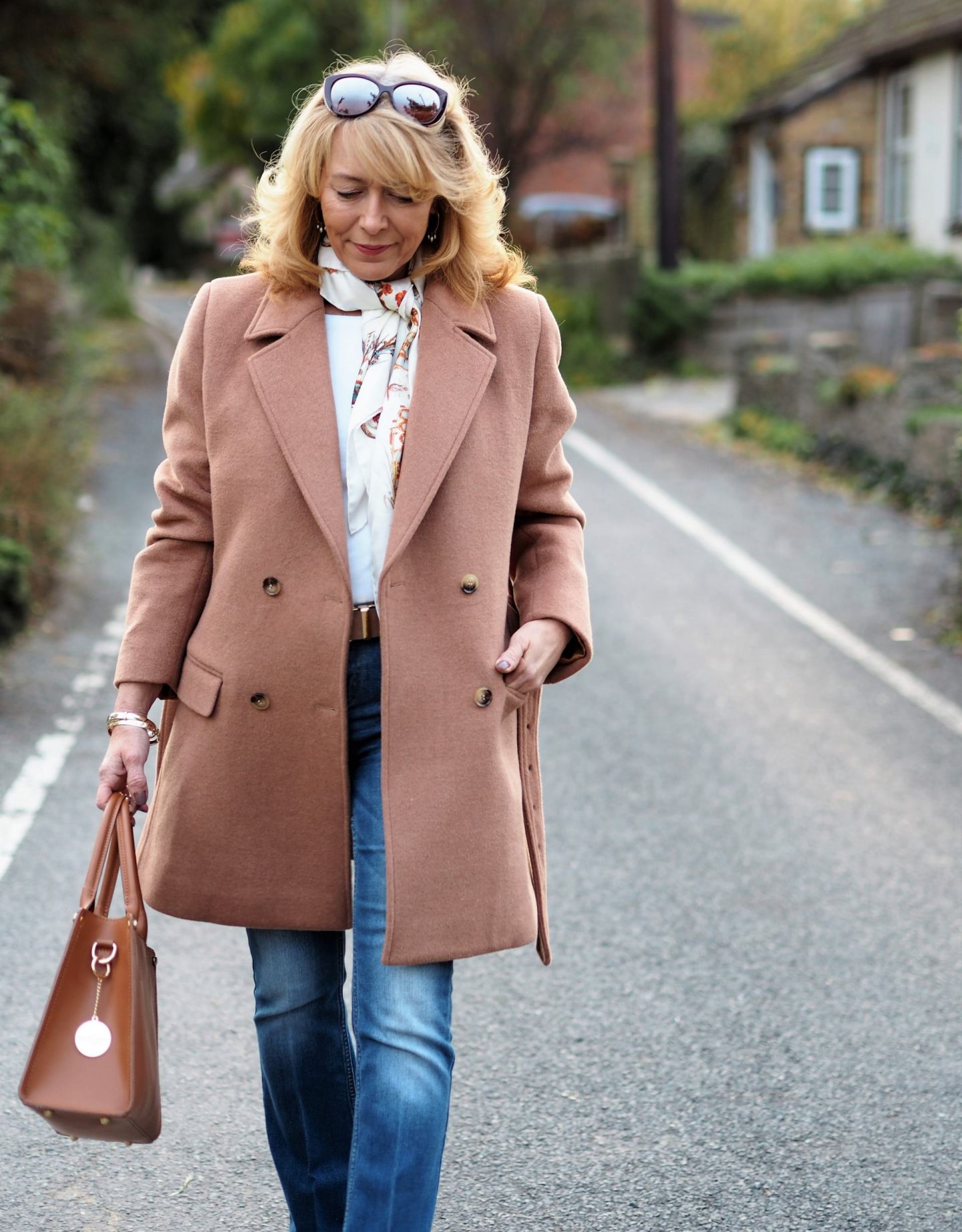 I'm really happy with the coat. I would have liked the sleeves a little slimmer but other than that it's everything I could want for a good everyday coat.
The good thing about Sumissura and designing your own items is that you get the dimensions that you ask for. So for petite me, it's perfect and would be for anyone that's overly tall too. Plus it's fun designing your own item! This coat isn't any more expensive than one from the high-street too at £159.00
Thank you for stopping by!
Come back for more. Click on the subscribe form below
YOU MAY HAVE A FRIEND THAT'S INTERESTED IN THIS? PLEASE USE THE SHARE BUTTONS
XO LAURIE
Subscribe for the latest updates!