I was over the moon to be asked to take part in a campaign being run by Pure Collection. I was asked to choose something from the partywear that's available in-store or online, and explain why I have chosen the item/items. I knew straight away I would choose separates and why.
don't get me wrong, there are some beautiful dresses available in beautiful materials on the Pure website, You may remember the event that I attend and fell in love with a gorgeous red dress that I tried on? I've had the Pure Collection brand on my radar ever since. There were so many beautiful items at that event and I was very impressed. I love finding brands like this to share with you.
Why I choose separates over a dress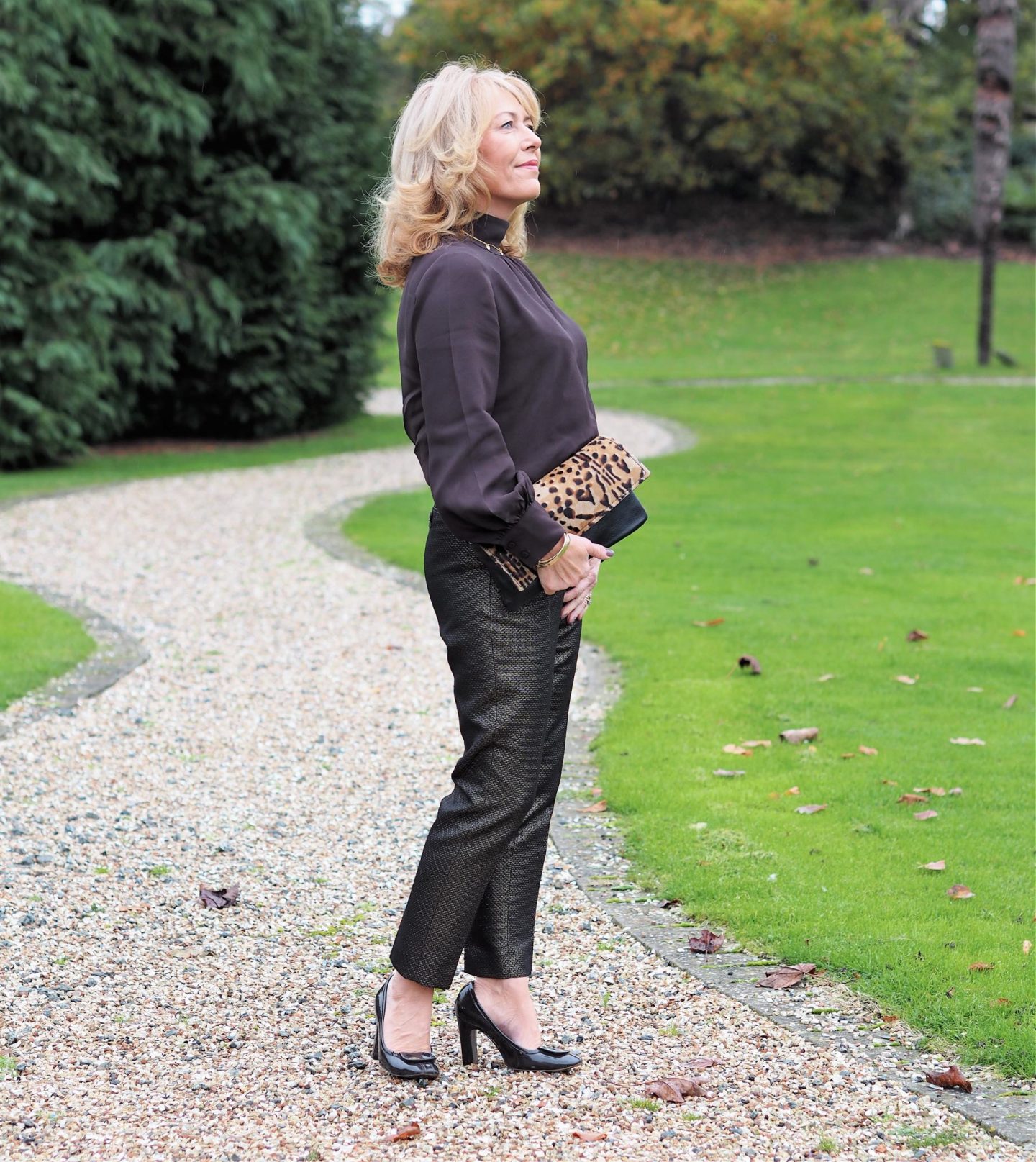 My caption for the campaign is this. "I've chosen the Chocolate High Necked Blouse and the Metallic Ankle Length Trousers. With a few festive meetups coming up, I will be able to mix and match these two items and get lots of different looks. Shop savvy!"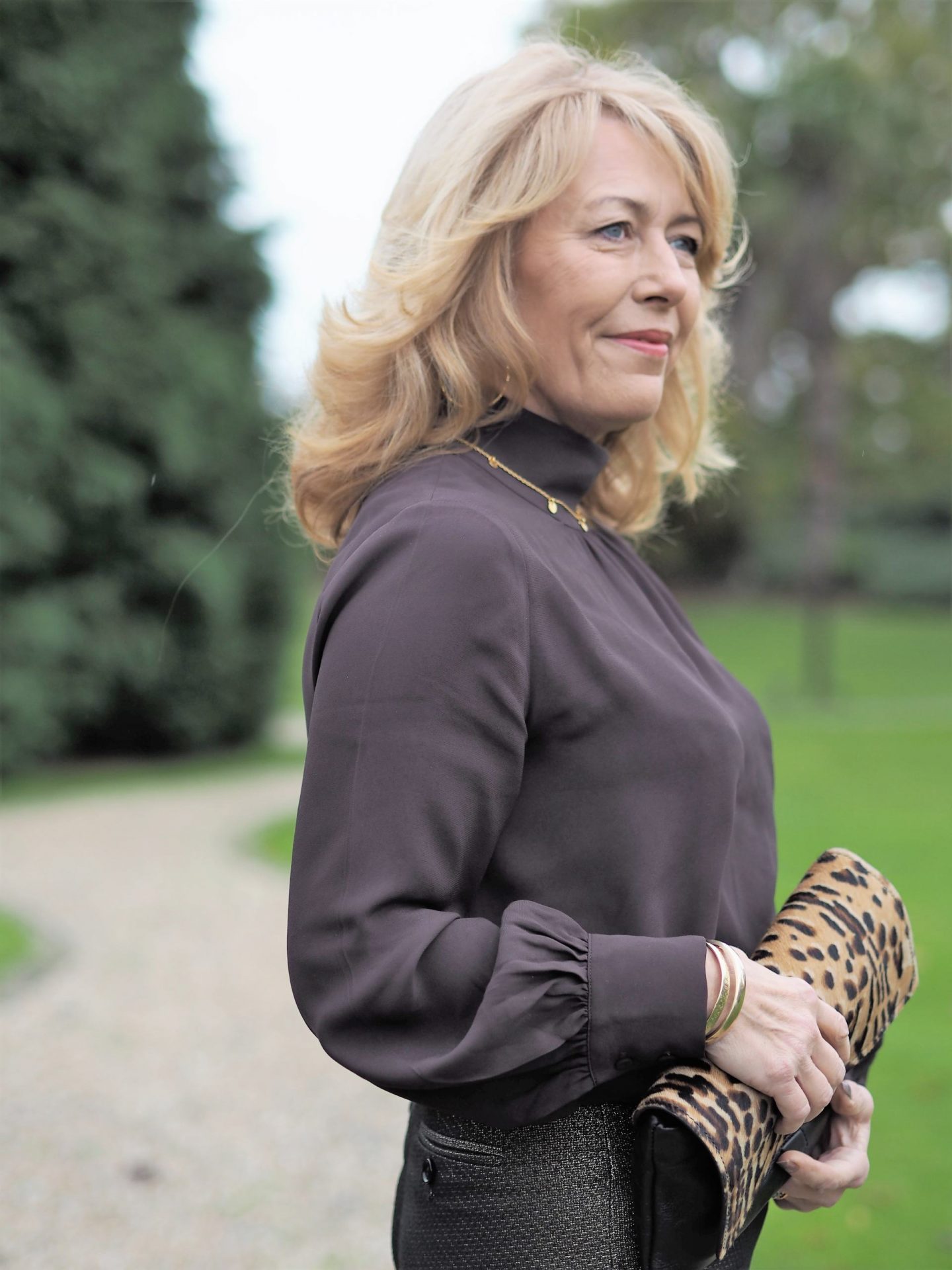 The top, A high necked silky number with gorgeous puff sleeves. This is my favourite trend of the year. High necks are so forgiving on my mature neck, and a voluminous sleeve adds so much more glamour to any top.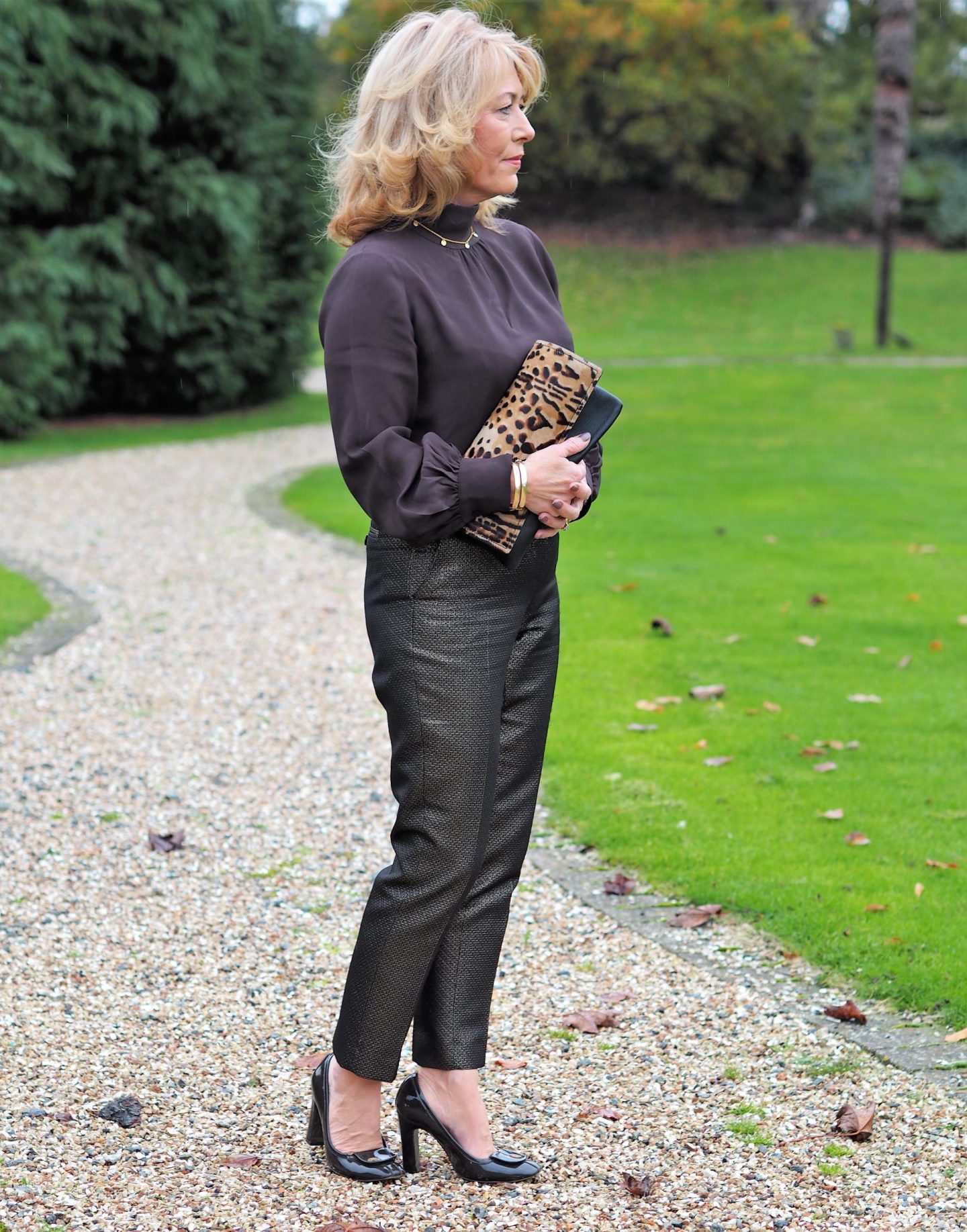 The Metallic ankle-length trousers are a perfect match, very smartly tailored, fully lined and just the right amount of bling for a night of various occasions, but not too sparkly for daywear either. My size sits between an eight and a ten and I'm wearing a size eight here. I would have prefered them to be just a little looser, so if you like these ladies maybe size up and check measurements.
Accessories to finish off the look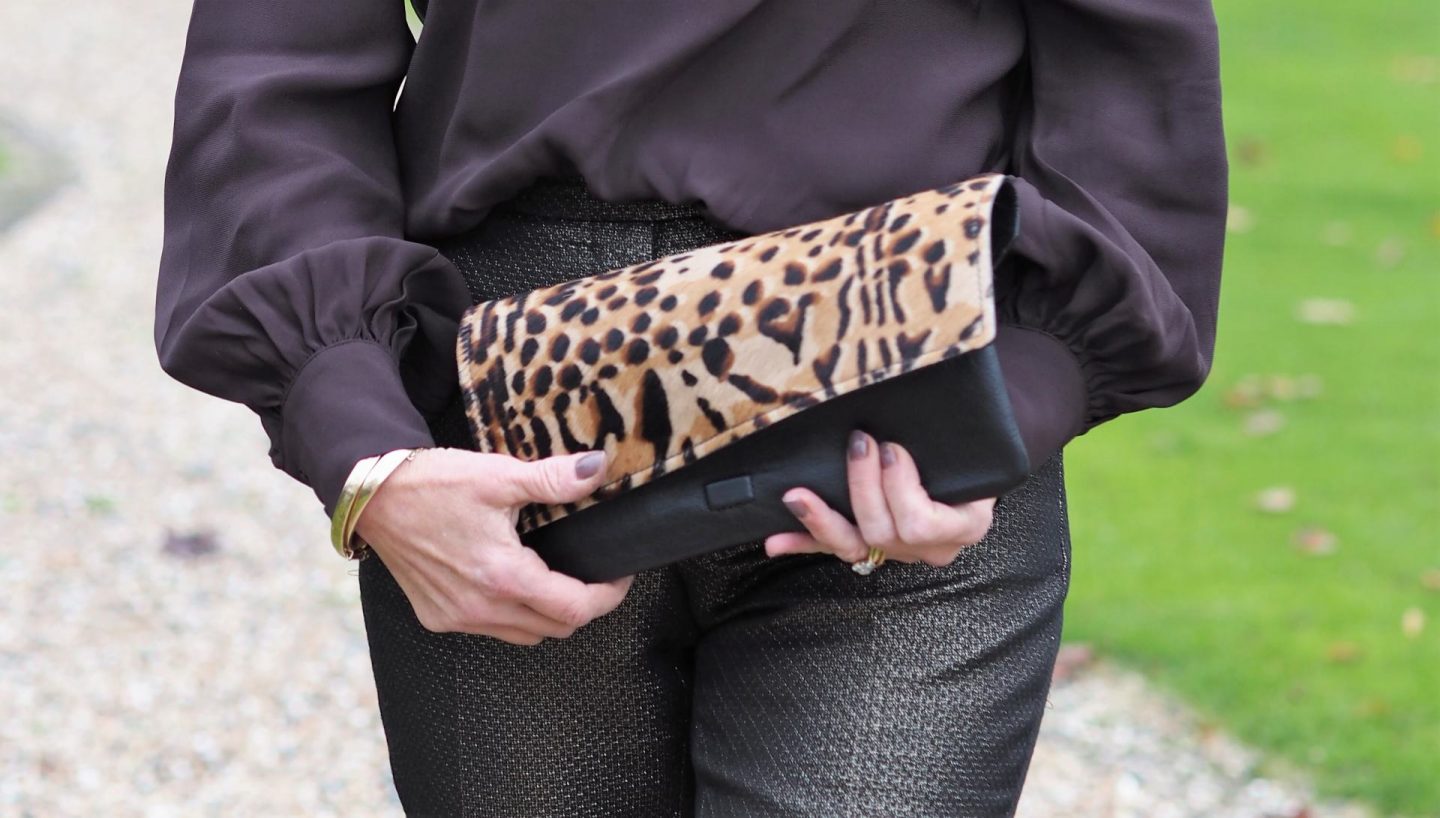 I teamed the outfit with a leopard print clutch to add contrast. This is from last year but there are so many to choose from in the shops. I've edited my favourite in the shop below.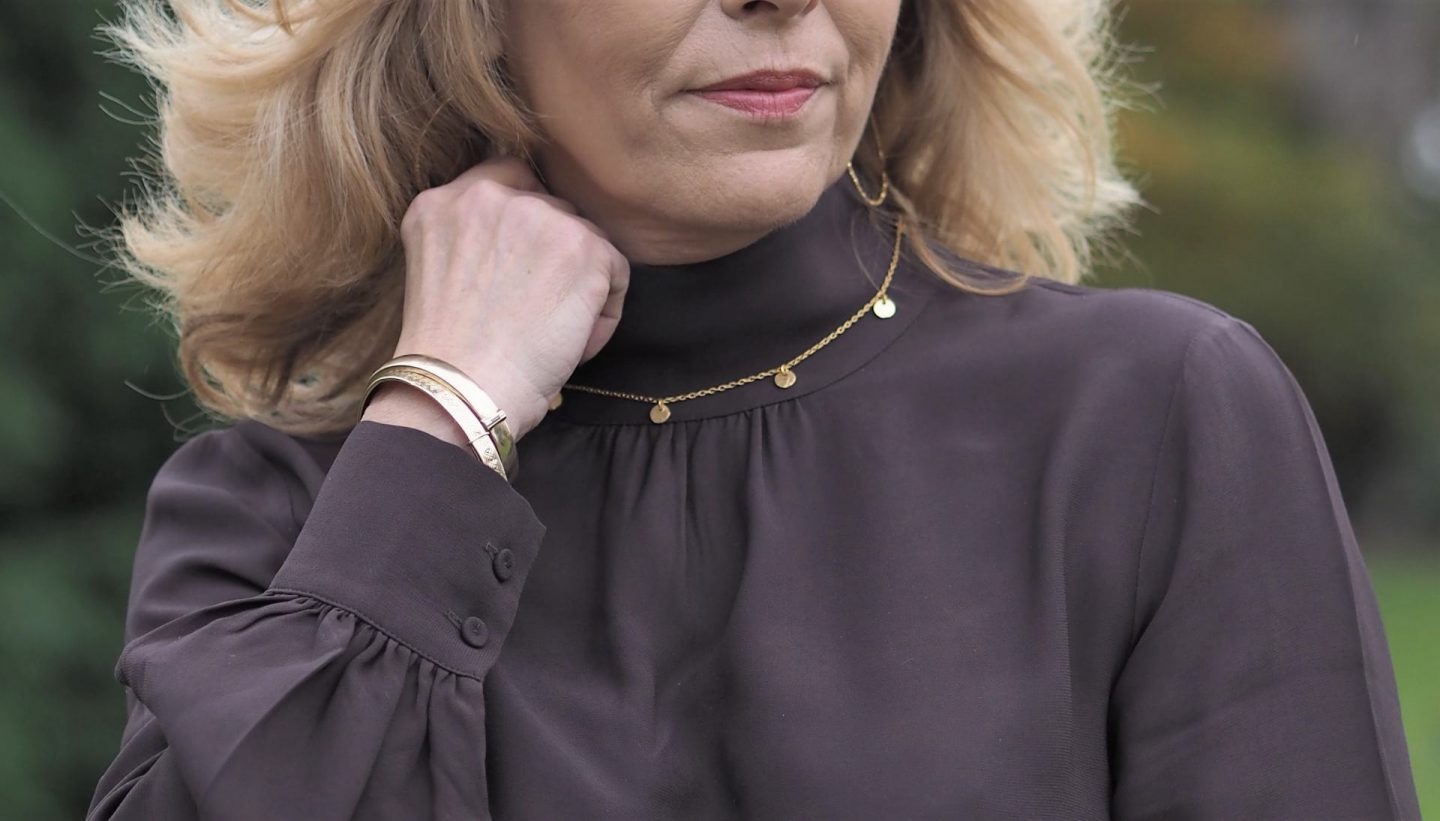 A dainty disc necklace from Baukjen ties in with the gold thread running through the trousers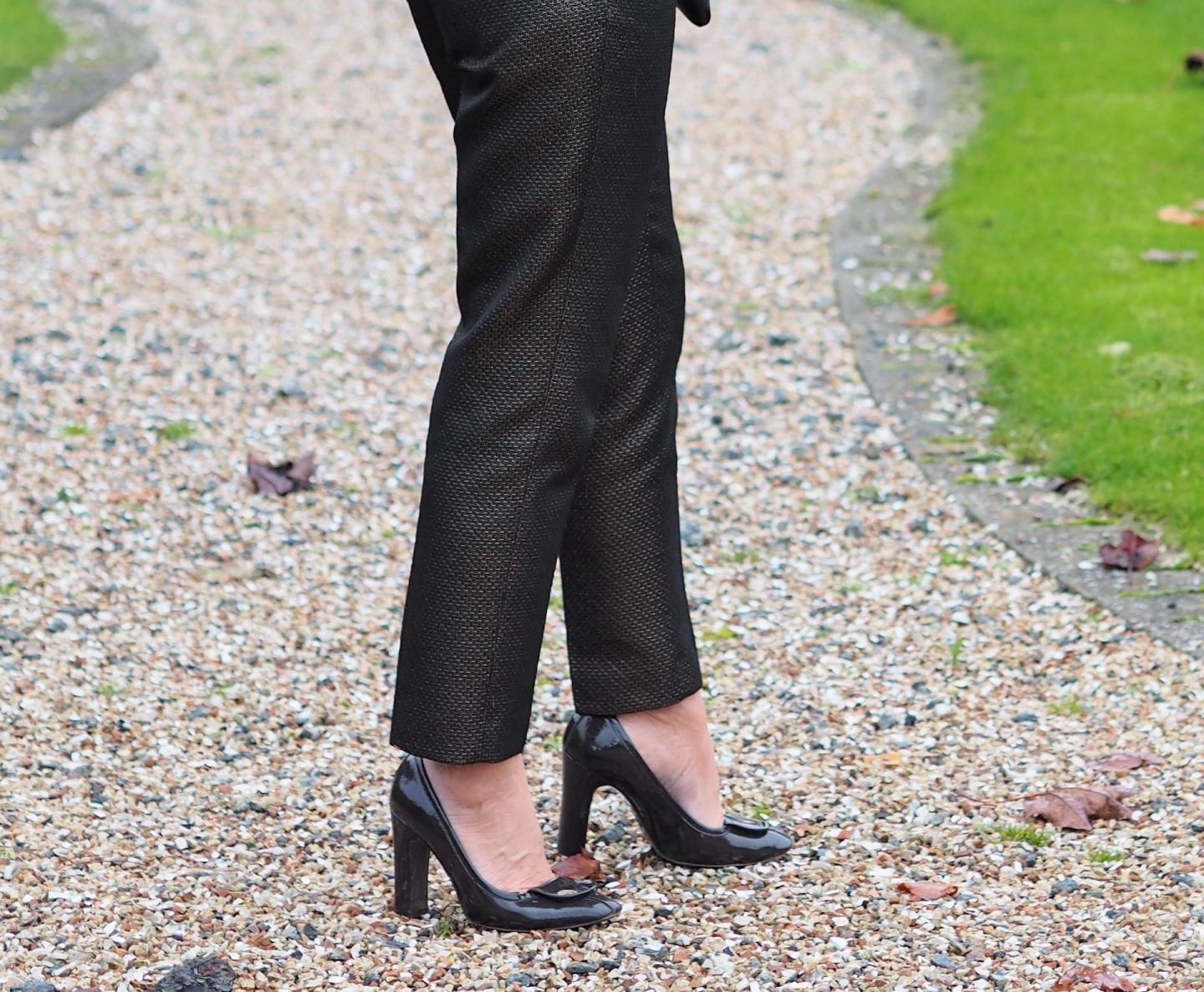 It goes to show what a hoarder I am. The shoes are from Ted Baker around twelve years ago!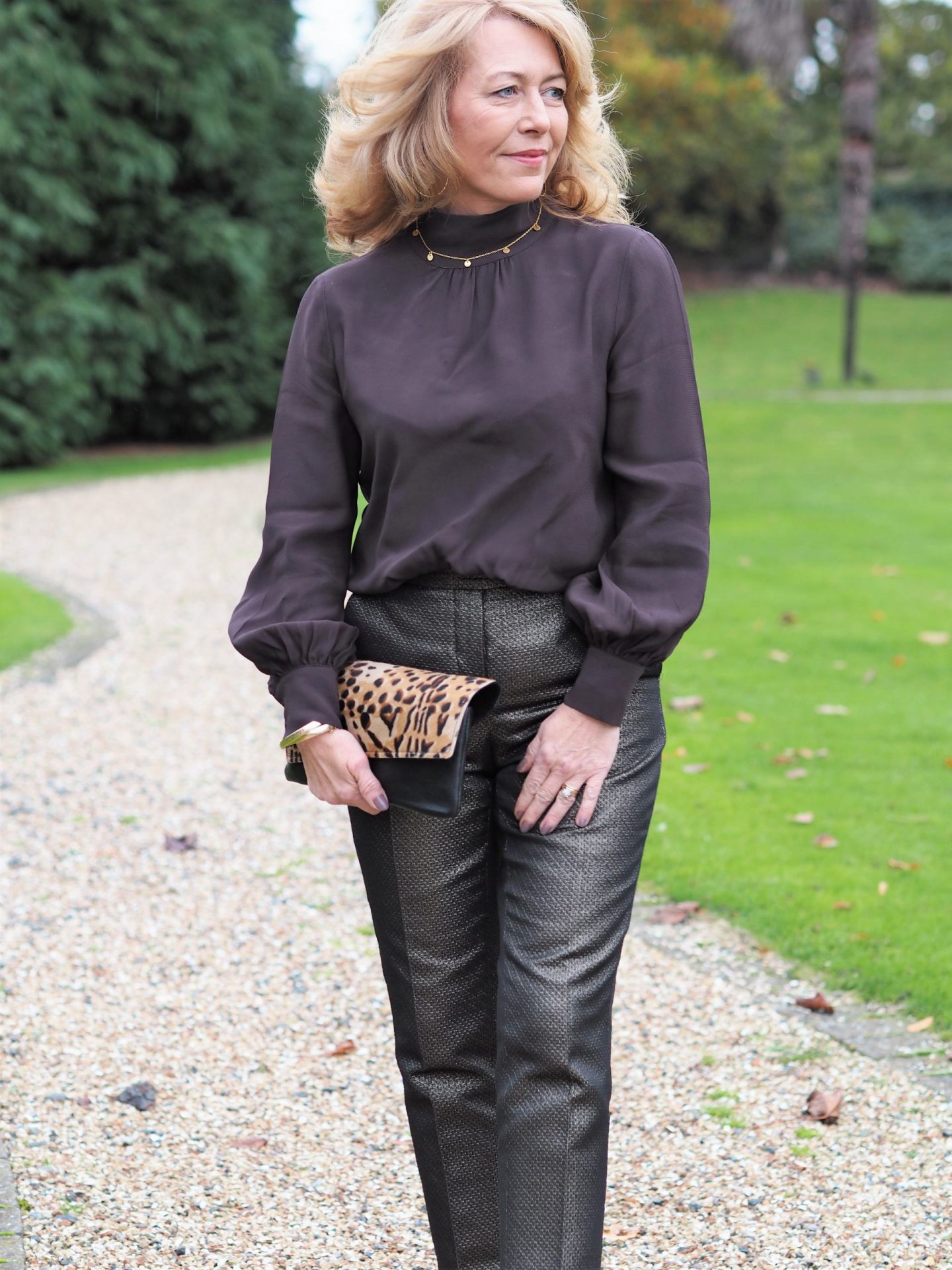 But my idea of choosing this outfit is all about what other outfits I'm going to be able to create by buying separates. I think the top will look great with some leather/pleather trousers for a more rock chick look. Add more glitzy accessories to party in. It would work great with jeans and I have a knitted skirt in mind to pair it with too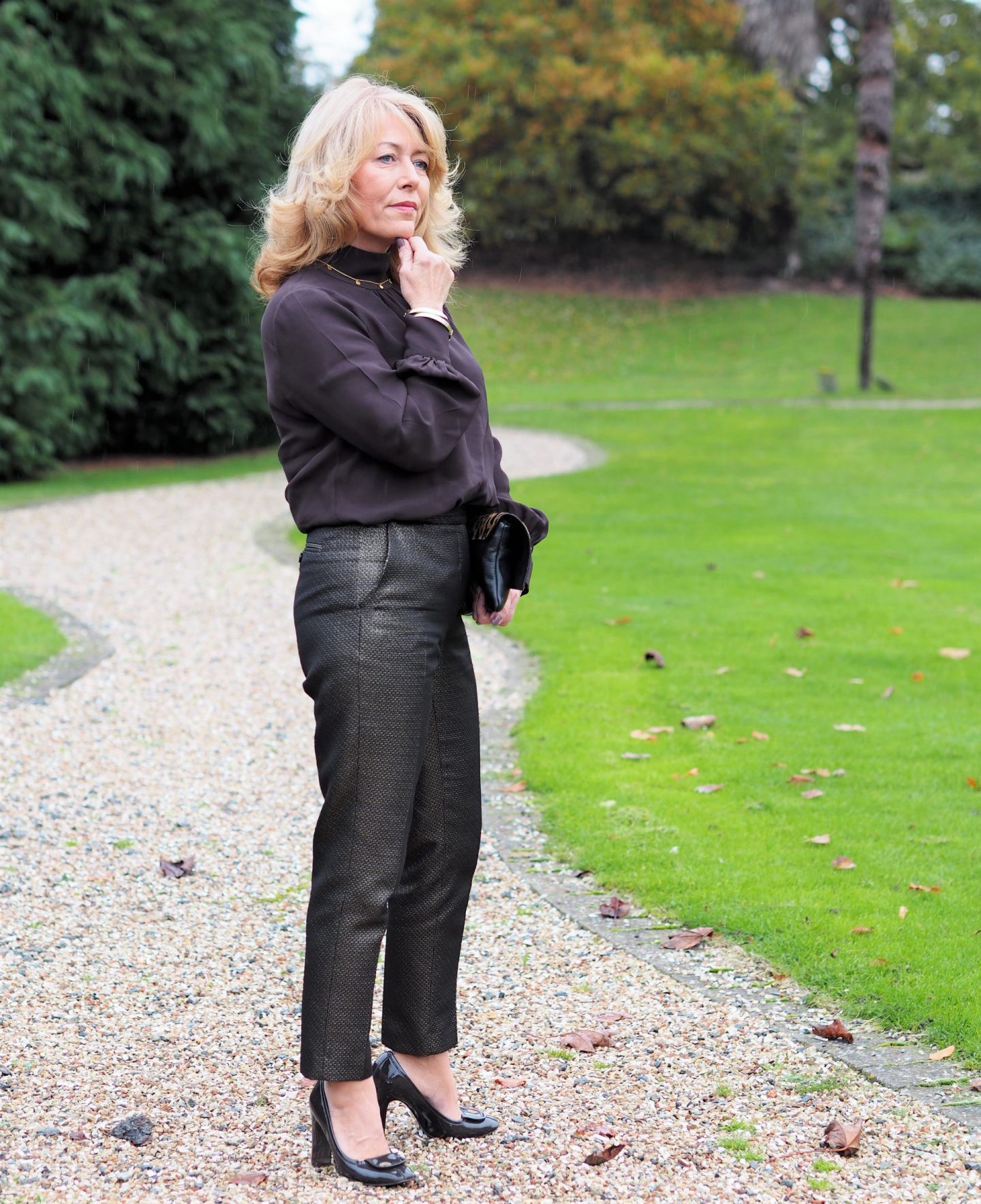 The trousers will look great with a cosy sweater for a smart daytime look. Pure collection is famed for its cashmere in all the colours you could wish for.
When I was on way to the event earlier in the year I thought it was all going to be about knitwear but I was gobsmacked at the gorgeous clothing that was available and it really is worth a look. I think I would like to pair these trousers with more hints of gold too. Maybe a gold camisole paired with a jacket?
So This is my reasoning for choosing separates over a dress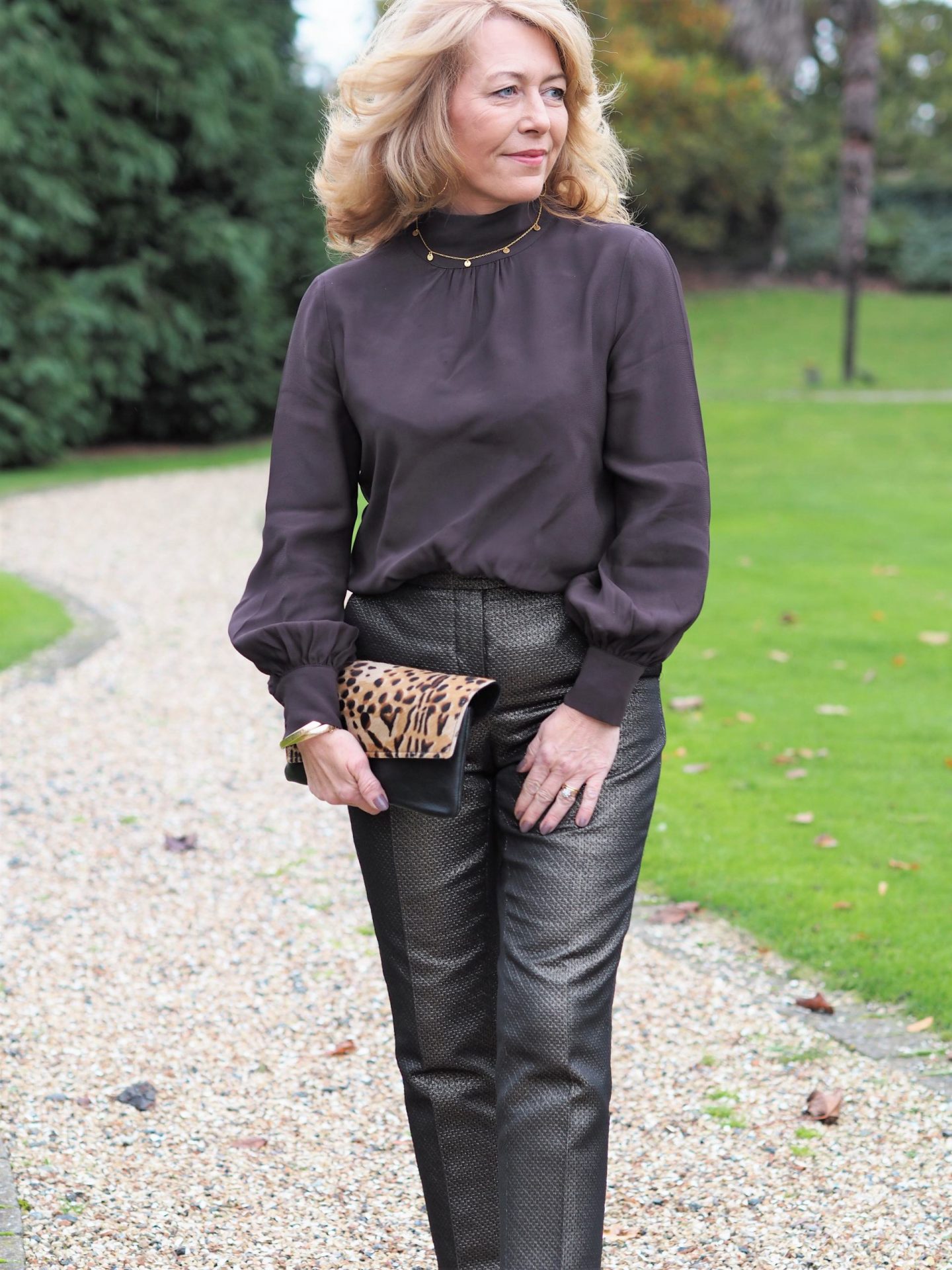 I can think of so many different looks that I can create with these two items. If you're going to a party over the Christmas festivities, what would you choose to wear? Separates? Or do you prefer to wear a dress?
I like to get my money's worth out of my clothes nowadays and I always think hard about how I can make new items I'm thinking of buying work together with items I already have in my wardrobe, don't you?
---
Please be aware that there are affiliate links included in this post at no cost to you if they are clicked on
---
Thank you for stopping by!
Come back for more. Click on the subscribe form below
YOU MAY HAVE A FRIEND THAT'S INTERESTED IN THIS? PLEASE USE THE SHARE BUTTONS
XO LAURIE
Subscribe for the latest updates!